Banh Beo is a street food snack very popular in Vietnamese cuisine. The classic recipe includes steamed rice cakes topped with dried shrimps and served with a spicy dipping sauce.
With our step-by-step recipe, we'll show how to make banh beo from scratch. It's incredibly easy and quick - all you need is a steamer and 30 minutes.
The rice cakes are prepared with a simple batter of rice flour, salt, and water and then steamed for a few minutes until firm. As a topping, we opted for whole pan-fried shrimps to keep the recipe as simple as possible. But if you want to prepare the classic dried shrimps, check our FAQ below and we'll explain how to do it.
What boosts this appetiser with a unique Vietnamese flavour is the dipping sauce. Sweet and spicy, this sauce includes lemongrass, chillies, garlic, and a hint of vinegar and lime. We love it!
Not only delicious, banh beo is healthy too. Each rice cake has only 120 kcal, and it's high in proteins and low in carbs, covering 20% and 5% of your RDI respectively.
This recipe is also gluten-free and suitable for pescatarians. You can even make it vegan by swapping the prawns with mung beans, a type of legume often used in Southern Vietnamese cuisine. Let's get started!
Frequently Asked Questions
How do you cook banh beo?

Banh beo is a Vietnamese dish that consists of steamed rice cakes.

To prepare them, you'll need a steamer, either a bamboo or steel steamer. The rice flour batter is usually poured into small, shallow bowls which are then fitted inside the steamer.

To cook the cakes, you can also spice pots, saucers, pudding cups, or muffin tins.
How many calories are in this Vietnamese snack?

One of these rice cakes has only 120 kcal, and it's low in carbs and fats, covering only 5% of your recommended daily intake (RDI) for both macronutrients. Moreover, each portion provides 8g of proteins which account for almost 20% of your RDI.

This Vietnamese recipe is quite healthy as the batter is prepared with gluten-free rice flour and a little oil, and the rice cakes are steamed instead of fried.
How do you make dried shrimps for Banh Beo?

The classic banh beo recipe includes dried shrimps which are used a topping for the steamed rice cakes.

To keep our recipe as simple and quick as possible, we have kept the prawns whole and then stir-fried them in little oil before adding them to the cakes.

However, if you want to make the traditional dried shrimps, you can do so by following our instructions below:

Cook raw prawns in a pot of boiling water for 5 minutes

Blitz them in a food processor into a paste

Add them to a skillet with oil and garlic

Stir-fry over low heat until they're completely dry
Ingredients
| | |
| --- | --- |
| Rice Flour | 120 g |
| Potato Starch | 15 g |
| Salt | 1/4 tsp |
| Water | 315 mL |
| Lime Juice | 2 tbsp |
| Canola Oil | 2 tbsp |
| Gluten-Free Soy Sauce | 15 mL |
| Rice Vinegar | 1 tbsp |
| Honey | 1/2 tbsp |
| Garlic Cloves | 2 |
| Lemon Grass Stalks | 1/2 |
| Fresh Chillies | 3 |
| Spring Onions | 2 tbsp |
| Prawns | 300 g |
Step 1
In a mixing bowl, combine rice flour with sifted potato starch and salt.
Then, pour in 125 mL of lukewarm water and whisk well.
Now, incorporate a further 125 mL of warm water, 1 tbsp of lime juice, and 1 tbsp of vegetable oil, and stir all into a fine liquid batter.
Leave the mixture to rest at room temperature for 15 minutes wrapped in cling film.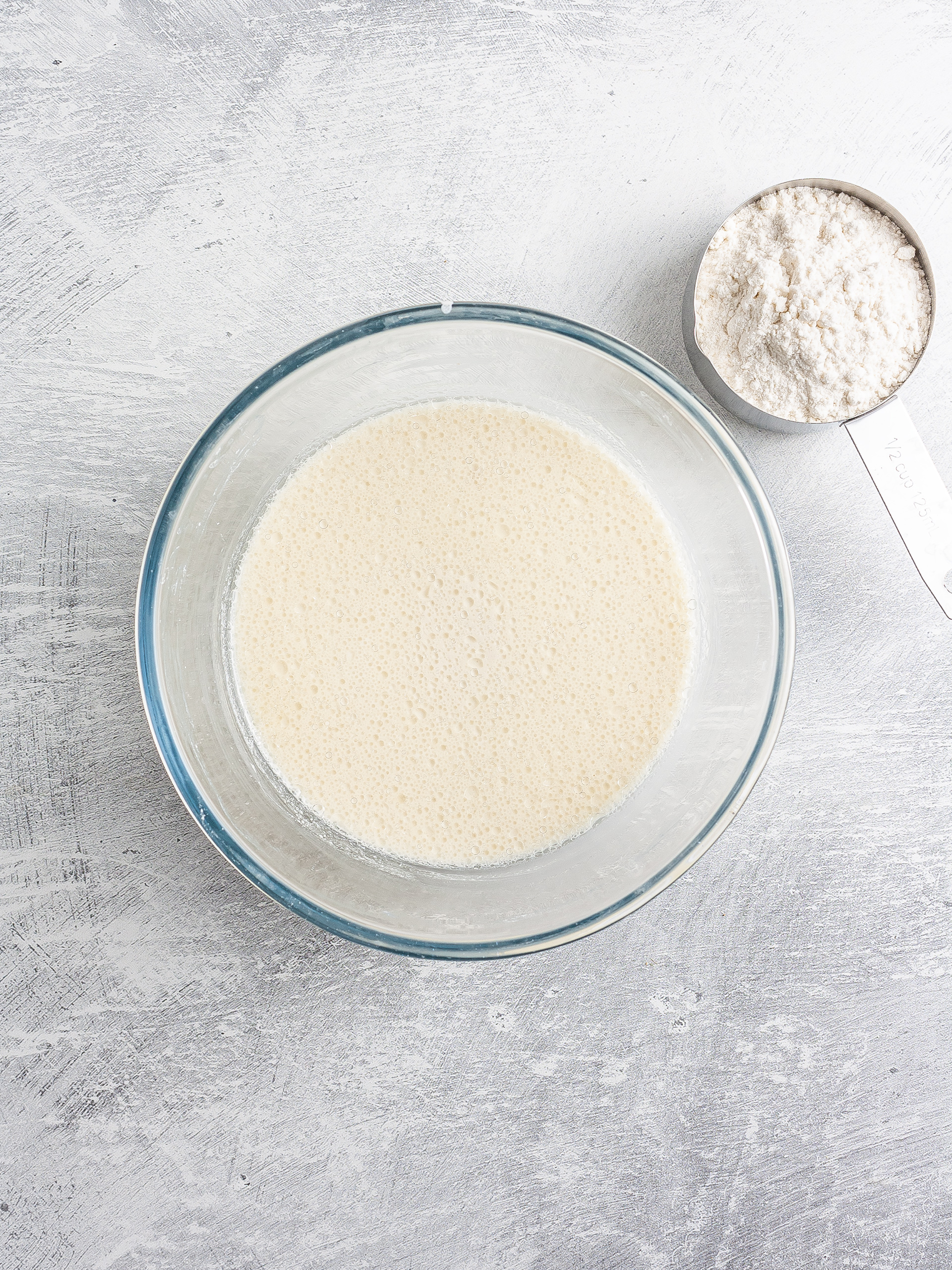 Step 2
Meanwhile, let's prepare the dipping sauce.
Pour the remaining 65 mL of water into a bowl along with 1 tbsp of lime juice, soy sauce, rice vinegar, and honey.
Then, add 1 crushed garlic, thinly sliced lemongrass, and fresh chillies.
Set the sauce aside.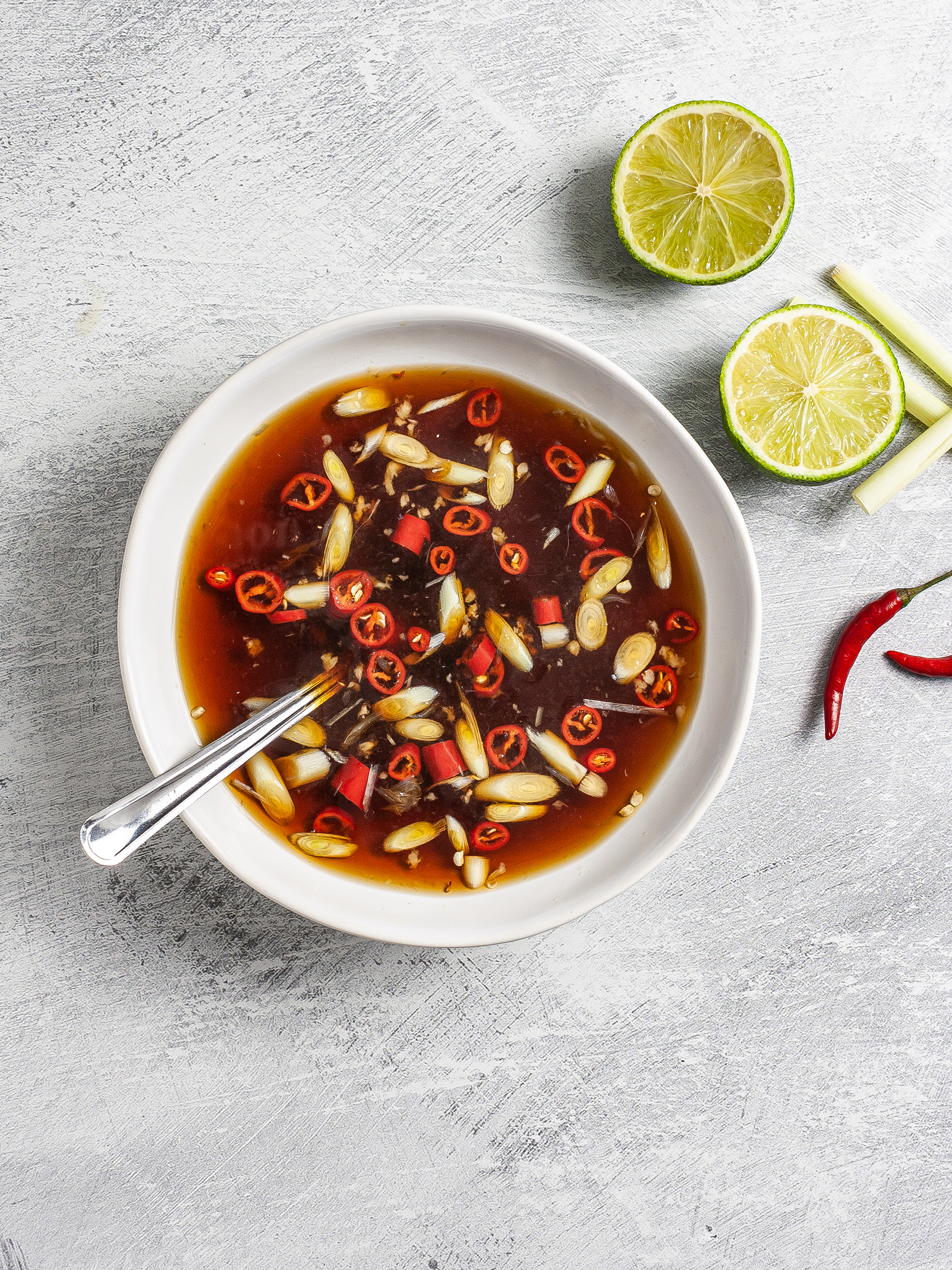 Step 3
Now, heat the remaining 1 tbsp of vegetable oil in a skillet with thinly sliced spring onions and 1 crushed garlic.
Allow to sizzle for a few minutes and then tip the prawns.
Cook them for 5 minutes or until lightly browned and crispy.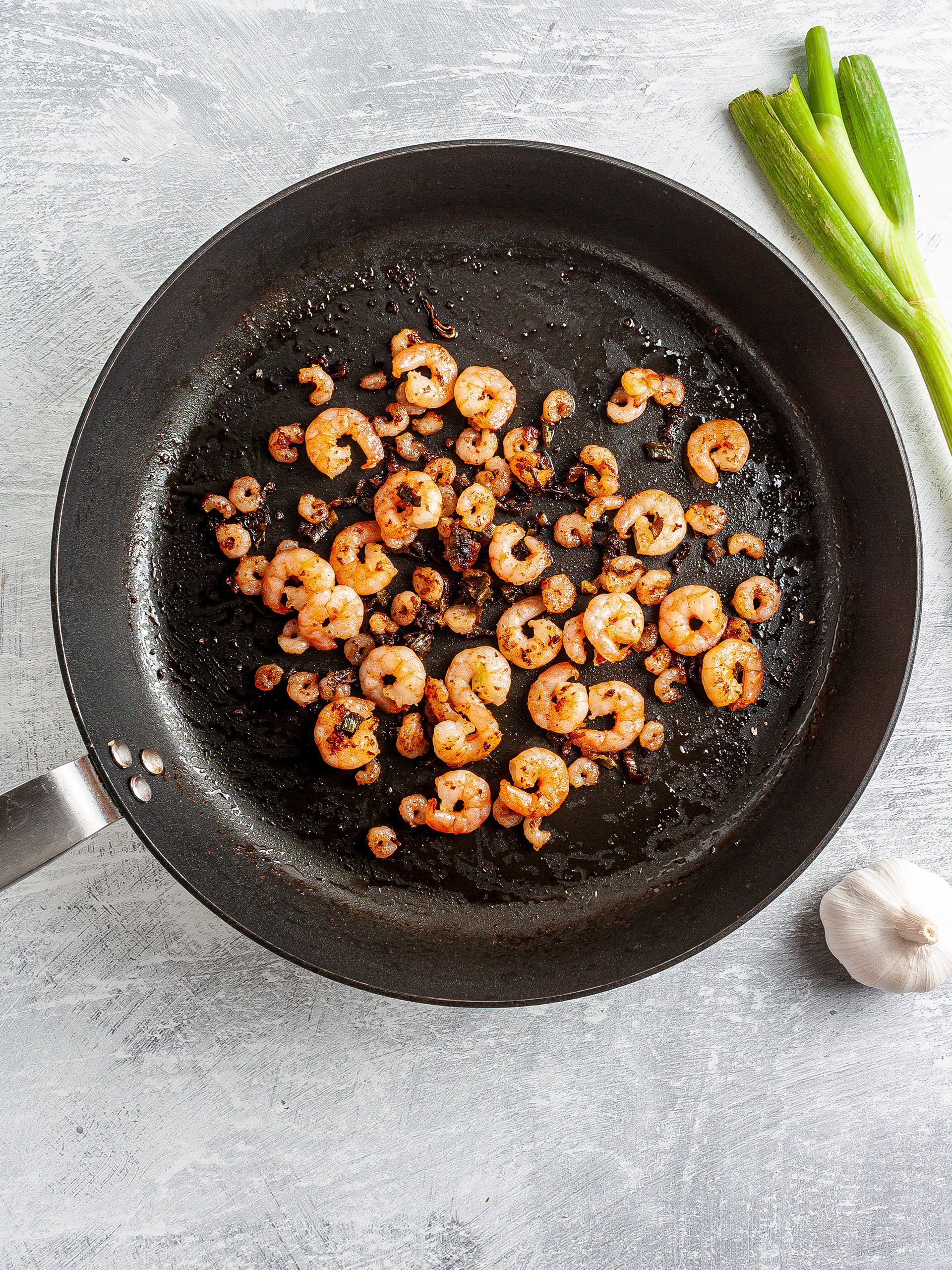 Step 4
Next, set up your steamer and bring the water to a boil.
To cook the rice cakes, you can use small plates, shallow bowls, or ramekins.
Place as many of them as you can in the steamer, cover with the lid, and leave them to warm up.
Once they're beaded with condensed water droplets, pour in the rice batter filling the bowls almost to the top (1).
Cover, and steam the rice cakes for 5 minutes or until they're cooked and firm to the touch (2).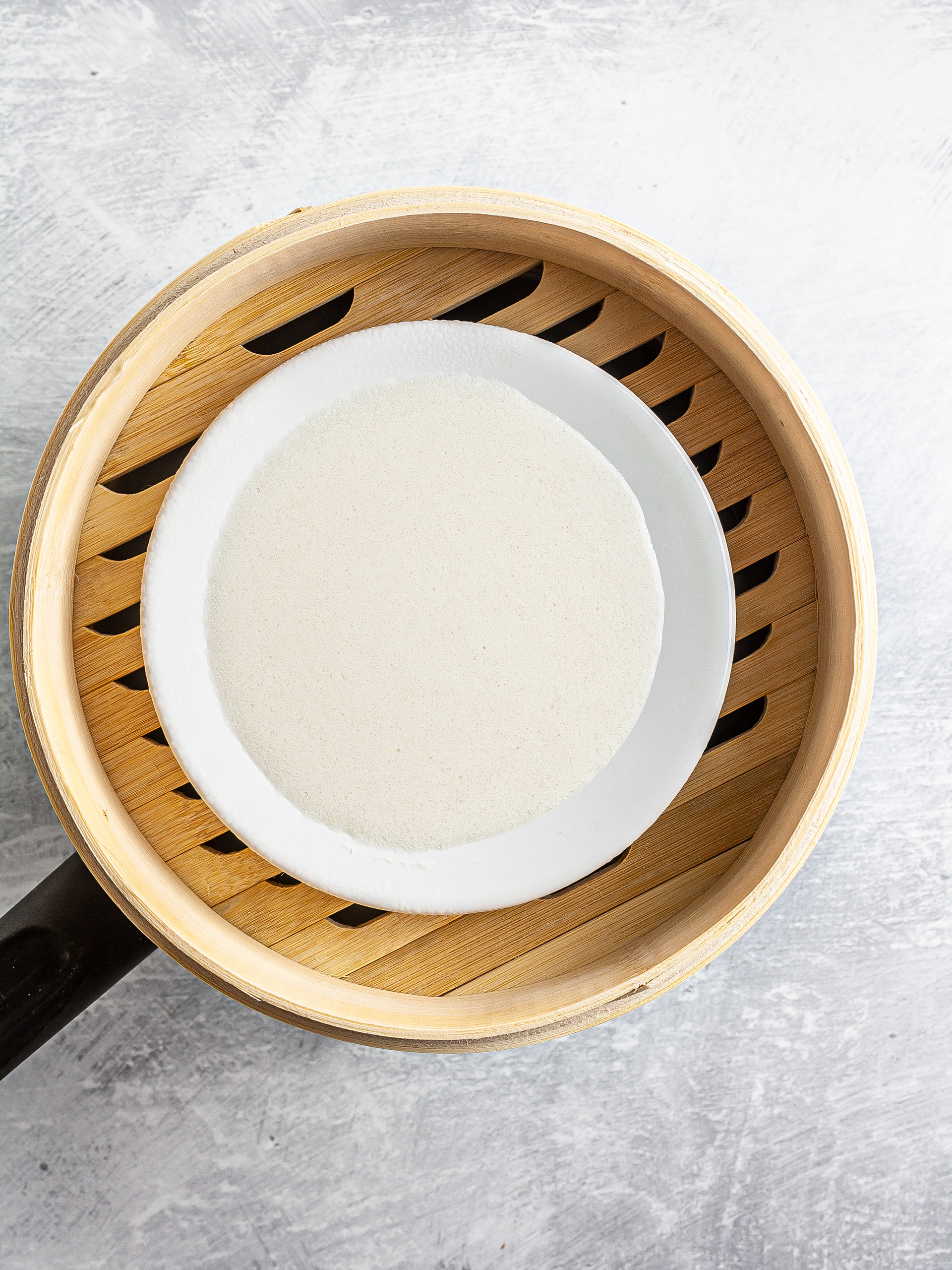 1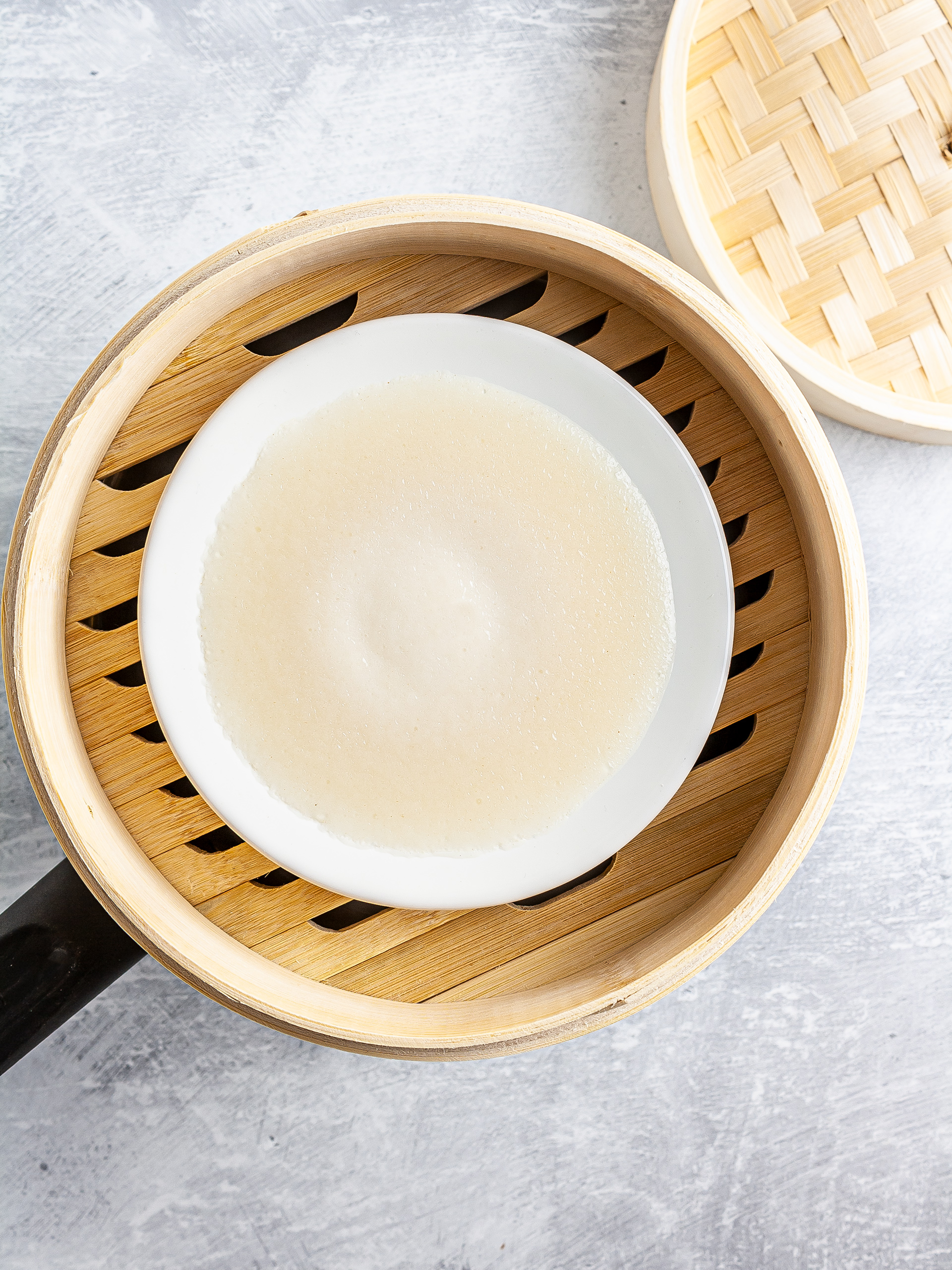 2
Step 5
Once ready, remove the ramekins from the steamer and top the banh beo with the cooked shrimps and some chopped spring onions.
Finally, pour a few teaspoons of the dipping sauce over the cakes and serve.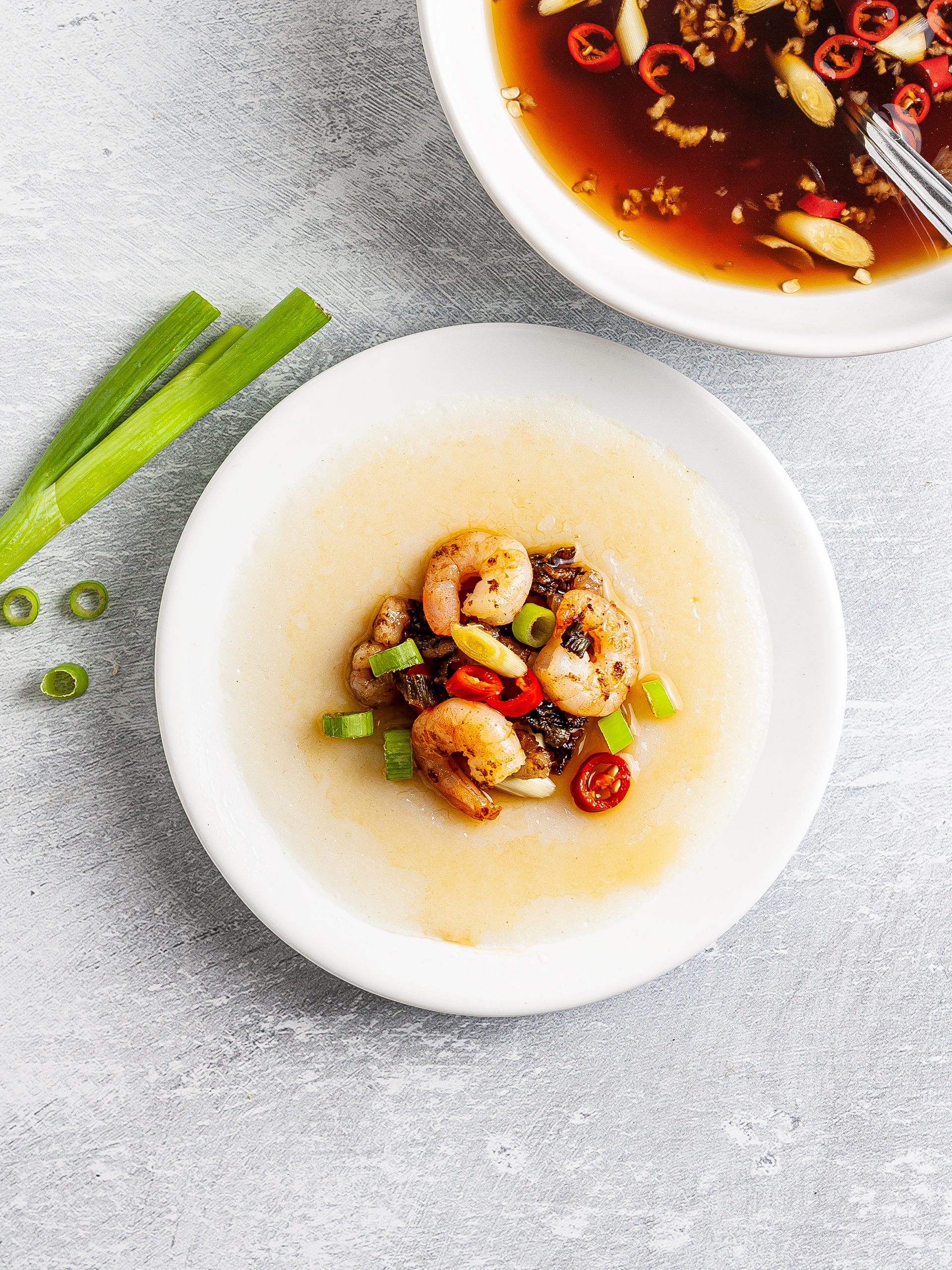 Tips
If you have a soy allergy, you can replace soy sauce with fish sauce, which is also the classic ingredient used in the original banh beo sauce.