Gooey, nutritious, delicious... Sounds too good to be true? No, it's totally true! And you could be enjoying all that, with some fabulous gluten free truffles made with almonds and blueberries in just 15 minutes by following our easy recipe!
We have carefully selected ingredients to make this recipe healthy without giving up on taste. They are also pretty much good for everybody! In fact not only are they gluten free, but also dairy free, eggs free and are both vegan and paleo!
So where is the magic? The almonds, cashew nuts, and dates provide a lot of energy which is released much more slowly compared to other added-sugar snacks, which helps to keep hunger at bay.
Dates are an amazing ingredient here because they help us completely avoid added sugars and they also balance out the sourness of blueberries with their sweetness.
Moreover, we have added Acai berry powder which is one of the most powerful super-foods, rich in antioxidants.
If you like this kind of healthy variations of your favourite recipes, you could receive two new recipes per week straight in your inbox!
Ingredients
| | |
| --- | --- |
| Chopped Dates | 175 g |
| Almonds | 50 g |
| Acai Berry Powder | 1 tsp |
| Cashew Butter | 30 g |
| Almond Extract | 1 tsp |
| Blueberries | 40 g |
Step 1
Although optional, you can add substantial nutrients to this recipe using the superfood acai berry powder. Place the chopped dates, almonds and acai berry powder in a food processor and blitz until they are grounded and mixed. Pulse until they have formed a paste.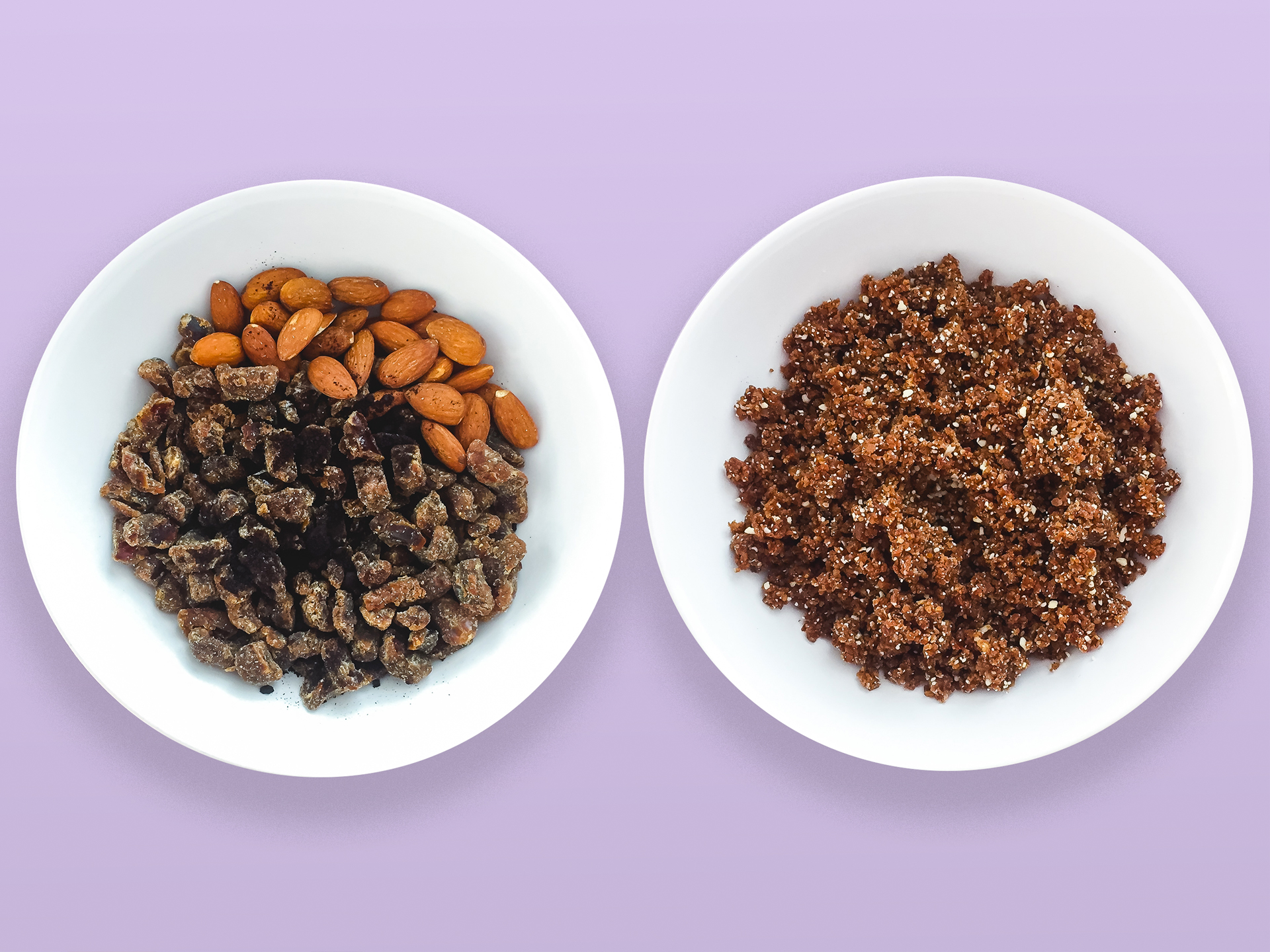 Step 2
Transfer the dates and almond paste to a mixing bowl and add the cashew butter, almond extract and blueberries. Mix with a spoon until the ingredients are well incorporated. The blueberries should be crushed to release their juice when mixing.
Roll the mix into a ball and place in the fridge for 5 minutes.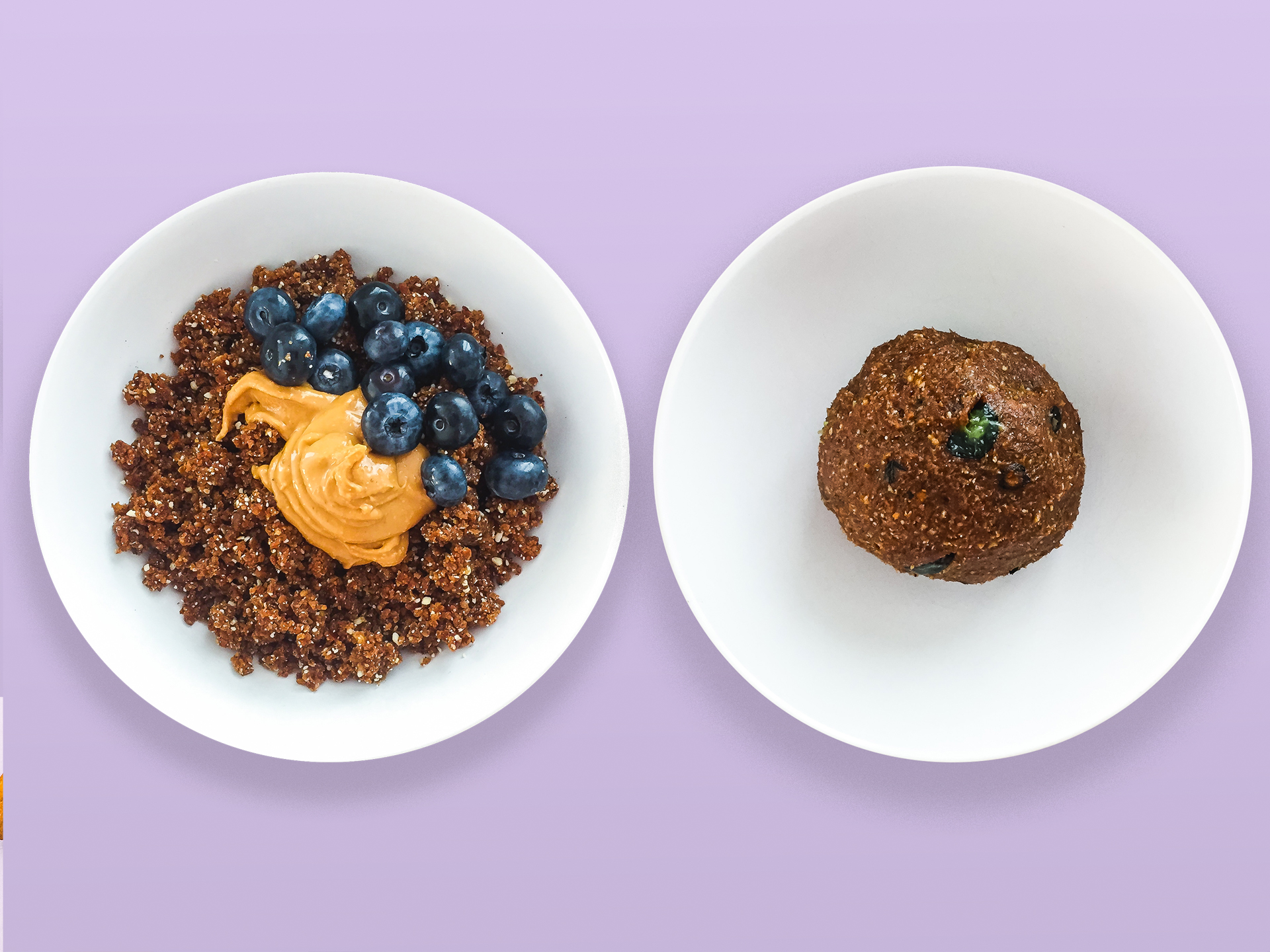 Step 3
Next, take a tablespoon of the mixture and roll into a small bite-sized ball. Repeat until the mixture has finished.
Place the truffles in the freezer for at least 1 hour before serving.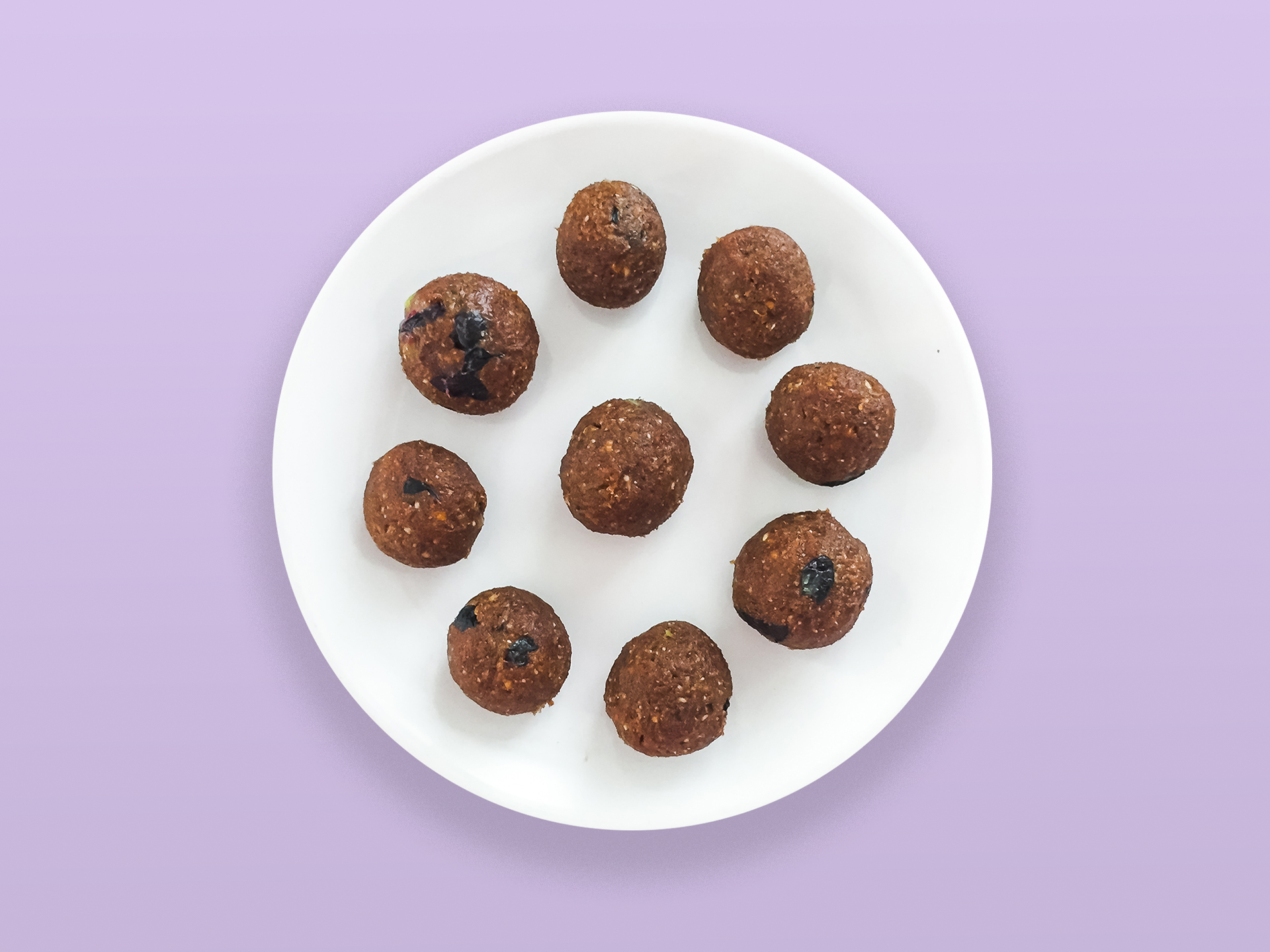 Tips