Had a little too much food lately or feeling bloated? It's cleansing time! Our light and nutritious vegan Jerusalem artichoke velouté with cabbage and thyme will help you detox with its strong alkaline properties.
What does alkaline mean you ask? Alkalinity is the opposite of acidity so when you consume an alkalising recipe you are normalising your body pH levels. This will make you less vulnerable to diseases and improve your overall system balance.
All the vegetables we used here are either great cleansing agents or bring other good benefits to your body. Let's take a look at a few:
Cabbage is rich in vitamin C, K, B6 and folate, all natural allies for a healthy immune system.

Jerusalem artichokes are an excellent source of potassium and iron. We love them because they have the consistency of a potato and taste like artichokes... how remarkable!

Thyme adds a refreshing taste to the soup and has been found to help against various forms of stomach aches.
Now, go ahead and try this delicious creamy soup yourself! Oh, and if you do love super-healthy recipes like this one, we release two new ones every week! You could receive them conveniently into your inbox.
Ingredients
| | |
| --- | --- |
| Extra Virgin Olive Oil | 1 tbsp |
| Onion | 60 g |
| Leek | 100 g |
| Garlic Clove | 1 |
| Thyme | 1 tbsp |
| Dill | 1 tbsp |
| Cabbage | 120 g |
| Carrots | 80 g |
| Jerusalem Artichoke | 60 g |
| Water | 500 mL |
| Salt | to taste |
| Black Pepper | to taste |
Step 1
Heat the extra virgin olive oil and caramelize the chopped onions at medium heat until they become translucent and golden brown.
By doing so, the onions release all their natural sugars making your green soup sweeter.
Add chopped leek, garlic, thyme, and dill. Cook covered for 3 minutes.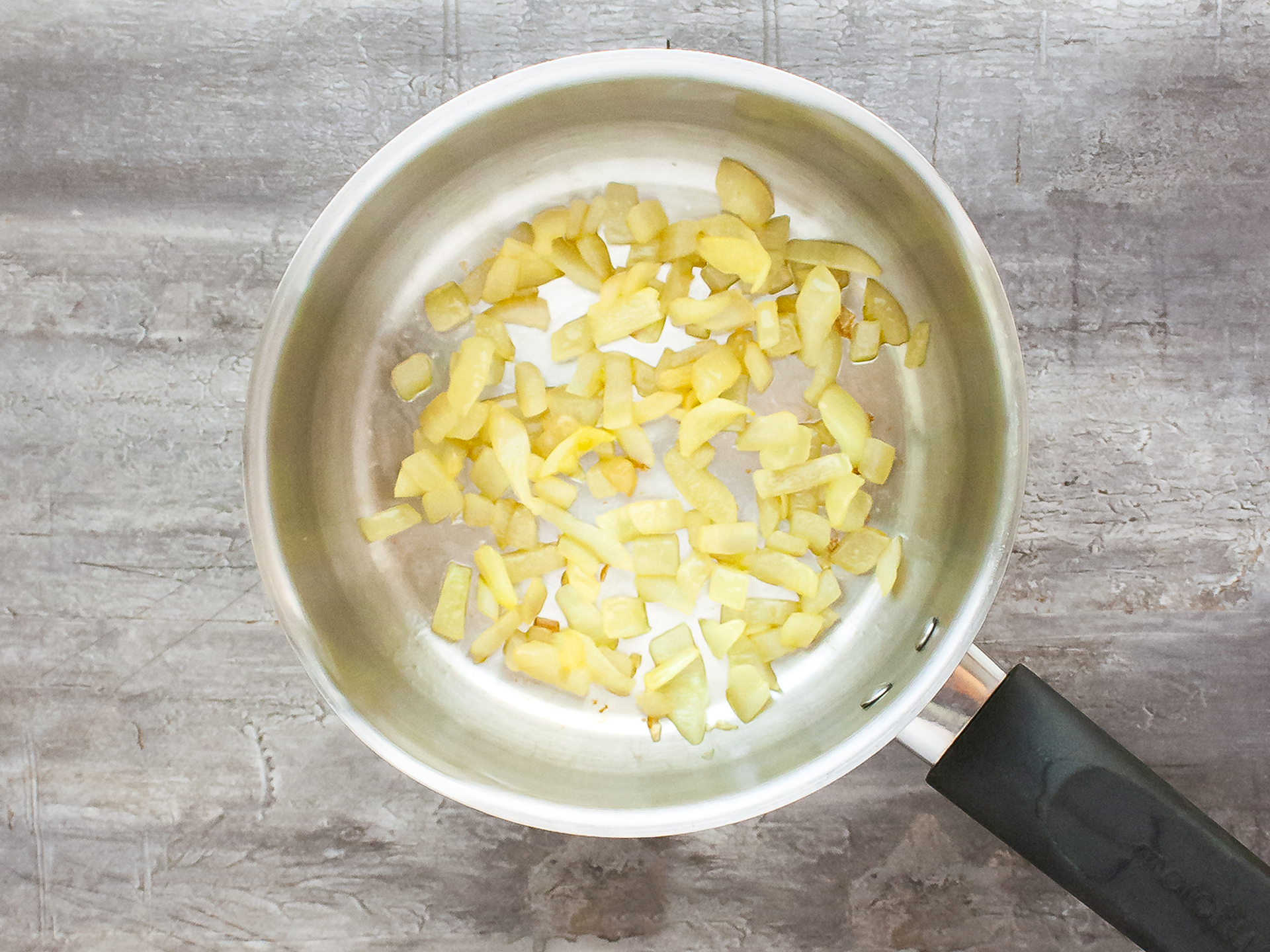 1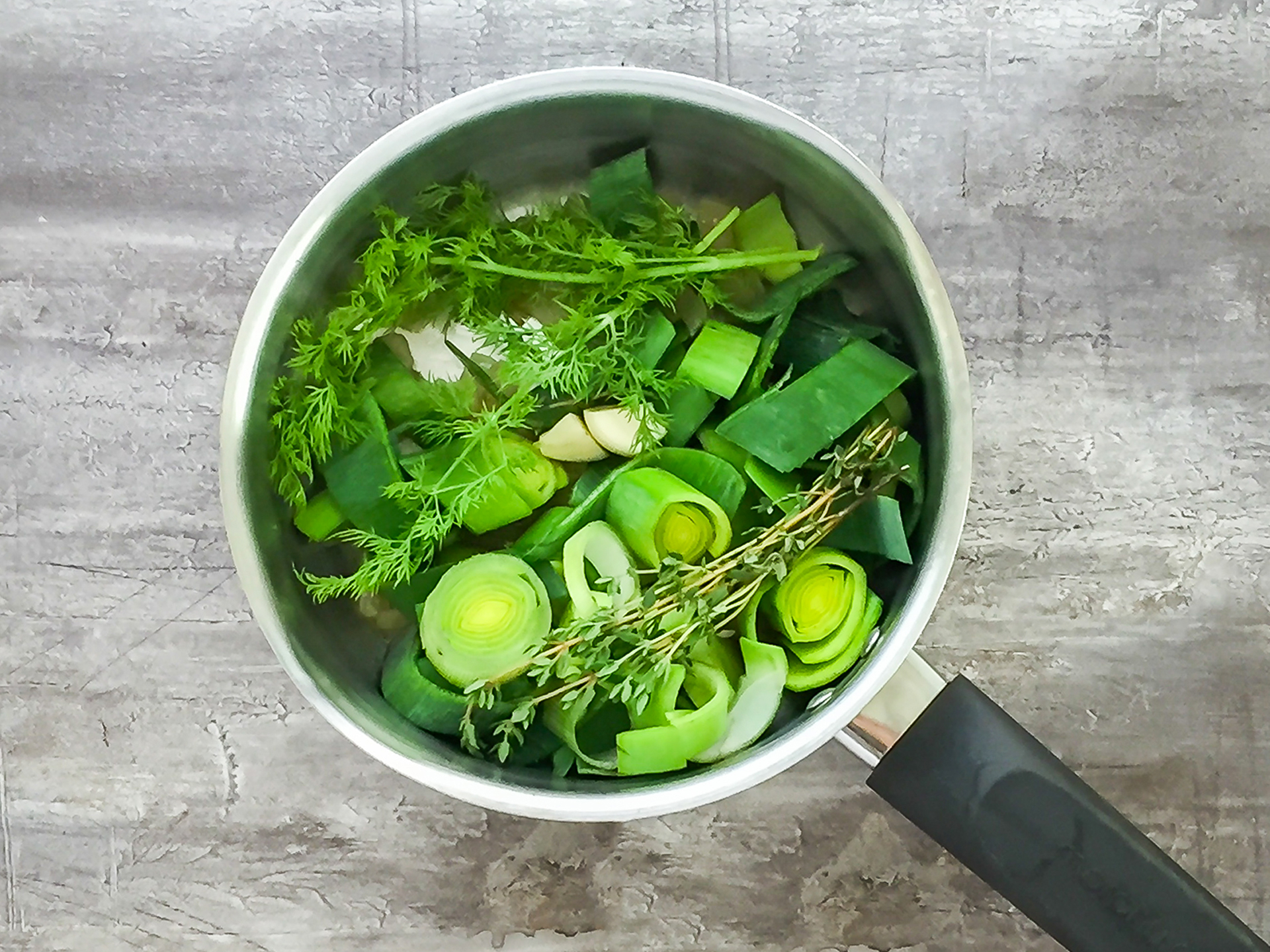 2
Step 2
Add shredded cabbage, peeled and chopped carrots and Jerusalem artichokes.
Cook covered for 5 minutes stirring occasionally.
Add the water, even better if you have vegetable stock, and bring to a boil.
Simmer at medium-low heat and with the lid on for 10 minutes or until the carrots are tender.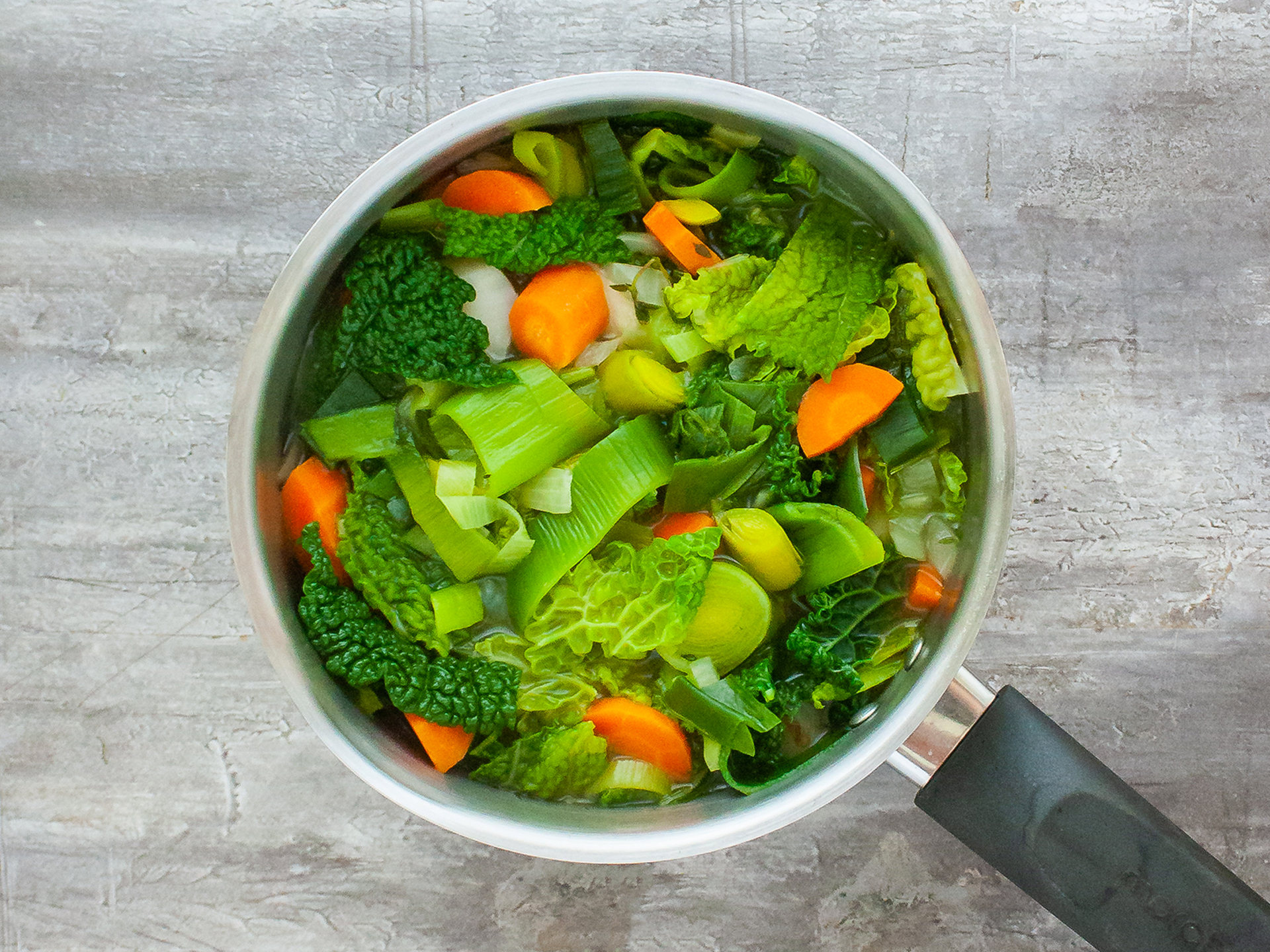 1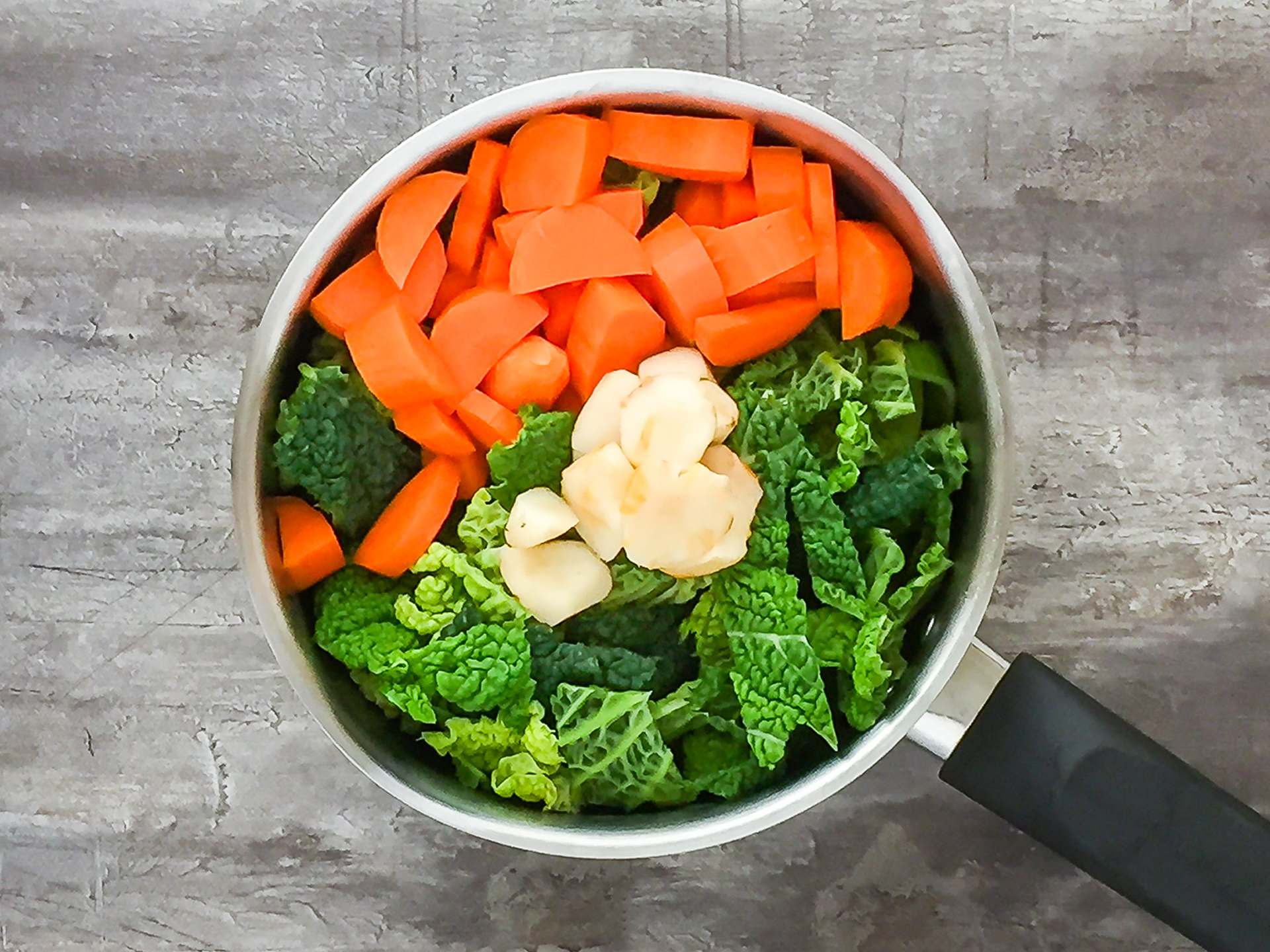 2
Step 3
When the vegetables are cooked, remove from the heat and blend with a hand blender until you get a creamy and velvety soup.
Season to taste with salt and freshly ground pepper.
Enjoy this alkalizing green soup recipe with brown rice or toasted rye bread.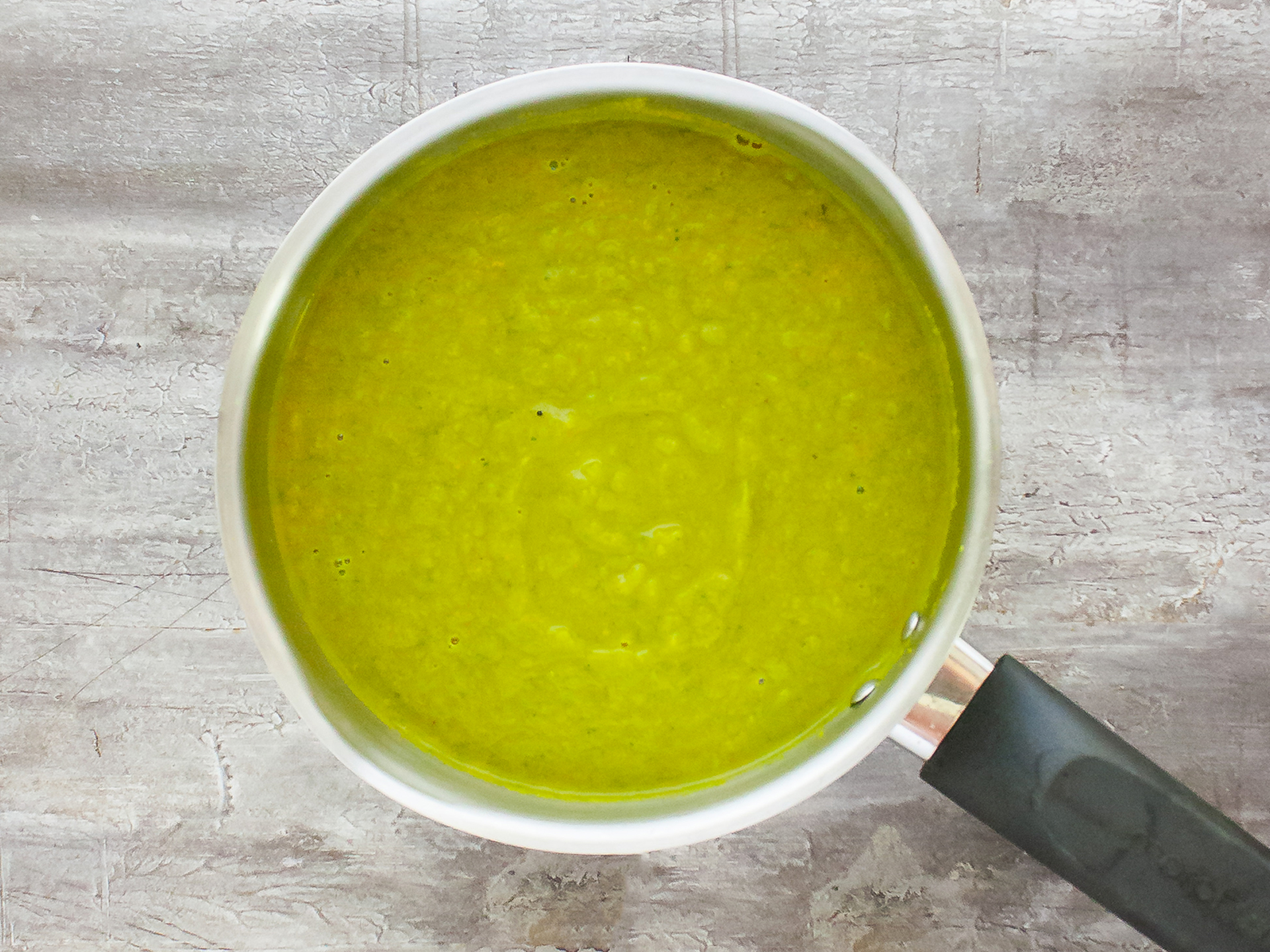 Tips
As the Jerusalem artichokes taste like a cross between an artichoke and a potato, you can substitute them with artichoke hearts and potatoes.