This delicious carrot chutney recipe is a vegan and gluten-free condiment perfect for spicy curries, as a spread over cheese and crackers, or as a filling for burgers and sandwiches.
With its distinctive sweet and sour taste, this carrot ginger chutney is prepared with Indian-inspired spices, like turmeric and cumin, maple syrup, and apple cider vinegar.
To give you a healthier recipe, we have replaced white refined sugar with maple syrup which is a natural ingredient rich in antioxidants and with almost half the content of sugars.
Moreover, apple cider vinegar is not only a natural preservative for your chutney, but it's also well-known for its health benefits in controlling blood sugars.
Prepare a big batch, store it in air-tight jars, and, once tried, you'll never go back to store-bought sugar-loaded chutneys again!
If you love healthy recipes like this, make sure to subscribe to our newsletter and you'll get our newest recipes sent right into your inbox every week, plus our free ebook!
Ingredients
| | |
| --- | --- |
| Peeled Carrots | 375 g |
| Onion | 130 g |
| Maple Syrup | 90 g |
| Apple Cider Vinegar | 100 mL |
| Grated Ginger Root | 1 tsp |
| Lemon Zest | 1/2 tsp |
| Cumin | 1/4 tsp |
| Chillies | 1/2 tsp |
| Ground Coriander Seeds | 1/2 tsp |
| Turmeric | 1/2 tsp |
| Salt | to taste |
Step 1
Grate the carrots with the help of a cheese grater or blitz in a food processor and finely chop the onions.
Combine all the ingredients for the carrot chutney in a deep pot.
Stir well and bring to the boil.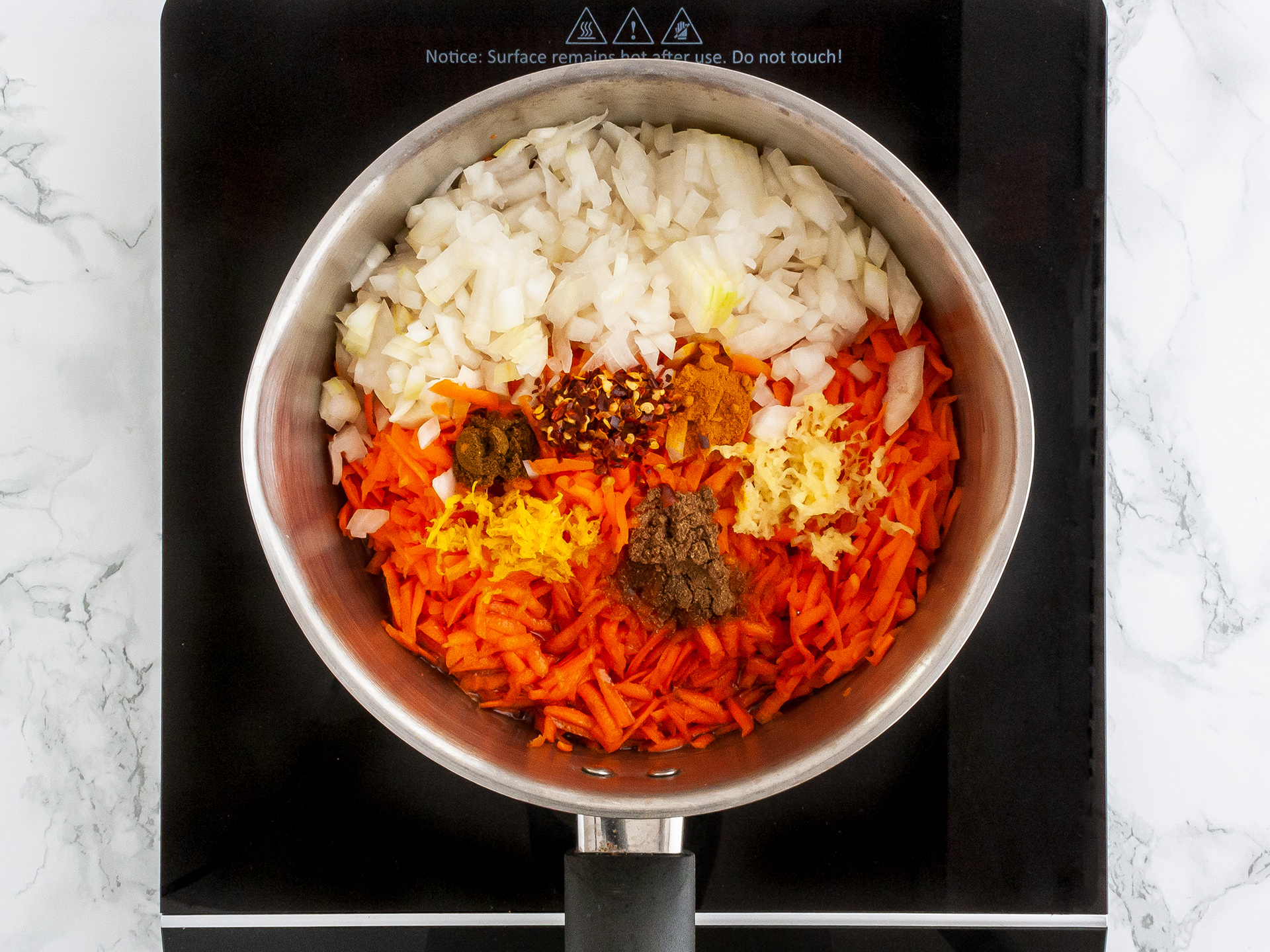 Step 2
Then, lower the heat and simmer for 50 minutes to 1 hour, stirring occasionally.
Allow the liquids to evaporate until you have a glossy and thick mix.
Mash the carrots with a fork or a potato masher but keep a few discernible pieces.
You can make the chutney smooth or chunky according to taste.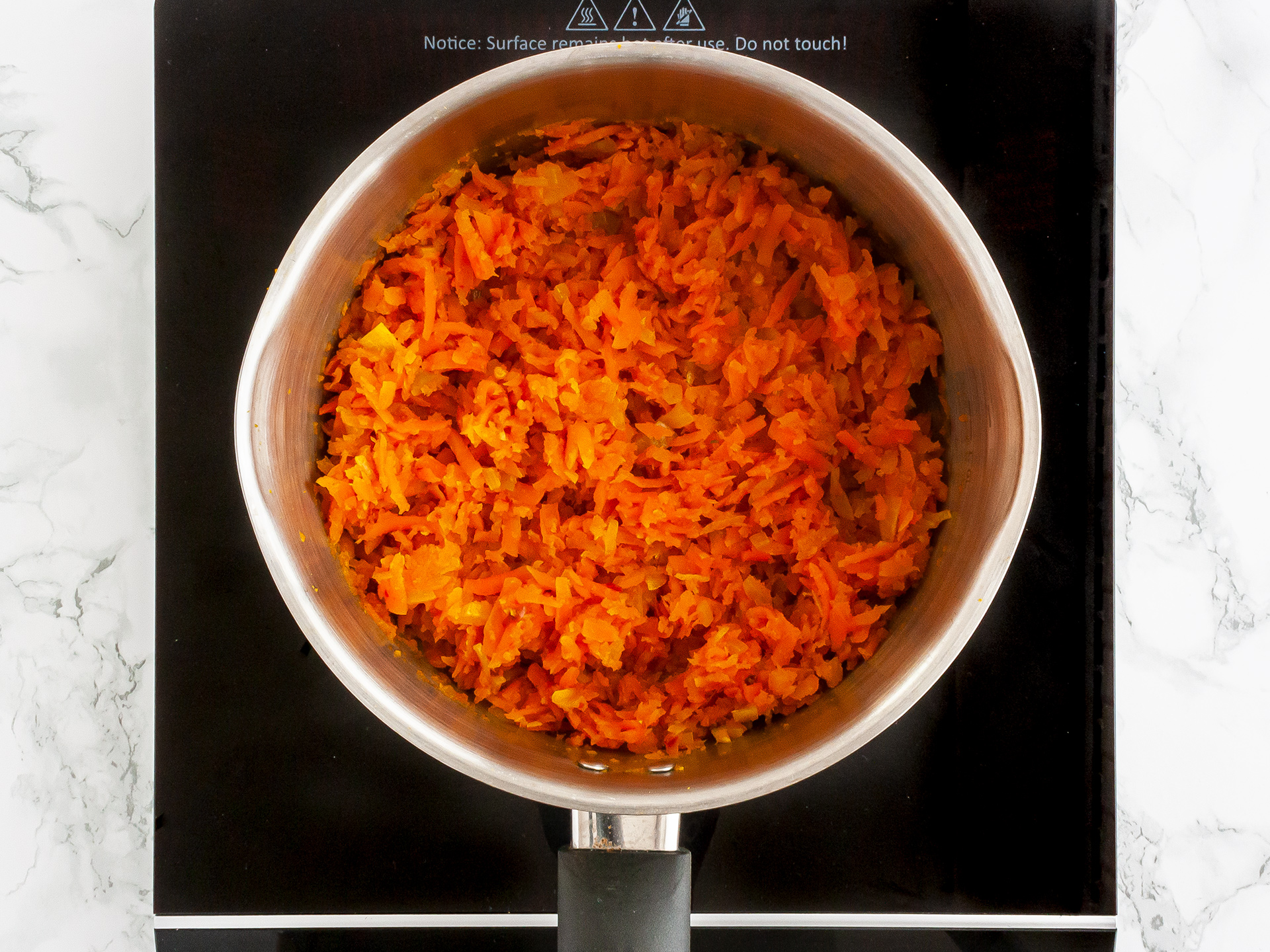 Step 3
Once ready, place the chutney into sterilised jars and seal while it's still warm.
Serve your delicious homemade carrot chutney with curry dishes or use it as a spread over toasts with cream cheese.
Enjoy!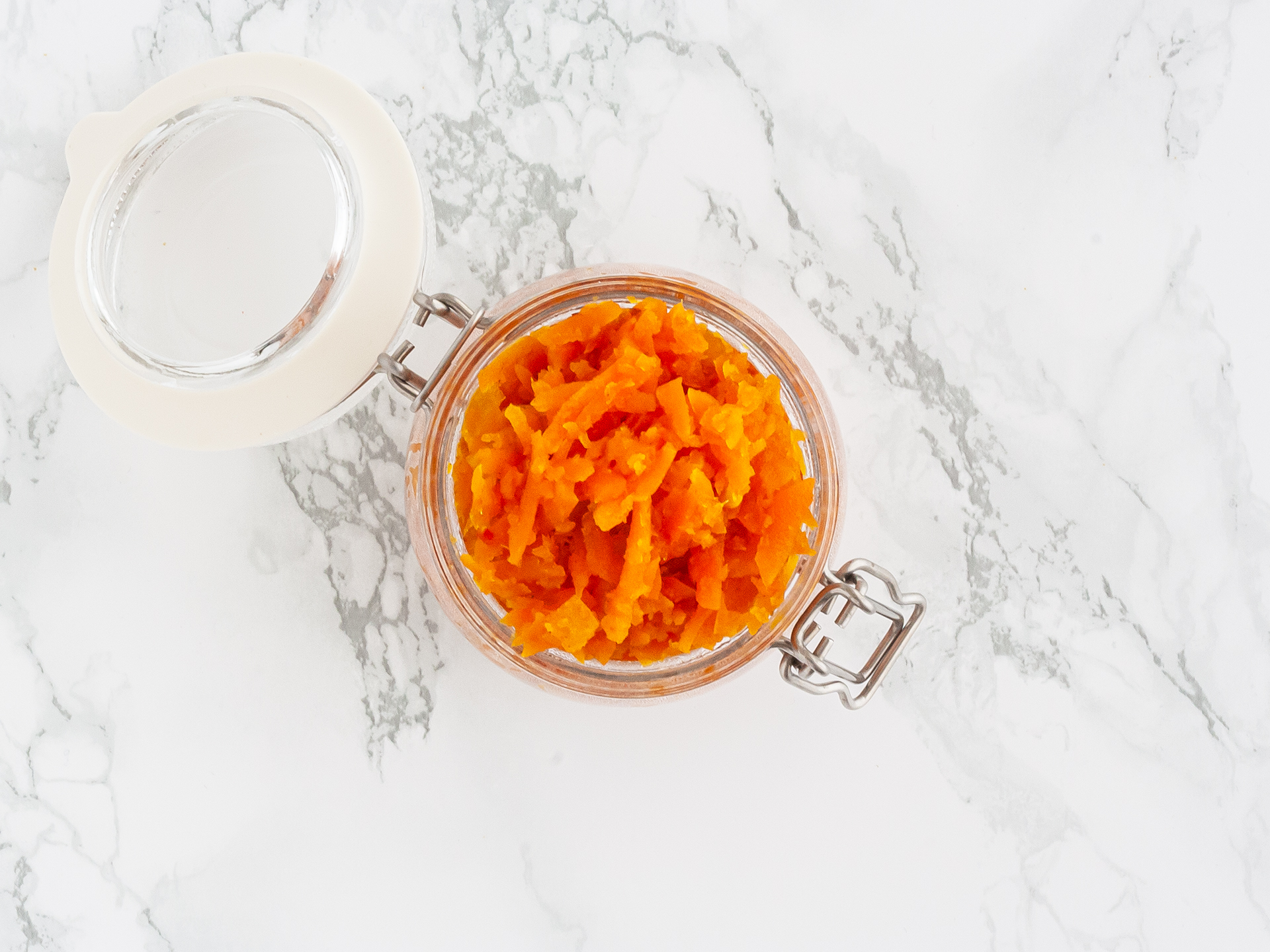 Tips
Instead of fresh ginger root, you can use half the amount of ginger powder.

It's better to use a jar with a plastic lid to prevent the vinegar from damaging it over time.

You can sterilise the jam jar by dipping it in boiling water for at least 15 minutes, then allow to drain upside down on a towel and dry it in the oven. Make sure the jar is hot before using it. You can do so by keeping it in the heated oven while you prepare the jam.

Store the sealed carrot chutney for 2 months and consume within a week after opening.