Energy balls are one of those things that you wish you had with you at all times. Feeling sad? Pop one in. Hard day at work? Down goes another one. We have developed our Chocolate and Coconut Truffles to fill you with lots of energy and nutrients, so that you can keep boosting through life with a smile!
We have made our truffles gluten-free, dairy free, and actually vegan. We have used nutritious nuts and oats but not peanut butter. They also have lots of fibres and proteins, with just two of our truffles providing 12% of your daily recommended intake for both.
We love to add nuts to recipes and try to have some every day. We think you should too because they provide healthy unsaturated fats, fibres, and minerals. Here we used brazil nuts, which are high in selenium, a precious antioxidant that supports your immune system, and cashews, which provide a source of vitamin E.
If you love chocolate but not the sugar that comes with it, then raw cacao nibs are the best choice if you want to add a tasty chocolatey flavour to any recipe. They are a true superfood as they are rich in fibre, iron, magnesium, and antioxidants.
If you love this kind of healthy and allergen-friendly recipes, you could be receiving two of them every week in your inbox!
NOTE: Please note that the default ingredients yield about 16 truffles.
Ingredients
For the Coating
Cocoa Powder

1 tsp

Desiccated Coconut

1 tbsp

For the Truffles
Cashew Nuts

100 g

Brazil Nuts

50 g

Water

60 mL

Ground Oat

140 g

Maple Syrup

2 tbsp

Cacao Nibs

10 g

Cinnamon

1/4 tsp

Ginger

1/4 tsp

Vanilla Extract

1/2 tsp
Step 1
Start by soaking the cashew nuts in water for at least 5 hours or overnight until they are soft (1).
Then drain and transfer into a blender bowl. Add water, ground oat, maple syrup, chopped brazil nuts, cacao nibs, cinnamon, ginger, and vanilla (2).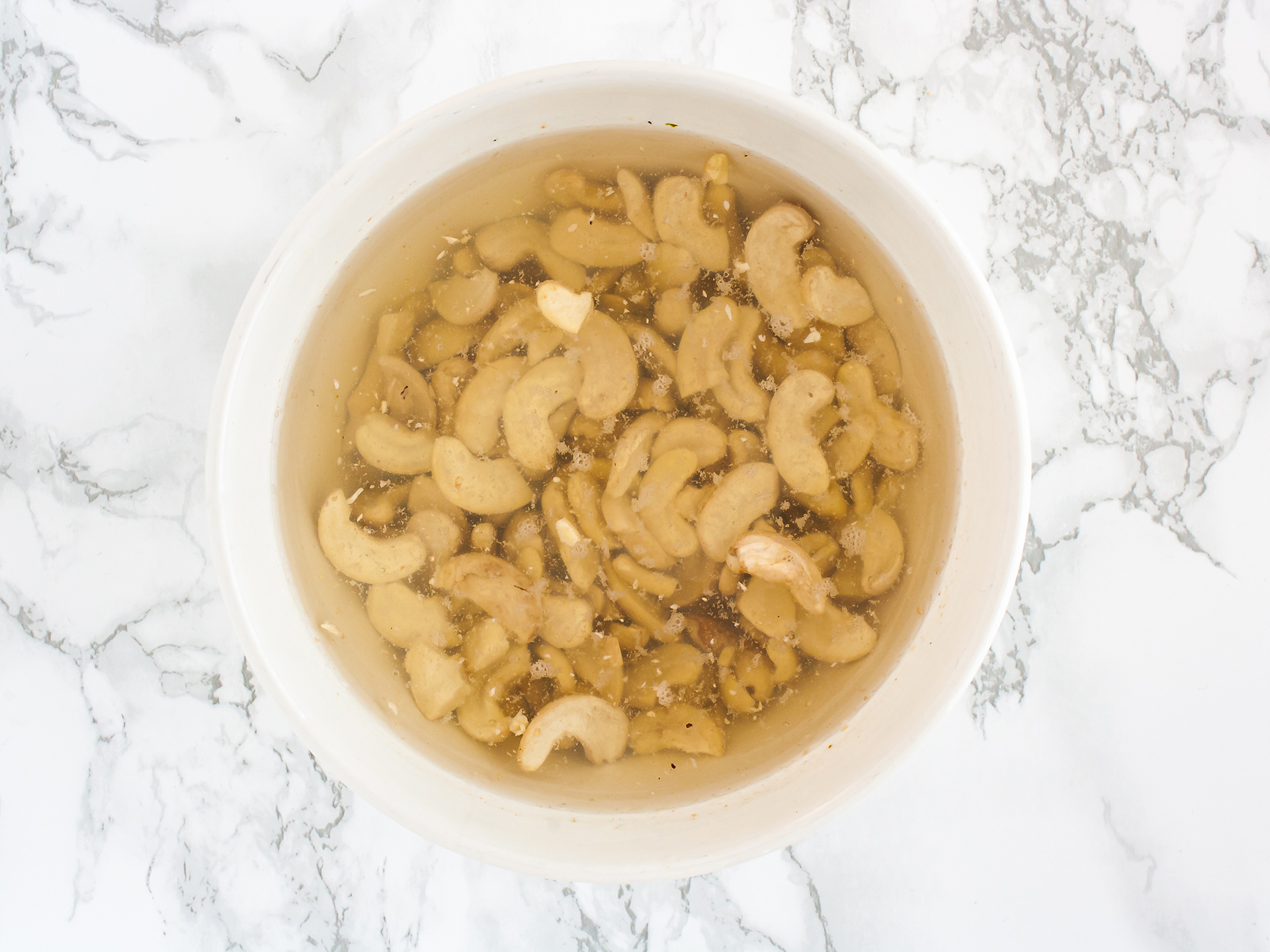 1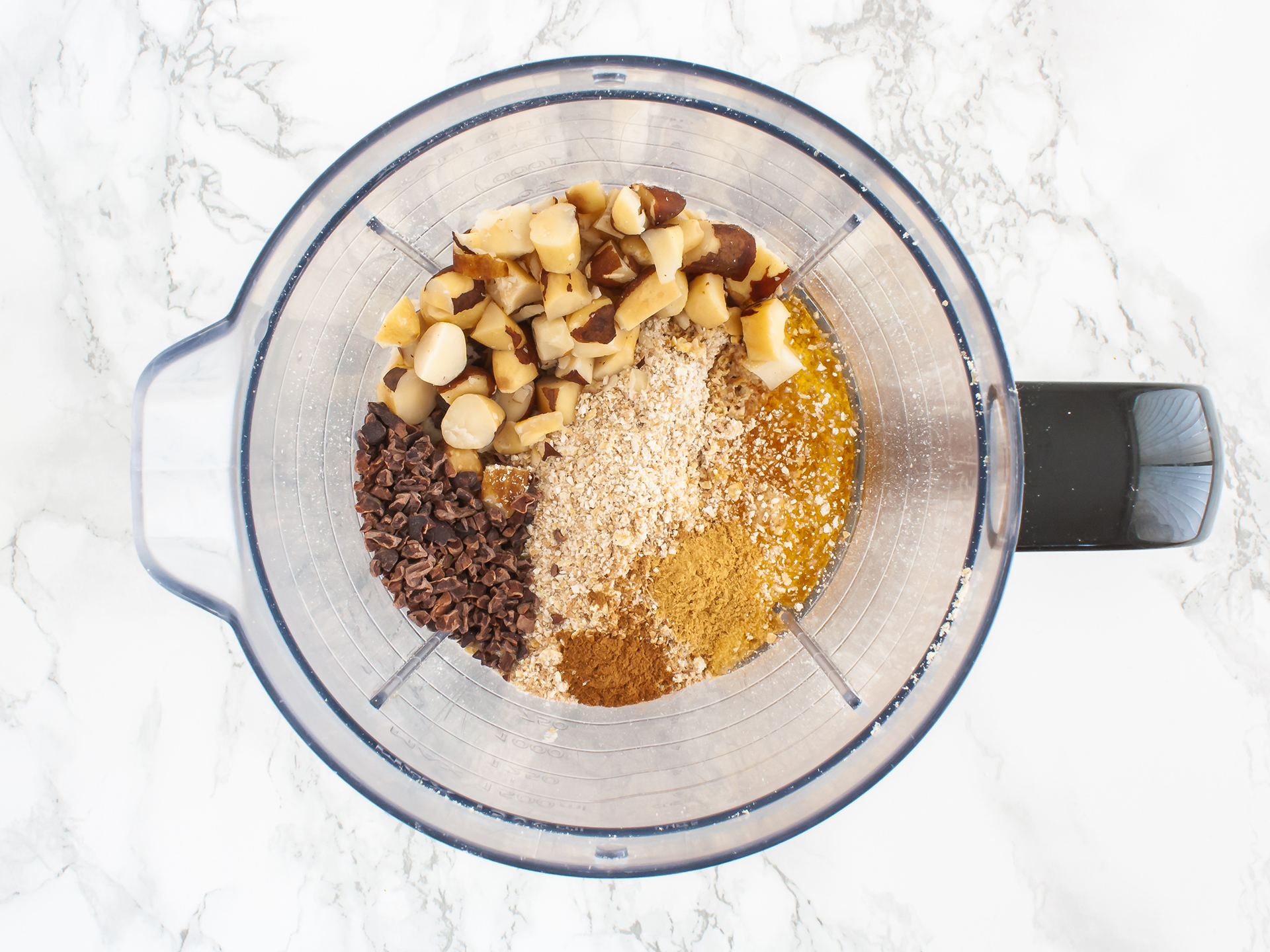 2
Step 2
Blitz until the ingredients are well incorporated and you have a sticky dough (1).
Roll the mixture in the palm of your hands into bite-sized balls (2).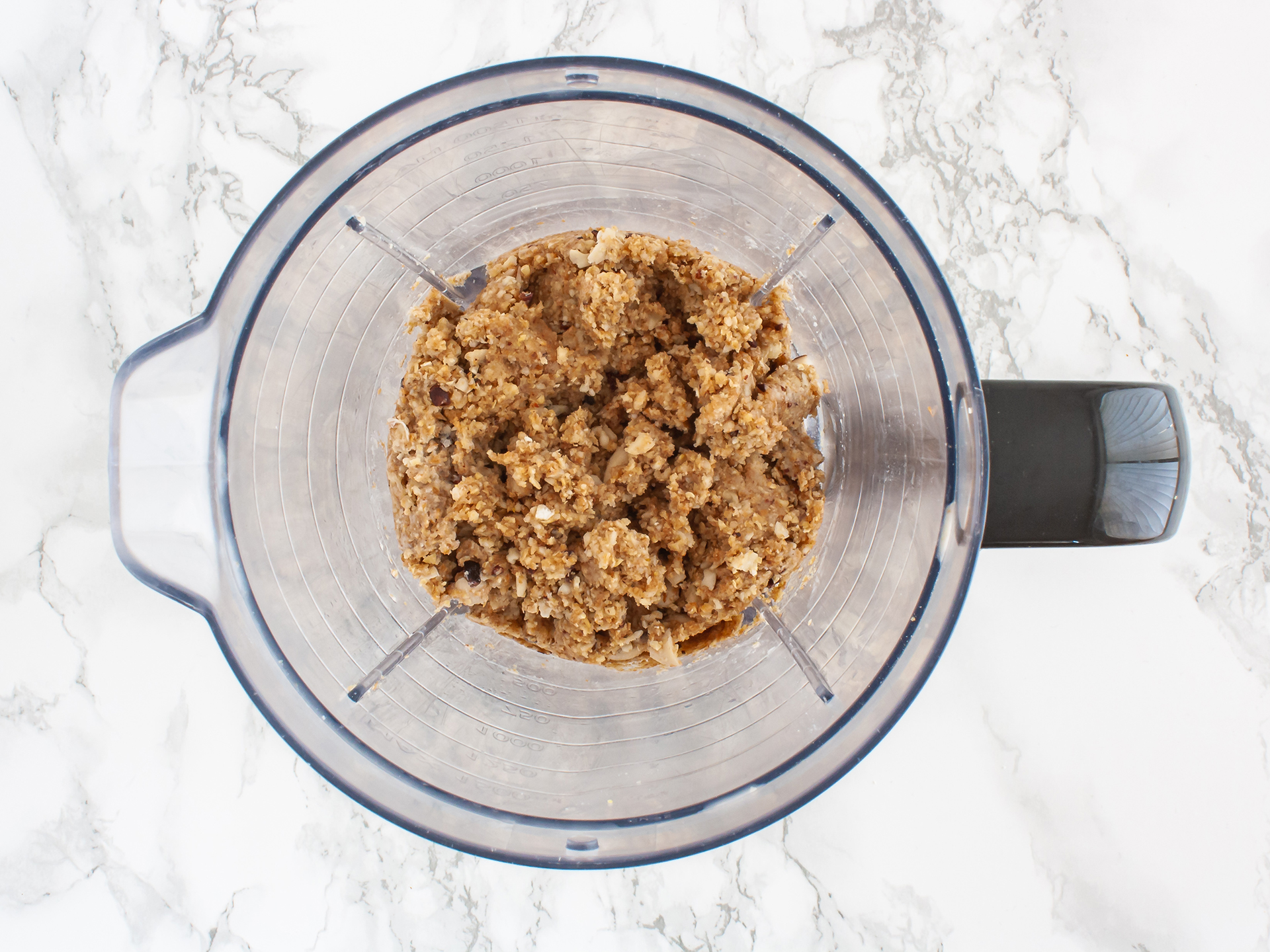 1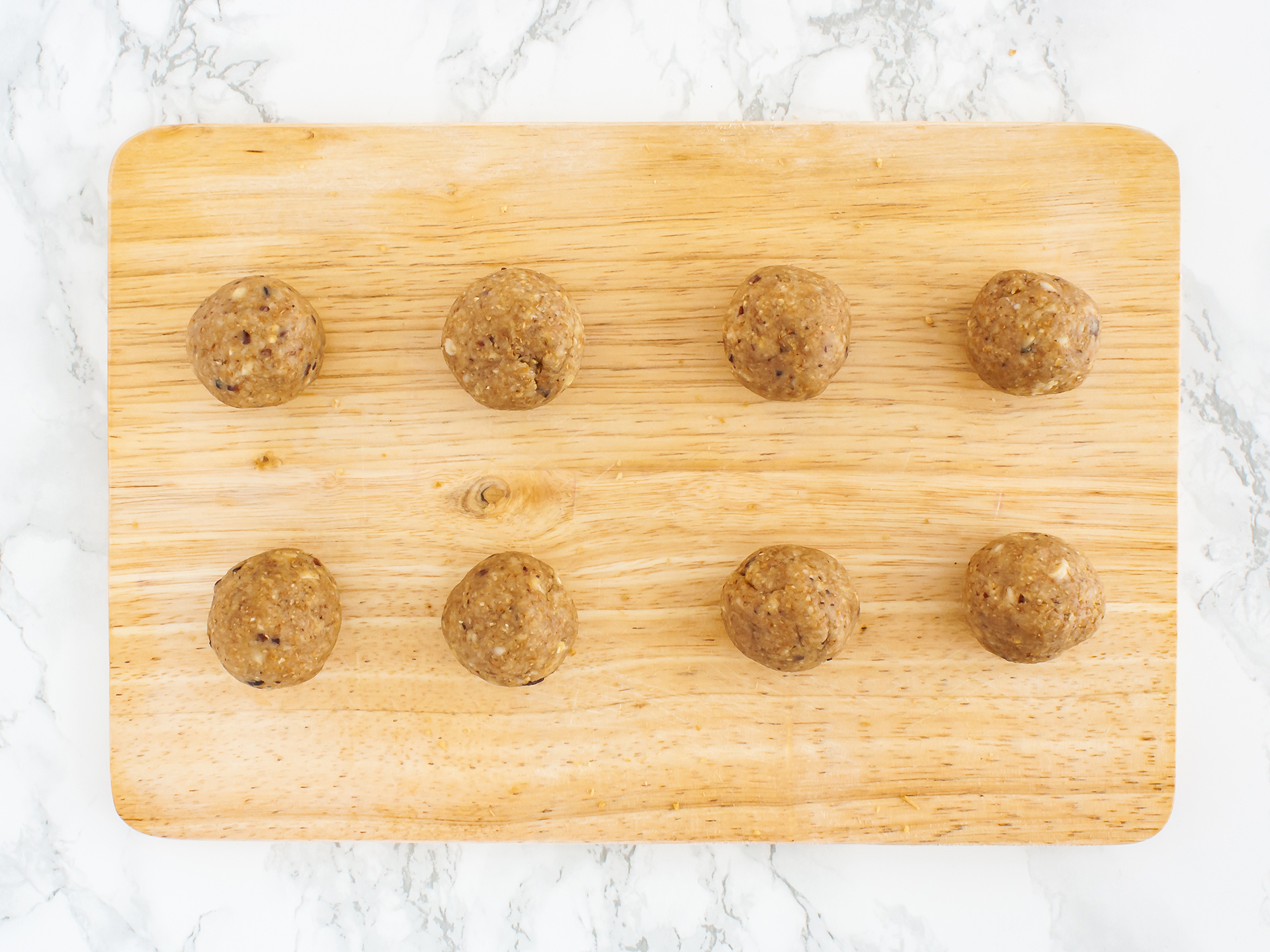 2
Step 3
Now it's time to coat half of the truffles with cocoa and half with coconut.
To do so, put cocoa powder in a plastic seal bag, drop in one oatmeal ball, and seal. Now, shake the bag until the truffle is thoroughly covered in chocolate (1).
For the coconut coating instead, brush the energy ball with a thin layer of maple syrup before you drop it in a seal bag filled with coconut flakes and shake well (2).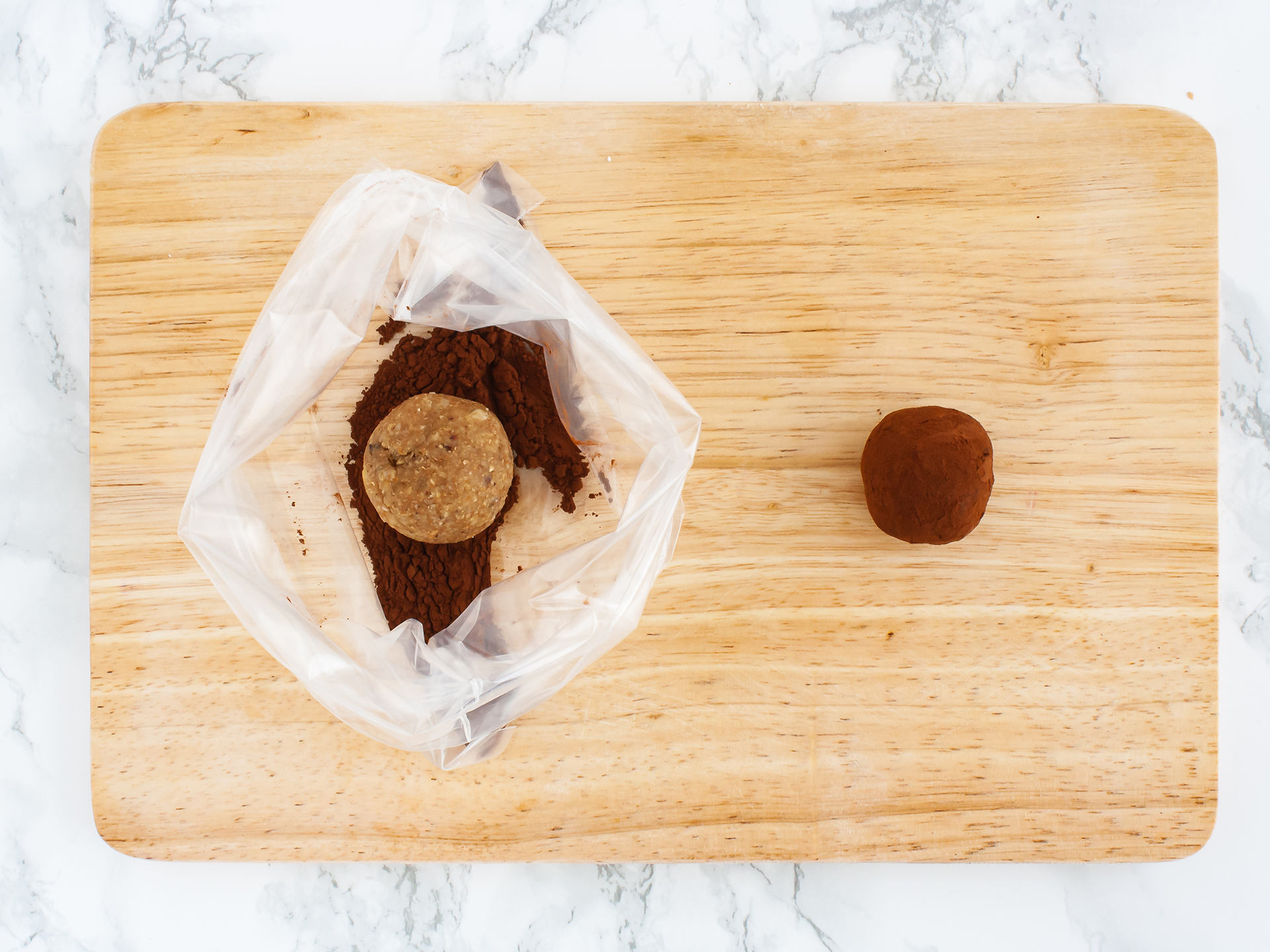 1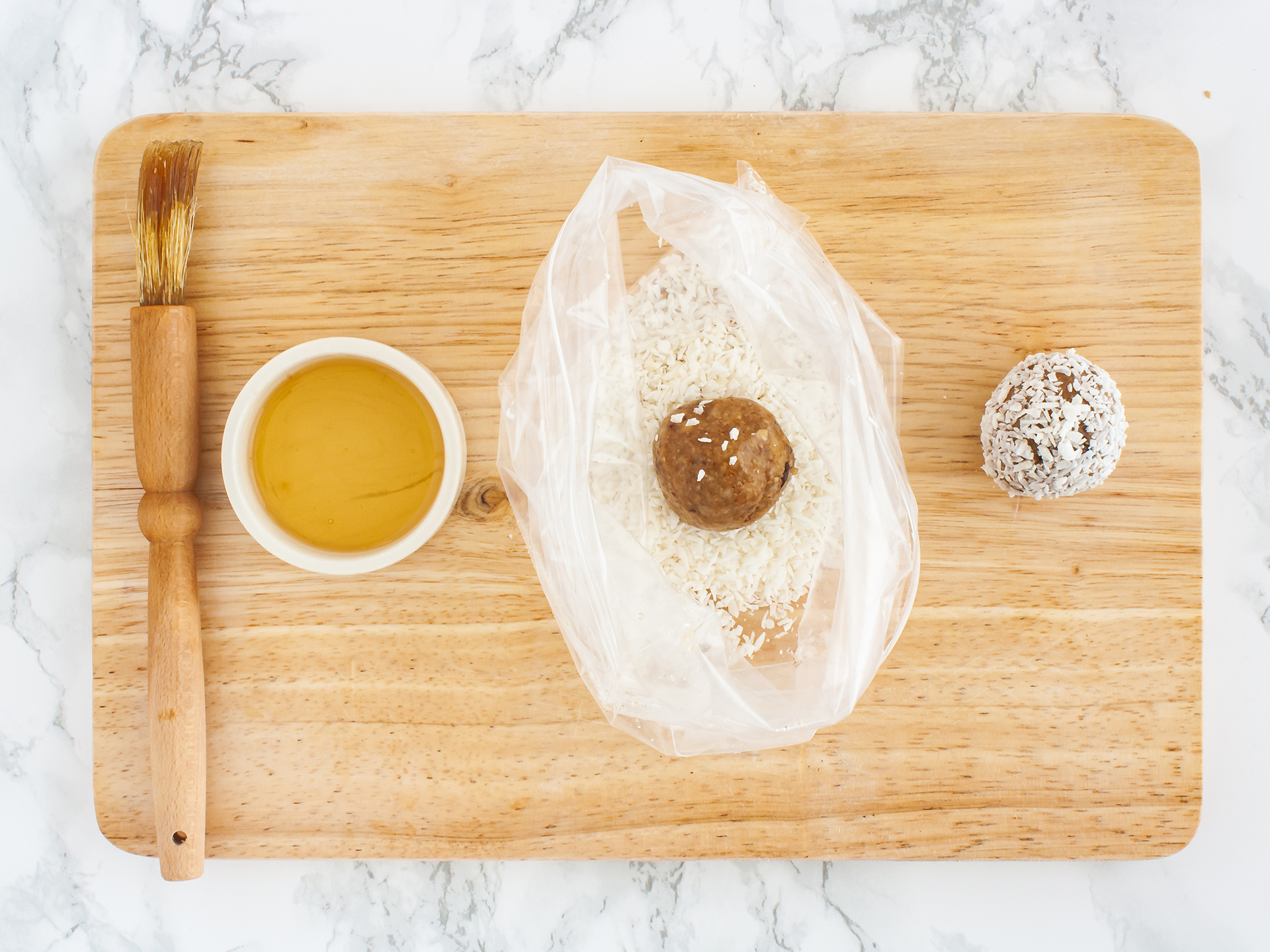 2
Step 4
Repeat the above step until you have coated all the cashew truffles.
Refrigerate these healthy energy bites before serving and keep them in an airtight container for up to 1 week.
Enjoy!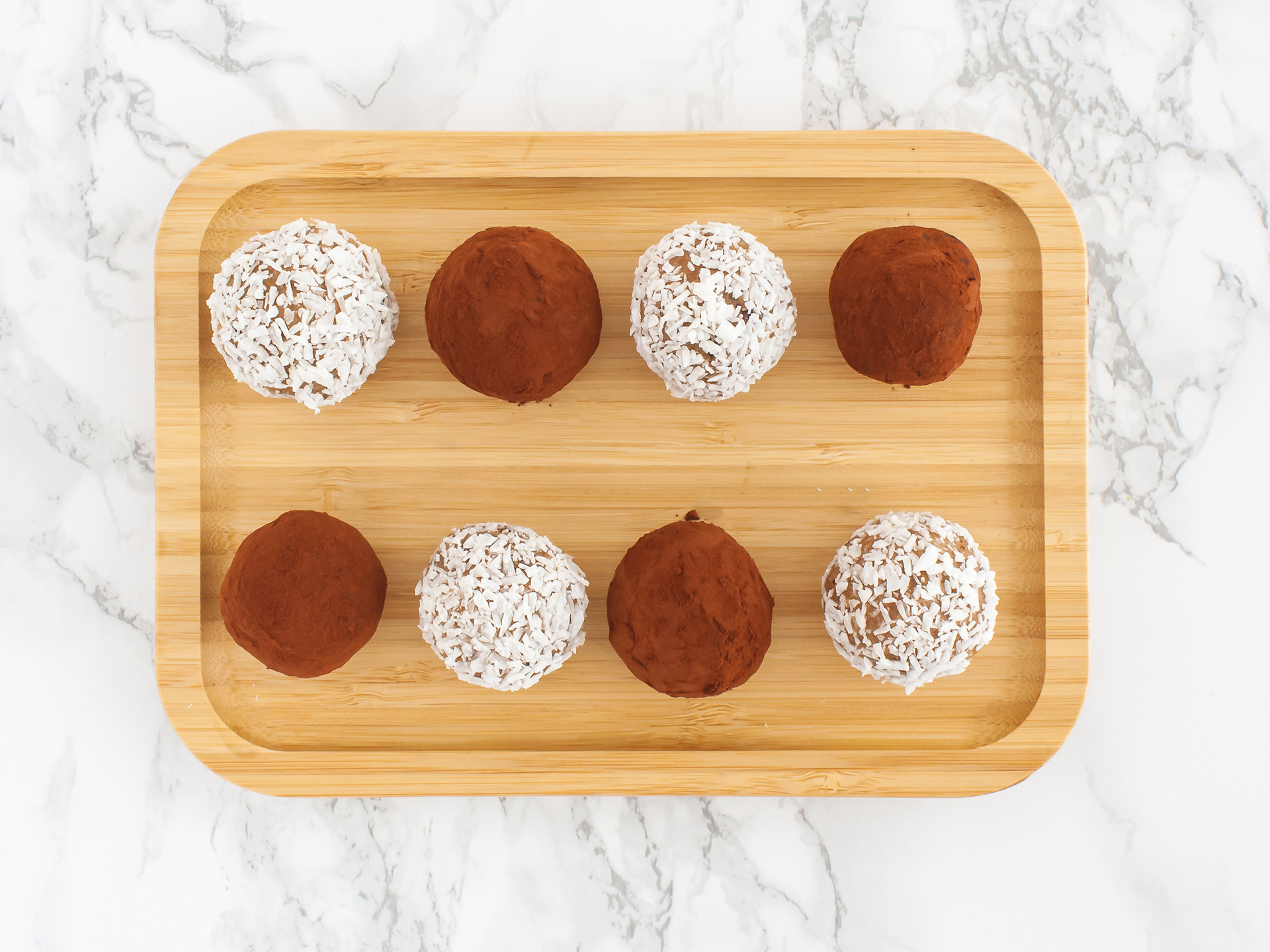 Tips
You can replace raw cacao nibs with dark chocolate chips, but make sure it's at least 70% dark chocolate to still get all the benefits while keeping the sugars low.

Swap plain water with electrolytes-rich coconut water or with plat-based milks for extra flavour.