These deliciously crisp gluten free chocolate chips cookies are made with oat flour, and they are a quick and easy treat to prepare for your next breakfast or snack.
We made a lighter version of the American classic chocolate chunk cookies and we think we have done a pretty good job! On top of being gluten free, they are also dairy free. Moreover, one portion is less than 150 Kcal, and the lack of butter reduced the amount of saturated fat significantly.
They are also rich in proteins and fibers, with a single portion providing you with 10% and 11% of the respective daily recommended dose.
We have so many other diet-friendly recipes you can discover in our Smart Search! And if you are the type who prefers to have food come your way instead, then why not subscribe to our newsletter? You could be receiving two new healthy and delicious recipes per week!
Ingredients
| | |
| --- | --- |
| Oat Flour | 230 g |
| Baking Powder | 4 tsp |
| Sugar | 80 g |
| Salt | 1 pinch |
| Sunflower Oil | 65 g |
| Eggs | 1 |
| Vanilla Extract | 1 tsp |
| Dark Chocolate 85% | 75 g |
| Almond Milk | 2 tbsp |
Step 1
In a large bowl, add oat flour, baking powder, sugar and salt and mix well (1).
Pour the sunflower oil and add the egg and vanilla extract (2).
Work ingredients together with the help of a spoon or with your hands. Knead the dough until the liquids are incorporated into the dry ingredients and dough is crumbly.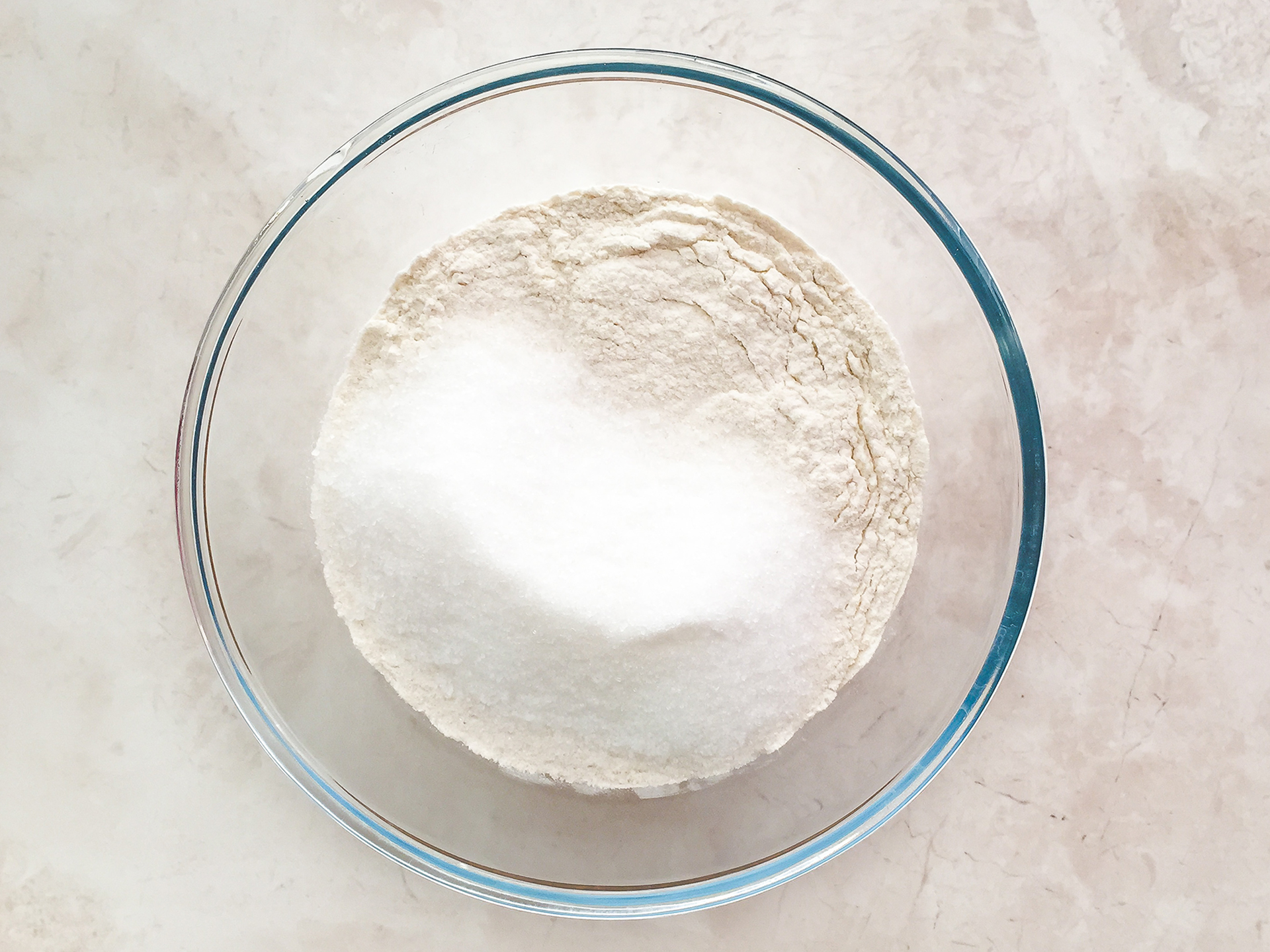 1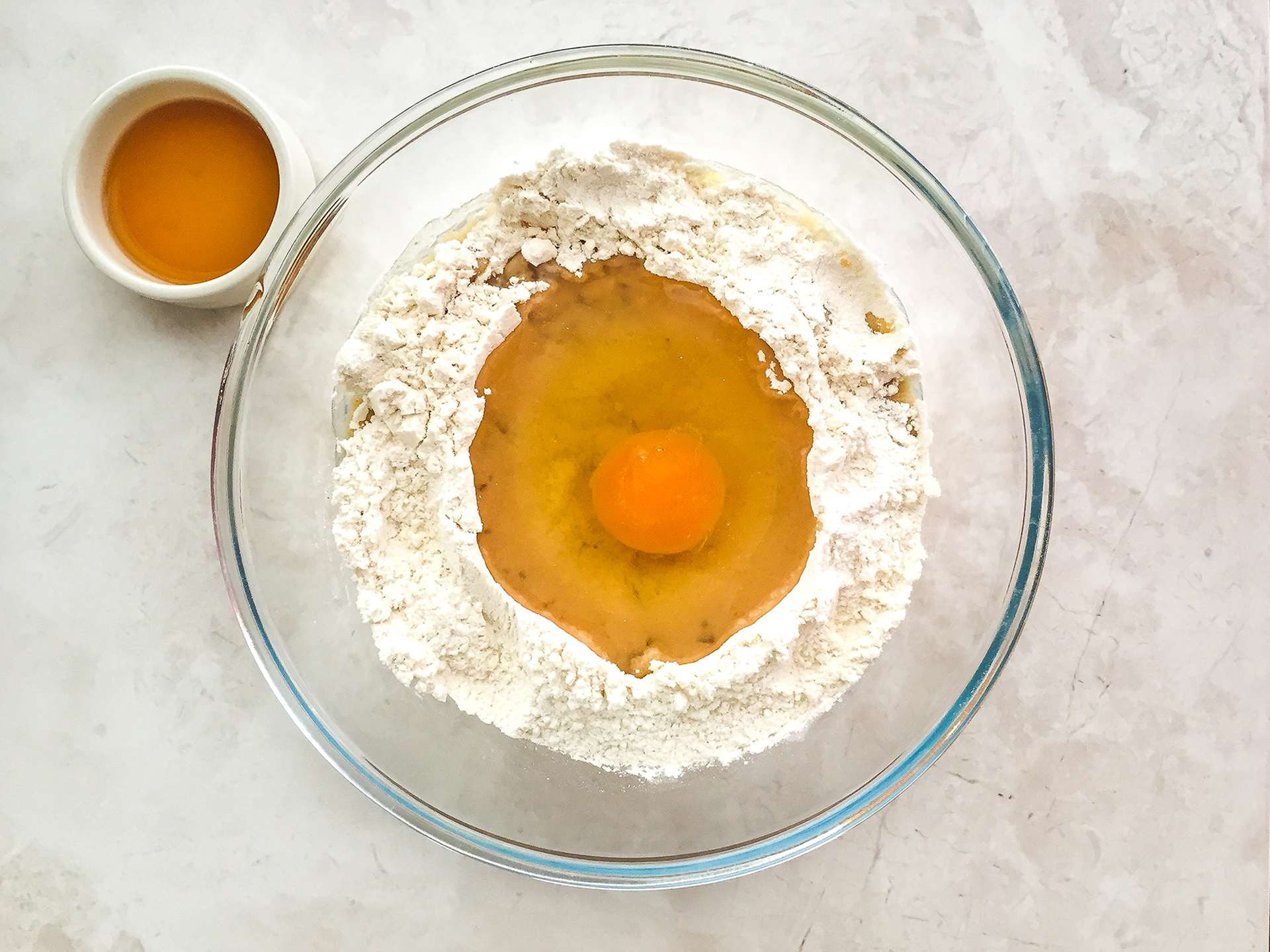 2
Step 2
Chop the dark chocolate bar into small chunks and add them to the dough along with the almond milk (1).
Knead just until the chocolate chips are well incorporated. The dough is ready if a pinch of the mixture stays in one incorporated ball when pushed together. Otherwise, add a splash of cold water or milk.
Knead the dough until it comes together into a ball, cover with cling film and place in the fridge to rest for 15 minutes (2).
This way you reduce the risk of spreading while baking and you allow the gluten to relax.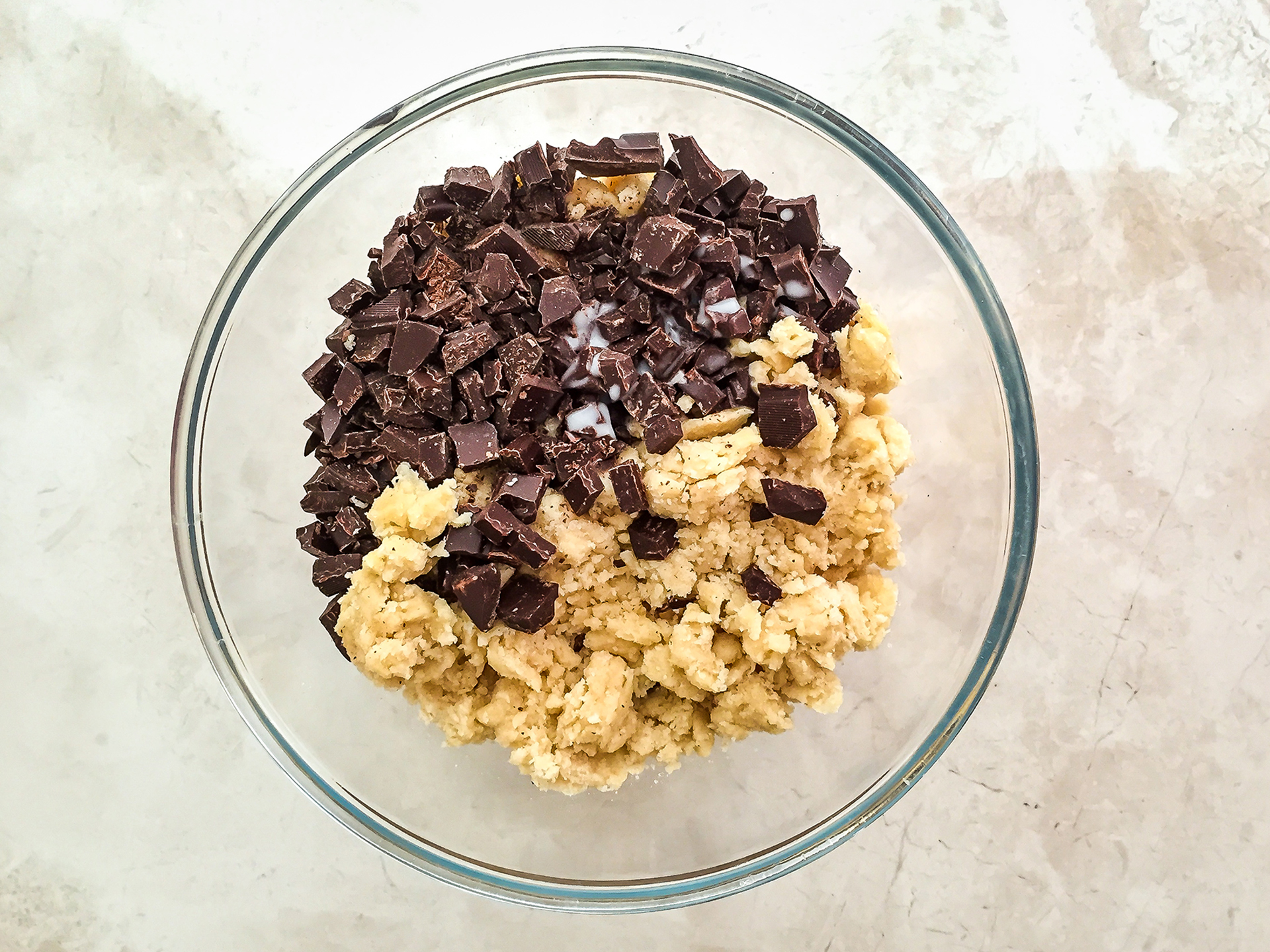 1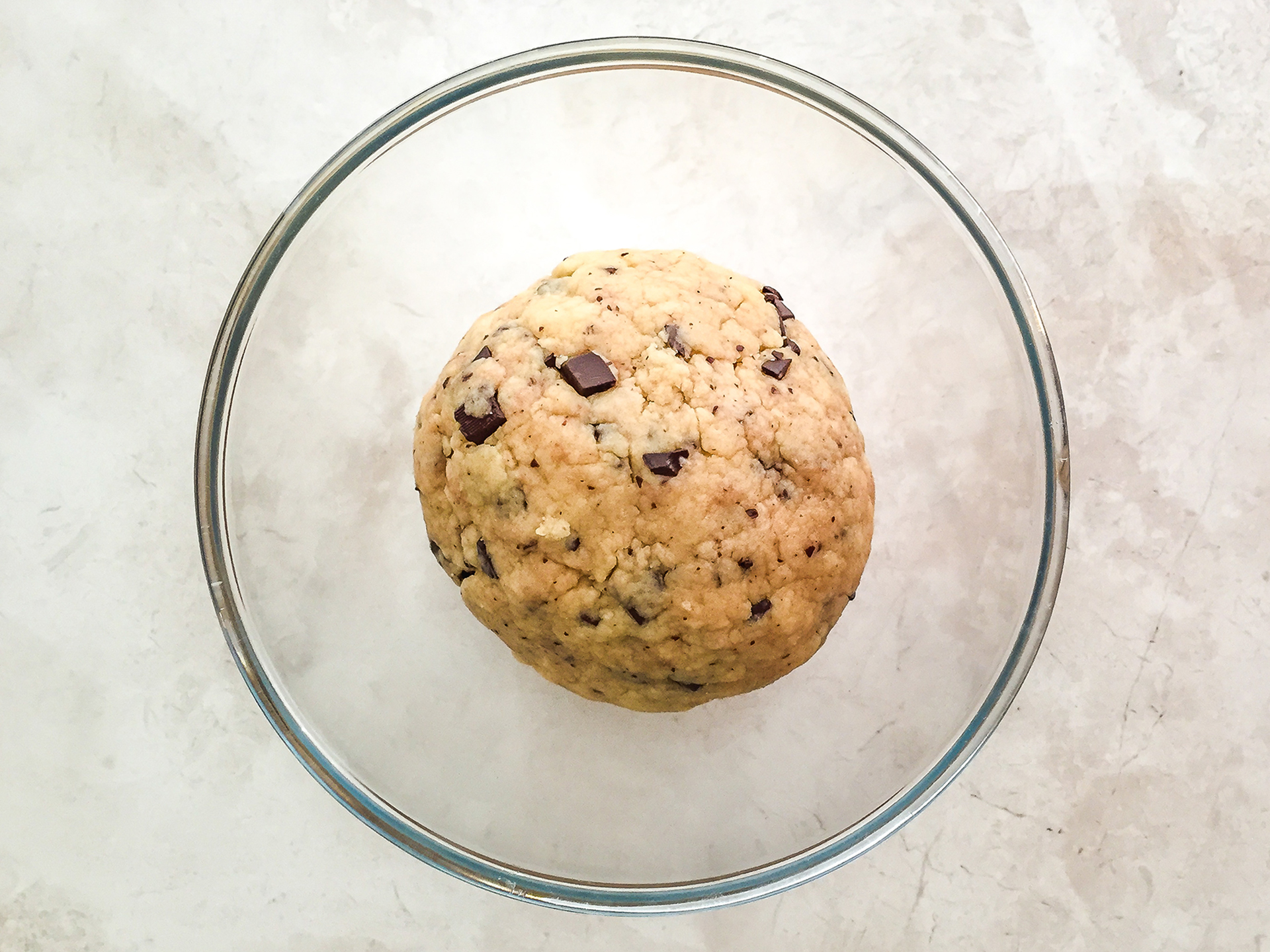 2
Step 3
Preheat the oven to 175° C (350° F) and line a baking tray with parchment paper.
Pinch off a bit of dough with your fingers, roll it into a ball between your palms and flatten down on the baking paper. Press with your fingertips to spread the cookie and give it a nice round shape (1).
Repeat this step until you have used all the dough (2). Consider splitting the dough in half and placing it in the fridge while you prepare the biscuits with the other half.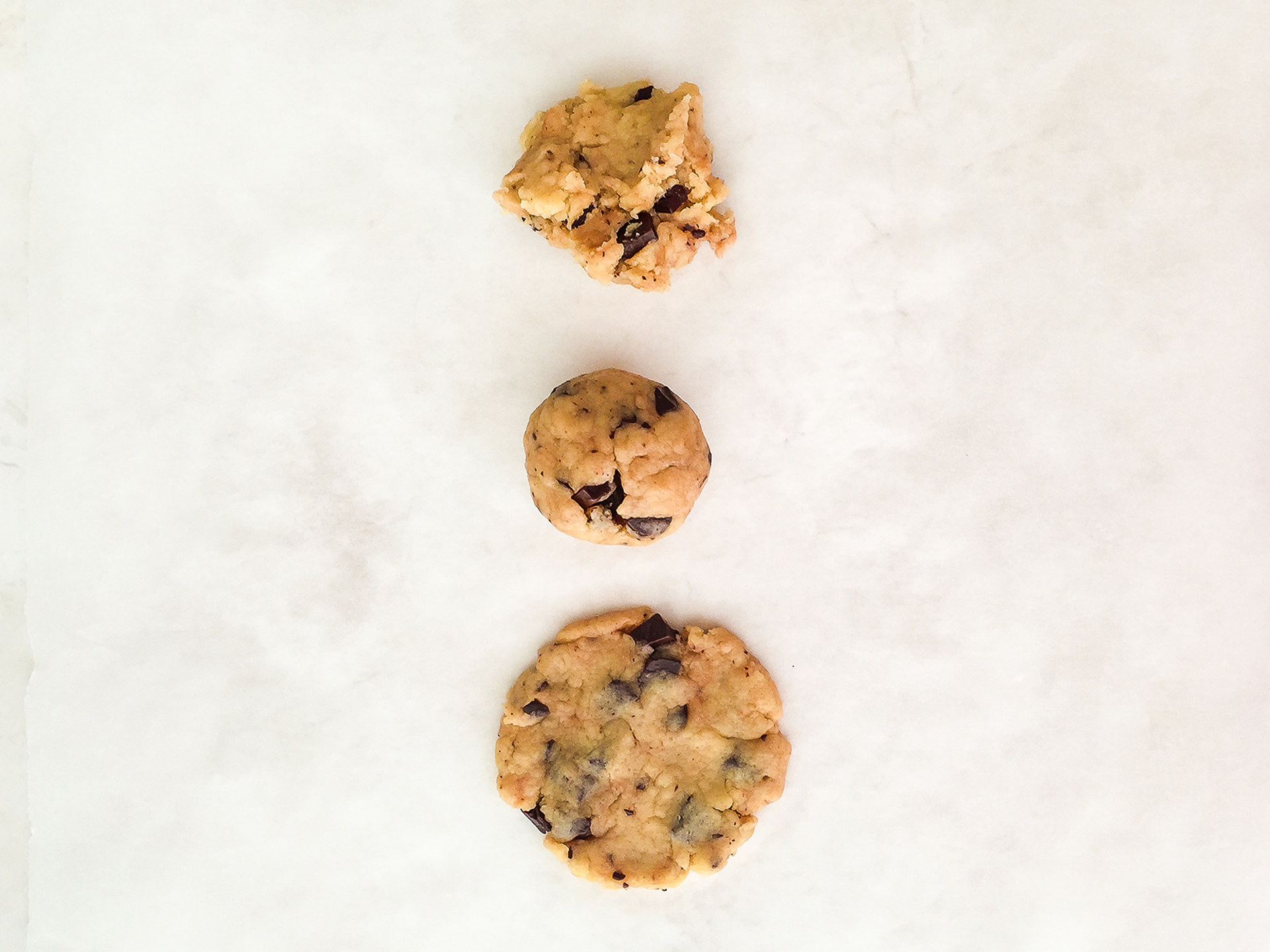 1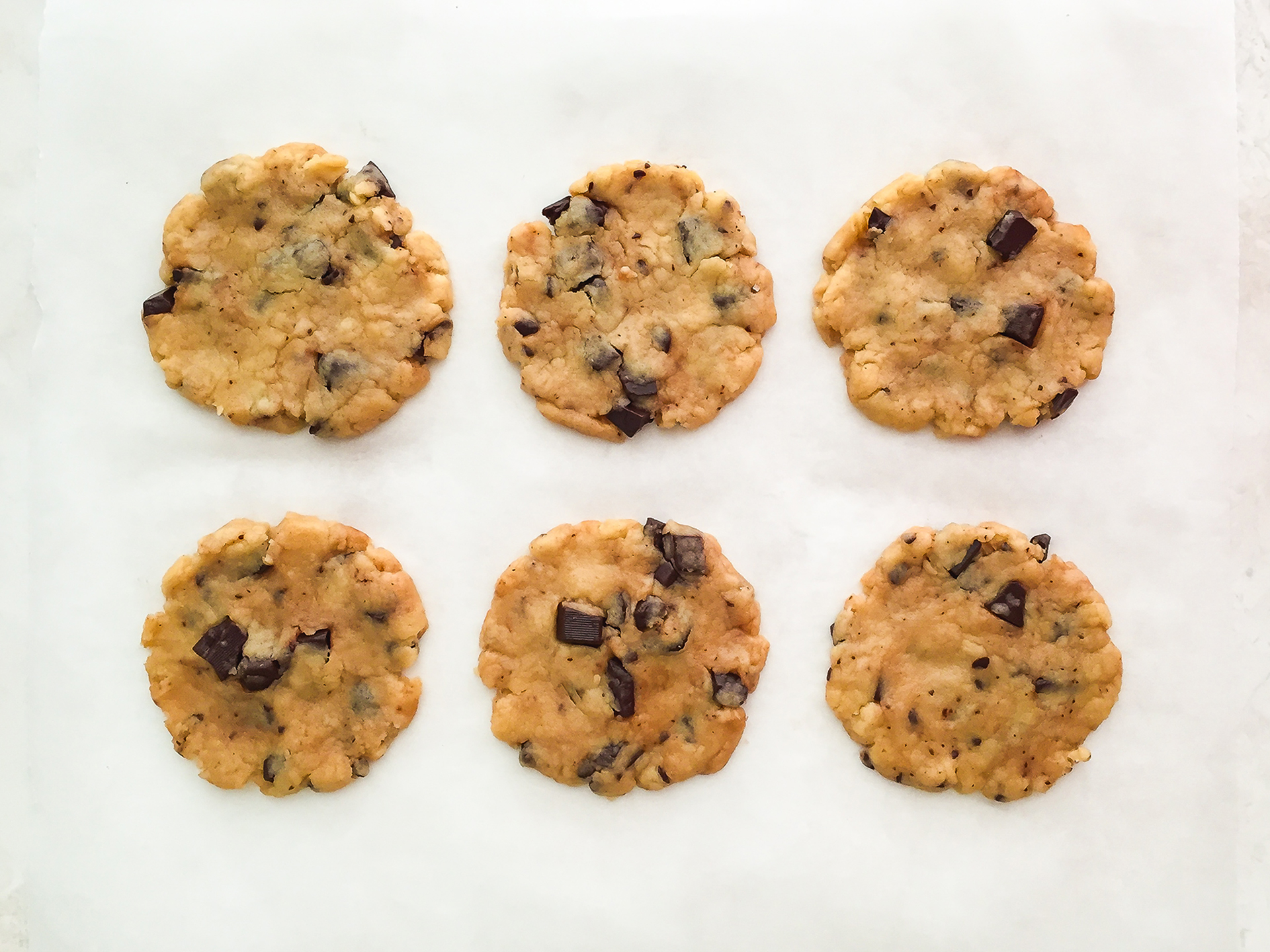 2
Step 4
Place the tray with the cookies in the middle shelf of the oven and cook for 12 minutes or until lightly golden. Avoid over baking the biscuits as they will continue cooking for a short while after they are removed from the oven.
Transfer the cookies to a wire rack and allow cooling down.
Enjoy the best dairy free chocolate chip cookies you have ever made with a glass of fresh milk or a mug of hot chocolate!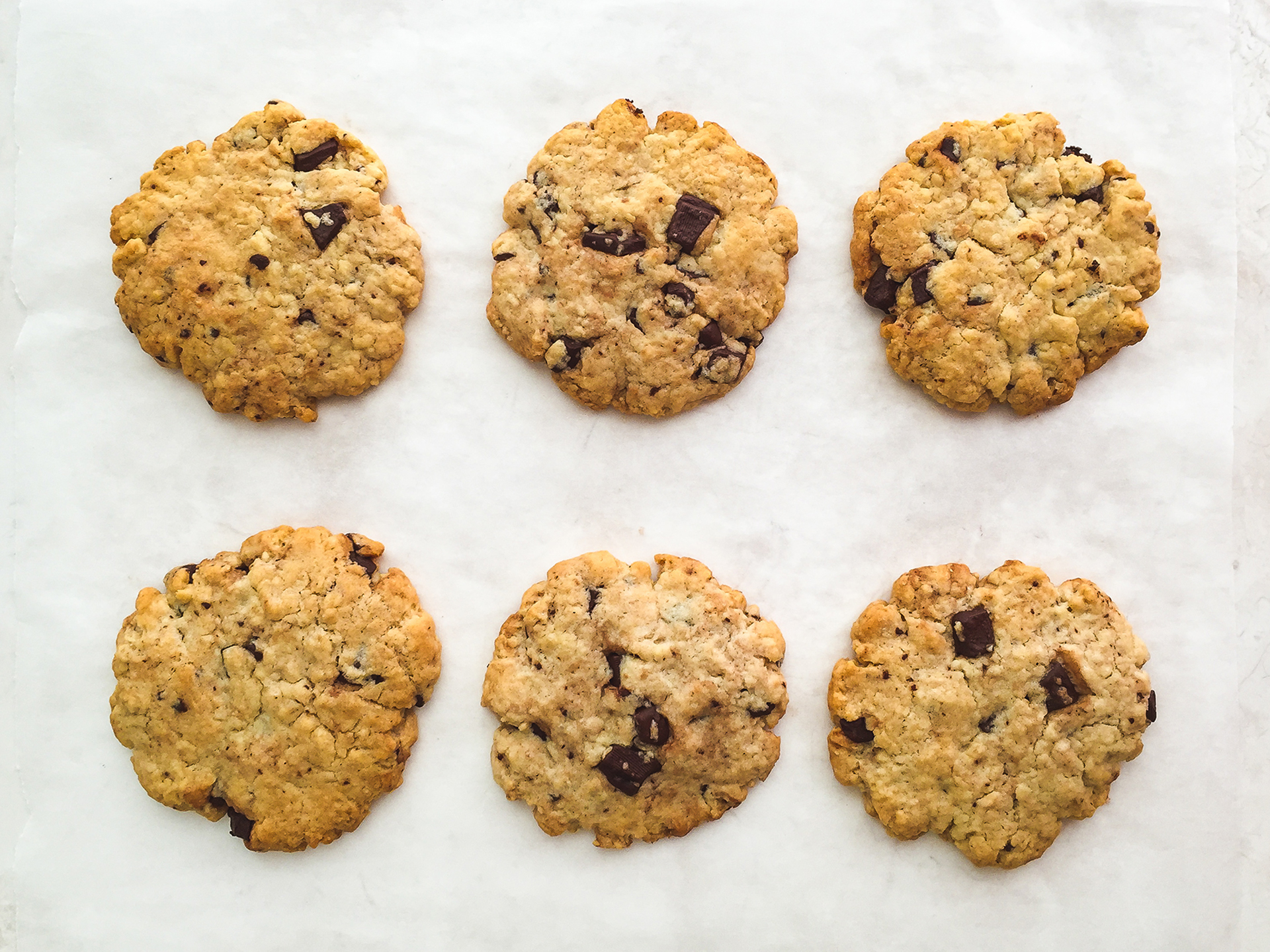 Tips
Store the cookies in an airtight container for up to five days.

You can freeze the cookie dough wrapped in cling film for up to one month.