Today we'll show you how to make those soft and fluffy steamed buns that feature in so many Chinese and Korean recipes, and we will make them gluten-free.
The steamed bun, known depending on region or filling used as either mantou, baozi, or bao bun, is original of the Northern regions of China. In this area, wheat is grown more prominently than rice. So the traditional mantou is prepared with wheat, which makes it not suitable for celiacs or people with gluten intolerance.
To make our steamed buns gluten-free, we have used a mix of rice flour, potato starch and maize flour. You can prepare this mix yourself, or buy a ready-made gluten-free flour at your local store. We have also added a bit of xanthan gum, which makes gluten-free doughs stretchier and less crumbly.
Steam buns are at their best when filled with delicious ingredients. In this recipe, we will focus on making the bun, so feel free to use whatever stuffing you fancy. If you aren't sure, here are a few filling ideas you can roll with:
Bao bun with crispy tempeh, pickled carrots, and spring onions [vegan]

Bao bun with pulled pork, honey, grilled onions and coriander

Bao bun with grilled tofu, cucumber strips, and spring onions.
Apart for a little proving time, this recipe doesn't take much work or effort at all, and you can have buns on your plate in around 3 hours from start to finish. Just follow our easy steps below and enjoy!
Ingredients
| | |
| --- | --- |
| Lukewarm Water | 100 mL |
| Soy Milk | 50 mL |
| Instant Dry Yeast | 2 tsp |
| Rapeseed Oil | 1 tbsp |
| Maple Syrup | 1/2 tbsp |
| Gluten-Free Flour | 250 g |
| Xanthan Gum | 1 tsp |
| Baking Powder | 5 g |
Step 1
In a bowl, combine water, milk, yeast, oil, and maple syrup.
Leave the mixture to stand for 5 minutes or until bubbly in order to activate the yeast.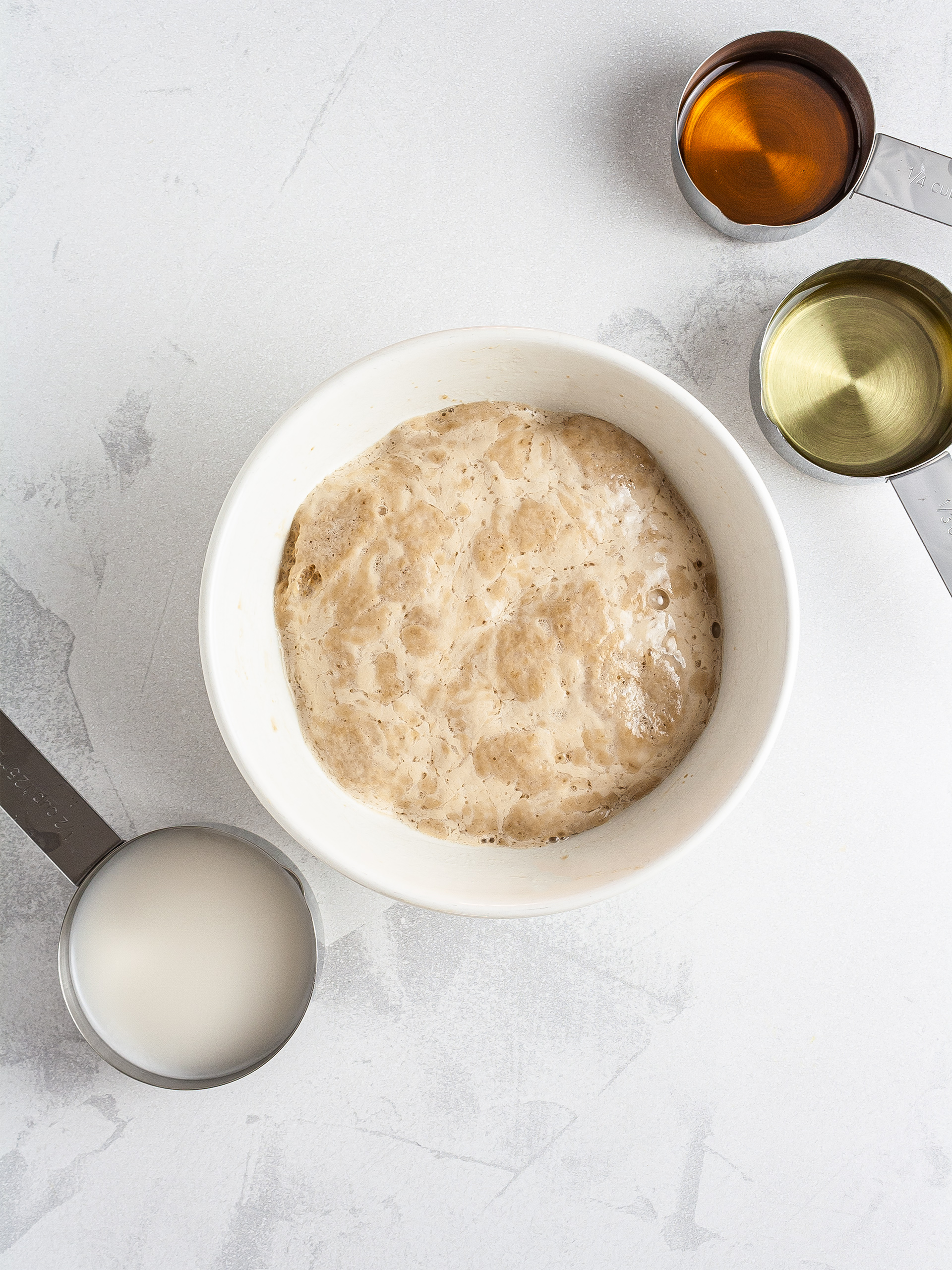 Step 2
Meanwhile, mix the gluten-free flour with xanthan gum, baking powder, and a pinch of salt.
Then, incorporate the yeast mixture, and work the ingredients until they come together into a smooth, pliable, and slightly sticky dough.
You can knead by hand on a floured surface or with a mixer fitted with a dough hook.
If needed, add more flour or lukewarm water to reach the right consistency.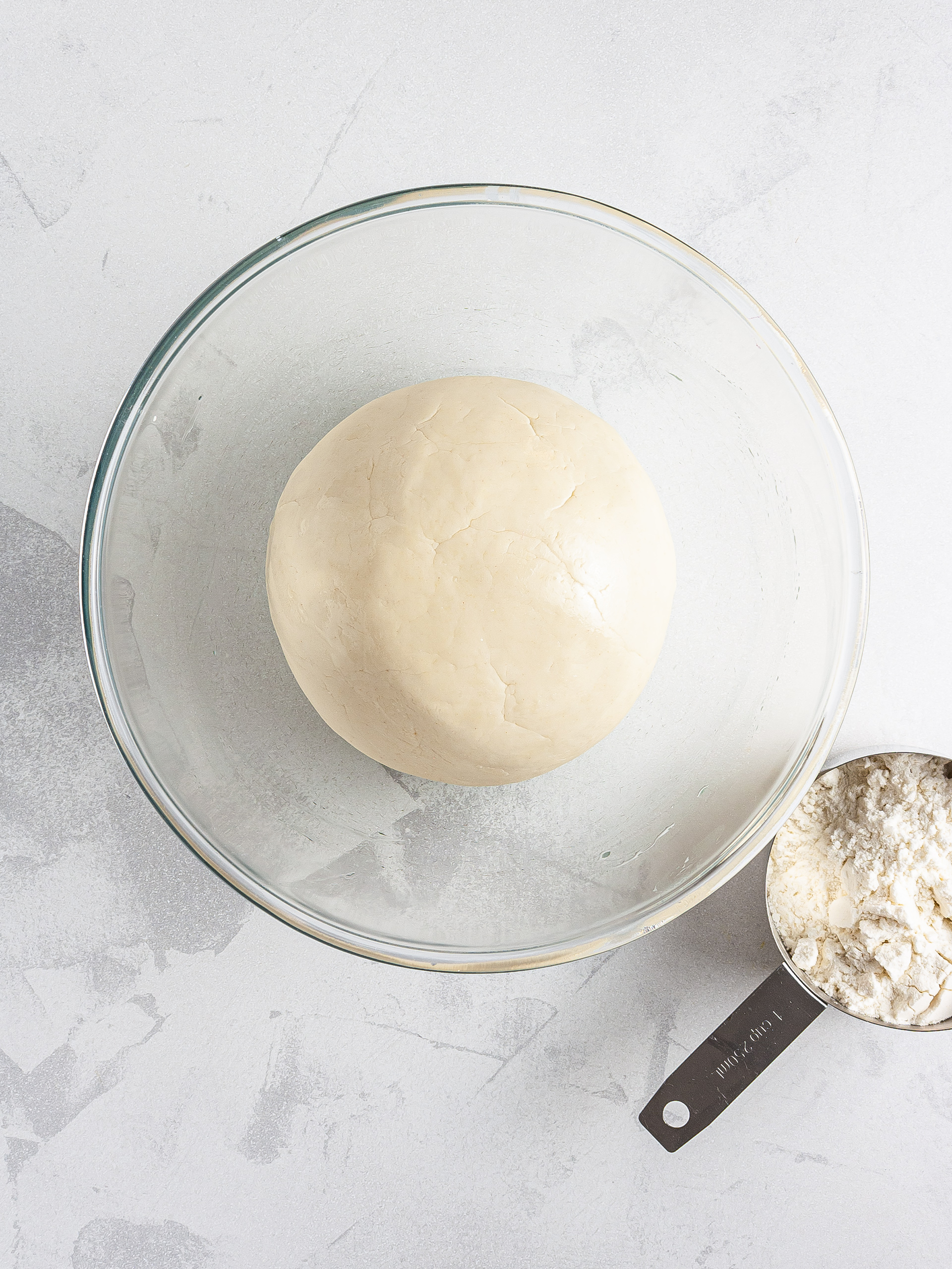 Step 3
Leave the dough to rest for a few minutes before rolling it out on a floured worktop to a 1 cm (1/2 inch) thickness.
Using a cookie cutter or sharp-edged glass, cut out rounded shapes, about 9 cm (3.5 inches) in diameter.
Then, rub the surface of each circle with a bit of oil and fold one half of the dough over the other half, like a half-moon shape.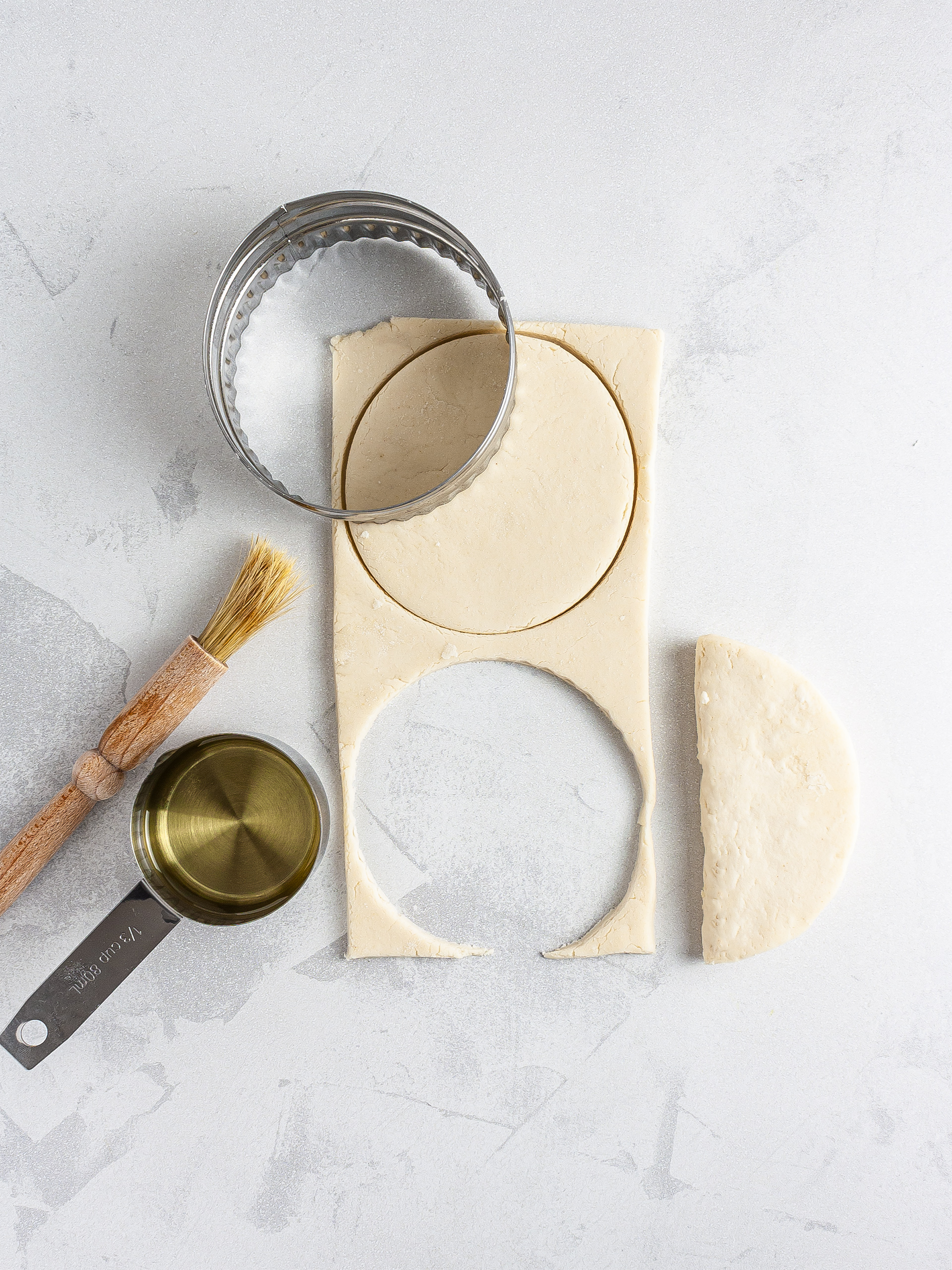 Step 4
Transfer each shaped bun onto a square of parchment paper and then over onto a baking tray.
Cover the buns with a tea towel or cling film, and leave them to prove for two hours at room temperature.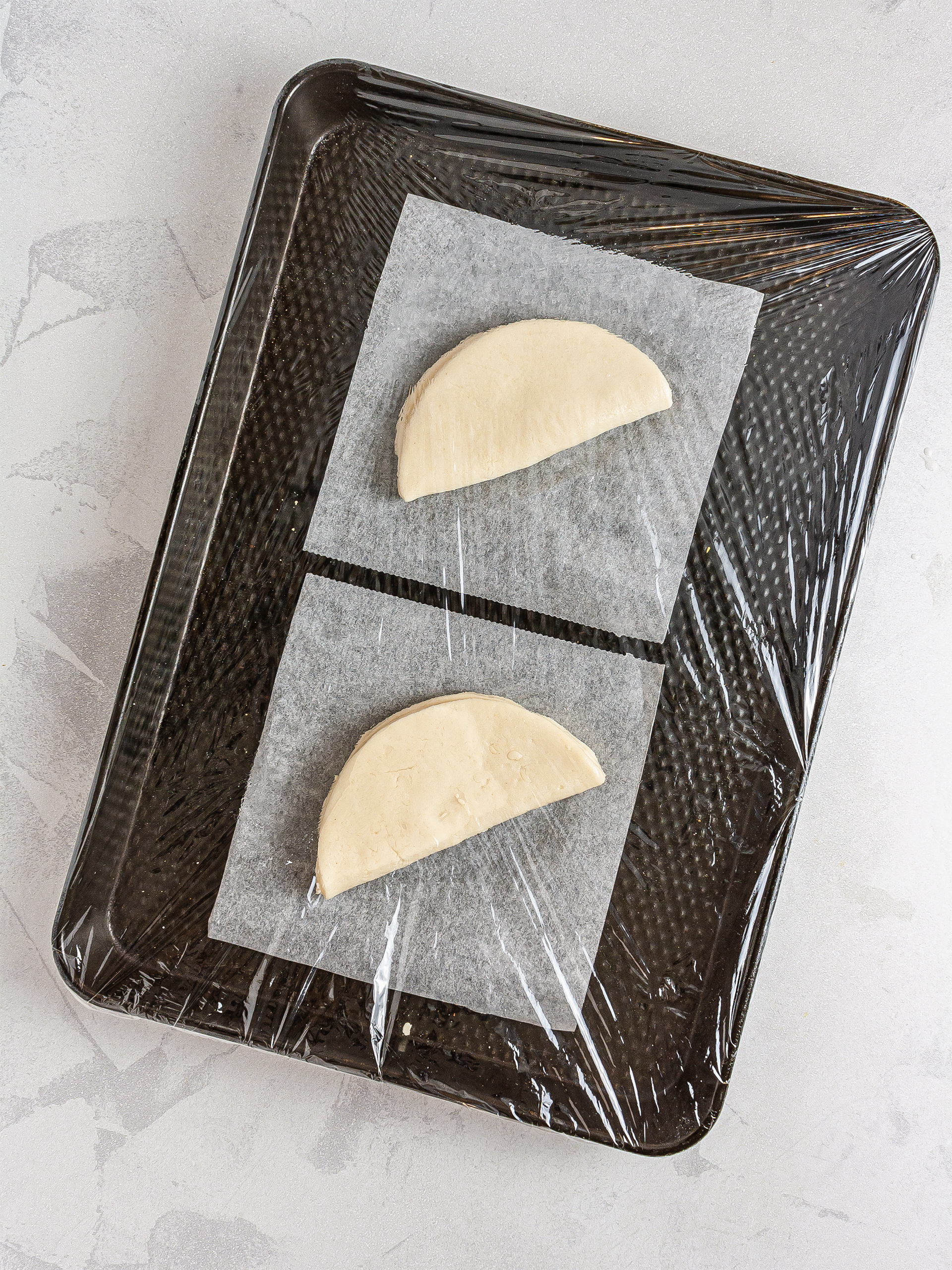 Step 5
Set up your steamer - you can use a classic bamboo steamer or a steel steamer pot.
Make sure the steaming basket is dry and then place the proved buns on it along with their square of baking paper.
We recommend you cook two or three buns at a time, leaving some space in between them to rise nicely.
Steam the buns for 8 minutes, transfer them onto a serving dish and enjoy them warm with sweet or savoury fillings.
We love stuffing them with grilled tofu, spring onions, cucumber, chillies, and onions.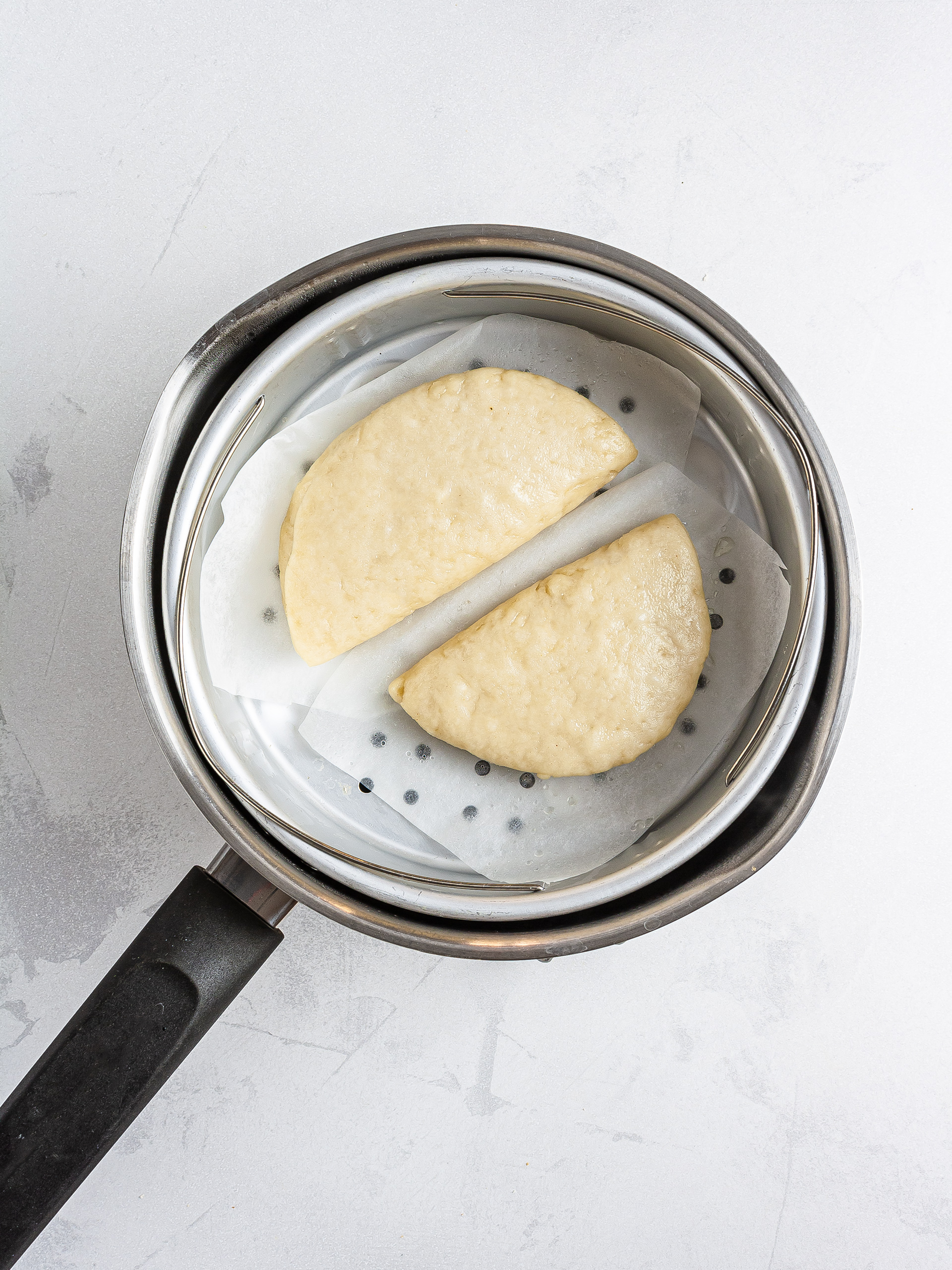 Tips
The water and milk should be lukewarm, not hot, as that's the optimal temperature for yeast fermentation.

The dough should always feel soft and pliable. If it starts cracking when your shape the buns, then incorporate a splash of warm water and briefly knead it again.