This delicious honeydew bubble tea is a fruity spin of the classic Tawainese cold drink. It's quick and easy to make, perfect to quench your thirst on a hot day and feel energised!
Our recipe includes all the classic boba tea ingredients, namely cold tea, milk, a sweetener, and tapioca pearls. Then, we added fresh honeydew melon slices, peeled, deseeded and blended until smooth.
As for the tea base, we chose green tea instead of the usual Chinese black tea. That's because green tea has a mellow taste, and it doesn't overpower the delicate flavour of honeydew melon. Plus, it's much higher in antioxidants than black tea, which is always a good thing!
Because we wanted our bubble tea recipe to be healthier, lower in sugars, dairy-free, and vegan, we swapped cow's milk with coconut milk and caster sugar with maple syrup.
Many honeydew melon bubble tea recipes use green honeydew melon powder instead of the fresh fruit. Sure, you can have a prettier bright green drink if you use the powder. But you'll give up the extra fibres, nutrients, and delicious taste that fresh melon offers instead. And a fresh melon is way cheaper!
Still, if fresh honeydew melons are out of season and you can't get them, we'll also give you the option to use the melon powder when preparing the honeydew milk in the tips section below.
And of course, we used tapioca pearls. Fun and deliciously chewy, tapioca pearls are what make bubble tea a bubble tea. Also called boba, they're available in various colours at your local Asian food store or online.
They're super easy to prepare and add to your bubble tea. Follow our recipe below, and we'll show you how. Still, if you can't find them or prefer not to use them, you can just make a honeydew milk tea without tapioca pearls. It will be just as tasty!
Ok, time to get your tallest and prettiest glasses out of the cupboard and let's make this honeydew boba tea together!
Ingredients
| | |
| --- | --- |
| Green Tea Bags | 4 |
| Water | 800 mL |
| Tapioca Pearls | 120 g |
| Maple Syrup | 40 mL |
| Honeydew Melon | 240 g |
| Unsweetened Coconut Drink | 240 mL |
Step 1
Boil the given water, pour it into a bowl and add the green tea bags.
Let them steep for 5 minutes, and then remove them.
Allow the green tea to cool down completely in the fridge.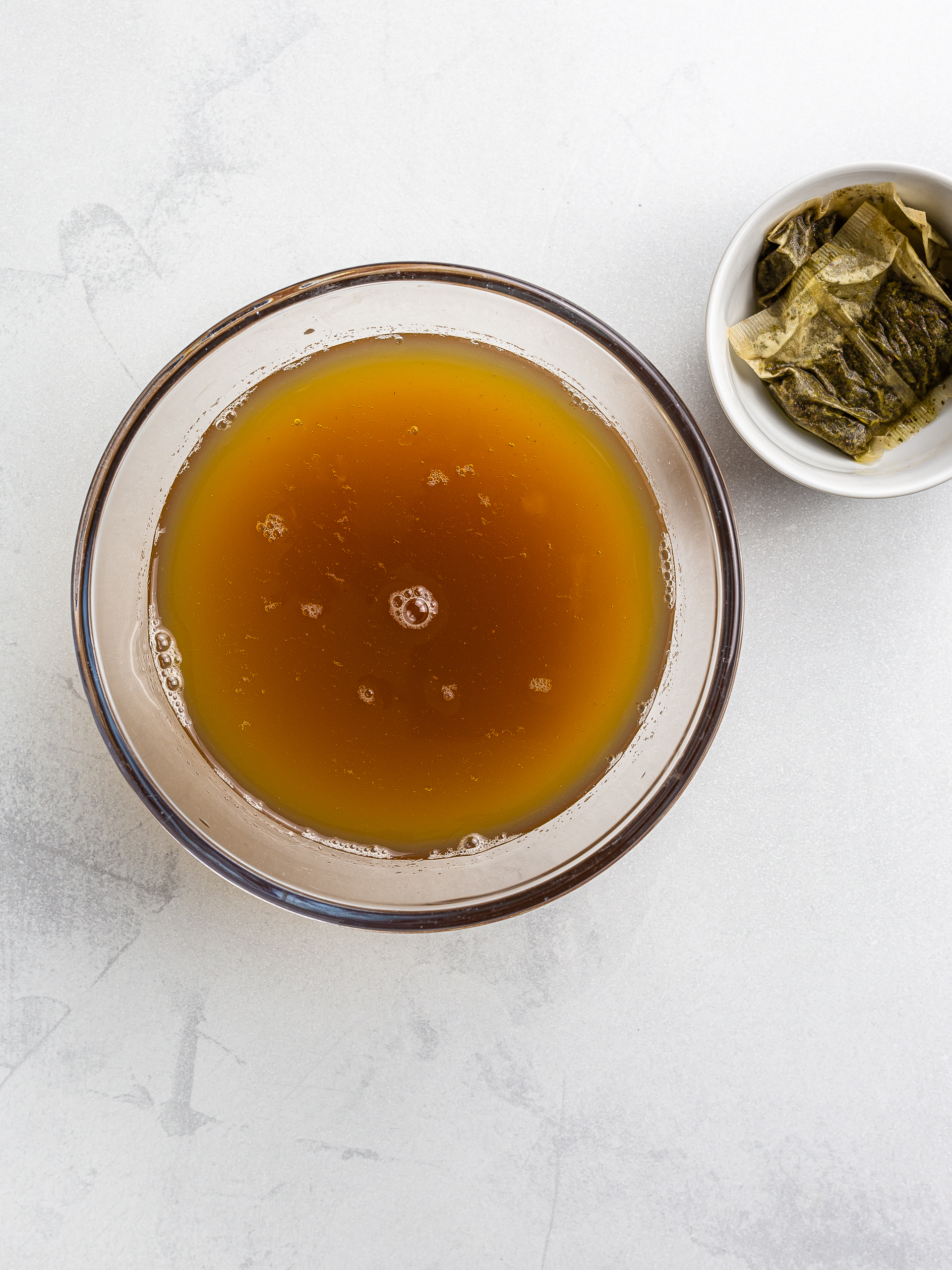 Step 2
Meanwhile, bring a pot of water to a boil and add the tapioca pearls.
As soon as they float to the surface, cover the pot, and cook them for 3 minutes.
Then, turn off the heat and keep the pearls inside the pot for 3 more minutes.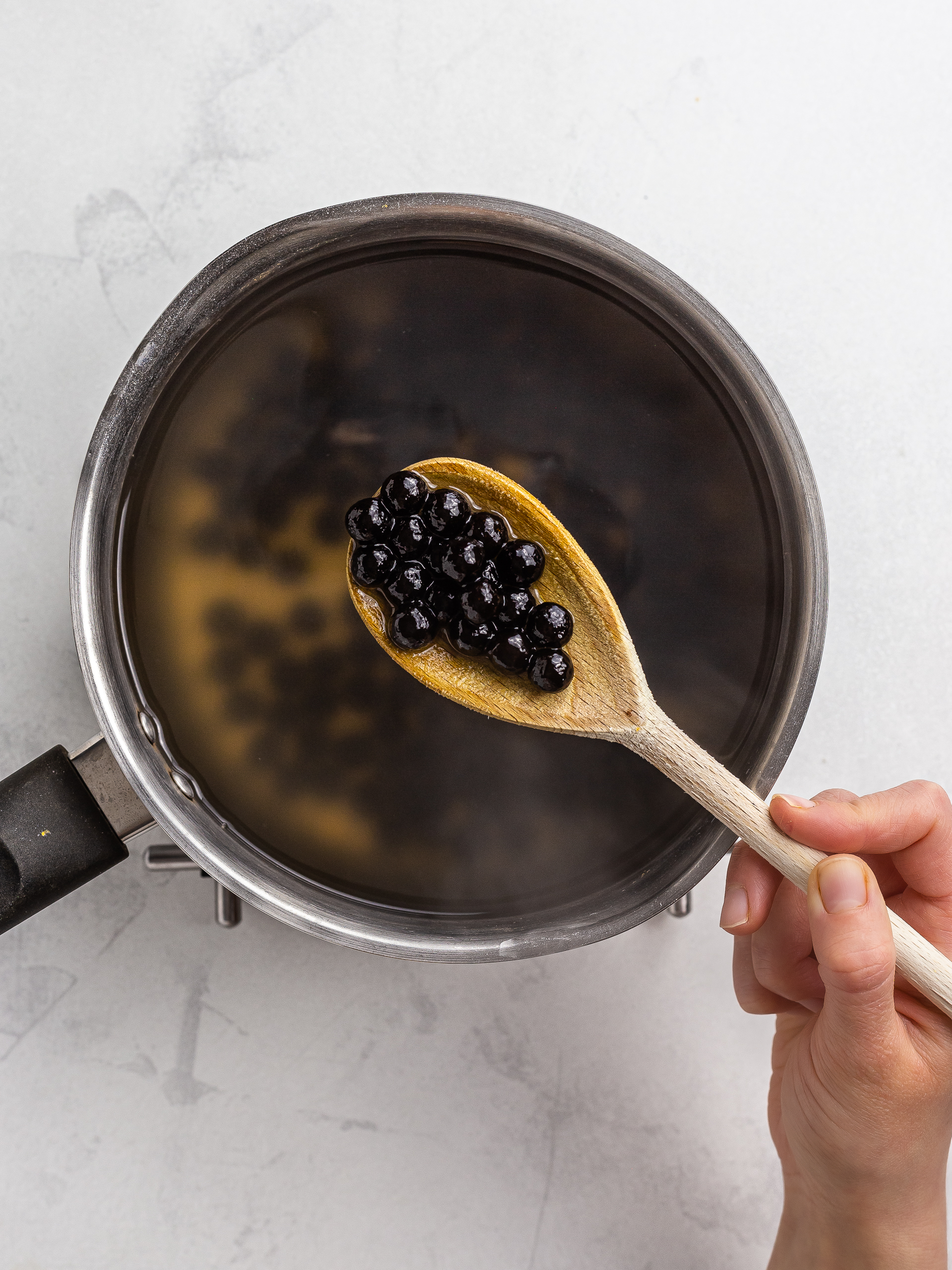 Step 3
Now, drain the cooking water and add the pearls to a bowl filled with cold water.
Let them cool down for 20 seconds and drain the water again.
Mix the tapioca balls with maple syrup.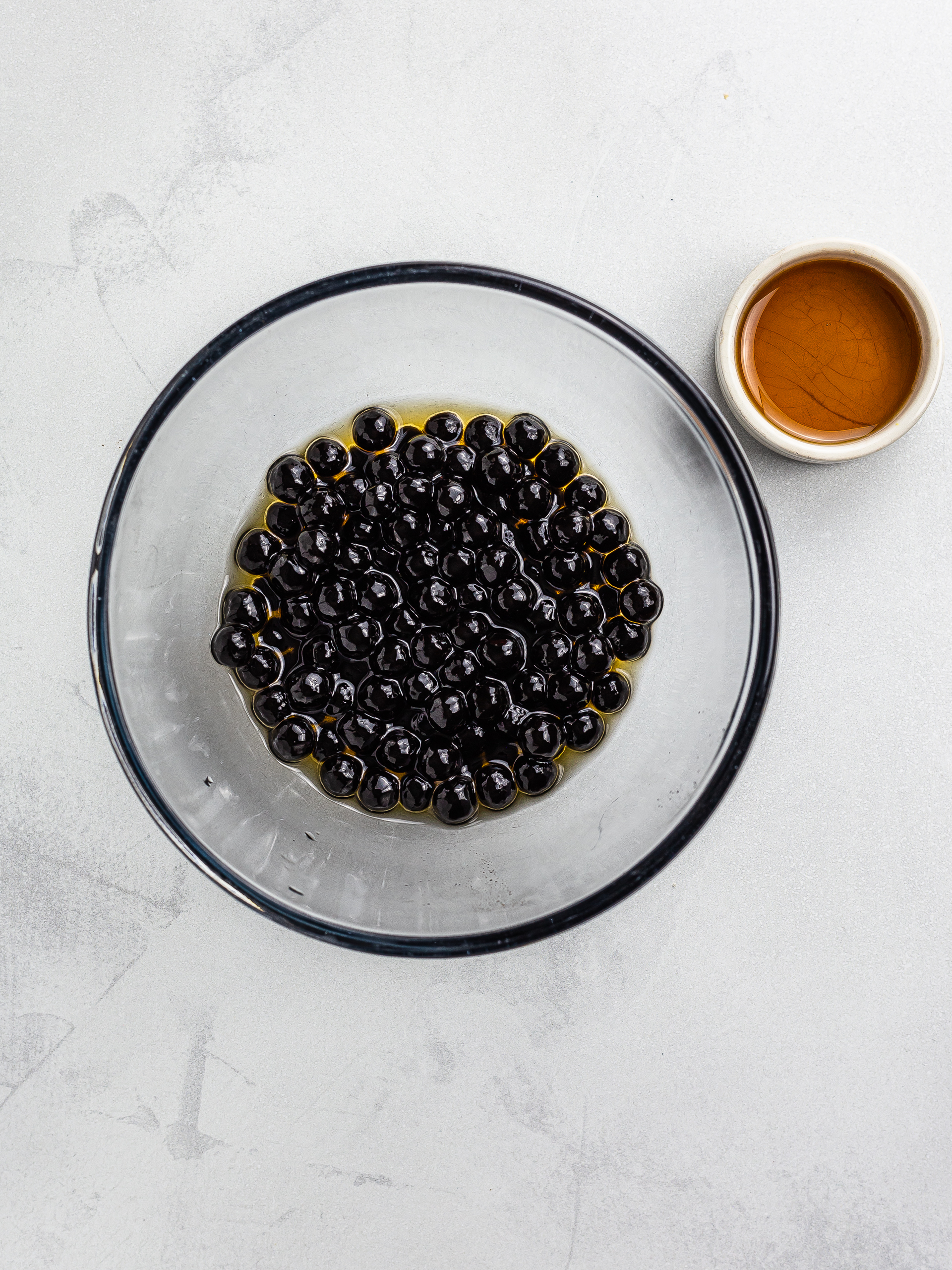 Step 4
Peel and deseed the honeydew melon, chop it into chunks, and add it to a food processor.
Pour in the coconut milk and blitz all until smooth.
You can optionally filter the honeydew milk through a cheesecloth or fine-mesh sieve to remove any small bits.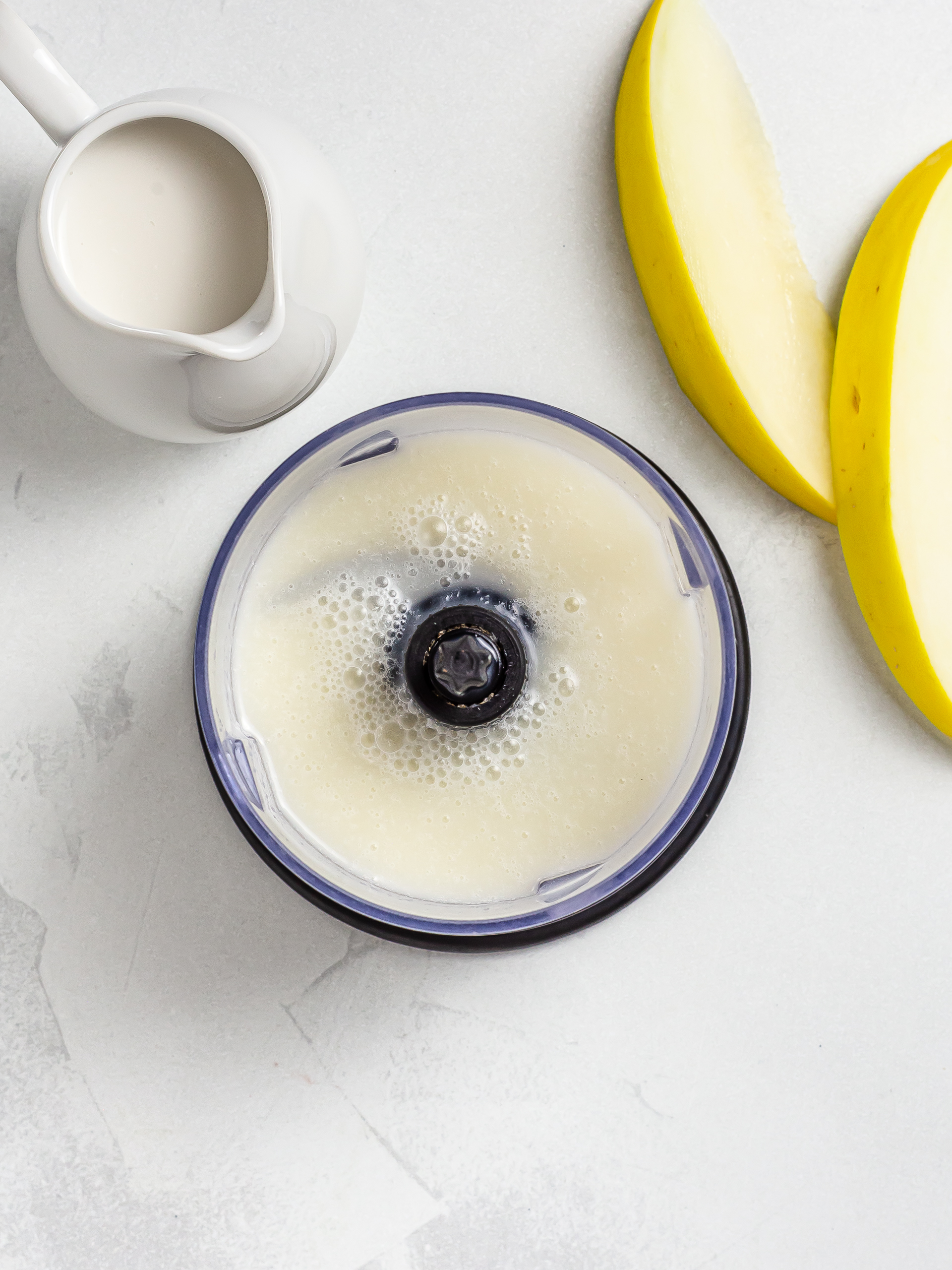 Step 5
To assemble the bubble tea, divide the tapioca balls among tall glasses and pour in the cold green tea (1).
Finally, tip in the honeydew milk, stir well, and serve with ice cubes (2).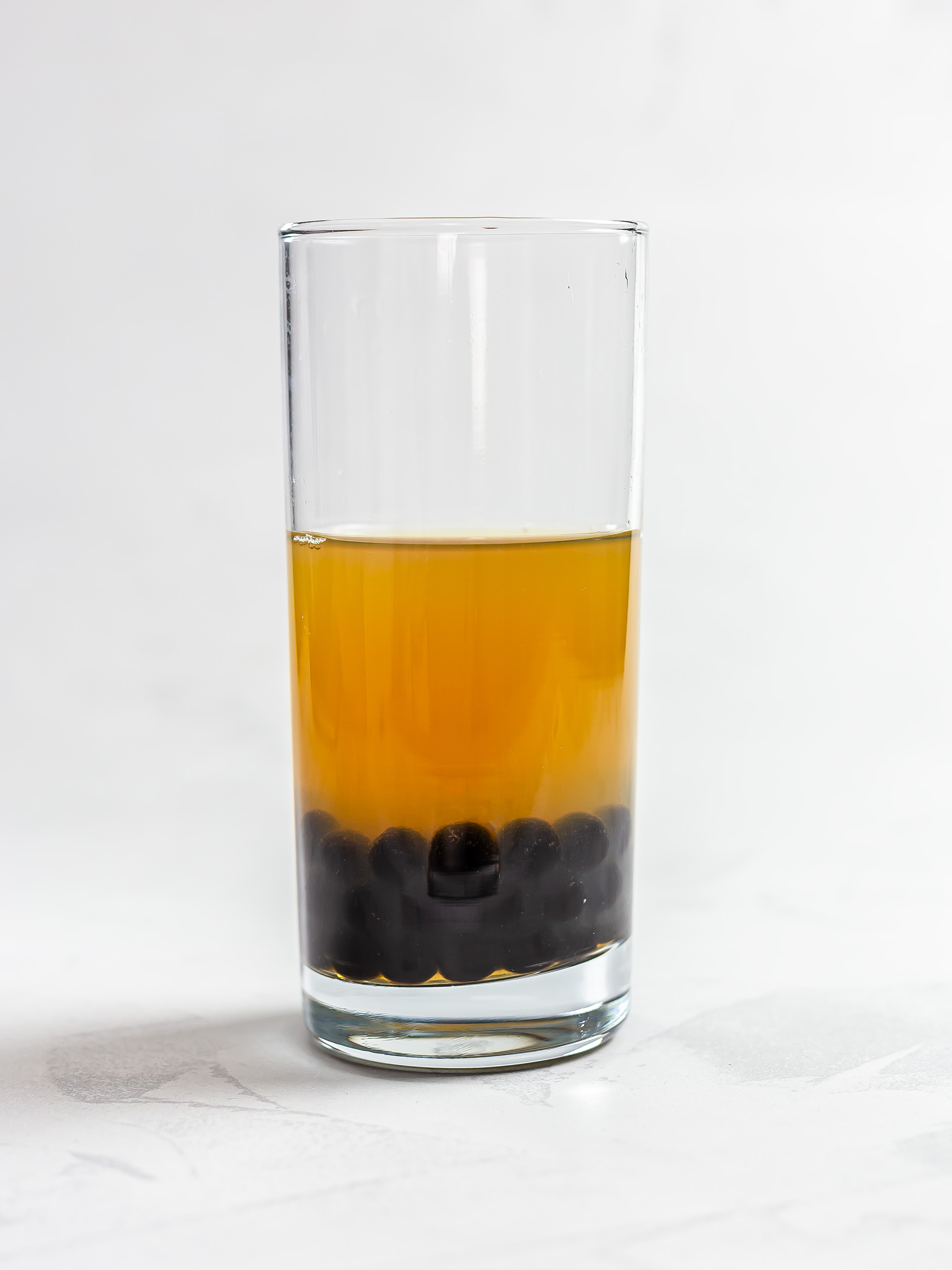 1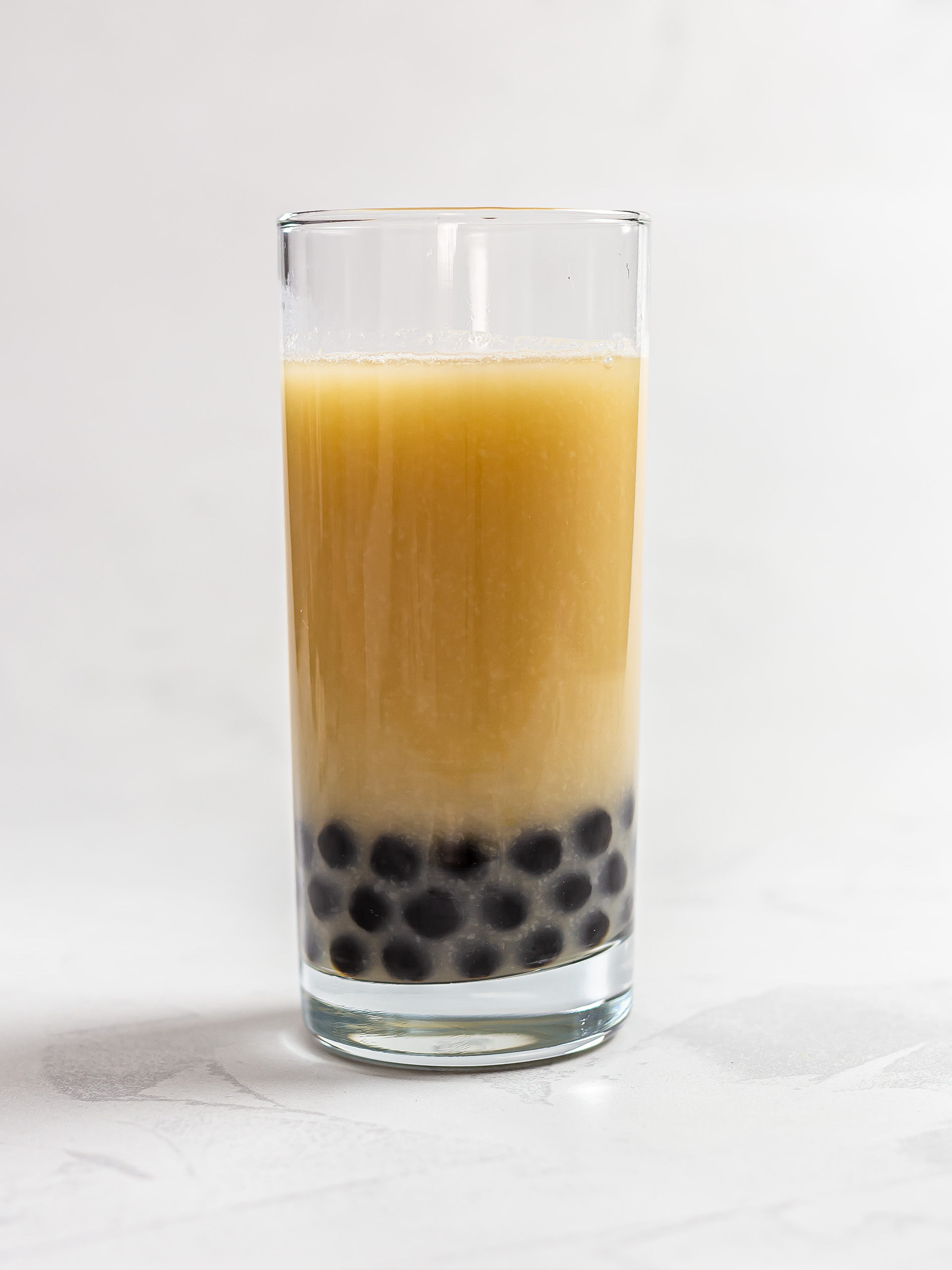 2
Tips
If you can't find fresh honeydew melon, you can swap it with honeydew powder, available online. To use it, measure 2 tablespoons of powder per person and mix it with a little hot green tea until completely dissolved. Then, add it to the remaining green tea and pour it into a glass with coconut milk, following our recipe above.