If the rhyming recipe title made you chuckle, then wait for the big smile you'll get when eating this healthy keto omelette. We prepared it with roasted courgettes, crispy kale and crumbled low-fat feta and served it with spicy harissa sauce.
A serving is under 250 kcal and has less than 3% of your carbs recommended daily intake (RDI), but it's rich with proteins - approximately 40% RDI - and fibres. Thanks to kale and courgettes, you also get two servings of vegetables, which helps to reach your 5-a-day.
Kale has become a trendy ingredient in many recipes due to its superfood status. It is one of the most nutrient-dense plants on the planet [1] - with a single cup providing more than 100% of your RDI of vitamins A, C, and K, plus lots of antioxidants, essential minerals, and heart-friendly omega-3 fatty acids.
Courgettes are also very wholesome. They are low-calorie vegetables, rich in iron and B vitamins which help to improve your energy levels.
Our kale courgette and feta omelette is a superb choice for a low-carb high-protein breakfast, suitable for people on a keto diet or following a weight-loss plan. If you want to turn it into brunch or a full meal, serve it with a portion of grains and a piece of fruit.
Ingredients
| | |
| --- | --- |
| Courgettes | 125 g |
| Salt | to taste |
| Extra Virgin Olive Oil | 20 mL |
| Kale | 50 g |
| Eggs | 2 |
| Fresh Chives | 5 g |
| Fresh Parsley | 10 g |
| Nutmeg | 1/4 tsp |
| Chillies | 1/4 tsp |
| Garlic Powder | 1/4 tsp |
| Low Fat Feta | 25 g |
| Harissa (optional) | 1 tsp |
Step 1
Slice the courgette into chips and transfer to a baking tray lined with parchment paper. Season with salt and 1/3 of the oil. Roast in the oven at 190°C (374°F) or 170°C (338°F) for fan ovens for 15 minutes (1).
Add shredded kale to another tray lined with baking paper and season with salt and 1/3 of the oil. Allow to crisp up in the oven for 10 minutes (2).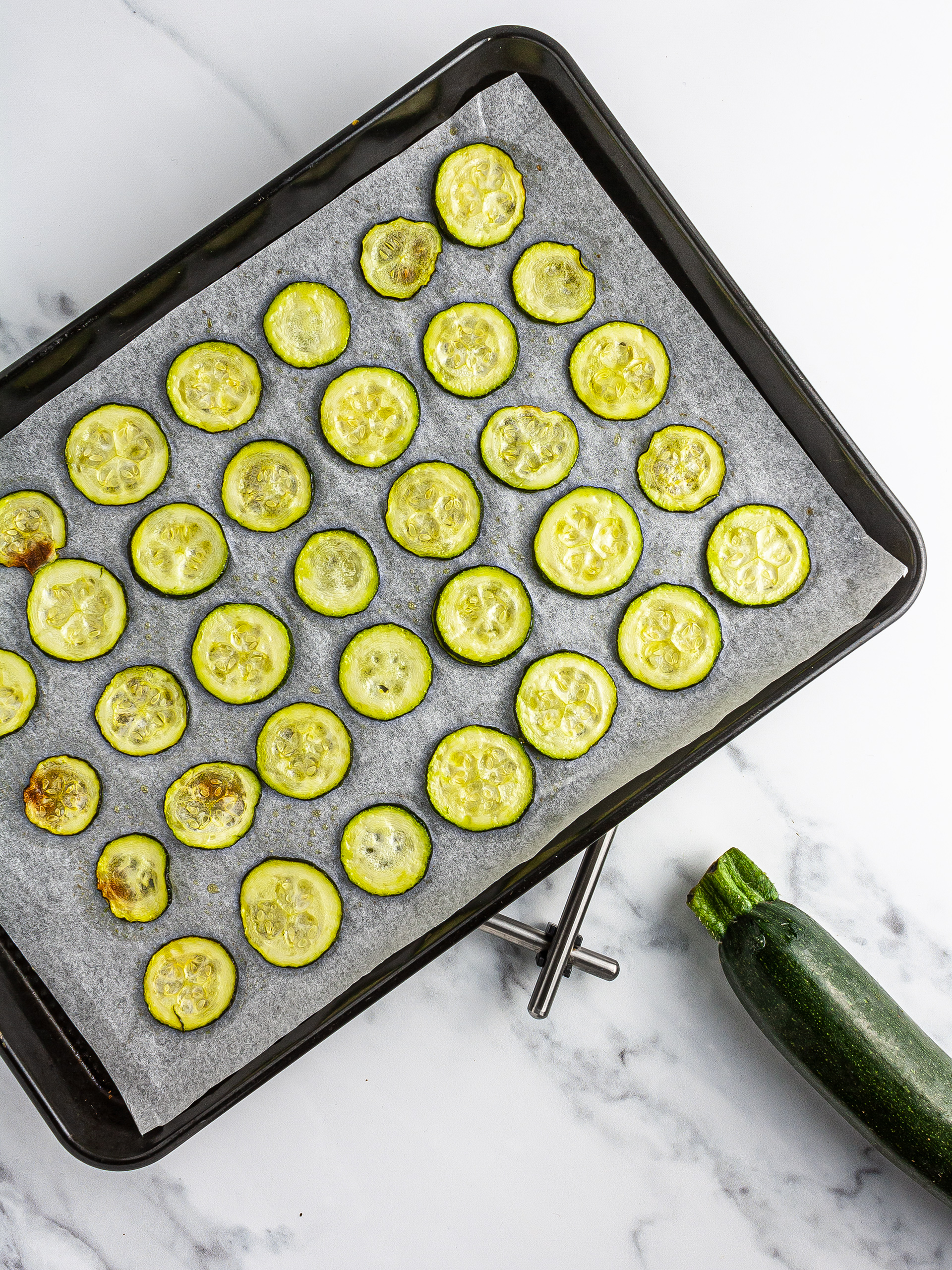 1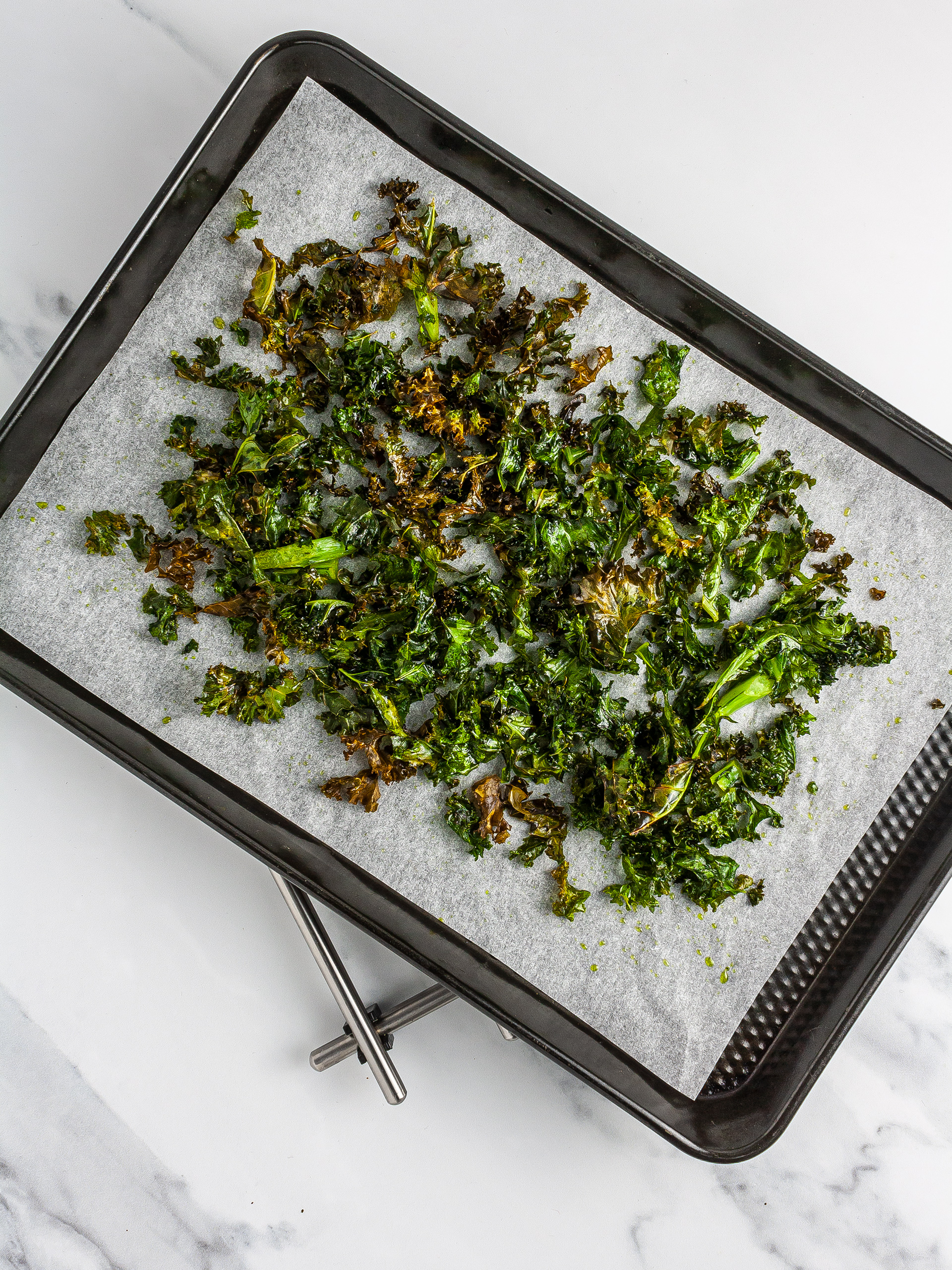 2
Step 2
In the meantime, crack the eggs in a bowl and add chives, parsley, nutmeg, chillies, and garlic powder. Whisk well until the spices are well incorporated.
Heat the remaining 1/3 of oil in a non-stick pan and pour the beaten eggs.
Cook over medium heat until the eggs are cooked through, and you can easily lift the edges of the omelette with a spatula.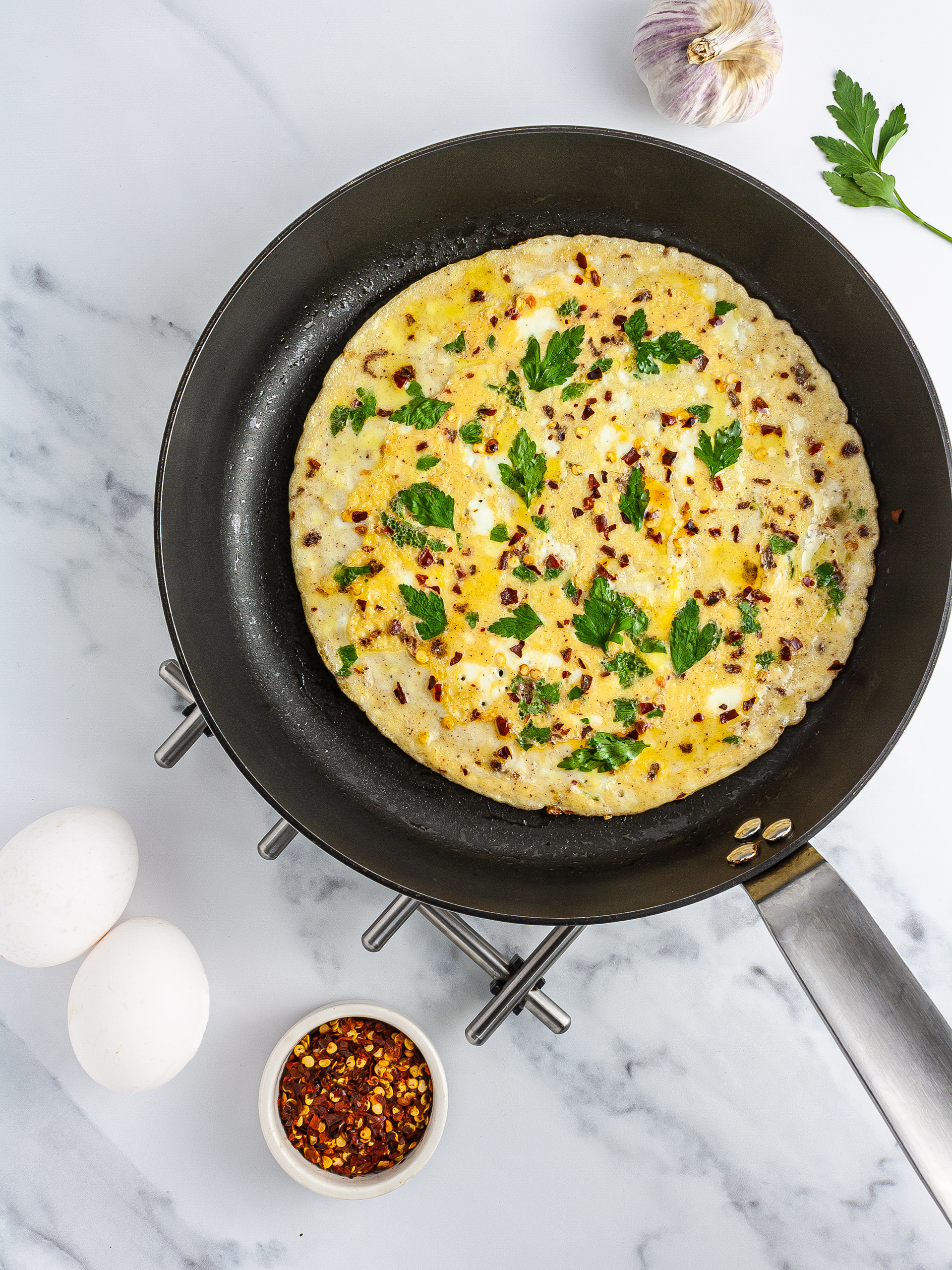 Step 3
Transfer onto a serving plate and layer roasted zucchini chips and crispy kale over one half of the omelette.
Crumble the low-fat feta over the vegetables saving some for the top.
Fold the omelette over the vegetables and sprinkle the remaining feta crumbles and garnish with fresh parsley.
Serve with harissa sauce on the side to spread it over the frittata or just for dipping in.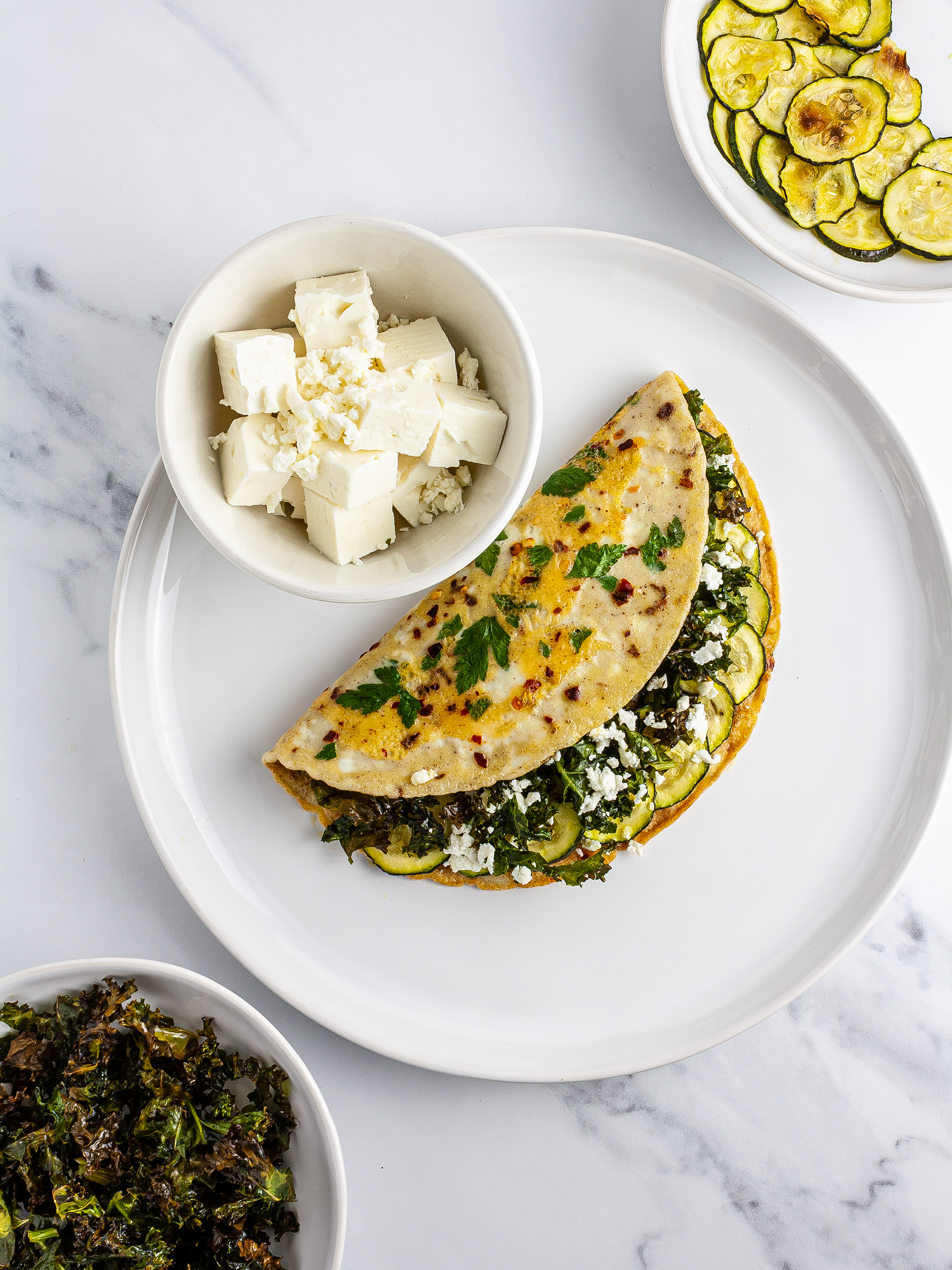 Tips
Add nutritional yeast to the beaten eggs before cooking the omelette for a boost of B vitamins.

Instead of using regular salt, try pink Himalayan salt, which is richer in minerals and gives more flavour to your dish.

You can replace the zucchini with aubergines or mushrooms.

You can store it in an airtight container for up to 4 days.
Watch on Youtube