If you are following a weight loss plan, or want to know how to prepare a healthy breakfast, keep reading this oatmeal bowl recipe!
We prepared our low-calorie overnight oats with yogurt, fruit, and low-fat, high-protein Greek yogurt. We then mixed in some oats, dates, and superfood acai berry powder. Finally, we topped the bowl with fresh seasonal fruit and bee pollen. Sounds delicious? Well, it is.
And there's more!
A healthy breakfast is made by a balanced combination of carbs, fats, and proteins to support you throughout the day. Our acai breakfast bowl is a nutritious morning meal thanks to:
Greek Style Yogurt, which provides high biological value (HBV) proteins, calcium, and probiotic - gut-friendly bacteria.

Oat, the perfect food for weight loss as it is high in fibres and proteins and helps to control blood sugar levels.

Acai Berries, rich in powerful antioxidants and healthy fats.

Seasonal Fruit like kiwi, with lots of vitamin C.
If you often feel like you don't have time in the morning for a wholesome breakfast, then you are in the right place. Our recipe is quick and easy: all you have to do is pour boiling water over the oats, stir, and add the other ingredients. You can even prepare this acai berry bowl the day before and store it overnight in the fridge.
Ingredients
Bowl
Oat

120 g

Water

400 mL

Dates

40 g

Vanilla Extract

1 tsp

Greek Yogurt

400 g

Acai Berry Powder

1 tbsp

Toppings
Kiwi Fruit

1

Bananas

1

Apple

1

Bee Pollen

1 tbsp
Step 1
In a mixing bowl, combine the oat flakes with freshly boiled water and stir well.
Leave the oatmeal to thicken and soften for 5minutes, and if the mixture becomes too firm, add a bit of water.
Then, add chopped dates and vanilla extract (1).
Spoon in 200 g of Greek yogurt and mix well to incorporate the ingredients (2).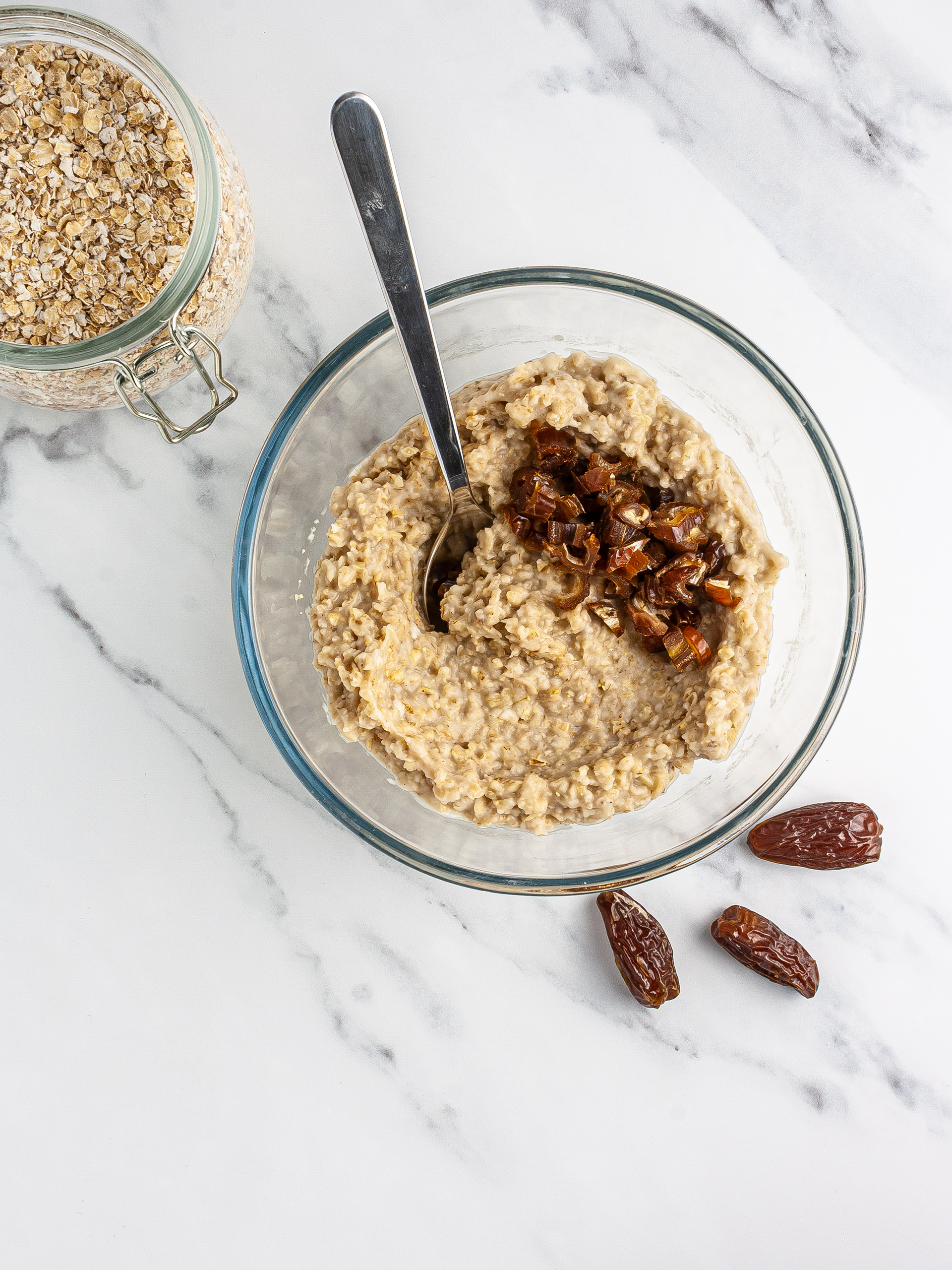 1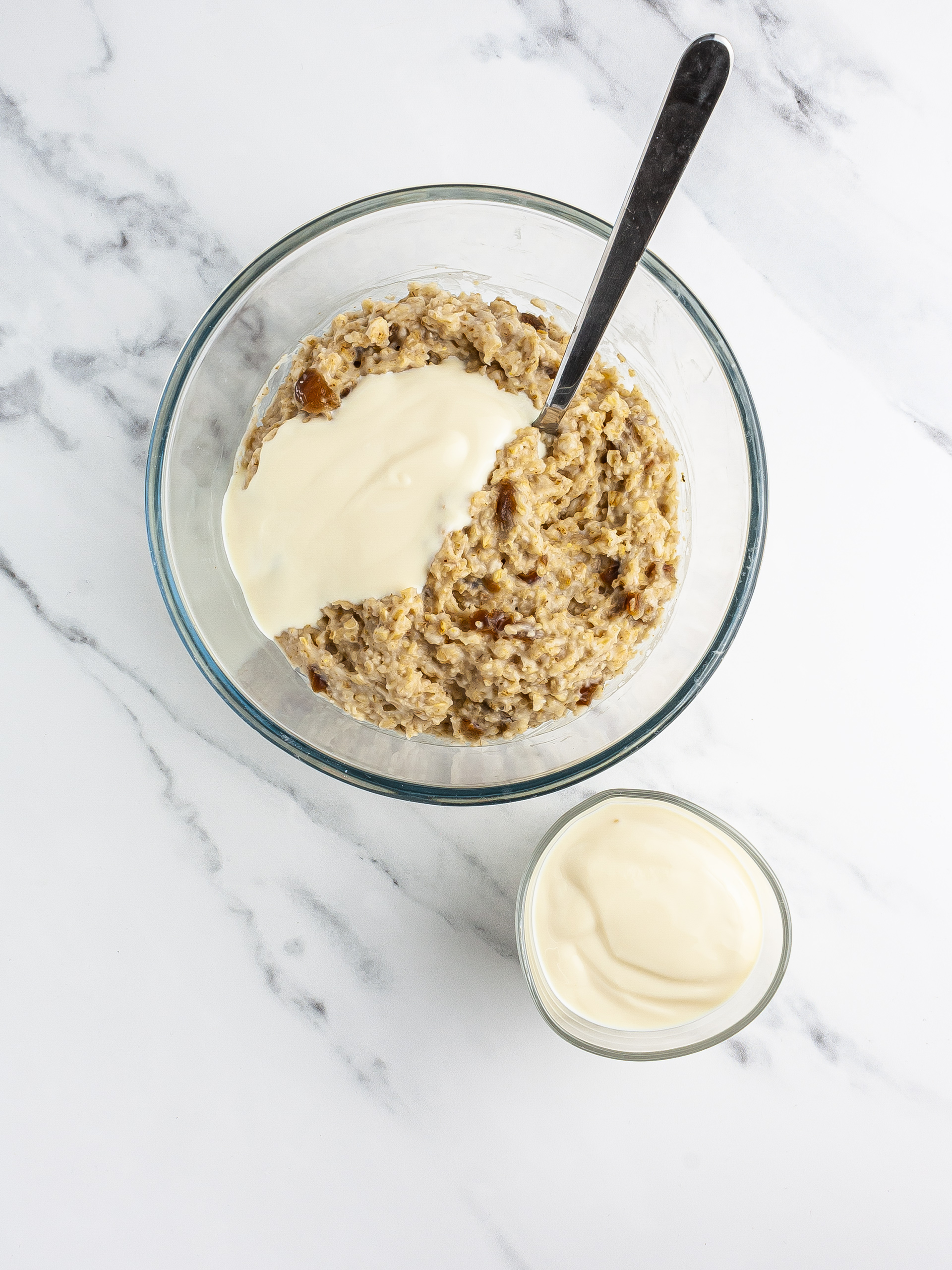 2
Step 2
In a separate mixing bowl, combine the acai berry powder with the remaining ​200 g of yogurt (1).
Now, divide the prepared oatmeal among serving bowls or glasses filing them to halfway. (2).
Then, top the oats with the acai yogurt to form a second layer.
You can do two layers or three layers of alternating oatmeal and acai yogurt, the choice is yours, so have fun with it.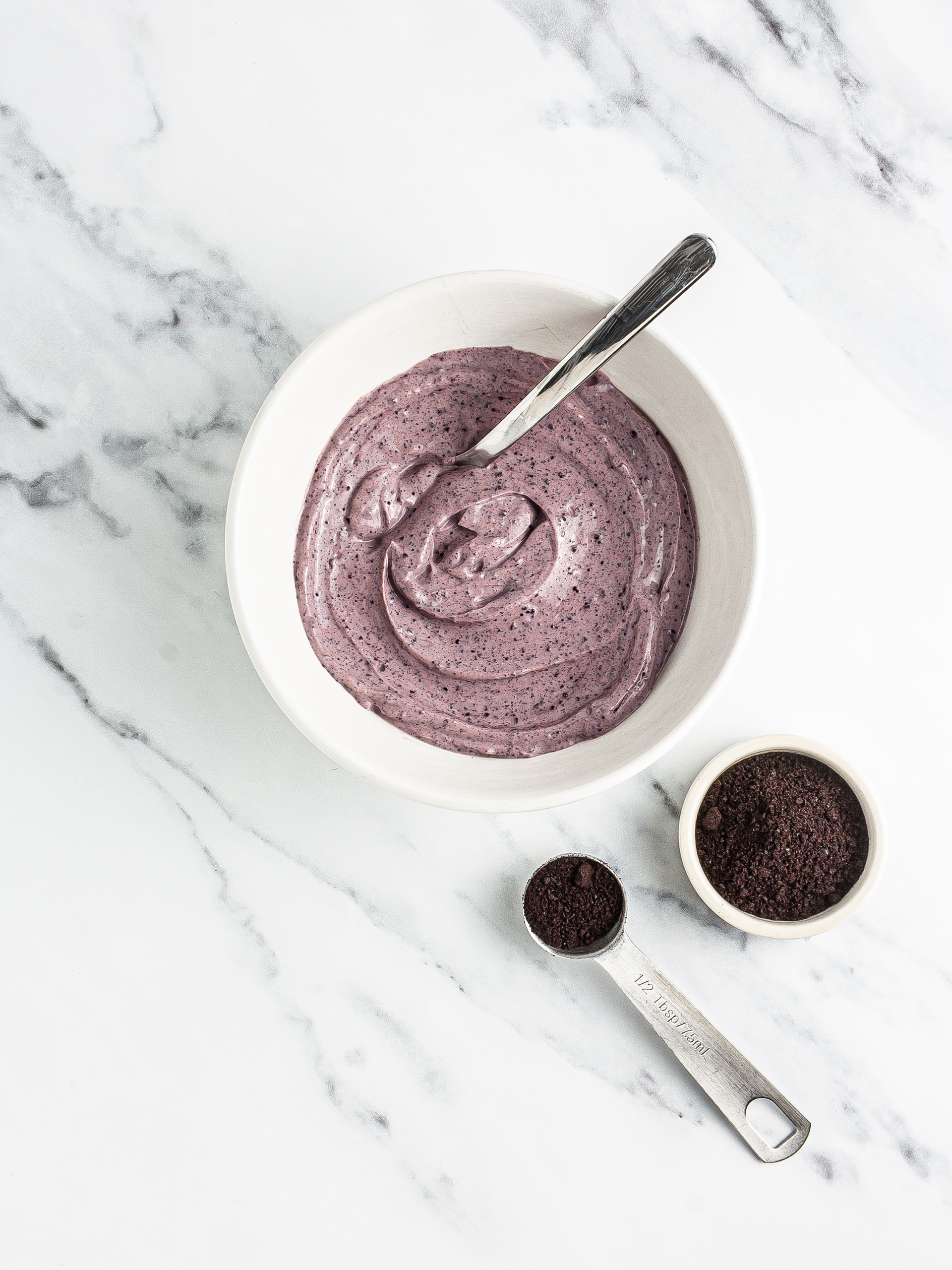 1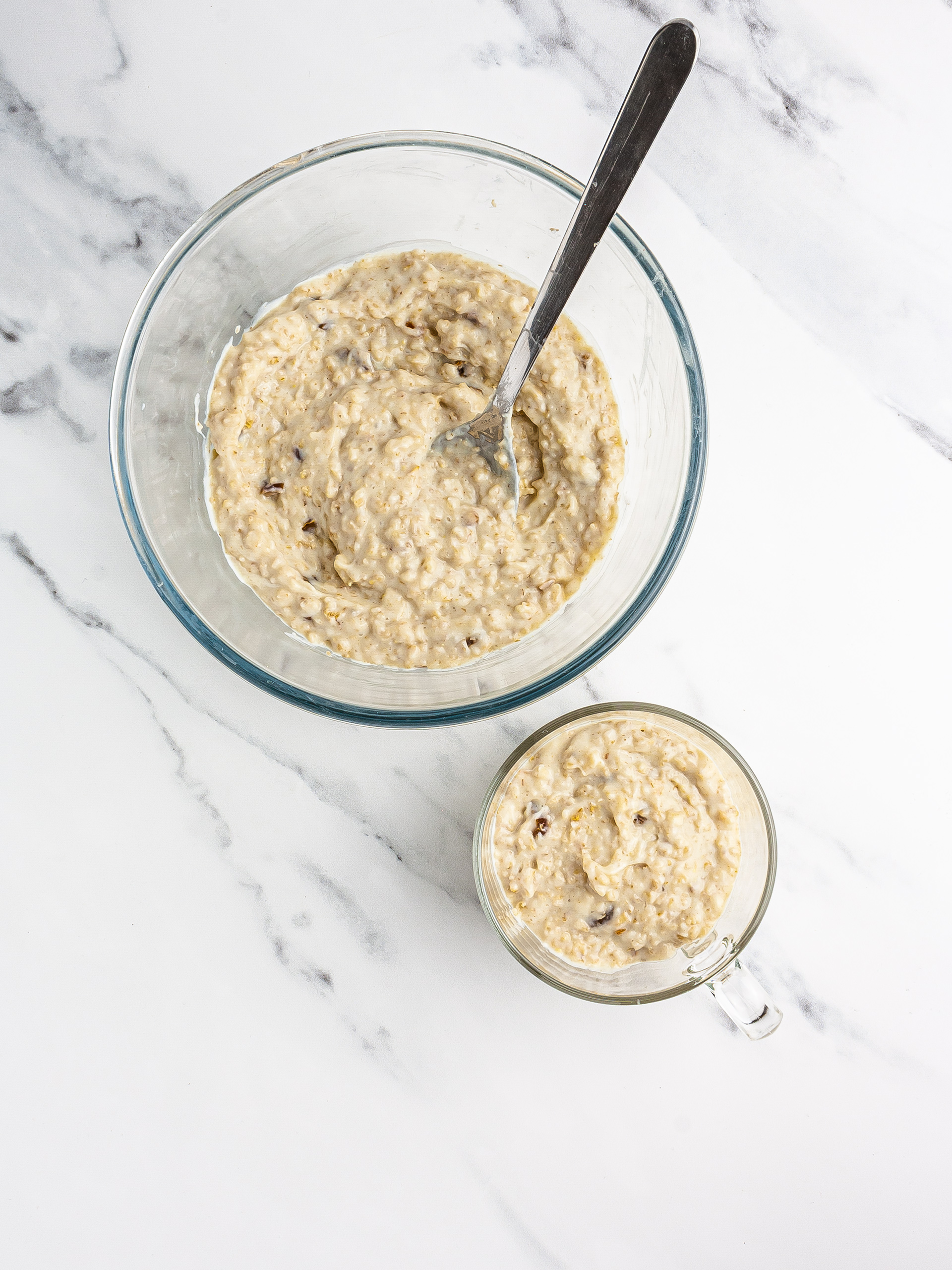 2
Step 3
Finally, top with sliced kiwi, banana, and apple and sprinkle with nutritious bee pollen.
You can enjoy this healthy breakfast bowl right away or store it in the fridge overnight for the next day.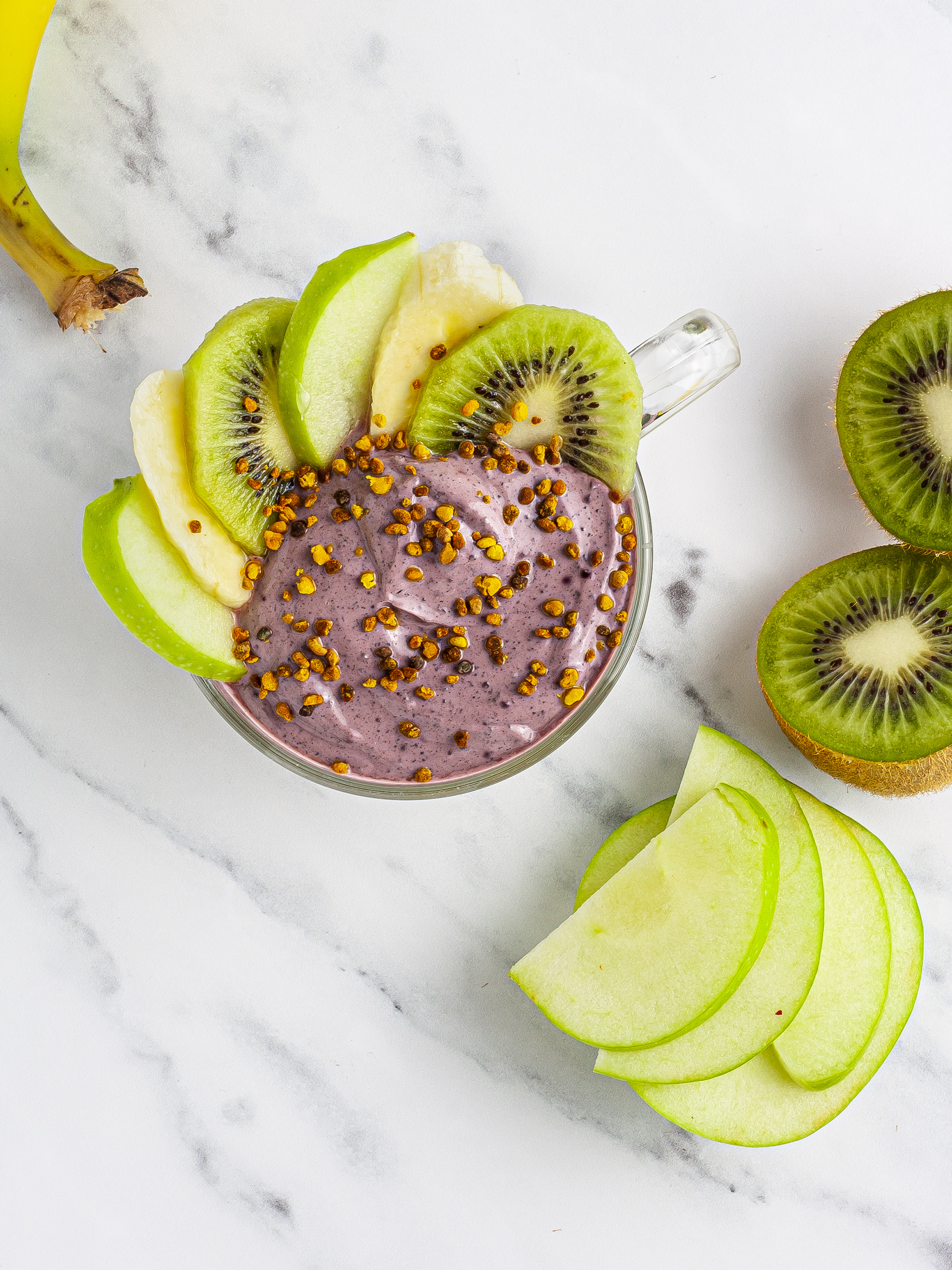 Tips
You can make this recipe dairy-free and vegan by using dairy alternatives like soy or coconut yogurt.

To prevent the fruit slices from browning, dip them in lemon juice before arranging them over the bowl.

Store this oat yogurt bowl in the fridge for up to 4 days.
Watch on Youtube