If you're looking for a delicious, satisfying dessert that won't derail your diet, our silken tofu chocolate mousse is a must-try. With our super-healthy, 3-ingredient recipe, you can indulge in a chocolatey treat without the guilt.
Classic French mousse is a decadent dessert prepared with whipped cream, eggs, melted chocolate, and white sugar. Although delicious, it's not suitable for those with egg or milk allergy, following a vegan diet, or on a weight-loss plan.
Worry not! Here at Foodaciously, we strive to give you truly healthy recipes for everyone to enjoy. So, we made this chocolate mousse vegan, sugar-free, and low-fat. We swapped cream and eggs with silken tofu, chocolate with cocoa powder, and sugar with dates. That's it, simple and delicious!
Silken tofu has higher water content and fewer fats than classic tofu. Also, it's easier to blend into a smooth cream, making the perfect dairy-free alternative to cream. Using cocoa instead of melted chocolate means you'll have even fewer fats and calories — and still all the delicious chocolatey flavour.
Finally, we swapped refined sugar with dates, softened in hot water and blended with the other ingredients. Dates have 30% fewer sugars than table sugar and precious fibres that slow down the stream of energy from digested sugars.
The result is an incredibly smooth, shiny, and naturally sweet mousse with only 134 calories per serving, 7% RDI of fats, and 10% RDI of sugars. Compared to a classic French mousse, this means half the calories, five times fewer saturated fats and three times fewer sugars.
Ingredients
| | |
| --- | --- |
| Pitted Dates | 60 g |
| Silken Tofu | 350 g |
| Cocoa | 40 g |
| Almond Extract (or Vanilla) | 1 tsp |
Step 1
Soak the dates in a bowl with hot water for 10 minutes and then drain them.
Meanwhile, rinse well the silken tofu under cold water.
Then, add the dates, tofu, cocoa, and almond essence to a food processor.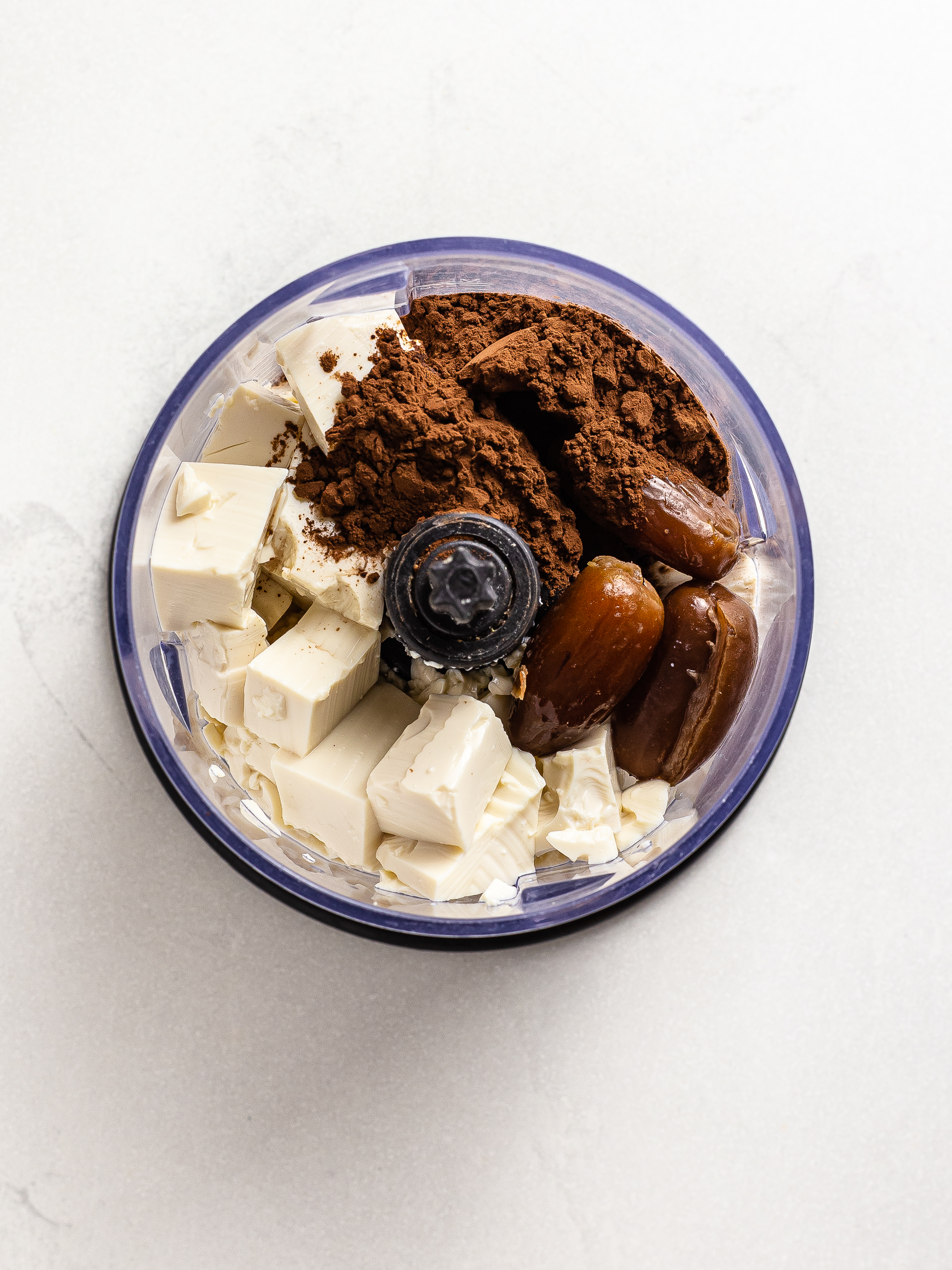 Step 2
Blitz the ingredients until you have a smooth and creamy chocolate mousse, scraping the sides of the blender bowl in between pulses.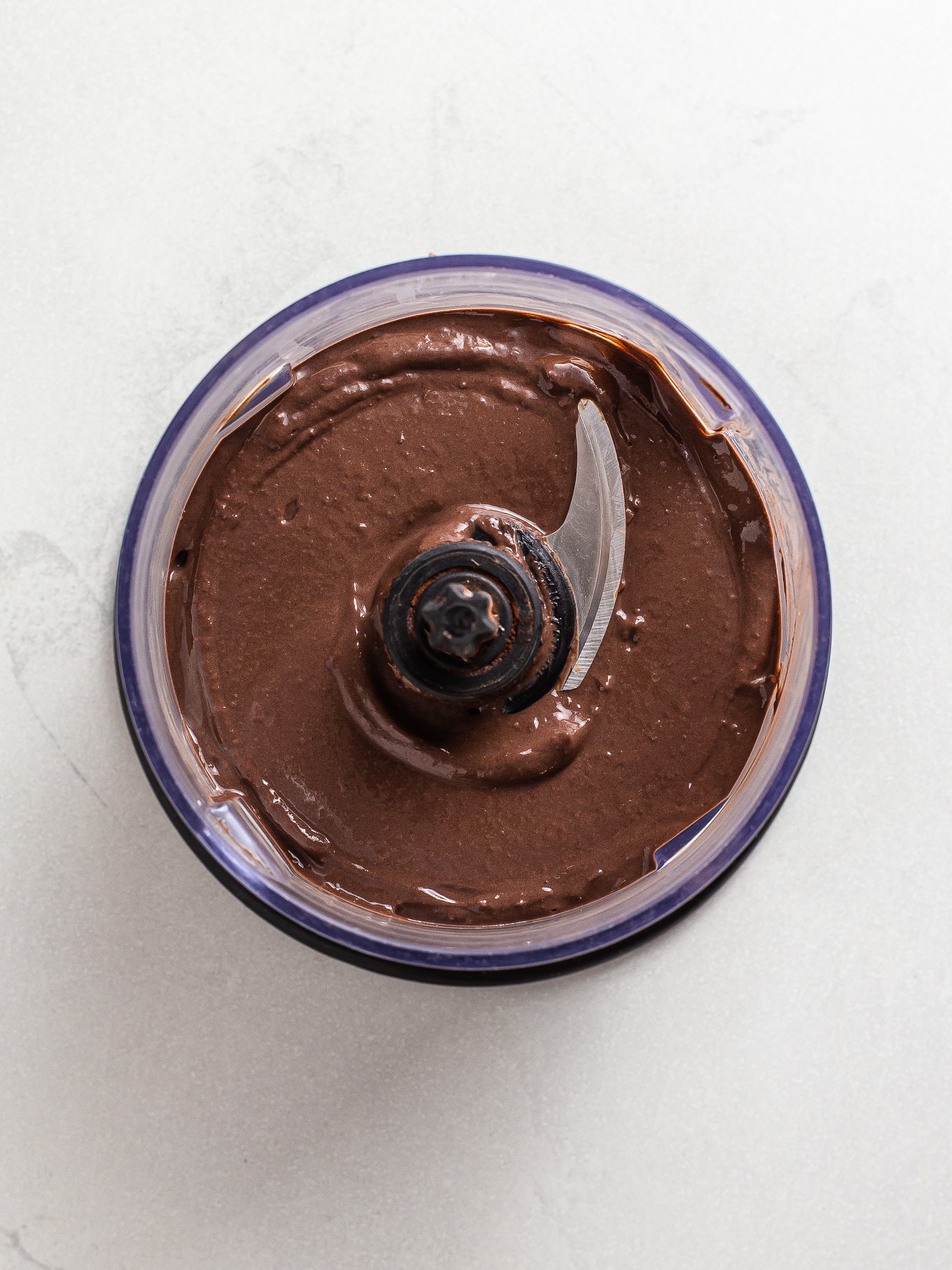 Step 3
Refrigerate the mousse for at least 10 minutes and then divide it among serving cups.
You can top the mousse with frozen berries, coconut shavings, or toasted almonds.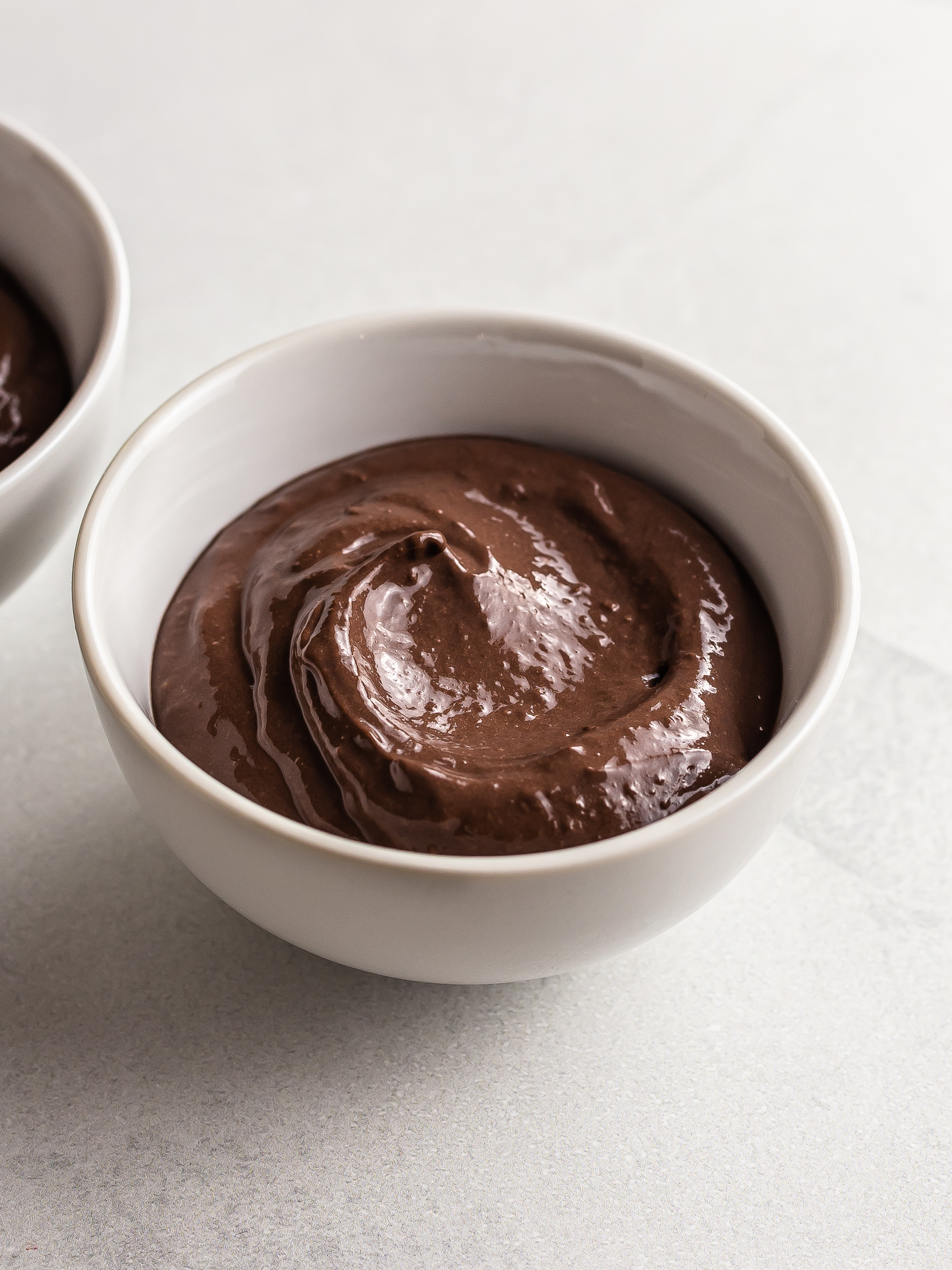 Tips
Instead of almond extract, you can use vanilla or orange essence.