What if you could lock the wonderful nutty flavour of sesame paste into a cute bite-sized sweet? Well, these halva candies are an explosion of tahini! And with our sugar-free recipe, everyone can indulge in this fudgy treat no matter their diet.
Halva, also known as halvah, is a world-famous confection originating from the Middle East. The traditional recipe consists of sesame seed butter mixed with sugar syrup, then packed into a dense cake and left to cool down until hardened.
Although delicious, this tahini candy is quite high in sugars and thus unsuitable for those with diabetes or on a keto diet. Worry not! We made our recipe low-carb and sugar-free, swapping white sugar with natural sweetener erythritol.
Erythritol is a wonderful sugar replacement that adds sweetness to bakes and treats without loading them up with calories. It tastes almost as sweet as sugar, but it provides zero calories and carbs as our body can't digest it. This means it won't affect your blood sugar levels or carb count.
We enriched the halva batter with the delicate flavours of rosewater and cinnamon, often used in middle eastern sweets like baklava. Finally, we sliced the halva slab into single-serving bites, perfect with a hot cup of coffee or mint tea — we also love them as a pick-me-up energy treat!
These sesame candies have a slightly crumbly texture and a lovely combo of sweet and nutty notes. Each fudgy cube comes with just 90 calories and, of course, zero sugars. You'll need less than 20 minutes to make the halva batter, then relax, and let your fridge take care of the rest!
Ingredients
Halva
Tahini

220 g

Erythritol

180 g

Water

60 mL

Optionals
Rose Water

1 tsp

Ground Cinnamon

1/2 tsp
Step 1
Grab a small baking dish, tin, or tray at least 5 cm (2 in) deep — ours is 16 cm x 10 cm (6 in x 4 in).
Lightly wet or grease it, and then line it with parchment paper pressing down to secure it.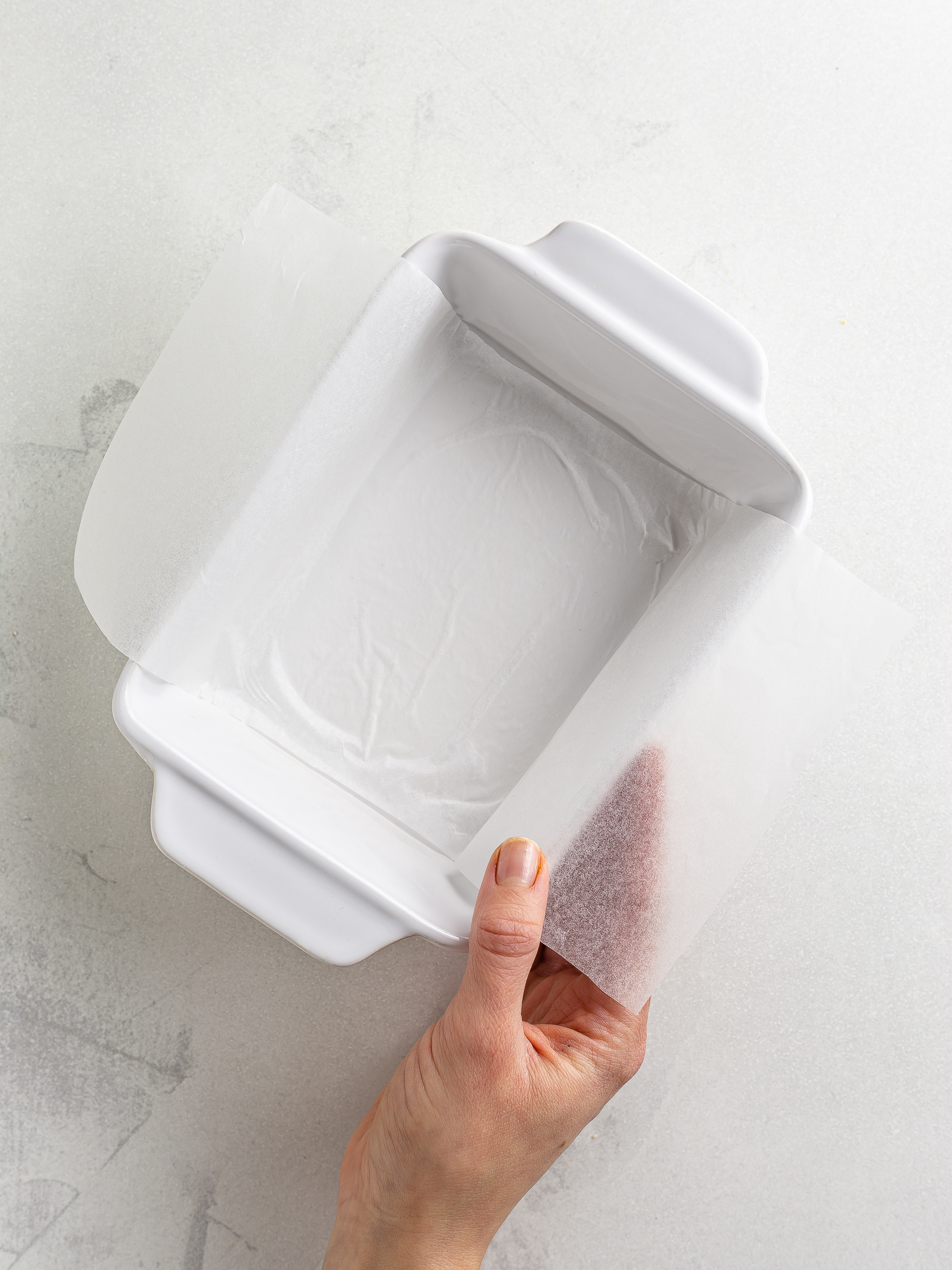 Step 2
Pour the tahini into a heat-proof bowl, and tip in the rose water and cinnamon if using them.
Set the bowl on a pot of water, making sure the bottom is submerged in the water.
Bring the water to a gentle simmer and warm up the tahini over low heat for 5-8 minutes, stirring it occasionally. It should look melted and silky.
If you have it, use a kitchen thermometer to check the mixture doesn't go past 50 °C (120 °F).
Alternatively, you can warm up the tahini in the microwave.
Step 3
Meanwhile, let's prepare the sugar-free syrup.
Grab another pot, add in the erythritol and the given water (1).
Heat the mixture over low heat while stirring until the erythritol is dissolved and you have a clear syrup.
Once you see tiny bubbles appearing, lower the heat and simmer for 5 minutes. You can use the thermometer to check the syrup reaches 120 °C (250 °F).
Stir the syrup regularly to prevent the crystals from depositing at the bottom of the pot (2).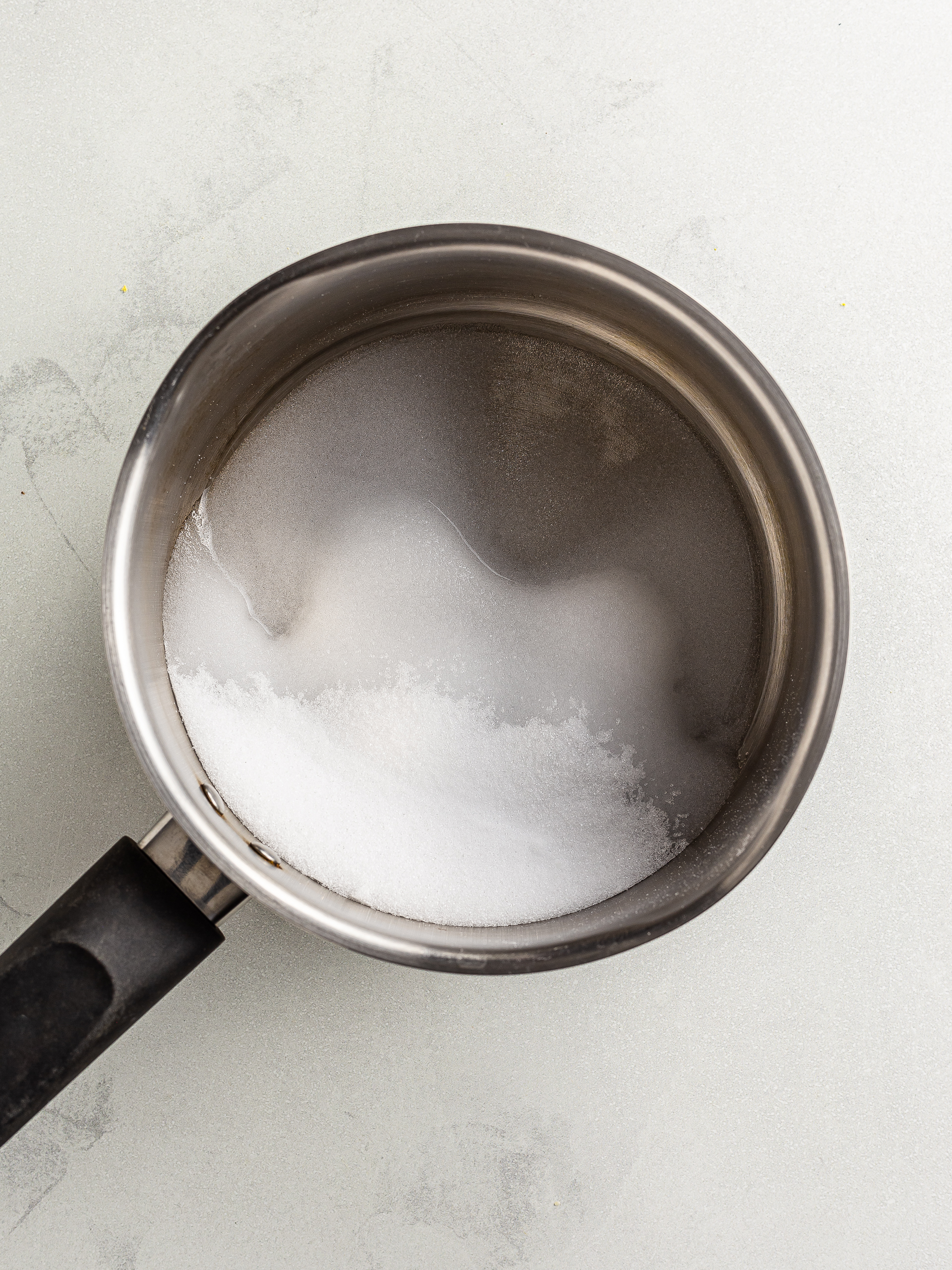 1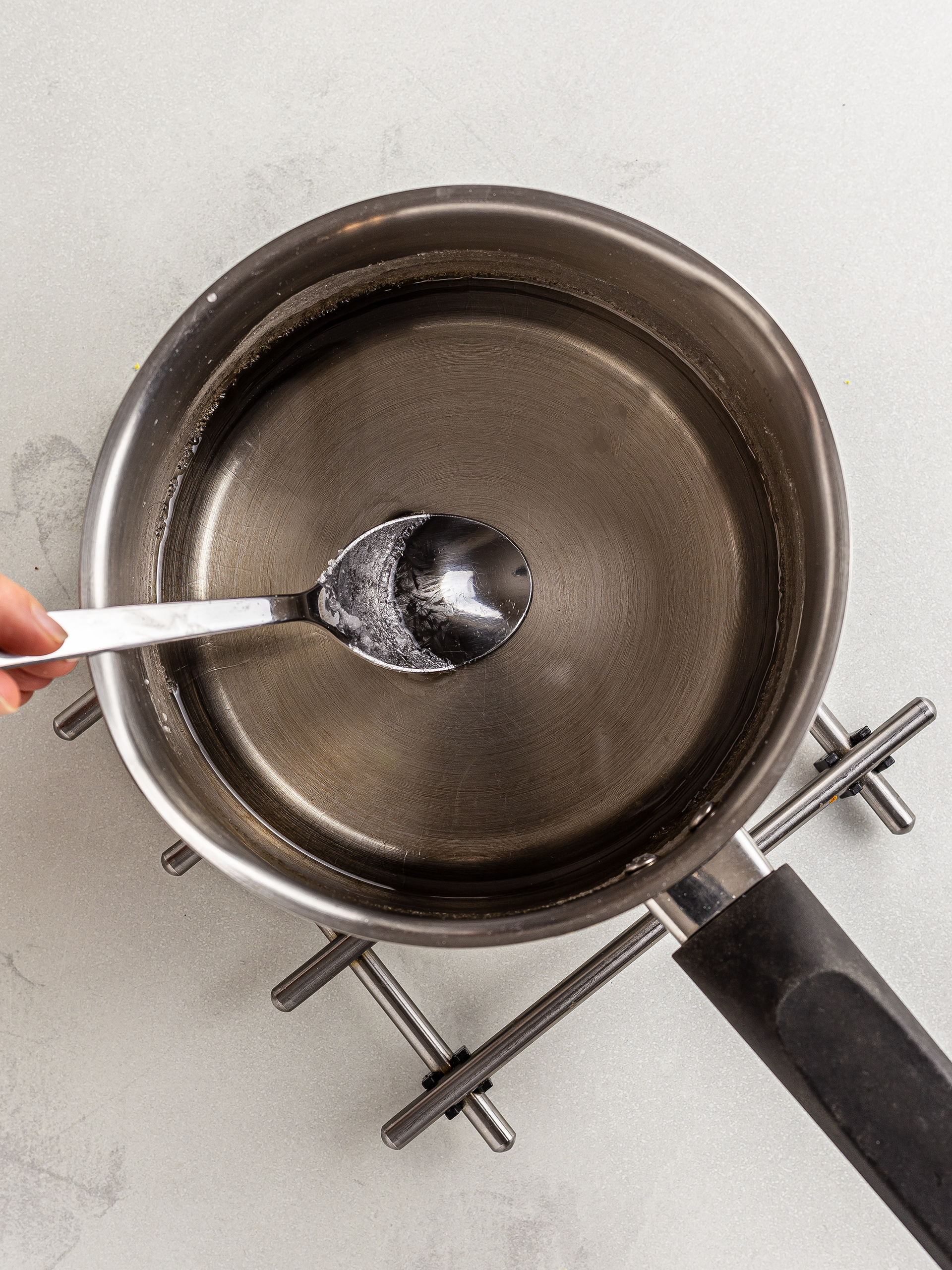 2
Step 4
Remove the bowl with the tahini from the double boiler.
Now, slowly pour in the erythritol syrup scraping the pot with a spatula to collect all of it.
Stir well to incorporate the ingredients.
You'll notice that as soon as you stop stirring the halva batter, the surface turns hard and cracky (1).
Keep mixing for 3 minutes or until the tahini feels denser and forms folds when stirred (2).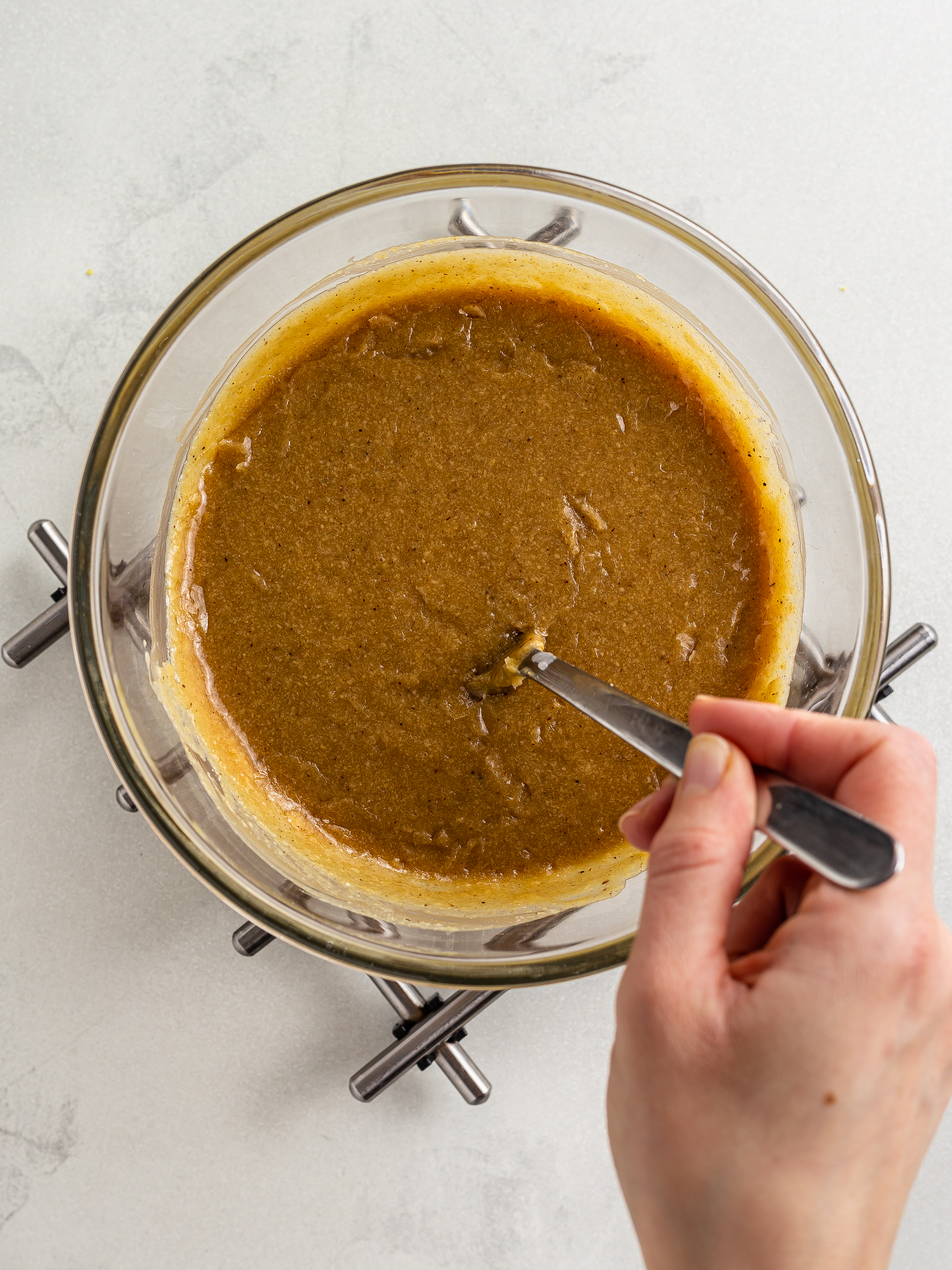 1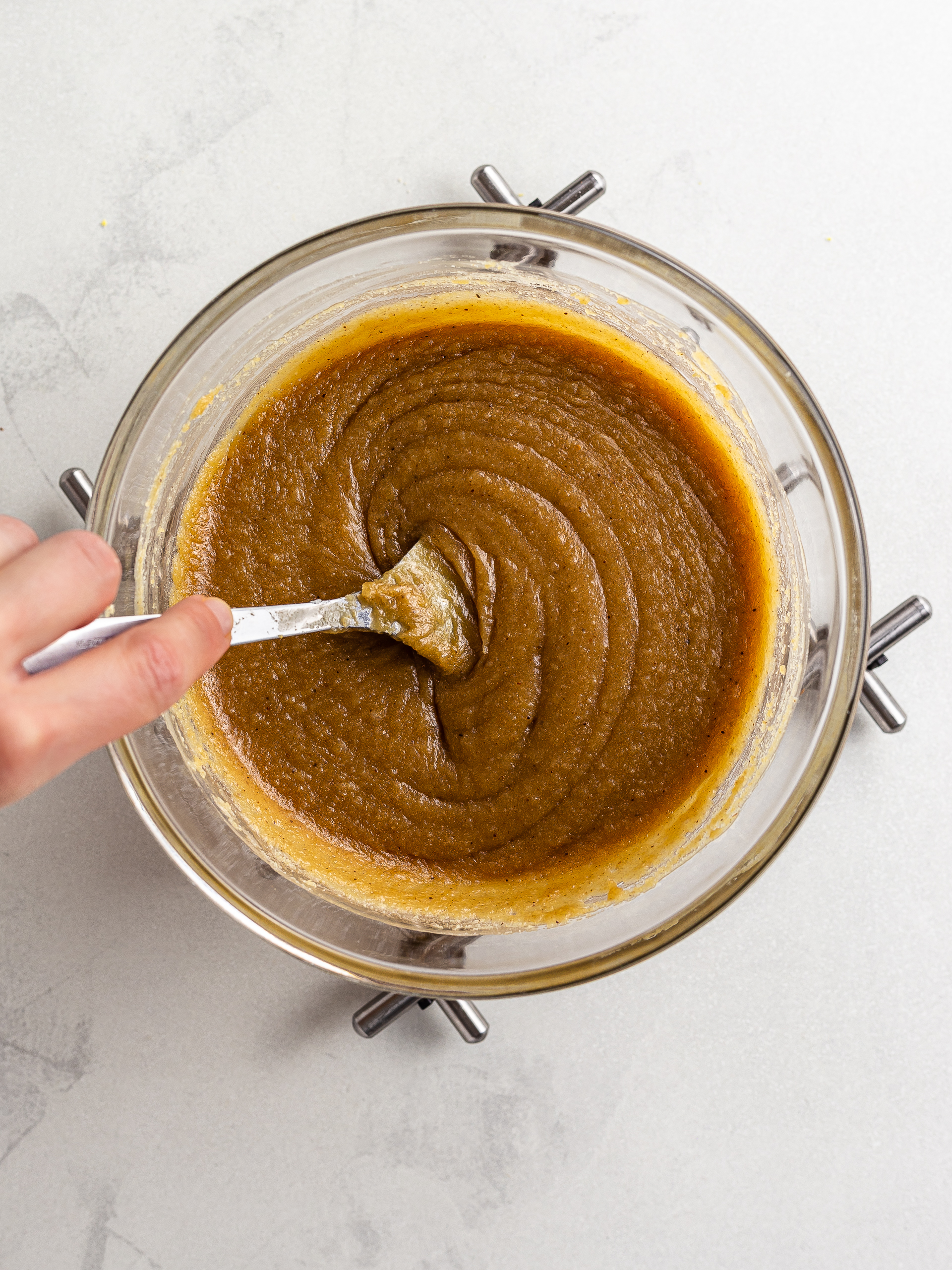 2
Step 5
At this point, quickly pour the halva mixture into the prepared tin.
Level it with a spatula and gently press down to remove any air bubbles.
Transfer the container to the fridge and let it cool down for at least 1 hour.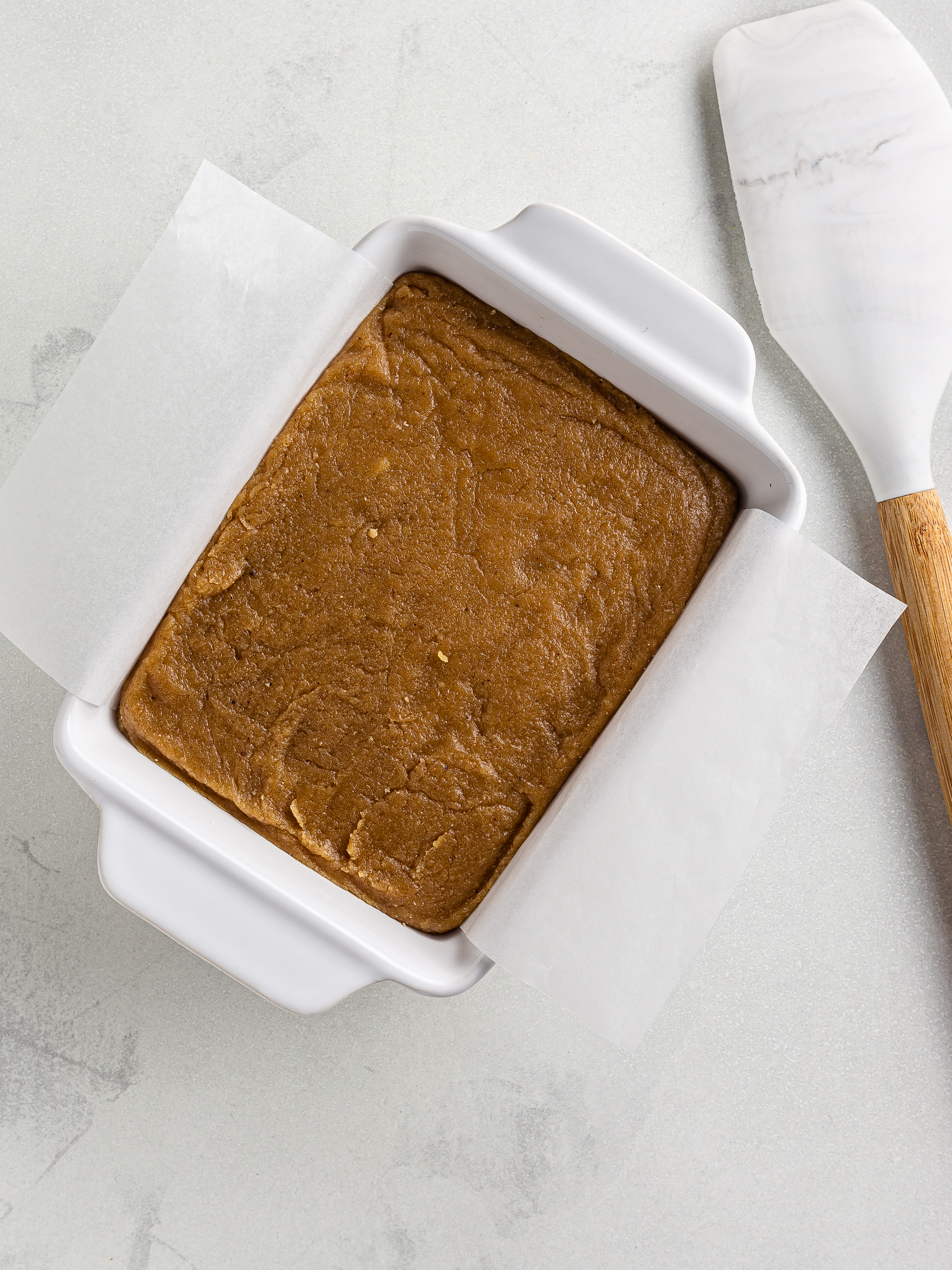 Step 6
The halva will harden as it cools down in the fridge.
You'll know it's ready when you can easily slice it with a knife without smashing it or leaving residues onto the blade (1).
Finally, slice the halva into bite-sized cubes and enjoy them as a sweet treat with tea or coffee (2).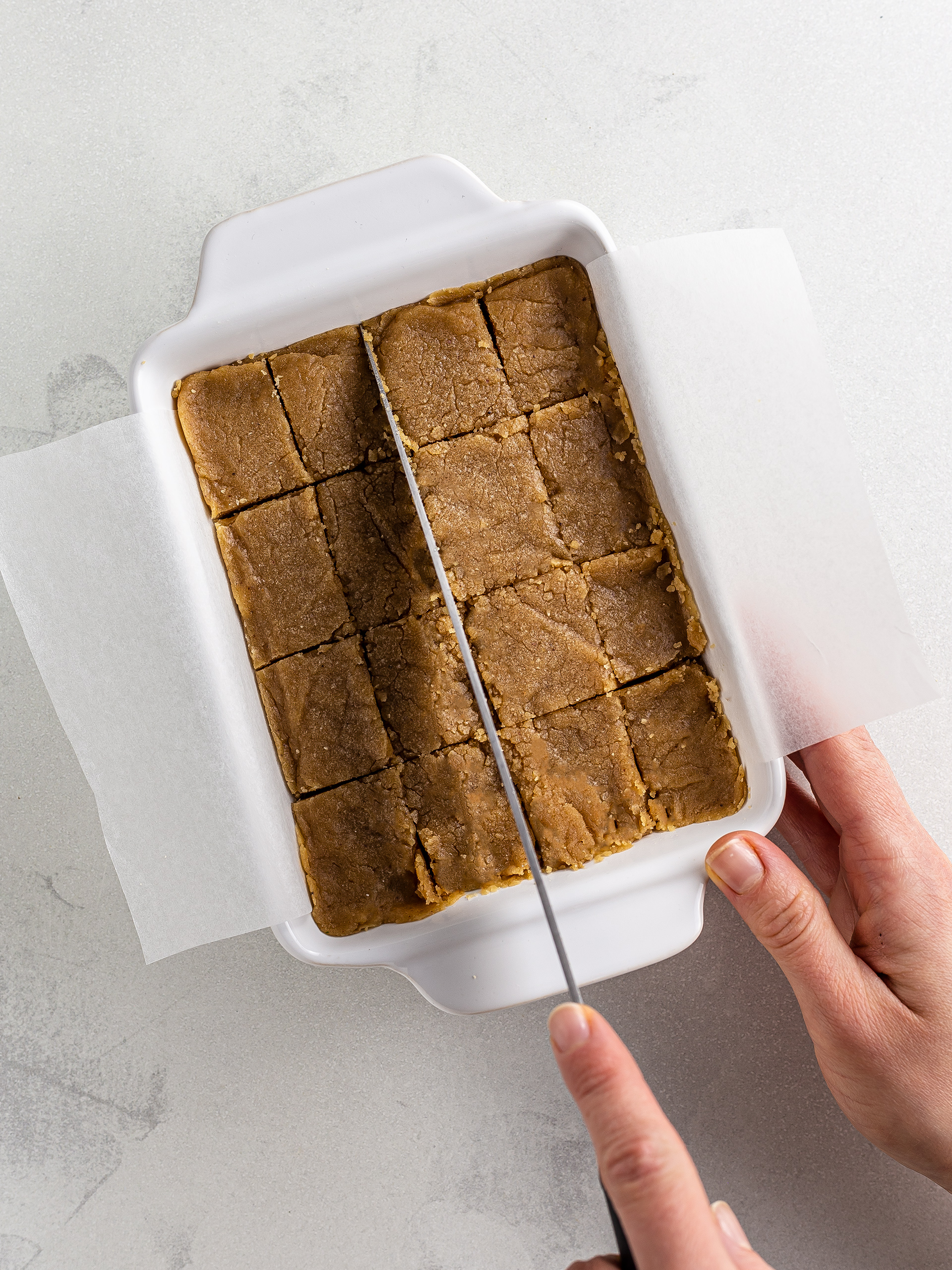 1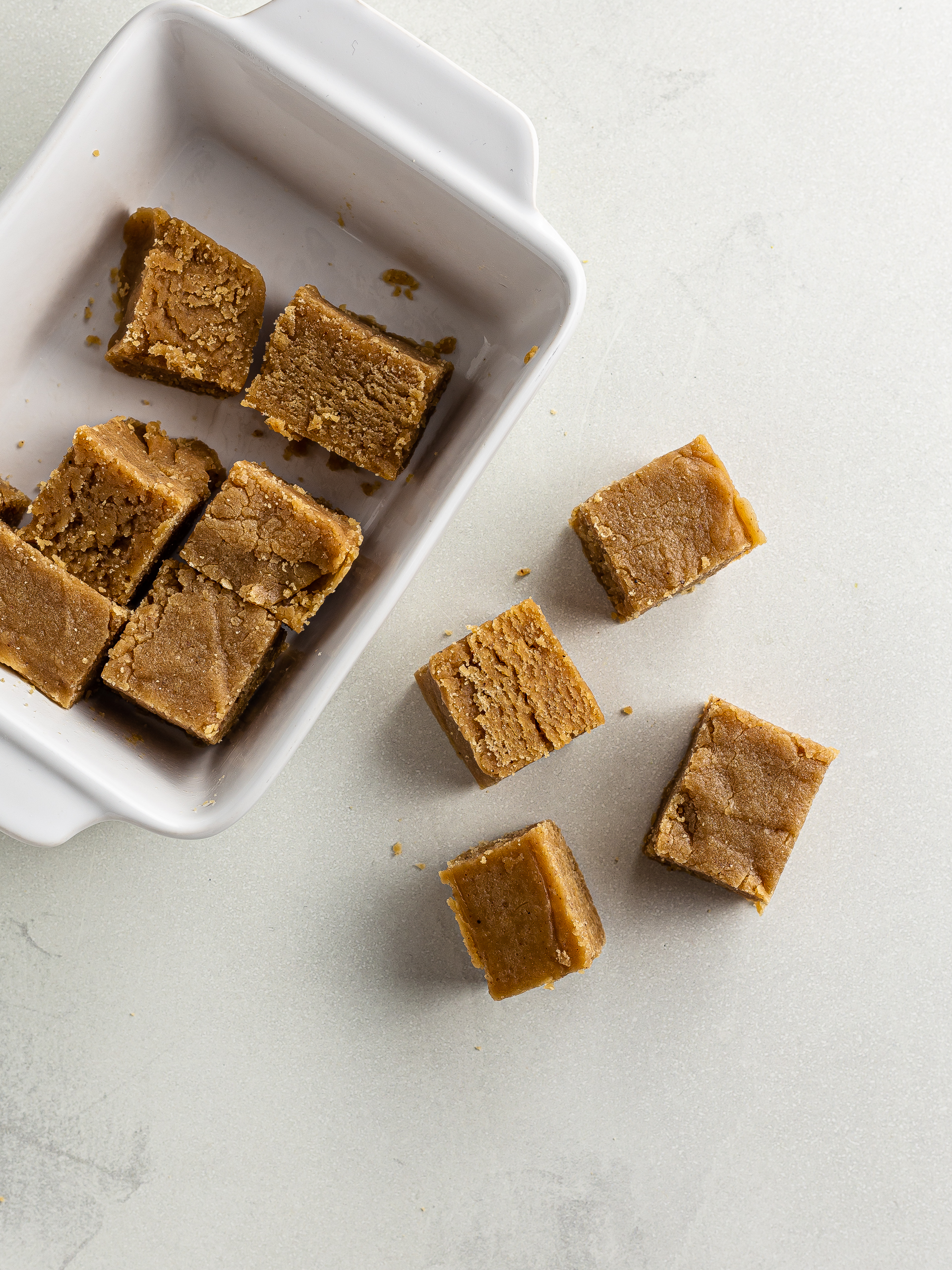 2
Tips
For a decadent finish, drizzle the halva with melted dark chocolate.

You can replace rose water with orange extract or almond essence.

Store the halva in the fridge in an air-tight container for up to a month.