Perfect for a sweet breakfast or tea-time treat, these lemon chia seed muffins are so spongy, moist, and incredibly good. We made them vegan, gluten-free, and sugar-free for everyone to enjoy without compromise.
Baking muffins is surprisingly easy, and with just a few tweaks, you can turn the classic recipe into a much healthier treat suitable for any diet. This recipe uses a mix of almond flour and rice flour as a substitute for plain wheat flour, perfect for those with gluten-sensitivity or celiacs.
While classic muffins include butter and eggs, we made ours with vegetable oil and mashed bananas instead. Ripe bananas also add natural sweetness to the muffin batter without the need for added refined sugars.
If you're a lemon-lover, like Marta, you'll immediately fall for their wonderful floral and lemony taste. How did we do it? With the perfect combo of lemon extract and freshly zested lemon. Grate only the yellow peel of the fruit leaving behind the bitter white pith underneath — you'll have all the zesty flavour with none of the bitterness.
We often use chia seeds in our vegan bakes as an egg replacement. When soaked in water, these tiny seeds form a gel-like mixture that binds the ingredients as eggs would do. In this recipe, however, we decided to add the chia seeds to the batter just before filling the muffin cases. This way, they will retain more of their crunchy texture, and they will feel just like poppy seeds.
Compared to the classic ones, our healthy lemon muffins have four times more fibres, ten times fewer sugars, and five times fewer saturated fats. So, put your kitchen apron on and get ready to bake a big batch of these delightful treats for the whole week!
Ingredients
| | |
| --- | --- |
| Rice Flour | 140 g |
| Almond Flour | 100 g |
| Baking Powder | 2 tsp |
| Ripe Bananas (peeled) | 150 g |
| Vegetable Oil (canola, olive or coconut) | 45 mL |
| Lemon Essence | 2 tsp |
| Lemon | 1 |
| Coconut Milk Drink | 110 mL |
| Chia Seeds | 11/2 tbsp |
Step 1
Add rice flour, almond flour, baking powder, and a pinch of salt to a mixing bowl.
Then, stir well to ensure the baking powder is evenly distributed.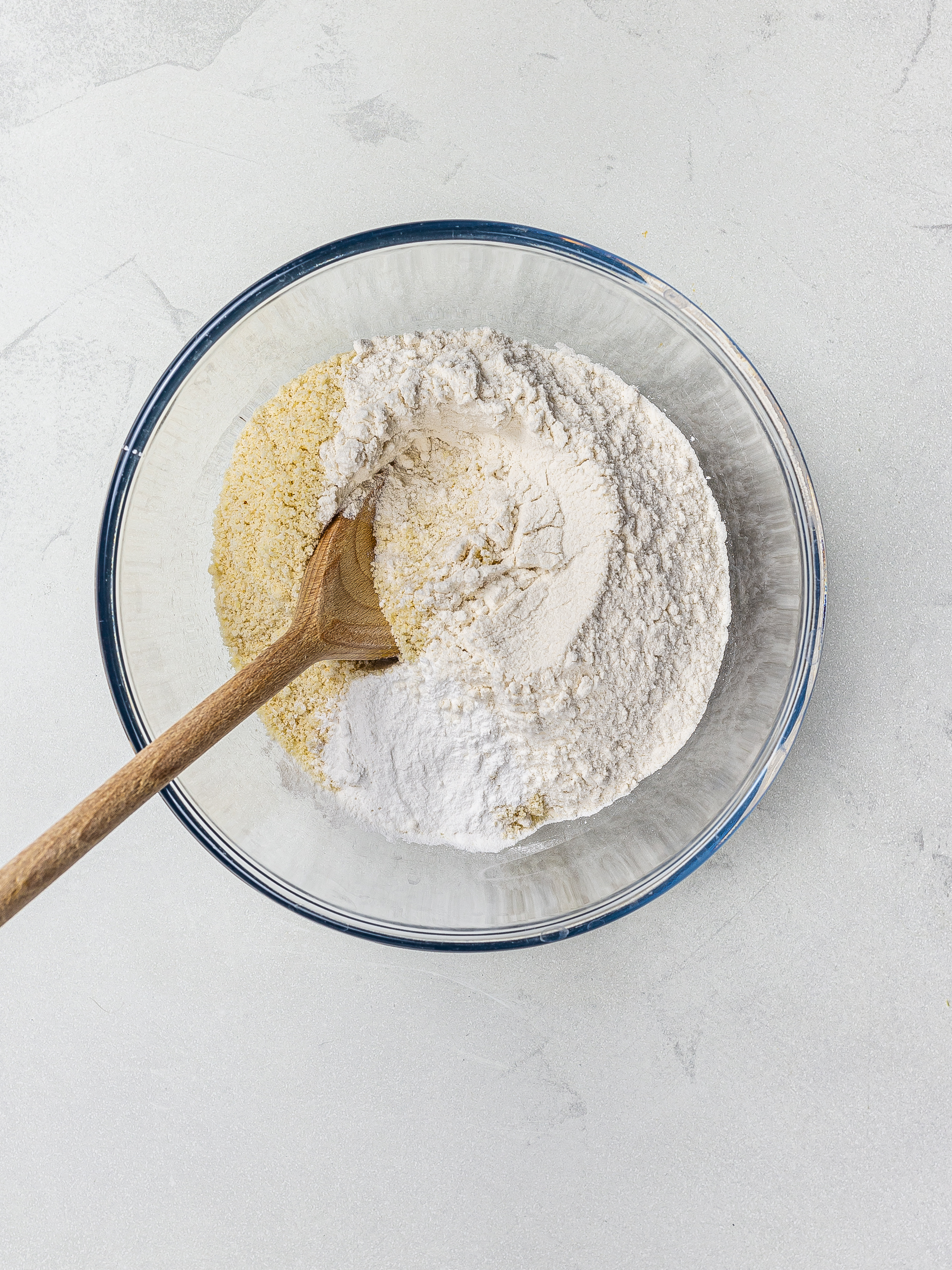 Step 2
Blitz ripe bananas in a food processor or mash them with a fork. Then, zest the lemon without grating the bitter white pith that's under the peel.
Now, add the banana mash to the flour mix, followed by the oil, lemon essence, lemon zest, and coconut milk drink.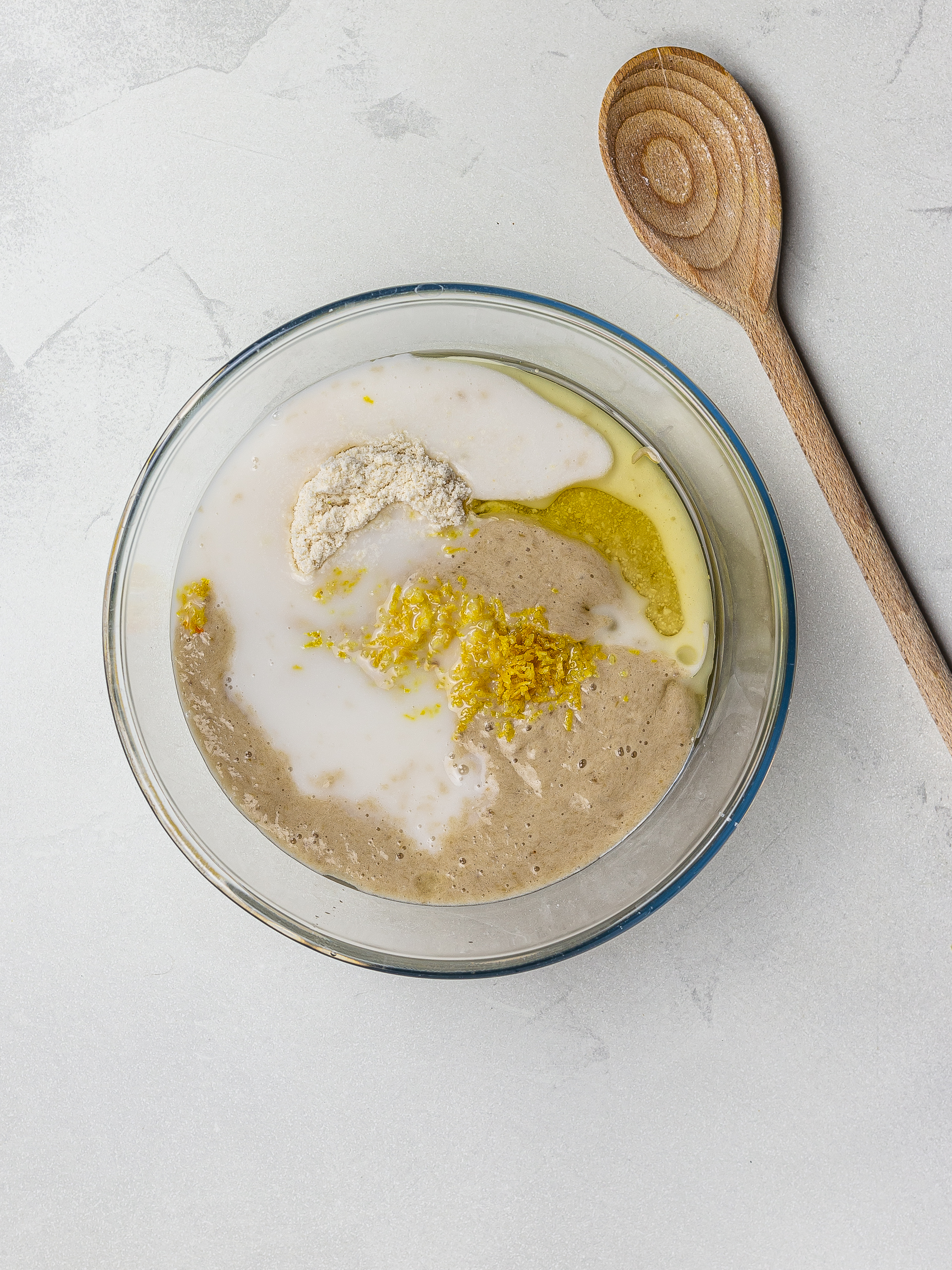 Step 3
Work the ingredients with a spoon or an electric mixer until you have a smooth batter.
Then, incorporate the chia seeds.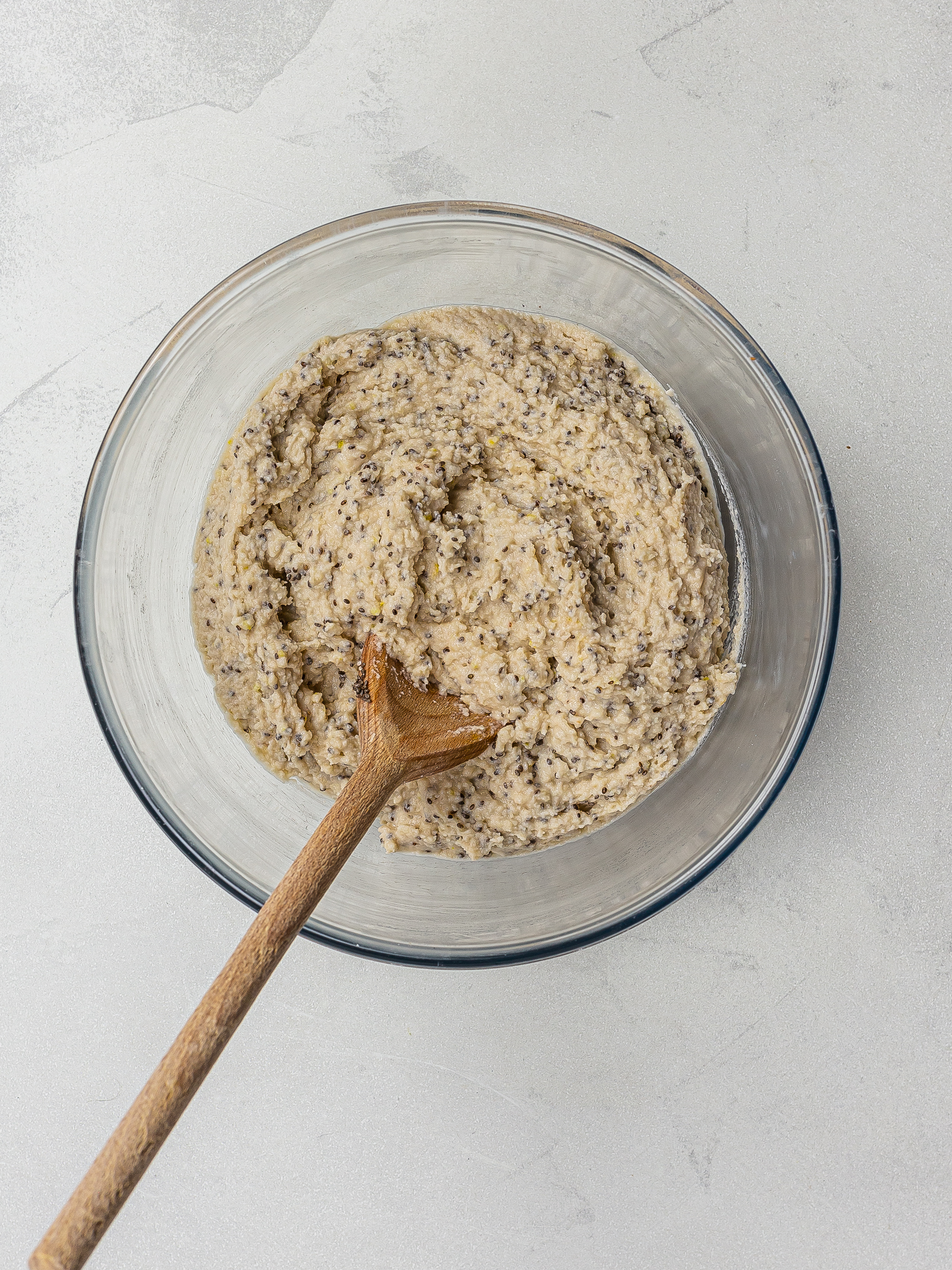 Step 4
Grease a muffin tin with a little oil or line it with paper muffin cases.
Then, pour two or three spoonfuls of batter into each case, filling it all the way up.
It's fine if the batter sticks out of the case; just give it a rough dome shape with the back of a spoon.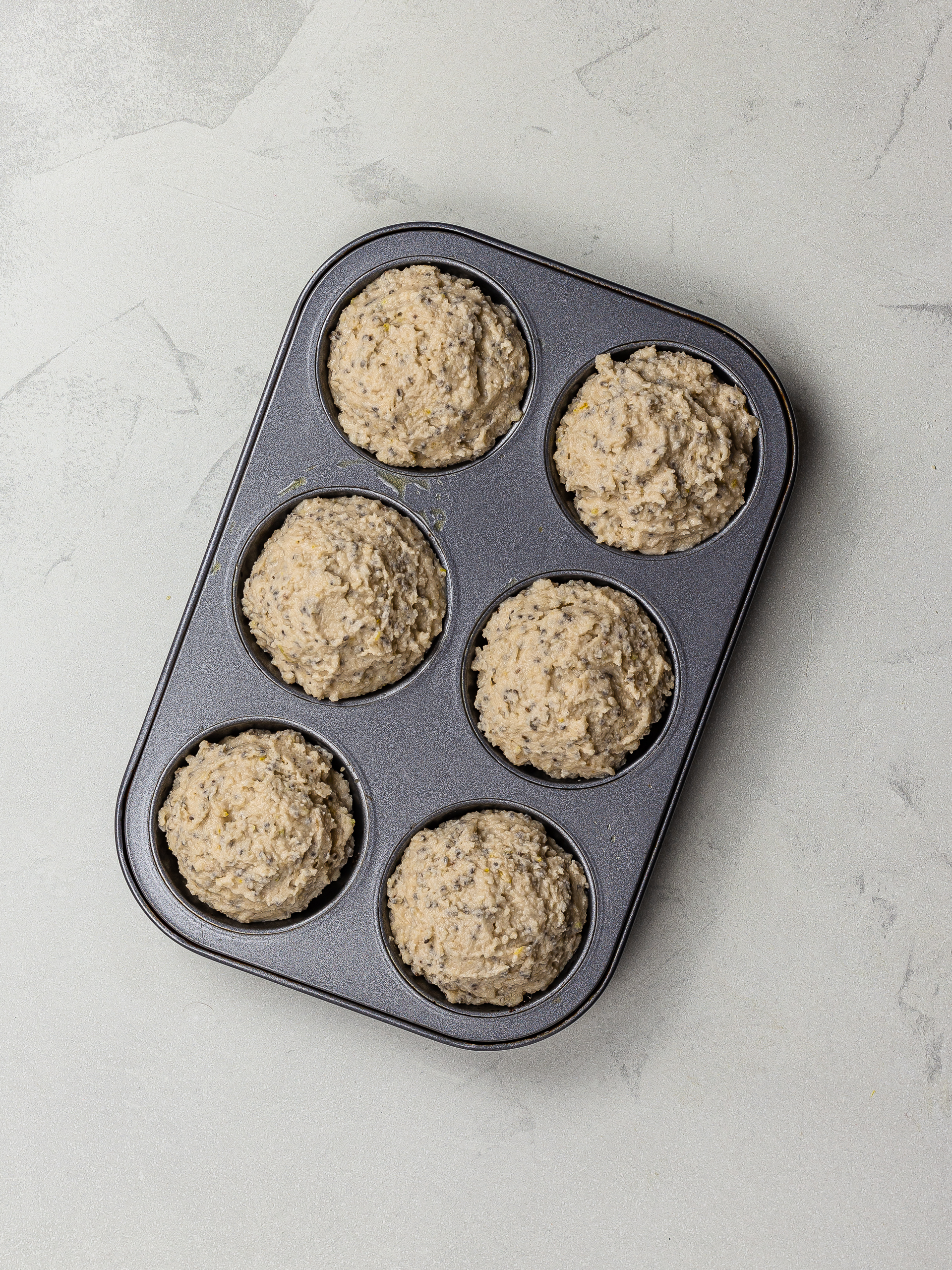 Step 5
Bake the chia muffins for 25 minutes at 180 °C (355 °F) in static mode.
The muffins are ready when a skewer inserted in the centre comes out clean.
Let them cool down a few minutes in their case, and then transfer them onto a wire rack to cool down completely.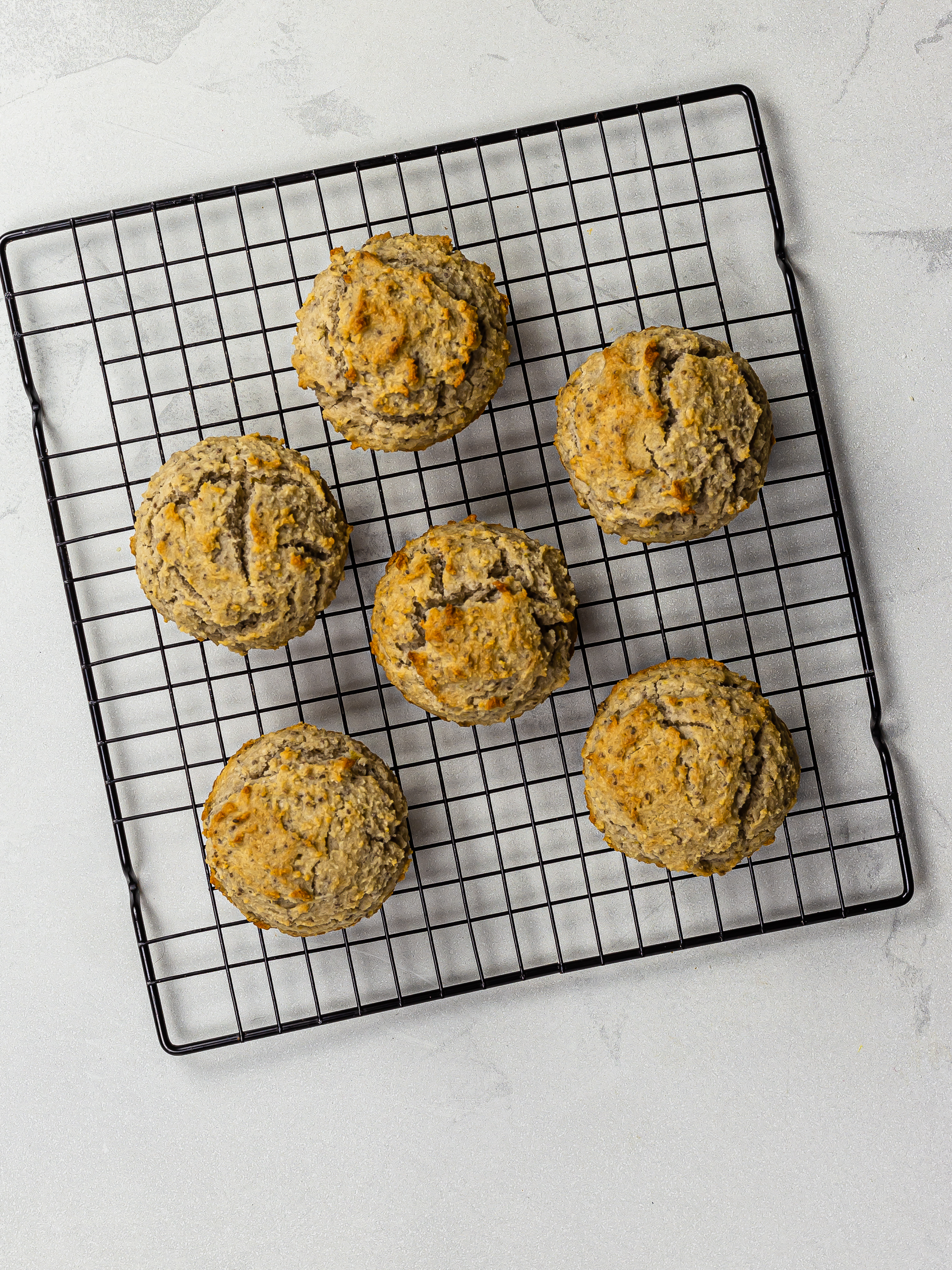 Tips
You can swap coconut milk drink with any other plant-based alternative, like almond, soy, or oat milk.

If you're not following a gluten-free diet, you can replace rice and almond flour with white flour. Also, increase the milk by 30 ml (1 fl oz) to get the same batter consistency.

For a fancy finish, you can brush the baked chia muffins with a bit of maple syrup, apricot jam, or vegan lemon curd and sprinkle them with chia seeds, lemon zest, or coconut flakes.

Store the muffins in an air-tight container for up to 4 days.
Watch on Youtube