Our vegan brussel sprouts with chilli lime and fresh avocado dip is a nutritious one-bowl recipe perfect for dinner or for your next day lunch-box. Being vegan and gluten free, it's a dish that is suitable to virtually any diet.
It's a hearty and balanced meal perfect for those days when you feel low in energy and are looking for a tasty recipe with nutrient-rich ingredients to fuel your day.
What's in it? Fresh oven-baked Brussel sprouts sprinkled with tangy chili and lime sauce and then served with wholegrain rice, Goji berries, and roasted hazelnuts. All topped with a creamy avocado lime and agave dressing. Time to ditch that sorry-looking sandwich and go big!
Deliciousness is not the only thing you are getting here. These roasted Brussel sprouts will infuse your body with so many healthy nutrients, like healthy unsaturated fats, fibres, 100% vegan proteins, and a boatload of vitamin C!
Brussel sprouts are already rich in vitamin C, but we added Goji berries to get even more. Goji berries are also packed with a lot of vitamin A, other antioxidants, and fibres.
And if you'd like to try them in more savoury recipes like this Brussel sprout bowl, give them a go in this Chinese vegan Goji berry soup.
Sounds great? Then let's do it! Follow our easy steps below and have in your in plate in less than 30 minutes.
Ingredients
| | |
| --- | --- |
| Brussel Sprouts | 280 g |
| Extra Virgin Olive Oil | 1 tbsp |
| Brown Rice | 100 g |
| Chillies | 2 tsp |
| Garlic Clove | 1 |
| Lime Juice | 4 tbsp |
| Apple Cider Vinegar | 2 tbsp |
| Hazelnuts | 15 g |
| Avocado | 1 |
| Agave Nectar | 1 tsp |
| Water | 3 tbsp |
| Garlic Powder | 1 pinch |
| Goji Berry | 20 g |
Step 1
Preheat the oven to 200°C (400°F) or 180°C (356°F) for fan ovens.
Rinse the Brussel sprouts and remove the tip of the stem and the outer leaves.
Cut in half the sprouts and toss with extra virgin olive oil in a baking tray lined with parchment paper.
Roast for 15 minutes (1).
In the meantime, bring water to a boil, add coarse salt to taste and cook the brown rice for 25 minutes or until soft (2).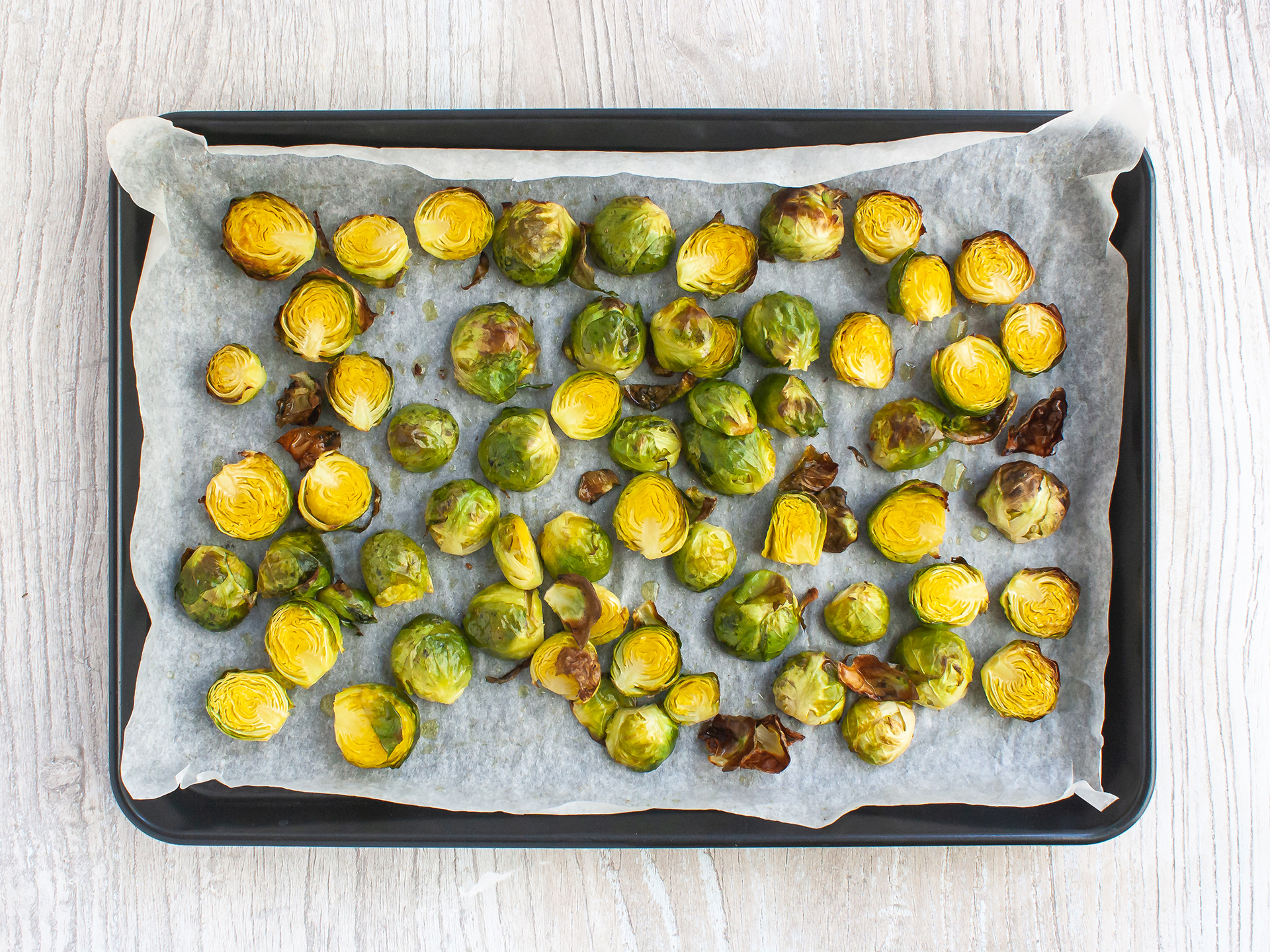 1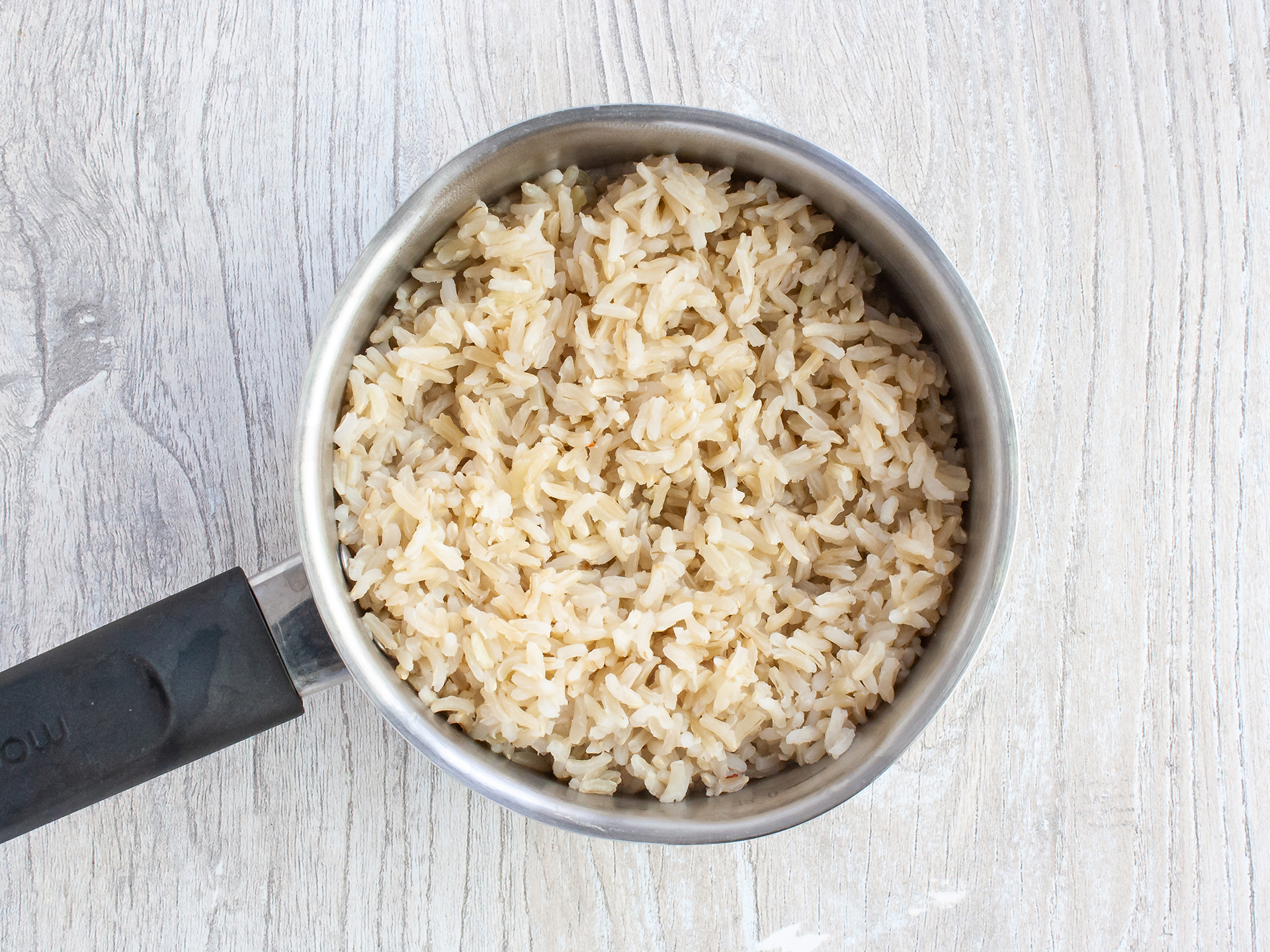 2
Step 2
To prepare the sauce for the Brussel sprouts, combine chili flakes, finely chopped garlic, 2 tbsp of lime juice, and 1 tbsp of vinegar (1).
Toss the chilli lime seasoning over the roasted Brussel sprouts and roast for an additional 10 minutes (2).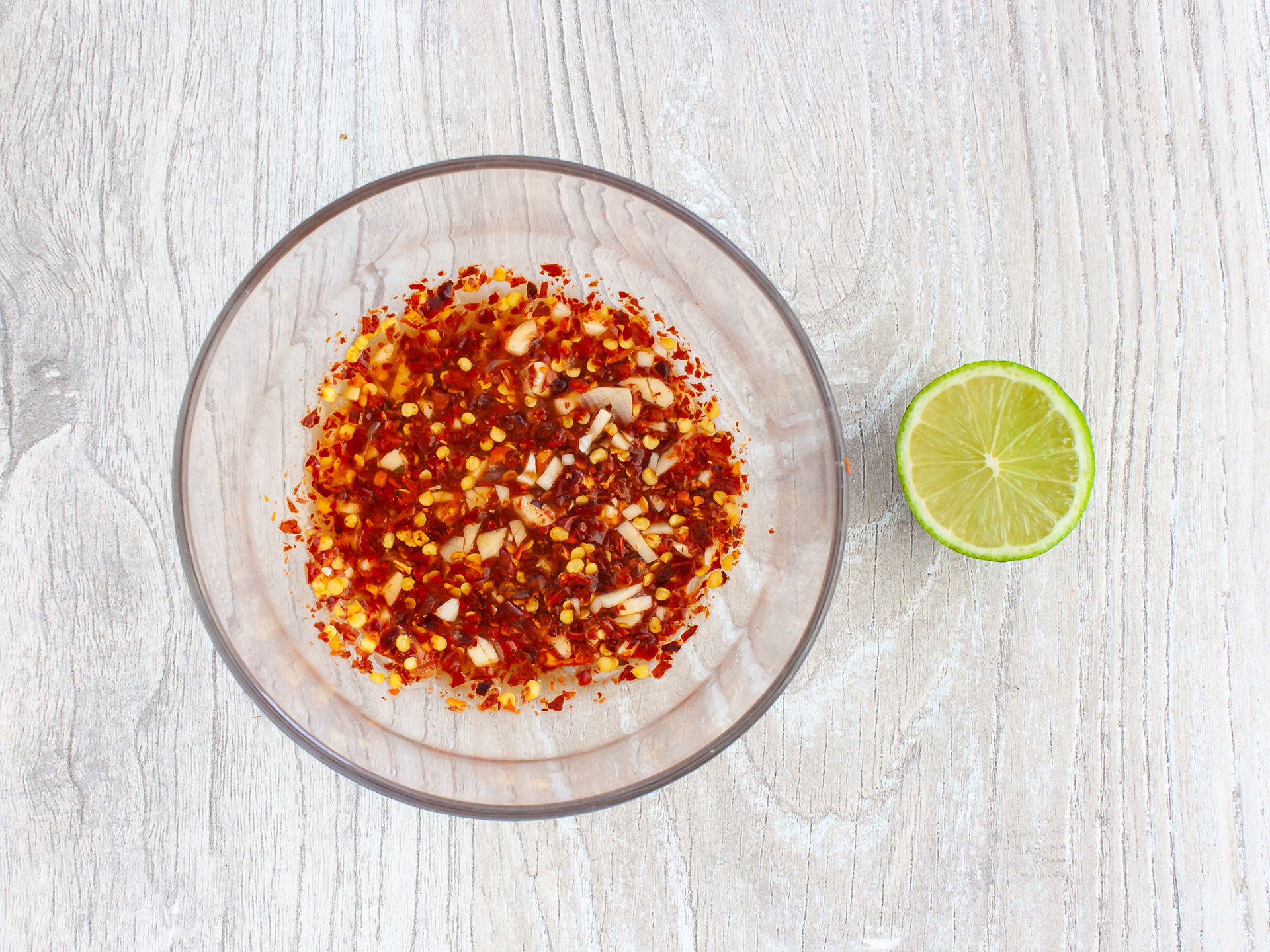 1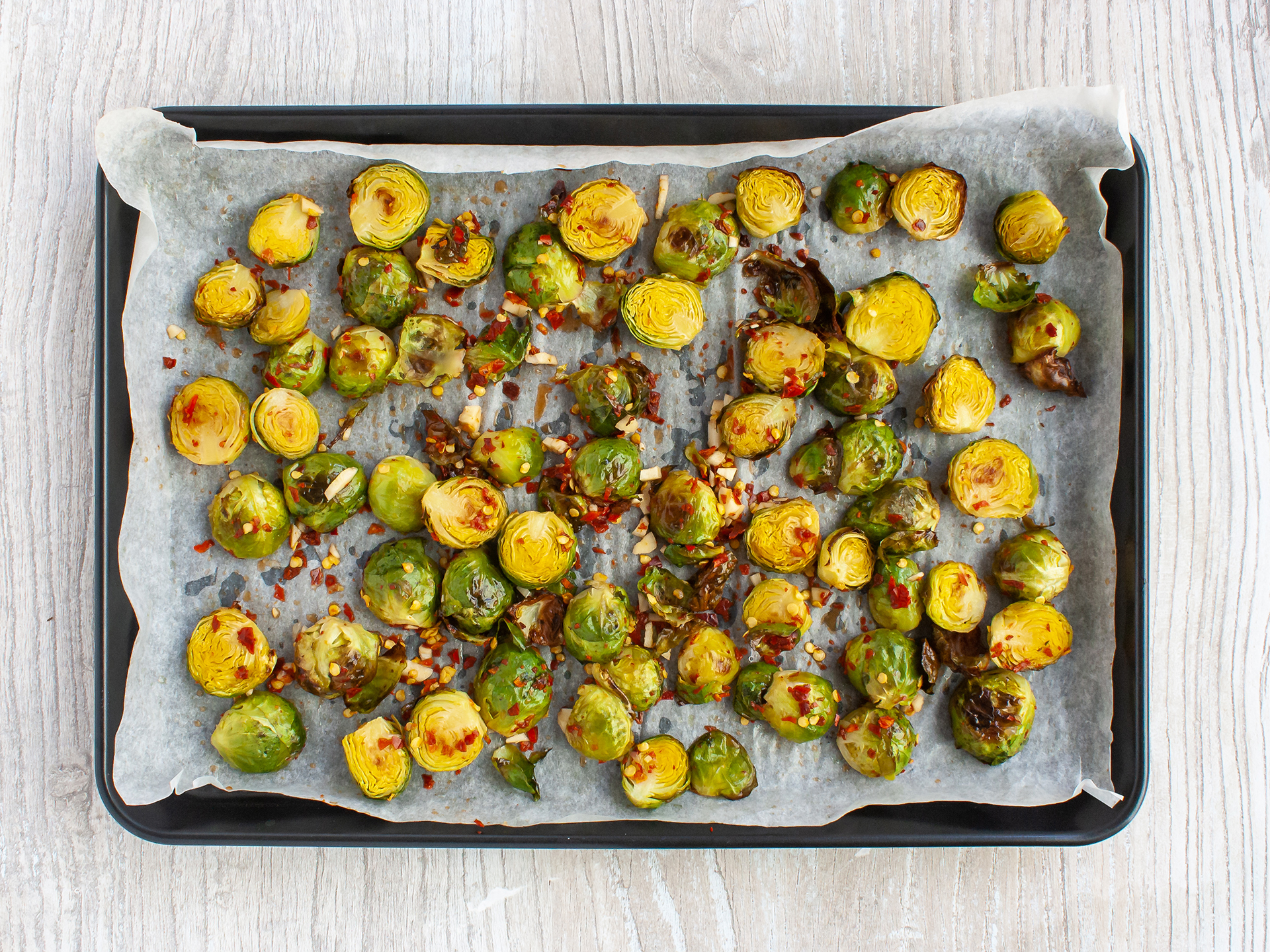 2
Step 3
Chop the hazelnuts and roast in the oven for 8 minutes or until lightly golden (1).
While the sprouts and hazelnuts cook in the oven, prepare the avocado dressing.
Combine avocado, agave nectar, water, garlic powder, 2 tbsp of lime juice, and 1 tbsp of vinegar until you have a thick sauce (2).
You can also blend the ingredients in a food processor for a smoother vinaigrette.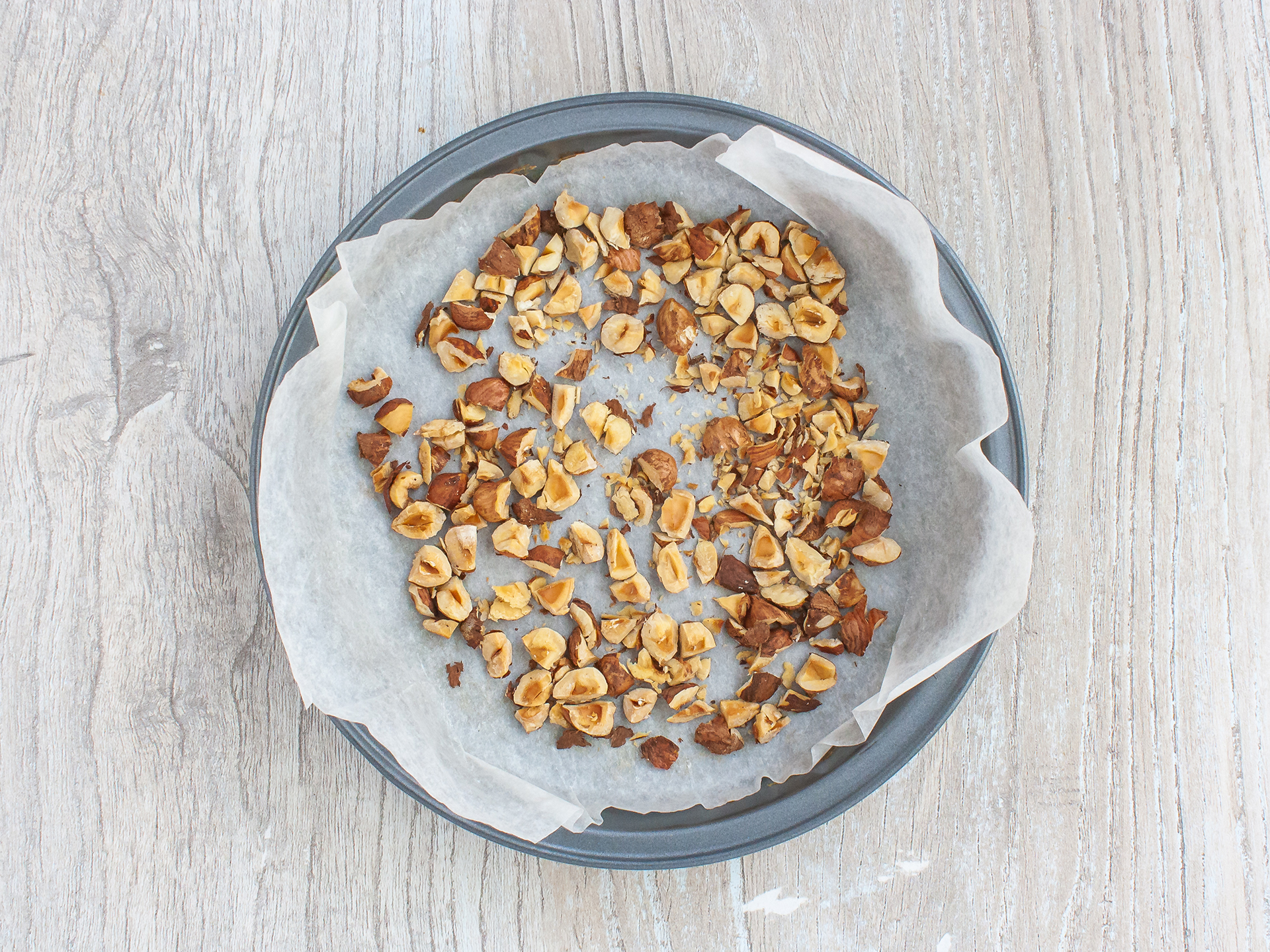 1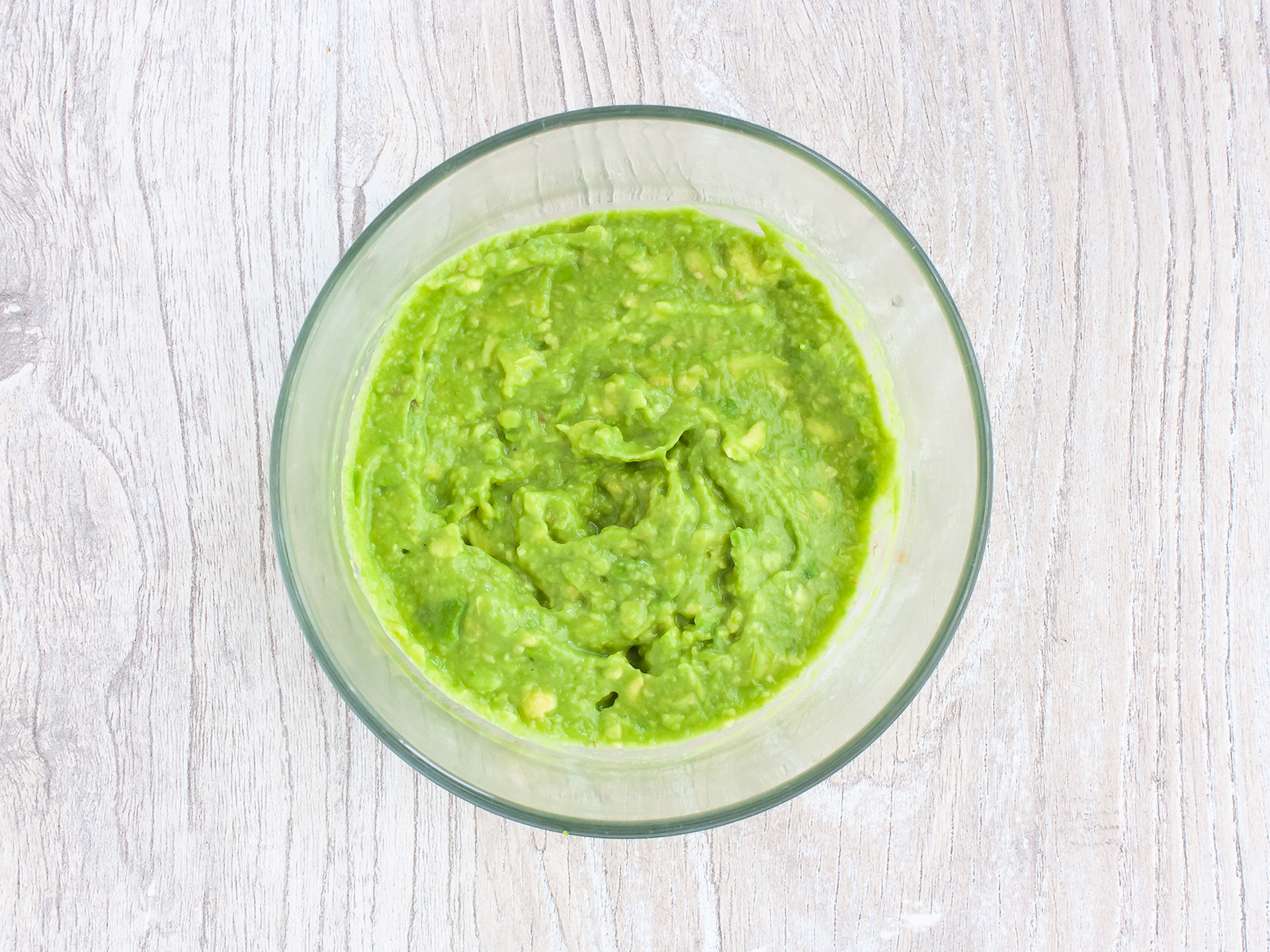 2
Step 4
Remove the roasted hazelnuts and vegetables from the oven and drain the brown rice.
Prepare a bowl for each serving spooning in the cooked rice, chili lime roasted Brussel sprouts and avocado dressing.
Sprinkle with hazelnuts and Goji berries and serve with lime wedges.
That's it! Now you go and enjoy this dish right now, or put it in one of those adorable (or extremely manly) boxes of yours and bring it to work tomorrow!
And if you would like to cook more healthy recipes like this one, why not signing-up to our newsletter? We release two new diet and allergen friendly recipes every week. Don't miss out!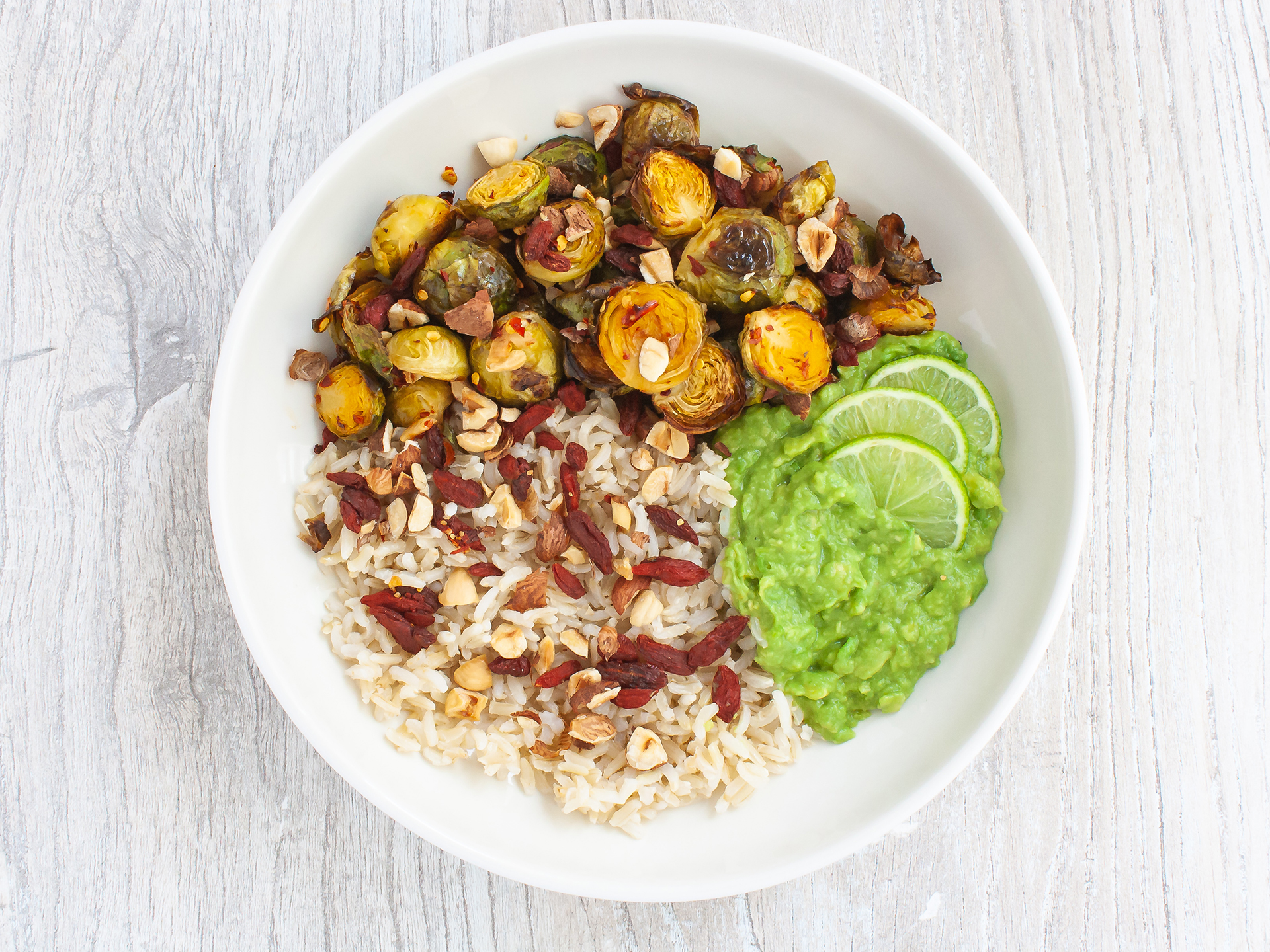 Tips
For a protein boost add legumes like chickpeas or lentils or a low fat cheese like feta and mozzarella.