This dairy free chocolate sandwich cake bar is a simple but deeply fulfilling recipe that is ready in only 20 minutes!
Two layers of chocolate sponge cake, so soft you wish you could sleep on it. Coconut cream so creamy you just won't believe its real! You think we are over selling this? Well, what if we told you we took the whole thing and dipped it into decadent melted dark chocolate? Oh yes.
To help you ease into the sweet temptation, we have got rid of butter so that is not only dairy free but also healthier.
So whether you need to satisfy your secret chocolate craving, or want to make something lovely for your kids that is healthier than store bought-snacks, you have come to the right place! Follow our easy steps below and bring some happiness to the table.
Once ready, you can keep the cake bars in the fridge and they will last for up to 3 days in an air-tight container.
Ingredients
Egg Yolk

130 g

Unrefined Brown Sugar

130 g

Honey

15 g

Vanilla Extract

1 tsp

Water

2 tbsp

Egg White

220 g

White Flour

60 g

Cocoa

40 g

Coconut Cream

recipe

400 g

Dark Chocolate 80%

80 g
Step 1
Preheat the oven to 200°C (392°F) or 180°C (356°C) for fan oven.
Make sure all the ingredients are at room temperature, especially the eggs, as they will whip more easily. (Learn more about this and other great baking tips here)
In a mixing bowl, whisk the egg yolks with 50 g of sugar, honey, vanilla, and water using a hand mixer until you get an airy batter. It should take about 4 minutes at medium-high speed (1).
In a separate bowl, whip the egg whites with the 80 g of sugar and a pinch of salt for 6 minutes or until they become fluffy and firm (2).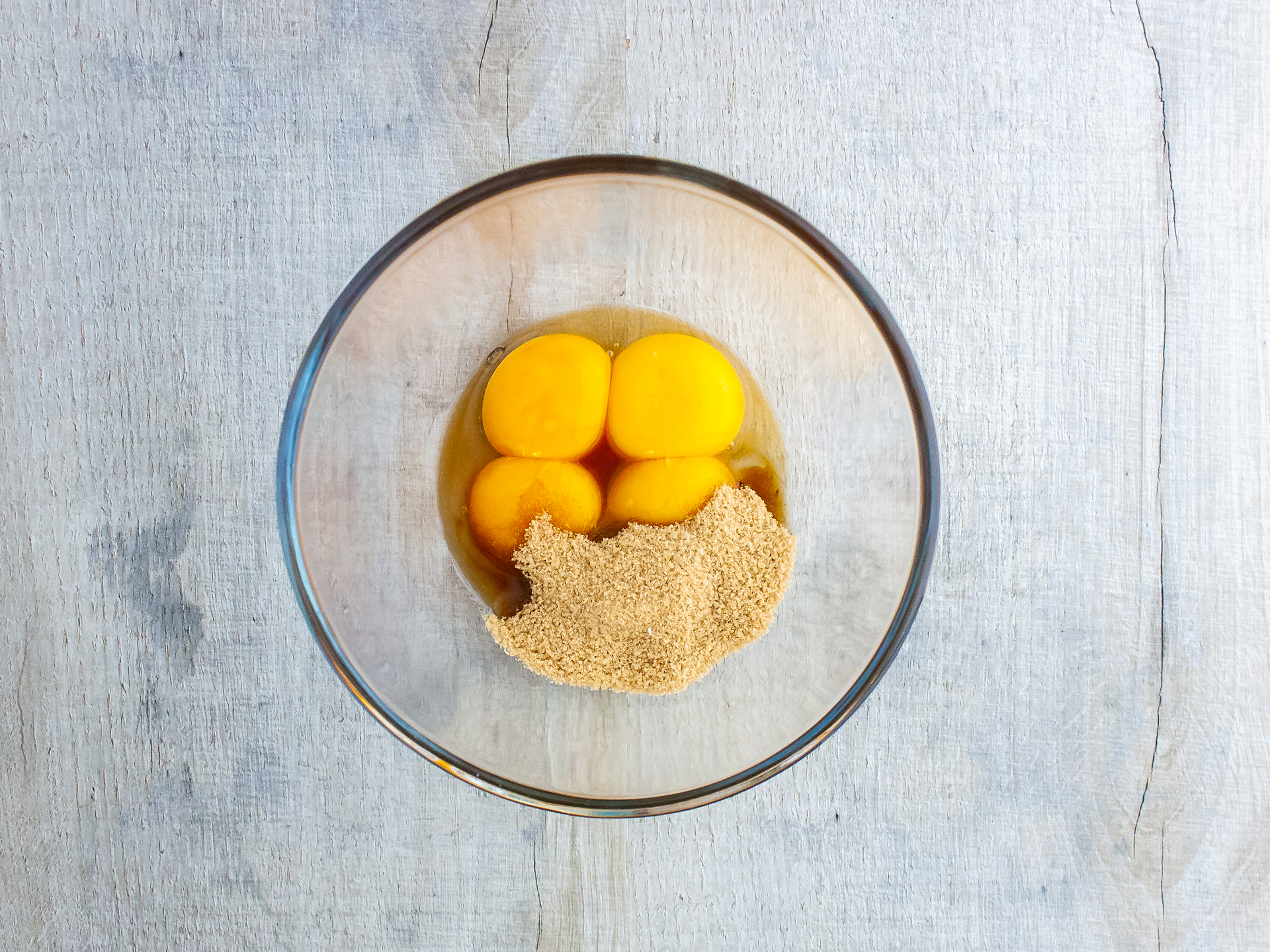 1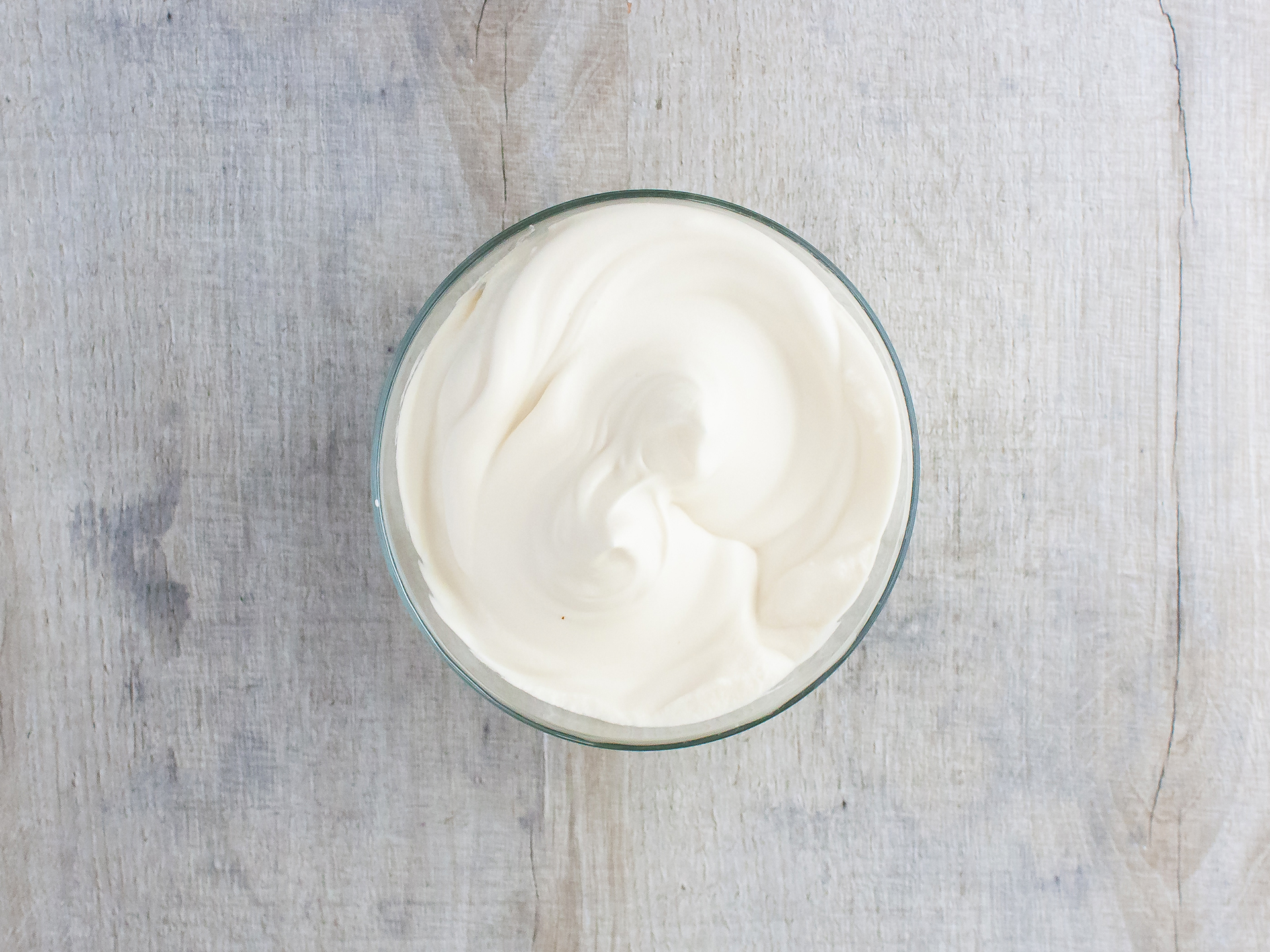 2
Step 2
Slowly incorporate the egg yolk batter into the egg whites using a whisk (1).
Add sifted flour and cocoa powder and gently mix with a spatula (2).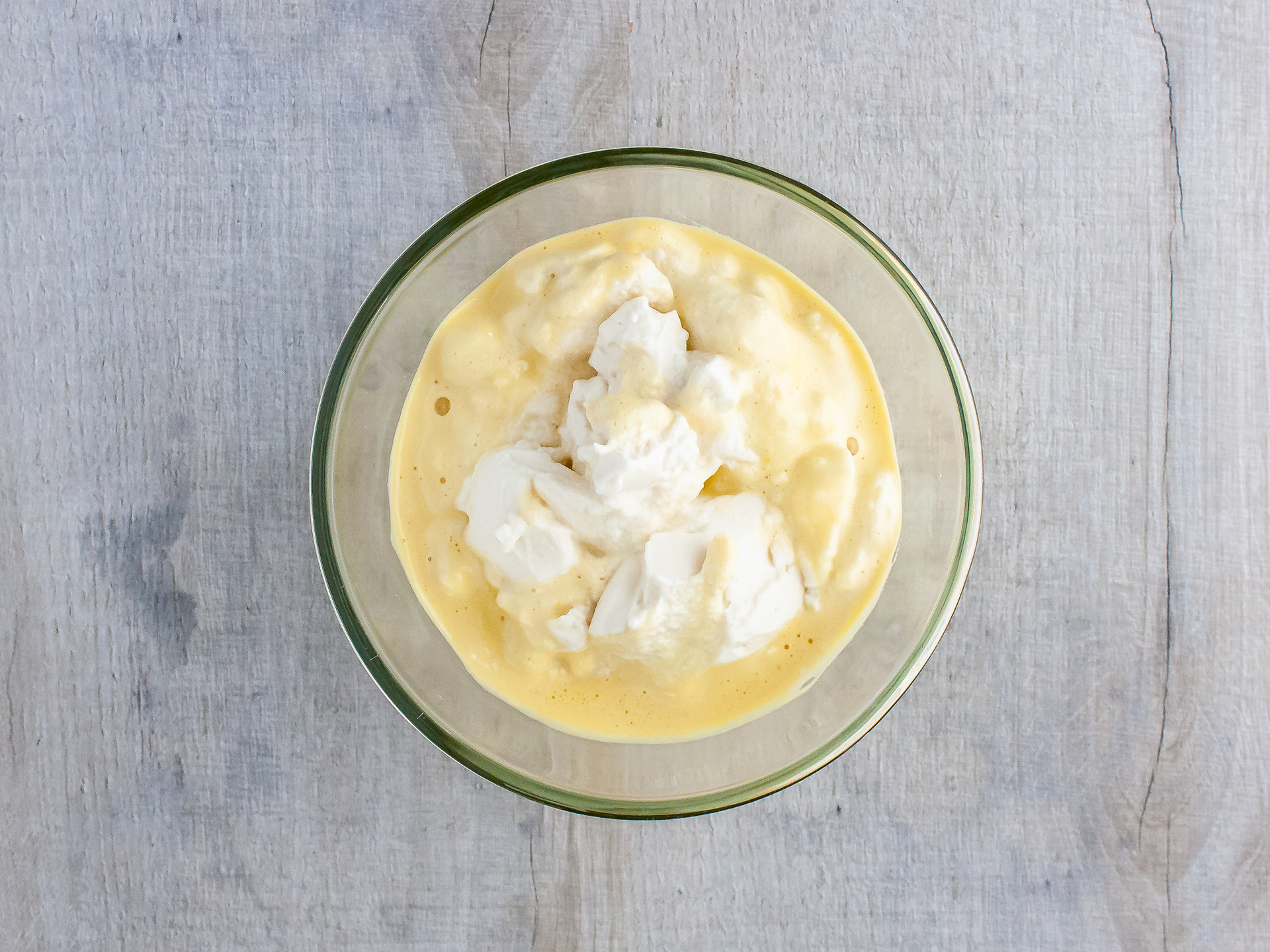 1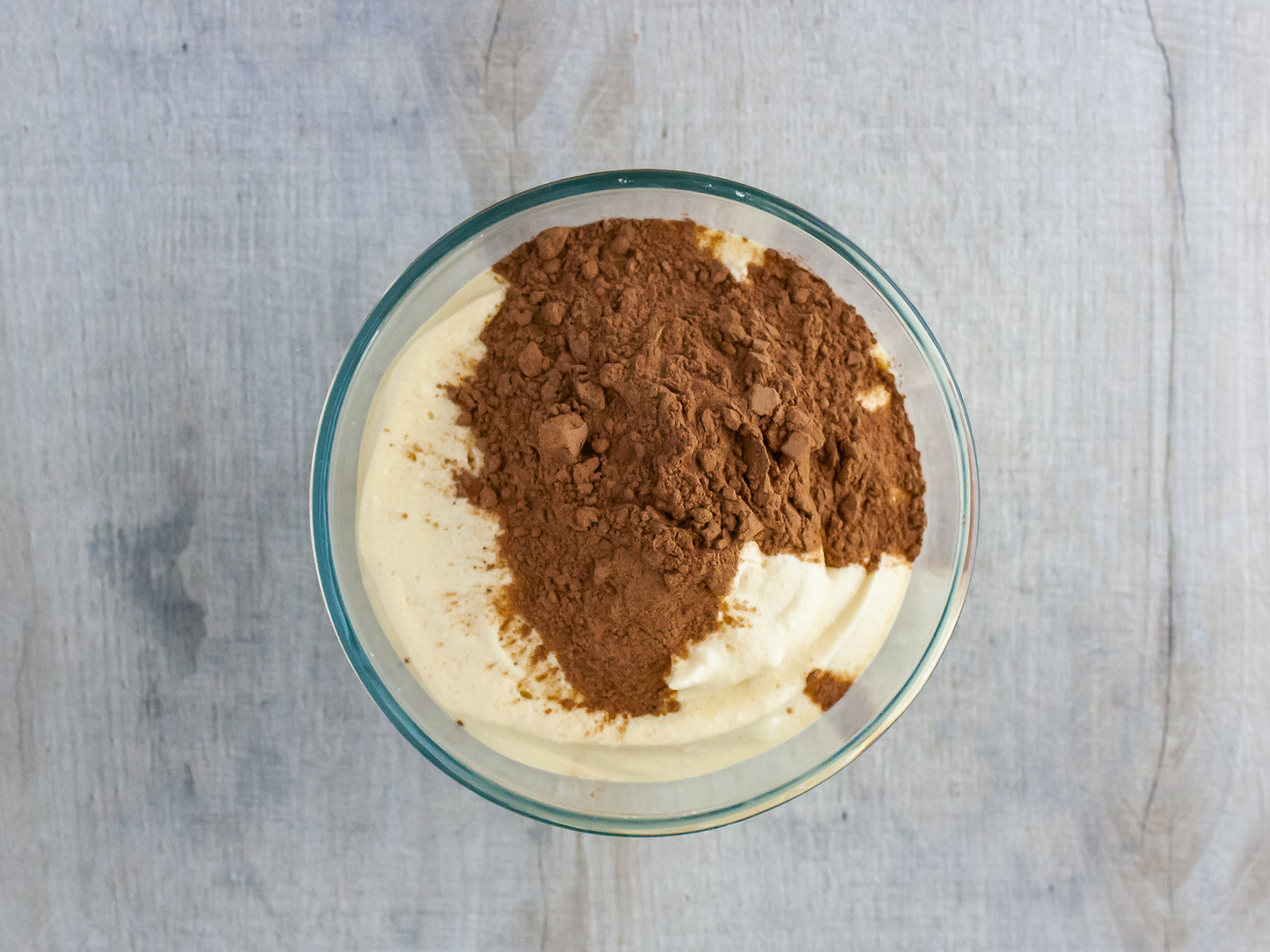 2
Step 3
Grease and flour a 30 cm x 30 cm (12 inches x 12 inches) square baking tray and pour the batter (1).
Cook in the middle shelf of the oven for 7 minutes (2).
Remove and transfer to a wire rack to cool down.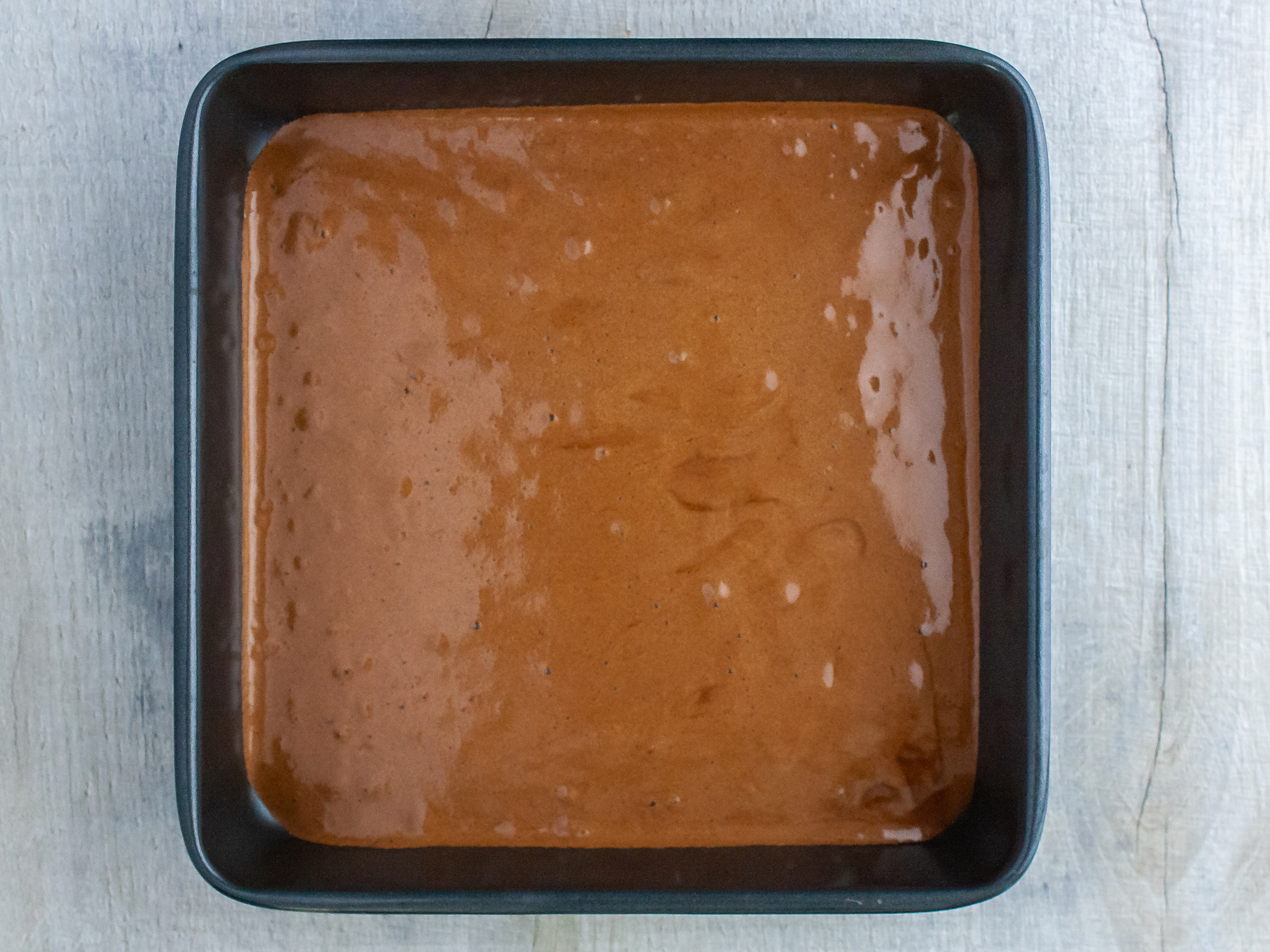 1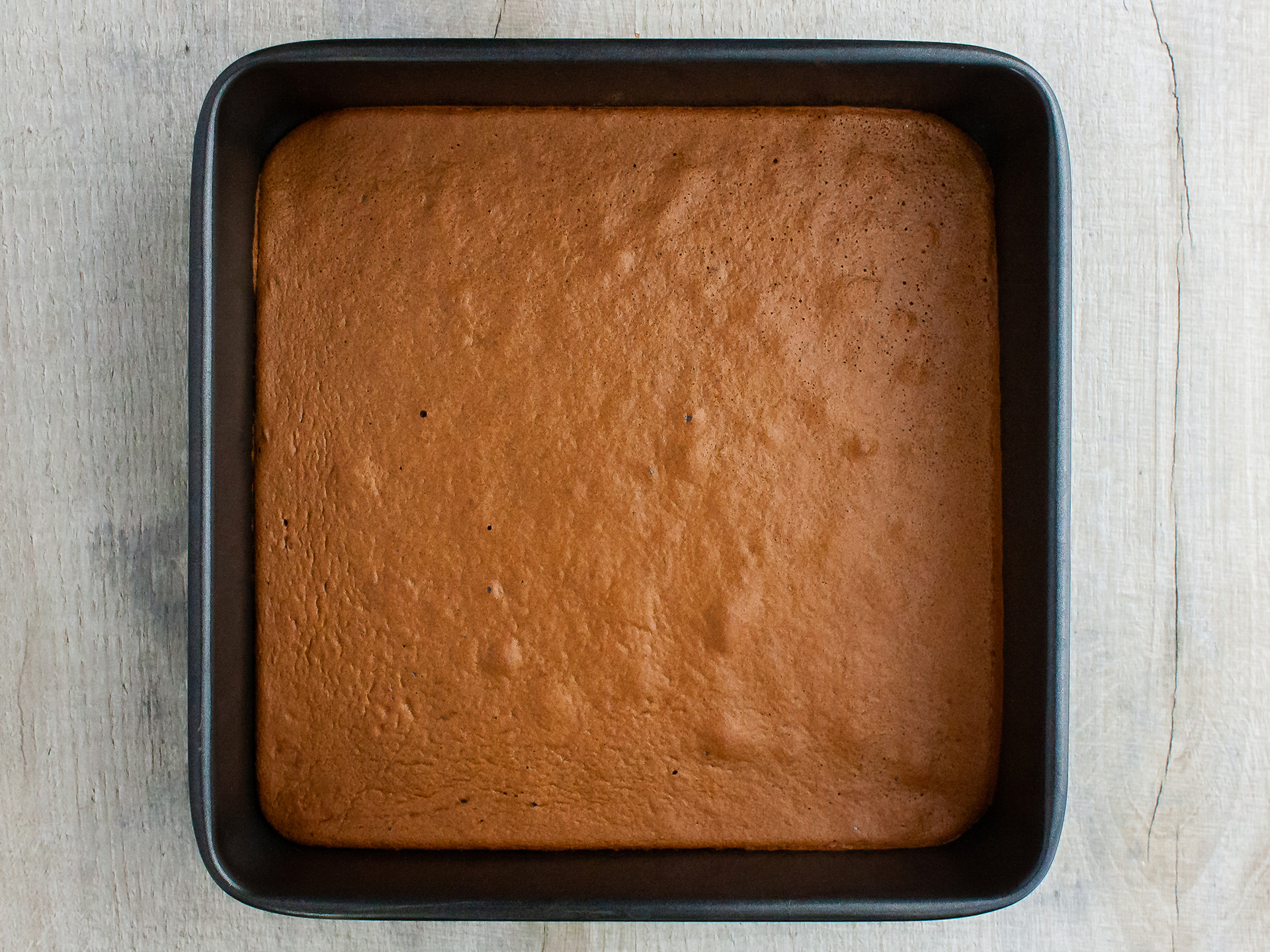 2
Step 4
To prepare the coconut cream use our easy step-by-step recipe.
Cut the cake square in half, spoon the cream over one half and level with a spatula (1).
Cover with the other half and slice into bars or squared sandwiches (2).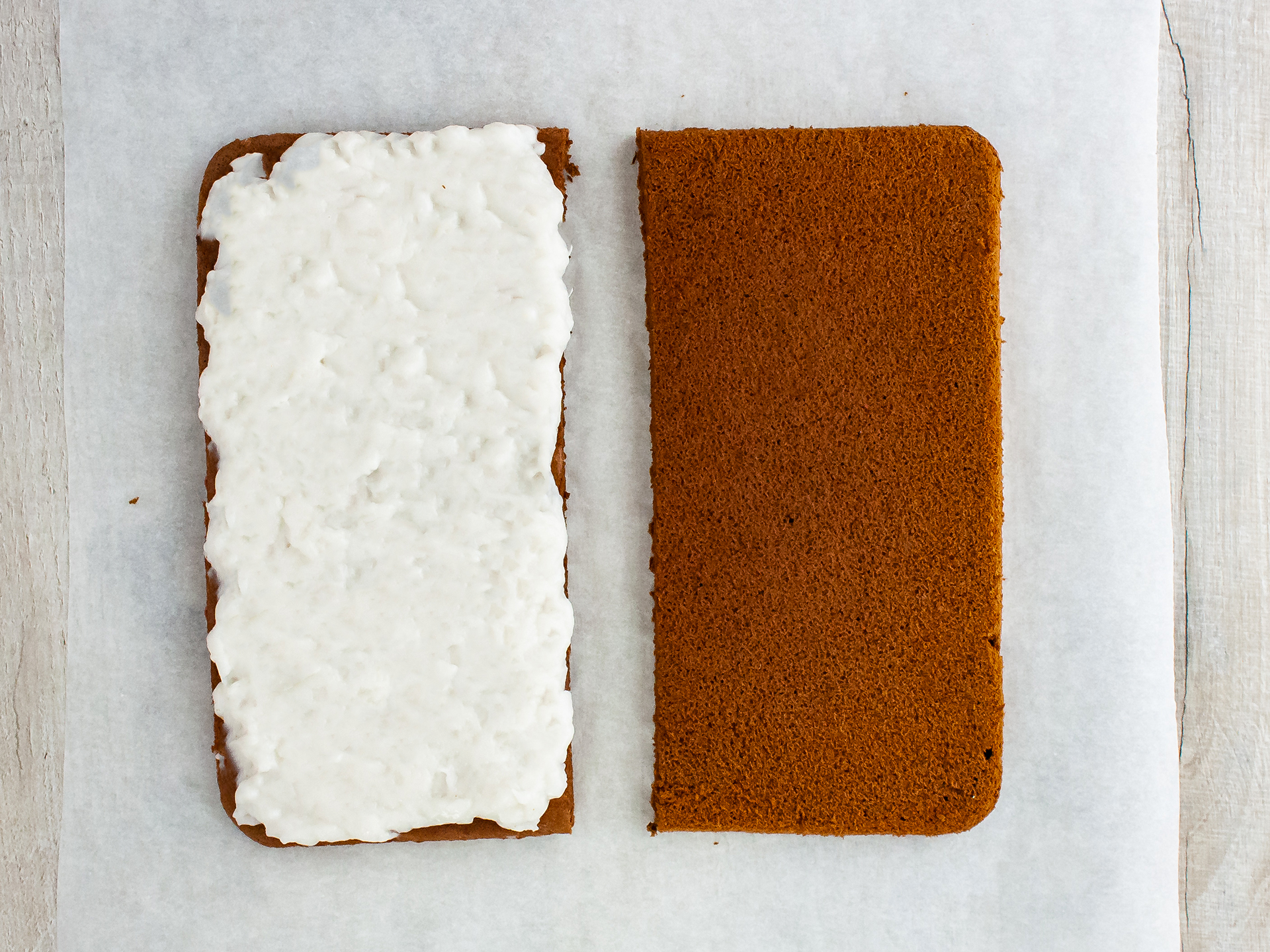 1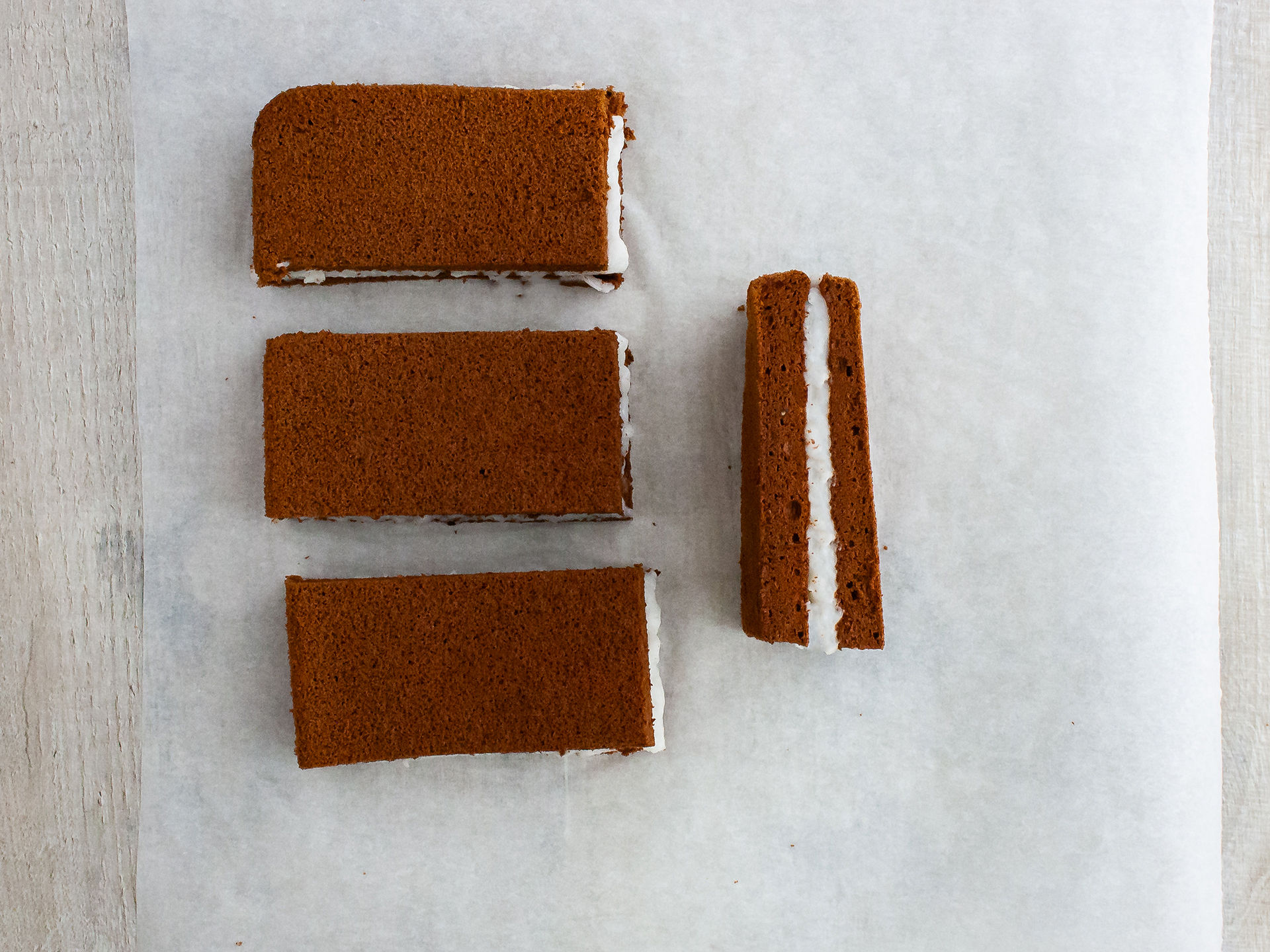 2
Step 5
Melt the dark chocolate in a cup over a pot of boiling water (1).
Dip in the cake bar and allow cooling down on a sheet of baking paper (2).
That's it! Enjoy this delicious chocolate coconut cream cake with a glass of fresh almond milk!
If you liked it, you could be receiving two of our healthy recipes every week conveniently in your inbox. Don't miss out ❤️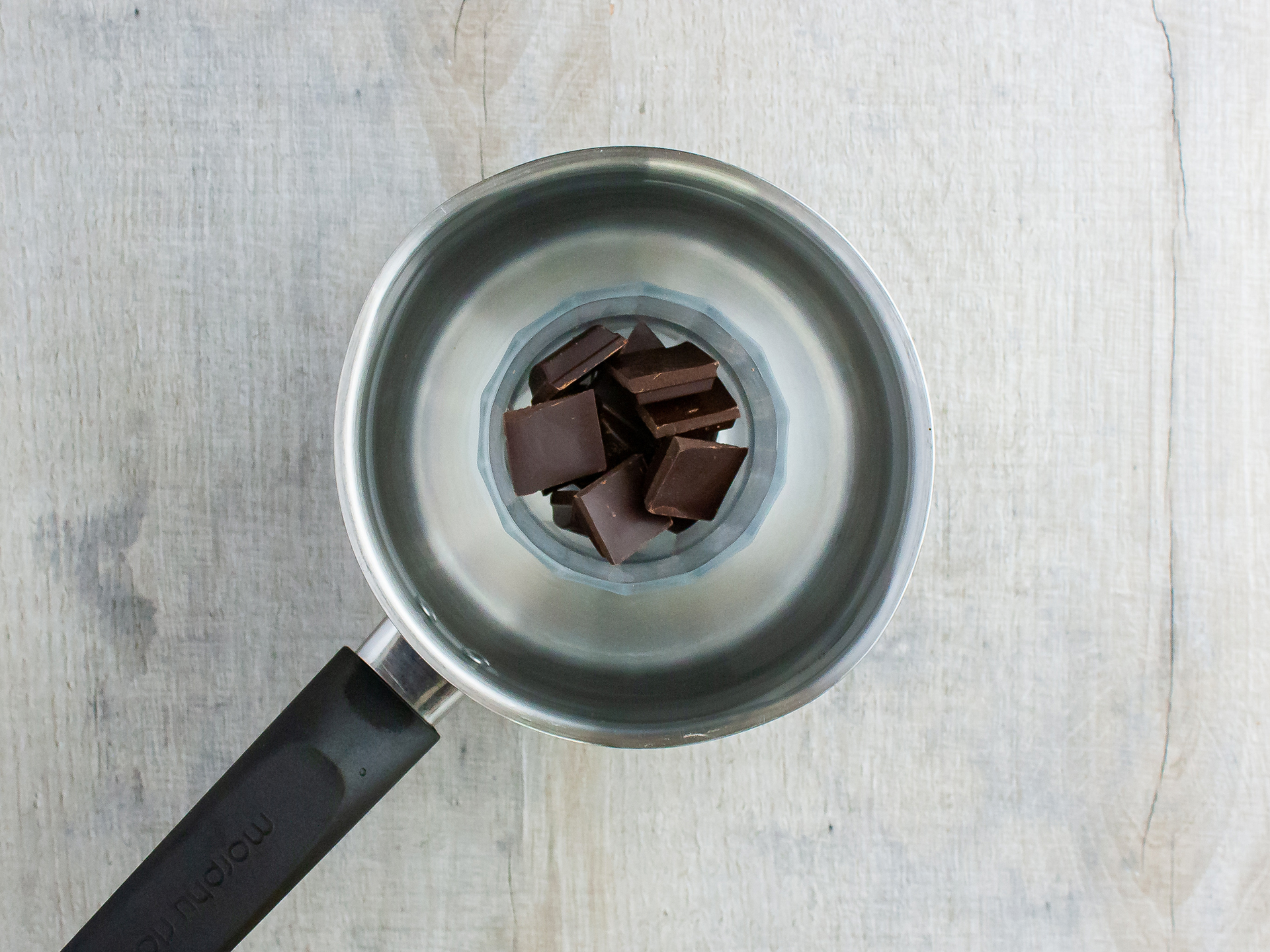 1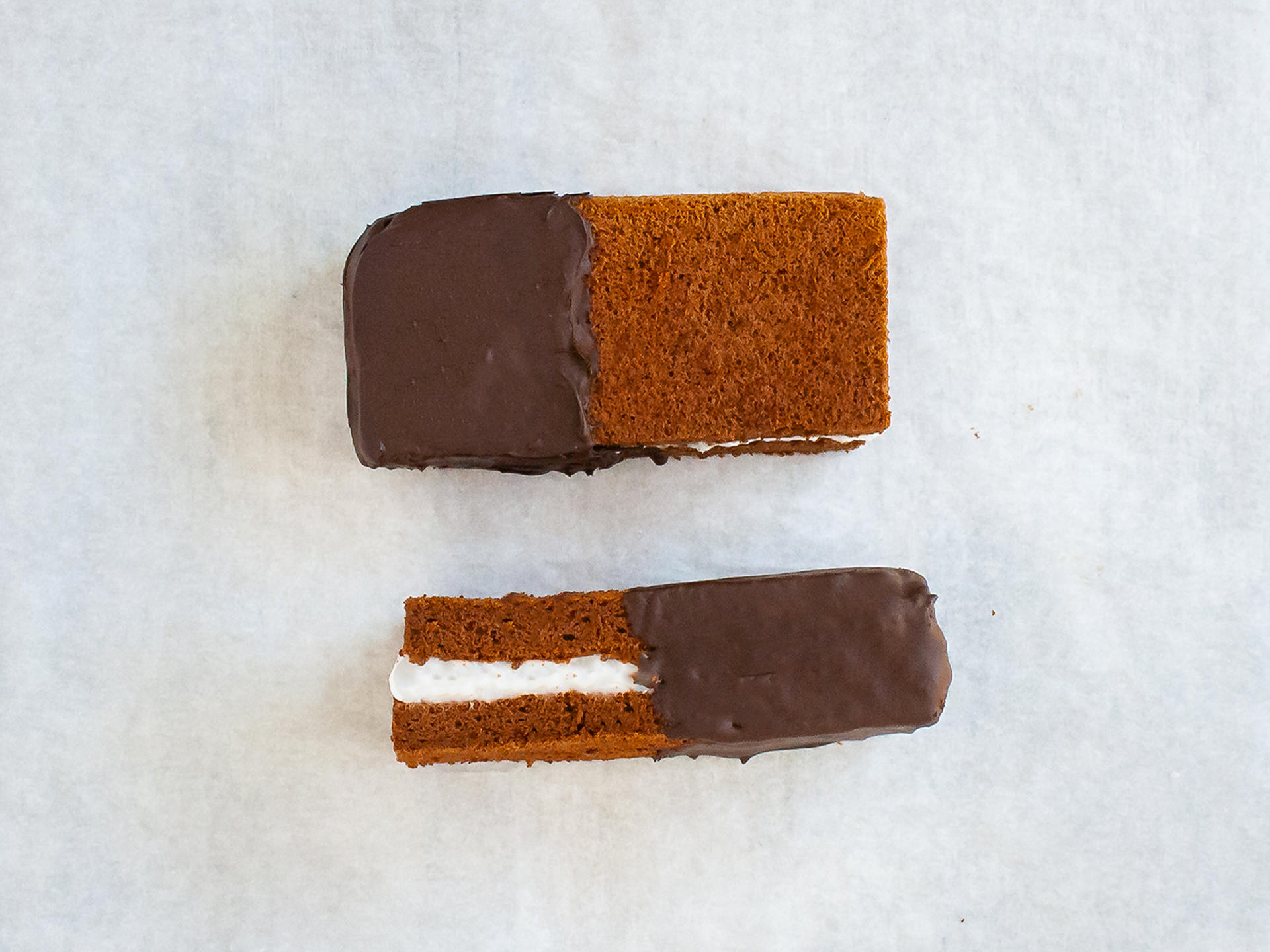 2
Tips