The famous Red Robin seasoning is a delicious spice blend with an irresistible smoky, spicy, and earthy flavour. Today, we want to show you how to make it from scratch with our copycat recipe. It's easy and quick, ready in just a few minutes!
Red Robin is an American chain of restaurants famous for their gourmet burgers, fries, and signature spice mix. Customers liked their secret seasoning so much that the company started selling it online and in supermarkets. But, if you want to use the Red Robin seasoning at home and can't get hold of it, we've got you sorted.
In our copycat spice blend, we mixed nutritional yeast and smoked paprika with onion powder, garlic powder, sage, and oregano. Then, we finished it off with celery salt, tomato powder, cumin, and black pepper. All you have to do is add the ingredients to a blender or mortar and ground them into a fine red powder. Easy!
The full list of ingredients in the original Red Robin seasoning remains a secret. But by looking at those listed on the label and guessing the hidden ones, we could round up a recipe that gets very close to the original one. We only made a few changes to give you a healthier recipe with easy-to-find ingredients.
First, we swapped yeast extract with nutritional yeast, available at supermarkets or health food stores. Then, we replaced paprika and smoke flavour with smoked paprika and finally omitted the dried cane syrup. Plus, we only used a little celery salt and no extra salt, meaning the seasoning is both sugar-free and low in sodium.
Now that you know how to make it, it's time to use this addictive seasoning on your favourite dishes. It goes well with pretty much anything, but we especially love it with roasted potatoes and veggie burgers. You can also use it to prepare dry rubs, marinades, or sauces and even tip it into stews and casseroles. Yum!
Ingredients
| | |
| --- | --- |
| Nutritional Yeast | 2 tbsp |
| Smoked Paprika | 2 tbsp |
| Garlic Powder | 2 tsp |
| Onion Powder | 2 tsp |
| Dried Sage | 2 tsp |
| Dried Oregano | 2 tsp |
| Celery Salt | 1 tsp |
| Tomato Powder (or sweet paprika) | 1 tsp |
| Black Pepper | 1/2 tsp |
| Ground Cumin | 1/2 tsp |
Step 1
You can use a food processor or mortar and pestle to make this seasoning. You'll get a coarser seasoning with a blender and a finer one with a mortar and pestle.
Add all the ingredients to the blender or mortar.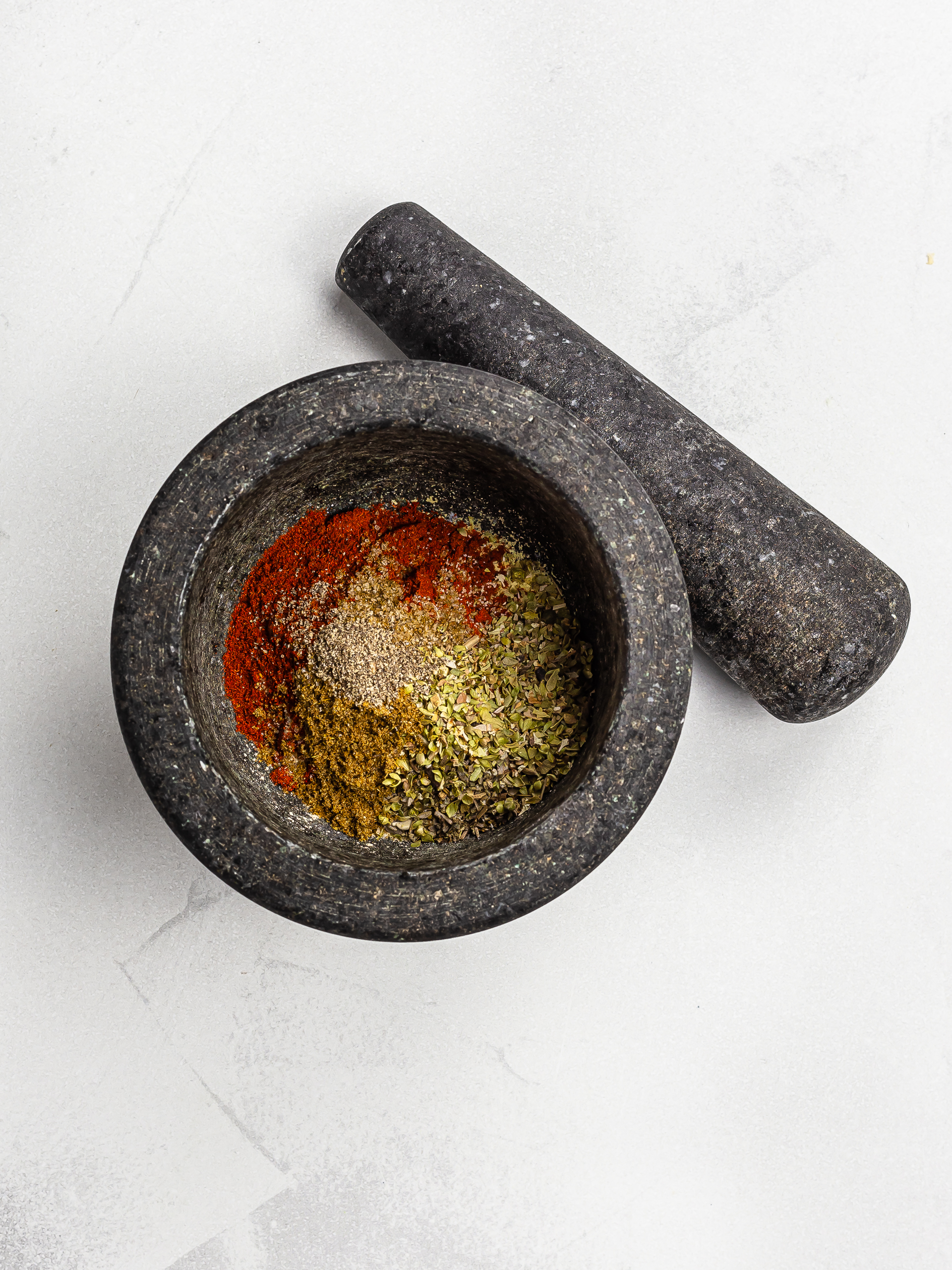 Step 2
Blitz or pound the ingredients with a pestle until they're finely ground.
The seasoning will take on a red hue.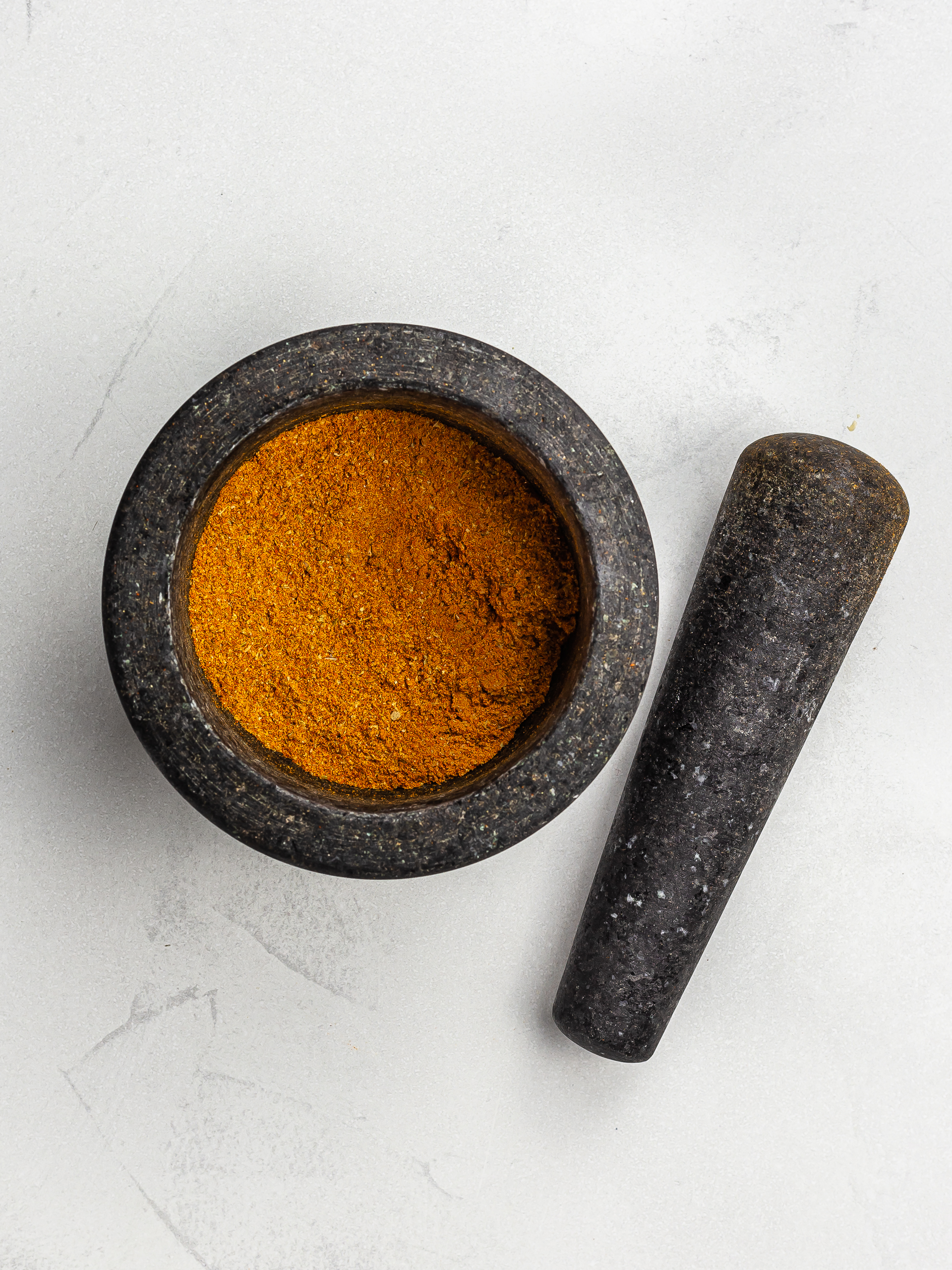 Step 3
You can use your red robin copycat seasoning right away with roasted vegetables, potato wedges, stews, vegan burgers, or for dry rubs and marinades.
Alternatively, store it in a jar and keep it in a dry and cool cupboard; it will last for months.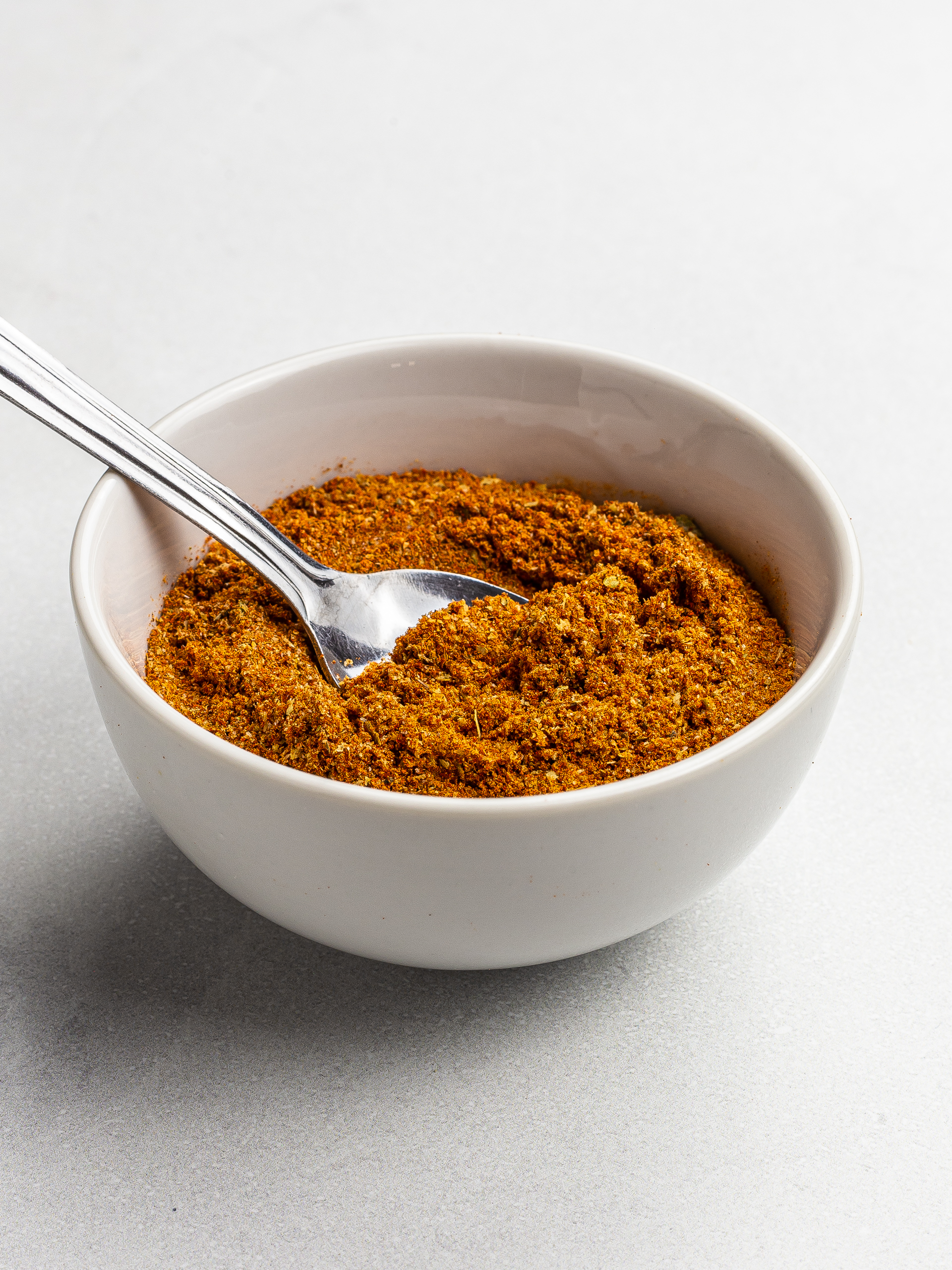 Tips
The classic red robing seasoning contains dried cane syrup; if you want to use a sweetener in the recipe, you can use one teaspoon of brown sugar, molasses, or erythritol for a sugar-free alternative.

You can swap nutritional yeast with finely ground peanuts, dried seaweed, dried mushrooms, or bouillon powder.