This egg-free doughnut recipe bursts with flavourful and nutritious ingredients to give you a delicious yet healthy sweet treat to help you start the day at your best.
Prepared with a wholemeal flour yeast-raised dough, 'flaxeggs', and almond milk, these soft donuts are vegan, egg and milk free. To keep the fat content low, they are gently baked in the oven instead of being fried.
Finally, we glazed them with our easy sugar-free icing recipe and sprinkled them with antioxidant-packed pistachios, orange zest, and cacao nibs.
The result is a spongy and moist doughnut high in fibre and low in sugars compared to the classic recipe. So, what are you waiting for? Let's get started!
If you love healthy and allergen-free recipes like this, make sure to subscribe to our newsletter and you'll get our newest recipes sent right into your inbox every week. Plus, you'll get our free healthy recipes ebook!
Ingredients
For Decorating
Sugar Free Glaze

recipe

100 g

Pistachios

30 g

Orange Zest

1 tbsp

Cacao Nibs

1 tbsp

Desiccated Coconut

1 tbsp

For the Egg-Free Dough
Ground Flaxseeds

2 tbsp

Dry Yeast

7 g

Water

8 tbsp

Wholemeal Flour

450 g

Almond Milk

260 g

Cinnamon

1/2 tsp

Ginger

1/2 tsp

Vanilla Extract

1 tsp

Coconut Oil

50 g

Salt

1 pinch

Unrefined Brown Sugar

25 g
Step 1
As these donuts are egg-free, prepare the 'flaxegg' by soaking the flaxseeds in 6 tbsp of water for 5-10 minutes or until you have a thick and gelatinous mixture.
In the meantime, dissolve the dry yeast in the remaining 2 tbsp of warm water and add a pinch of sugar. Let it rest for 5 minutes to activate. You'll see the yeast turning bubbly and foamy.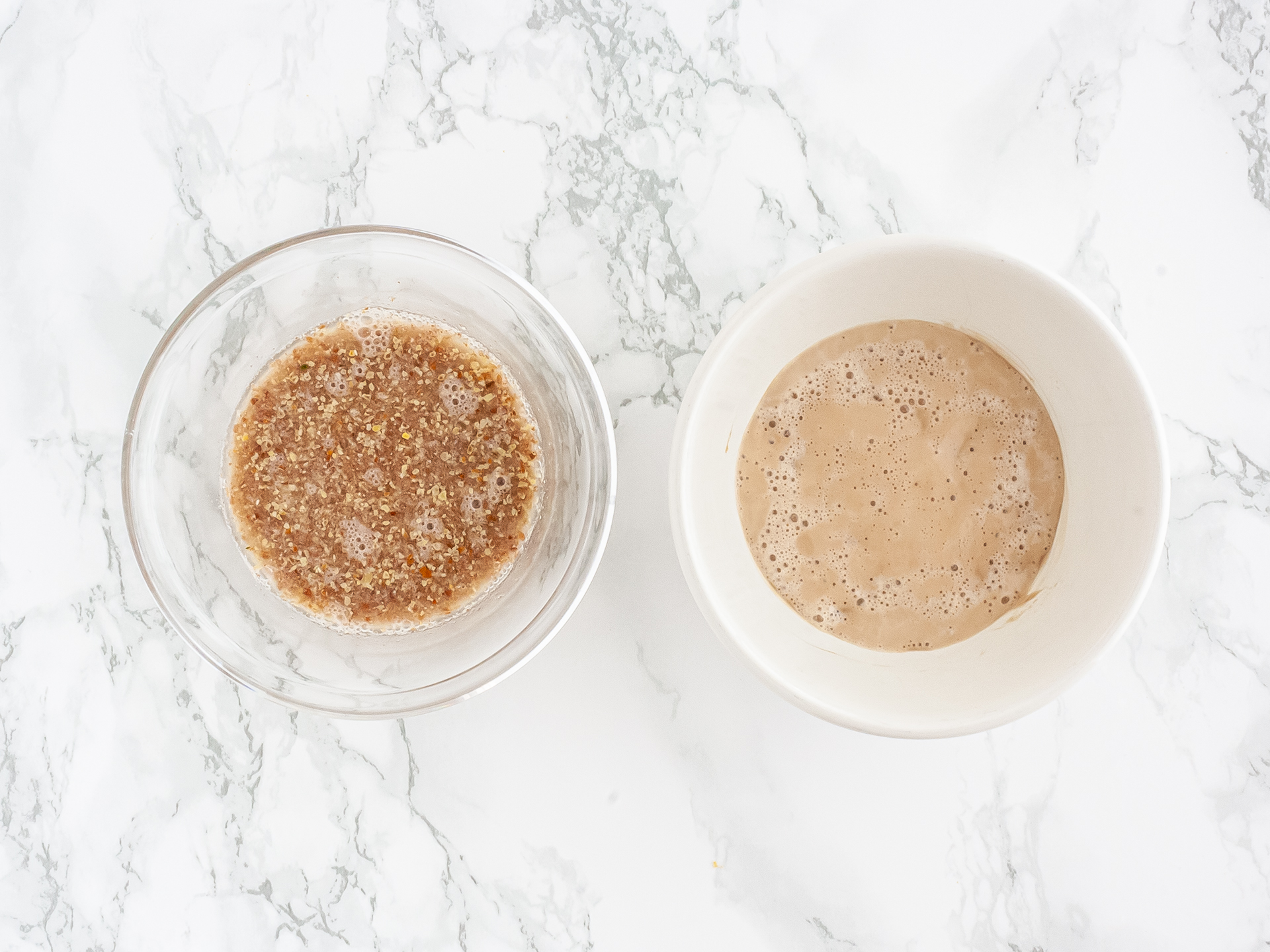 Step 2
In a large mixing bowl, combine wholemeal flour, almond milk, cinnamon, ginger, and vanilla.
Then, incorporate the melted coconut oil, the prepared flaxegg, and a pinch of salt.
Work the ingredients with a dough hook mixer, or just a wooden spoon, and add the activated yeast and brown sugar.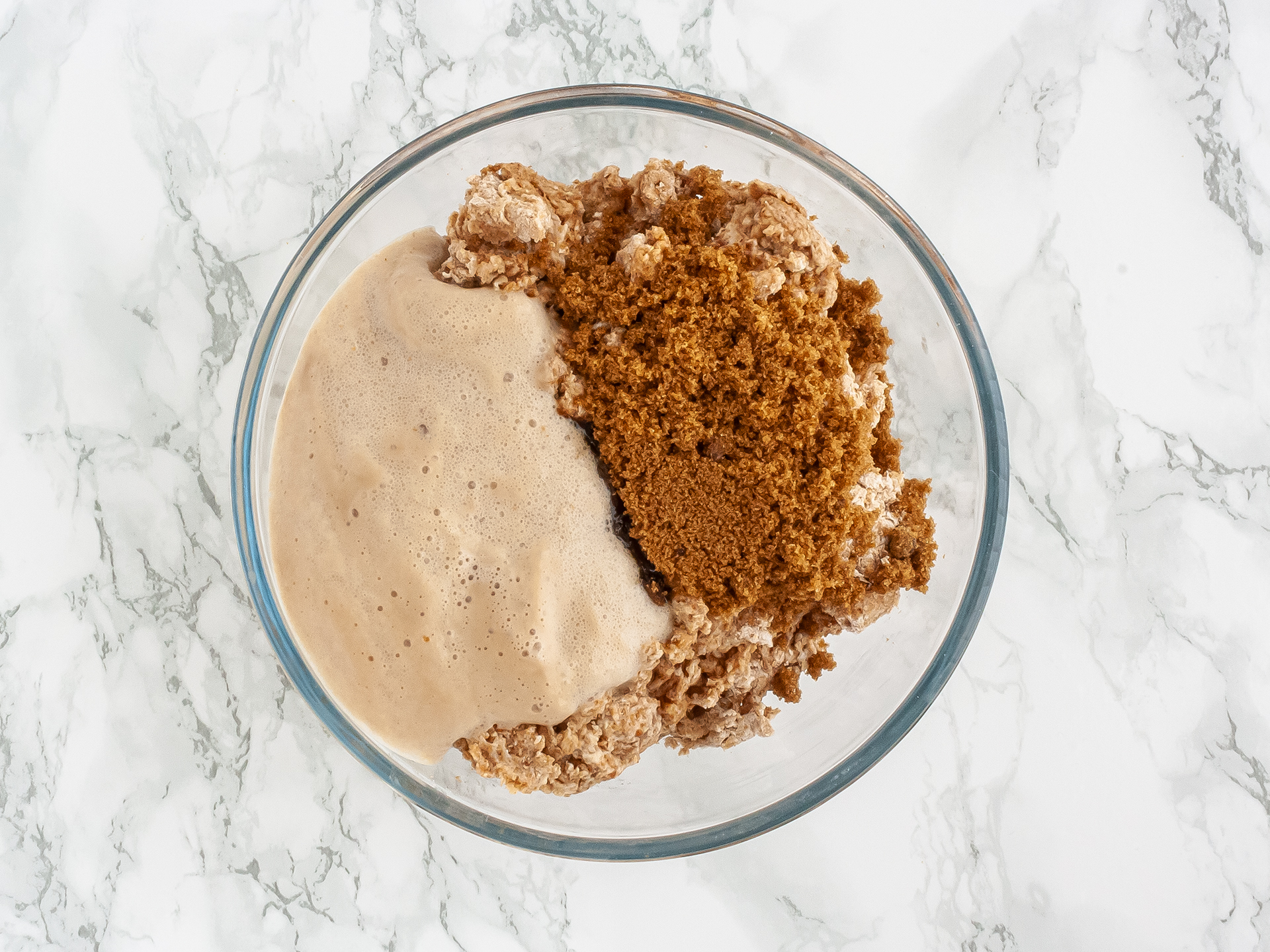 Step 3
Transfer the dough to a floured worktop and knead it by pressing it down and forward with the heel of your hand. Then fold back, turn sideways and repeat.
Knead the dough for 10 minutes and don't add more flour even if gets sticky.
Place it in a greased bowl and cover it with cling film and a cloth. Set aside for 1 hour until it has doubled in volume.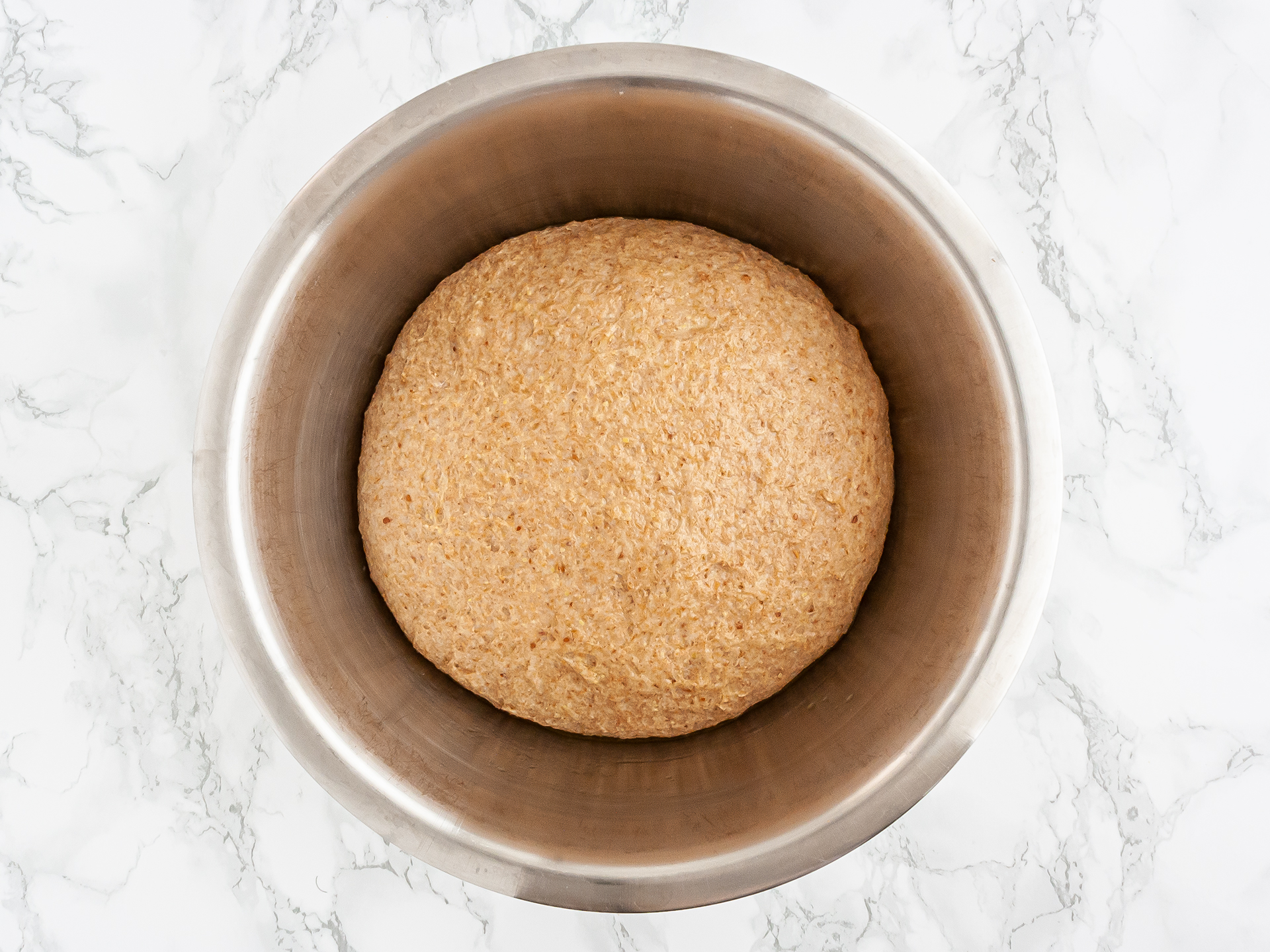 Step 4
Now, roll out the risen dough with a rolling pin to a 1.5 cm (0,5 inches) thickness.
Use a doughnut cutter to cut out 8 cm (3 inches) donuts and place them over a baking tray lined with parchment paper.
Cover with a cloth and allow proving for 30-40 minutes in a warm place, like under a wool blanket or in the oven, until they double in size.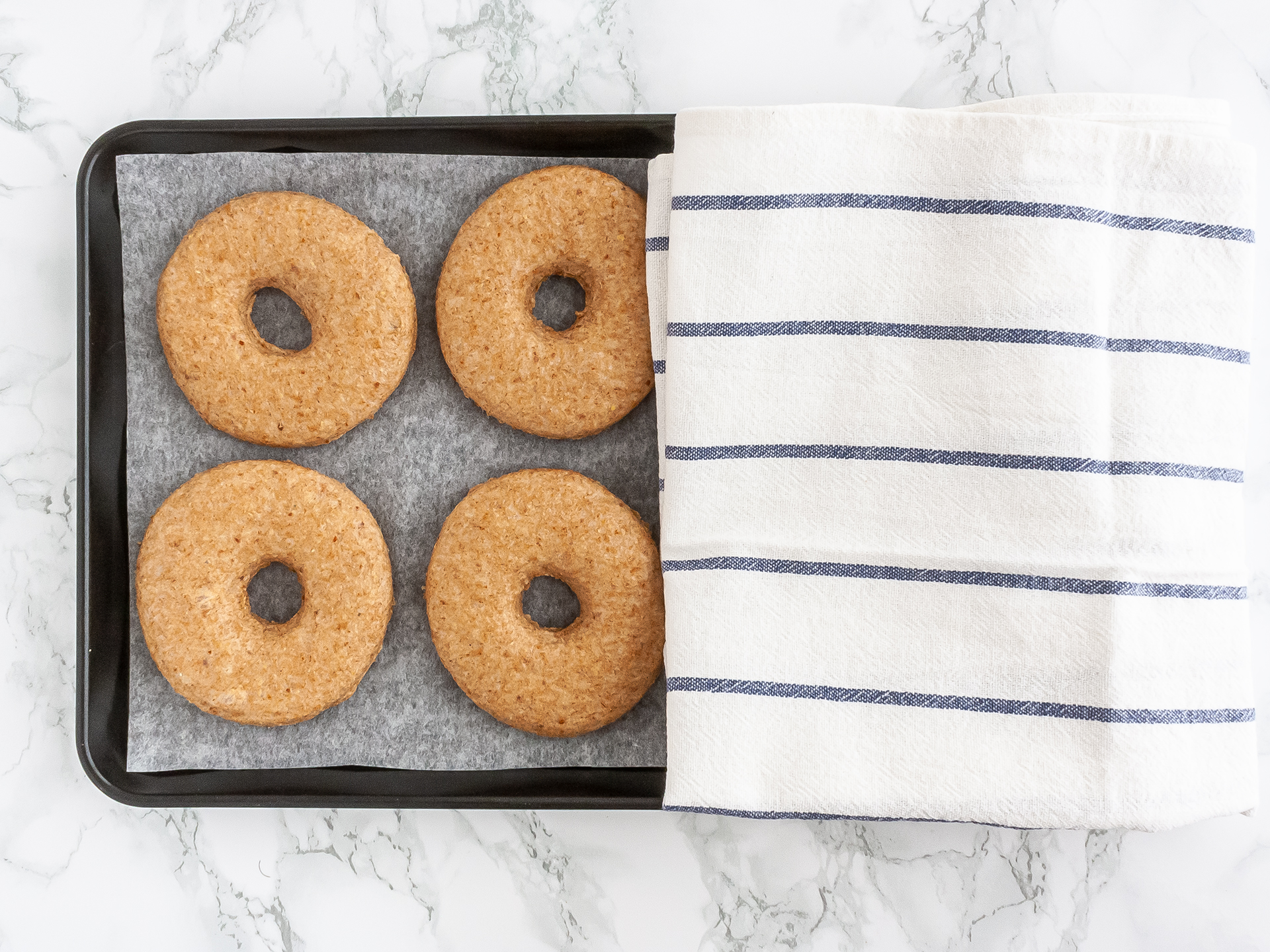 Step 5
Bake the risen doughnuts in the oven for 12 minutes at 180°C (355°F) or 160°C (320°F) for fan ovens (1).
Allow to cool down completely on a wire rack before garnishing.
Prepare the sugar-free glaze following our easy recipe here and use it to brush the top of the donuts.
Finally, sprinkle them with chopped pistachios, orange zest, cacao nibs, and coconut flakes (2).
Enjoy these mouthwatering egg-free doughnuts still warm!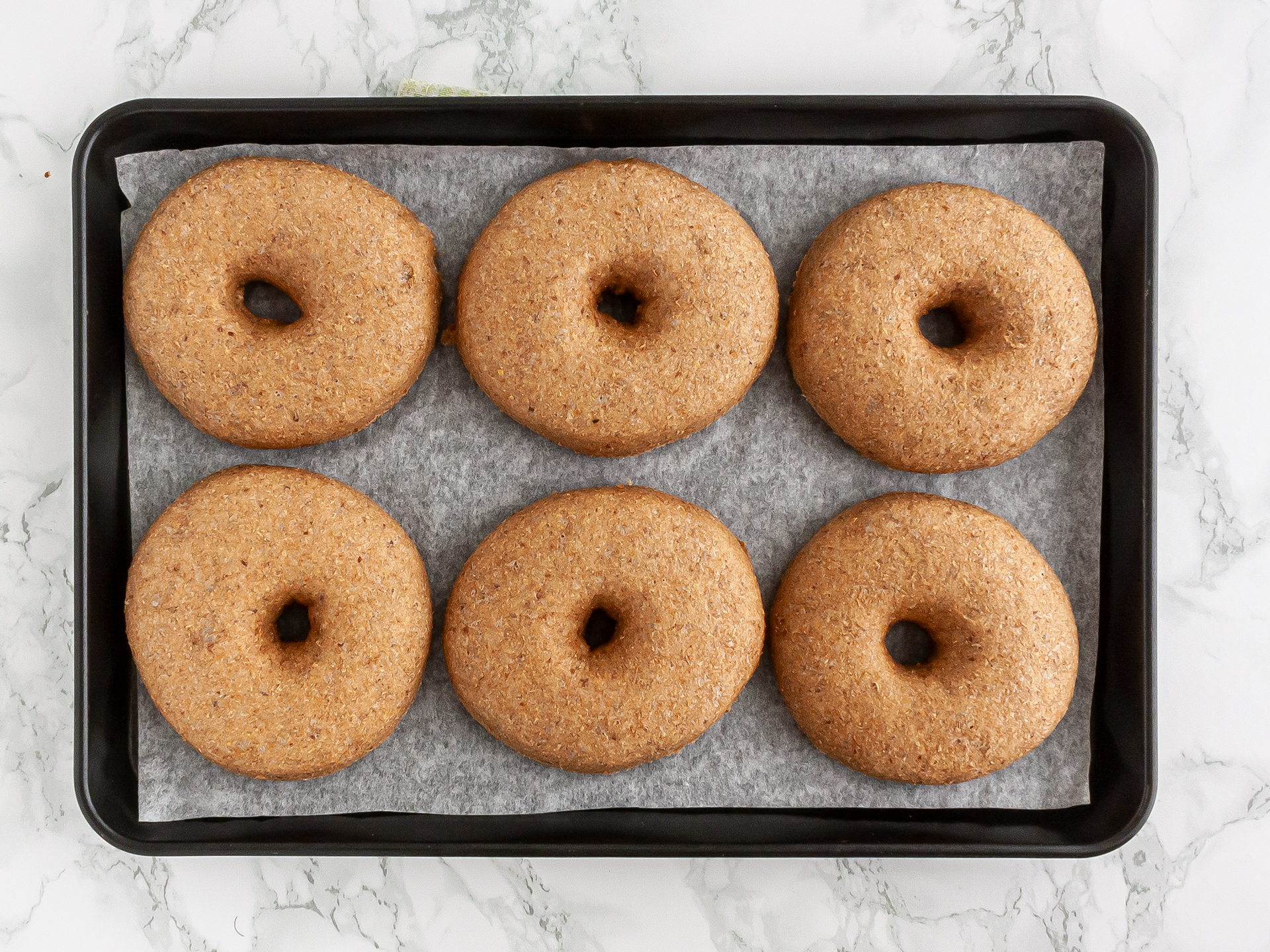 1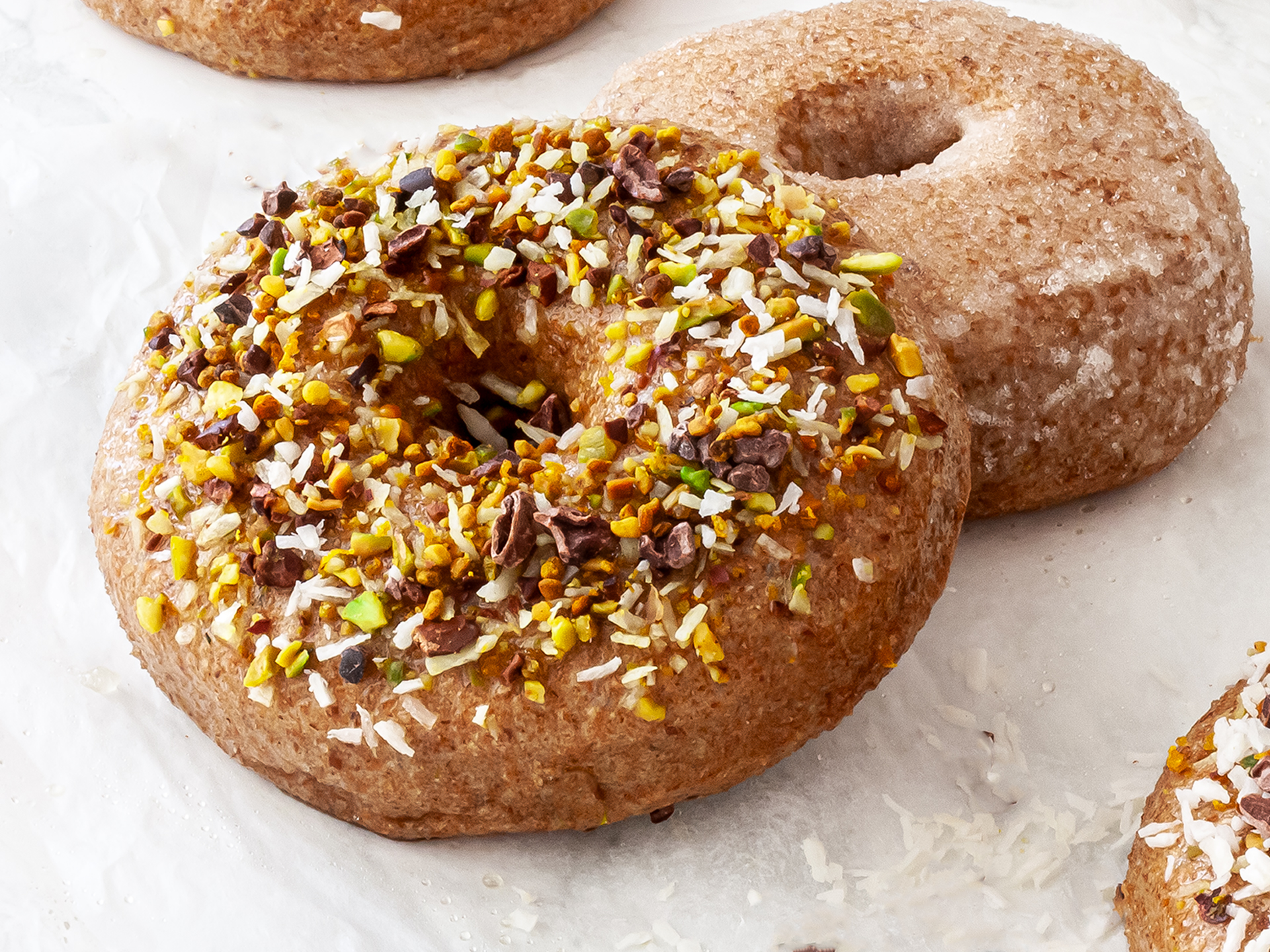 2
Tips
If you don't have a doughnut cutter, you can use a large cookie cutter to cut out the main shape and a smaller cookie cutter to cut the hole of the doughnuts.

You can store these egg-free donuts for 2 days in an airtight container at room temperature.