This easy one-bowl salad recipe is inspired to the traditional Italian (Sicilian) fennel salad with orange and olives.
To spice things up and transform this light salad meal into a fully balanced one-bowl recipe, we have added delicious and nutritious quinoa, avocado and walnuts! Quinoa provides healthy carbs, proteins and fibers while walnuts and avocado provide healthy fats, vitamins, and minerals.
Here's some more reasons why you should have this yummy vegan bowl:
both fennel and oranges are rich in vitamin C

there are tons of fibers in this recipe, over 35% of your daily recommended dose! Fibers help you regulate your digestive tract and lose weight.
So if you are looking for an easy and healthy lunch box to prepare the night before, our Sicilian Orange Salad with Fennel Avocado and Quinoa is the perfect idea for your next meal, loaded with flavors and goodness!
And if you'd love to try out more of our tasty lunch dishes, our Smart Search tool lets you browse recipes according to your food allergens, diet or nutritional requirements!
Ingredients
| | |
| --- | --- |
| Quinoa | 60 g |
| Bulgur Wheat | 60 g |
| Water | 240 mL |
| Extra Virgin Olive Oil | 2 tbsp |
| Lemon | 1 |
| Salt | to taste |
| Black Pepper | 1 pinch |
| Parsley | 1 tbsp |
| Thyme | 1 tsp |
| Fennel | 250 g |
| Radish | 50 g |
| Orange | 150 g |
| Avocado | 120 g |
| Olives | 30 g |
| Walnuts | 50 g |
Step 1
Rinse the quinoa and bulgur wheat and add them to a pot with water.
Simmer for 15 minutes until all the water is absorbed and the grains are soft.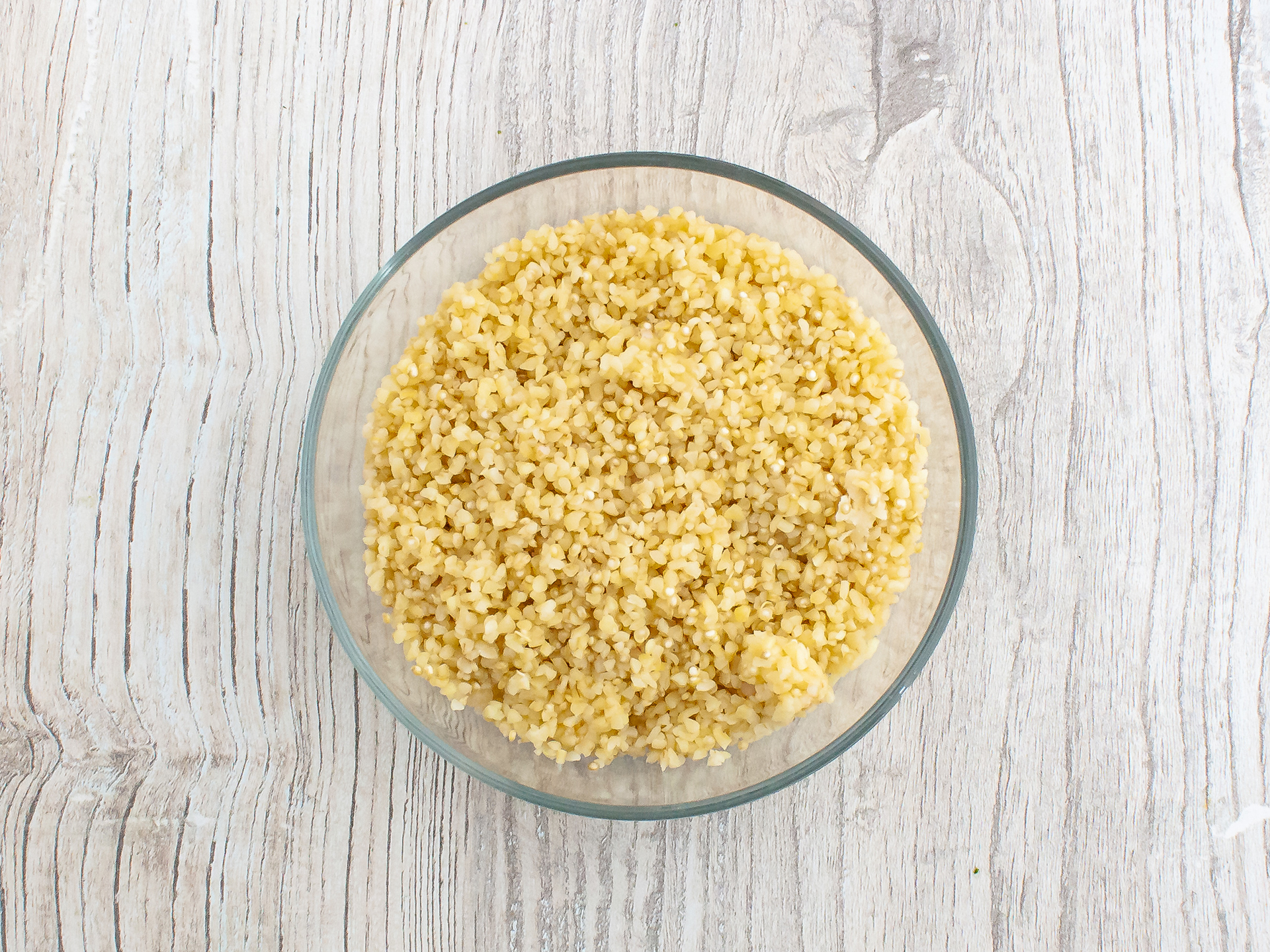 Step 2
In the meantime, prepare the vinaigrette combining the oil, lemon juice, salt, pepper, parsley and thyme in the salad bowl.
Use a lemon squeezer to extract the juice without dropping the seeds in.
Give a quick stir to combine all the ingredients.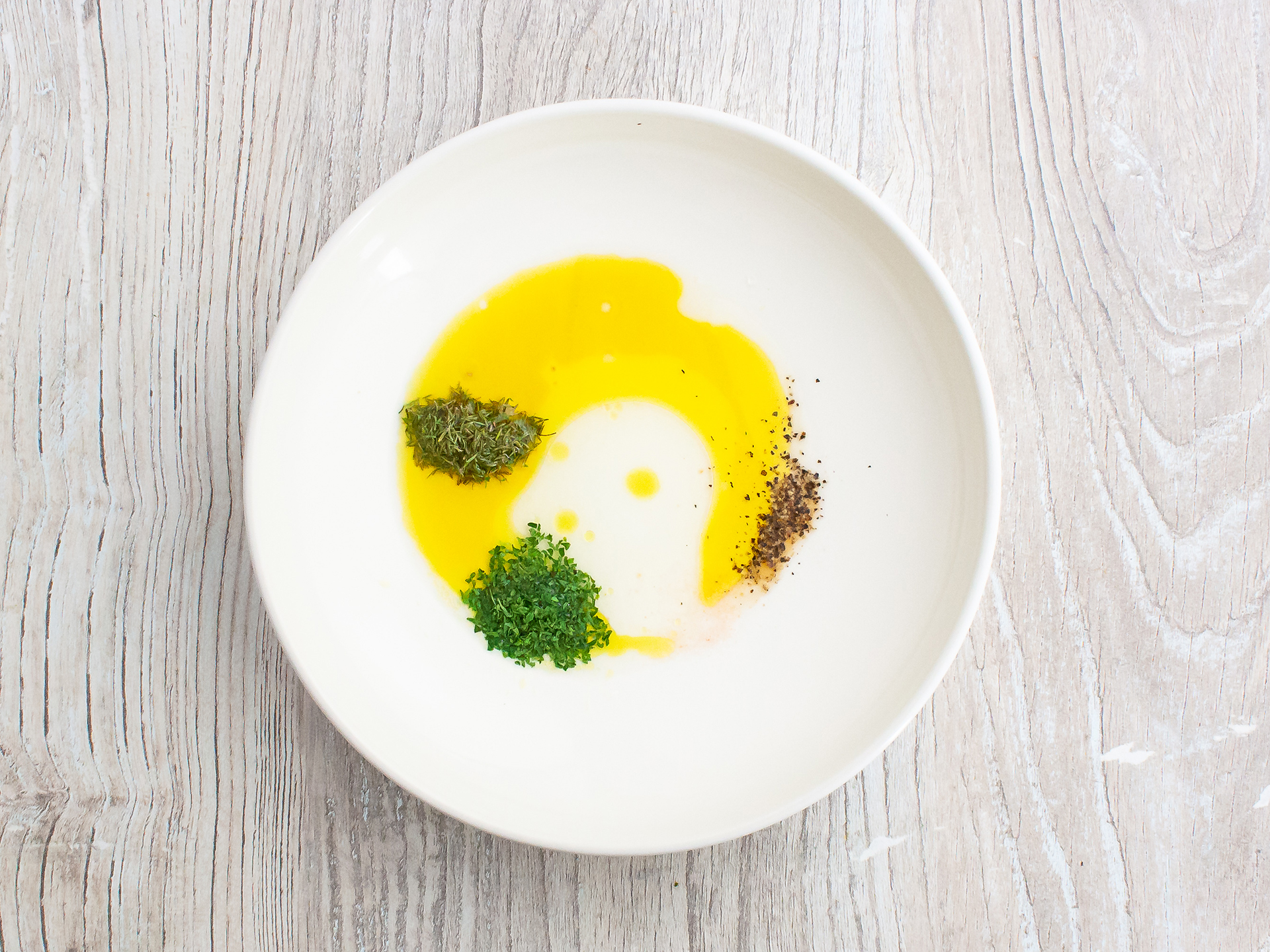 Step 3
Wash and slice the fennel and radish.
Peel the orange removing the pith and slice.
Slice through the avocado lengthwise until you feel the knife hits the pit, twist and open it. Remove the pit, scoop out the flesh and slice.
After you have prepared the vegetables (1) add a few scoops of the cooked quinoa and bulgur over the vinaigrette dressing.
Lay the vegetables over the grains and garnish with olives and walnut halves (2).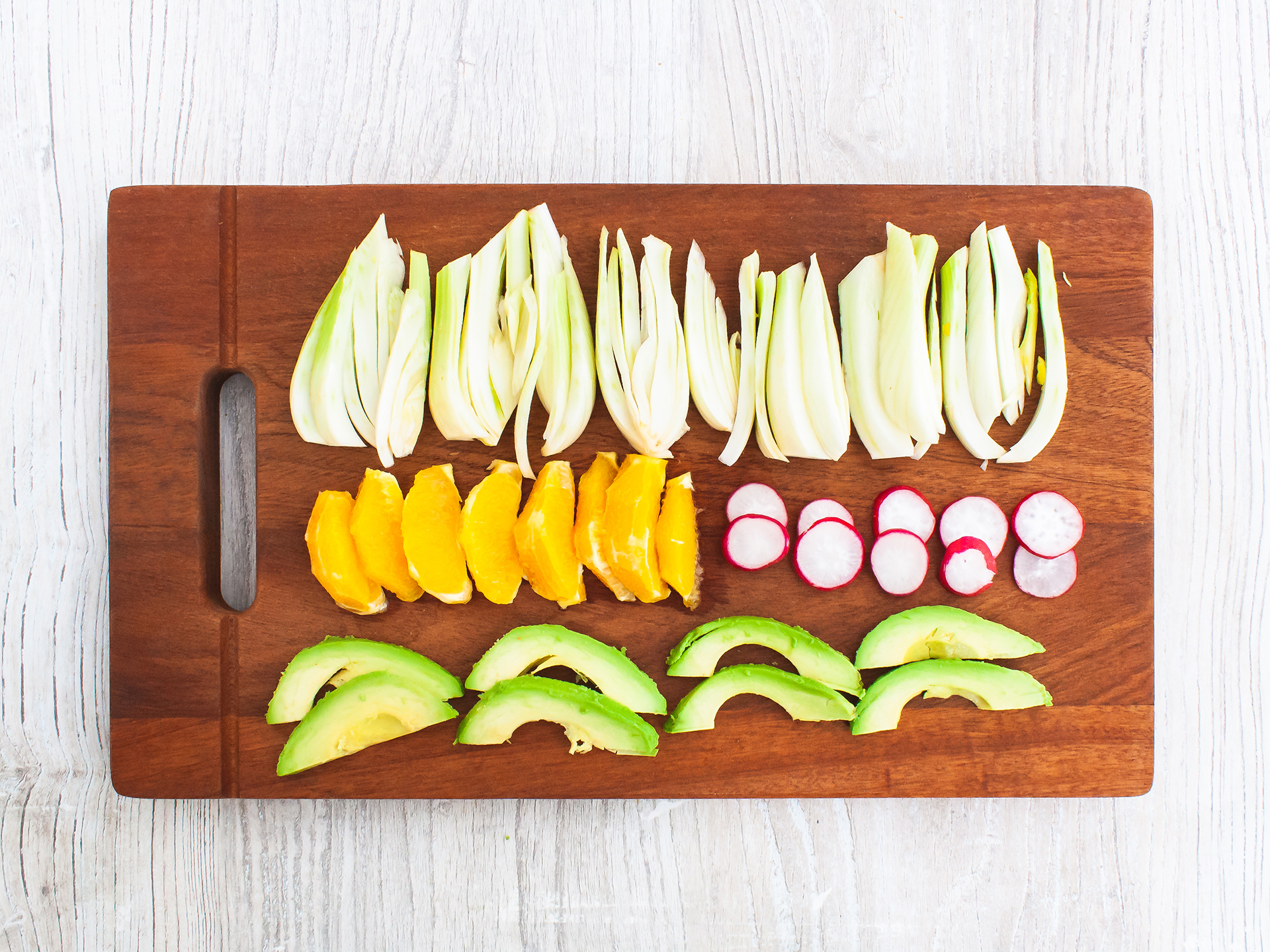 1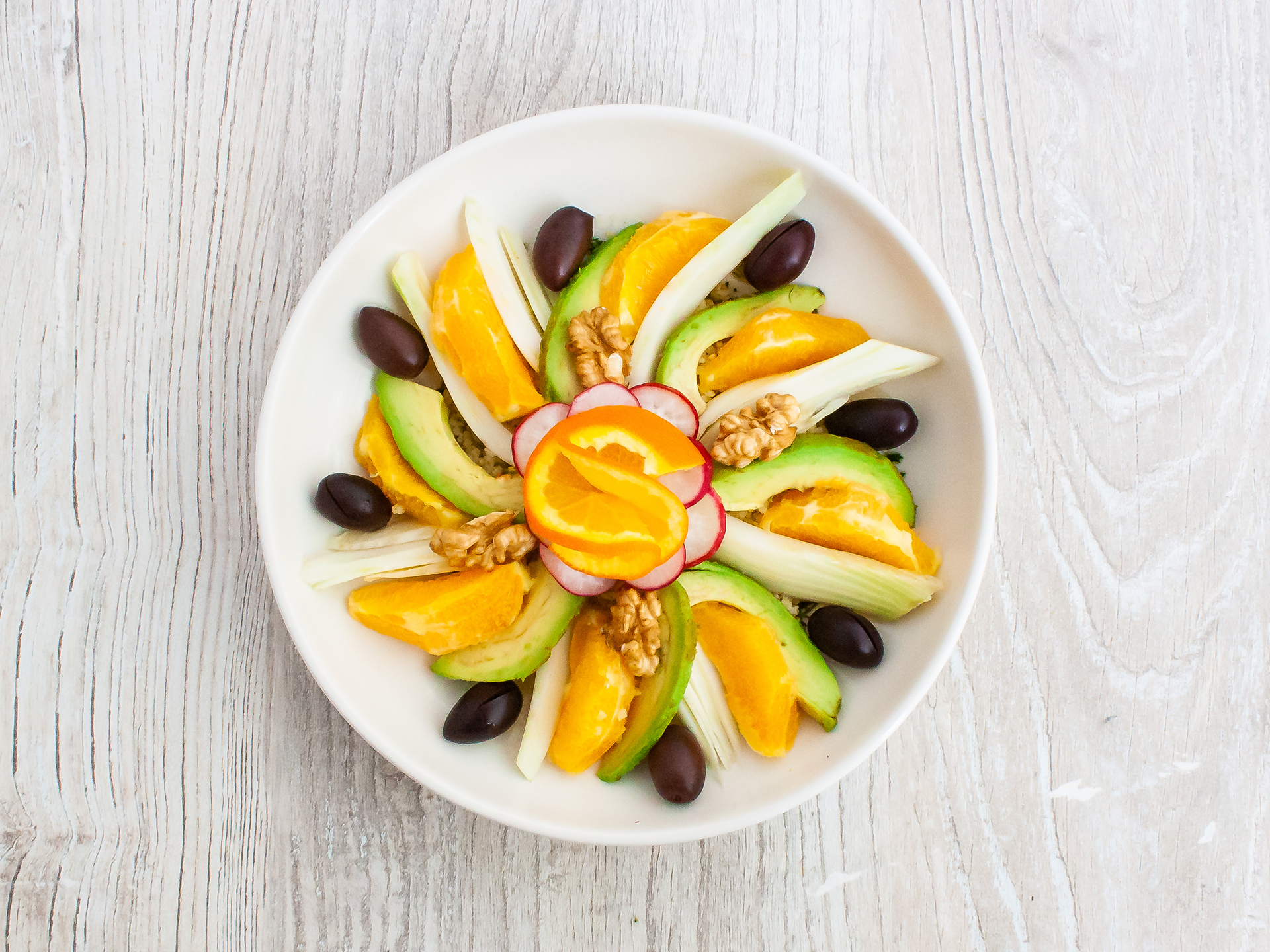 2
Tips
Try to add dices feta to this salad for a boost of proteins and calcium.

To make this recipe gluten-free, replace the bulgur wheat with wholegrain rice or use a combination of red and white quinoa.