In a few simple steps, we'll show you how to make delicious gluten-free arepas. These flat round patties are a simple every-day food eaten in some regions of South America like Colombia and Venezuela.
Made of a maize dough, they are so versatile as they can be made into sandwich pouches and filled with sweet or savoury ingredients.
Being naturally gluten-free they are a perfect bread replacement in celiac diets. Also, when baked or cooked in a little oil and stuffed with beans and vegetables, the arepas can definitely make for a healthy meal, perfect to pack in your lunch box.
The maize flour used to make arepas is a pre-cooked cornmeal flour, like the brand Harina PAN, which widely available in USA. However, it is somewhat more difficult to find in other countries like in the UK, where coarse cornmeal or polenta are more common.
But don't worry, if you can't find Harina PAN, you can still make arepas with coarse cornmeal or polenta. You just have to boil the cornmeal in water in ratio 1 : 2 until the water is absorbed and then shape the dough into arepas patties. Simple!
If you love healthy recipes like this, make sure to subscribe to our newsletter and you'll get our newest recipes sent right into your inbox every week, plus our free ebook!
Ingredients
| | |
| --- | --- |
| Pre-Cooked Cornmeal | 300 g |
| Salt | 11/2 tsp |
| Turmeric | 1 pinch |
| Warm Water | 300 mL |
| Vegetable Oil for Frying | 2 tbsp |
Step 1
In a mixing bowl, combine the pre-cooked cornmeal with salt and turmeric.
We have used pink Himalayan salt as it's high in minerals and gives extra flavour to any dish.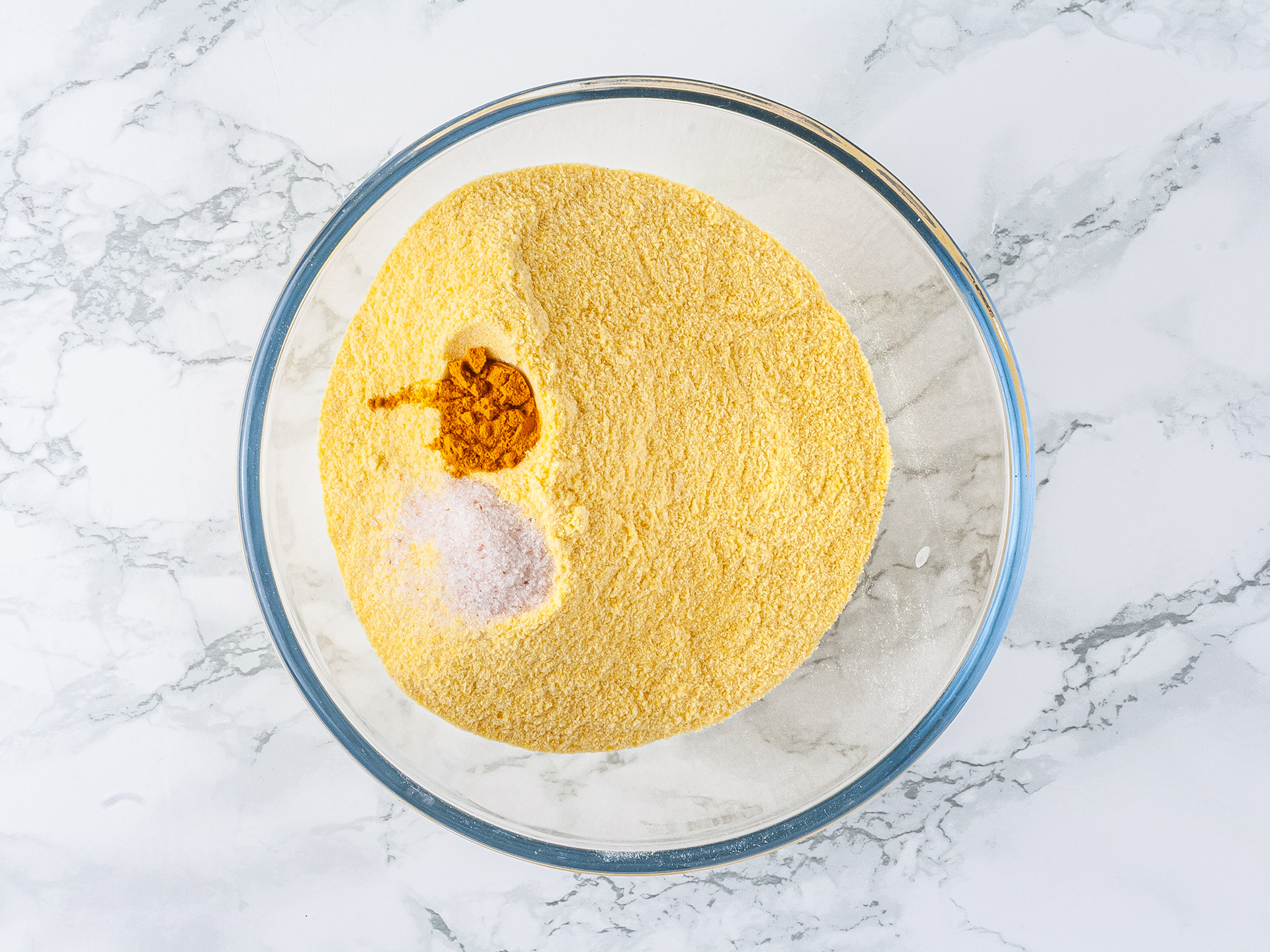 Step 2
Add lukewarm water to the cornmeal and stir well. Knead the ingredients for a few minutes or until the dough comes together.
Then, let the mixture stand for 5 minutes.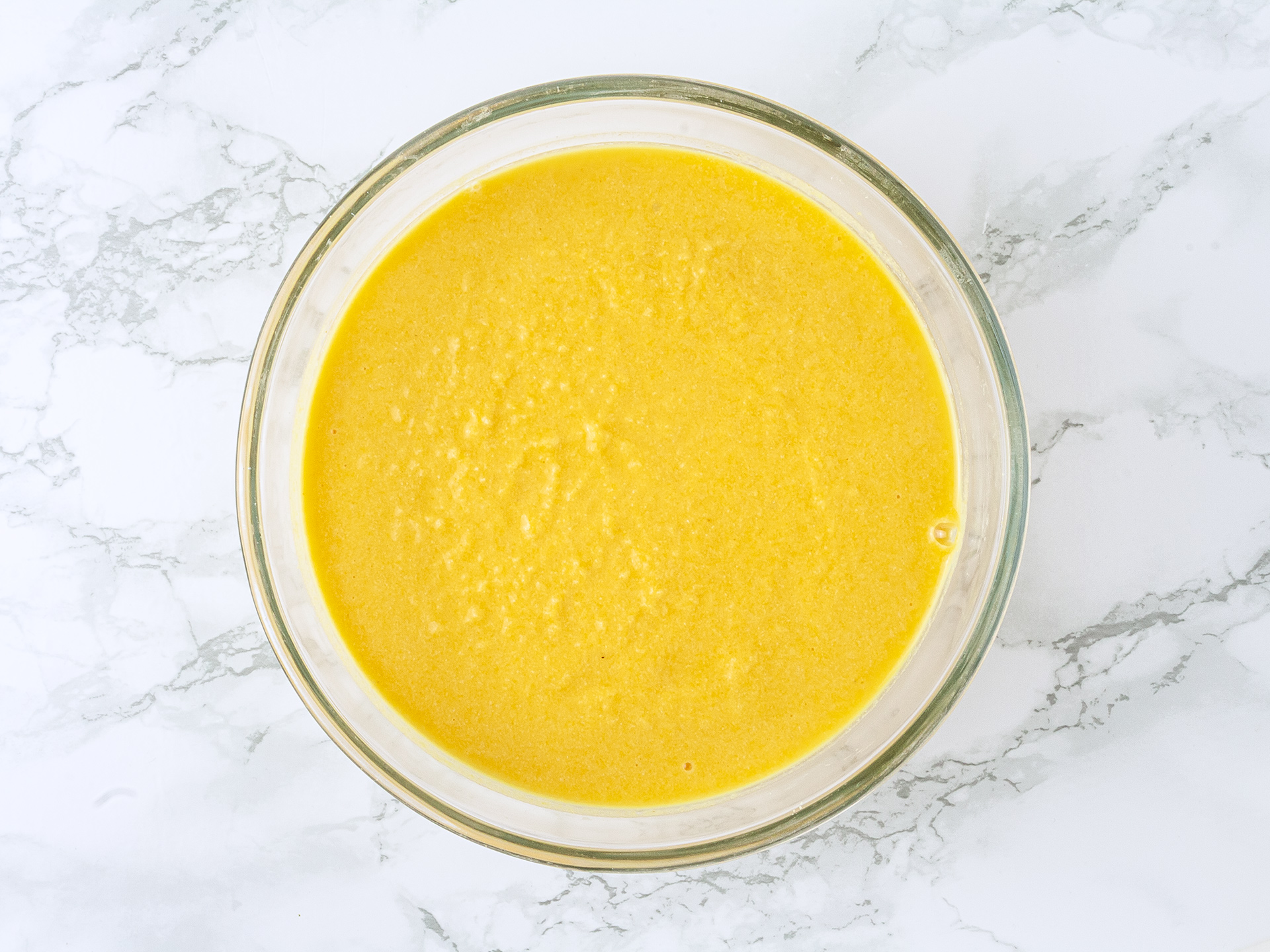 Step 3
Form as many balls as the number of servings and then flatten each of them into a patty over the palm of your hand or in between two sheets of baking paper.
Heat the vegetable oil in a non-stick skillet and place the arepas.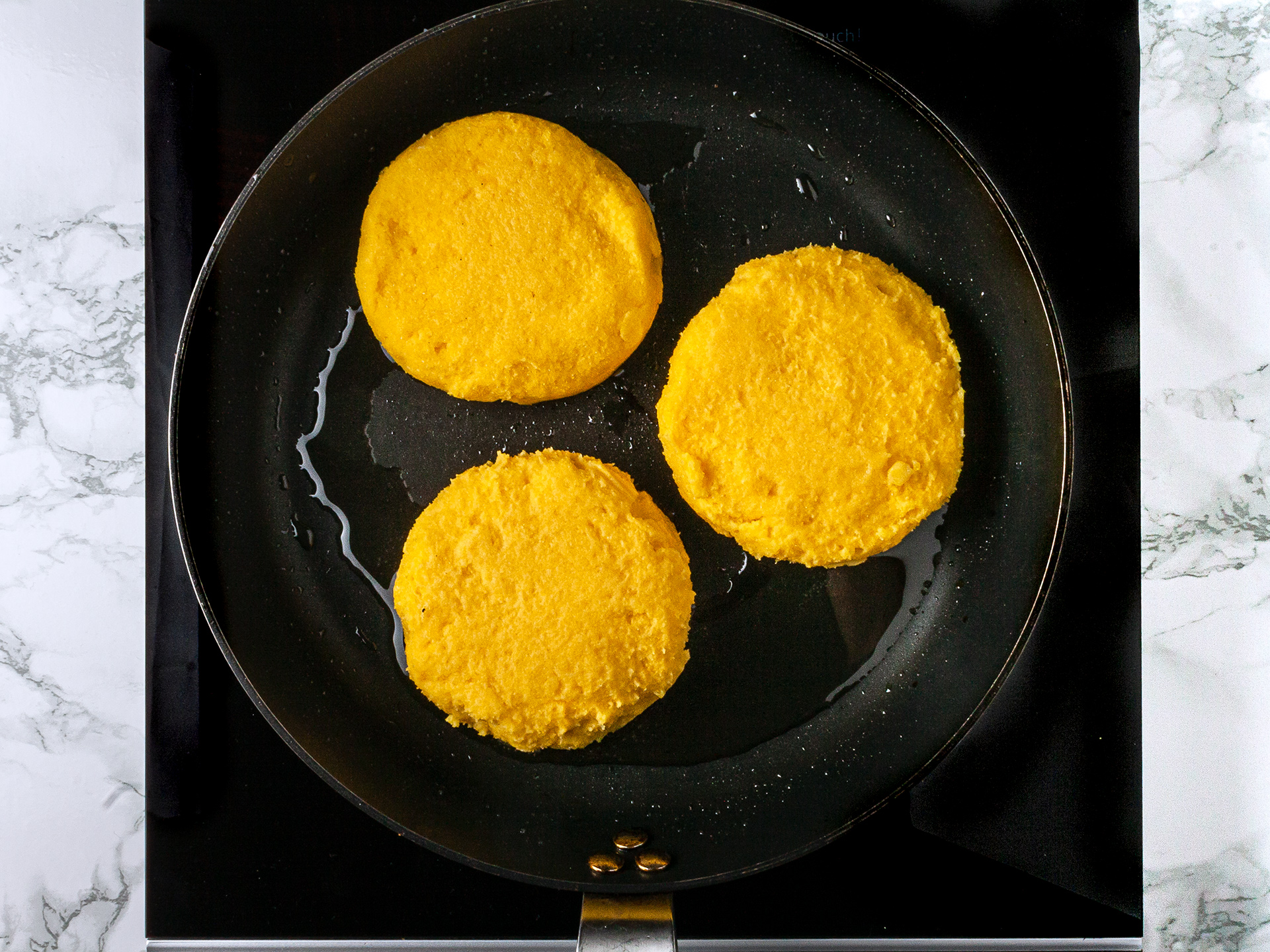 Step 4
Cook the arepas for 5 minutes on each side until a crust forms and they are nicely golden.
Remove them from the pan and pat excess oil with kitchen towels.
Slice in half and stuff these delicious gluten-free arepas with your favourite fillings.
We especially recommend guacamole, black beans, and chilli flakes.
Enjoy!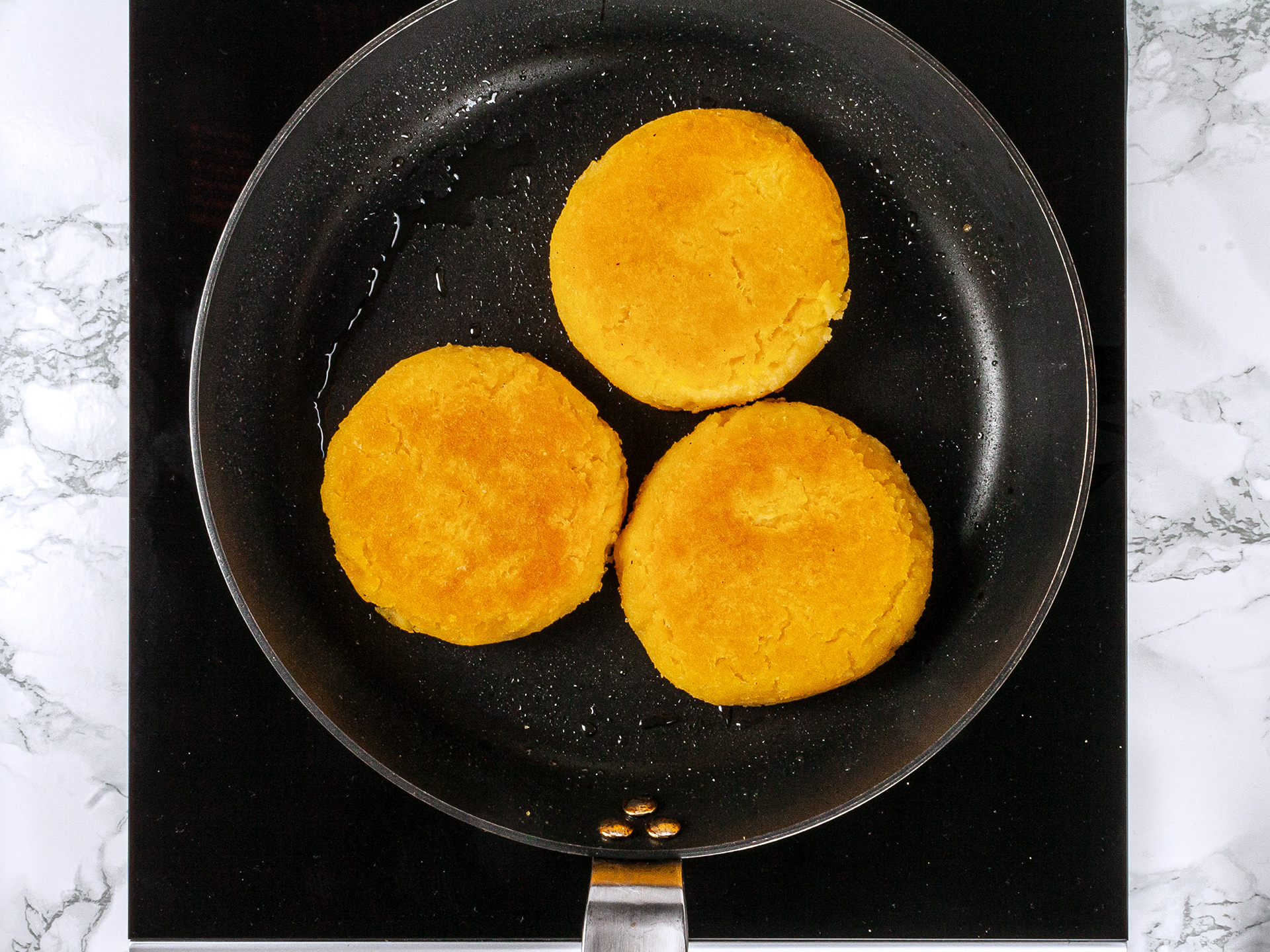 Tips