How would you like a glowing high-protein and low-fat porridge for breakfast? Keep reading, and we'll show you how to make this "golden" turmeric oatmeal with sugar-free homemade poached plums.
Turmeric is such a cute little thing. It's a great source of precious vitamins and minerals, it makes your food glow like gold, and regular consumption can help against inflammation and depression[1].
Turmeric is pretty alright, but it doesn't make a complete breakfast. To start your day like a champ, you need fibres, carbs, and proteins. Oats take care of the first two, and we filled this recipe with lots of protein-rich ingredients, like:
Soy milk

Soy yogurt

Pumpkin Seeds

Almond spread
All the ingredients we used are plant-based, making this golden oatmeal perfect for vegans. And just like any other oatmeal, it's also gluten-free.
Moreover, we didn't use any added sugars. Instead, we took some ripe plums and poached them in water with a bit of cinnamon.
Ok so, here's some quick nutritional highlights from a bowl of this porridge. It gives you 33% RDI of proteins, 32%RDI of fibres, only 6% of saturated fats and a nice boost of slow-release energy with 367 calories. Make it in just 15 minutes following the steps below. Enjoy!
Ingredients
Poached Plums
Water

120 mL

Cinnamon

1/2 tsp

Plums

4

Porridge
Soy Milk

380 mL

Oats

60 g

Turmeric

1/2 tsp

Almond Butter

1 tbsp

Toppings
Soy Yogurt

100 g

Pumpkin Seeds

15 g
Step 1
Let's start by preparing the poached plums.
Pour water in a saucepan and stir in the ground cinnamon. Then, add the plums, halved and pitted.
Bring to a boil and simmer for 10 minutes covered. The plums will soften and release their juices which will turn into a delicious, purple syrup.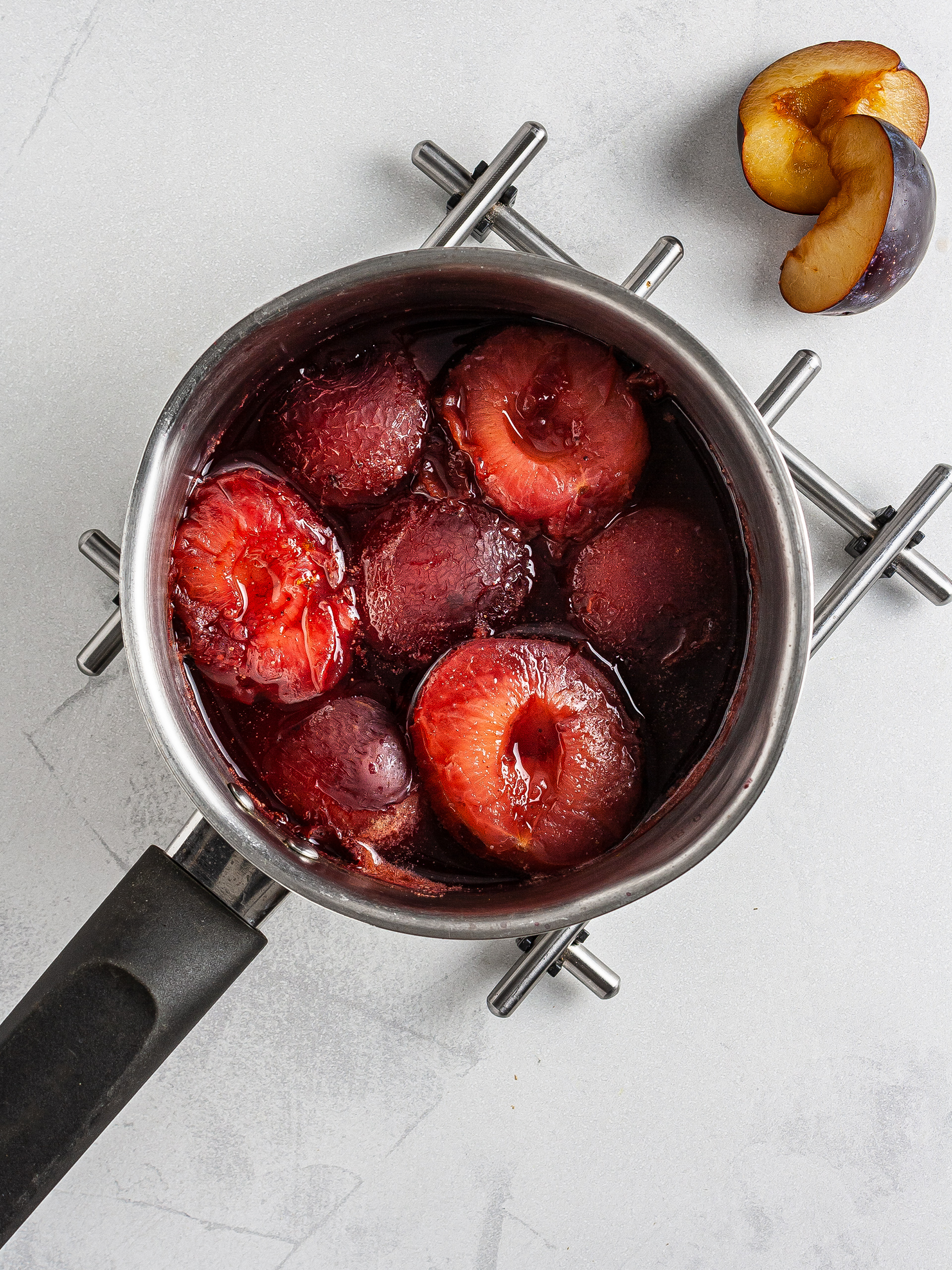 Step 2
Meanwhile, combine soy milk and oat flakes in a clean pot and bring to a boil over medium heat.
Then, lower the heat and cook the porridge for 5 minutes while stirring continuously to avoid the oats getting stuck to the bottom of the pan and burning.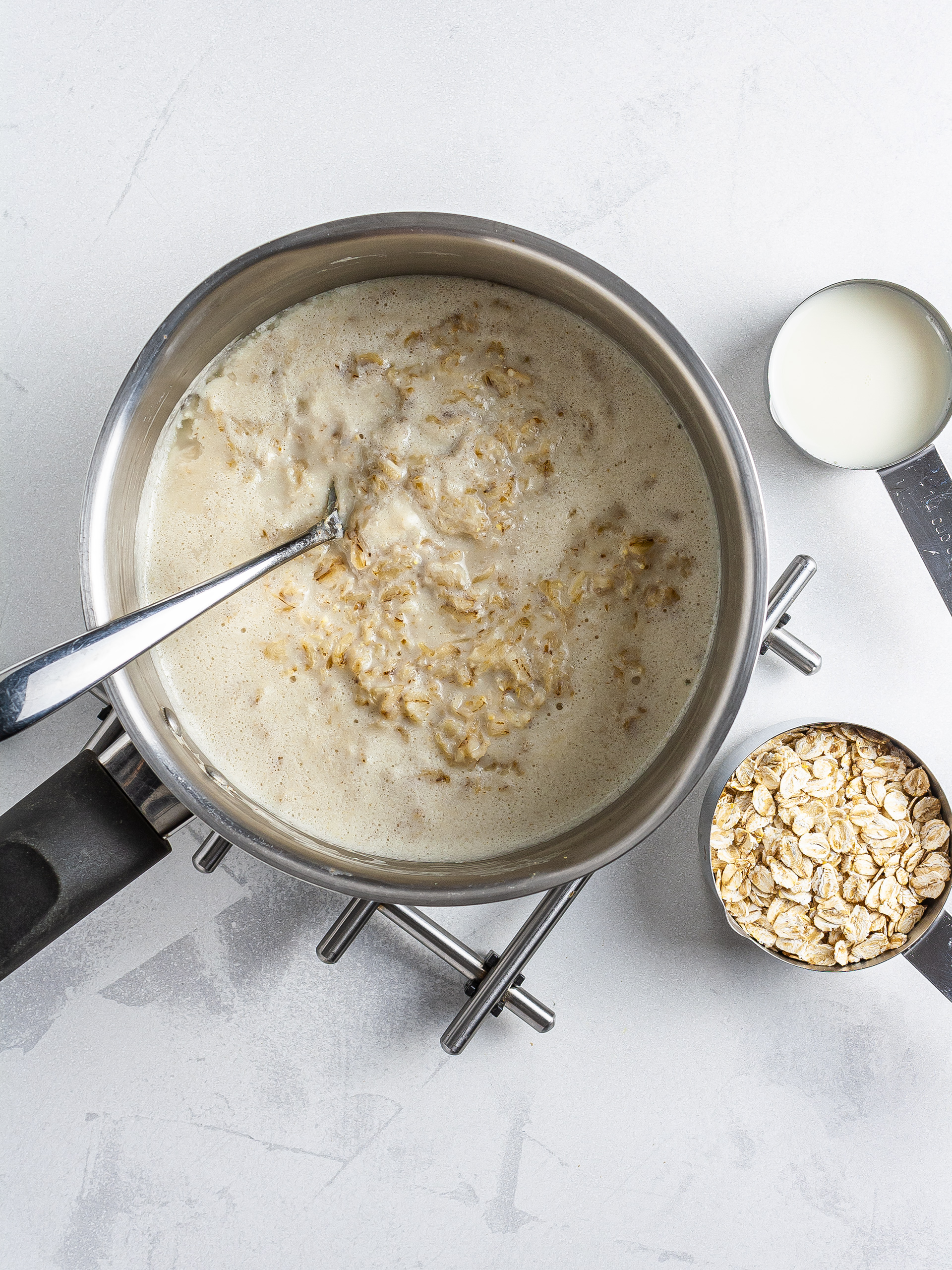 Step 3
When the oatmeal has thickened, stir in the turmeric powder and almond butter.
Mix well to incorporate the ingredients and then remove the pan from the heat.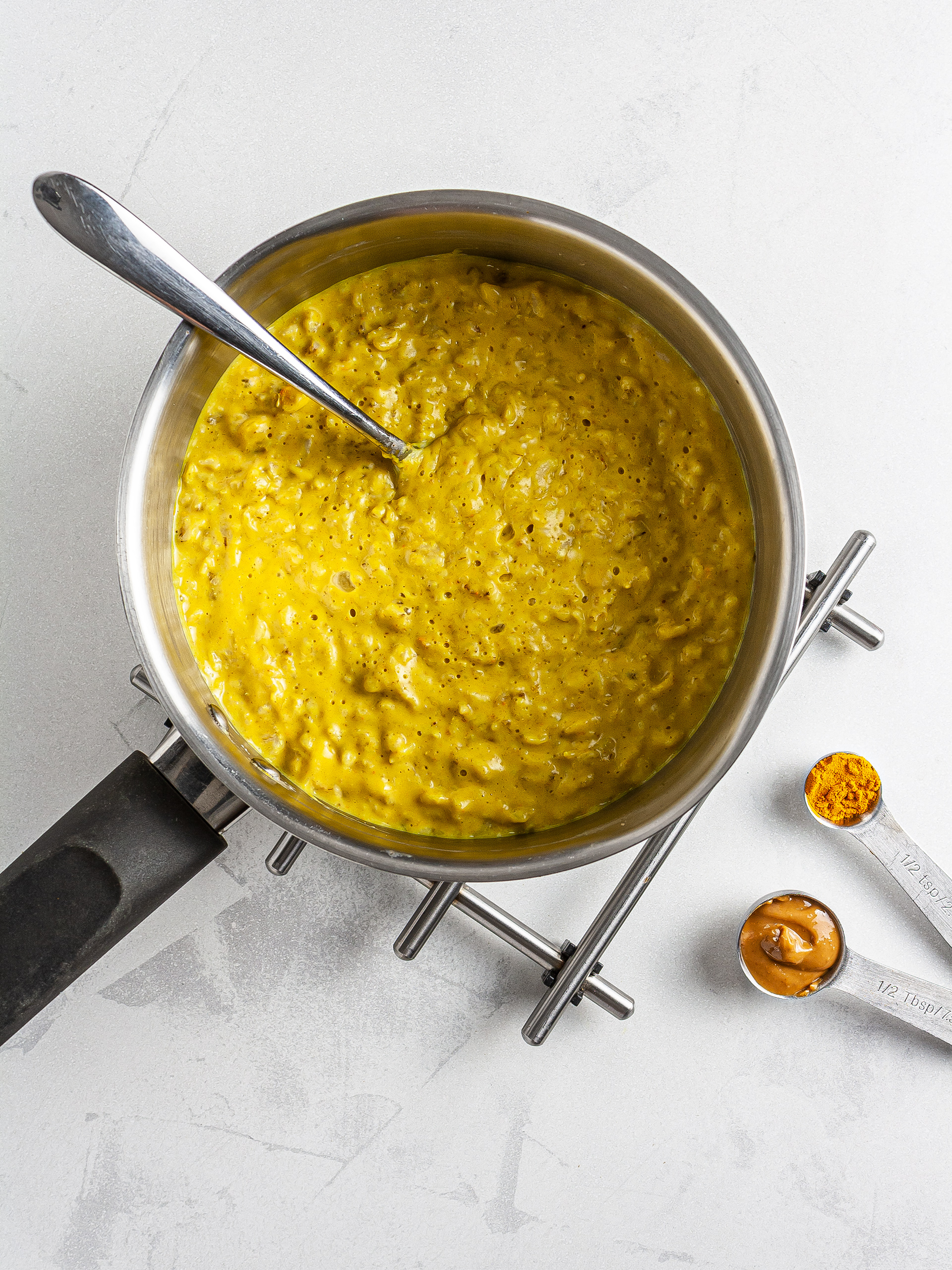 Step 4
Divide the golden porridge among bowls and spoon the soy yogurt over it.
Then, top with the poached plums and sprinkle with pumpkin seeds.
Finally, drizzle the plum syrup over the oatmeal and serve warm.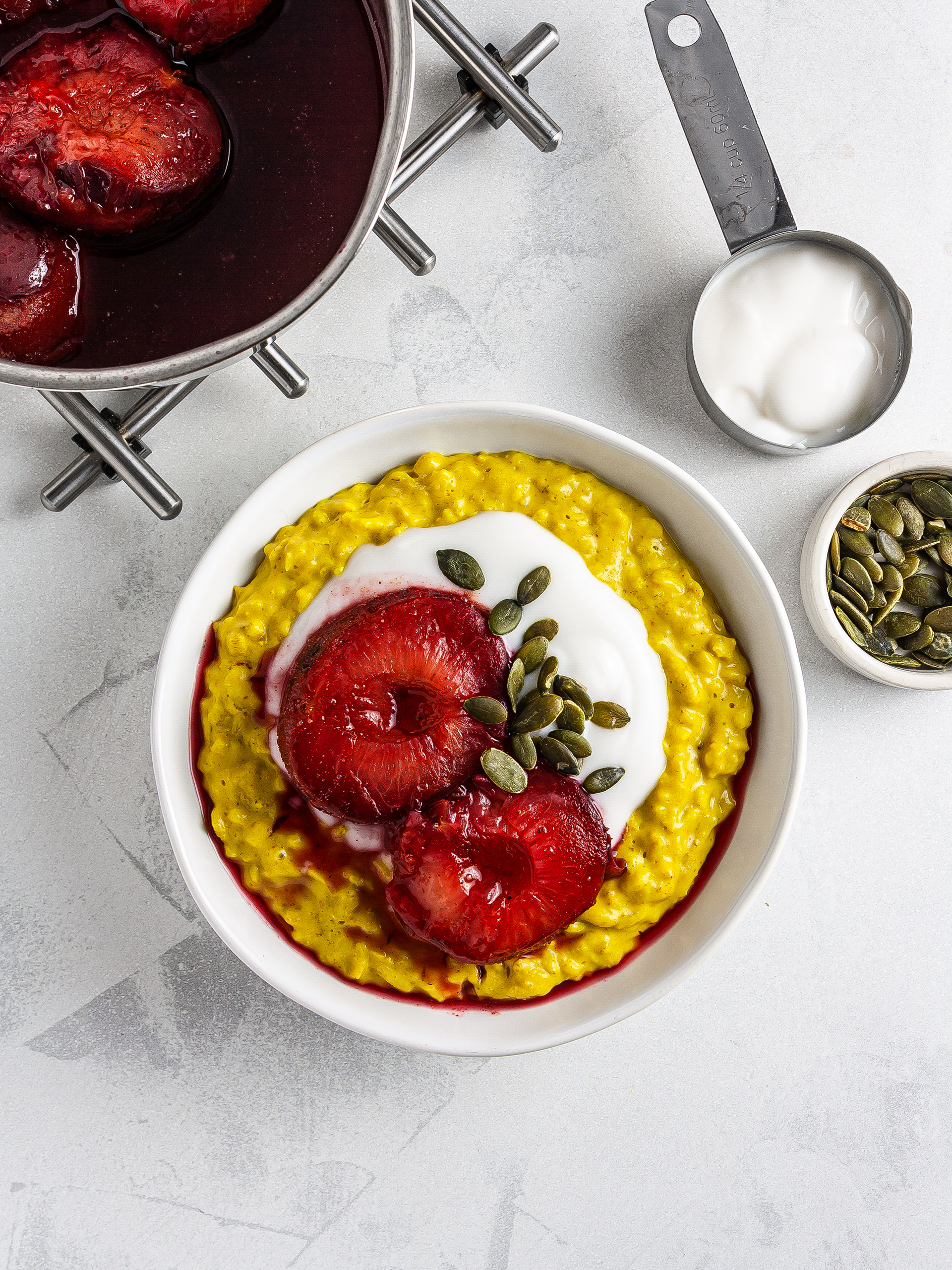 Tips
Add ground ginger to the poached plums for extra flavour and an anti-inflammatory boost.