This rich stew recipe is inspired to the famous curry dish originating in Chettinad, a region in South India. While the classic recipe includes chicken, we wanted to experiment with another type of meat, lamb. Mutton Chettinad is a very popular Tamil-style dish, and today we'll show you how to make it with our easy and fast recipe.
The traditional Chettinad requires a long list of ingredients, a spice grinder, and quite some time for marinating and cooking the meat.
Instead, we tried to make this recipe as simple as possible. So rather than toasting and griding the many seeds and spices, you just have to sizzle garam masala powder in oil with onions and garlic. Then, by using diced stew lamb, you won't have to cook the meat for long, 30 minutes is all it takes.
The result is hearty curry with a rich, spicy broth enriched by chopped tomatoes, and grated coconut. A real delight!
Serve it hot with a side of steamed rice, flatbreads, or the traditional dosa pancakes.
Frequently Asked Questions
What to serve with this mutton stew?

According to the Chettinad culinary traditions, curries are served with rice on the side.

Also, paratha flatbreads or dosa pancakes often accompany these stew dishes.

This Indian lamb curry pairs wonderfully with steamed brown rice, naan bread, and vegetable side dishes.

Our beetroot poriyal stir-fry would go well with this recipe, check it out here.
Which type of lamb is best for this Indian curry?

Many of the variations of the classic chicken Chettinad use lamb or mutton.

Mutton-based dishes are quite popular in Indian cuisine, while lamb meat is more commonly found in Western dishes.

For this curry recipe, good meat cuts include boneless shoulder pieces or lamb stew meat.

Although mutton is more flavourful, it requires longer to cook. So, to make this recipe faster, we opted for lamb meat.

If you prefer to prepare this Chettinad curry with mutton, follow our recipe as above but cook the meat for longer. It would take about 40 minutes for the meat to soften, so pour a bit of water in the broth from time to time to keep the curry runny.
What can I use instead of fresh coconut?

The original Chettinad recipe includes freshly grated coconut, but you can also use dry/desiccated coconut, which is easy to find all year long.

Alternatively, swap it with tinned coconut milk to make your curry even more flavourful.

If you don't fancy that taste of coconut, just omit it from the ingredient list, and your lamb stew will still taste great.
Ingredients
| | |
| --- | --- |
| Rapeseed Oil | 1 tbsp |
| Red Onion | 1 |
| Garlic Cloves | 2 |
| Fresh Ginger Root | 1 tsp |
| Chilli Flakes | 1 tsp |
| Garam Masala | 2 tsp |
| Turmeric | 1/2 tsp |
| Fresh Coconut | 25 g |
| Diced Lamb | 280 g |
| Tomatoes | 4 |
| Lemon | 1/2 |
| Fresh Coriander | to taste |
Step 1
In a skillet, heat the vegetable oil and add finely chopped onions, crushed garlic, grated ginger, and dried chillies.
Sizzle the ingredients for 3 minutes or until the onions have softened.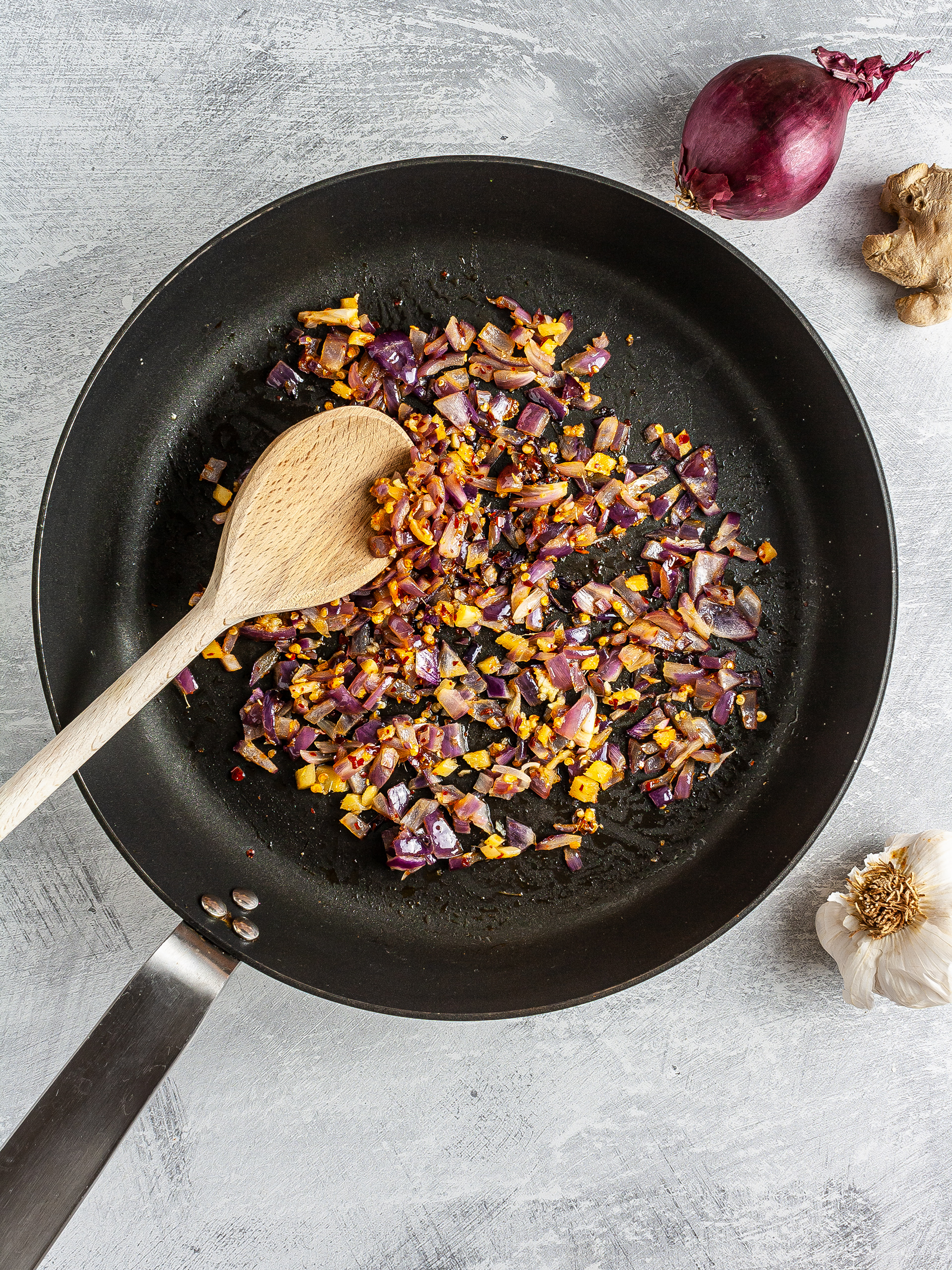 Step 2
Now, add the garam masala, turmeric, grated coconut, and diced lamb. Give all a good stir and cook covered for 10 minutes.
Allow the meat to get nicely seared and release its flavour.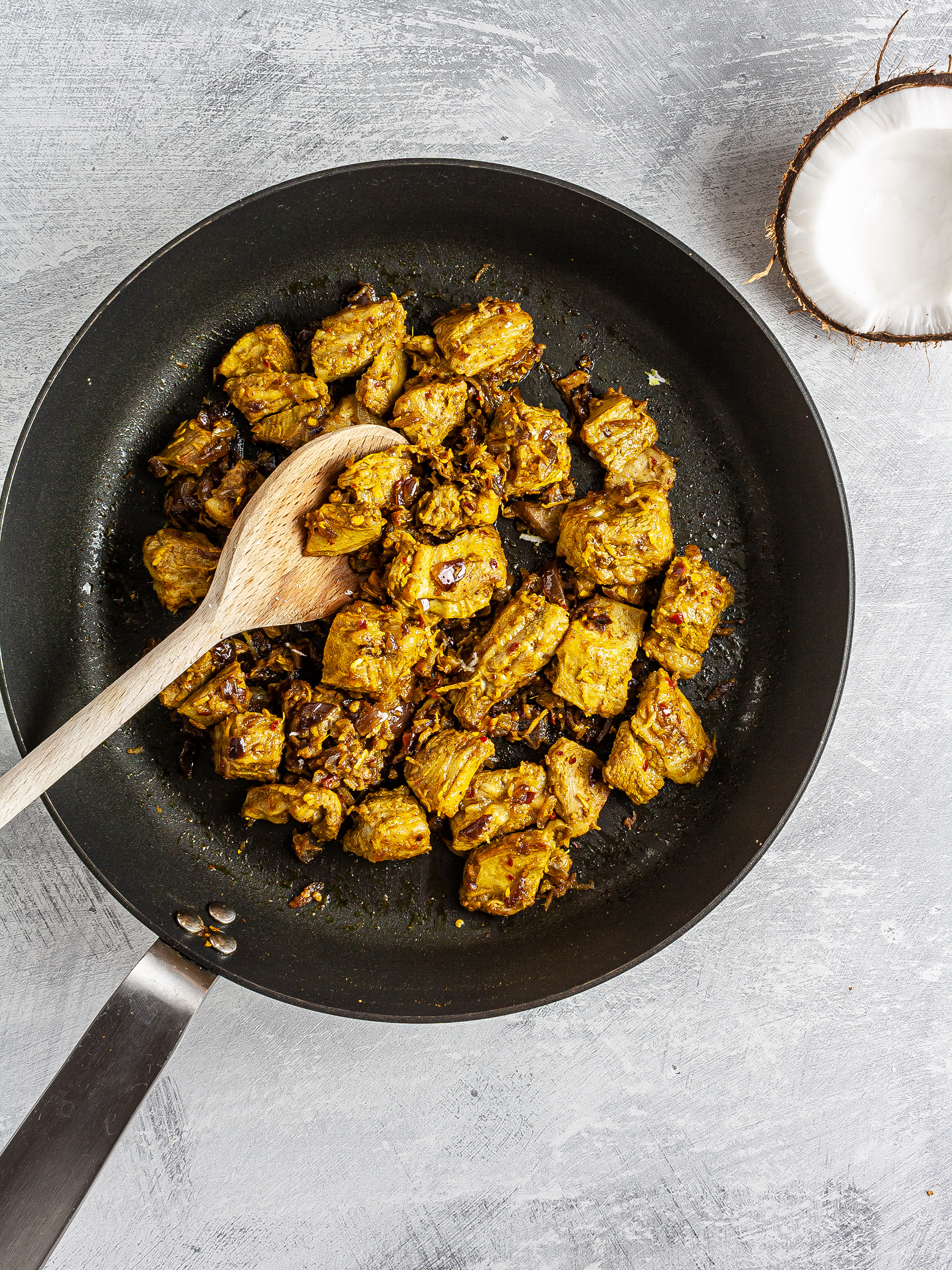 Step 3
Next, add chopped tomatoes and pour about half a glass of water.
Season with salt and pepper to taste, and simmer the curry for a further 20 minutes or until the lamb meat has softened.
Allow the broth to reduce to a thick sauce and the tomatoes to soften.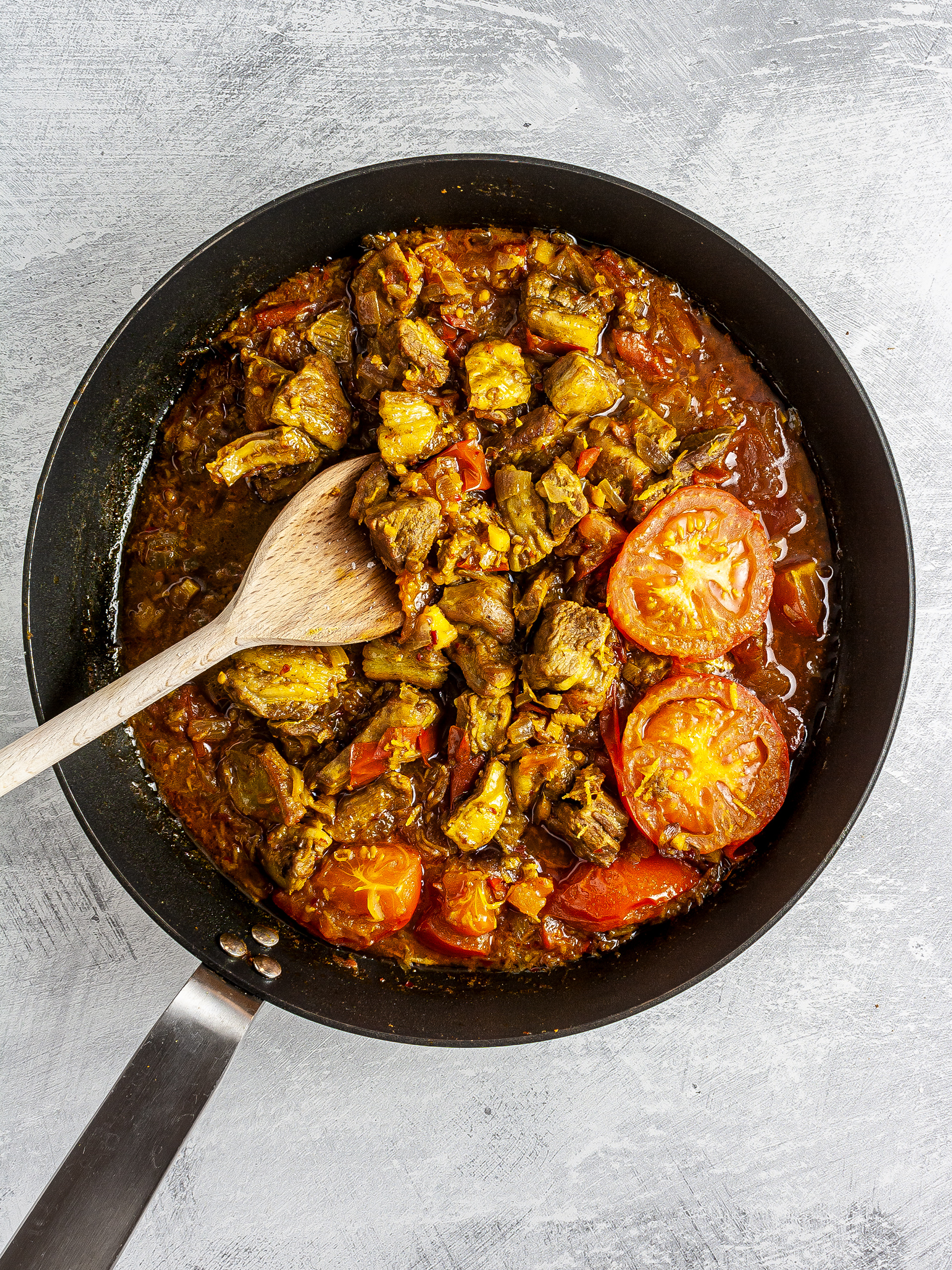 Step 4
Once the lamb is cooked through, remove the pan from the heat and drizzle the stew with lemon juice.
Garnish the chettinad with chopped coriander and extra grated coconut, and serve it with with rice or flatbread.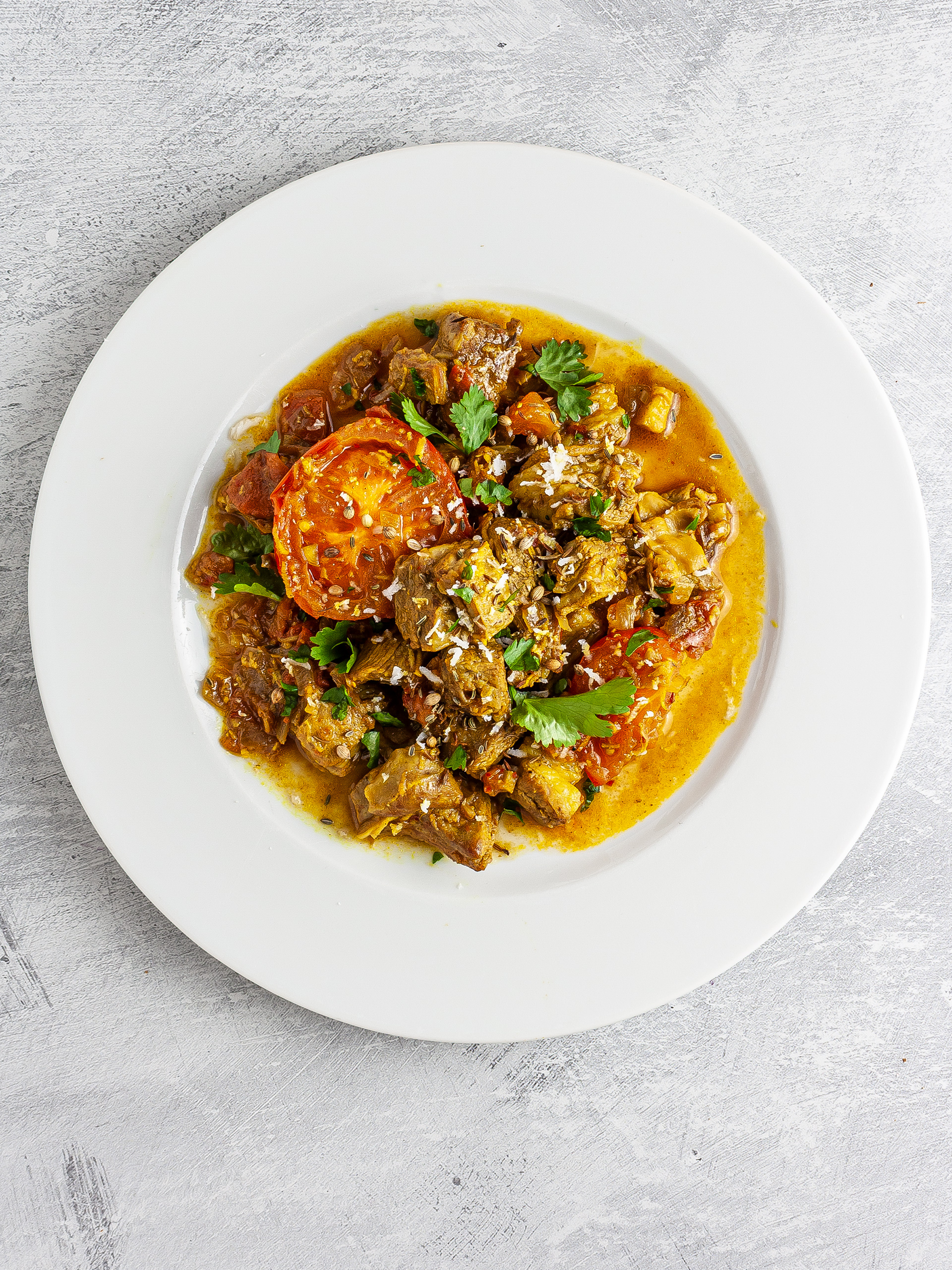 Tips
For a real Indian touch, finish the dish with some coriander leaves or curry leaves.