Scones are the quintessential British bake, perfect for afternoon teas, snacks or breakfast. Of the many variations out there, today we will show you how to make gluten-free, dairy-free and vegan lemonade scones.
As usual, we try our best to design or adapt recipes to make them as healthy as possible and suitable for everybody, by using allergy-free and diet-friendly ingredients. You can look for more tasty recipes like this on our free Smart Search tool.
In fact, scones are usually baked with butter and milk, which we replaced with vegetable oil and almond milk for a dairy-free variation. They are also made of wheat flour which we substituted with oat flour and buckwheat flour to make our scones gluten-free. And finally, we avoided using eggs to keep the recipe vegan.
So if you are a scones aficionado or just want to bake something new, keep reading as we will show you how to make them in the healthiest way possible!
Ingredients
Buckwheat Flour

155 g

Ground Oat

100 g

Baking Powder

9 g

Salt

1 pinch

Lemon Zest

1 tsp

Rapeseed Oil

40 mL

Lemon Juice

30 mL

Maple Syrup

20 g

Almond Milk

110 mL

Lemon Curd

recipe

180 g
Step 1
Combine buckwheat flour, ground oat, baking powder, salt, and lemon zest in a bowl (1).
Incorporate the vegetable oil and work the ingredients with your hands until you have a flaky mixture (2).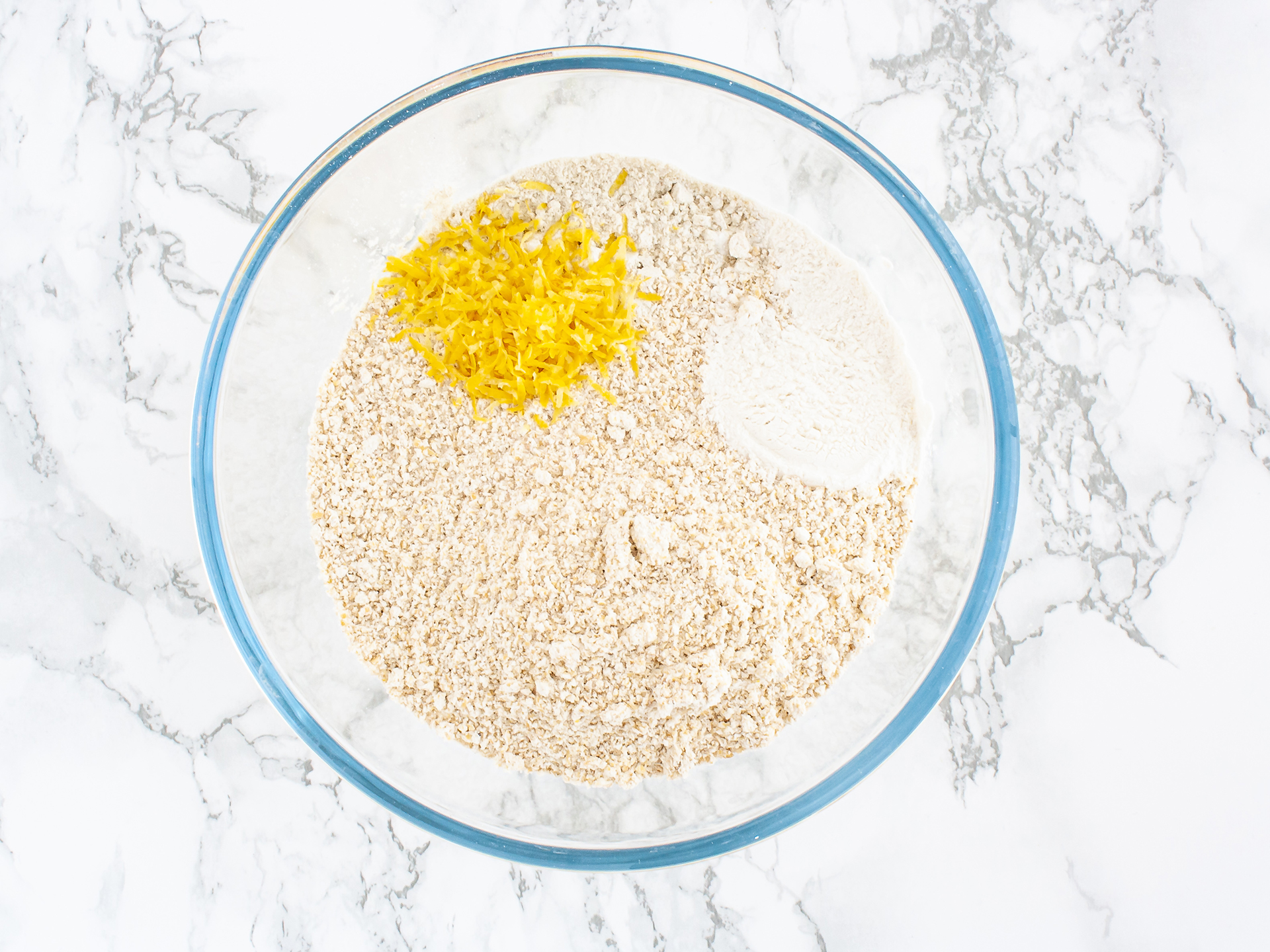 1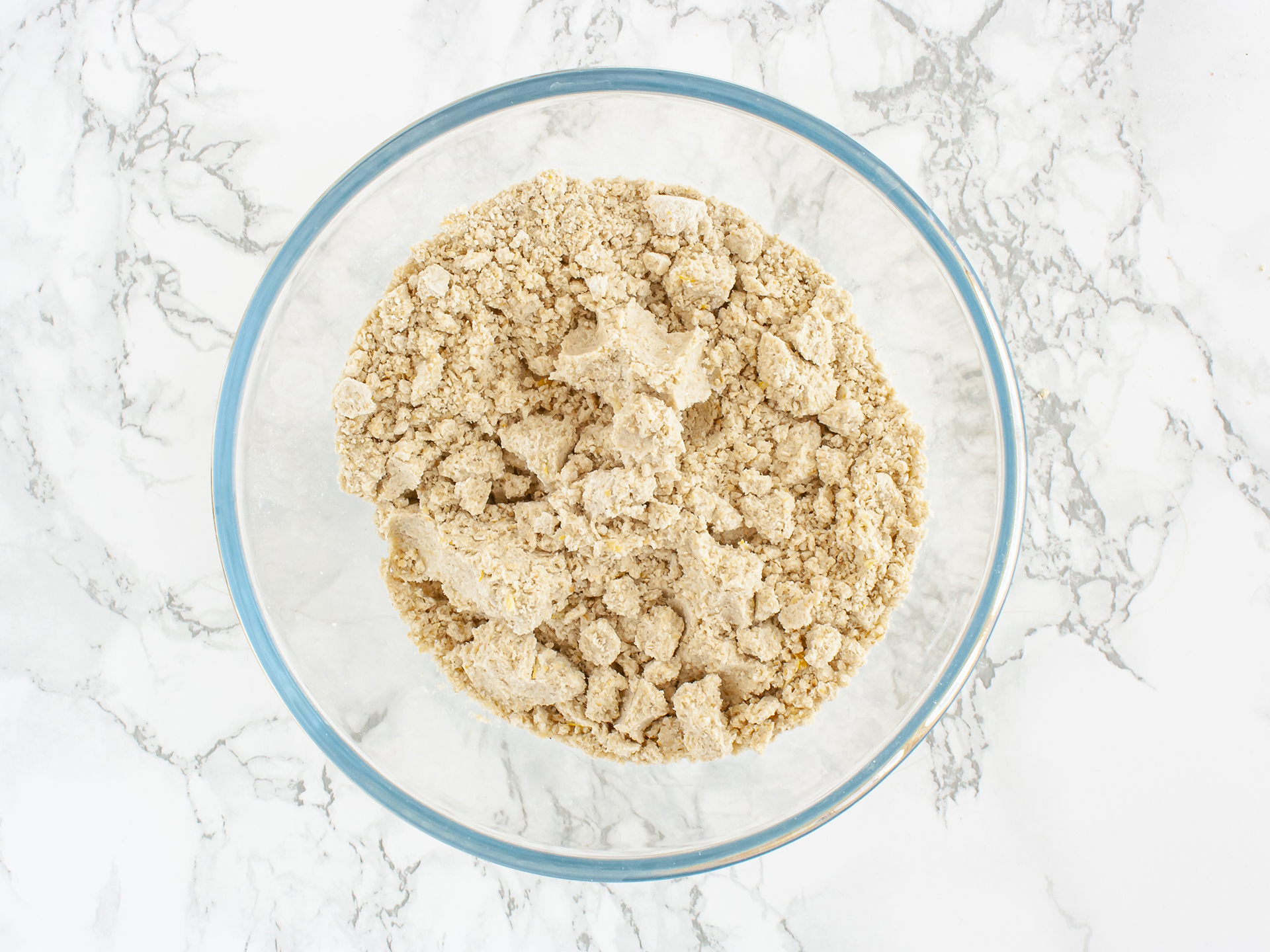 2
Step 2
In a separate bowl, prepare the lemonade by mixing the lemon juice with maple syrup and then add the almond milk (1).
Incorporate the liquids into the flour mix and work the dough just until the ingredients come together (2).
The dough should be a bit wet and sticky but also dry enough to handle it with ease.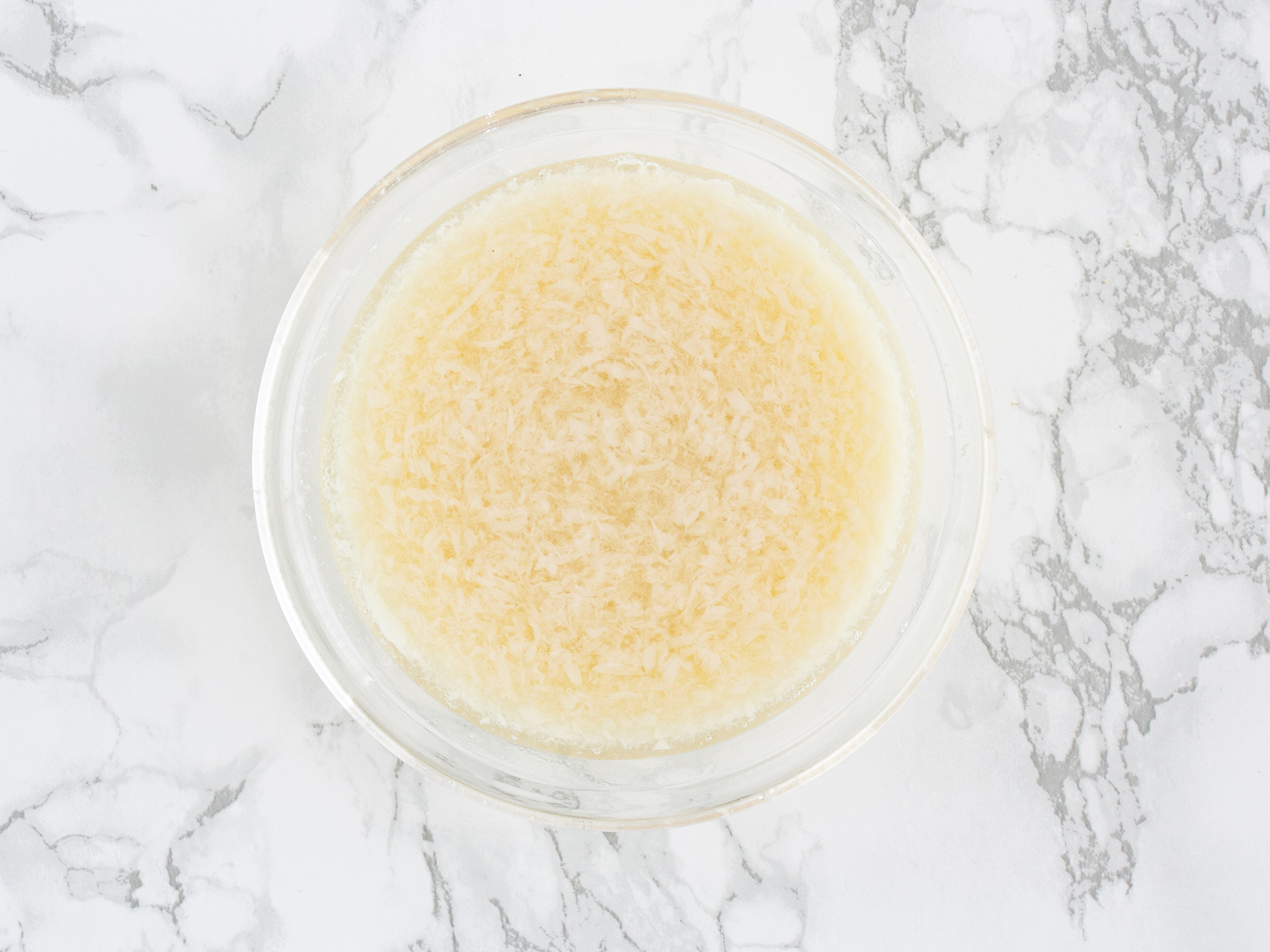 1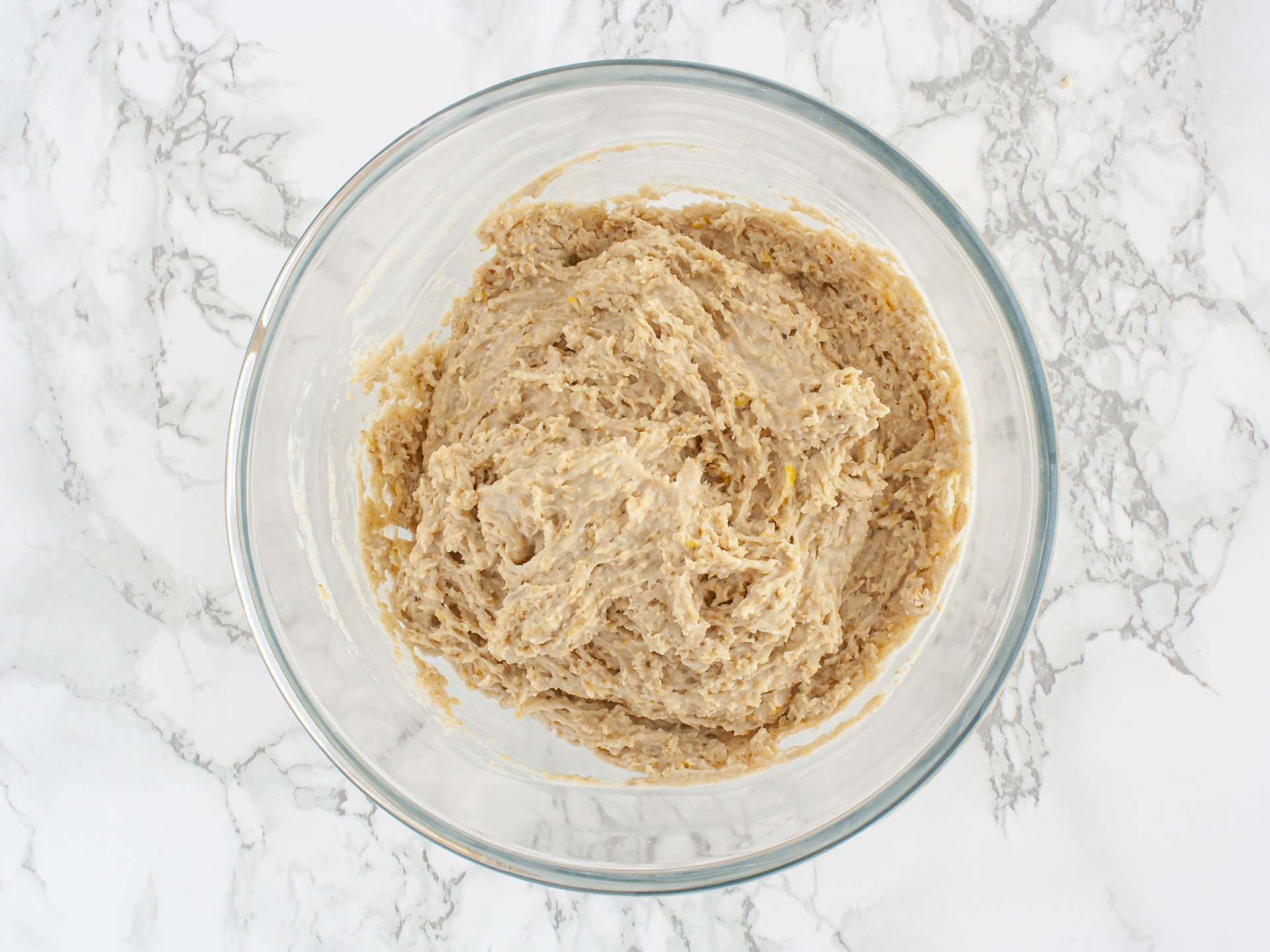 2
Step 3
Transfer the dough to the worktop lined with cling film and roll into a 3 cm (1.2 inches) thickness. Wrap in the film and refrigerate for 15 minutes (1).
Cut out the scones with a 6 cm (2.3 inches) round fluted cutter and transfer them onto a non-stick baking tray (2).
Knead the excess dough and cut out more scones.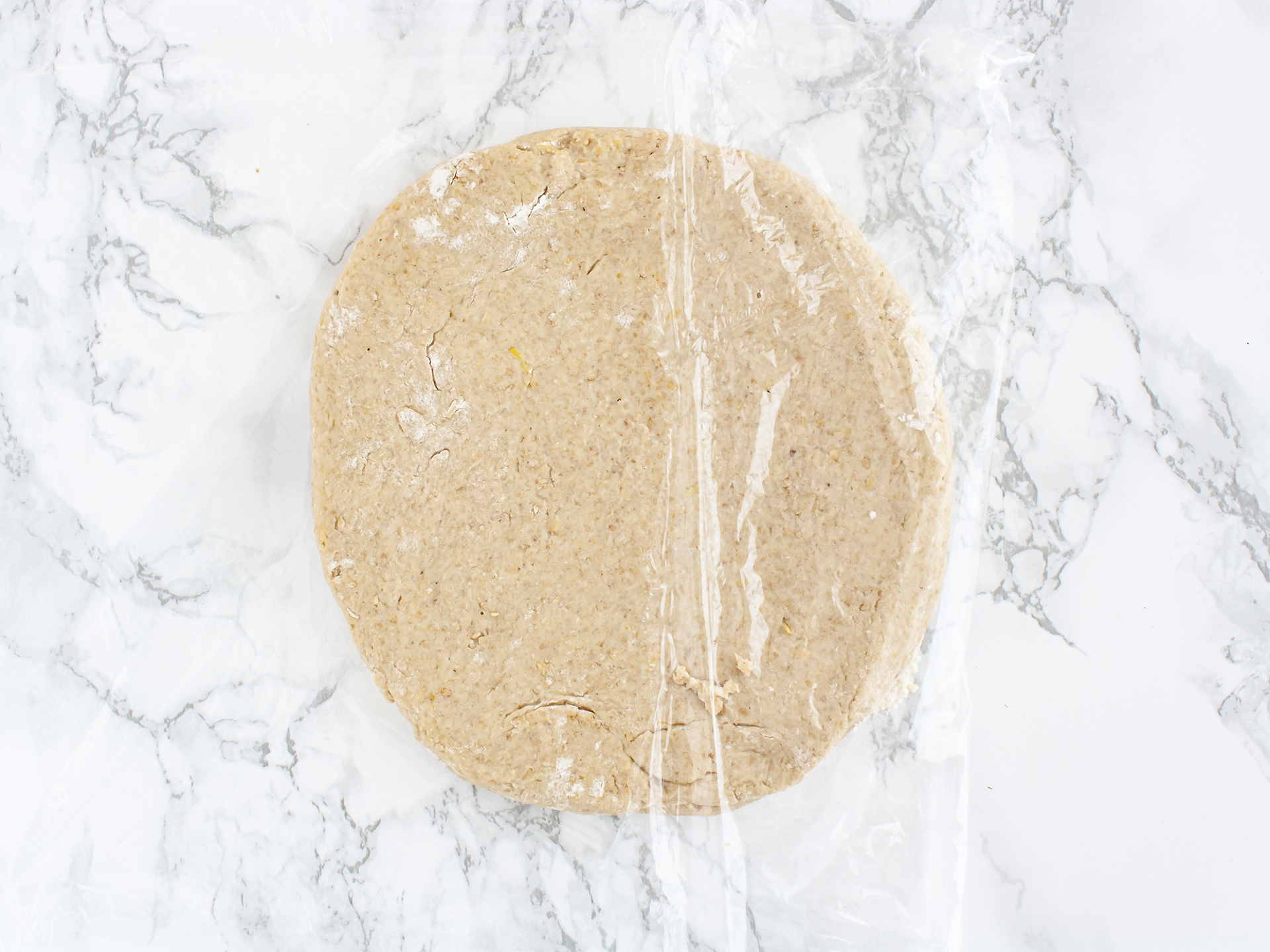 1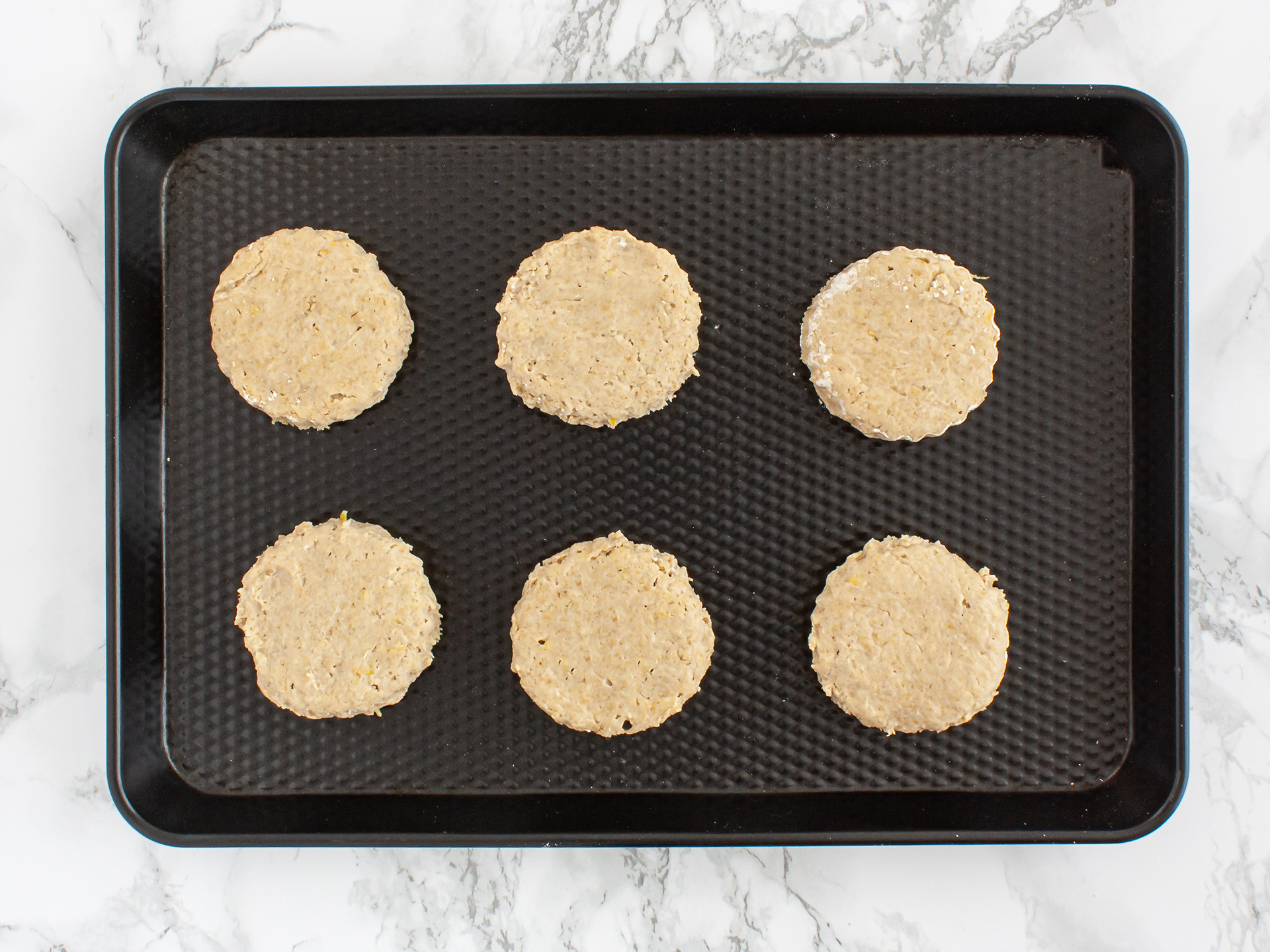 2
Step 4
Bake the scones for 15-20 minutes in the preheated oven at 190°C (374°F) or at 175°C (347°F) for fan ovens until golden (1). Then, allow to cool down on a wire rack.
Before serving, slice each scone in half and spread two teaspoons of vegan lemon curd (2). Check our recipe for lemon curd if you rather do it yourself than buy it.
Enjoy these delicious gluten-free lemonade scones!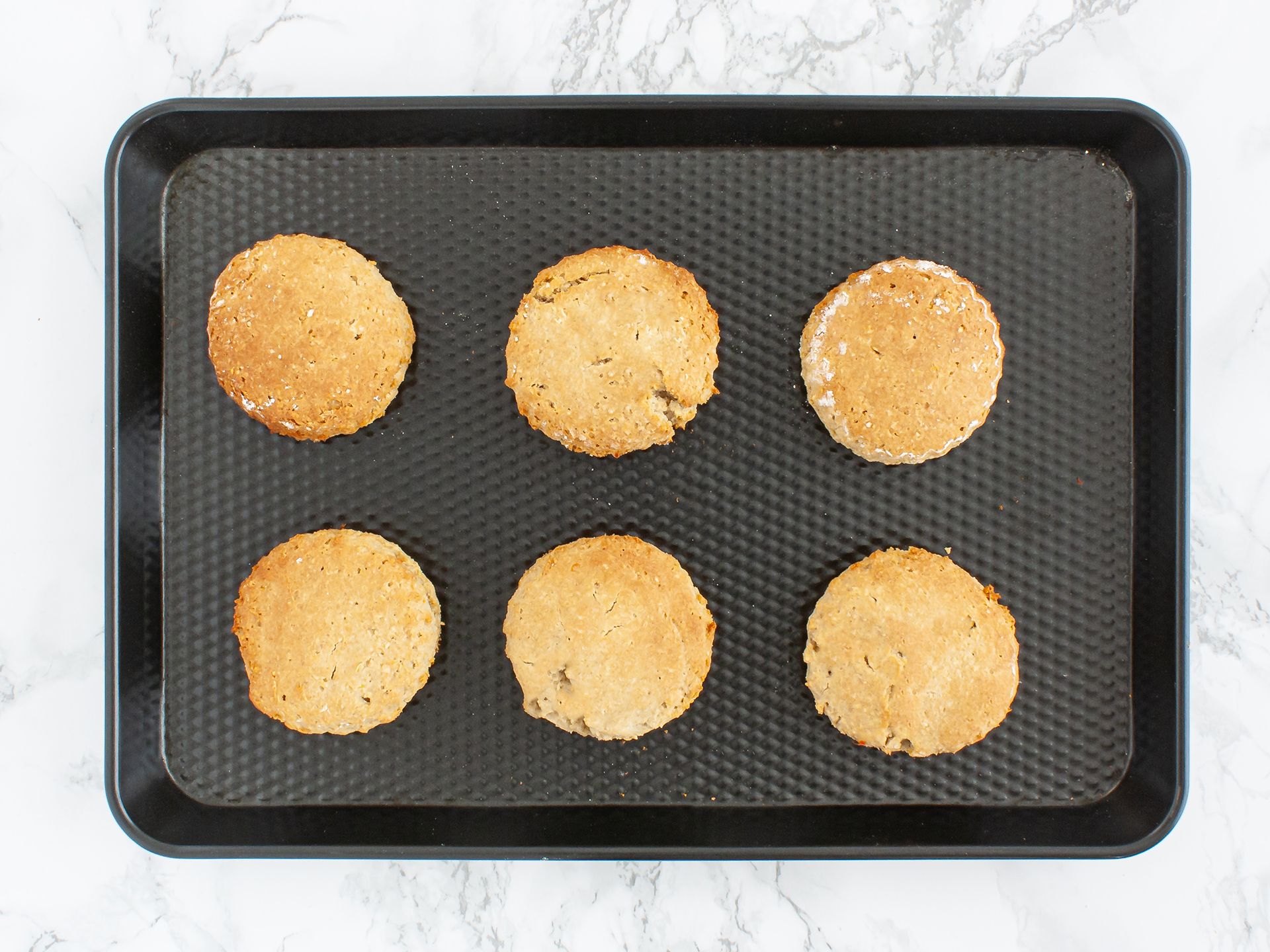 1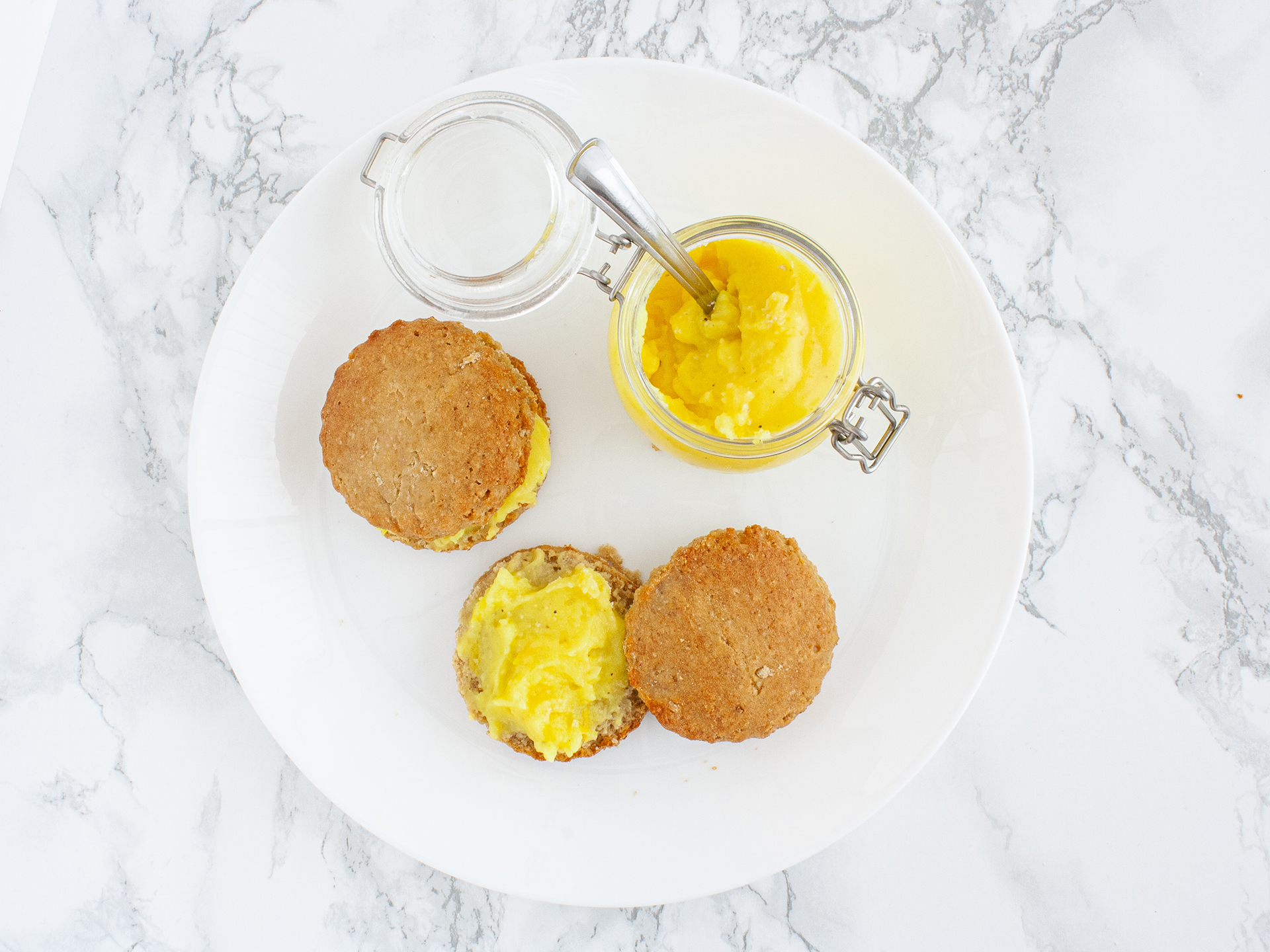 2
Tips
We recommend you prepare this homemade scones no more that a day in advance as they dry more quickly because they are gluten-free and have not butter.

For a nut-free version, replace almond milk with other plant-based milk like soy milk or oat milk.

You can swap rapeseed oil with other vegetable oils like olive oil or coconut oil in the same ratio.