Today we want to show you how to make a delicious protein-rich mango smoothie you can enjoy at breakfast or as a post-workout drink. It's made without protein powder, using only natural ingredients.
The best smoothies are those that provide quality carbs, fibres, healthy fats, and proteins. We prepared this mango and chocolate protein smoothie recipe with fresh mango chunks, Greek yogurt, almond butter, chia seeds, and cacao. It's a real energy booster just waiting to be sipped.
You might wonder if chocolate and mango go well together. They do! Fruit and chocolate are often a great combination, as the bitterness of the chocolate softens the sweetness of the fruit, creating a pleasant and flavourful blend. Adding cacao to a smoothie or fruit bowl also boosts it with antioxidants and helps to improve your mood.
With a single serving of this smoothie, you get 50% of your daily protein intake, and we haven't used any protein powder! The high protein content comes from the yogurt, almond butter, and chia seeds. We recommend you use Greek yogurt instead of plain yogurt as it has double the protein and half the carbs. Opt for a low-fat variety but not a fat-free one, as those have a poorer nutritional profile and often contain highly processed ingredients.
Our recipe is also high in fibres thanks to its high fruit content and chia seeds, providing almost 40% of your daily intake. To learn more, click on the nutrition tab above!
Want to make this vegan or dairy-free? Just use soy yogurt instead of Greek yogurt as it is a plant-based alternative with almost the same amount of proteins per gram. You can find more allergen-free recipes on our website using our Smart Search function.
Ingredients
| | |
| --- | --- |
| Chia Seeds | 2 tbsp |
| Water | 90 mL |
| Ripe Mango | 250 g |
| Greek Yogurt | 280 g |
| Almond Butter | 2 tsp |
| Cacao Powder | 20 g |
| Bee Pollen (optional) | 1/2 tsp |
| Dark Chocolate (optional) | to taste |
Step 1
What has tons of antioxidants, fibres, iron and healthy omega-3 fats? The answer is chia seeds! We love them as they are so versatile and healthy, and so we will start this recipe with them.
In a small bowl, combine water with the chia seeds and stir well. Allow the seeds to soak for 5 minutes or until they have absorbed the water and formed a thick and viscous mixture.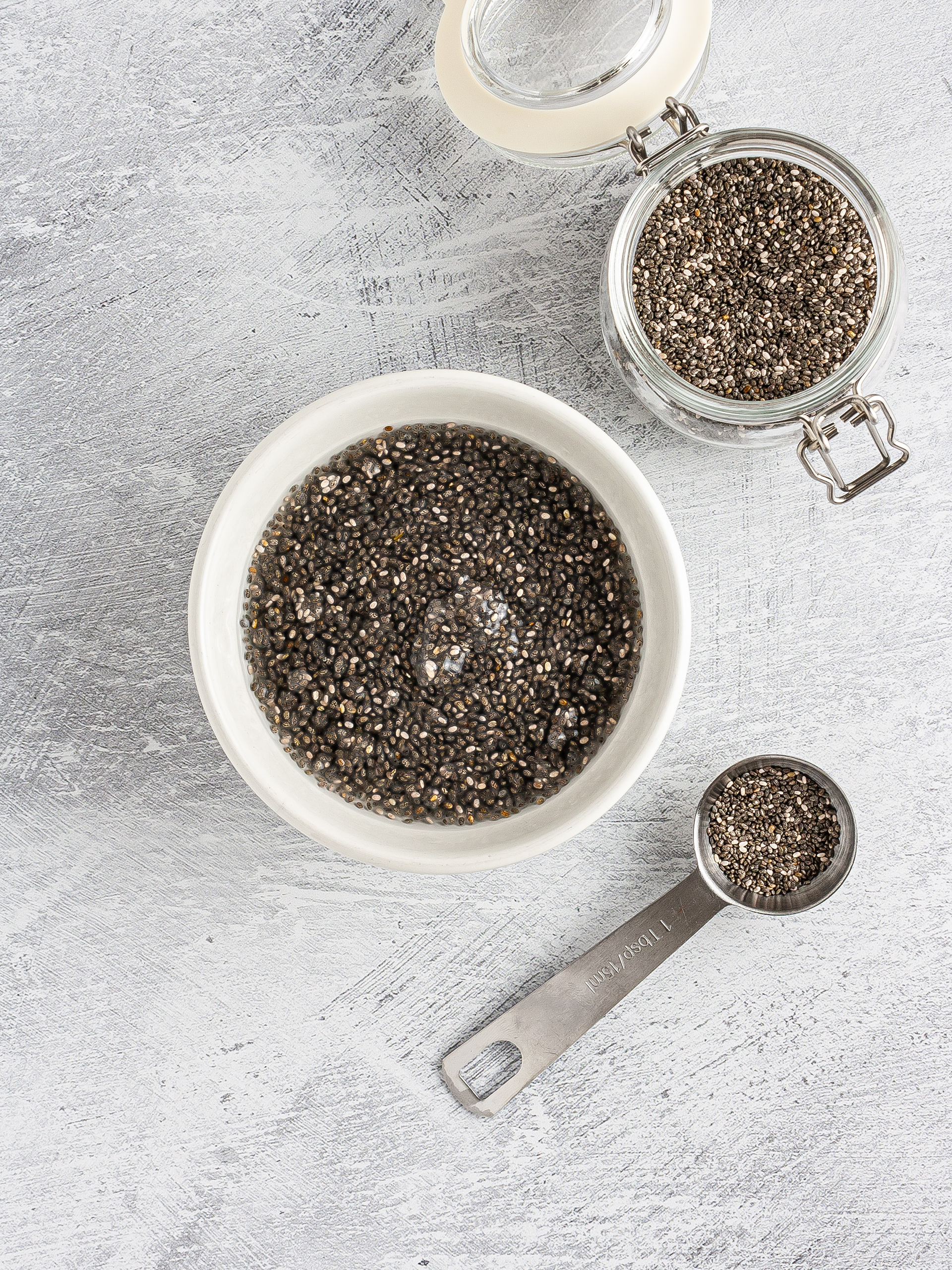 Step 2
In the meantime, peel and cut the mango into chunks.
Add the chopped mango, Greek yogurt, and almond butter to the blender bowl of your food processor (1).
Blitz until you have a creamy smoothie (2).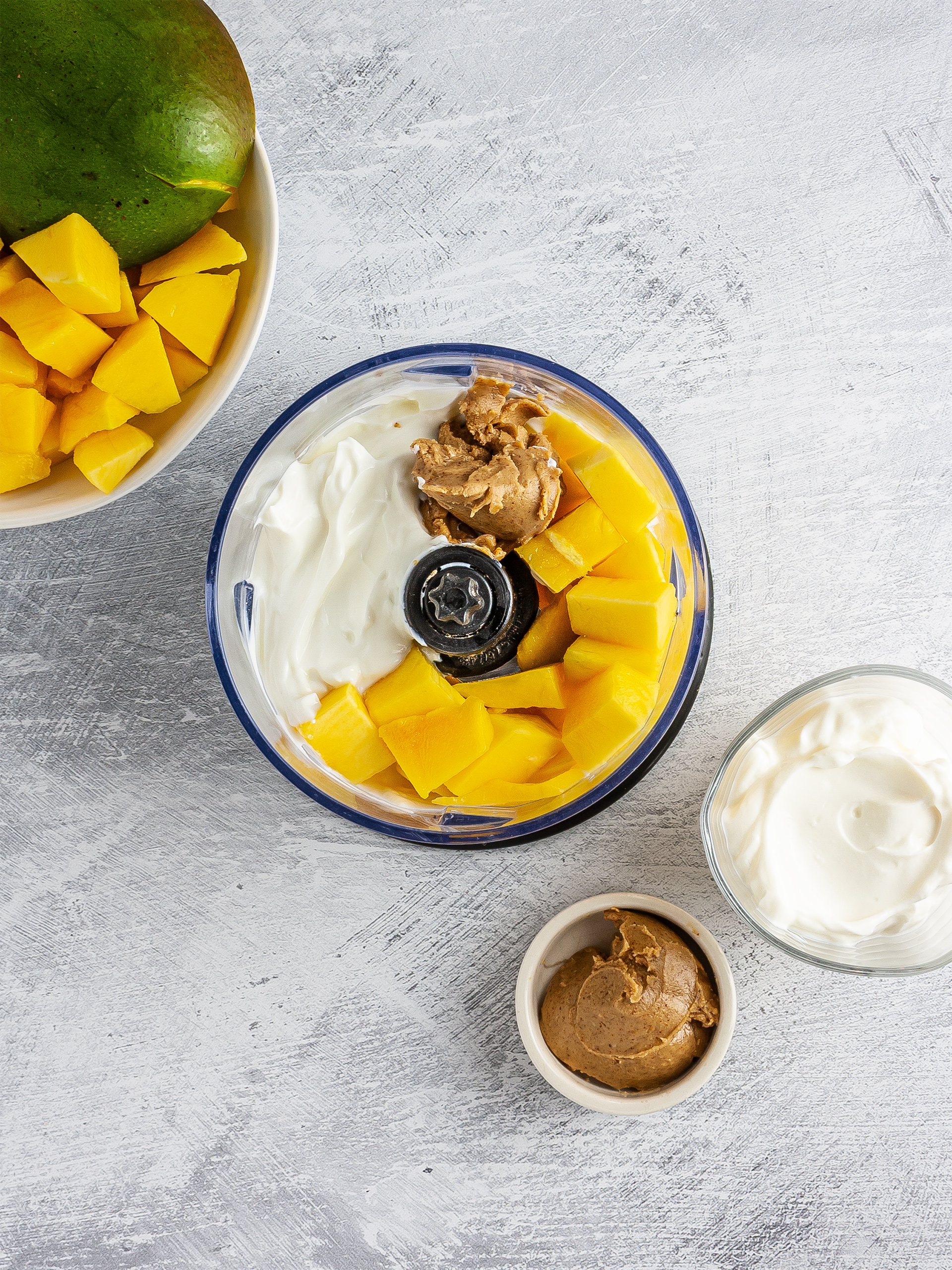 1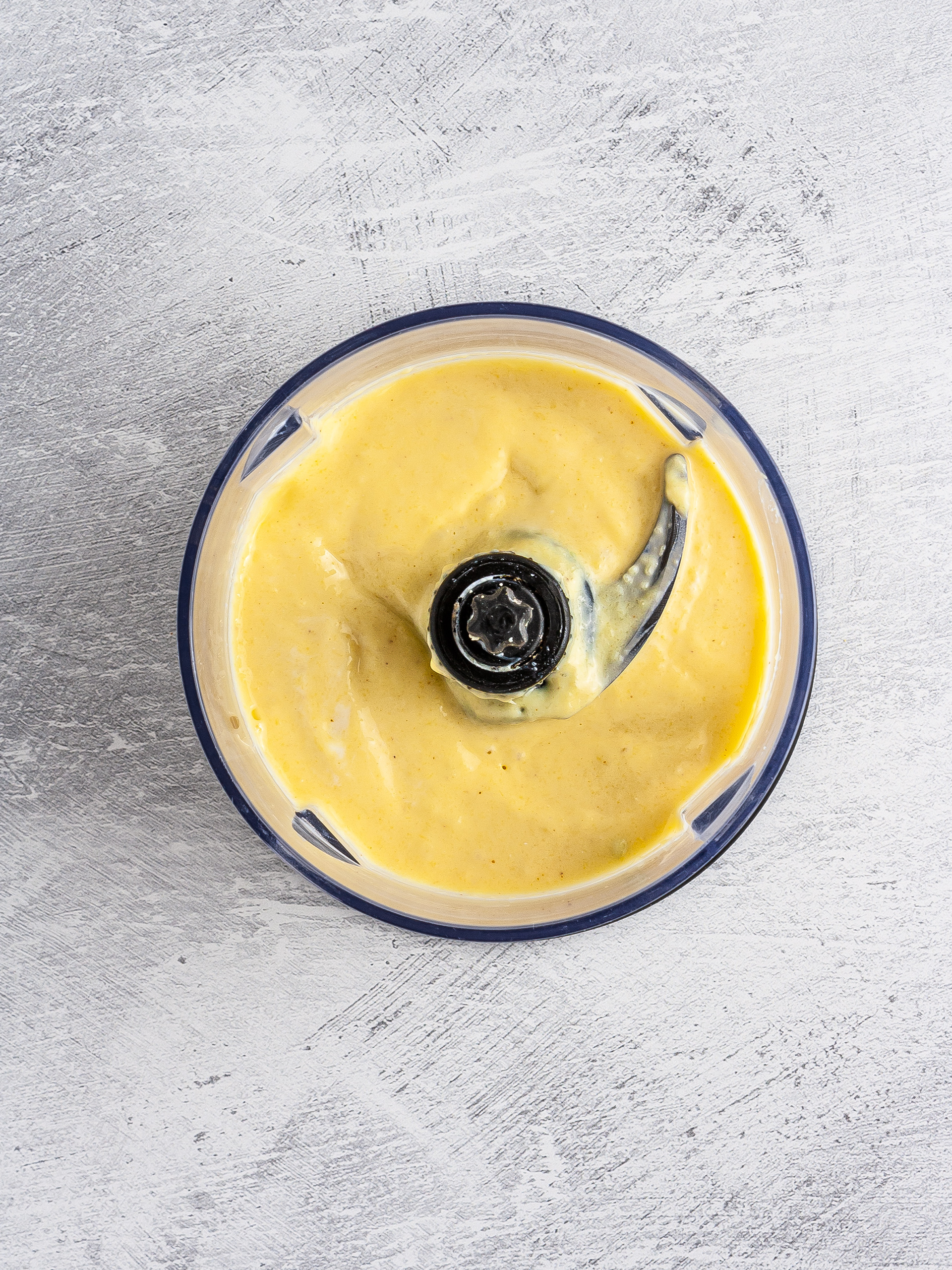 2
Step 3
Transfer half of the prepared mango smoothie to a clean bowl.
Then, add soaked chia seeds and cacao powder to the remaining half of the smoothie in the blender (1).
Pulse until the ingredients are well incorporated and you have a smooth mixture (2).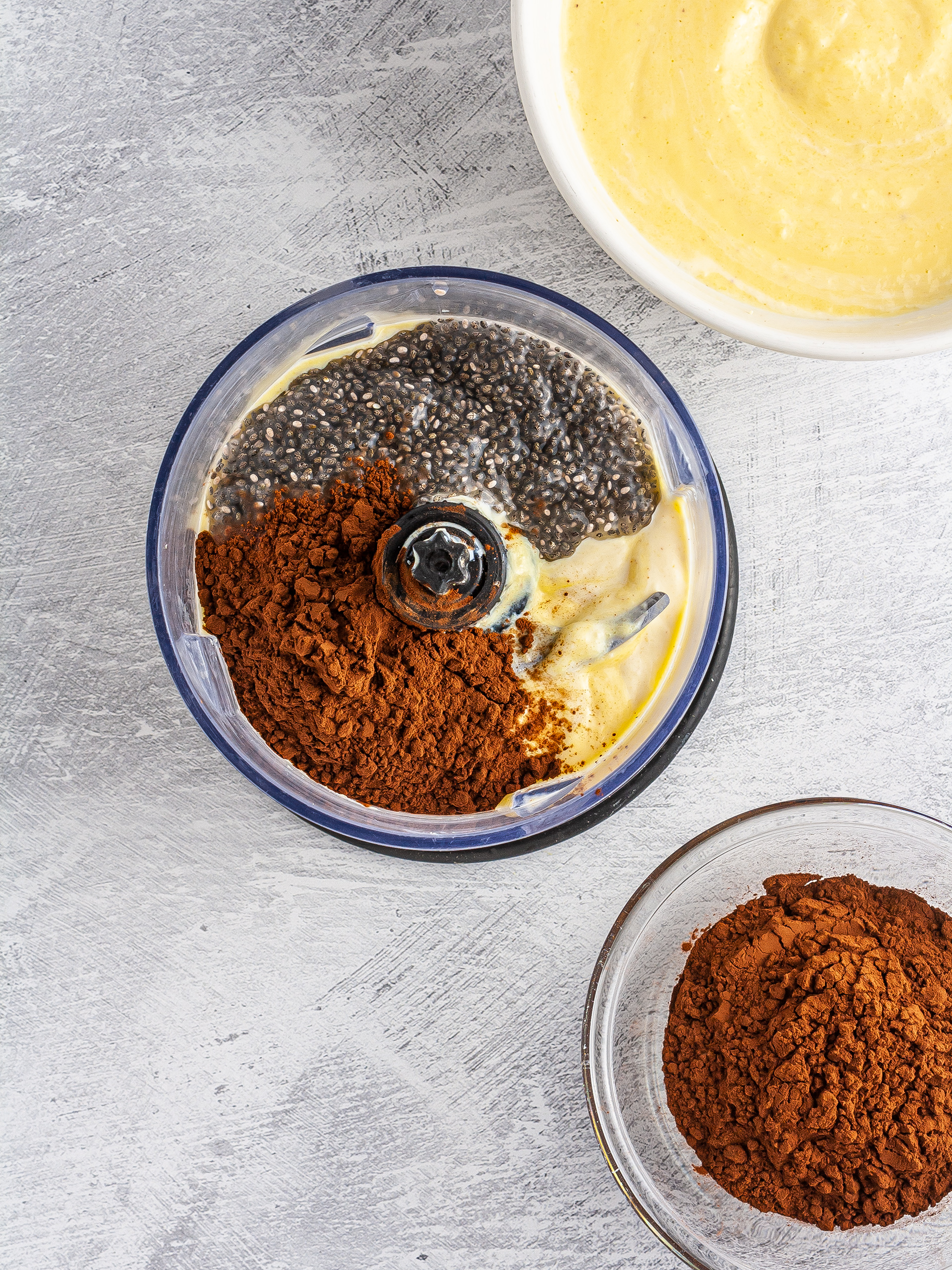 1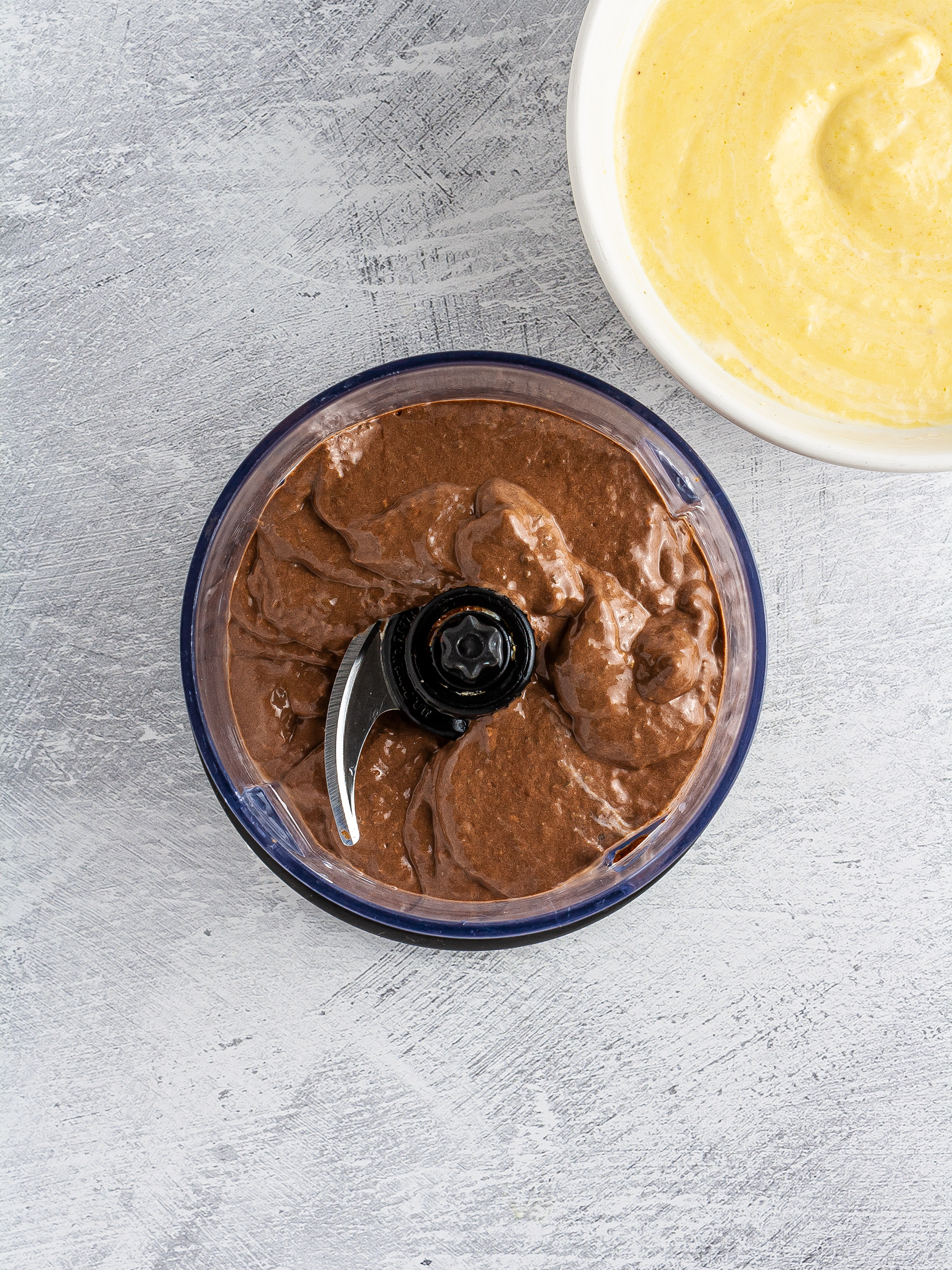 2
Step 4
Now, prepare one glass per serving by adding a bottom layer of chocolate smoothie and then a top layer of mango smoothie.
Thanks to the thickness of chia seeds mixture, the mango smoothie won't sink into the chocolate layer when you add it.
Serve immediately or store it in the fridge.
Enjoy your creamy smoothie with a sprinkle of dark chocolate shavings and bee pollen.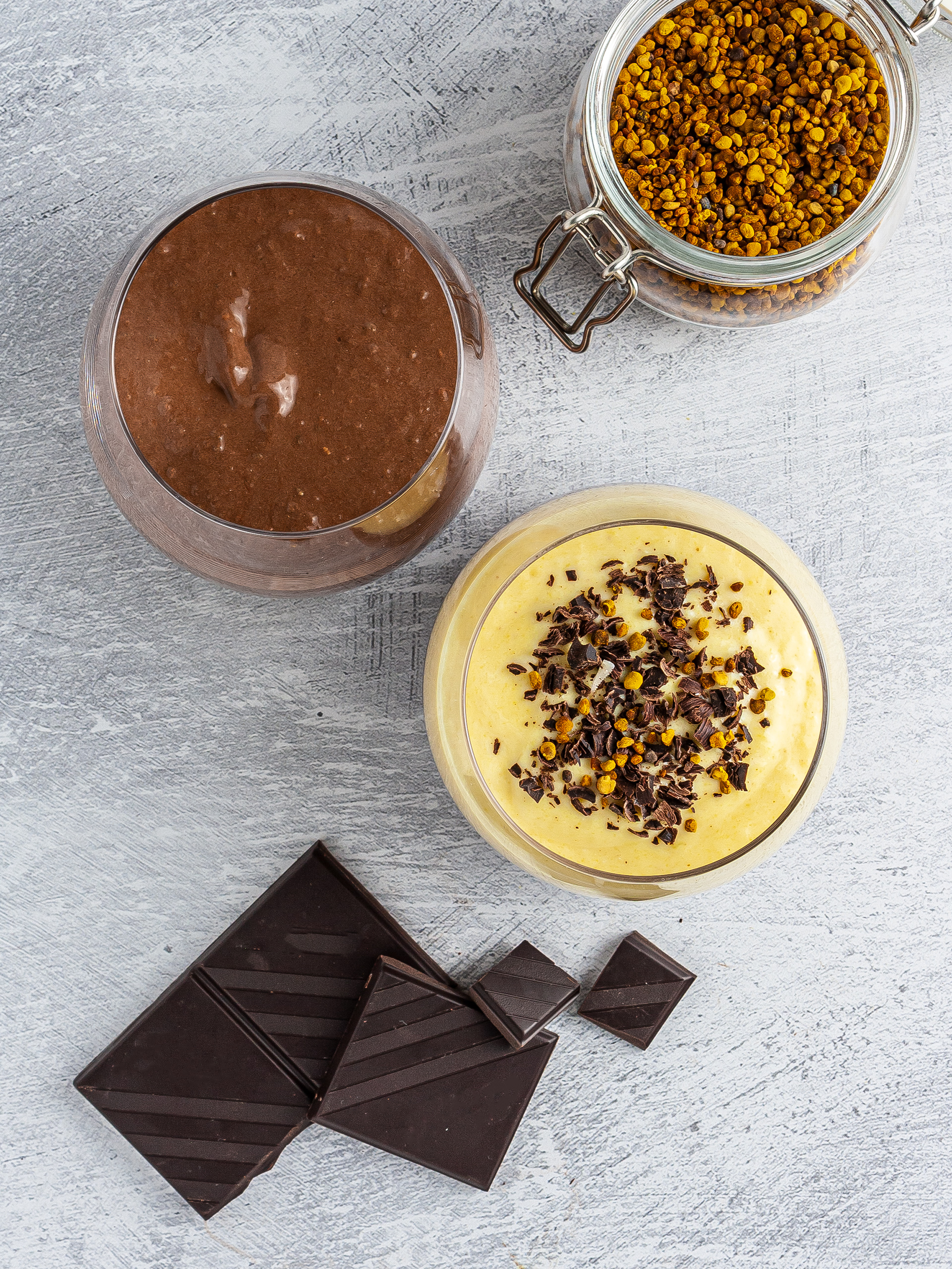 Tips
This smoothie is super creamy as it is prepared without milk, but if you prefer a runnier consistency, add a splash of milk or plant-based alternatives before blending the ingredients.