With our delicious peanut porridge recipe you can now enjoy a super healthy breakfast that bursts with flavour and nutritious ingredients.
In no time you'll have a creamy banana porridge with quinoa and oat, topped with blueberry compote and peanut butter.
Thanks to the quinoa and peanut butter, each bowl provides 1/3 of your recommended daily intake of proteins. Make sure you buy sugar-free and palm oil-free peanut butter to avoid unnecessary fats and sugars.
Oat and bananas are rich in fibres, including soluble fibres which improve the blood glucose control. They also have a low glycemic index (GI), meaning you'll stay full the whole morning without running out of energy.
Blueberries are a low sugar-fruit that is considered as the king of antioxidant foods, improving your overall health. Everyone should aim to include a serving of these glorious berries in their diet every day.
If you love healthy recipes like this, make sure to subscribe to our newsletter and you'll get our newest recipes sent right into your inbox every week, plus our free ebook!
Ingredients
| | |
| --- | --- |
| Jumbo Rolled Oats | 45 g |
| Quinoa | 45 g |
| Almond Milk | 350 mL |
| Bananas | 2 |
| Crunchy Peanut Butter | 35 g |
| Salt | 1 pinch |
| Blueberries | 120 g |
| Vanilla Extract | 1 tsp |
| Ground Flaxseeds | 2 tsp |
Step 1
Put the oat flakes and quinoa into a medium pan and pour the almond milk.
Then, mash half the amount of bananas in a small bowl using a fork - even better with a masher for effortless mashing - and add it to the pan. Stir in 20 g of peanut butter and add the salt (1).
Now bring to a boil and then reduce the heat to low. Simmer for 8 minutes, stirring occasionally, until you have a creamy porridge (2).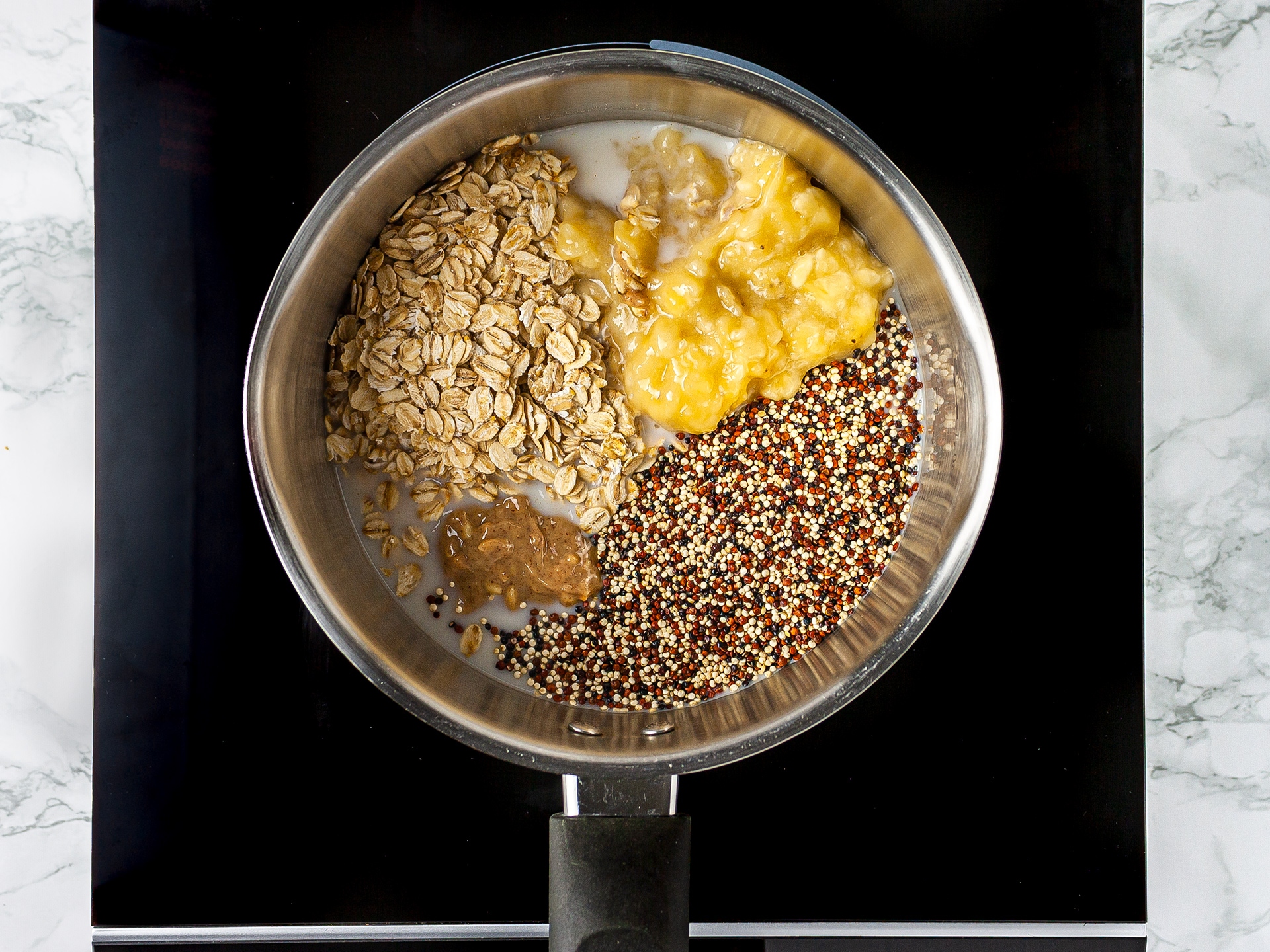 1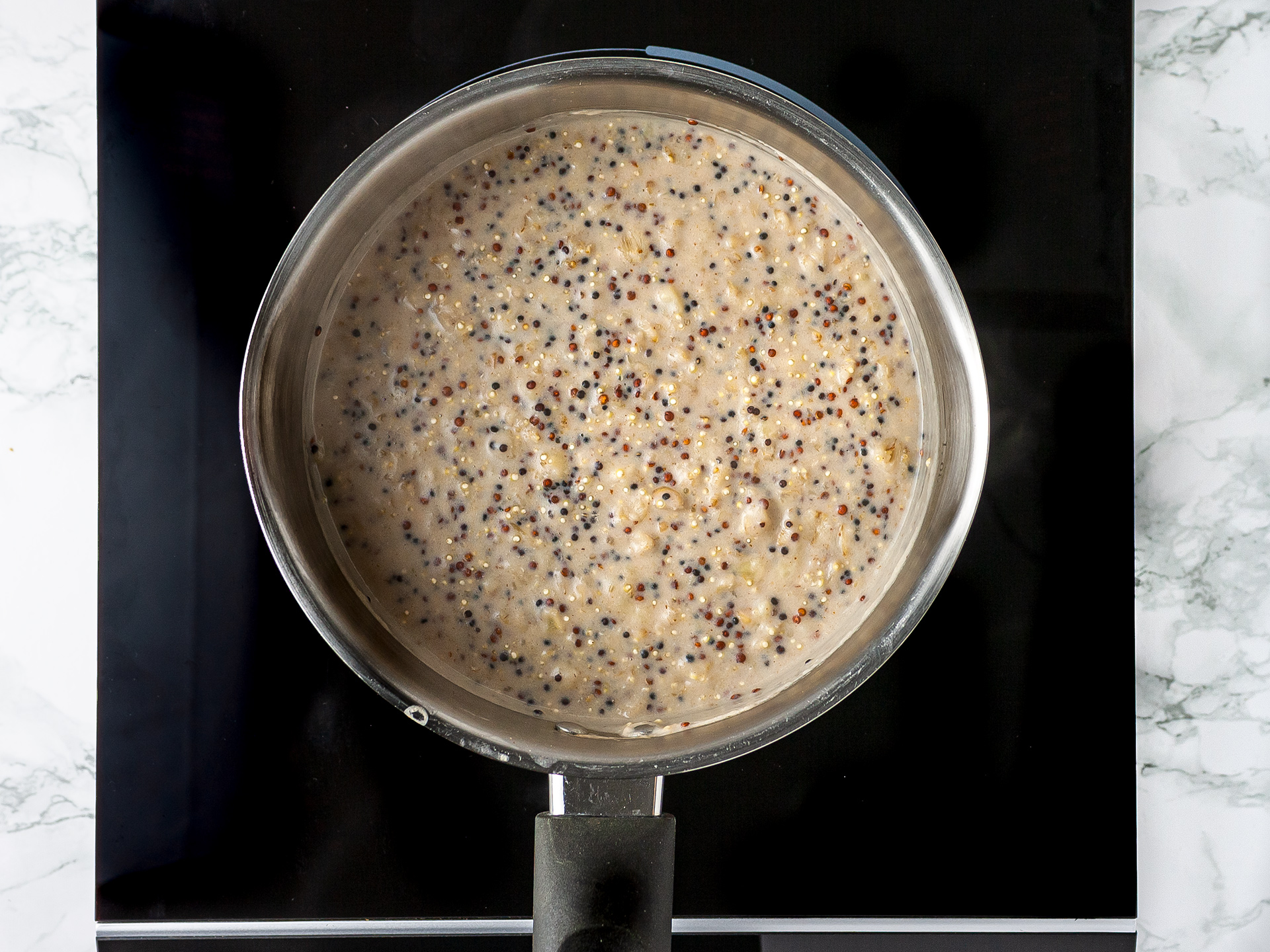 2
Step 2
In the meantime, prepare the blueberry compote.
Add the blueberries to a small pan with vanilla and a splash of water. Place over low heat for 5 minutes until the berries start to soften and release their juices.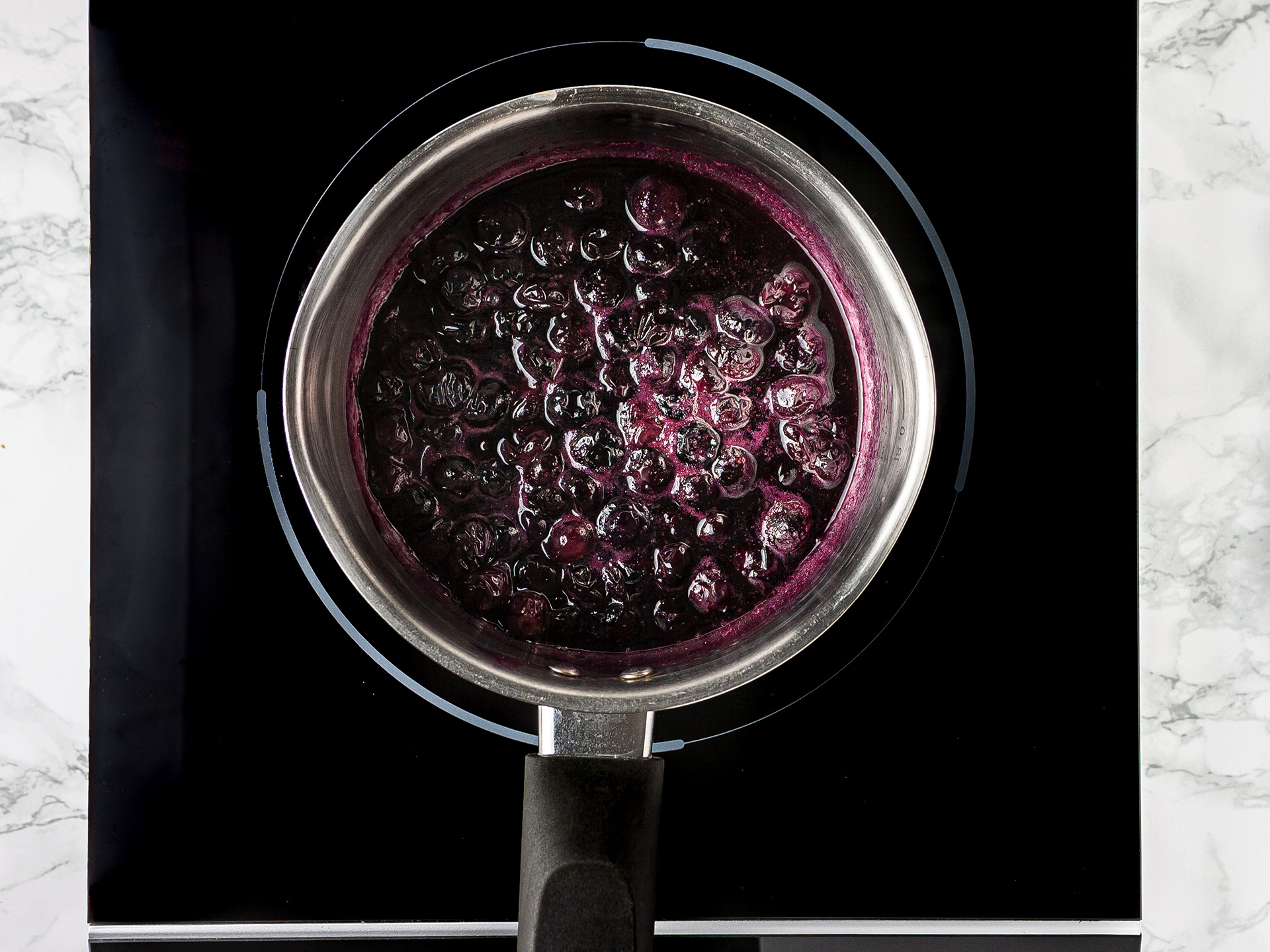 Step 3
Divide the peanut porridge between serving bowls.
Top with the blueberry compote, the remaining banana, and 15 g of peanut butter.
Sprinkle with flaxseeds for a boost of fibres and plant-based omega-3, essential fatty acids that are known to lower bad cholesterol levels.
Enjoy!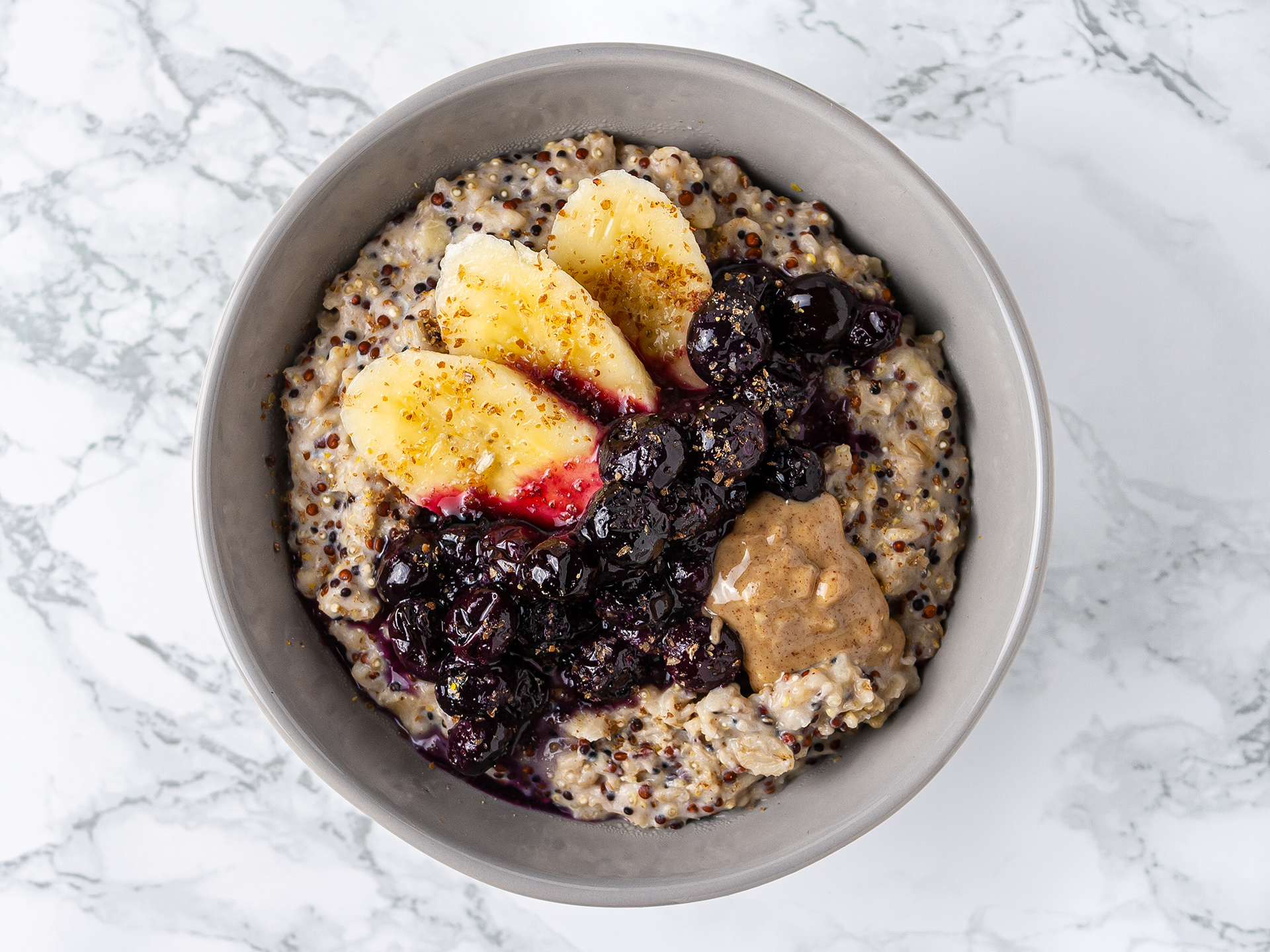 Tips
You can store this peanut porridge in an airtight container in the fridge for two days as it's delicious both warm and cold.

You can use frozen blueberries if can't find fresh ones, you just have to cook them a bit longer.