If you are looking for a vegan salad which also packs a lot of proteins and essential nutrients, then our quinoa avocado and spinach salad is perfect for you!
You see, when it comes to preparing a balanced vegan meal, it's important to include the right amount of proteins. Unlike most of the plant-based sources of proteins, quinoa provides all the essential amino acids and thus can be used as a source of complete proteins in vegan meals.
To help you to pack a healthy yet satisfying lunch salad, we have boosted this recipe with sweet black grapes and a detox dressing made with pepper, cumin, paprika, and turmeric mixed with apple cider vinegar.
Apple cider vinegar is yet another weight loss diet powerhouse as it helps to lower blood sugars and burn fats.
This quinoa salad is packed with fibres, antioxidants and healthy omega-3 fats from the avocado, all of this under 500 kcal per serving.
Quick and easy-to-make, this vegan and gluten-free recipe is perfect for your weekly meal prep or for a midweek meal.
For more diet-based or allergen-specific recipes, check out our fast and easy Smart Search Tool.
Ingredients
| | |
| --- | --- |
| Quinoa | 100 g |
| Water | 600 mL |
| Black Grapes | 120 g |
| Avocado | 1 |
| Black Pepper | 1/2 tsp |
| Cumin | 1/2 tsp |
| Paprika | 1/2 tsp |
| Turmeric | 1/2 tsp |
| Apple Cider Vinegar | 2 tsp |
| Extra Virgin Olive Oil | 1 tbsp |
| Fresh Spinach | 140 g |
| Mixed Seeds | 20 g |
Step 1
Rinse the quinoa thoroughly under cold water for a few times to remove bitter-tasting impurities called saponins.
Then, add it to a saucepan, cover with water, and bring to a boil.
Simmer the grains for 15 minutes, stirring occasionally, then drain excess water and set aside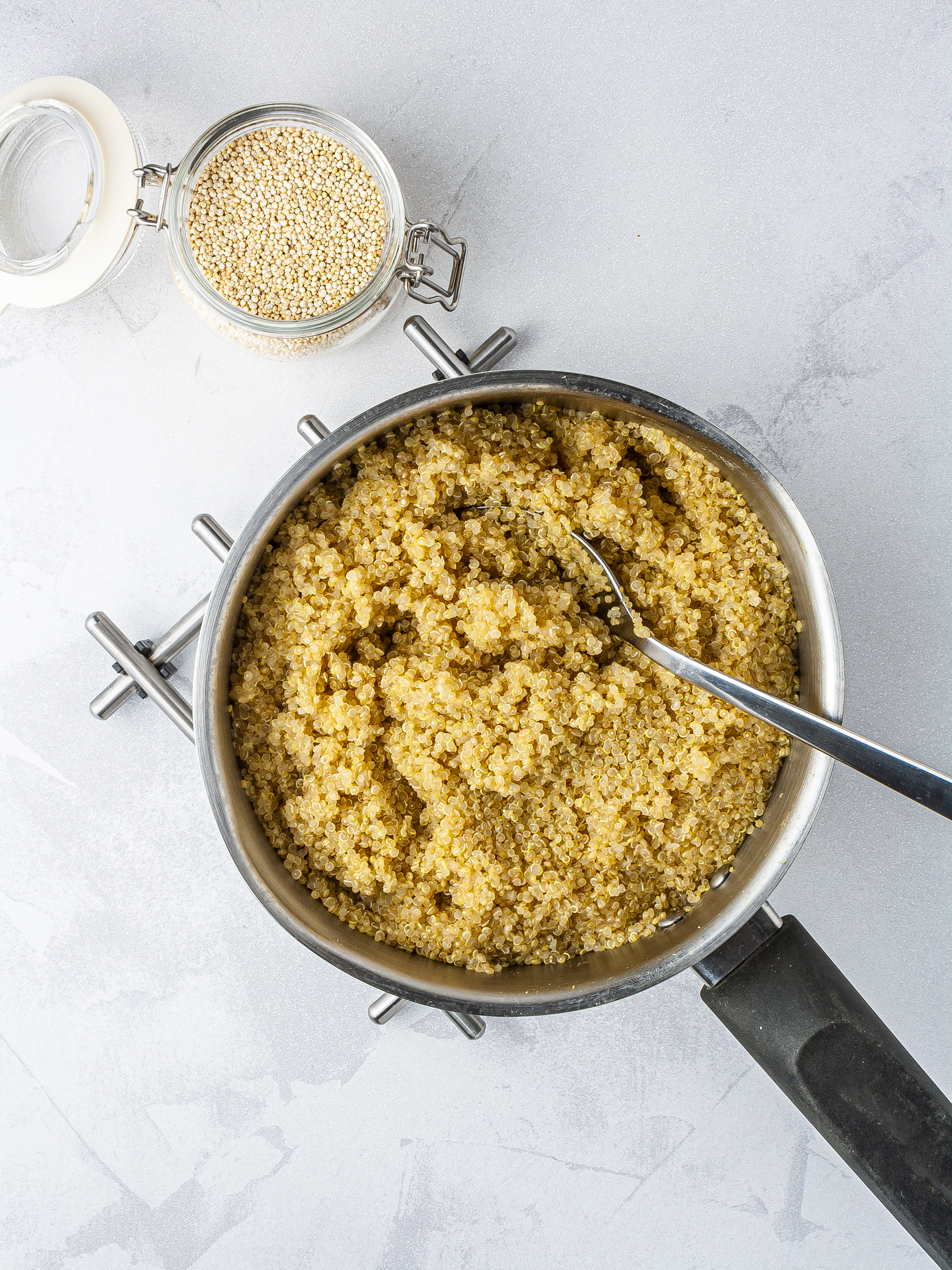 Step 2
Meanwhile, let's prepare the salad dressing.
In a small bowl, mix black pepper, cumin, paprika, and turmeric with apple cider vinegar and extra virgin olive oil (1).
Next, halve the grapes and slice the avocado (2).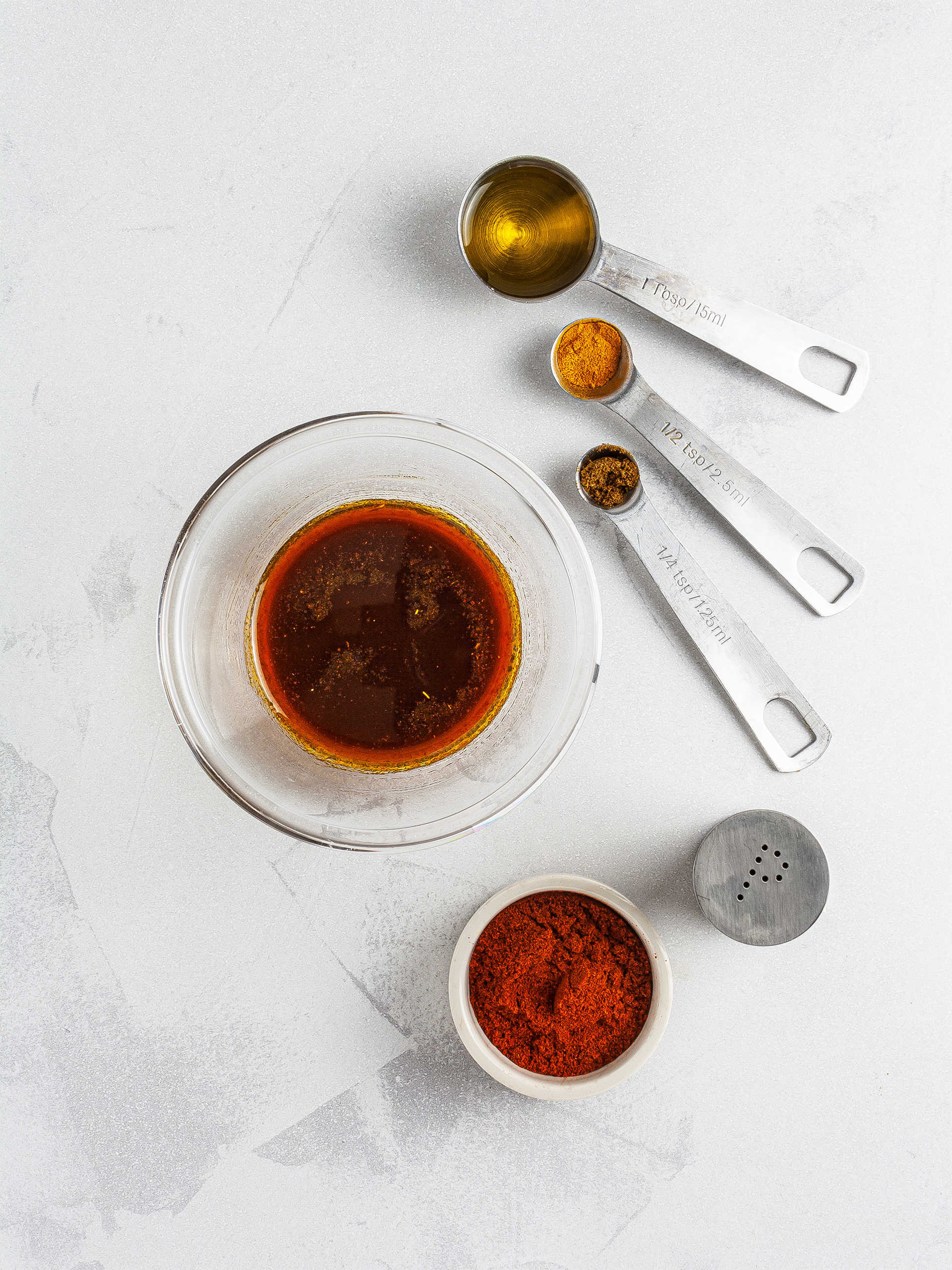 1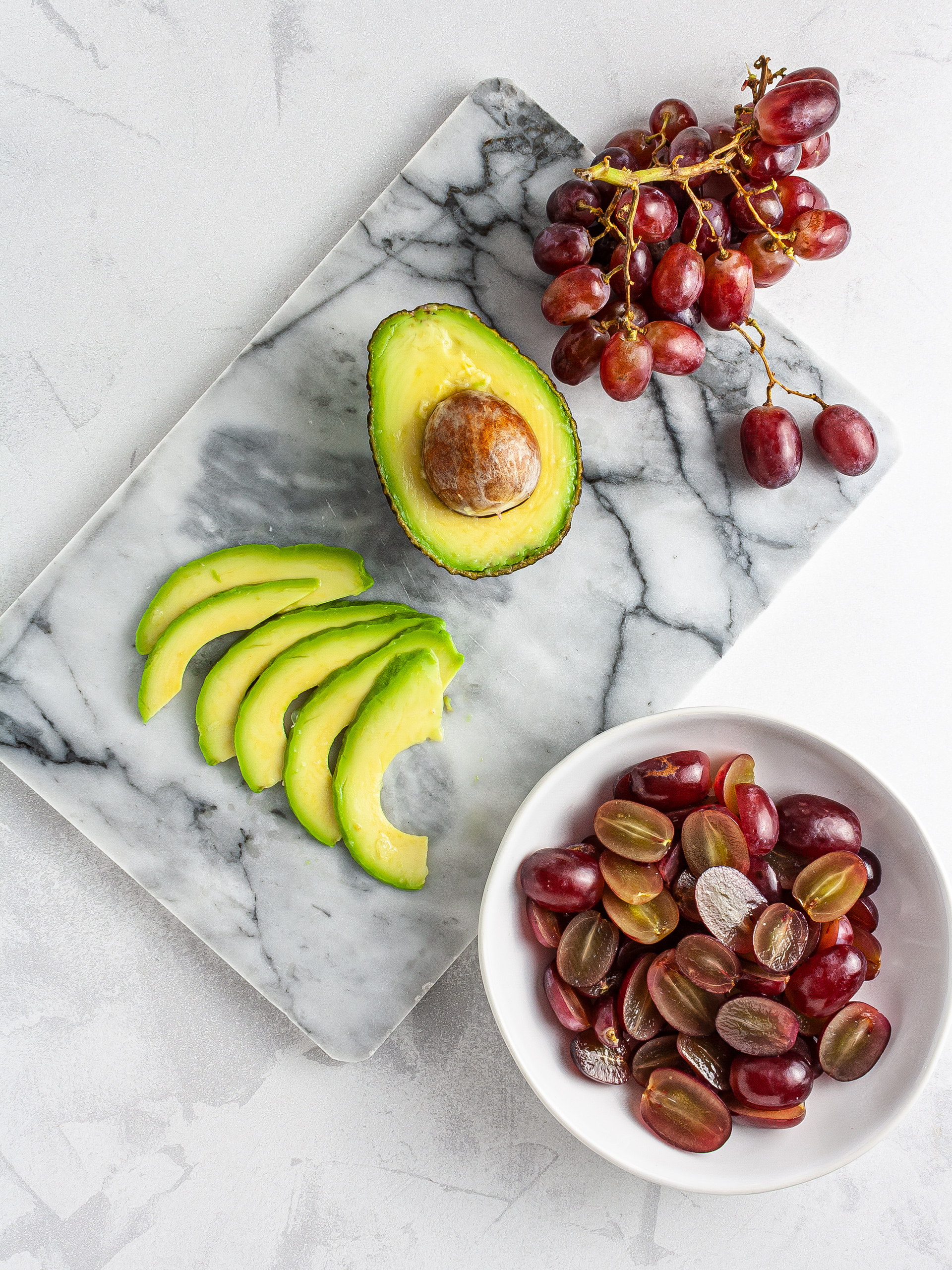 2
Step 3
For each serving, prepare a salad bowl with fresh spinach leaves and cooked quinoa. Then, top with the prepared avocado and grapes.
Sprinkle the salad with mixed seeds, like pumpkin or sunflower seeds, and pour the turmeric dressing.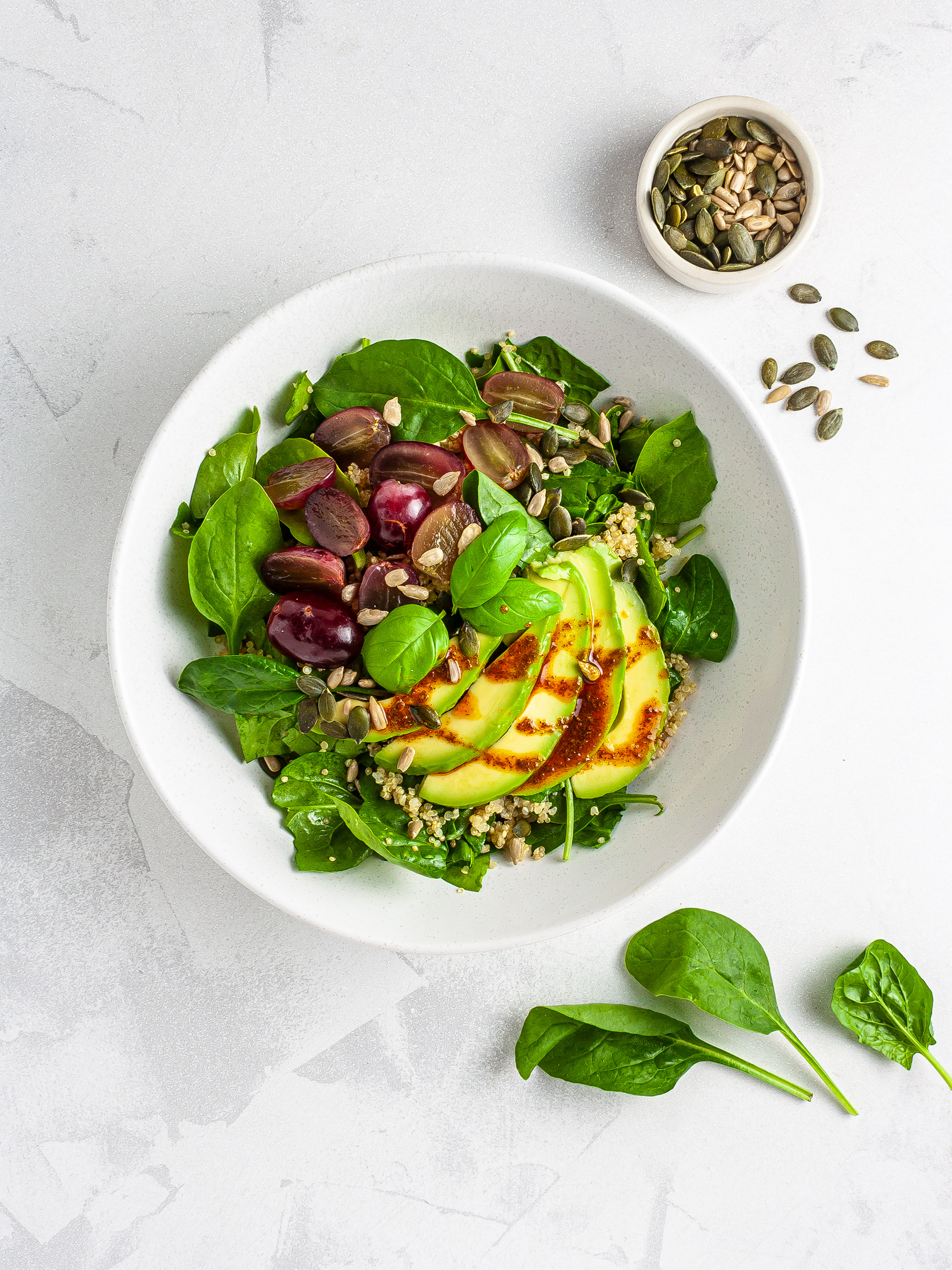 Tips
Dip the avocado slices in lemon juice to prevent them from browning.

If you can't find them, you can replace grapes with blueberries, which are also lower in sugar.

You can used seeds like pumpkin seeds, sunflower seeds, chia seeds, or sesame seeds. Ground flaxseeds are also an excellent choice for a boost of omega-3.

Double up the quinoa, and use half to make no-gluten quinoa flatbreads!