Our sugar free blackberry jam is a healthier variation of the classic recipe. It is perfect as a topping for your morning oatmeal or as a spread for cheesecake and crepes.
You'll only need four simple ingredients: blackberries, lemon juice, maple, and chia seeds, that's it!
While store-bought jams are loaded with sugars, this jam recipe is completely sugar free: it has no refined sugars or artificial sweetener but just raw naturally sweet ingredients.
Berries are fruits naturally low in sugars and they are rich in antioxidants, like vitamin C. Maple is a great alternative to white sugar, and it also provides antioxidants and minerals.
Chia seeds are a concentrate of nutrients like fibres, iron, and omega-3. In this recipe, they also act as a thickener as no sugar or pectin is used. In fact, chia seeds can absorb liquids and form a gel-like mash that holds the jam perfectly together.
One serving of this jam provides just 3% of daily recommended amount of sugars and almost 10% of fibres. For the full nutrients list click here.
NOTE: The default ingredients yield about 200g of jam.
Ingredients
| | |
| --- | --- |
| Blackberries | 200 g |
| Water | 100 mL |
| Lemon Juice | 10 mL |
| Maple Syrup | 10 g |
| Chia Seeds | 7 g |
Step 1
Rinse well the blackberries and place them in a deep pan. Add water, lemon juice, and maple syrup.
Cook the berries at medium heat for 15 minutes while stirring with a wooden spoon.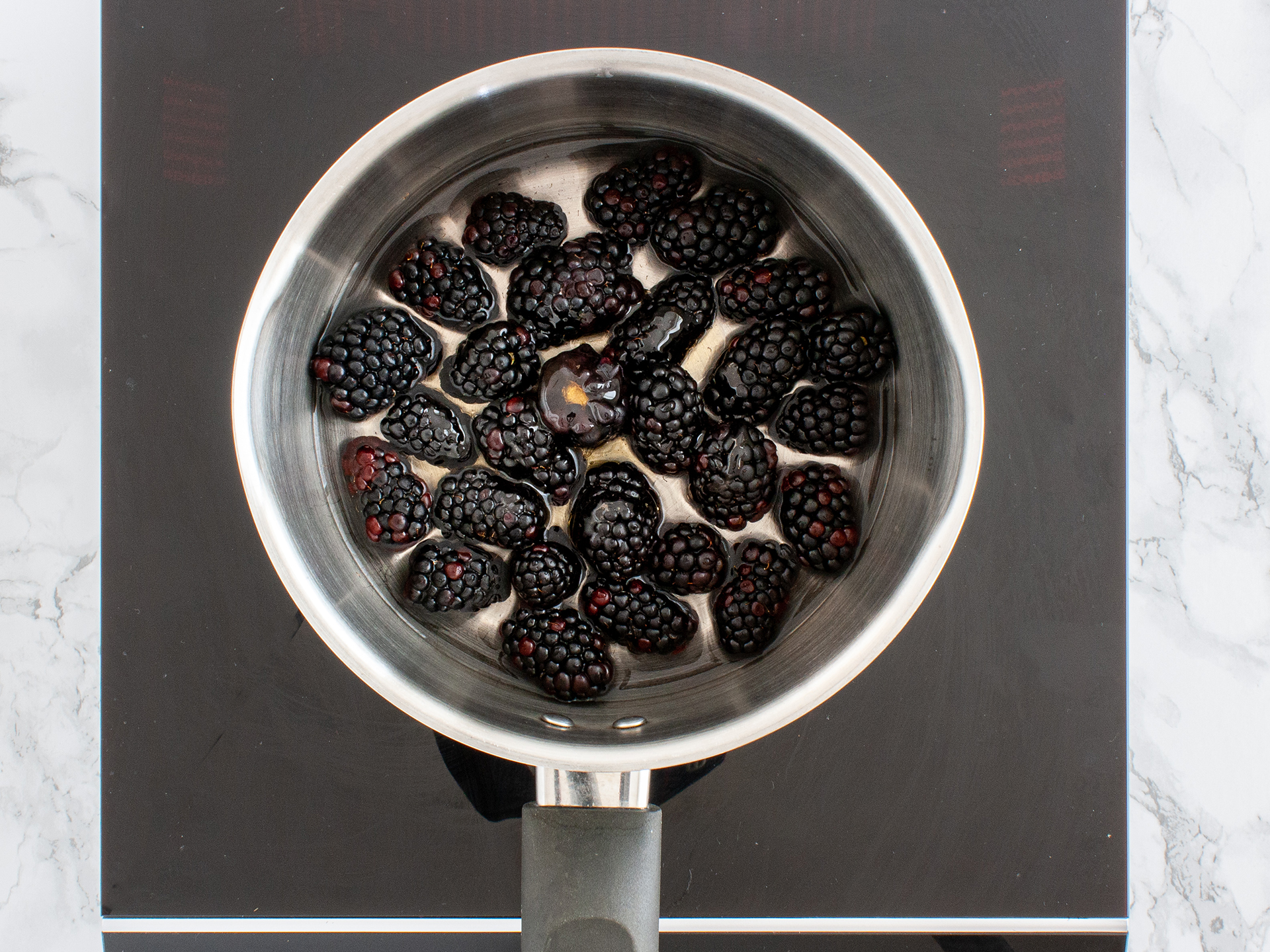 Step 2
Allow water to evaporate and, when the berries have released their juice, mash them with the back of the spoon or with a potato masher.
Remove the pan from the heat and stir in the chia seeds.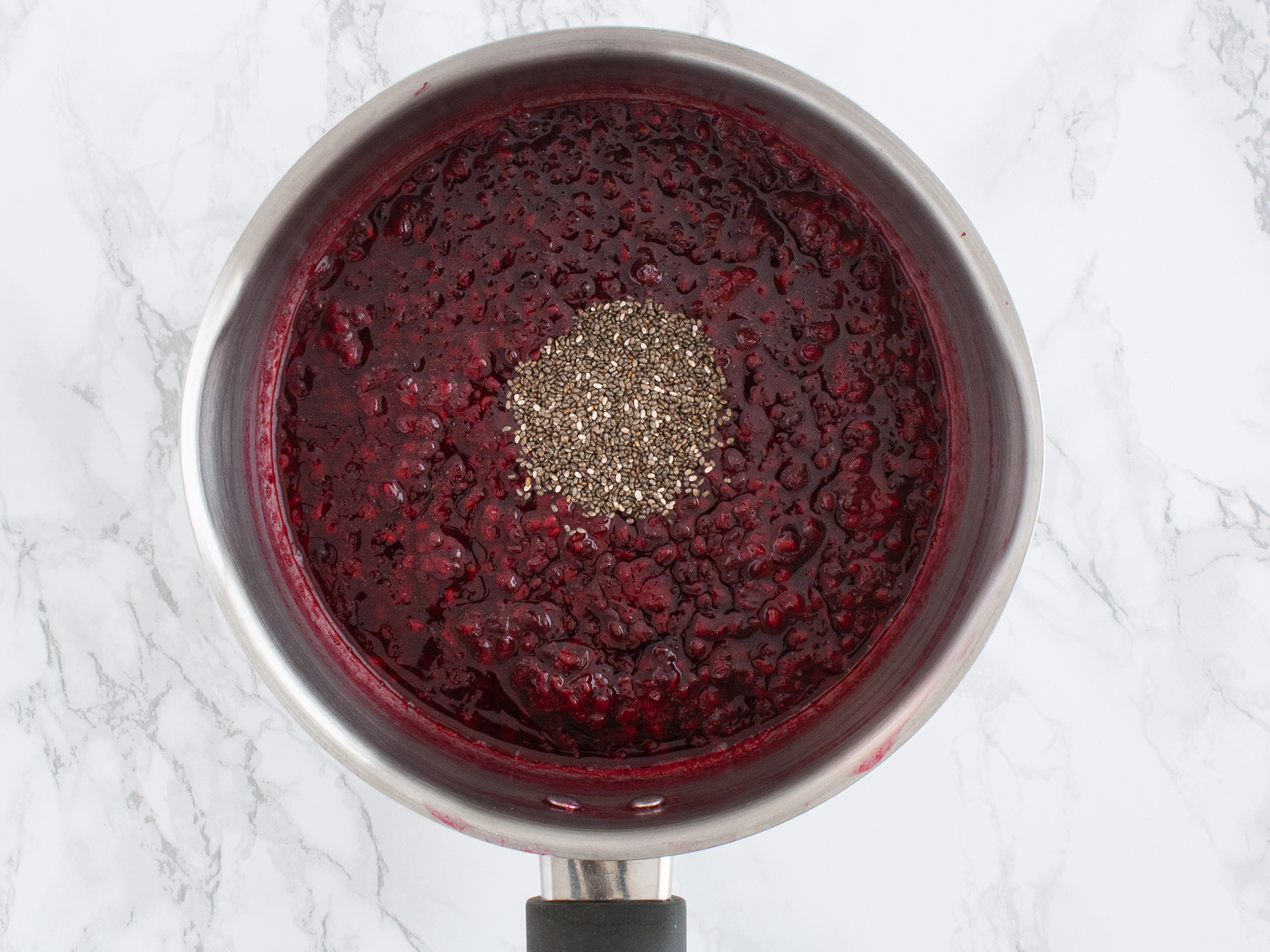 Step 3
Allow the chia seeds to soak for 10 minutes in the jam or until they form a gel-like mash that holds the jam together as no sugar is used and then transfer to a clean jar.
Place in the fridge for at least one hour before serving as the jam will become thicker and firmer.
Enjoy this healthy sugar-free blackberry jam!
If you like this kind of healthy recipe alternatives, do you know that we make two new every week? Receive them straight into your inbox by subscribing to our newsletter!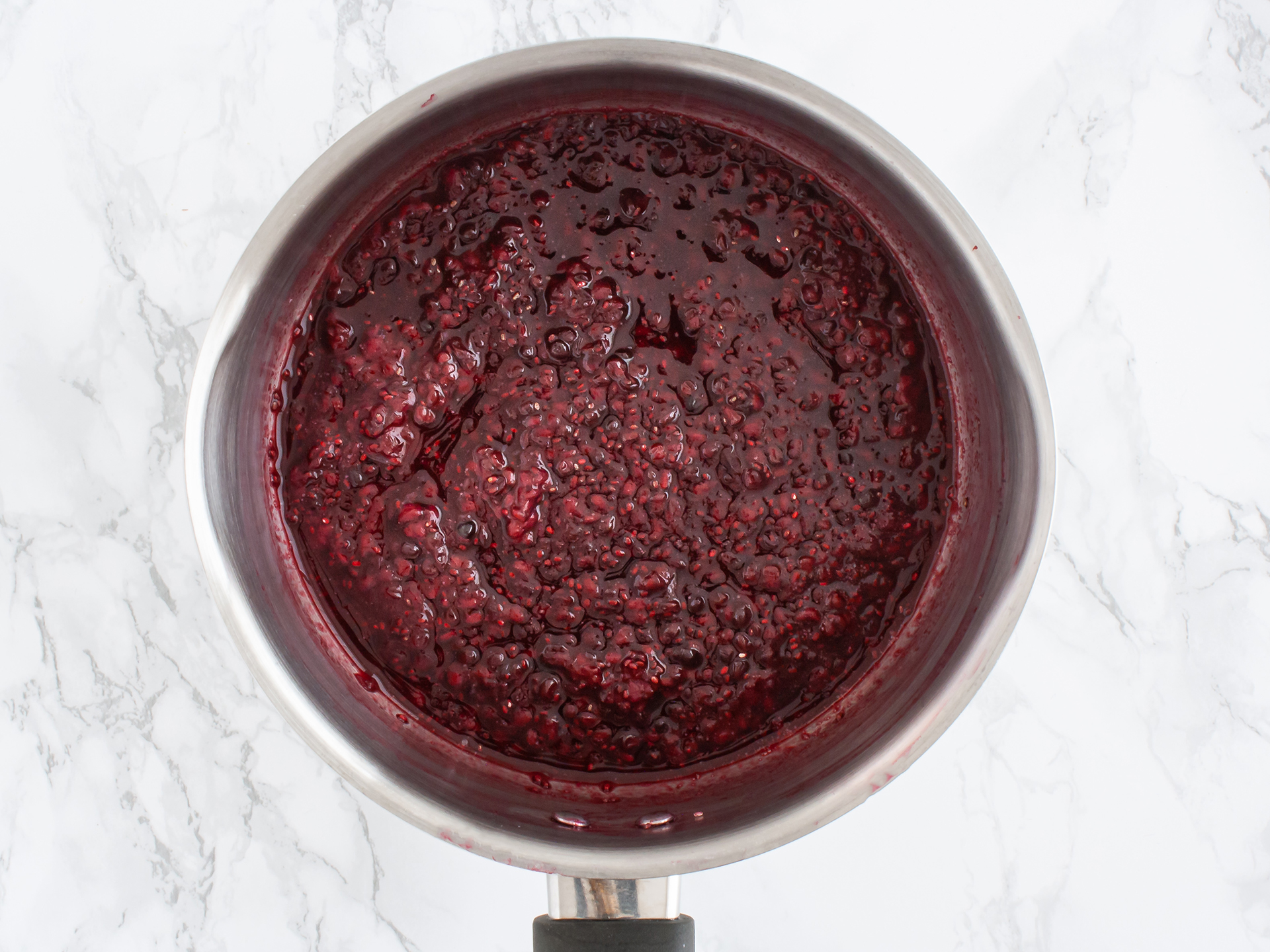 Tips
Sterilise the jam jars by dipping them in a pot of boiling water for at least 10 minutes, and then allow to dry completely, before pouring in the hot jam.

If you prefer a thicker consistency you can add more chia seeds or you can stir in a cooked and mashed apple in the first step.

Consume this blackberry jam within one week.