If like us you go crazy for just-made soft and warm crepes, these rice flour crepes are dedicated to you! Not only they are super delicious but they are also gluten-free and dairy-free, prepared with few simple ingredients to help you enjoy a healthier version of the classic French recipe.
Crêpes are thin pancakes usually made with white flour, eggs, milk, and butter. In our recipe, we have replaced butter with oil, and dairy milk with oat milk to give you a dessert that is much lower in saturated fats and calories.
Although great with sweet toppings like honey, chocolate, or our sugar free jams, you can also have them with savoury fillings, like mushrooms, spinach, seafood, and salmon.
It's such a versatile recipe that always comes at hand when you want to prepare a simple dessert guaranteed to be loved by your guests.
If you love gluten-free and dairy-free recipes like this, you can have them sent right into your inbox every week, just subscribe to our newsletter and claim your free e-book!
Ingredients
| | |
| --- | --- |
| Rice Flour | 125 g |
| Salt | 1/4 tsp |
| Eggs | 2 |
| Oat Milk | 300 mL |
| Rapeseed Oil | 11/2 tbsp |
Step 1
In a mixing bowl, combine the gluten-free rice flour with salt.
In a separate bowl, beat the eggs with oat milk.
Incorporate the liquids into the flour a few ladles at a time while whisking to avoid lumps (1).
When the crepe batter is smooth, pour the vegetable oil and mix until combined (2).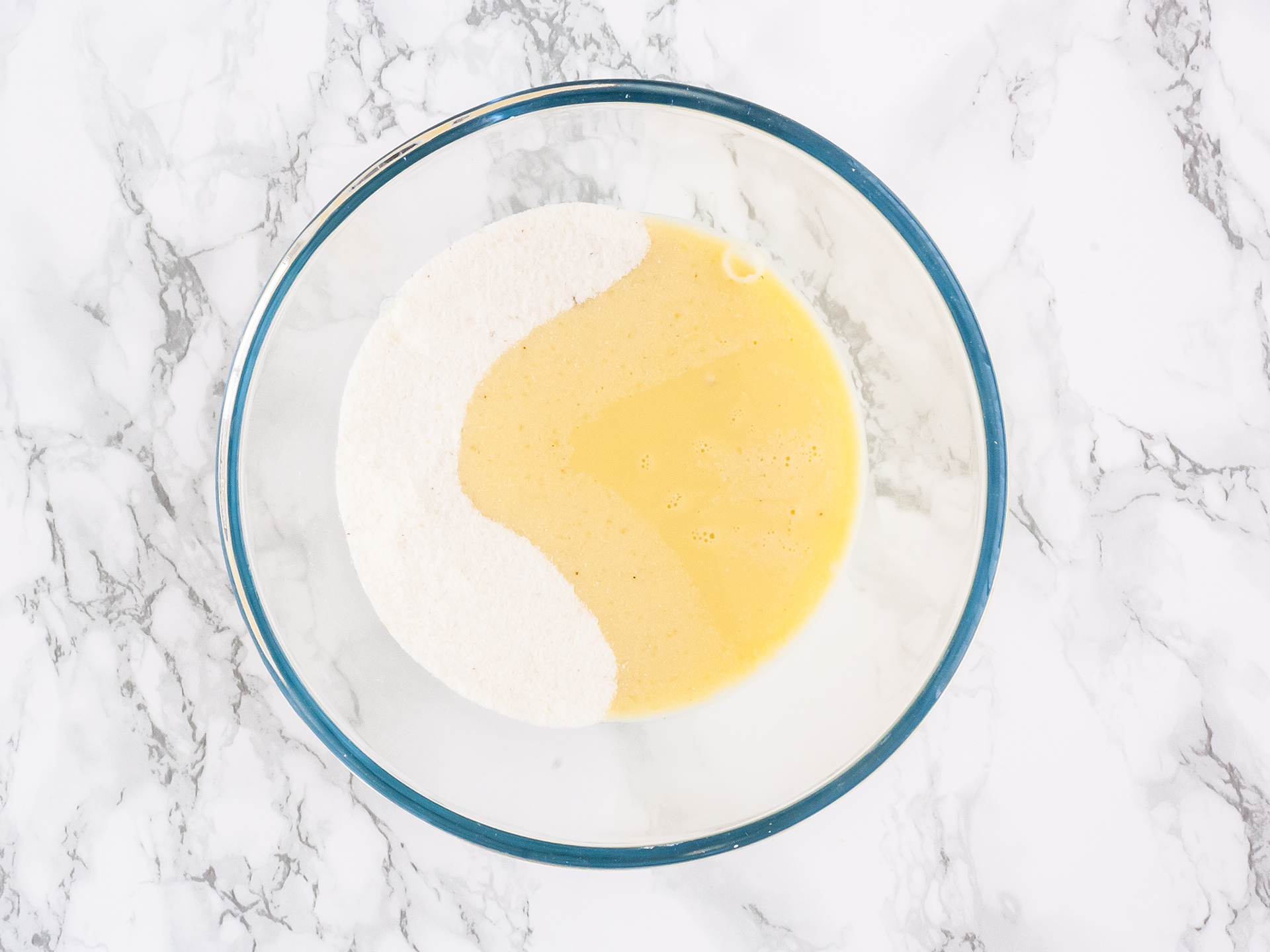 1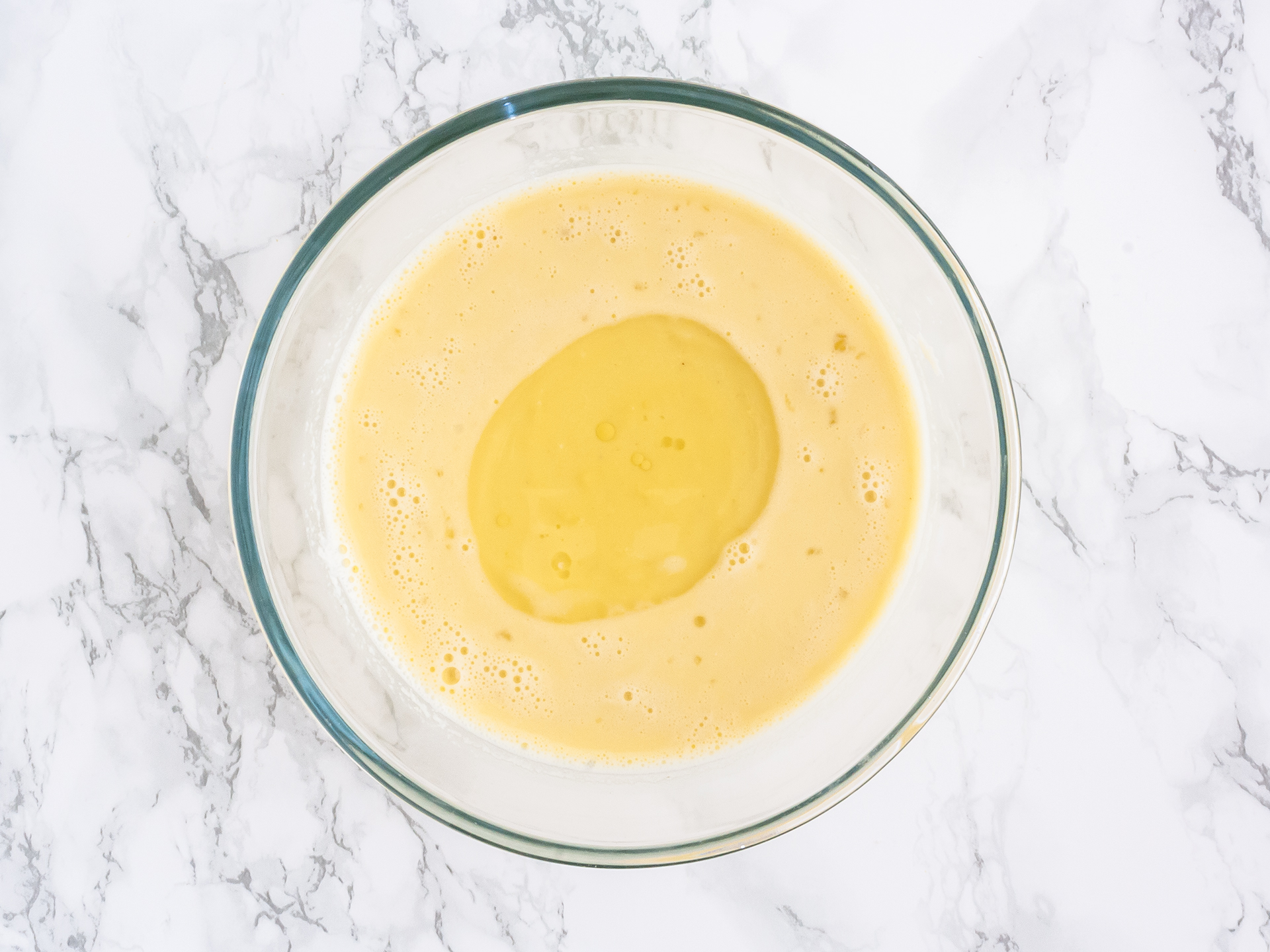 2
Step 2
Heat a large shallow pan or crepe pan over medium heat. There's no need to grease it if you're using a non-stick pan.
Pour one ladle of the crepe mixture and tilt the pan to spread the batter evenly over the surface - or use a crepe tool.
Cook for 1 - 3 minutes - or until the crepe is set and the edges can be easily lifted with a spatula.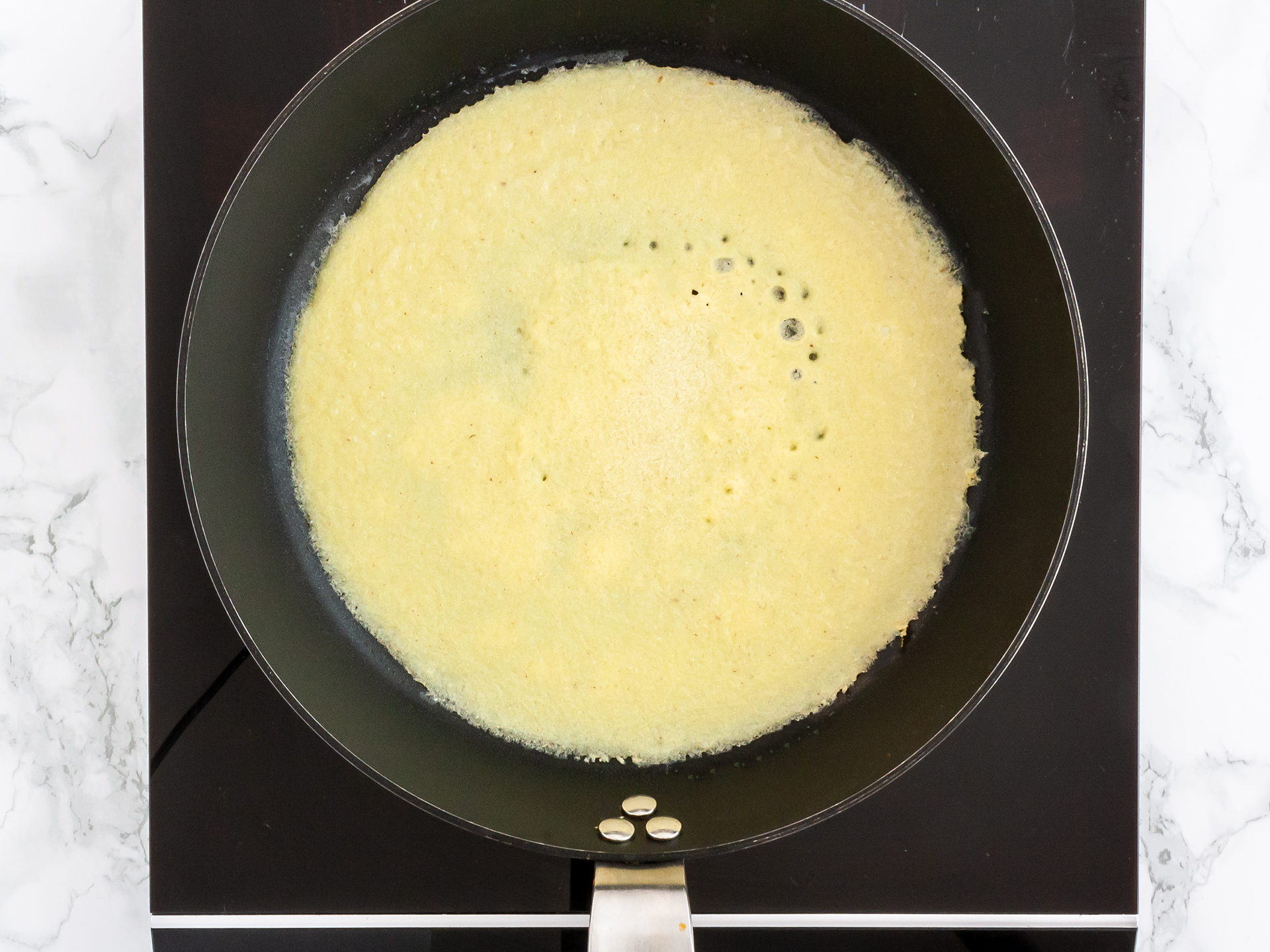 Step 3
Flip the crepe over and cook for further 1-2 minutes until you see golden streaks.
Keep the cooked crepes moist under a towel while you cook the others.
Serve the crepes warm with your favouring fillings or toppings, like Greek yoghurt and fresh strawberries, lemon and honey, or our sugar-free jam.
Enjoy these delicious gluten-free and dairy-free rice crepes!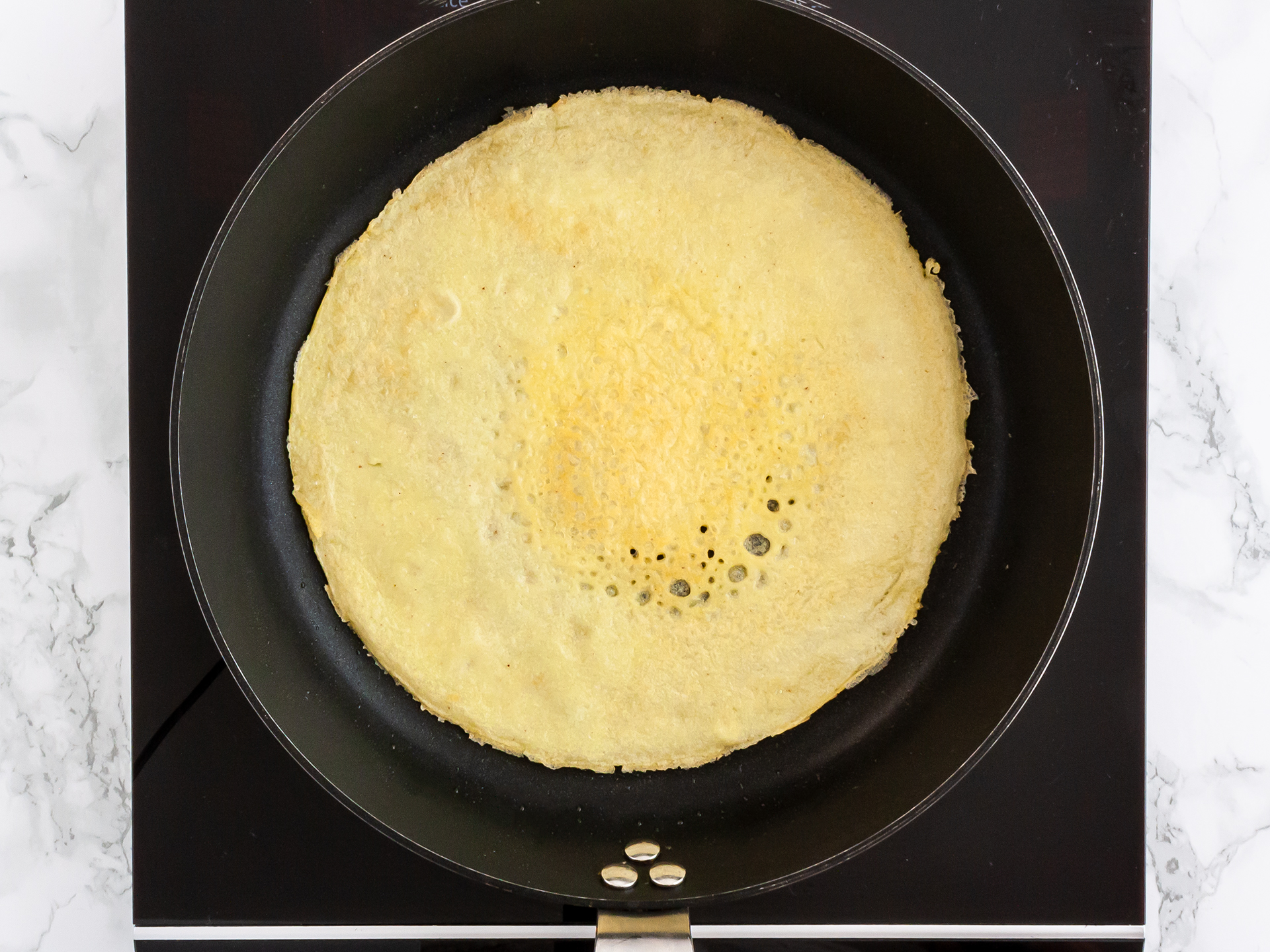 Tips
You can refrigerate the crepe batter overnight and use it the next day for a quick breakfast recipe.

Make sure the pan is not too hot when you pour the batter over it or the crepe will cook unevenly.

You can swap rice flour with other gluten-free alternatives like buckwheat or oat flour.

Oat milk has a thick texture which makes it a perfect replacement to dairy milk; as a lower carb alternative, you can use almond milk or soy milk.