Spiced nuts are a flavourful and convenient snack perfect for munching at home or on-the-go. With our super easy recipe, you can bake a batch of delicious honey-roasted cashews in just 30 minutes.
Store-bought seasoned nuts are often loaded with extra fats, sugars, and salt. Instead, you can easily make a healthier alternative by preparing them yourself, as you have complete control over the ingredients.
In this recipe, we coated cashew nuts with a glaze of spiced honey, which we prepared with a mix of turmeric, cinnamon, and cardamom. Then, we gently roasted them until super crunchy and caramelised. So delicious!
Unlike other roasted nuts recipes, ours is oil-free and salt-free. Cashews are already rich in healthy fats, and the turmeric spice mix adds so much flavour without the need for salt. Moreover, we used less than half a teaspoon of honey per serving to keep the sugars low. If you want, you can swap it with maple syrup to make this recipe vegan.
Honey is a better alternative to refined white sugar as it has a lower glycemic index (GI), meaning it doesn't raise blood sugar levels as quickly. Also, weight-by-weight, it has fewer carbs and thus calories than white sugar. And it's tastier!
These honey-roasted cashews make a fantastic topping for yogurt, smoothie bowls, and morning oatmeal. We also love to sprinkle them on ice cream and pancakes. With just 140 calories, one 25g (1 oz) serving covers 16% RDI of fats and only 4% of RDI of sugars.
Ingredients
| | |
| --- | --- |
| Cashew Nuts | 220 g |
| Turmeric | 1/2 tsp |
| Cinnamon | 1/2 tsp |
| Ground Ginger | 1/4 tsp |
| Black Pepper | 1 pinch |
| Cardamom Pods (optional) | 1 |
| Honey | 35 g |
Step 1
Spread the cashews nuts flat on a baking tray lined with parchment paper.
Then, roast them for 12 minutes at 140 °C (285 °F) for static ovens or at 120 °C (248 °F) for fan ovens.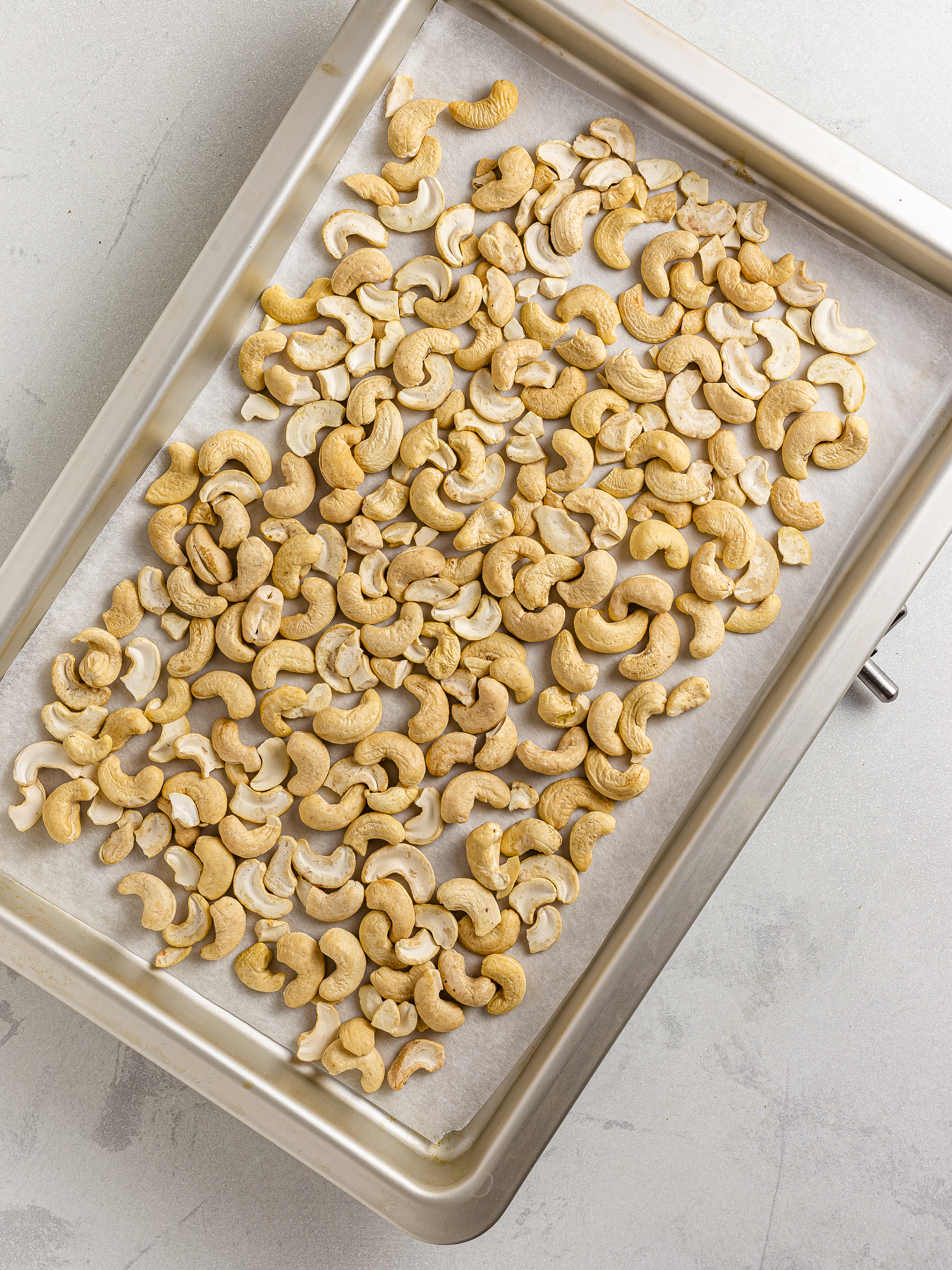 Step 2
Meanwhile, let's prepare the turmeric spice mix.
If you're using the cardamom, grind the contents of the pod with a mortar and pestle or spice grinder.
In a mixing bowl, combine turmeric, cinnamon, ginger, cardamom, and black pepper. Then, pour in the honey and stir well.
Tip in the roasted cashews and toss them until they're evenly coated.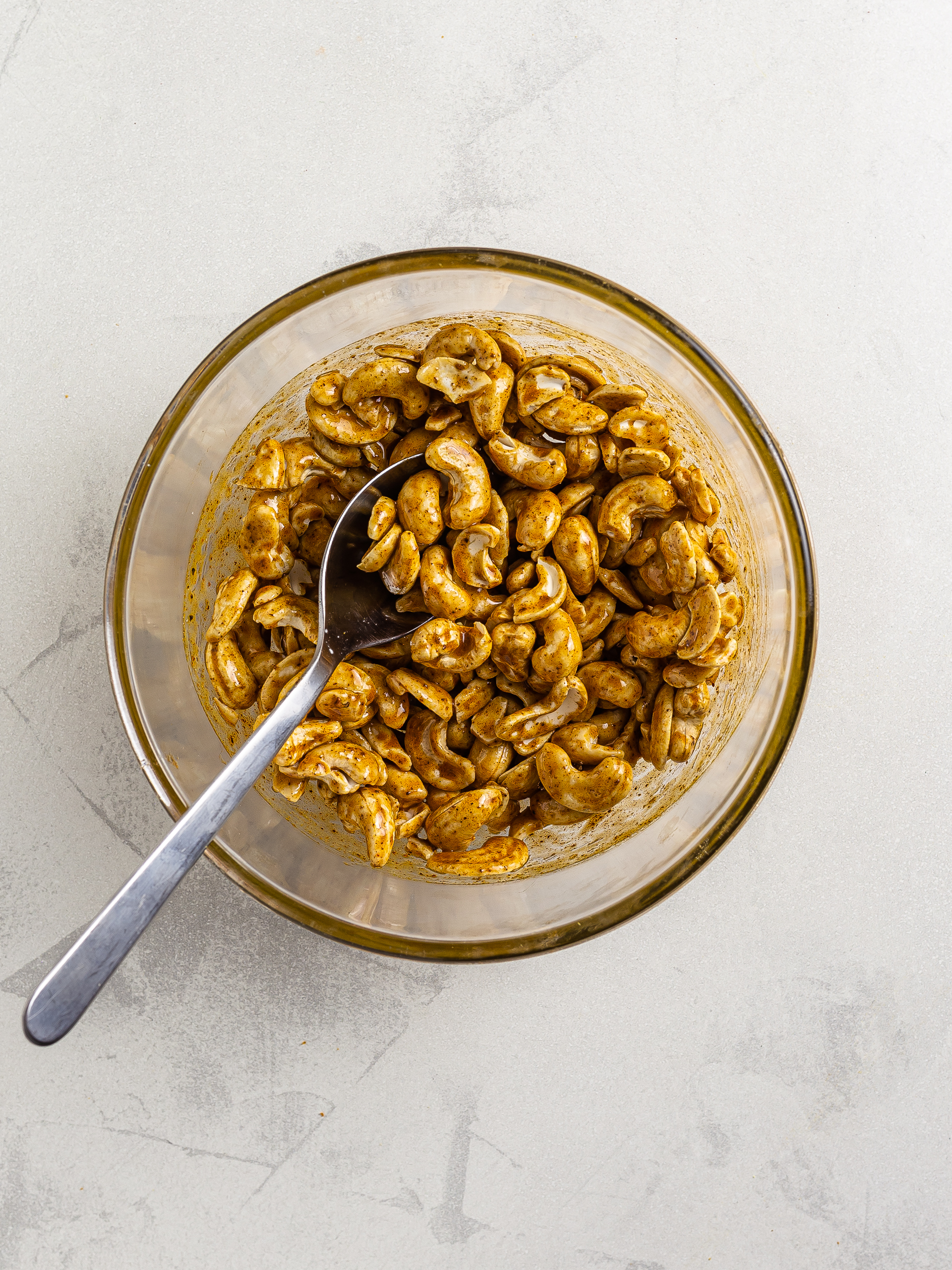 Step 3
Return the spiced nuts to the tray and bake them for 15 more minutes.
Check them after the first 10 minutes of cooking time to make sure they don't burn.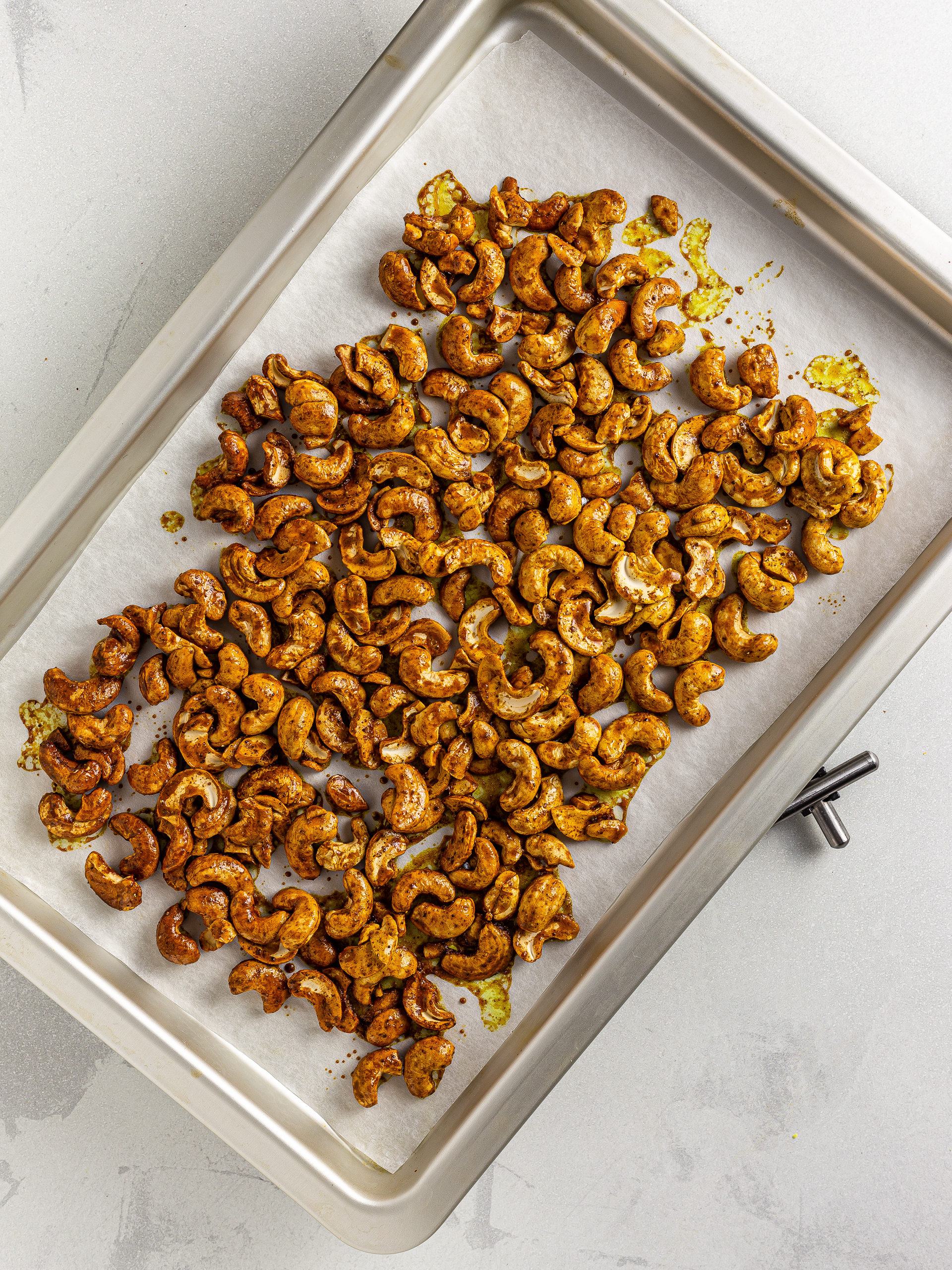 Step 4
Transfer the cashews onto a wire rack and let them cool down completely.
They will get even crunchier as they cool down.
Enjoy your turmeric honey nuts right away or store them for later.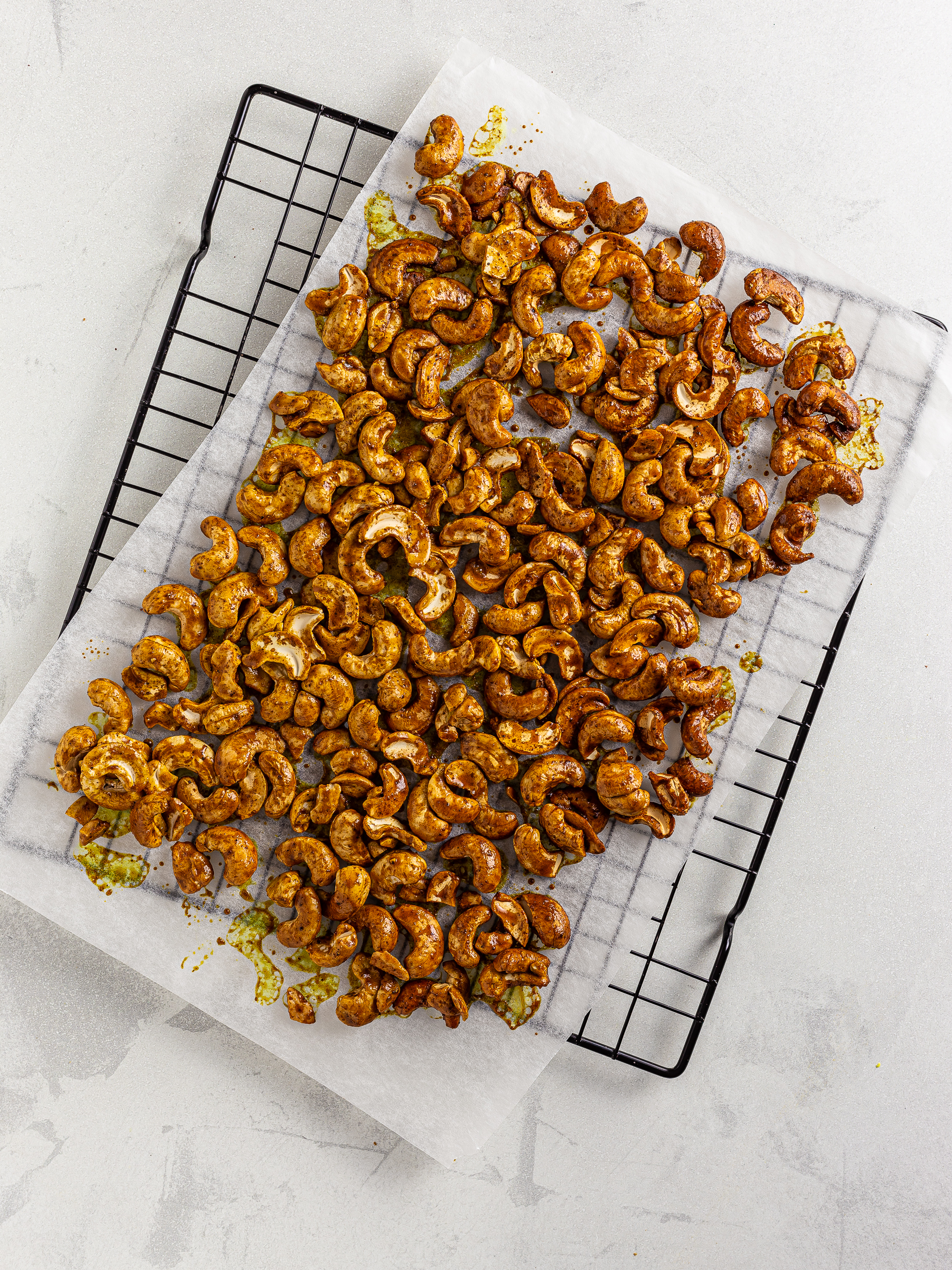 Tips
Once completely cold, you can store the roasted cashews in an airtight container in the fridge for up to 4 weeks.