Being on a vegan diet doesn't mean giving up your favourite cheese. So, if you would like a good slice of Mexican Cotija cheese right now, we have a wonderful plant-based alternative we're sure you'll love!
The classic queso cotija is a salty semi-hard cheese from cow's milk, and it's named after the Mexican city of Cotija in Michoacán.
Its consistency can range from dry grating cheese, similar to parmesan or ricotta salata, to a softer and fresher cheese, close to feta or queso fresco.
If you want to bring the flavour of this delicious Mexican cheese to your table, we designed our vegan recipe to be as close as possible to the original one.
You won't need any fancy cheese-making equipment, just a few simple ingredients you can find at the supermarket.
What makes cotija taste good is the combination of salty, fatty, savoury, and acidic notes. So, we relied on nuts as a fat base for our cheese and then added salt and vinegar.
Nutritional yeast balances the flavours with its "cheesy" taste and adds precious vitamin B12 too.
Cashew nuts were our go-to nuts for this vegan cheese. They have a mild taste, and because they're higher in saturated fats and starches, they make the cheese naturally creamy. Finally, we used agar agar powder to help thicken the cotija.
Once the cheese is set, get ready to savour it.
Nibble on it, add it to soups, or use it for tacos, vegan quesadillas, burritos and Mexican grilled corn — yum!
Ingredients
| | |
| --- | --- |
| Cashew Nuts | 200 g |
| Apple Cider Vinegar | 1 tbsp |
| Salt | 2 tsp |
| Nutritional Yeast | 2 tbsp |
| Agar Agar Powder | 8 g |
| Water | 200 mL |
Step 1
Soak the cashews in a bowl of cold water for 6 to 8 hours or overnight.
Then, drain them and rinse them.
It's important to soak the nuts long enough so they'll soften, or they won't blend smoothly.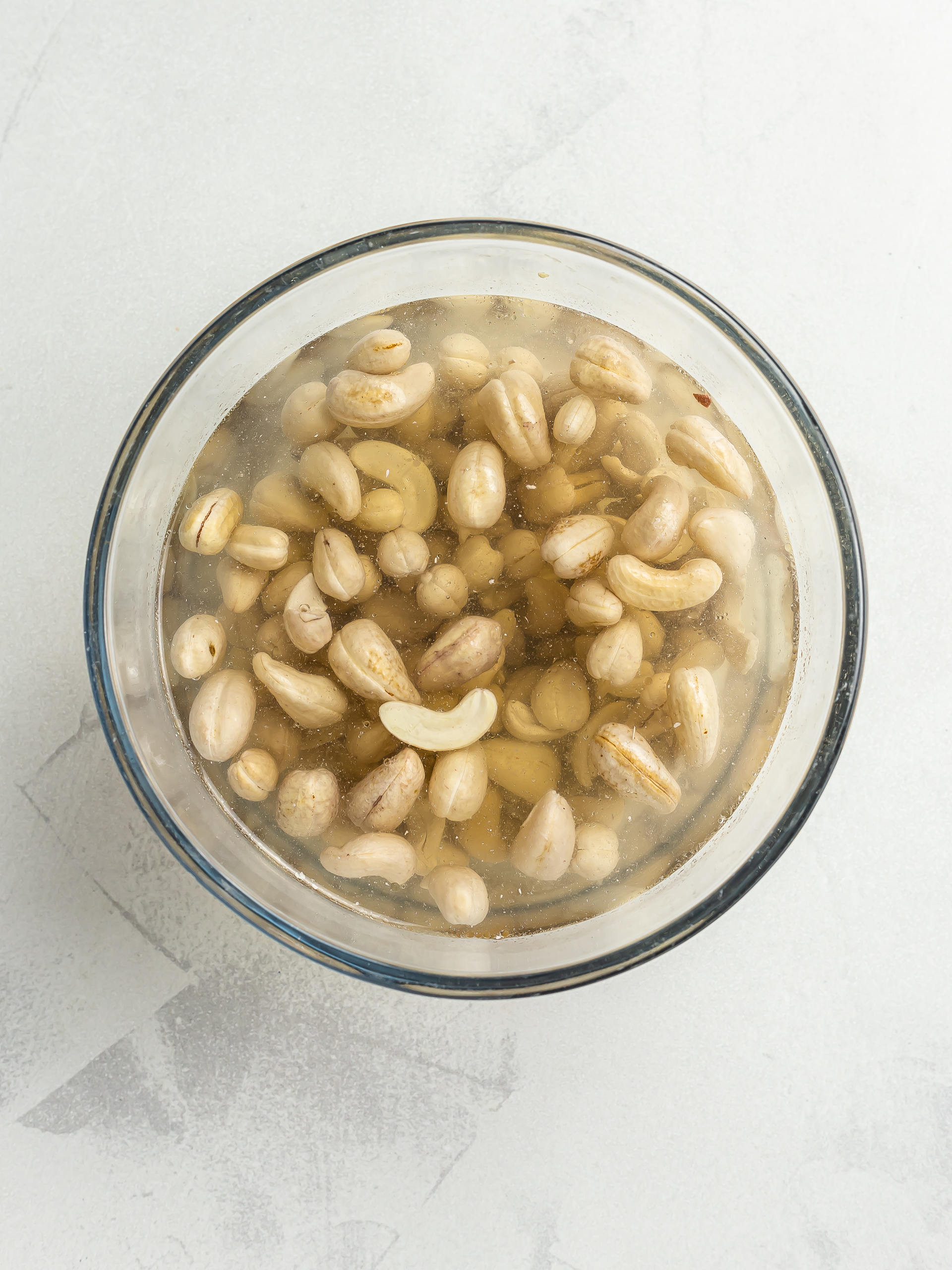 Step 2
Next, transfer the drained nuts to a food processor and tip in the vinegar, salt, nutritional yeast, and agar-agar.
Make sure you measure the agar powder accurately as even a small difference can affect the final results.
We calculated that one measuring teaspoon of agar powder weighs 2 grams so you'll need 4 teaspoons, but we recommend using a kitchen scale if you have it.
Now, blitz the nuts, pouring in the water a bit at a time until you have a super smooth and silky cream.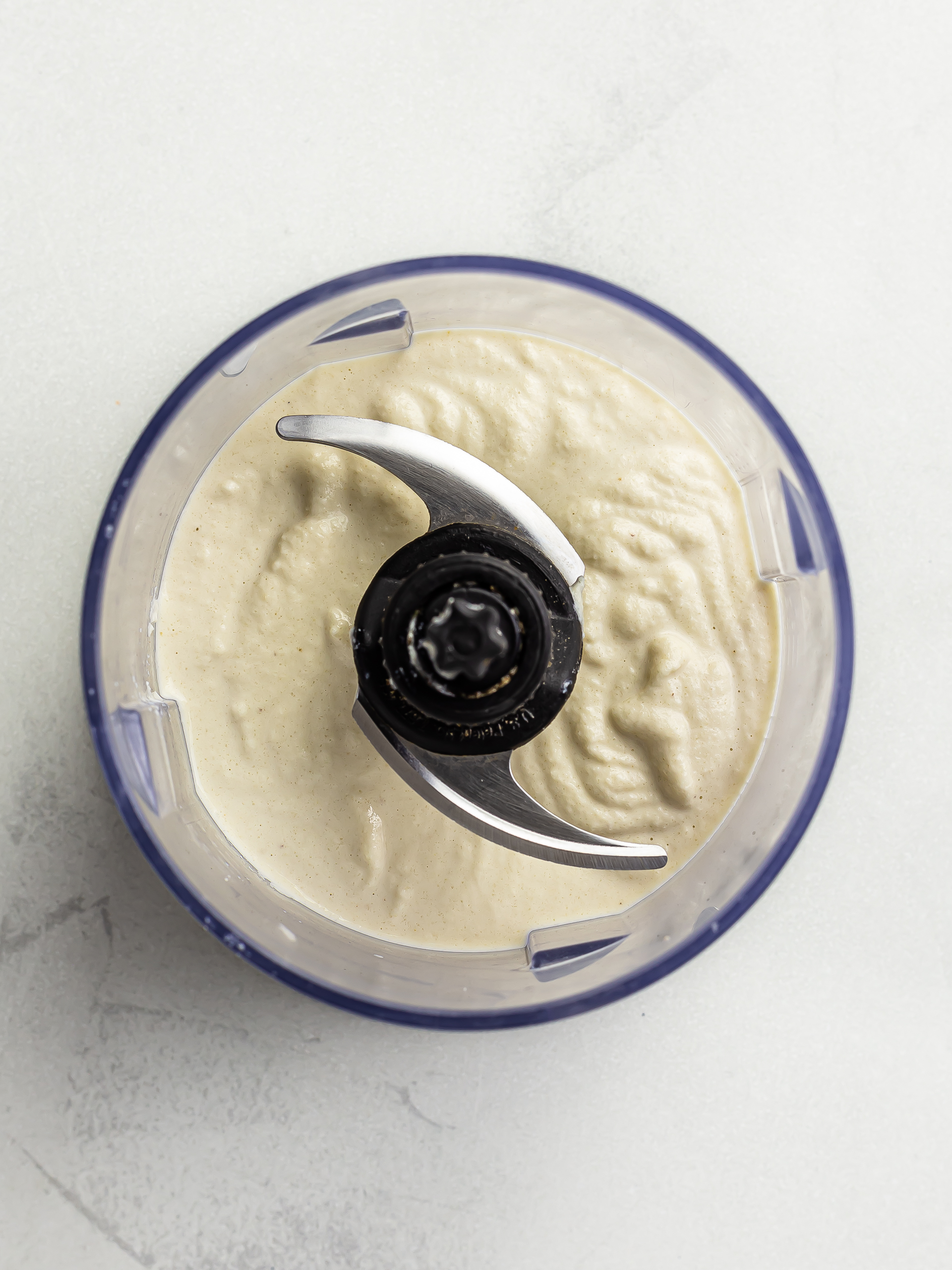 Step 3
Next, heat the cashew mix in a pot over low heat.
You must always stir the cheese with a spoon while it cooks, or it will get stuck to the pot and burn.
As soon as you see the first tiny bubbles, keep stirring the cheese and cook it for 5 minutes to allow the agar-agar to activate.
You'll notice the cheese will get thicker.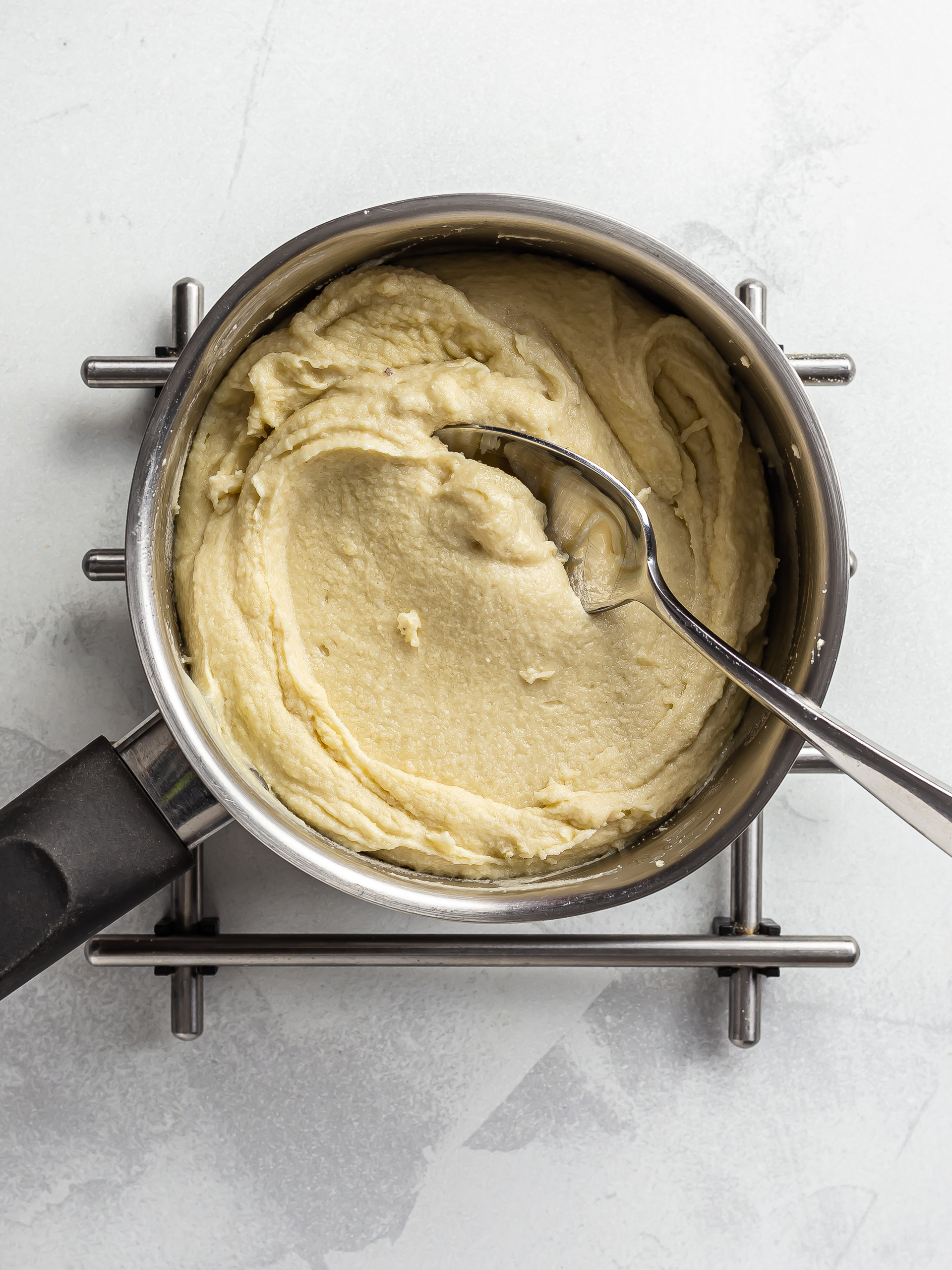 Step 4
Once ready, quickly divide the cotija cheese among ramekins, filling them to the top and levelling them with a spatula.
Make sure there are no air pockets, and if needed, give the cheese a brief stir and tap the ramekin against the worktop.
Keep the vegan cheese in the fridge to set and harden for at least a couple of hours or even better overnight.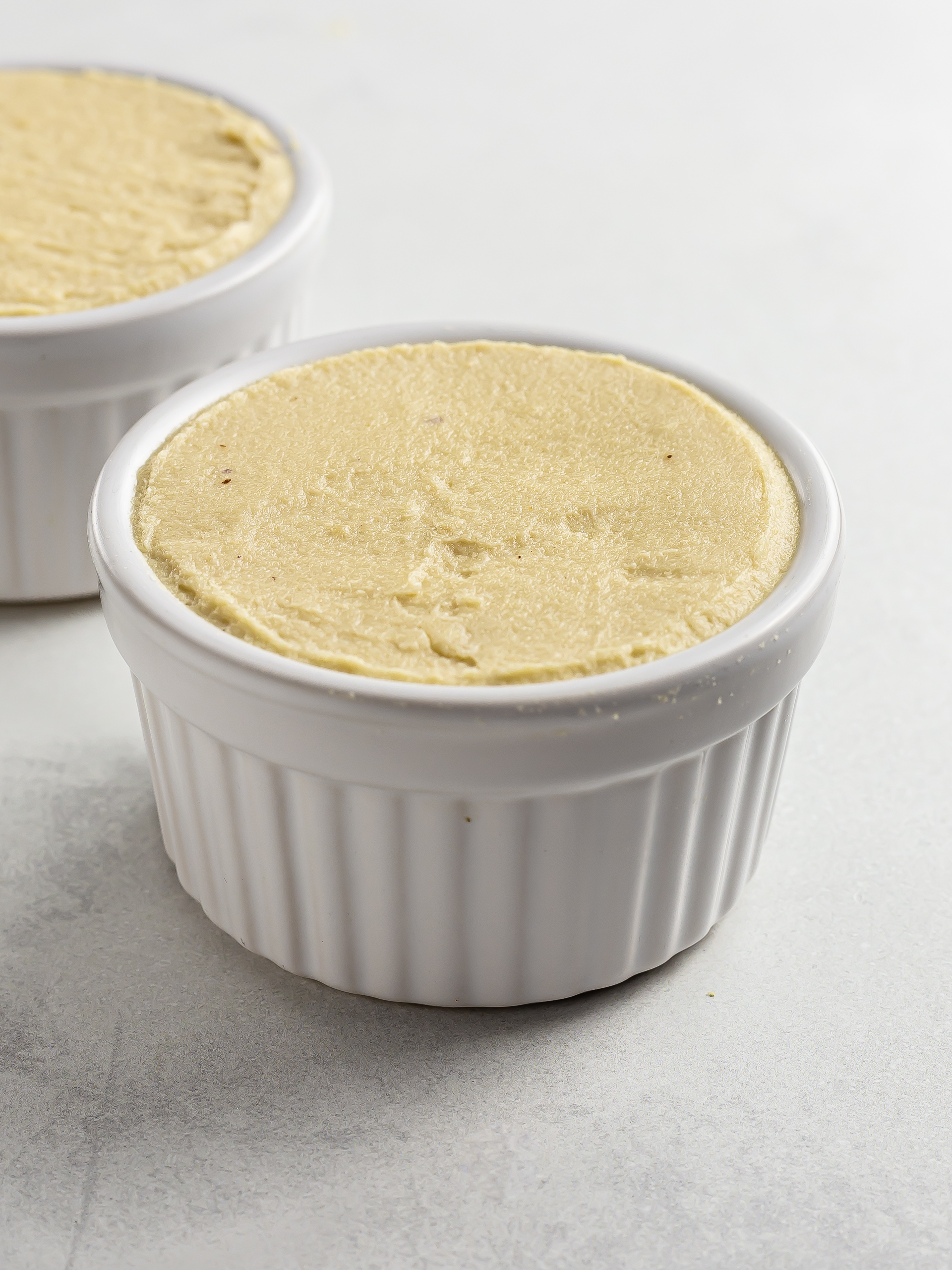 Step 5
Finally, loosen the cheese from its mould using a silicone spatula and flip it onto a plate.
Your vegan cotija cheese is ready! Enjoy it right away or keep it in the fridge in an airtight container for a week.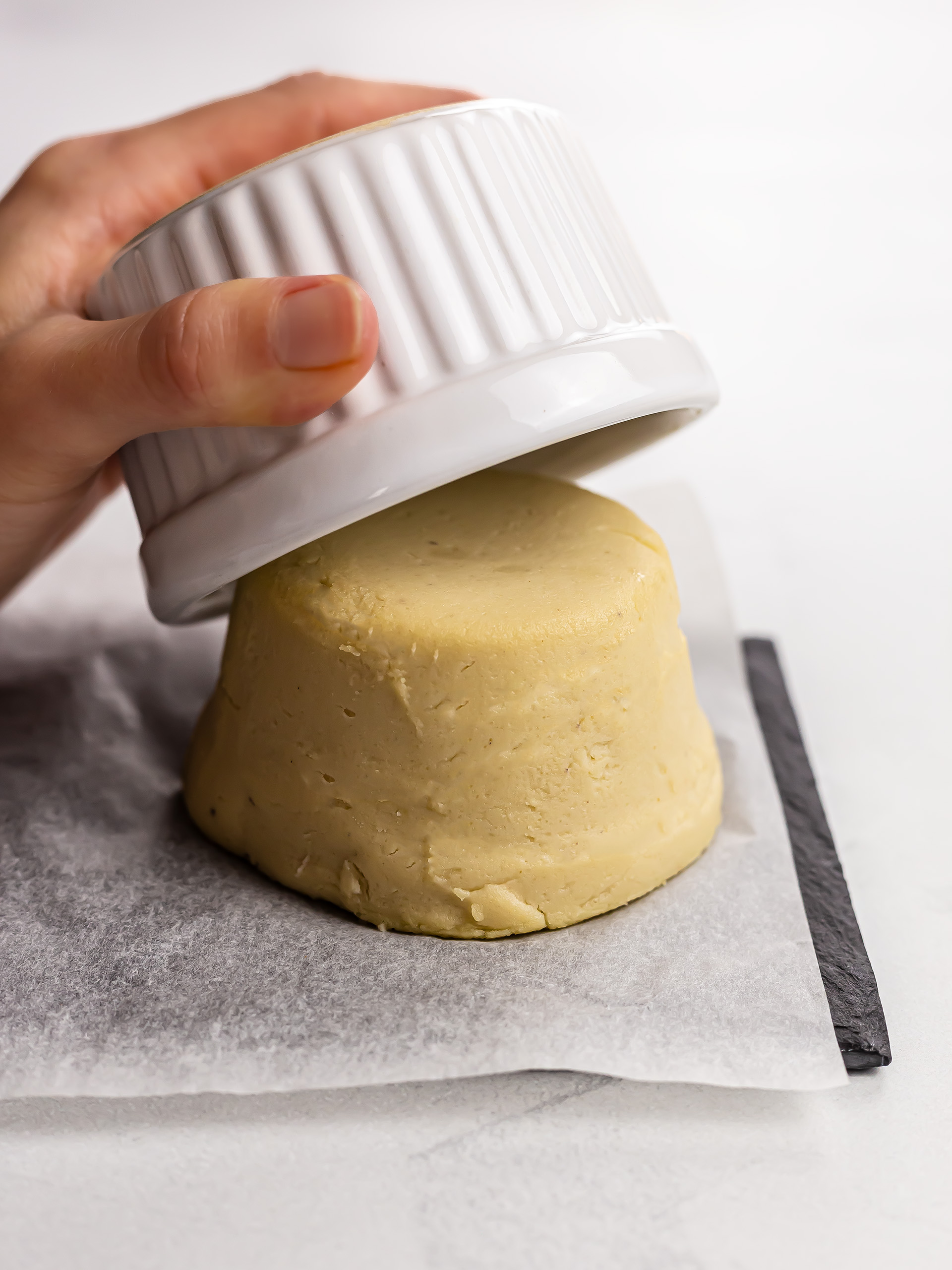 Tips
You can freeze the cheese for 3 months.