Today we celebrate the coming of autumn with a bowl of velvety soup made with thyme-roasted king oyster and shiitake mushrooms and topped with a leek pureé.
Of all the delicious varieties of mushrooms, king oyster's have quickly become one of our favourites. They have a robust flavour and an incredibly firm texture that pairs well with "soft-flesh" mushrooms.
What's great about this recipe is that it's prepared without cream, milk, or butter, and it's, therefore, dairy-free and vegan.
Instead of cream, we used soaked and blended cashew nuts. Cashews are a great source of plant-based, healthy unsaturated fats, and they also enrich the soup with their rich, nutty, almost "cheese"-like flavour.
To make this recipe even healthier, we added a generous amount of white beans, which boost the dish with fibres and proteins.
We designed this recipe to be as diet-friendly as possible. Each portion has less than 340 kcal, and it provides two servings of vegetables, 30% of your protein RDI, healthy fats, and 50% of your fibres RDI.
So, whether you are on a weight-loss plan, have a dairy intolerance, or are following a plant-based diet, this soup will be perfect for you!
Frequently Asked Questions
How long does this soup keep? And can I freeze it?

Leave the soup to cool down, then ladle it into airtight containers and refrigerate it.

When store properly, this cream of mushrooms can last up to four days.

Alternatively, you can freeze it on the same day and then warm it up in the microwave or on the hob for a quick midweek meal.
How do you make mushroom soup without cream?

The classic cream of mushroom recipe is prepared with butter, milk, and single cream. However, you can easily make a dairy-free alternative using the following options:

Mix a cup of cold plant-based milk with a teaspoon of starch and add it to the soup. Then, allow to thicken over medium heat.

Soak and blend cashew nuts and incorporate them in the stew.

Use coconut milk and coconut yogurt.
What goes well with mushroom soup?

We paired mushrooms with thyme and garlic and then topped the soup with a creamy purée of leeks.

Other vegetables, herbs, and spices that go well with mushroom soup include:

Asparagus, fennel, potatoes, peas, and carrots

Dill, oregano, black pepper, and parsley

When it comes to serving it, a big slice of toasted wholemeal sourdough bread is the best choice. But you can also enjoy it with brown rice or pearled barley.

Pairing this soup with grains, boost the dish with vitamins, minerals, fibres, and proteins.
Ingredients
| | |
| --- | --- |
| King Oyster Mushrooms | 300 g |
| Shiitake Mushrooms | 100 g |
| Fresh Thyme | 1 tbsp |
| Extra Virgin Olive Oil | 2 tbsp |
| Garlic Cloves | 2 |
| Cashew Nuts | 80 g |
| Shallots | 1 |
| Leeks | 170 g |
| Cooked White Beans (Butter Beans or Cannellini) | 500 g |
| Lime | 1/2 |
Step 1
Quarter and slice the mushrooms and place them on a baking tray.
Season them with thyme, salt to taste, and half of the oil.
Roast the mushrooms for 10 minutes at 190°C (375°F) for static ovens or at 170°C (340°F) for fan ovens. Then, add crushed garlic and bake them for a further 5 minutes (1).
Meanwhile, soak the cashew nuts in a bowl with warm water (2).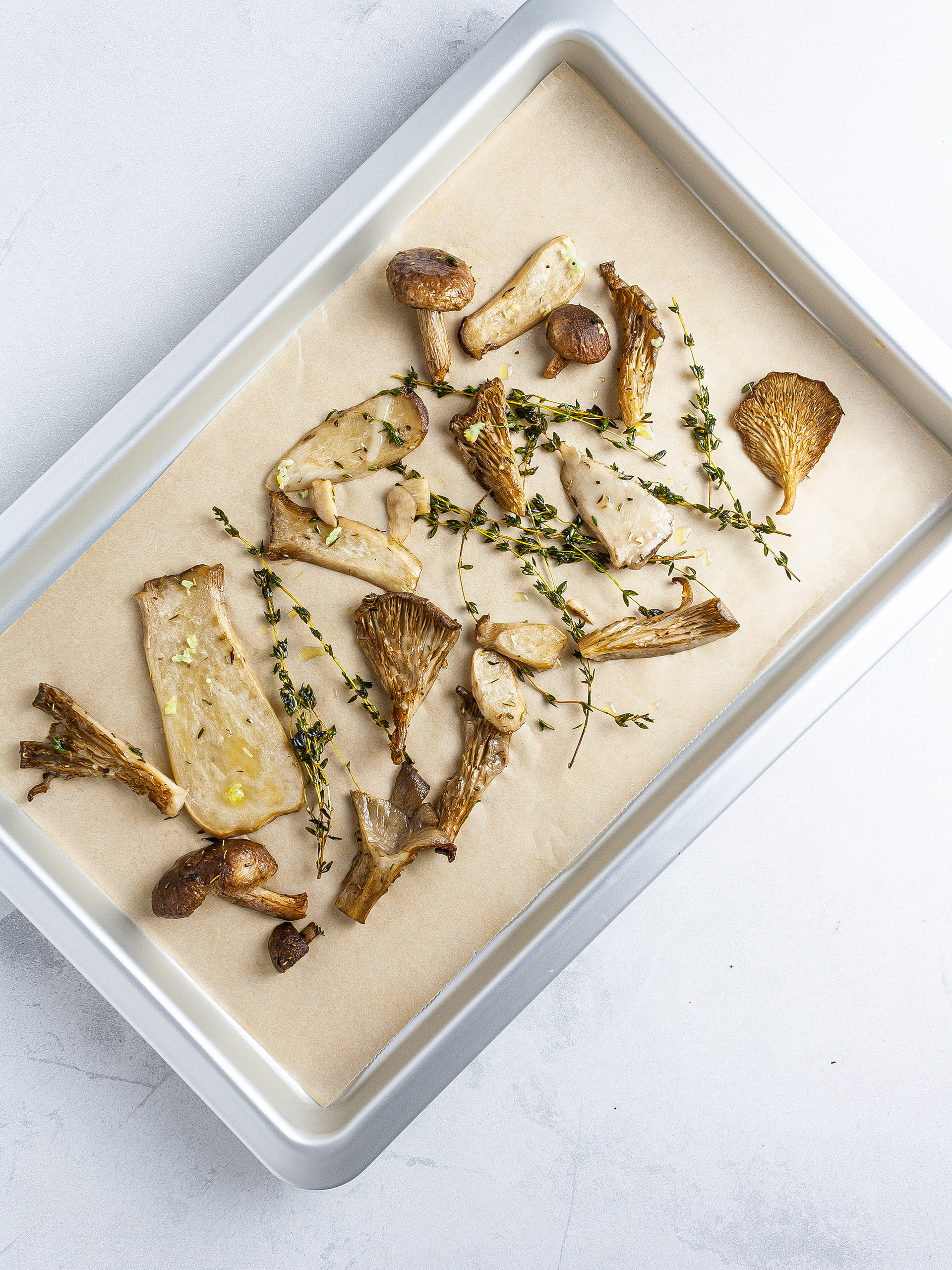 1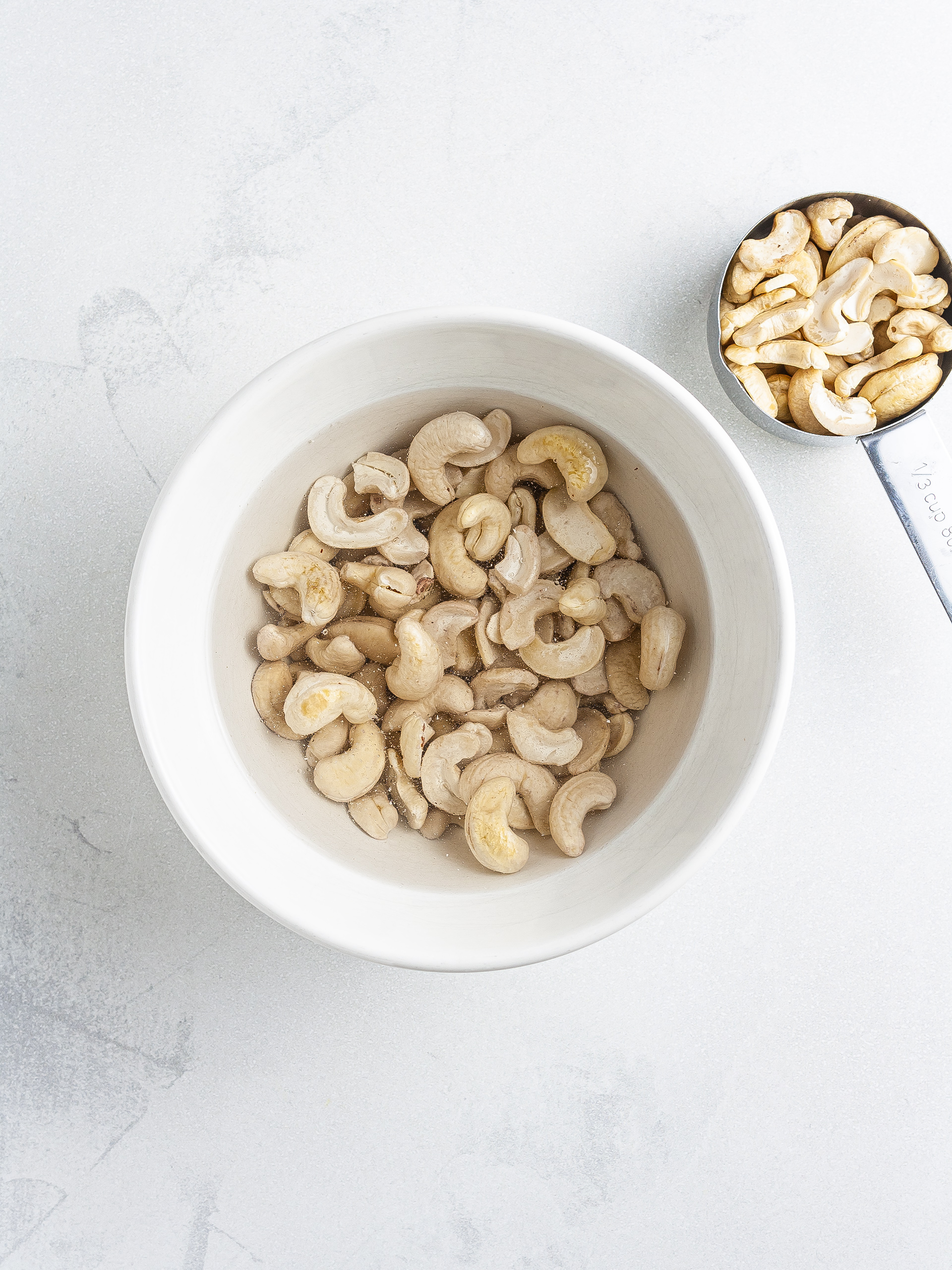 2
Step 2
Heat the remaining oil with chopped shallots in a deep saucepan. Stir in sliced leeks and sizzle for a few minutes.
Then, cover with water and simmer covered for 10 minutes or until the leeks are soft (1).
Now, transfer them to a food processor and pulse until you have a smooth purée (2).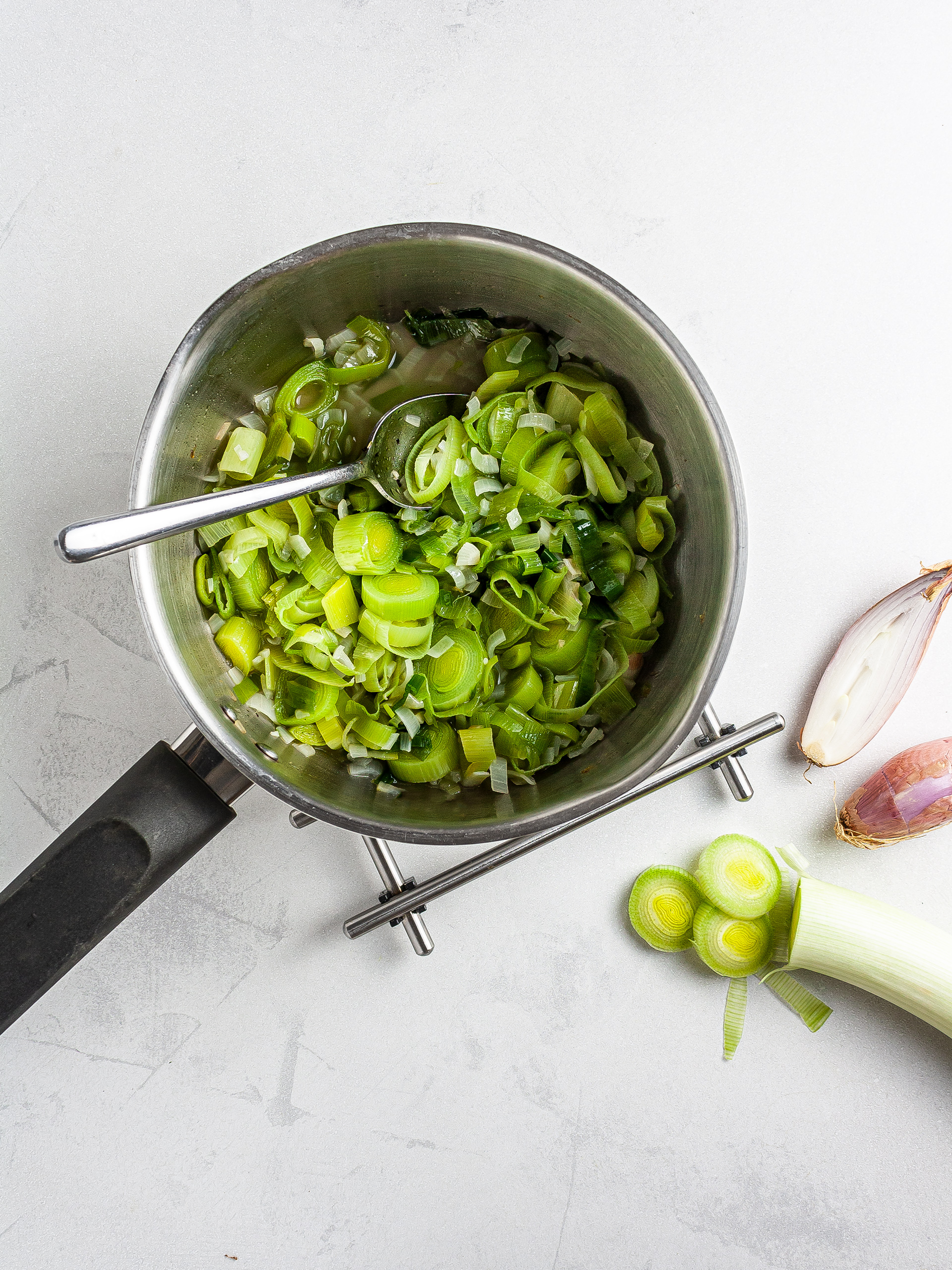 1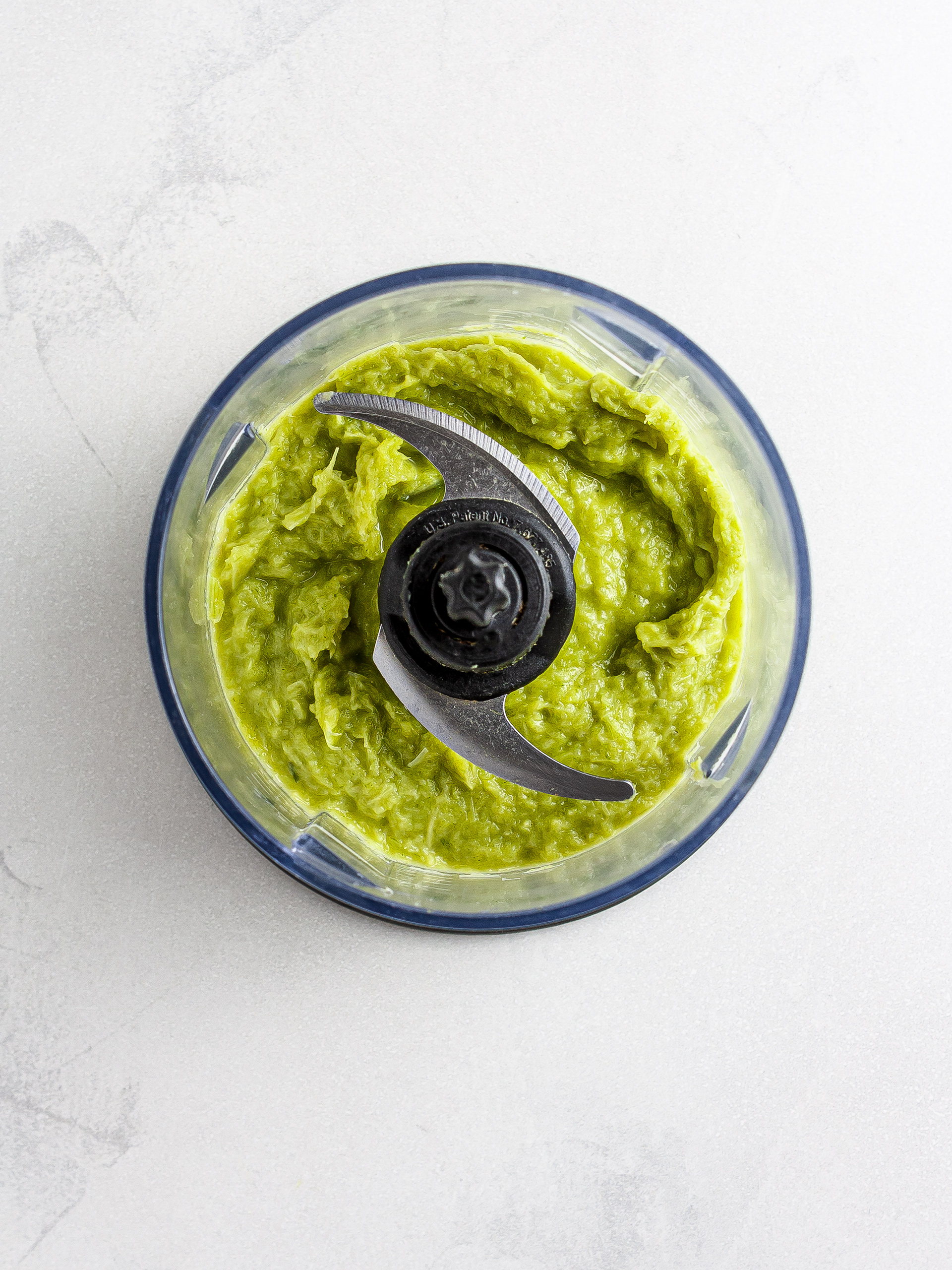 2
Step 3
Next, using the same pot where you cooked the leeks, add the roasted mushrooms, soaked cashews, and beans.
You can save a few mushrooms for garnishing.
Pour enough water to cover the soup ingredients and simmer for 10 minutes with the lid on.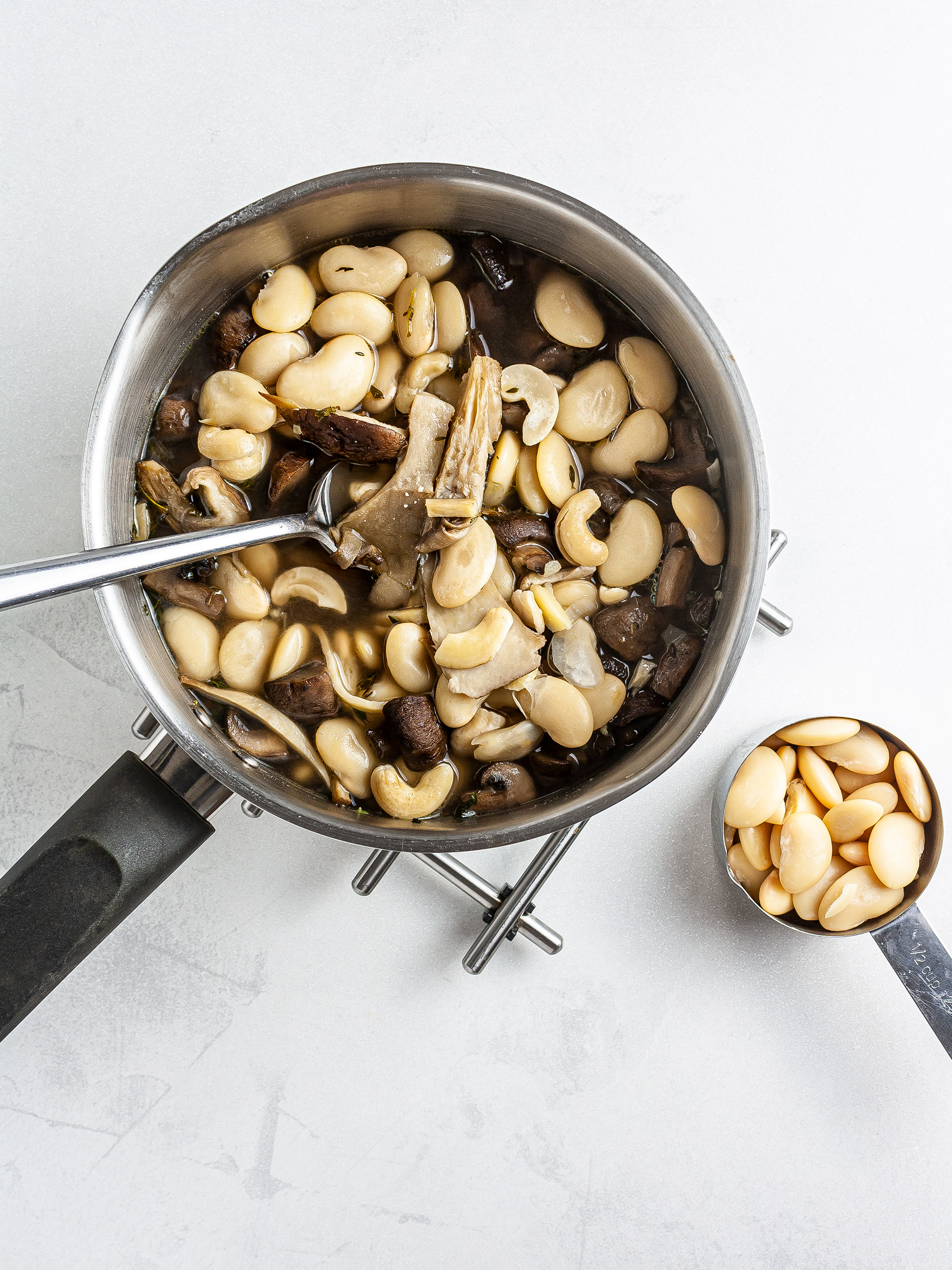 Step 4
Now, blend the soup with an immersion blender or a food processor until it's smooth and creamy. Then, squeeze in the lime and stir it (1).
Finally, divide the soup with among serving bowls and spoon the leek purée over the cream of mushrooms. Top with some roasted mushrooms and season with pepper to taste (2).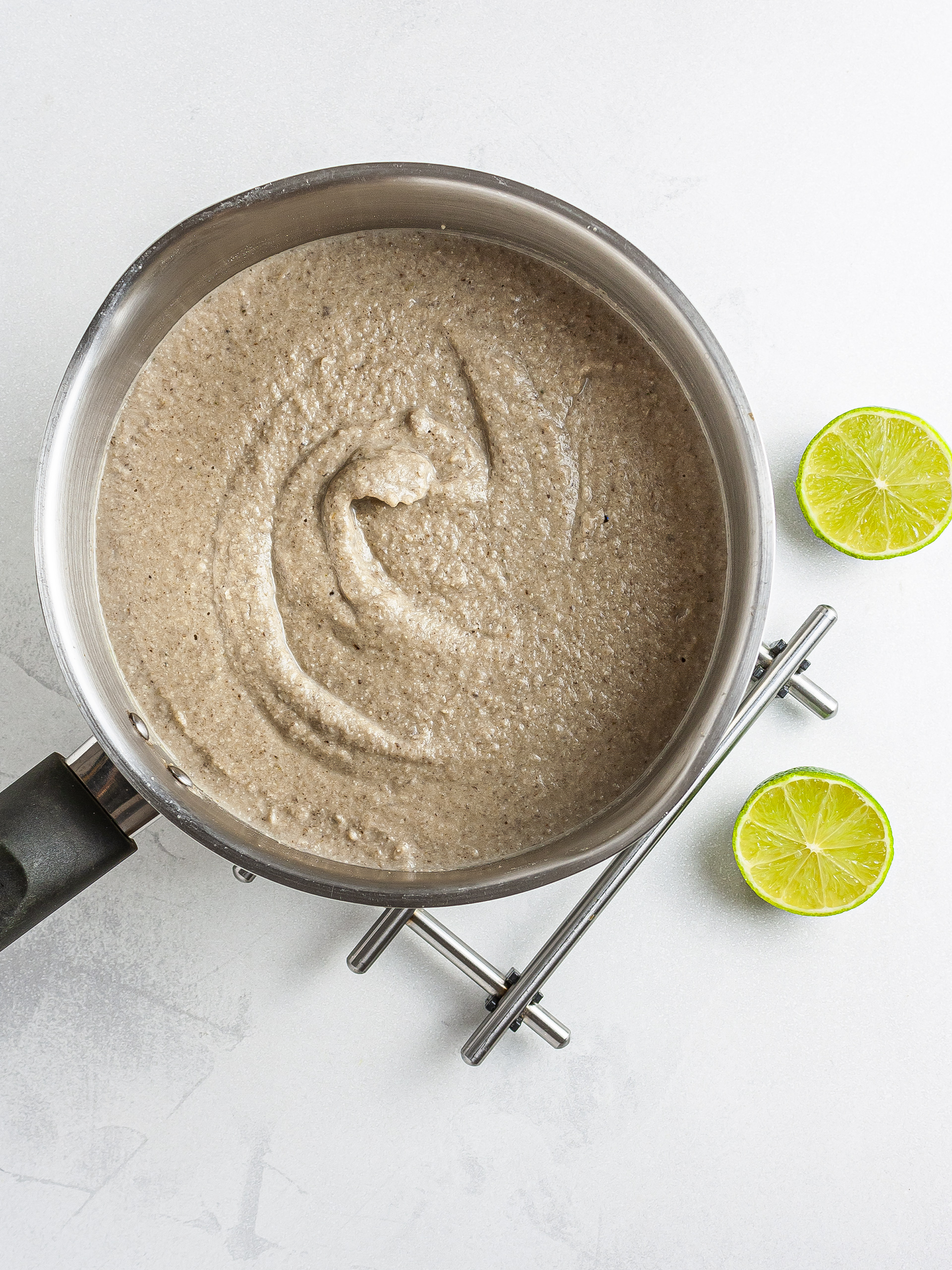 1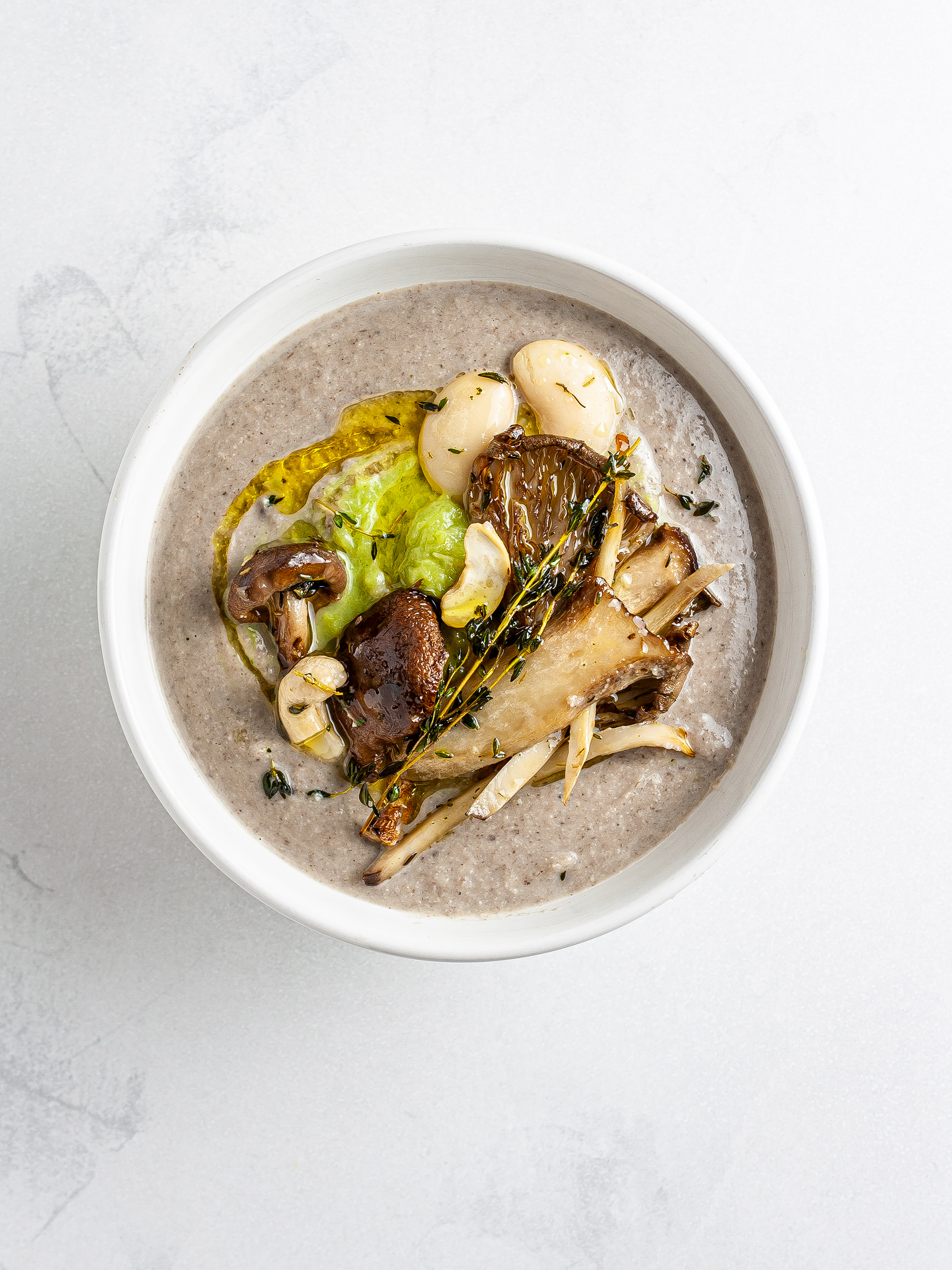 2
Tips
You can skip blending the soup to make a chunky mushroom stew instead.

Our cream of oyster mushrooms is quite thick, so, if you prefer it runnier, add a few more ladles of water to the saucepan while simmering the ingredients.