If you love ice cream as much as trying out new foods, then welcome! We will show you how to make a Mango Malai Kulfi, a popular Indian ice cream. But contrary to the traditional recipe, which uses animal fats and refined sugars, our kulfi is both vegan and sugar-free.
But first, what is malai? And what is kulfi?
Kulfi is a traditional frozen dairy dessert similar to ice cream, but denser and creamier. The consistency of kulfi is similar to custard ice cream.
Malai is an Indian-style type of clotted cream, and it's used both in sweet and savoury recipes, like kofta dumplings and kulfi.
Following the tradition of Indian ice cream, we sprinkled our kulfi with pistachios, for extra crunch and flavour. If you are curious, you can keep reading to learn how we have prepared this dessert or skip straight to the steps below.
To make vegan malai, we replaced clotted cream and condensed milk with the fatty part of coconut milk. Plus, we have used blended cashew nuts, to add even more creaminess without introducing excessive saturated fats.
Coconut cream has quite a few saturates. But scientific research tells us that the saturated fats from coconut are not as bad as those from animal products, and even have some beneficial effects [1](link).
Finally, our kulfi is 100% sugar-free. Instead of sugar, we used very ripe mangoes. That's it! We love cooking without using refined sugars. If you are into sugar-free ice creams, check out our sugar-free chocolate chip ice cream recipe too!
So now for the big showdown: nutritional profile. Compared to the classic mango kulfi, our version has almost half of the fats and saturated fats, which all come from plant-based sources. Our kulfi also has only 13% of your RDI for sugars and only 220 calories per popsicle.
Plus, our recipe is even quicker than the traditional one, as it requires no cooking of the ingredients: it only takes 10 minutes of preparation. Follow our steps below and enjoy these vegan mango lollies!
Frequently Asked Questions
What can I use instead of a lolly mould?

In the classic Indian recipe, the ice cream is poured in cone-shaped kulfi moulds, but you can use almost anything to freeze the mango malai.

For example, we used simple ice popsicles, but any type of ice lolly mould will work just as well.

Alternatively, you can use paper cups, glasses, muffin cases, or yogurt pots as DIY ice cream cases.

As a last option, just pour the mango kulfi into a freezer-friendly tin or plastic container and, when you're ready to eat, scoop out the ice cream into serving cups.
Are there other ways to make this ice cream sugar-free?

While both Italian gelato and Indian kulfi include white refined sugar in their recipe, we made this mango malai lolly completely sugar-free.

Ripe mangoes are naturally sweet, and they have a very low glycemic load (GL) too. This means this fruit won't spike your blood glucose levels as much as white sugar, making these popsicles suitable for people with diabetes or those following a weight-loss diet.

However, if you have a sweet tooth or couldn't find ripe mangoes, you can add sweeteners like:

Stevia or erythritol - zero-calorie sugar replacements.

Dates - soak them along with the cashews, and then blitz into a paste. They will make the mango popsicle look a bit browner, so you can add cocoa powder and turn this into a decadent chocolate ice cream.

Honey or maple syrup - if they're too dense, heat them in a saucepan before adding to the mango ice cream mixture.
What can I use instead of cashews and coconut milk?

For this vegan popsicle recipe, we have used canned coconut milk instead of the Indian-style clotted cream, known as malai, plus cashew cream instead of the kulfi staple ingredient, condensed milk.

To replace the coconut milk, you can use yogurt, like coconut yogurt, or silken tofu, for a low-fat alternative, as they both provide creaminess.

We don't recommend swapping cashews with other nuts as they won't blitz well into a cream. As cashew nuts have a higher content of saturated fats and starch compared to others, they blend wonderfully into a smooth paste. As a better alternative to cashew cream, you can opt for nut butter, pure creamed coconut (also known as coconut cream block), or silken tofu.
Ingredients
| | |
| --- | --- |
| Full Fat Canned Coconut Milk | 400 mL |
| Cashew Nuts | 100 g |
| Cardamom Pods | 2 |
| Ripe Mangoes | 2 |
| Pistachios | 40 g |
Step 1
Keep the can of coconut milk in the fridge for at least two hours or refrigerate it the night before. This way, the fat component will separate from the water and float at the top of the tin.
Soak cashew nuts in a bowl of cold water for one hour or even better overnight.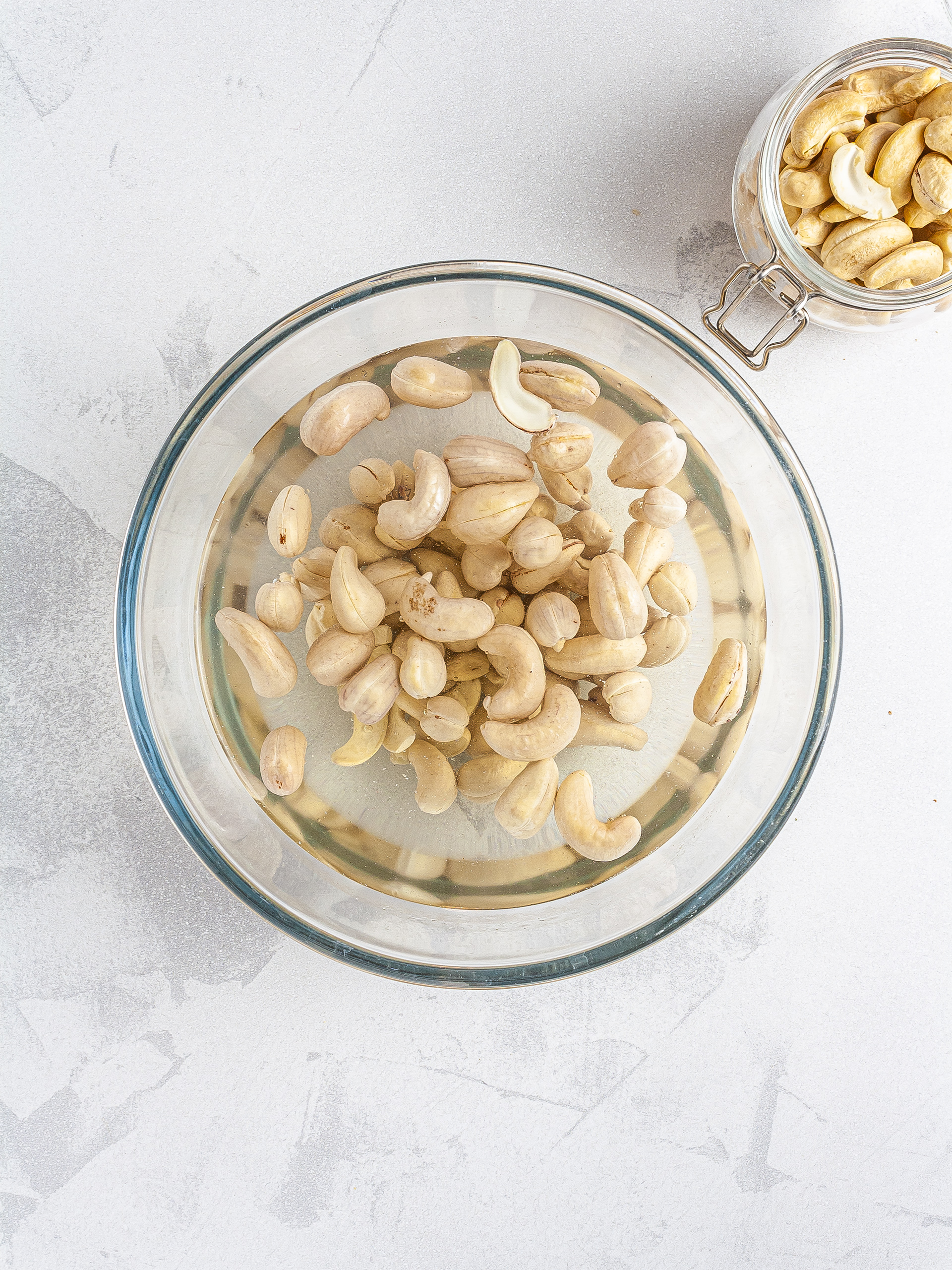 Step 2
Remove the cardamom seeds from their pod and crush them to a fine powder with the help of a spice grinder or mortar and pestle.
Now, drain and rinse the soaked cashews and add them to a food processor.
Then, add peeled ripe mango and ground cardamom, and blitz all into a smooth cream.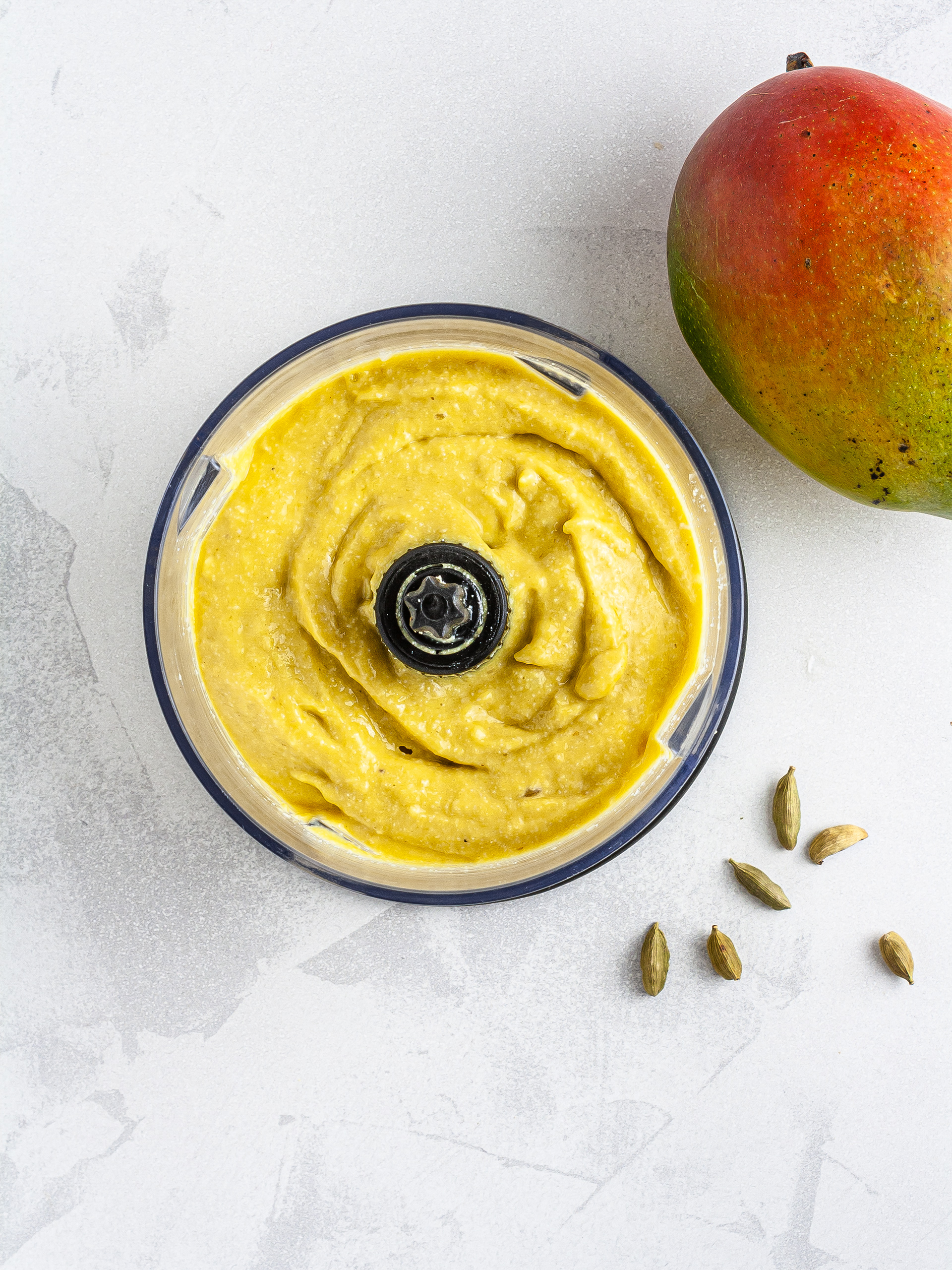 Step 3
Combine the creamy top layer of the refrigerated coconut milk with the mango mix.
You can use the leftover coconut water to prepare a smoothie or curry.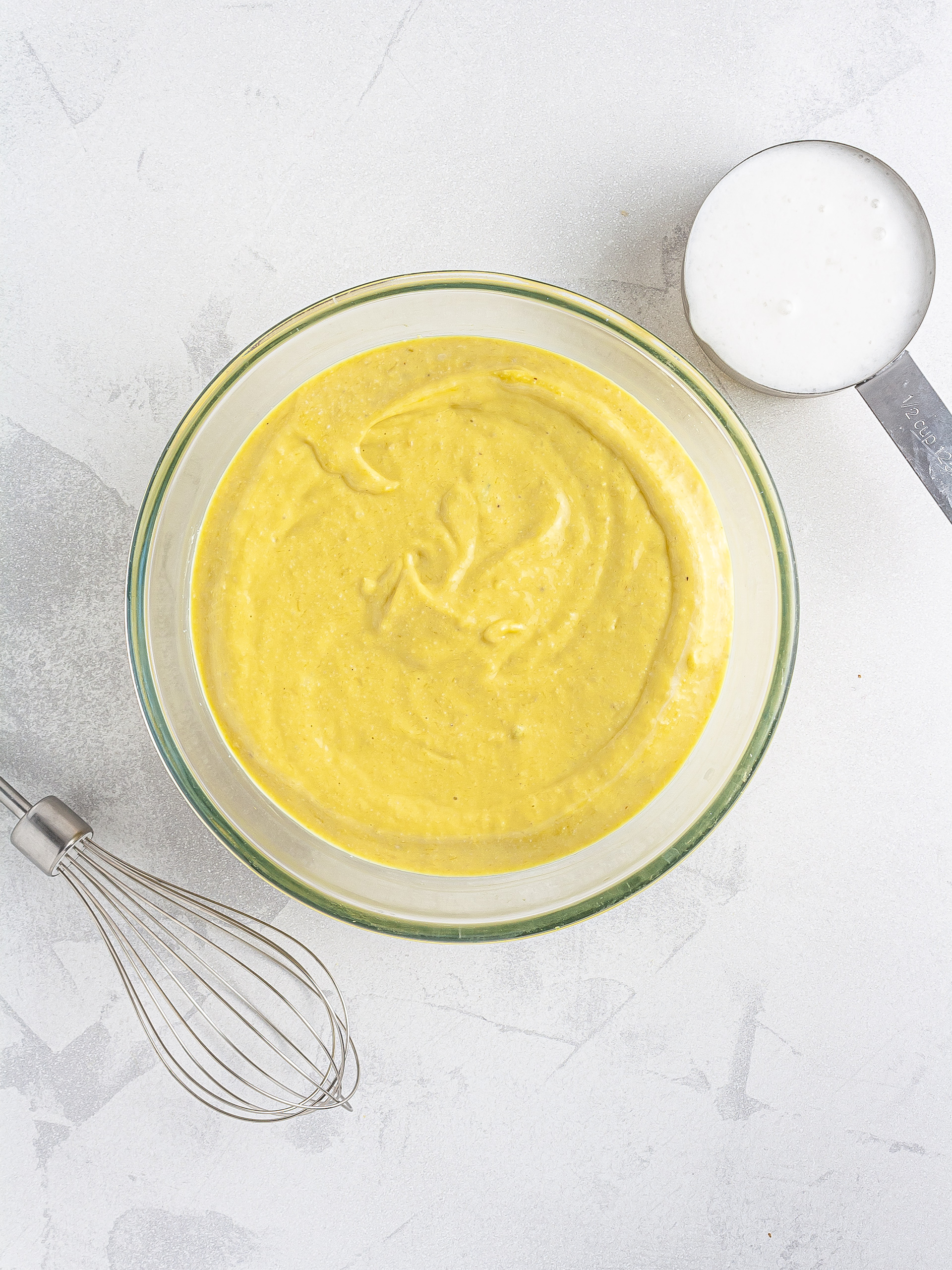 Step 4
Divide the mango malai among popsicle moulds, filling them almost to the top. Then, insert an ice cream stick in each lolly case.
Freeze the prepared kulfi for at least six hours.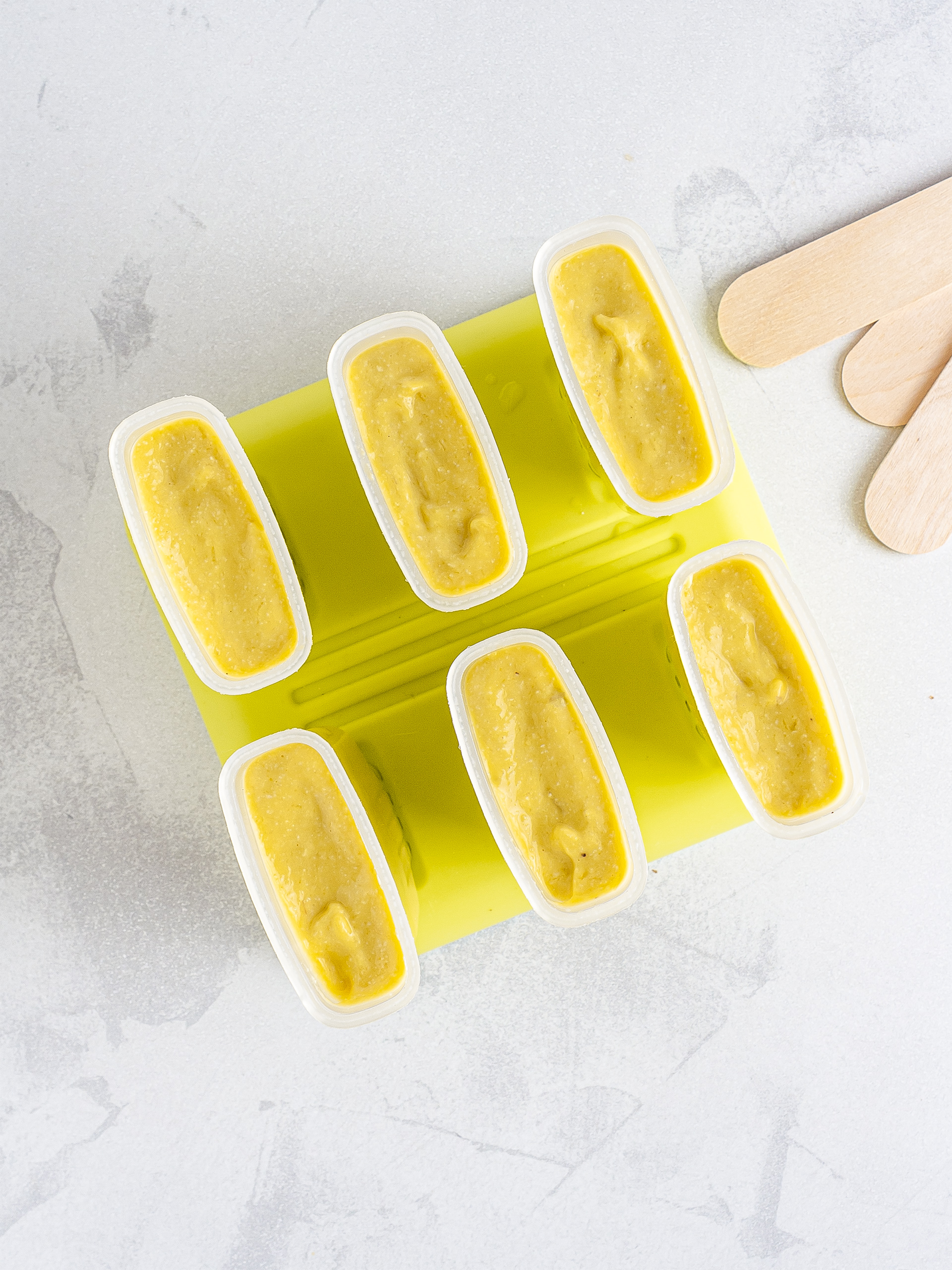 Step 5
When ready, run the moulds under warm water to help release the popsicles from their case.
Finally, roll each mango kulfi over chopped pistachios and serve.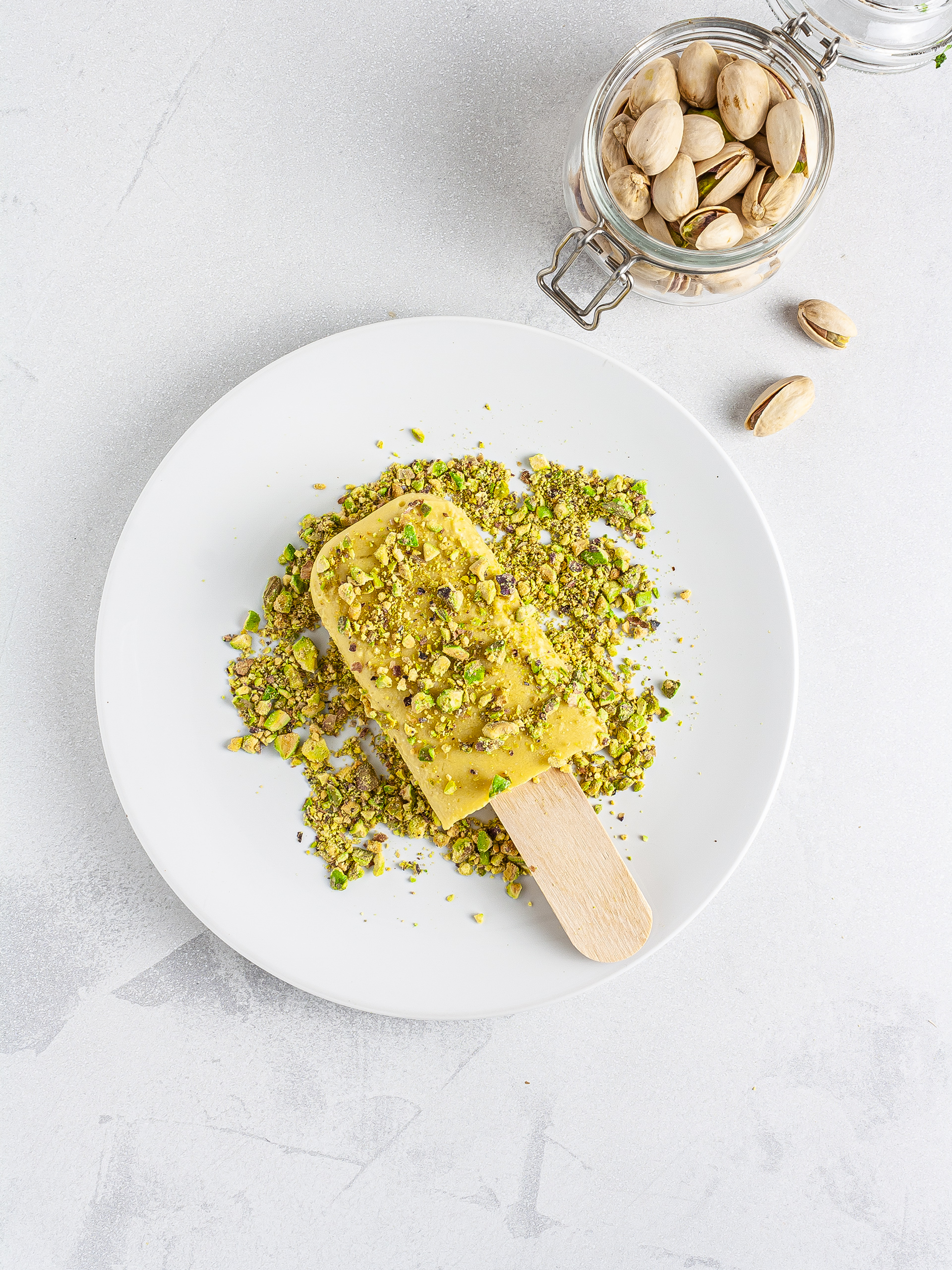 Tips
For extra flavour, roast chopped pistachios before coating the malai ice cream.