These green pandan pancakes are a super fun twist on the classic breakfast recipe, perfect to jazz up your Sunday brunch with this famous South East Asian ingredient. They're ready in less than 20 minutes and require five simple plant-based ingredients.
When we first tried pandan essence, we immediately knew we would make lots of recipes with it. So, after our pandan jellies, we decided to use this cool ingredient again to prepare colourful green pancakes bursting with sweet, floral notes. We're sure you'll love them as much as we did!
We made the batter with a base of plain flour and coconut milk drink. Then, we added baking powder for fluffiness and a dash of maple syrup for sweetness. Just a few drops of pandan paste to finish off, and there you have it: a bright green creamy pancake batter full of tropical flavours!
Pandan leaf extract is a common ingredient in a variety of Malay and Indonesian dishes, both sweet and savoury. In desserts like cakes, jellies, and crepes, pandan adds a grassy, nutty flavour and imparts a distinctive, green hue. You can easily find it at Asian food stores as an emerald green bottled essence.
As here at Foodaciously we want to help everyone enjoy the food they love without compromise, we made the pancakes egg-free and dairy-free. Coconut milk is a great plant-based alternative to cow milk and gives a nutty, sweet taste to the batter too. Also, we found that combining flour with baking powder is enough to replace the leavening power of eggs.
Serve these spongy vegan pancakes warm, drizzle them with maple syrup, and garnish them with your favourite toppings. We love them with soy yogurt, fresh strawberries, and coconut flakes — so yummy!
Ingredients
| | |
| --- | --- |
| All-purpose Flour | 225 g |
| Baking Powder | 3 tsp |
| Maple Syrup | 2 tbsp |
| Coconut Milk Drink | 400 mL |
| Pandan Paste/Essence | 1 tsp |
Step 1
Add the flour, baking powder, and a pinch of salt to a bowl (1). Mix well with a spoon to ensure the baking powder is evenly distributed.
Then, pour in the maple syrup, coconut milk drink, and pandan essence.
Whisk the ingredients into a smooth and runny green batter (2).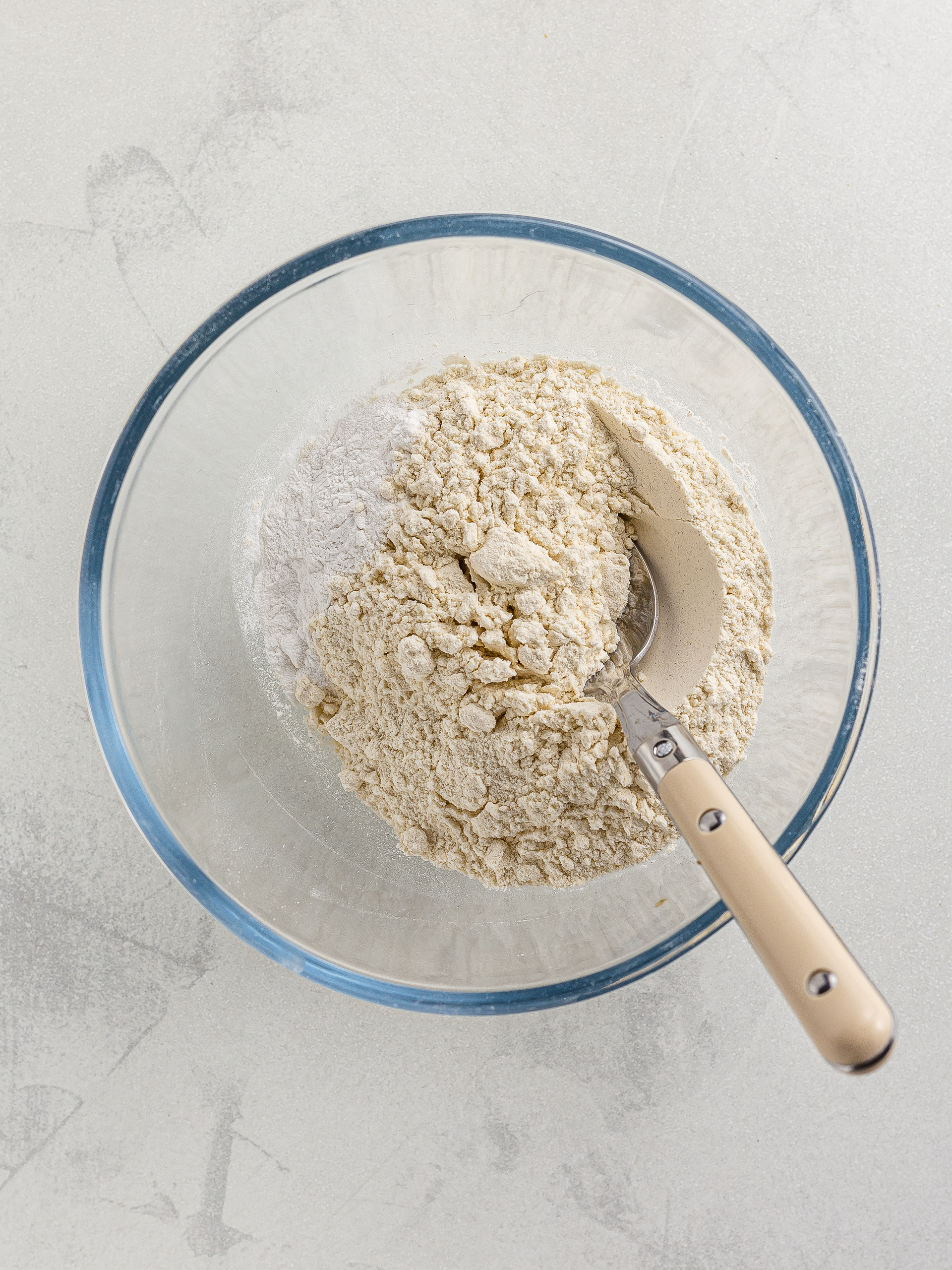 1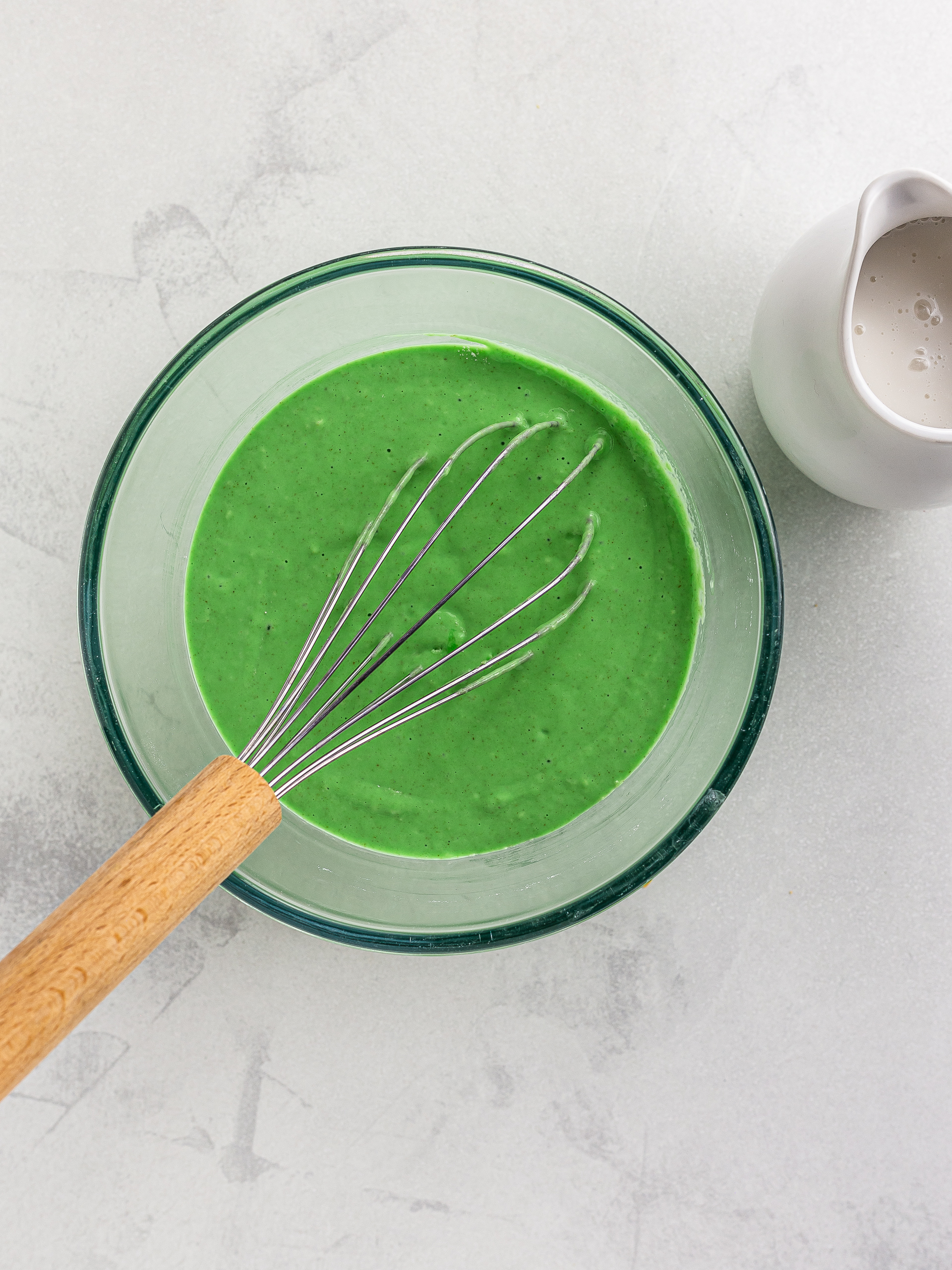 2
Step 2
Heat a dash of vegetable oil in a non-stick skillet and then pour half a ladle of pandan batter in the centre.
Gently swirl the pan around to spread the batter into a small round pancake.
Cook it for 2 minutes over medium-low heat until the edges are set, and you see bubbles popping on the surface of the pancake.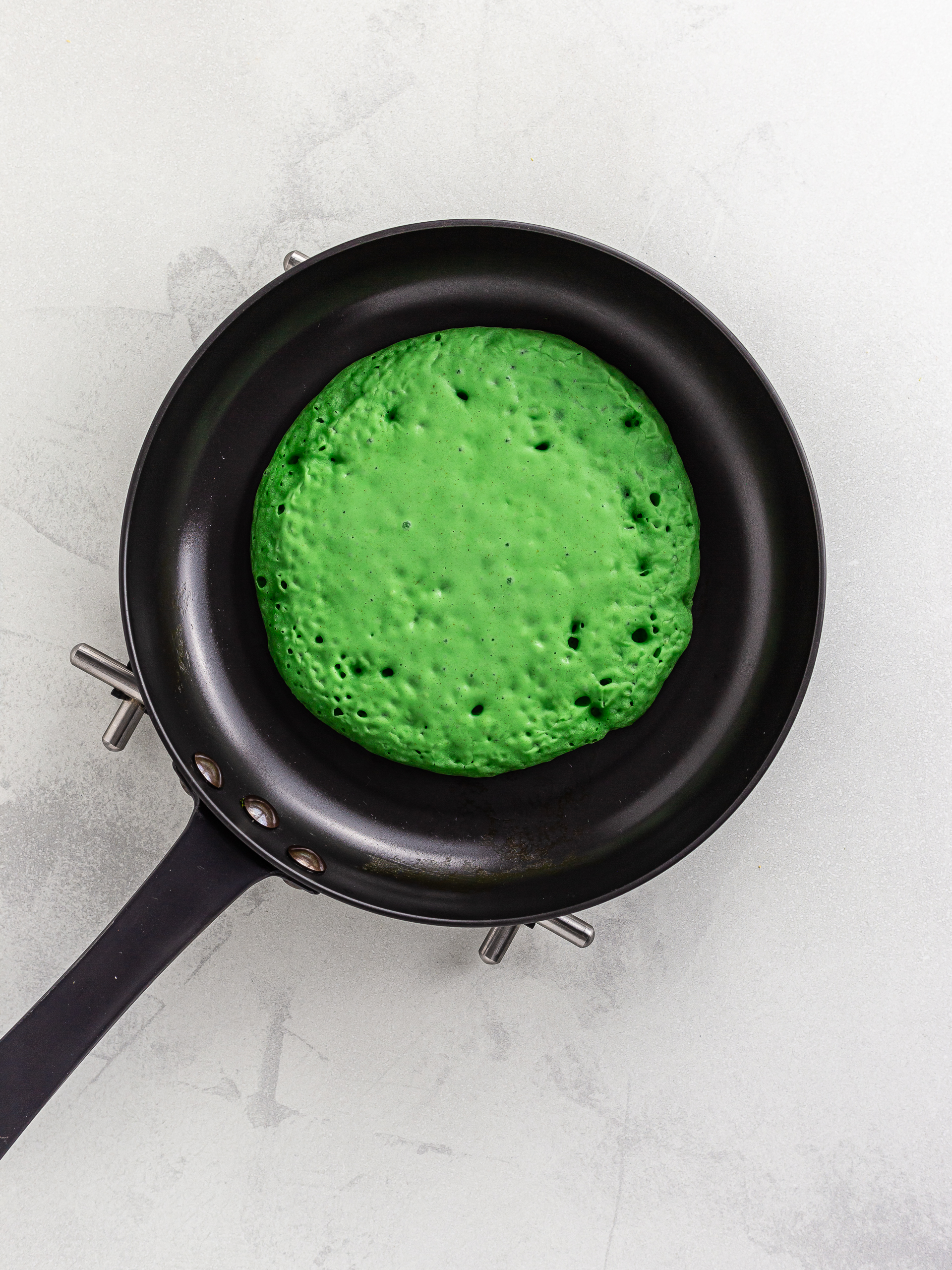 Step 3
Now, lift the pancake with a spatula, flip it over, and cook it for 2 more minutes until nicely browned.
Repeat step 2 and 3 until you have used all the batter. Meanwhile, keep the prepared pancakes warm in the oven or cover them with a bowl.
For each serving, stack three pancakes, drizzle them with maple syrup and top them with soy yogurt and fresh strawberries.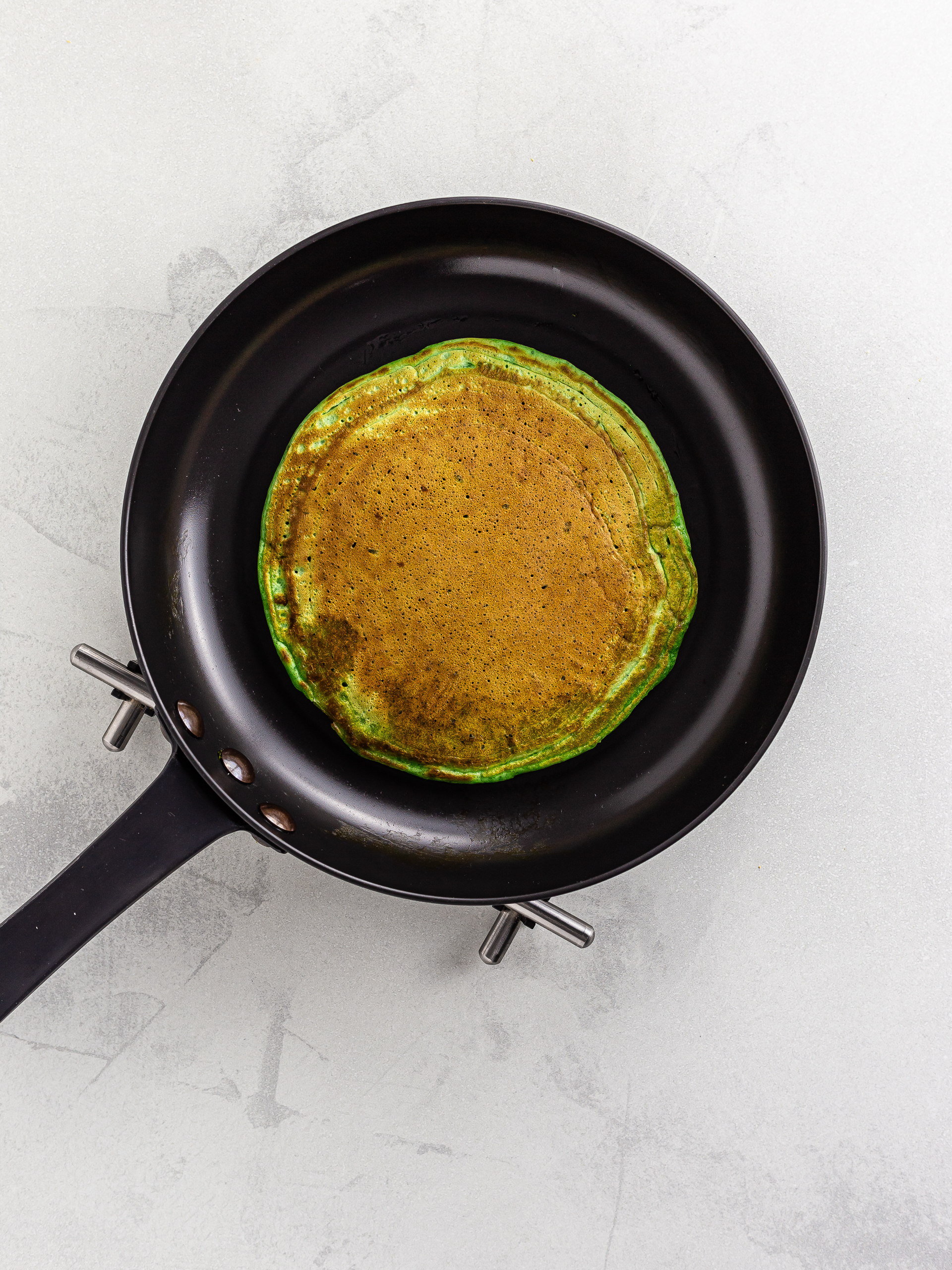 Tips
For a gluten-free option, you can swap plain flour with rice or oat flour.

Instead of coconut milk drink, you can use canned coconut milk, which, being higher in fats, will yield fluffier and richer pancakes.