In this vegan protein waffles recipe, we'll show you how to turn those indulgent waffles into a powerhouse of plant-based proteins — no protein powder needed!
To make these breakfast waffles healthy and high-protein, we used 5 wholesome ingredients:
Almond flour

Whole wheat flour

Silken tofu

Hemp seeds

Soy milk
Almond meal and whole wheat flour give a balanced mix of proteins and fibres while adding flavour to the waffle batter and helping it hold together.
Silken tofu and soy milk are two soy products incredibly high in proteins. Silken tofu also is a wonderful egg substitute for the vegan waffle batter, while soy milk helps keep it pourable.
Hemp seeds have the highest amount of proteins among all seeds, and they also pack healthy fats and omega-3.
If you can't find hemp seeds, you can swap them with flaxseeds or chia seeds, which are also high in proteins.
When you put all these ingredients together, you get high-protein waffles that pack a whopping 17g of proteins per serving.
That's a third of your daily protein needs from just two waffle wedges!
All without using protein powders or relying on eggs! And on top of this, you'll reap all the nutrients and health benefits that soy, nuts, and seeds offer.
These healthy protein waffles will keep you full for longer, keep cravings at bay, and help you build muscle mass, perfect for weight loss diets and gym-goers.
And because they're low in sugars, you can top these waffles with sweet or savoury toppings and enjoy them at breakfast or lunch. Awesome!
And if you liked these easy protein waffles, we're sure you'll love our green avocado waffles and banana waffles too!
Ingredients
| | |
| --- | --- |
| Silken Tofu | 280 g |
| Soy Milk | 180 mL |
| Maple Syrup | 40 mL |
| Almond Flour | 80 g |
| Wholemeal Flour | 70 g |
| Baking Powder | 11/2 tsp |
| Hemp Seeds (or flax or chia seeds) | 50 g |
Step 1
Rinse the silken tofu block and add it to a food processor, followed by soy milk and maple syrup.
Whizz all until smooth and creamy.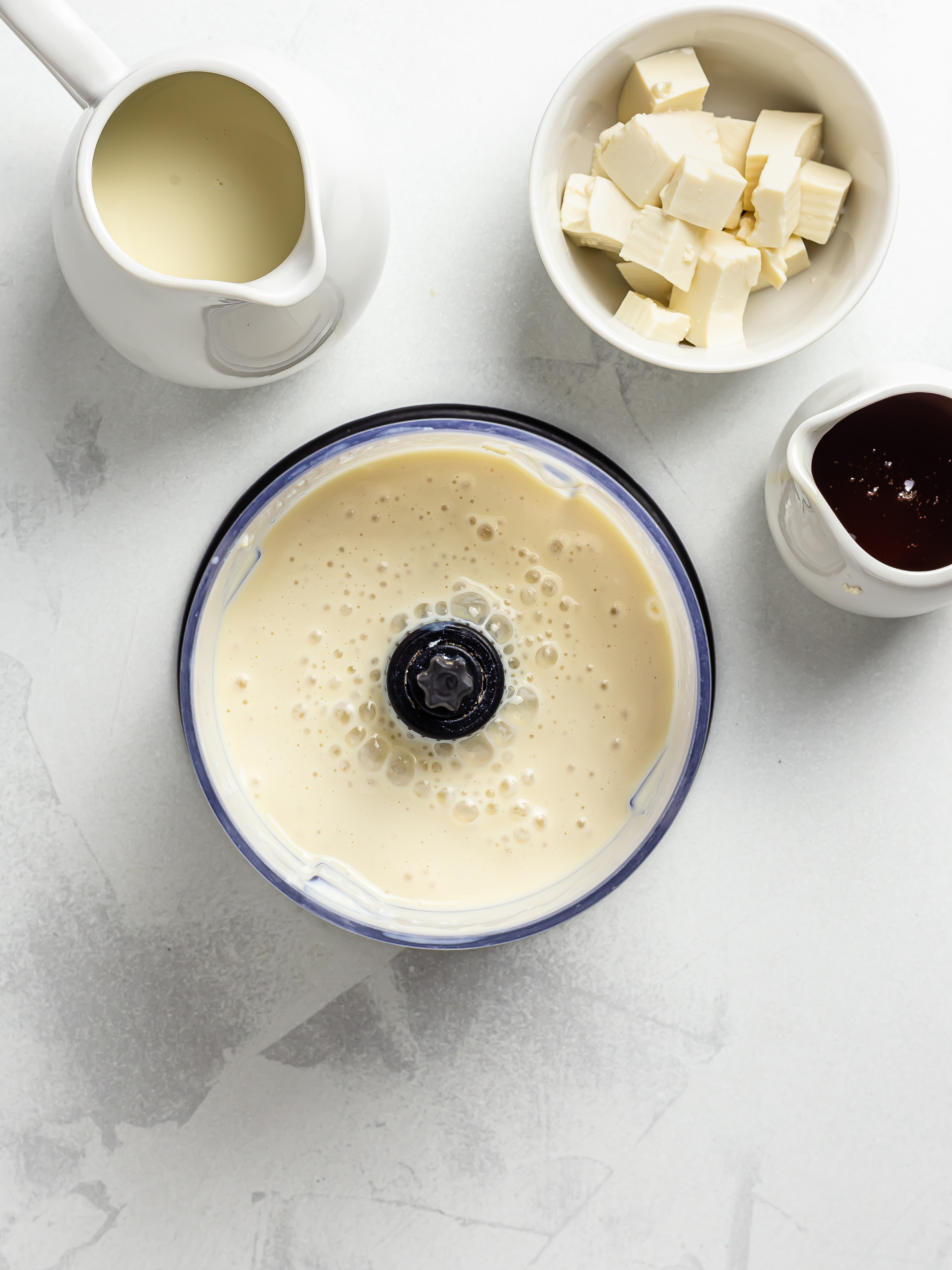 Step 2
Next, combine almond flour, whole wheat flour, baking powder, hemp seeds and a pinch of salt in a bowl.
Then, add the tofu mix and whisk the ingredients into a pourable waffle batter.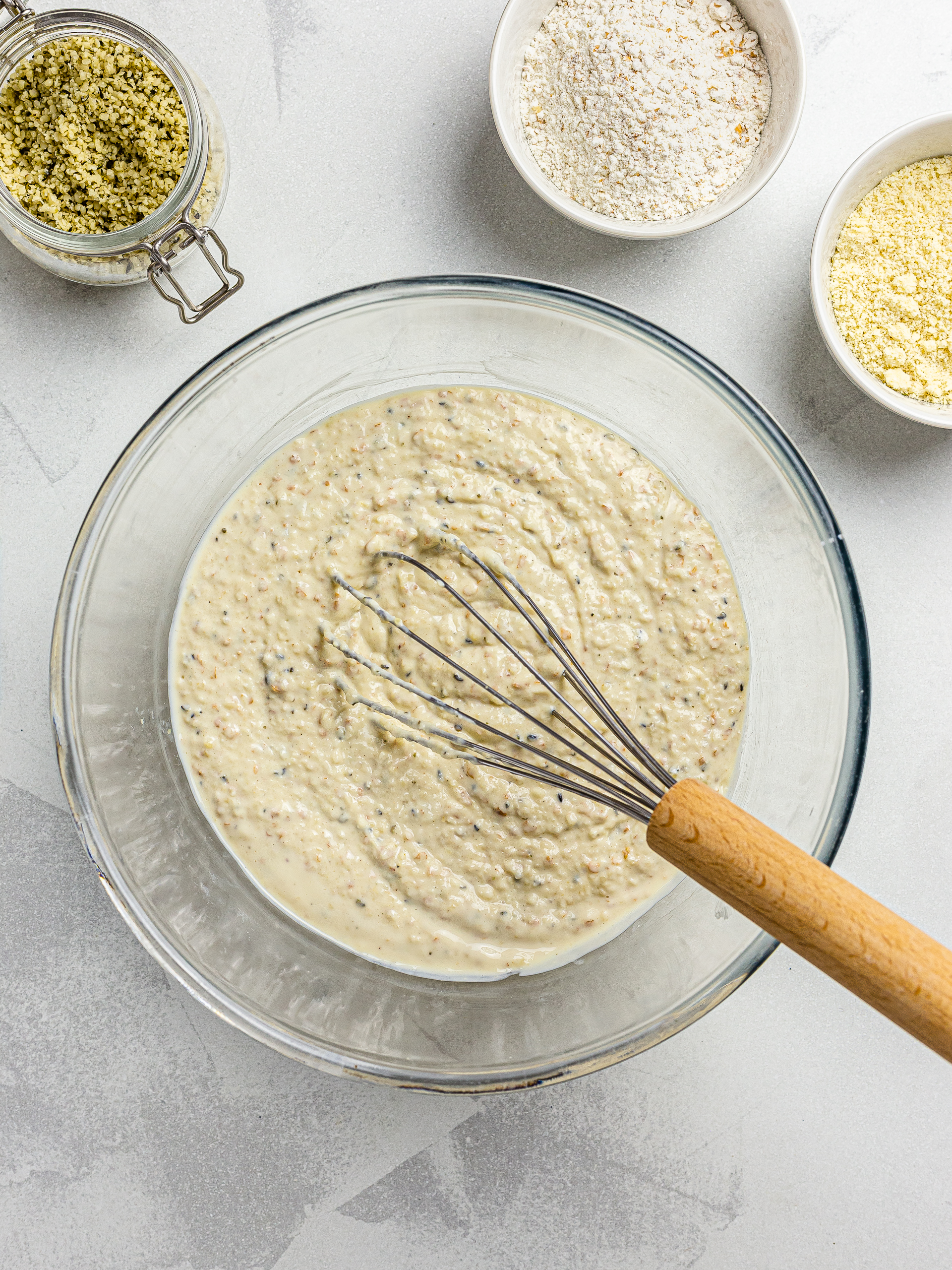 Step 3
Heat your waffle machine to the max and spray the griddles thoroughly with vegetable oil.
Now, pour enough tofu batter to fill all the groves and level it with a spatula (1).
Close the machine lid and cook the waffles following your waffle maker manufacturer's instructions or until they're golden brown and spongy (2).
We cooked ours at max temperature for 7 minutes, but you can cook the waffle for more or less, depending on your machine.
Just make sure you do not lift the machine lid until the waffles are done, or they might crack.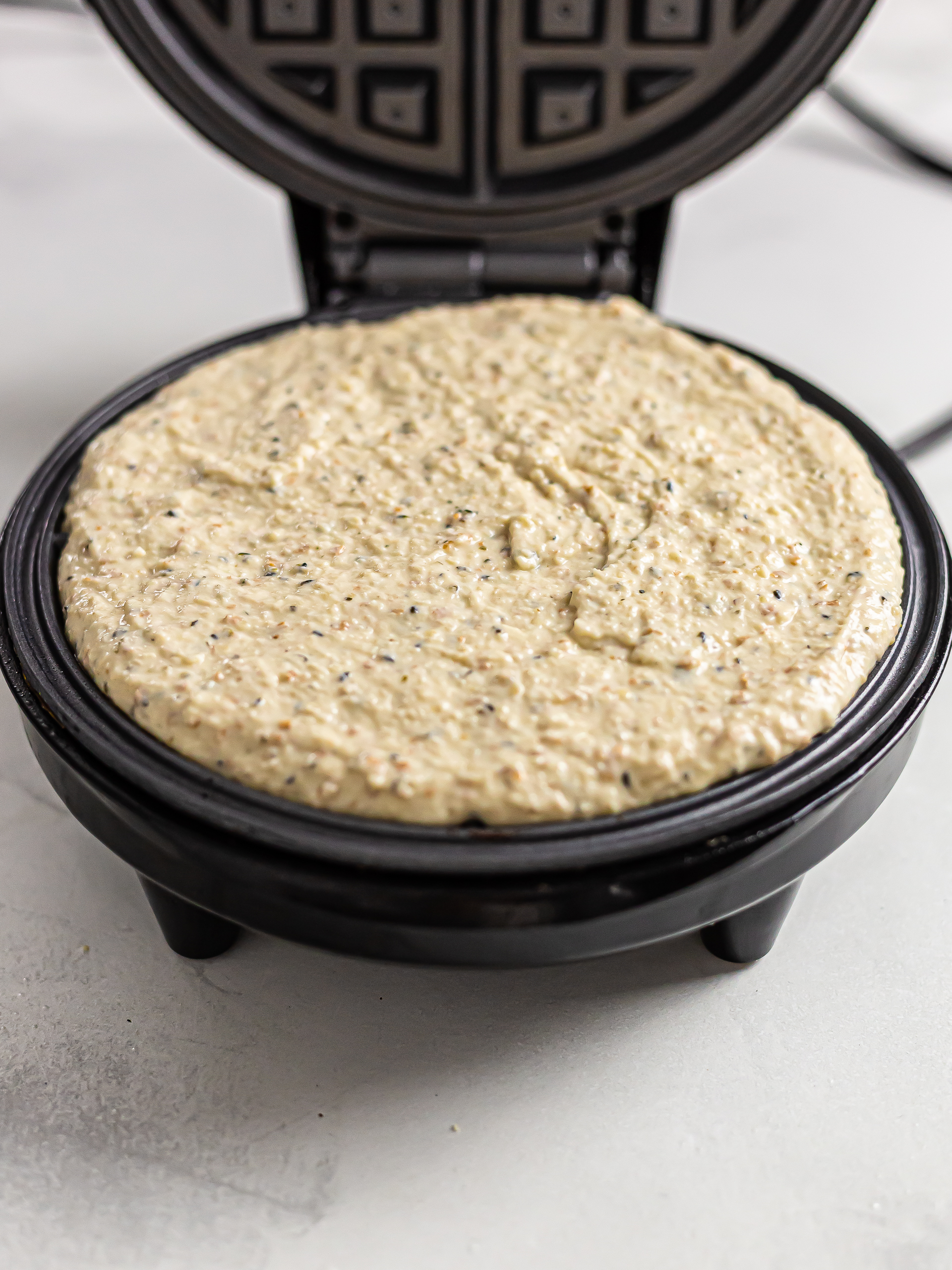 1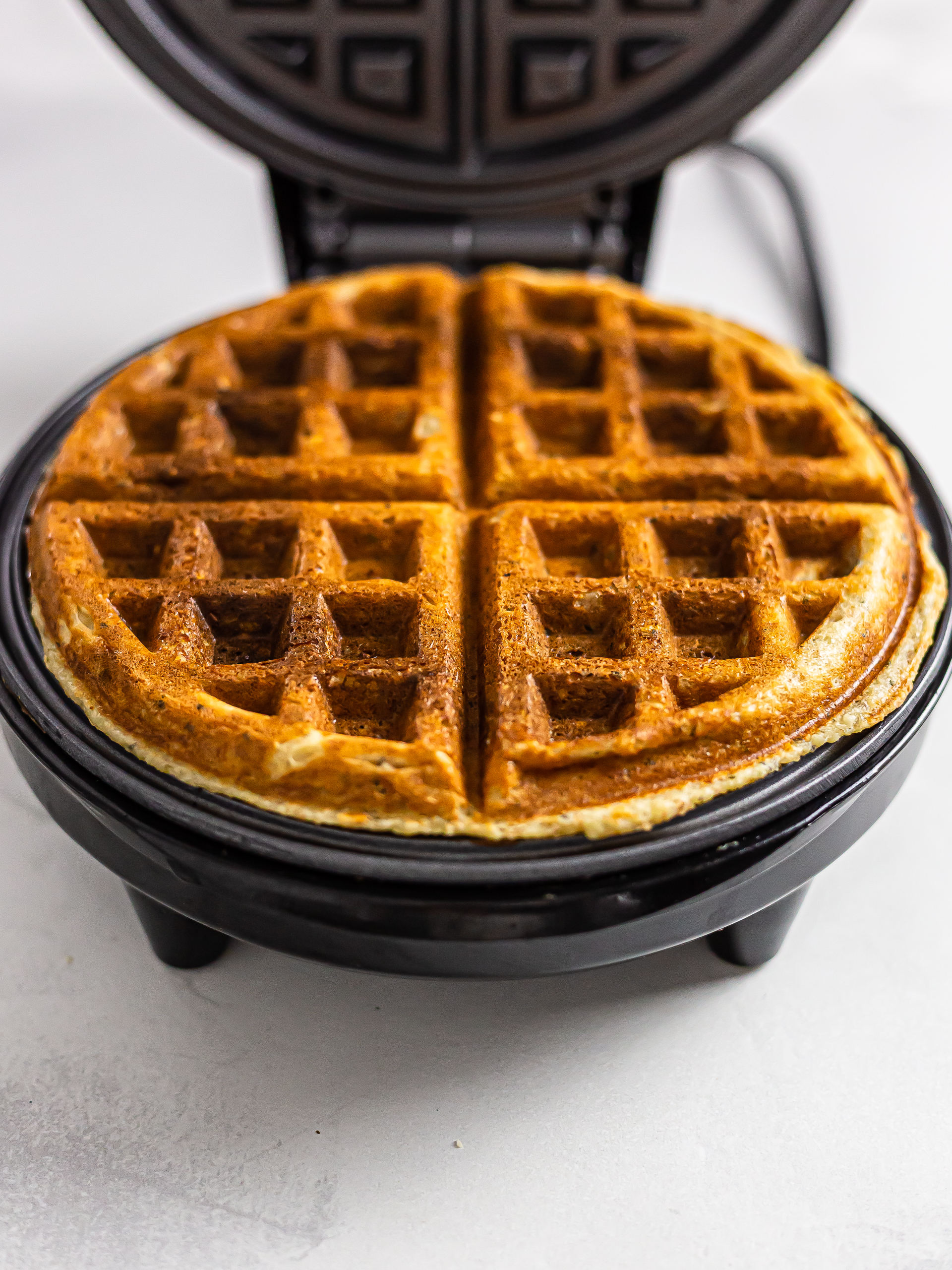 2
Step 4
Repeat step 3 until you have used all the waffle batter.
Enjoy these healthy protein waffles warm with sweet or savoury toppings.
We topped ours with fresh strawberries plus soy yogurt and almond flakes for extra proteins.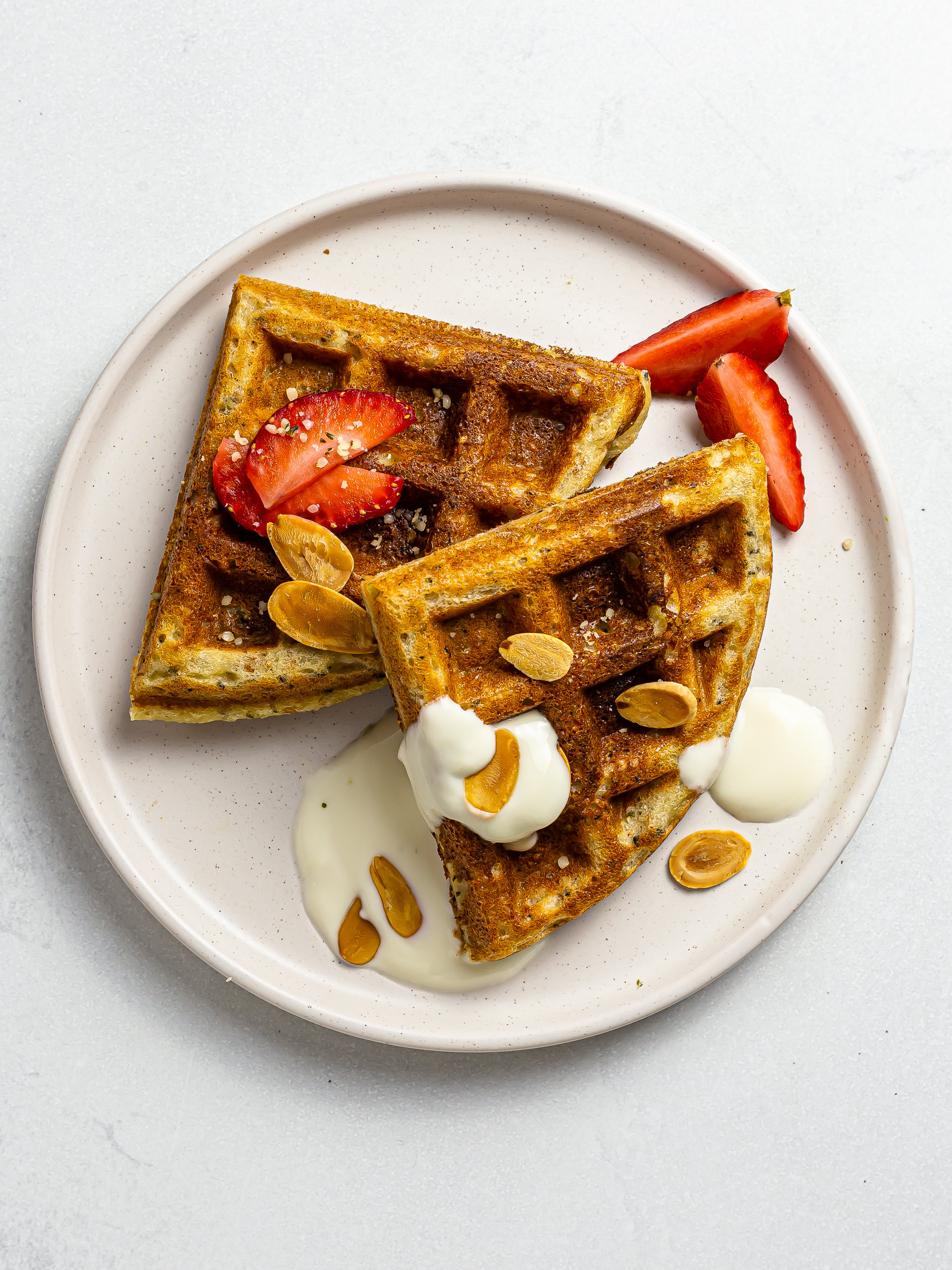 Tips
Add a few spoonfuls of cocoa powder to the waffle batter mix for a delicious chocolaty flavour.

Store any leftovers in an air-tight container in the fridge for 3-4 days. To serve, warm the waffles in the waffle machine, toaster, or oven.