If you have an excess of plums and don't want to use them all up for jams, then give our plum chutney a try. It's a delicious, sweet and spicy Indian preserve with a vinegary kick. And the great news is you can make it without added sugars — let us show you how!
Chutney is a famous savoury Indian condiment, somewhat in between a jam and a relish. It can be made with fruits, vegetables, herbs, and spices, all preserved in sugar and vinegar. Tomato, mint, coconut, and garlic chutneys are some of the most popular variations. But we chose something a little different for today's recipe: juicy plums, aka aloo bukhara in Hindi.
Plums are a great choice when it comes to preparing preserves like chutneys. They have a sweet yet slightly tart taste and they're rich in pectins, meaning they can thicken the chutney naturally with no need for added sugars.
We paired plums with dates, another common ingredient in Indian chutneys. Dried pitted dates are naturally very sweet, and we use them all the time to make no-added-sugar treats. Here, we used them to replace refined white sugar, a base ingredient in chutneys. So, your aloo bukhara chutney will be just as tasty but with a fraction of the sugars!
A good chutney is not complete without a combo of onions, spices and herbs. So, we chose shallots and caramelised them with red chillies, fresh ginger, cinnamon, and cloves. The result is a warming, spicy, and aromatic plum chutney — we bet you'll love it!
Compared to other recipes, we used less vinegar, meaning the chutney won't be as acidic, and you won't have to let it mature before eating it. So, go ahead, and enjoy it right away! It's a perfect match with curries, basmati rice, naan bread and poppadoms. But it's just as tasty with cheese and crackers, bean burgers, or sandwiches. Make this following our easy recipe below.
Ingredients
| | |
| --- | --- |
| Shallots | 2 |
| Spicy Red Chillies | 2 |
| Grated Ginger Root | 2 tsp |
| Ground Cinnamon | 1/2 tsp |
| Ground Cloves | 1 pinch |
| Ripe Plums | 650 g |
| Pitted Dates | 120 g |
| Salt | 1/4 tsp |
| Apple Cider Vinegar | 100 mL |
Step 1
Heat a drizzle of olive oil in a large pot. Then, add thinly sliced shallots, red chillies, and grated ginger root.
Sizzle all for 3 minutes until the onions are soft and golden brown.
Then, stir in ground cinnamon and cloves.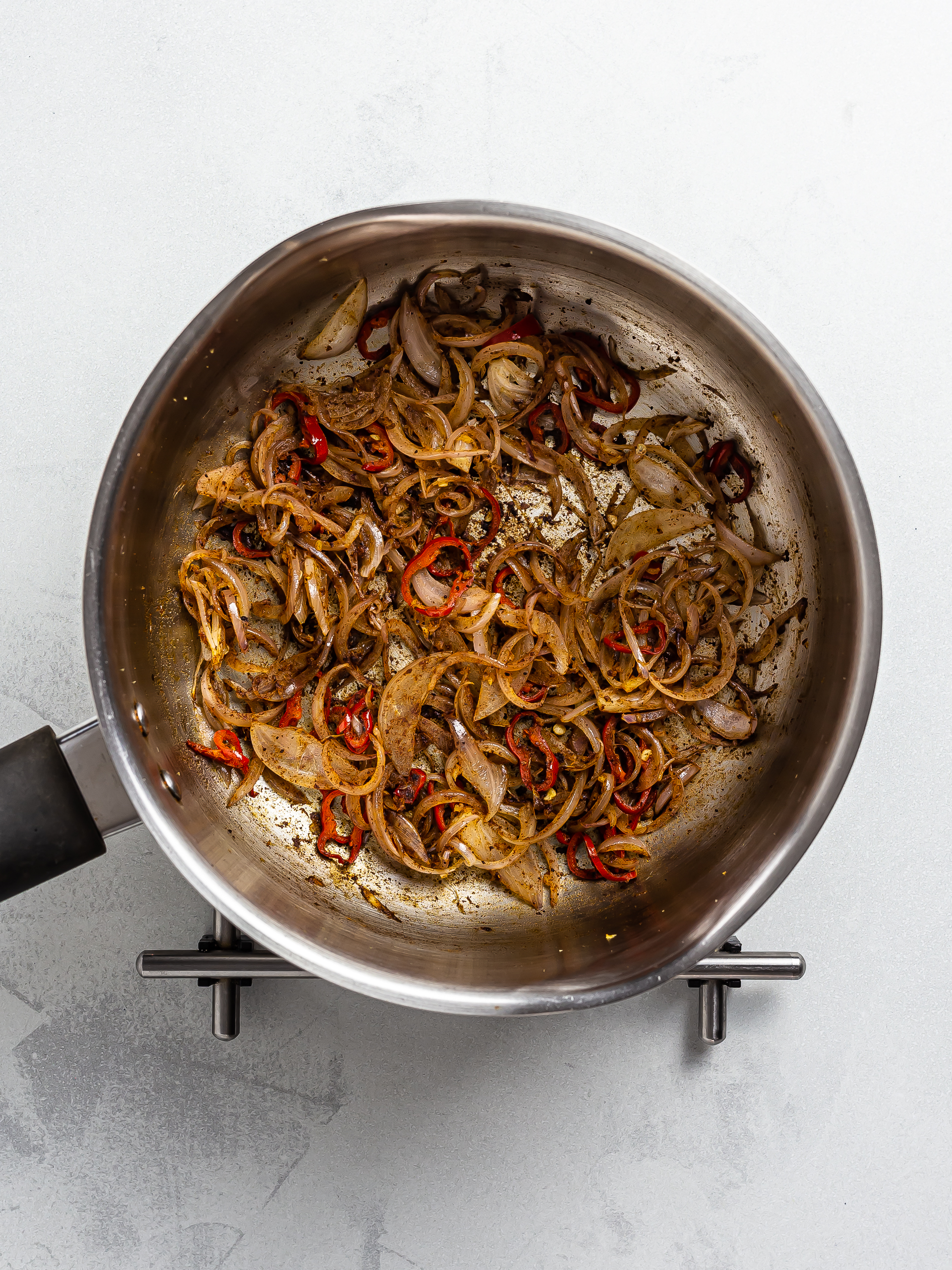 Step 2
Clean and stone the plums. Make sure they're nicely ripe as they'll taste sweeter, making this sugar-free chutney sweet with no need for added sugars.
Finely chop the plums and dates and then add them to the pot, followed by salt and cider vinegar.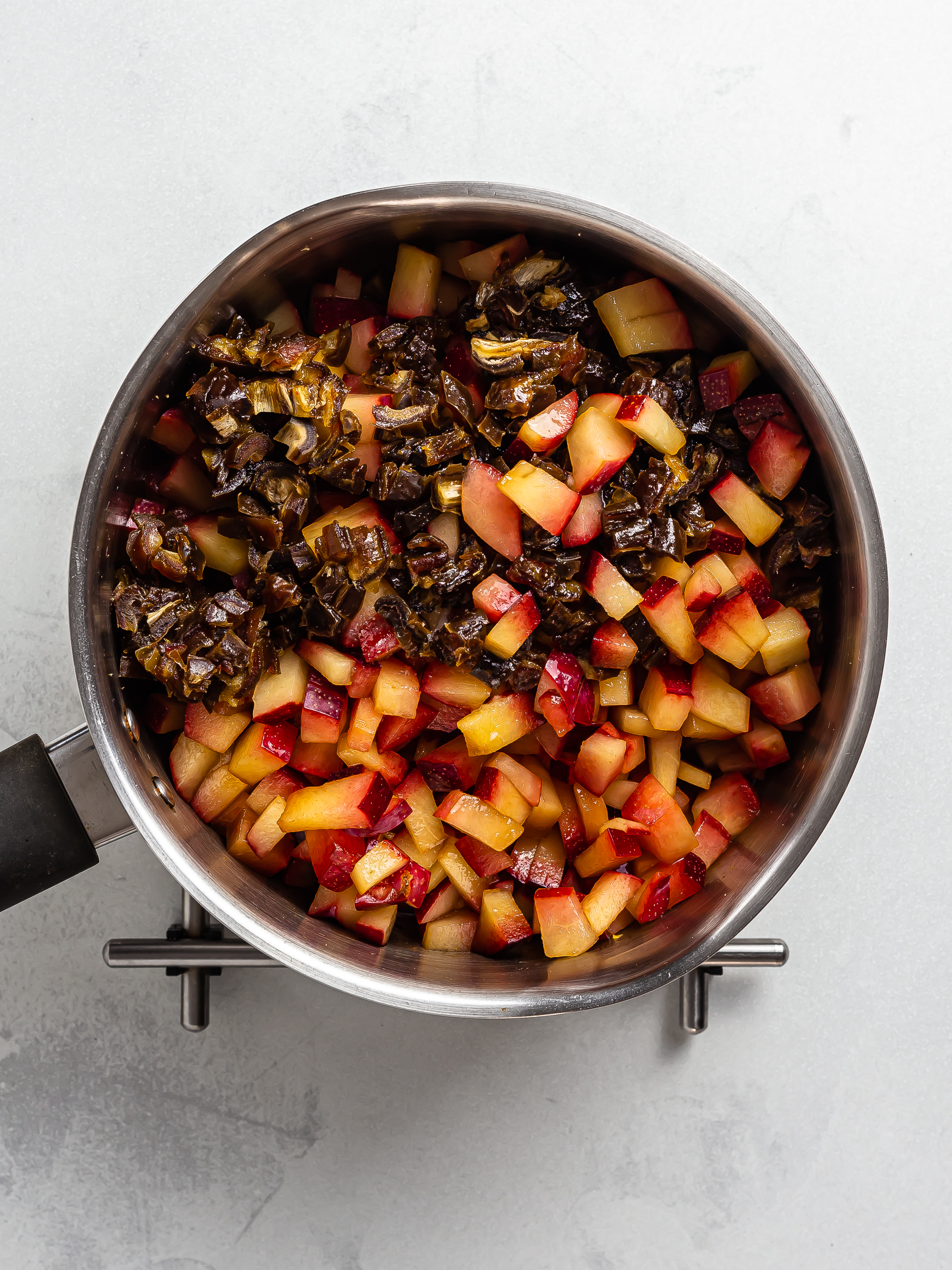 Step 3
Bring all to a boil and simmer covered for 20 minutes over low heat, stirring occasionally.
Then, remove the lid and cook the chutney for 20 more minutes while stirring.
Make sure most of the water has evaporated, and the plum chutney is pulpy and thick.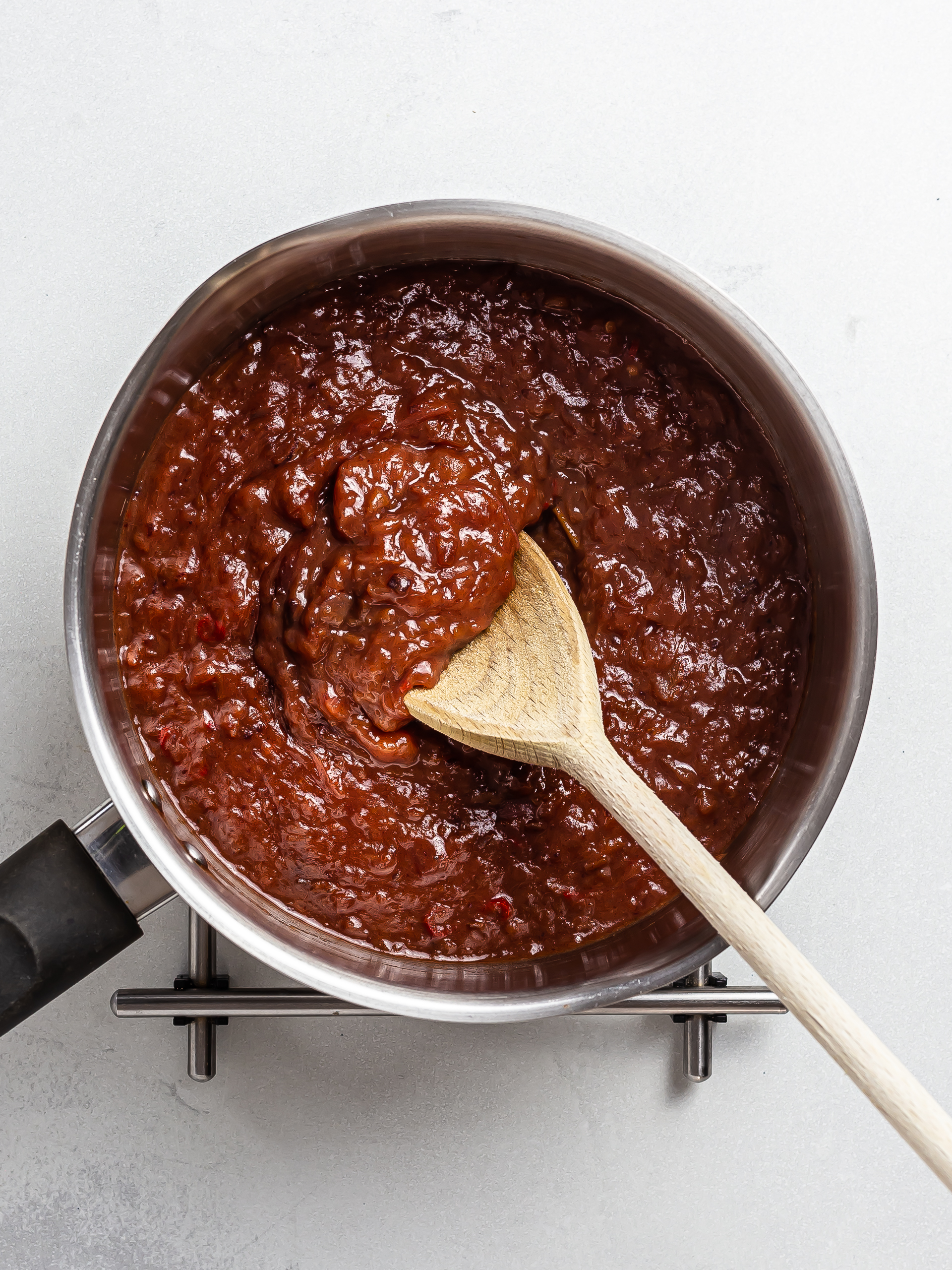 Step 4
Because our chutney has less vinegar than other recipes, you can have it immediately if you wish. So, transfer it into clean jars and let it cool down.
Alternatively, spoon the plum chutney into sterilised jars and seal them right away. Then, leave it to mature in a cool, dry cupboard for two weeks before eating it.
During this time, it will develop a mellower, less acidic taste.
Once you open the jar, keep the chutney in the fridge for up to 4 weeks.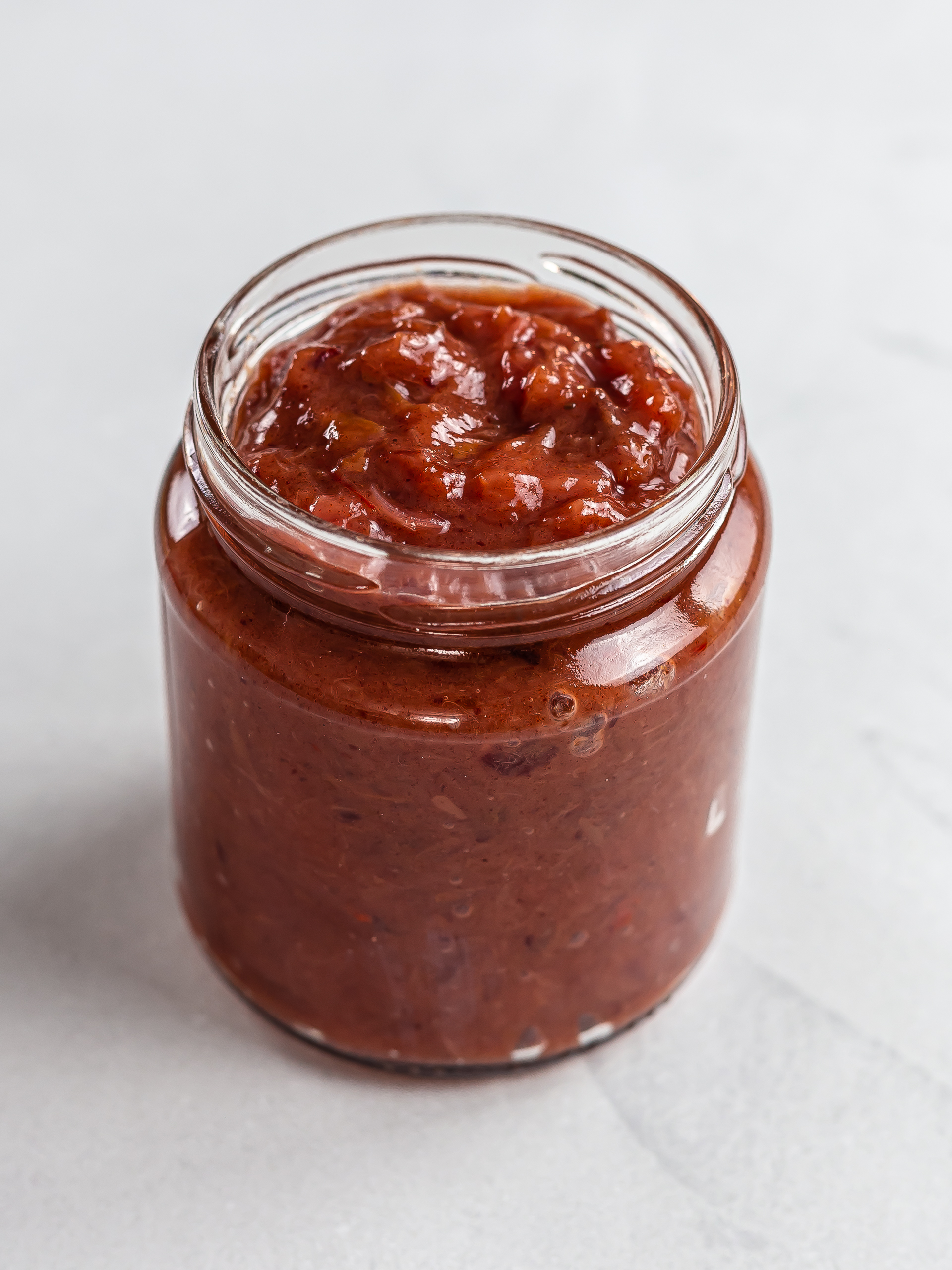 Tips
You can swap pitted dates with other dried fruit like raisins, cranberries or dried apricots.