With our vegan apple grape smoothie recipe, you can now prepare a healthy and nutritionally balanced breakfast smoothie.
Prepared without banana or yogurt, this smoothie includes apple, grapes, kale, and baobab powder which are naturally rich in vitamin C. In fact, a single serving of this smoothie provides 100% of your recommended daily intake of this vitamin.
We have balanced this smoothie so it provides 2 portions of your 5-a-day for fruit and vegetables, but also healthy fats and proteins, thanks to almond butter and chia seeds.
For more tips and tricks on how to make a healthy smoothie, check out our smoothie guide here!
Adding baobab powder will make this recipe higher in antioxidants and it will help to control your blood sugar making this green smoothie perfect for weight loss.
If you love healthy recipes like this, make sure to subscribe to our newsletter and you'll get our newest recipes sent right into your inbox every week, plus our free ebook!
Ingredients
| | |
| --- | --- |
| Pressed Apple Juice | 250 mL |
| Red Seedless Grapes | 180 g |
| Kale | 60 g |
| Chia Seeds | 20 g |
| Ginger | 1/2 tsp |
| Baobab Powder (optional) | 1 tsp |
| Almond Butter | 20 g |
Step 1
Rinse well the grapes and kale under cold water.
Blitz pressed apple juice, red seedless grapes, and kale in a blender until smooth.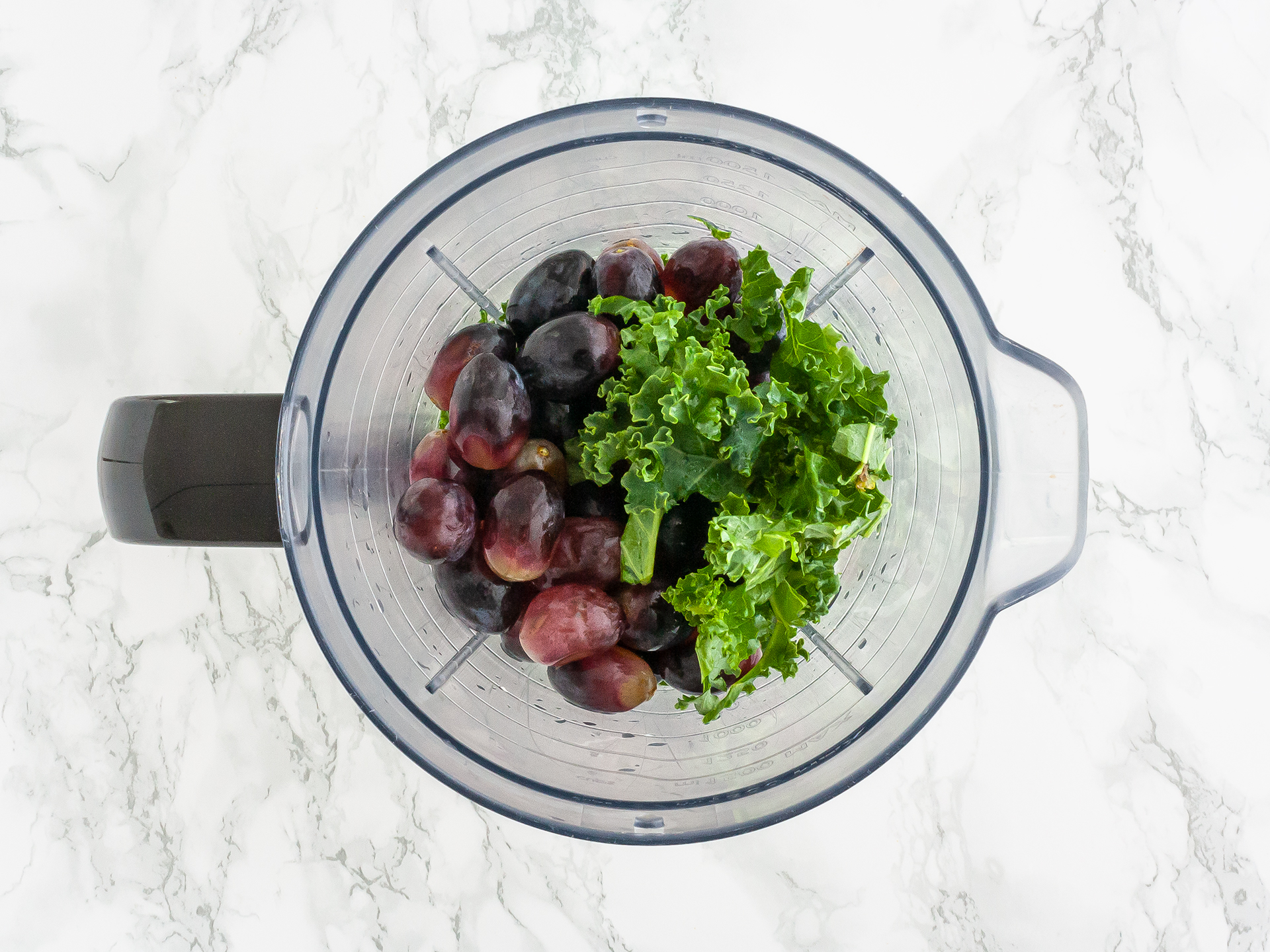 Step 2
Add chia seeds, ginger, baobab powder, and almond butter and blend again until the ingredients are well incorporated.
The smoothie will be creamy, but if you prefer a runnier texture, just add a splash of apple juice or water to reach the desired consistency.
Enjoy this apple grape smoothie with our healthy vegan flapjacks or our delicious coconut truffles!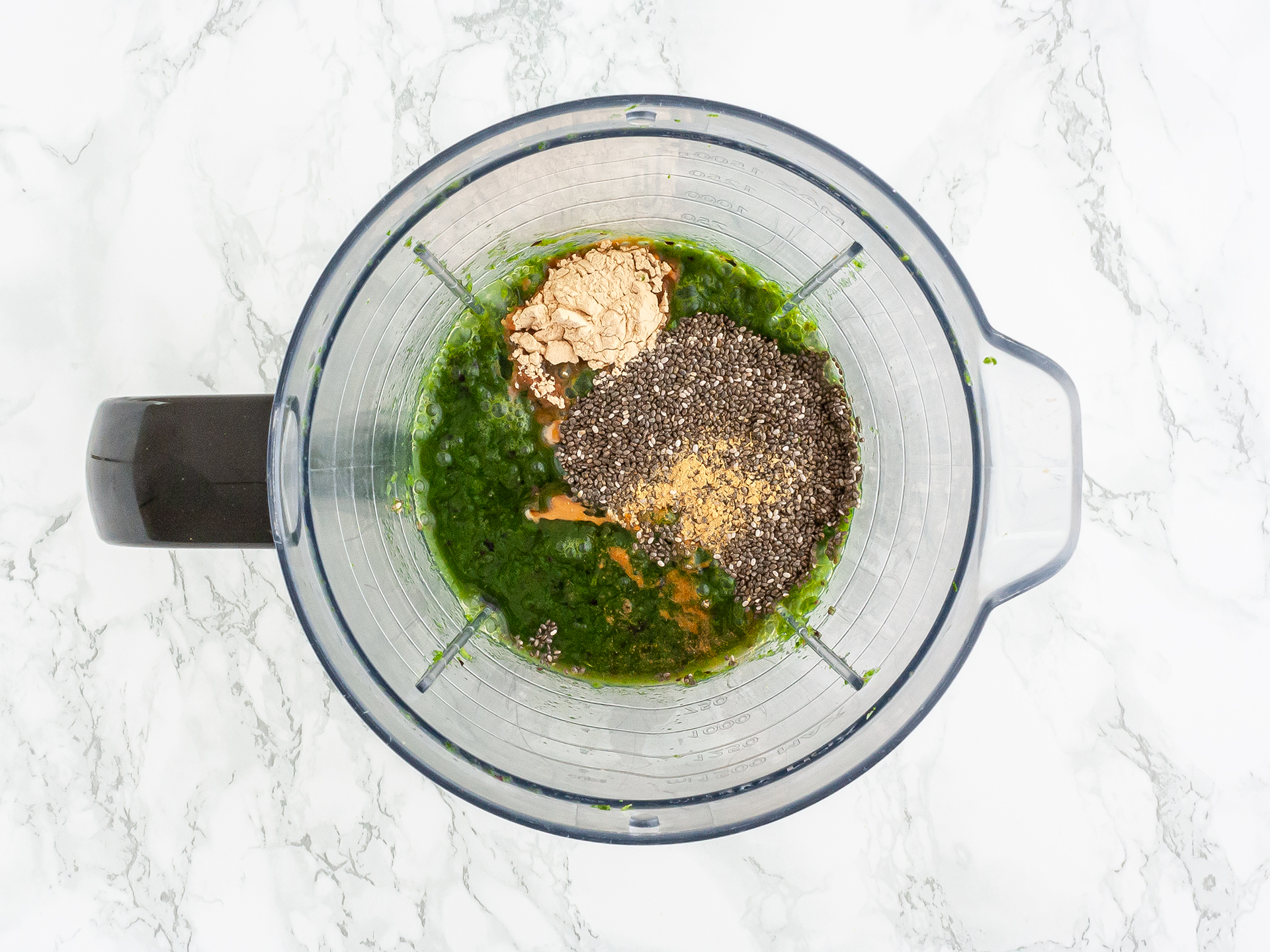 Tips
Instead of almond butter, you can use cashew or hazelnut butter.

If you have a food extractor, you could replace the apple juice with one whole apple per serving. Just remember to add a bit of water to loosen the smoothie if needed.

Enjoy this smoothie right away or store in a tight seal bottle in the fridge for up to 2 days.