These sweet potato and lentil croquettes are a tasty nibble to prepare for a dinner starter or a party finger food.
This simple diary-free and gluten-free recipe is inspired to the famous Spanish croquetas but with a spicy twist. In fact, they have an Indian-style flavour thanks to the lentils and the blend of delicious spices.
These croquettes are prepared with dried split lentils, sweet potatoes, turmeric and cayenne pepper with a crunchy crust seasoned with paprika and coriander.
Croquettes crust is usually prepared with breadcrumbs, but to make this recipe gluten-free we have substituted them with cornmeal (polenta), which also makes the crust extra crunchy. Moreover, the mash contains oat flour for a soft and creamy filling.
This easy recipe can be easily adapted into vegan patties and burgers, you just have to make them bigger and replace eggs in the batter with flax-egg (read the steps of this recipe for a guided example of how to make flax-egg, or read the tips at the bottom of the page).
For a healthier version of the classic fried recipe, our croquettes are gently baked in the air-fryer with no oil, but you can also bake them in the oven.
Sweet potatoes are a very nutritious alternative to white potatoes as they have fewer calories and a lower GI. Also, they are high in vitamin A, covering over 300% of your RDA in 100g.
This recipe is also high in fibre and low in fat and if you want to increase its protein content, just add little cubes of mozzarella or tofu in the filling.
Ingredients
For the Crust
Eggs

2

Cornmeal

130 g

Paprika

15 g

Black Pepper

1/2 tsp

Coriander

10 g

For the Filling
Sweet Potato

280 g

Red Split Lentils

100 g

Oat Flour

60 g

Garlic Powder

1/2 tsp

Salt

1/2 tsp

Turmeric

1/2 tsp

Cayenne Pepper

1/2 tsp

Nutmeg

1/2 tsp
Step 1
Peel and chop the sweet potatoes into chunks and transfer them into a pot.
Add the dried lentils and enough water to cover the ingredients (1).
Cook covered for 15 minutes until soft and, if needed, add water during cooking.
Mash with a hand blender (2) and transfer into a clean bowl. Cover with cling film and allow cooling in the fridge for 15 minutes.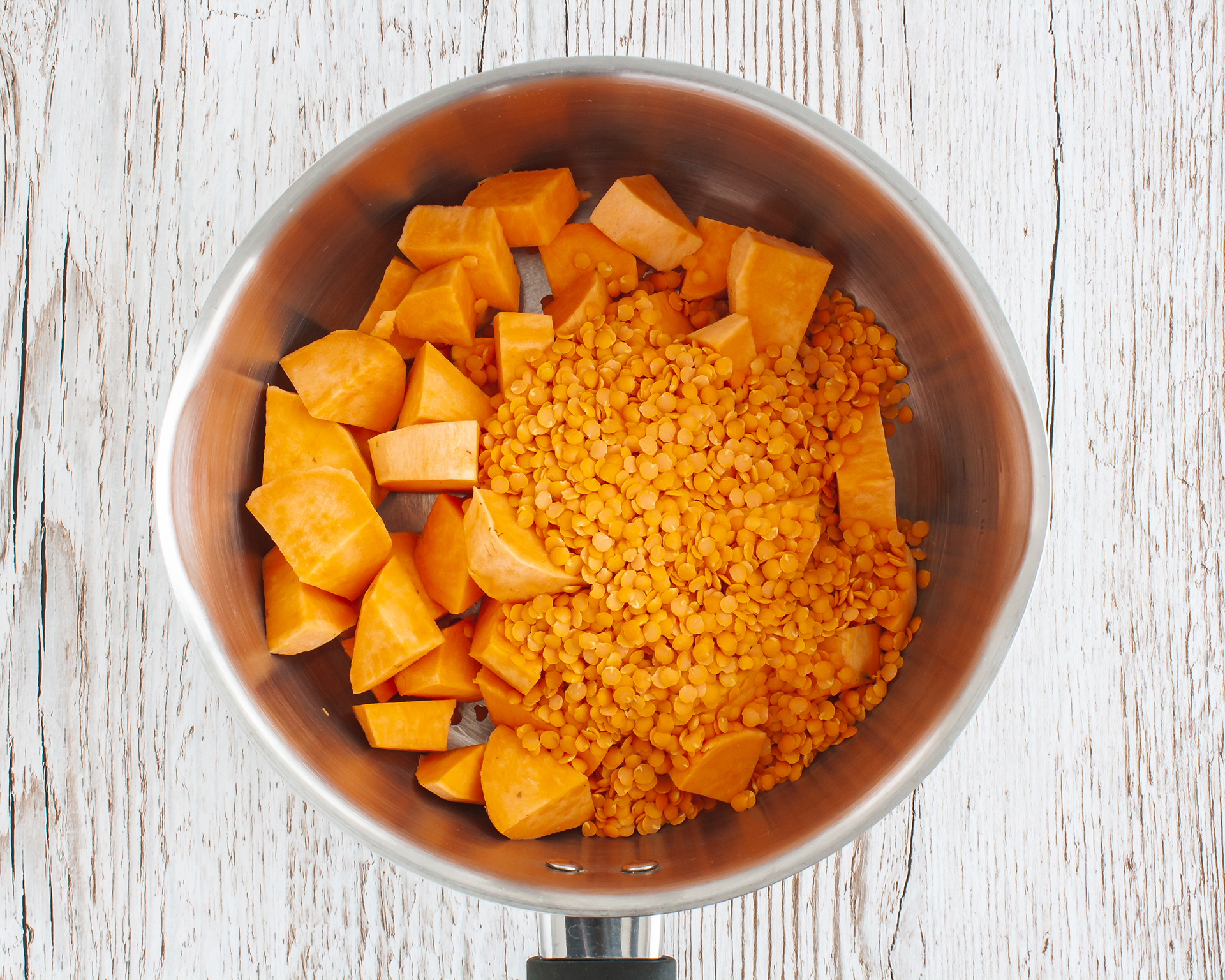 1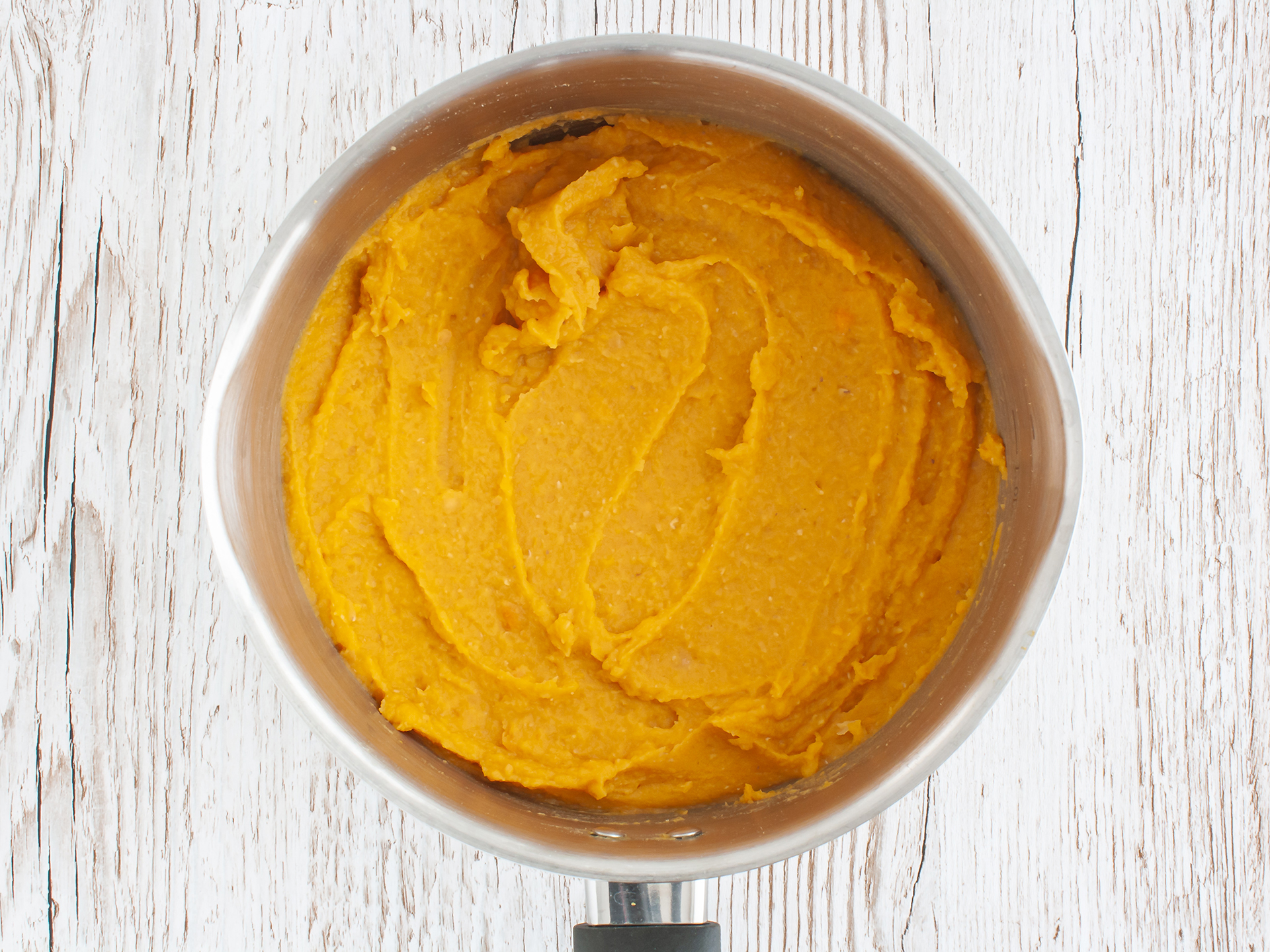 2
Step 2
In the bowl with the lentil and sweet potato mash add oat flour, garlic powder, salt, turmeric, cayenne pepper and nutmeg (1).
Stir well to combine the ingredients.
Dust your worktop with cornmeal to prevent the croquettes from sticking.
To prepare the croquettes, pinch off one heaped tablespoon of the mash and roll it into a ball in the palm of your hands. Then, flatten it down (2).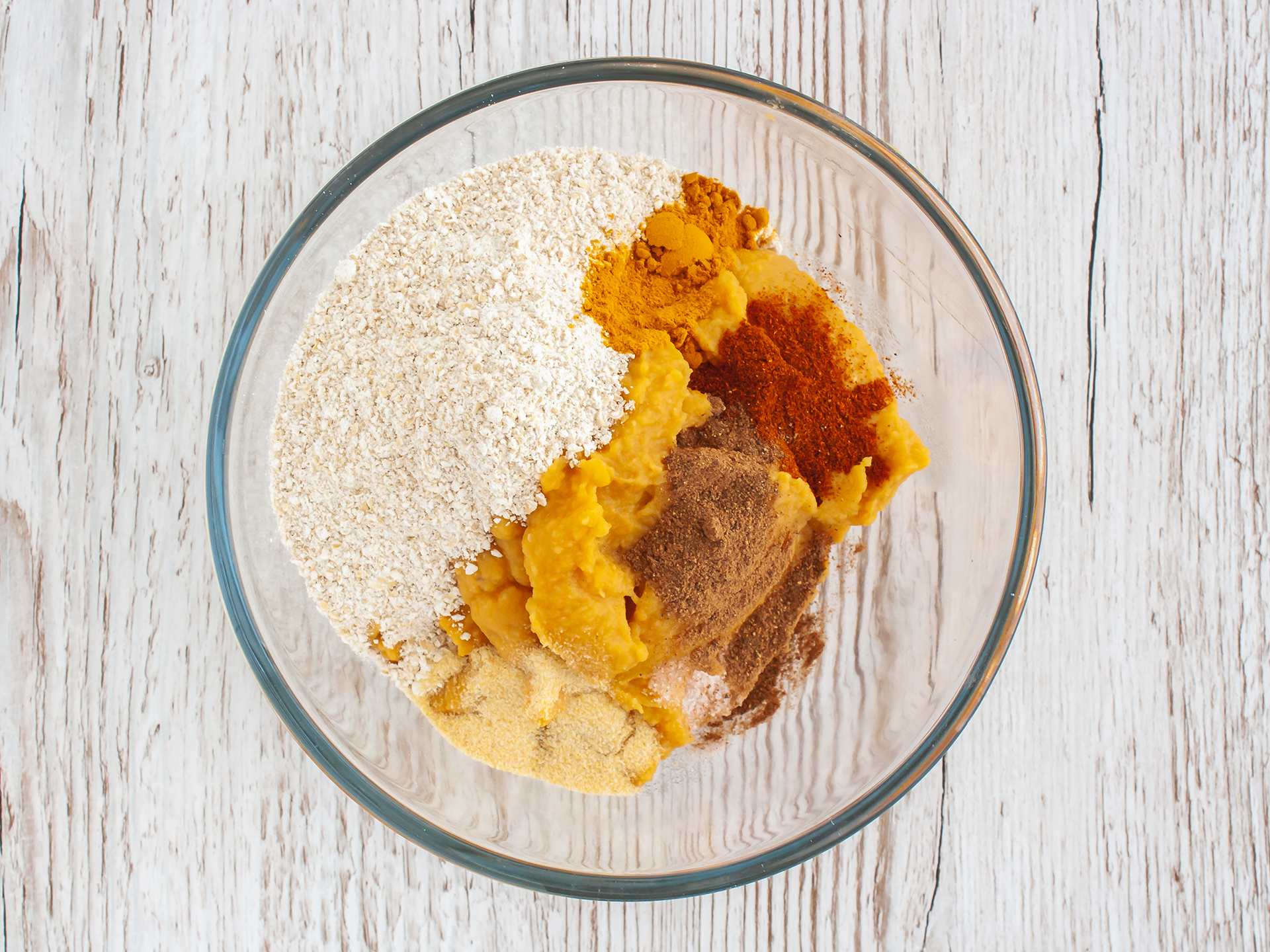 1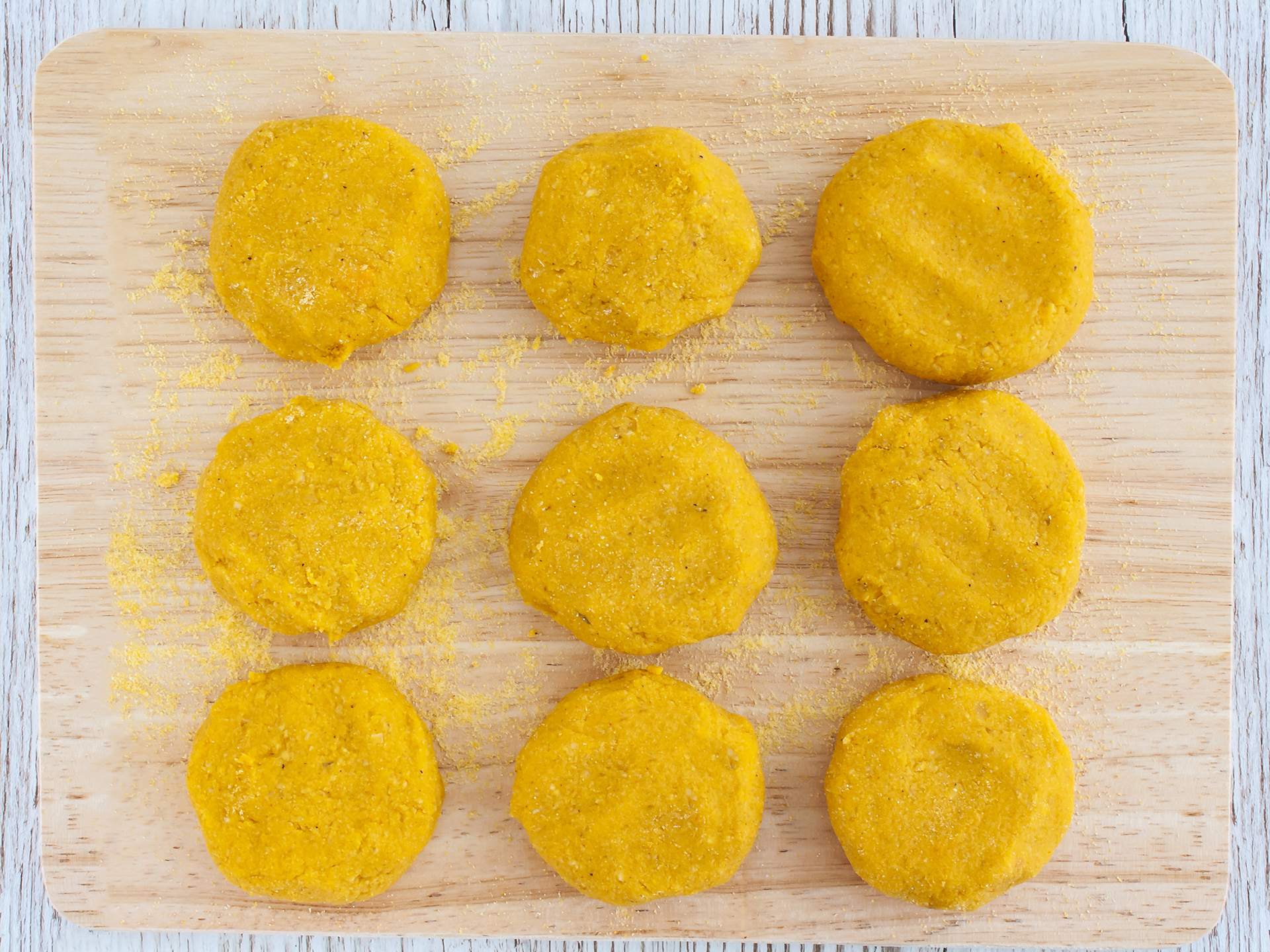 2
Step 3
To prepare the gluten-free crust for the croquettes, crack the eggs into a bowl.
In a separate bowl, mix the cornmeal (polenta) with paprika, black pepper and coriander (1).
Dip each lentil ball first into eggs and then into the cornmeal mix. Repeat a second time to make the crust crunchier (2).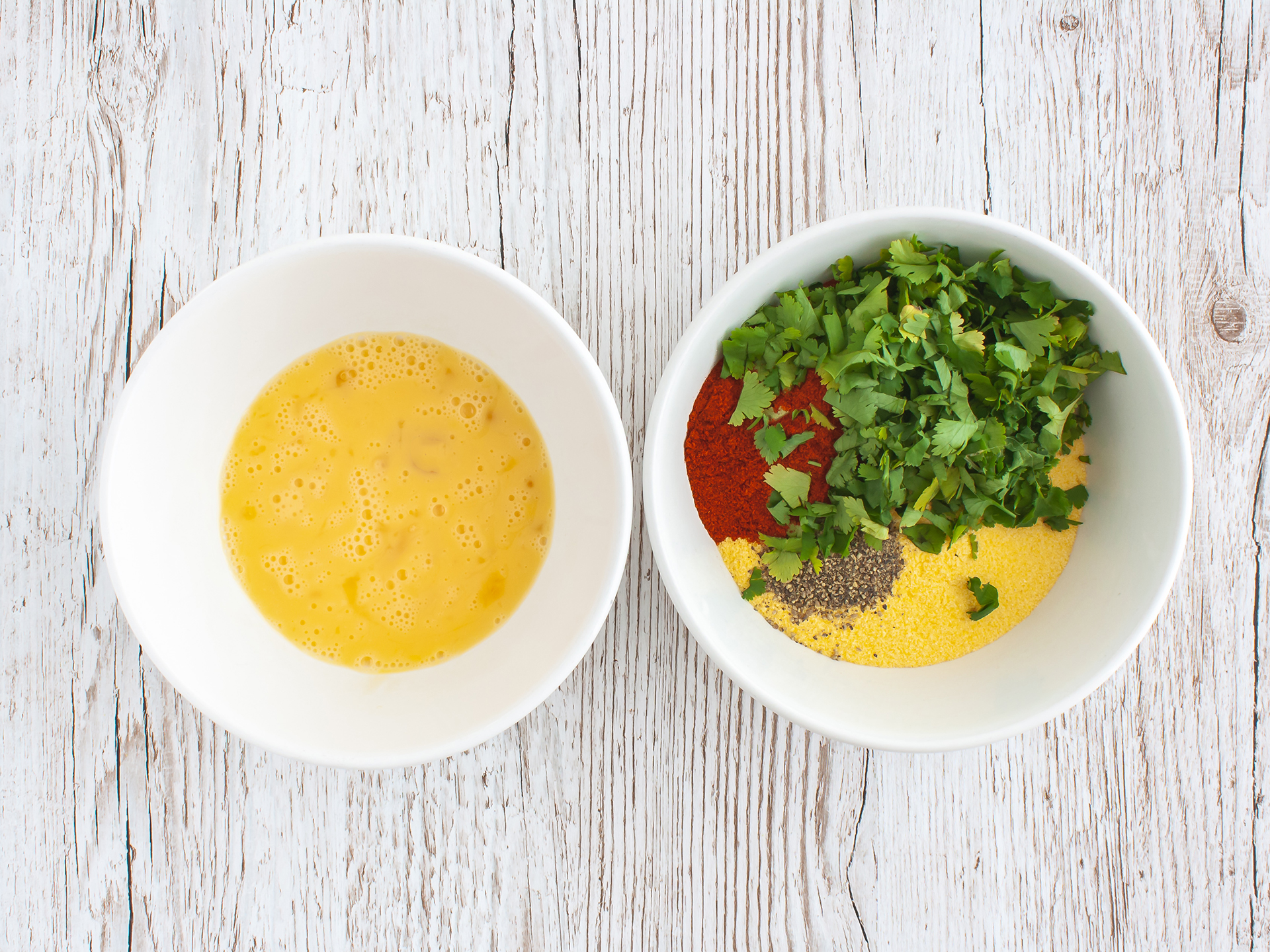 1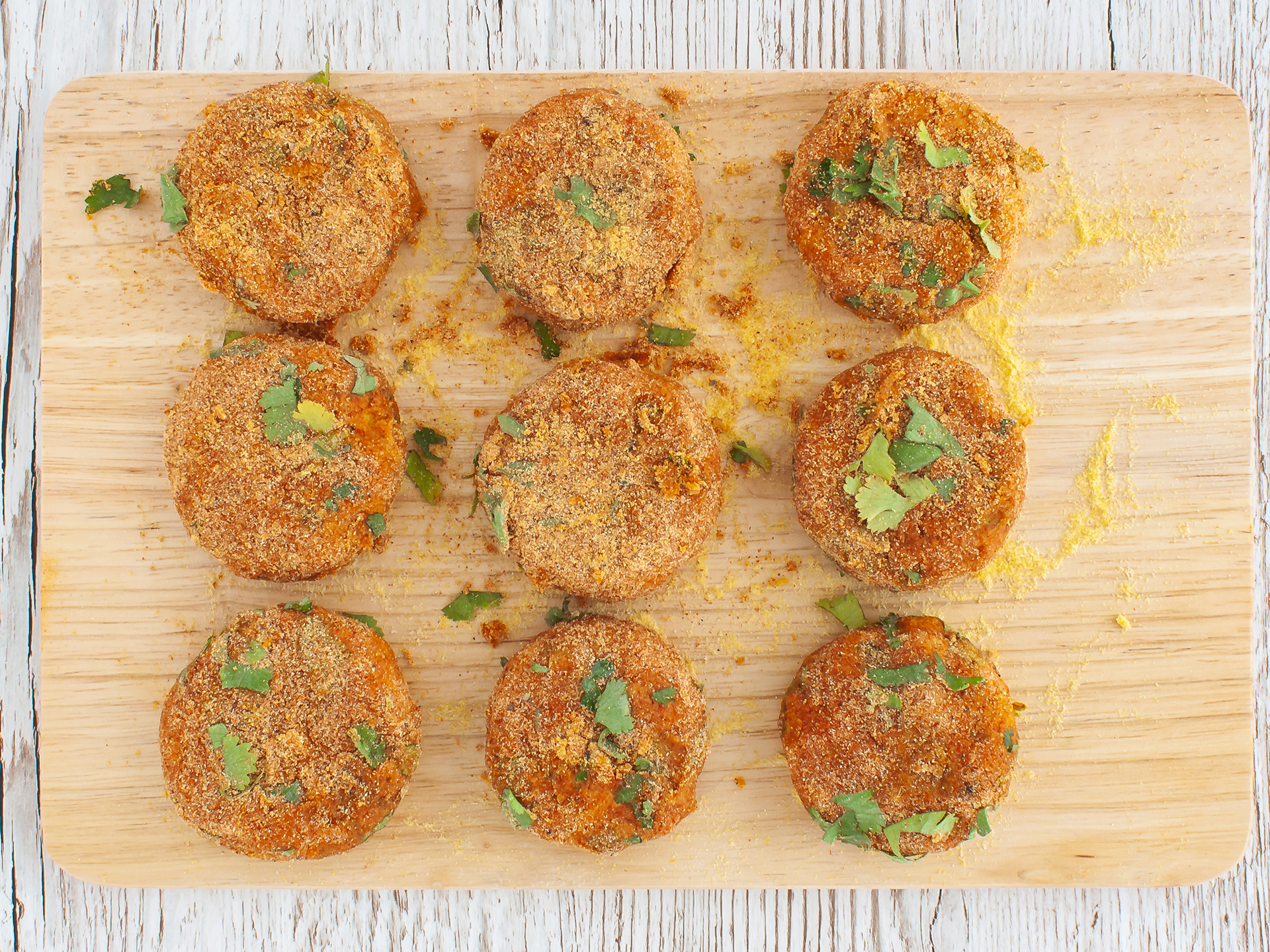 2
Step 4
Bake the croquettes in the air-fryer at 250°C (482°F) for 10 minutes.
In an alternative, place them in a baking tray brushed with a bit of olive oil and bake in the oven at 220°C (428°F) or 200°C (390°F) for fan oven for 15 minutes.
If cooking in the oven, flip the croquettes halfway through cooking time to make them crisp on both sides.
Enjoy these yummy lentil and sweet potato bites with a splash of lemon juice or dip into mayo.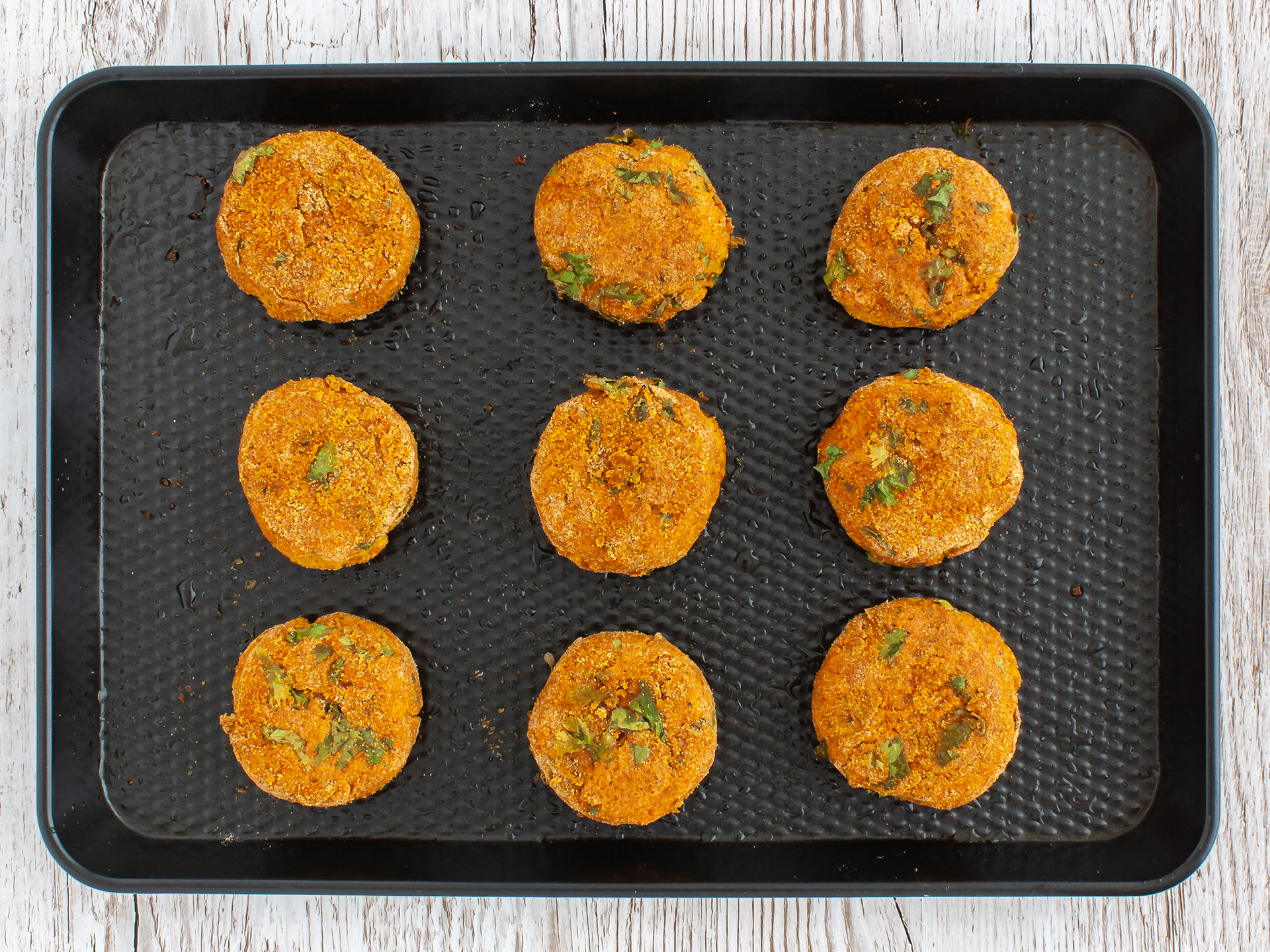 Tips
To make these lentil croquettes egg-free and vegan, just replace each egg with a 'flaxegg': soak one tablespoon of ground flaxseeds in three tablespoons of water for 15 minutes in the fridge.