To prepare this delicious carrot strawberry smoothie, you'll need just three simple ingredients: carrots, strawberries, and ginger.
Adding vegetables to fruit smoothies is a great way to boost your daily intake of essential nutrients and to reduce the sugar content of your drink.
Most of the carrot smoothie recipes require a centrifuge to properly extract the carrot juices, as the raw root is too hard to be blended.
While on one hand, this process yields a smooth drink without bits, on the other, it leaves behind many precious fibres.
Therefore, in this recipe, we want to show you how to add carrots to a smoothie without a juicer and just use your trusty blender.
By gently boiling the carrots in little water, they will soften, thus enabling you to blitz them into a smoothie easily.
Although boiling can slightly reduce the fibre content of vegetables, studies have shown how cooking certain foods, like carrots and tomatoes, can actually increase their health benefits.
The beta carotene - the precursor of vitamin A - found in carrots becomes more readily available when the root is cooked. And if you don't boil it for too long, the loss of fibres is very minimal - from 3g to 2.8 g [1, 2].
We paired carrots with strawberries to boost this smoothie with loads of vitamins C and A, important antioxidants that your body needs to replenish every day.
Moreover, ginger adds a refreshing zing to this drink and powerful anti-inflammatory benefits too.
A single glass of this berry juice provides two of your 5-a-day and covers your recommended intake for both vitamins A and C, all in just 74 calories. Awesome!
Frequently Asked Questions
Can I use frozen strawberries?

Yes, of course. This recipe works well using frozen berries too. Just add them to the food processor as you would do with fresh ones and blitz until creamy.

You might need to add more water to the smoothie to reach the right consistency.
What goes well with strawberries in smoothies?

For this recipe, we paired strawberries with carrots to make a healthy smoothie that includes both fruit and vegetables.

For extra flavour and nutrients, you can try adding other ingredients like apricots, blackberries, grapes, grapefruit, orange, or melon. They go wonderfully with strawberries!
What else can I add to boost this carrot smoothie?

This quick smoothie already packs two of your 5-a-day for fruit and vegetables, making a healthy alternative to fruit only smoothies.

If you want to bring it to the next level, we recommend adding a source of proteins to the blend. For example, soy yougrt or Greek yogurt, or nut butter, like almond or peanut butter, can boost this drink with extra proteins to fill you up for longer.

Also, we love tipping in soaked Goji berries for extra antioxidants - like in the immune-boosting Goji smoothie - or bee pollen - like in this Protein Chocolate Smoothie.

For extra tips and inspiration, we have a detailed blog post that will show you how to make a balanced smoothie.
Ingredients
| | |
| --- | --- |
| Peeled Carrots | 200 g |
| Fresh Strawberries | 260 g |
| Fresh Ginger Root | 2 tsp |
| Water | 150 mL |
Step 1
If you have a powerful juicer or extractor, then you can skip this step and use the carrots raw.
If, instead, you have a normal blender, we recommend you cook them first.
To do so, add chopped and peeled carrots to a saucepan, cover with water, and bring to a boil.
Simmer the vegetables for 10 minutes or until they have softened and you can easily poke them through with a fork.
Then, drain under cold water and leave them to cool down in the fridge for a few minutes.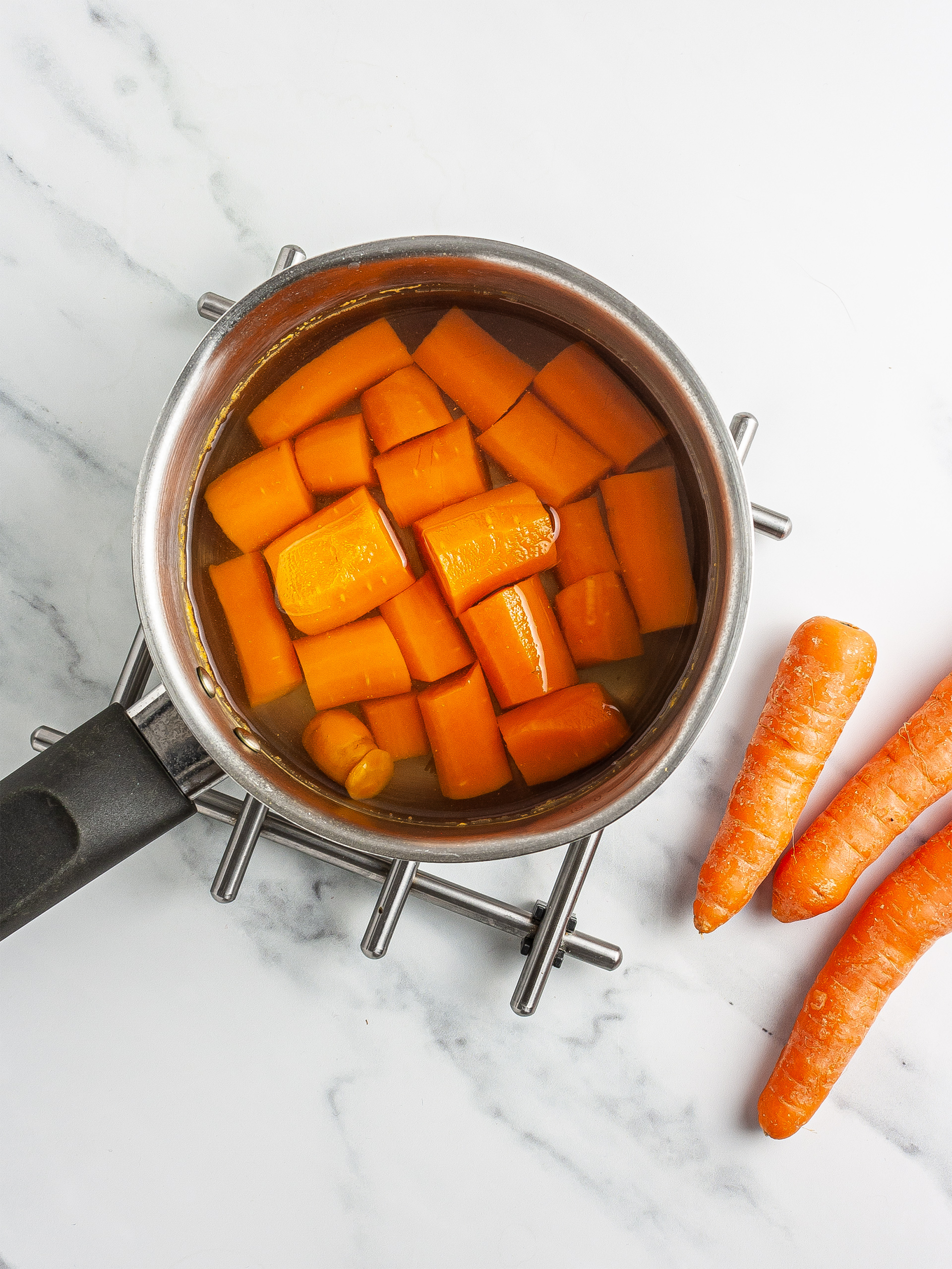 Step 2
Add the cooked carrots to your food processor along with fresh strawberries and grated ginger root.
Pour in the water and blitz the ingredients until smooth.
You can adjust the amount of water if you prefer your smoothie to be thicker or runnier.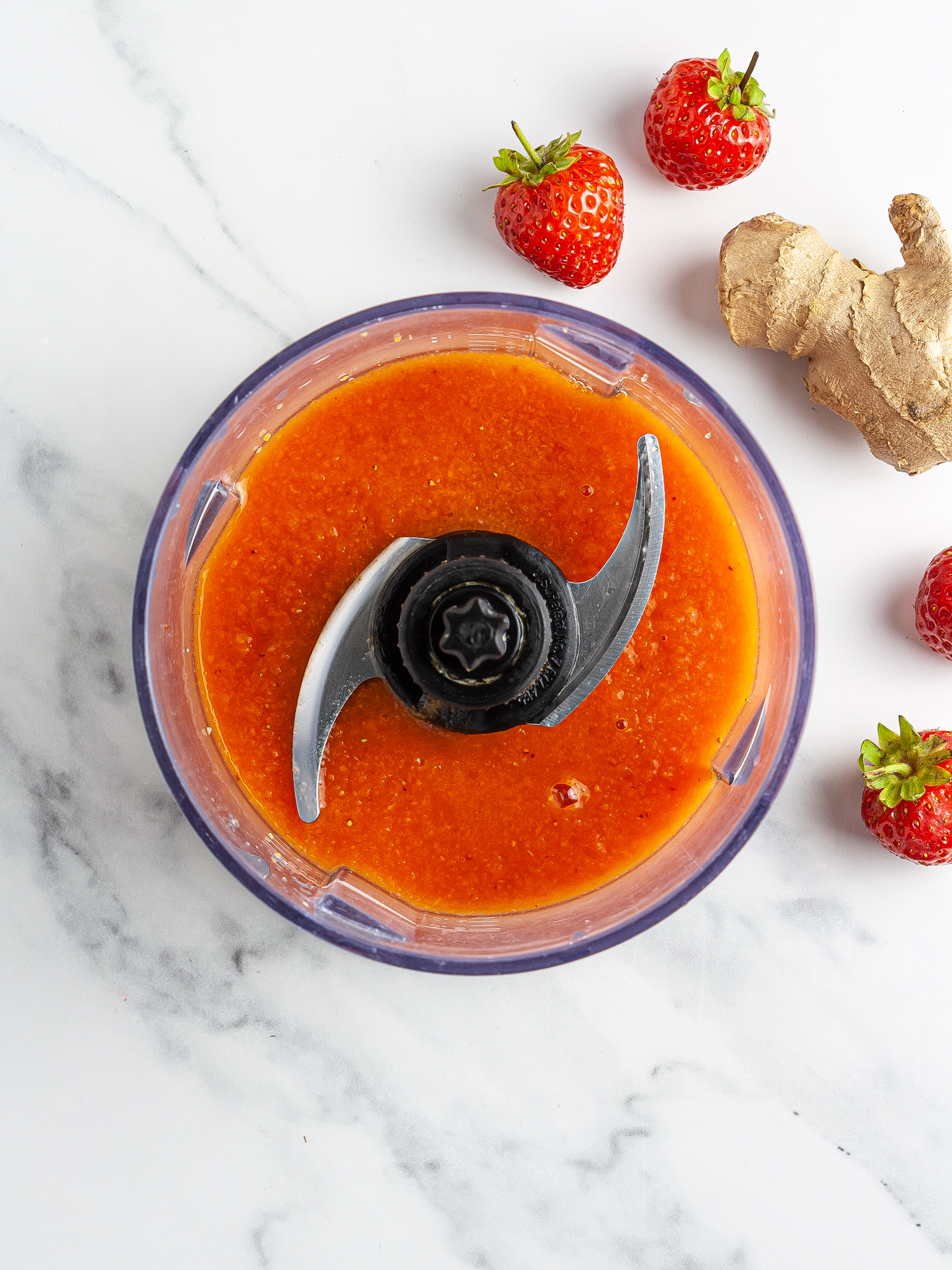 Step 3
Serve this berry smoothie right away or store it in the fridge in an air-tight bottle for up to two days.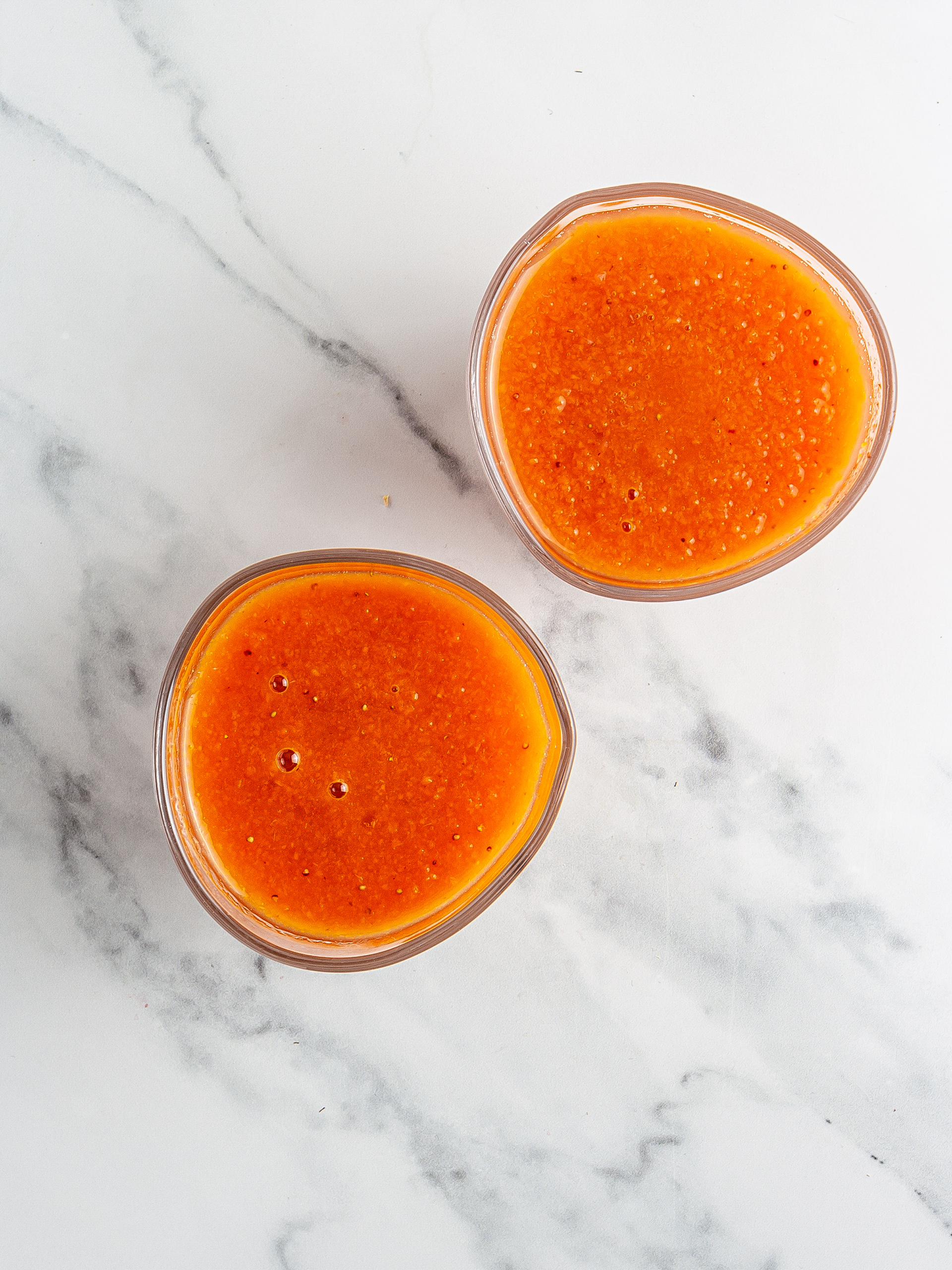 Tips
You can replace plain water with coconut water for extra flavour and a boost of electrolytes.

Want to try a raw version of this smoothie? Juice the carrots with a blender and then strain the pulp with a sieve or cloth, just like we did in this turmeric carrot juice recipe.