If you've been to the Cheesecake Factory and wolfed down their signature brown bread, we have great news for you! You can now make this delicious baguette from scratch at home following our easy copycat recipe.
All you have to do is make a brown dough with whole wheat flour, yeast, cocoa powder, maple syrup, and oil; let it prove, and then shape it into mini-baguettes. Finally, sprinkle them with oat flakes and bake them until fragrant. That's it!
The classic Cheesecake Factory bread is essentially a malted loaf, soft like dinner rolls and lightly sweet. It contains malted barley flour, whole wheat and plain flour, plus sugar, oil, and emulsifiers. The combination of molasses, caramel colouring, brown sugar, and malted barley extract gives this bread its distinctive dark brown colour.
We designed this recipe to include as few ingredients as possible, healthy and easy for your to find. As malted barley extract is not very common at the supermarket, we swapped it with cocoa powder which is also cheaper. Just a few spoons are enough to give the bread dough a lovely browned look. Also, we used maple syrup instead of sugar and molasses to add a hint of sweetness to the bread without loading it with refined sugars.
If it's your first time baking bread at home or if you don't know how to shape a baguette, worry not! Our step-by-step recipe with pictures will guide you through the bread-making process, from proving the dough to making the perfect baguette. The Cheesecake Factory products also include rolls and loaves, so you can use this recipe to make any bread shape you fancy.
We love this brown bread sliced, topped with nut butter and our sugar-free plum jam for breakfast. Ready for some kneading? Let's go!
Ingredients
Dough
Wholemeal Flour

200 g

All-purpose Flour

120 g

Salt

1 tsp

Instant Dry Yeast

2 tsp

Cocoa Powder

3 tbsp

Warm Water

200 mL

Maple Syrup

4 tbsp

Vegetable Oil

2 tbsp

Others
Jumbo Rolled Oats

to taste
Step 1
Add whole wheat flour, plain flour, salt, yeast, and cocoa powder to a bowl.
Mix well, and then pour in lukewarm water, maple syrup, and oil.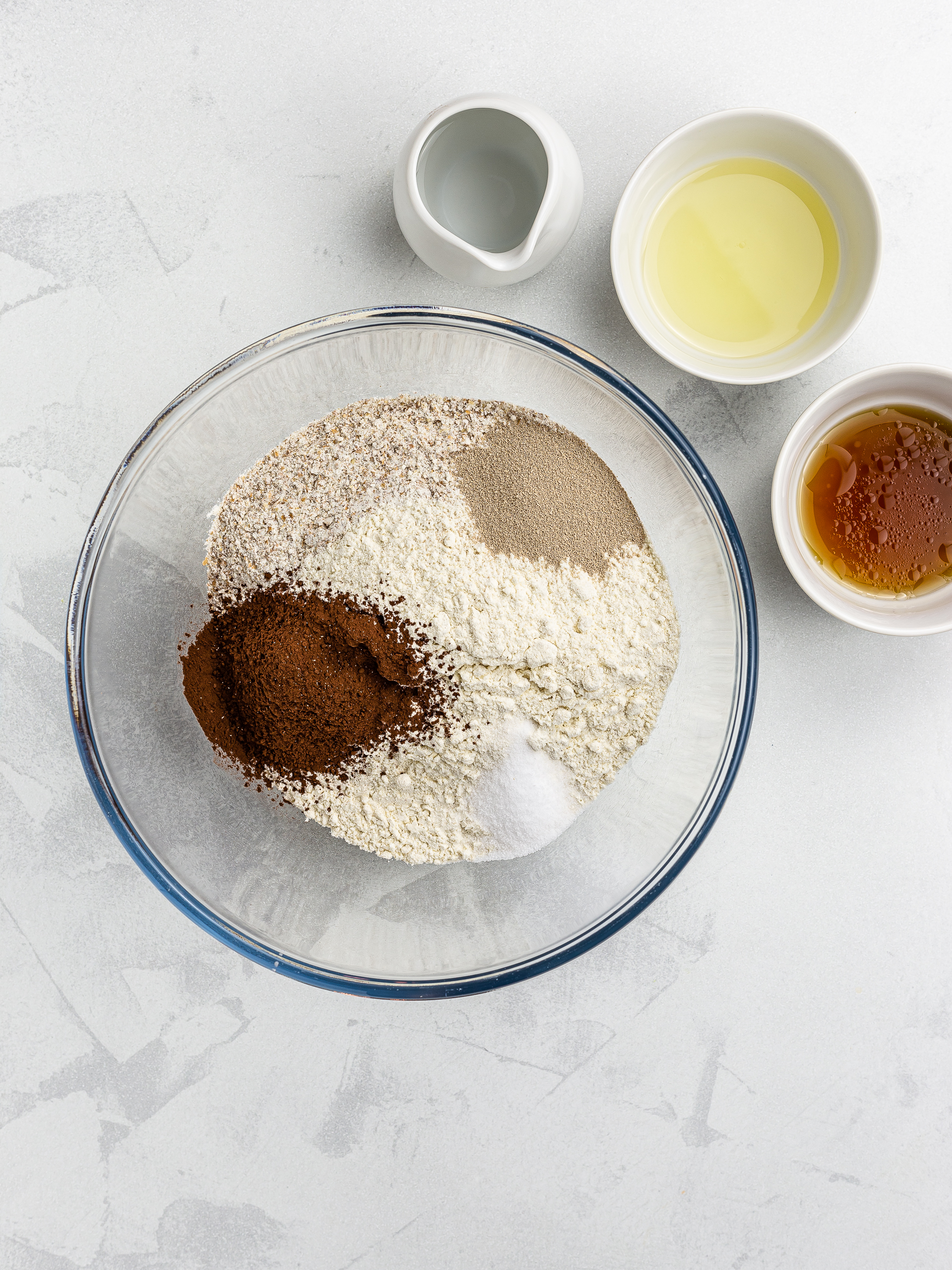 Step 2
Work the ingredients with a spoon until they come together, and then transfer the mixture onto a lightly floured surface.
Knead the dough for 5 minutes until it's smooth, pliable, and slightly sticky; it should spring back when poked.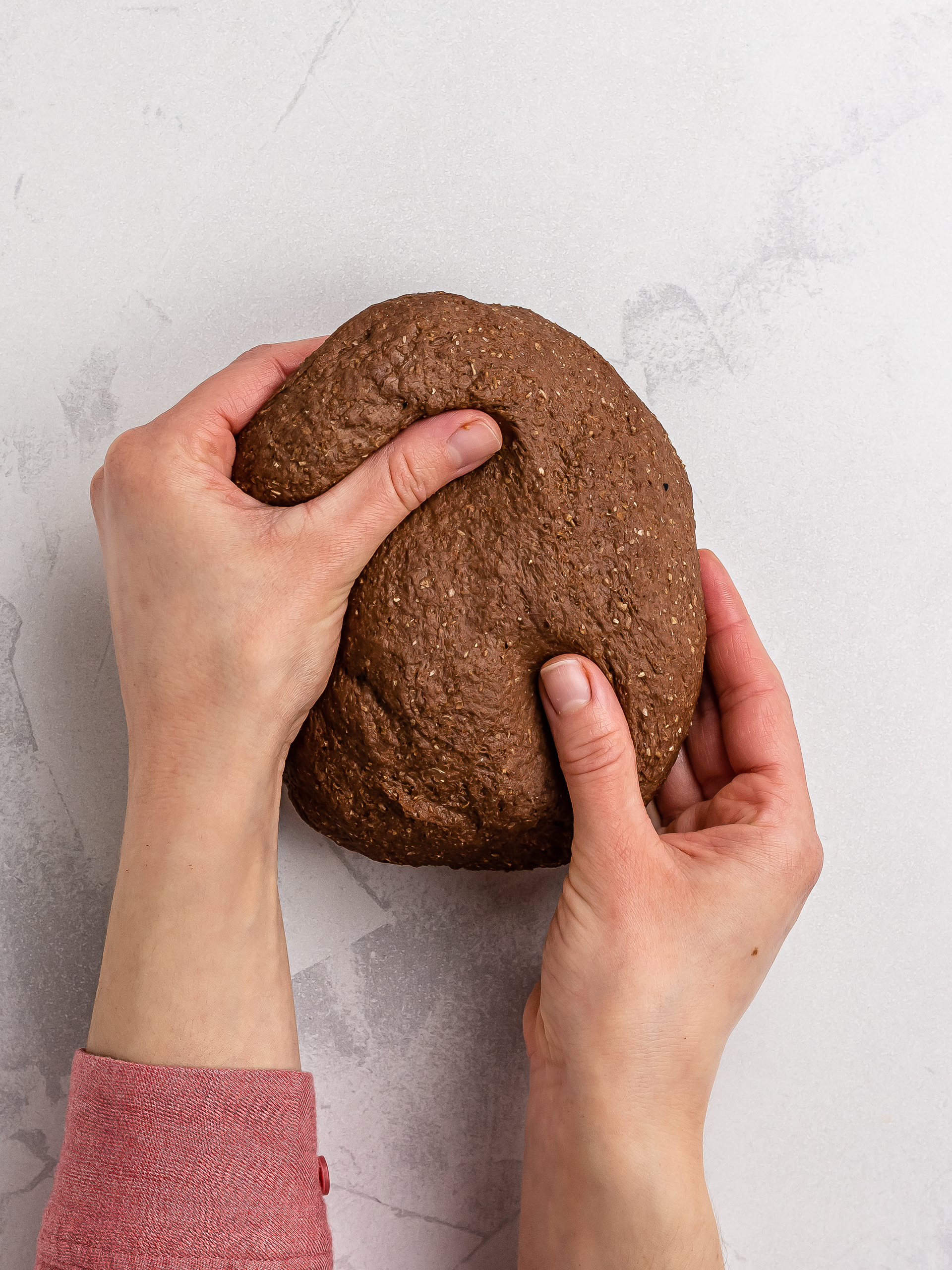 Step 3
Transfer the dough into a bowl greased with oil and wrap it with cling film.
Let it prove for 40 minutes in a warm place.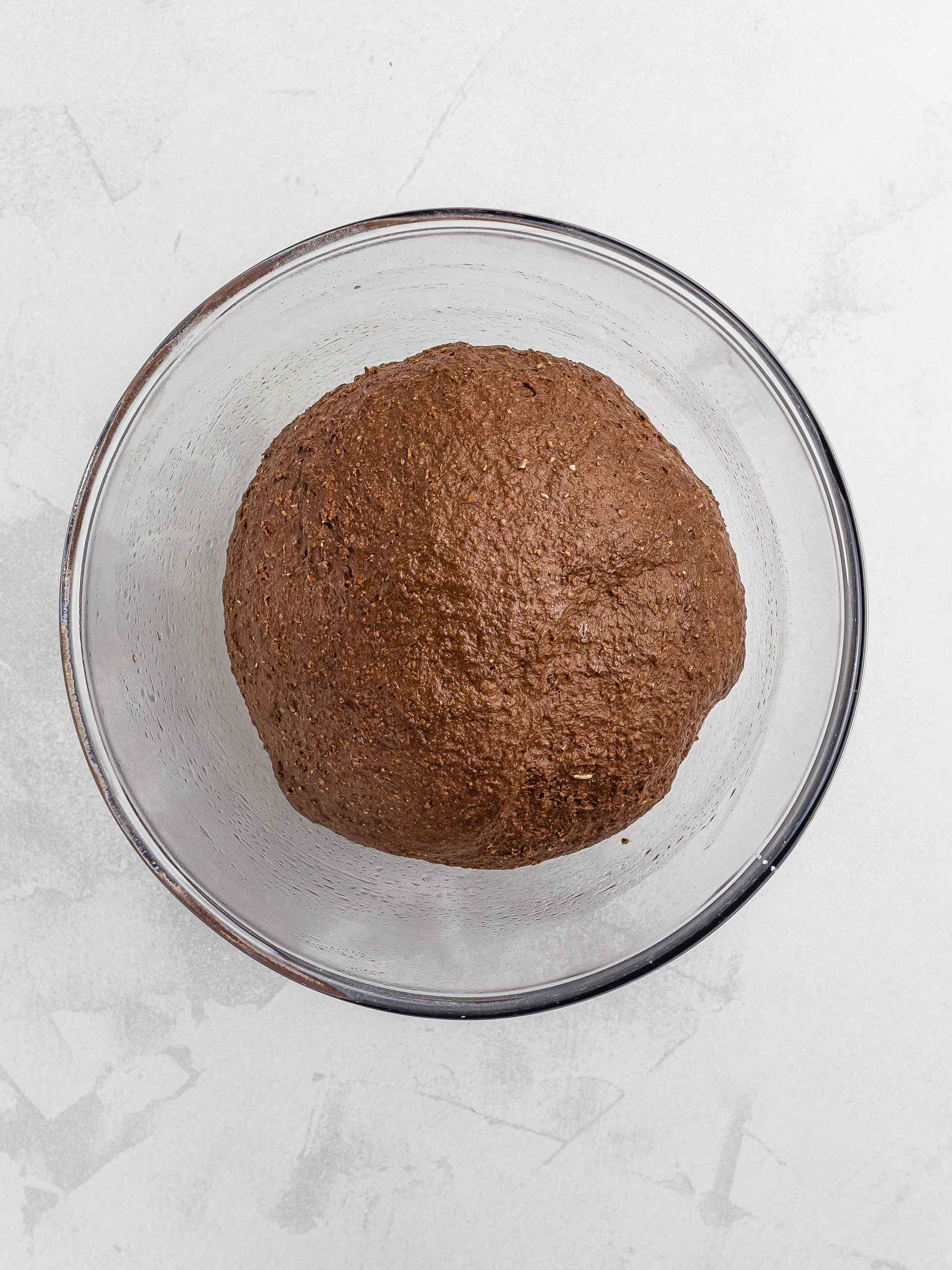 Step 4
Divide the dough in half, or as many pieces as the number of baguettes.
To shape the bread, flatten one piece of dough into a rectangle and then fold the long sides towards the centre so that they overlap (1).
Then, pull one of the long sides over the centre and flatten it down with the heel of your hand. Do the same for other side, folding it over the first one and pressing down once again. The dough should now resemble a narrow log (2). If this process is not clear, check out the videos in the recipe story.
This process helps to shape the dough into a tight roll, ensuring the baguette won't spread out when proving or baking.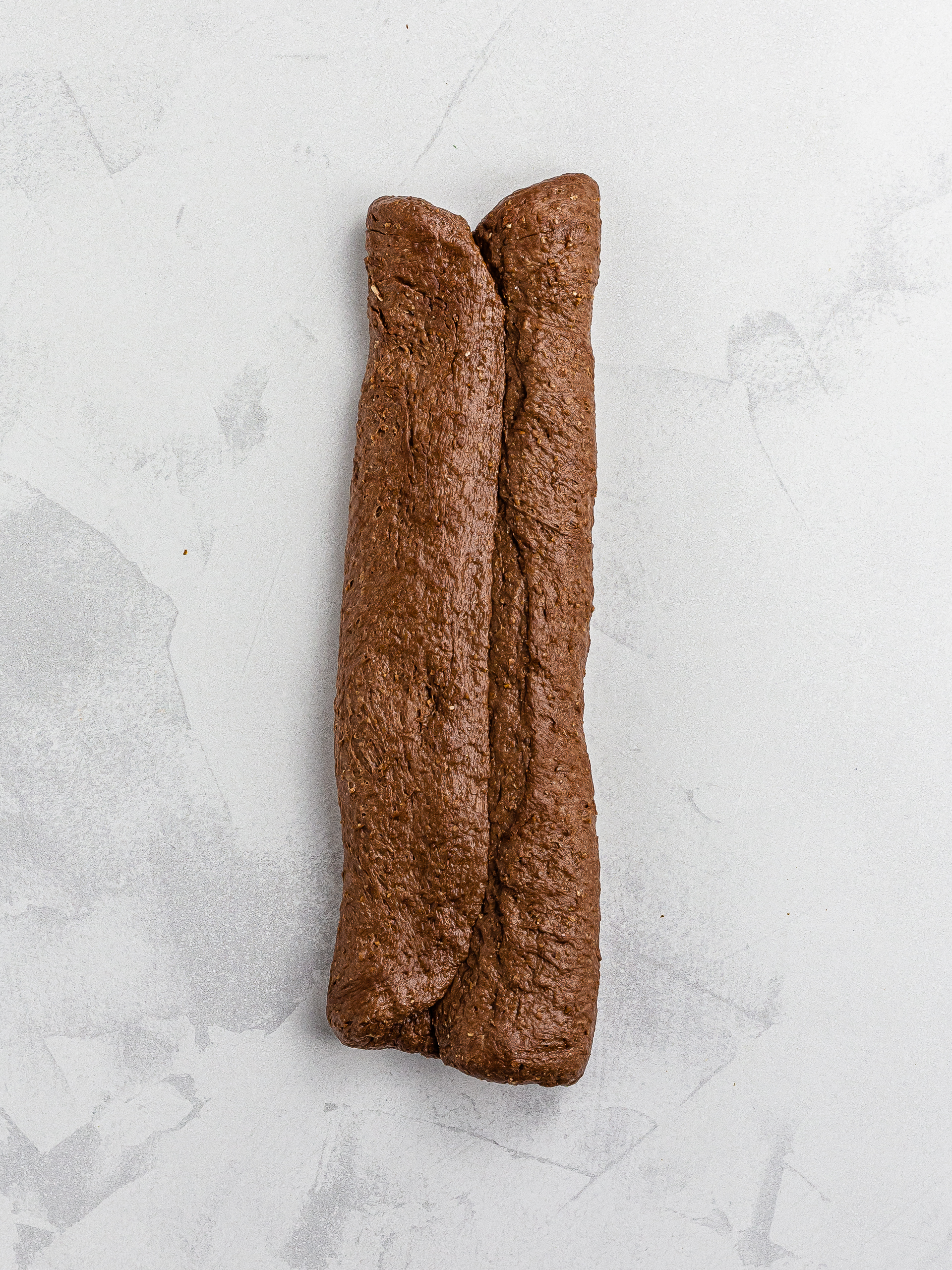 1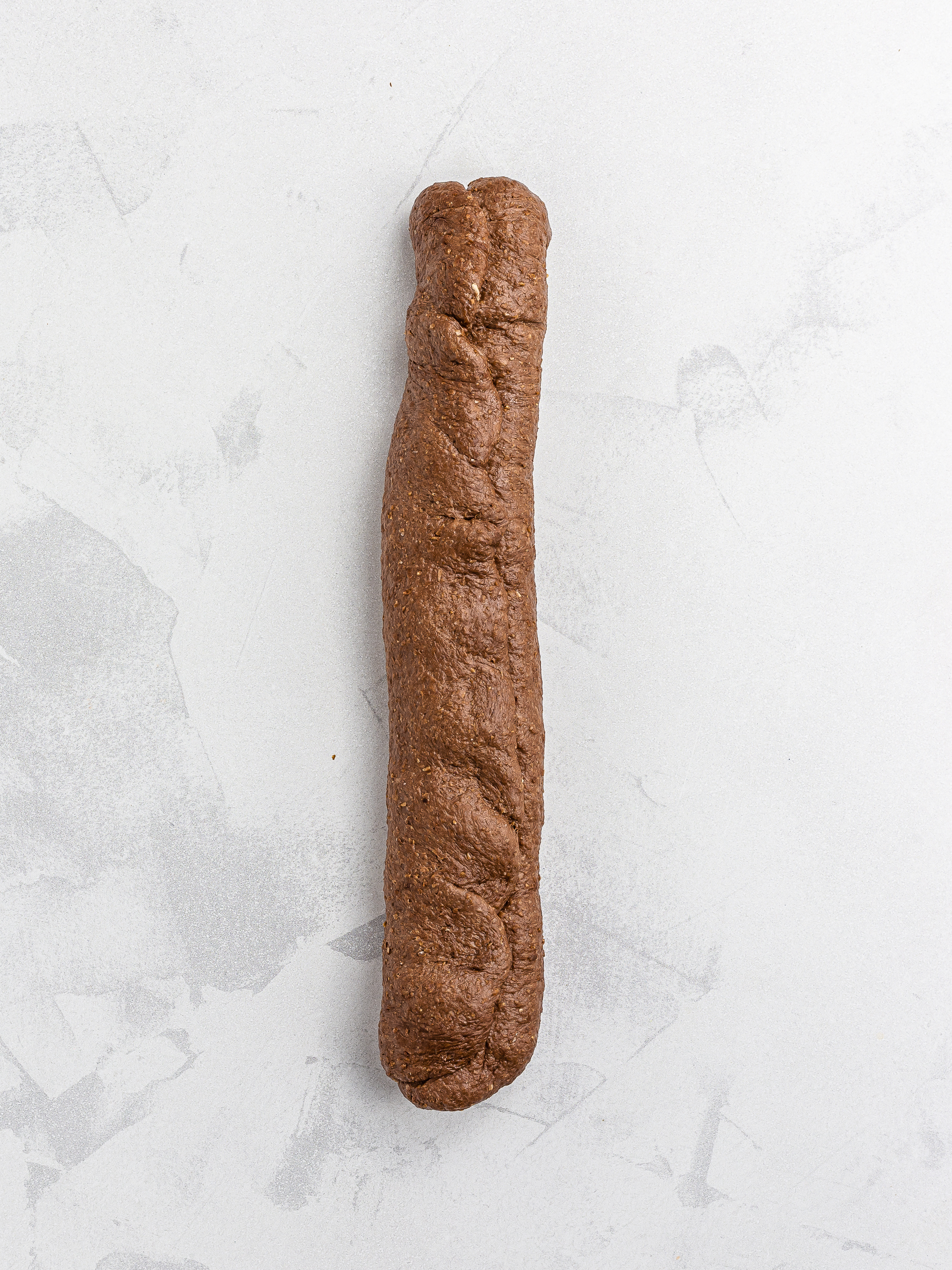 2
Step 5
Next, flip the baguette with the seam-side down and roll it a few times back and forth to give it a nice round shape.
Now, brush the top with cold water and sprinkle it with oat flakes.
Roll the baguette over the worktop to make the flakes stick to the dough.
Repeat step 4 and 5 until you have used all the dough.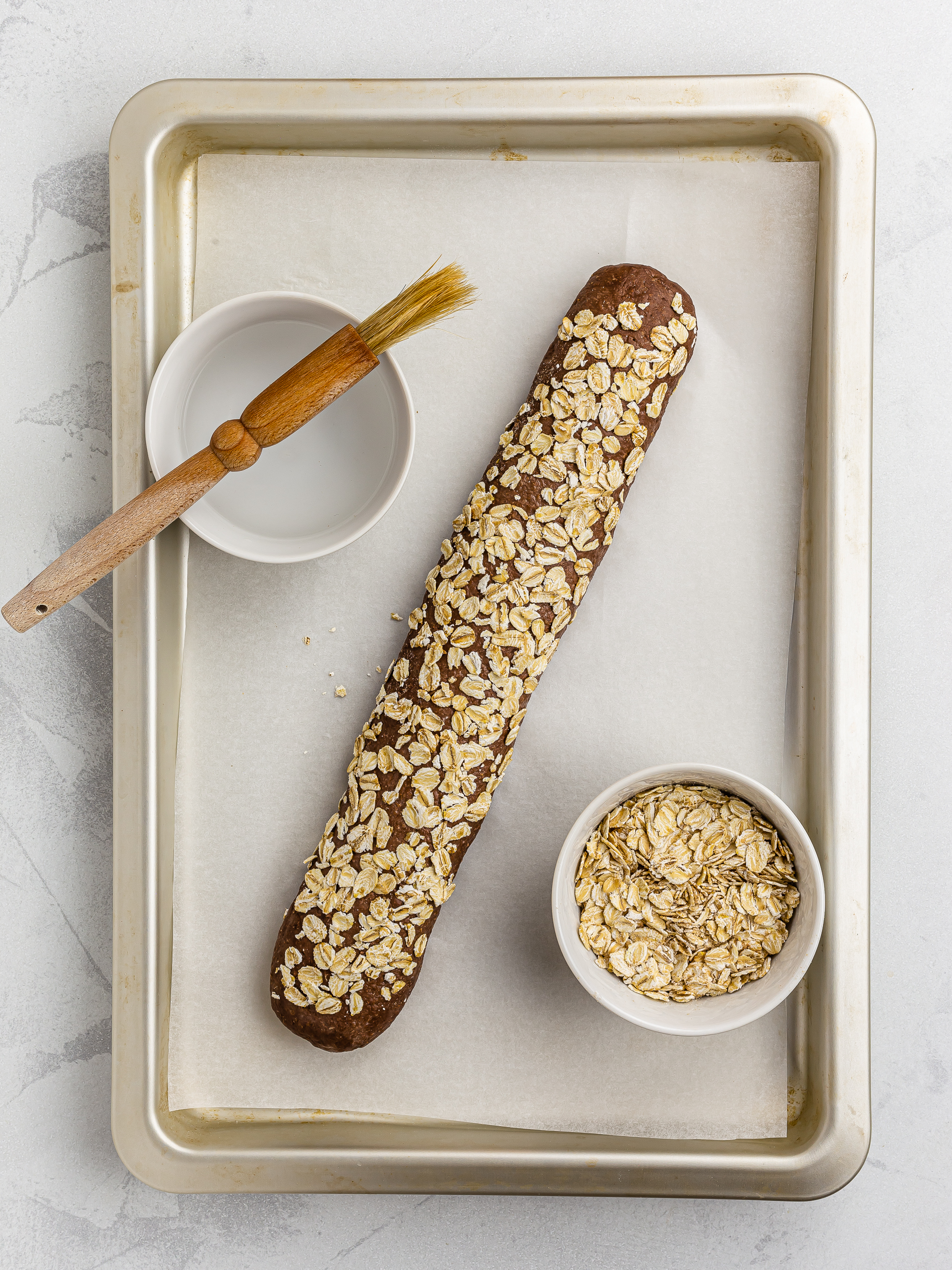 Step 6
Transfer the prepared baguettes onto a baking tray lined with parchment paper.
Leave enough space for the bread to prove and cook; if your tray is not big enough, you might need to use multiple trays.
Cover the brown bread with a kitchen towel and let it prove for 30 minutes in a warm place.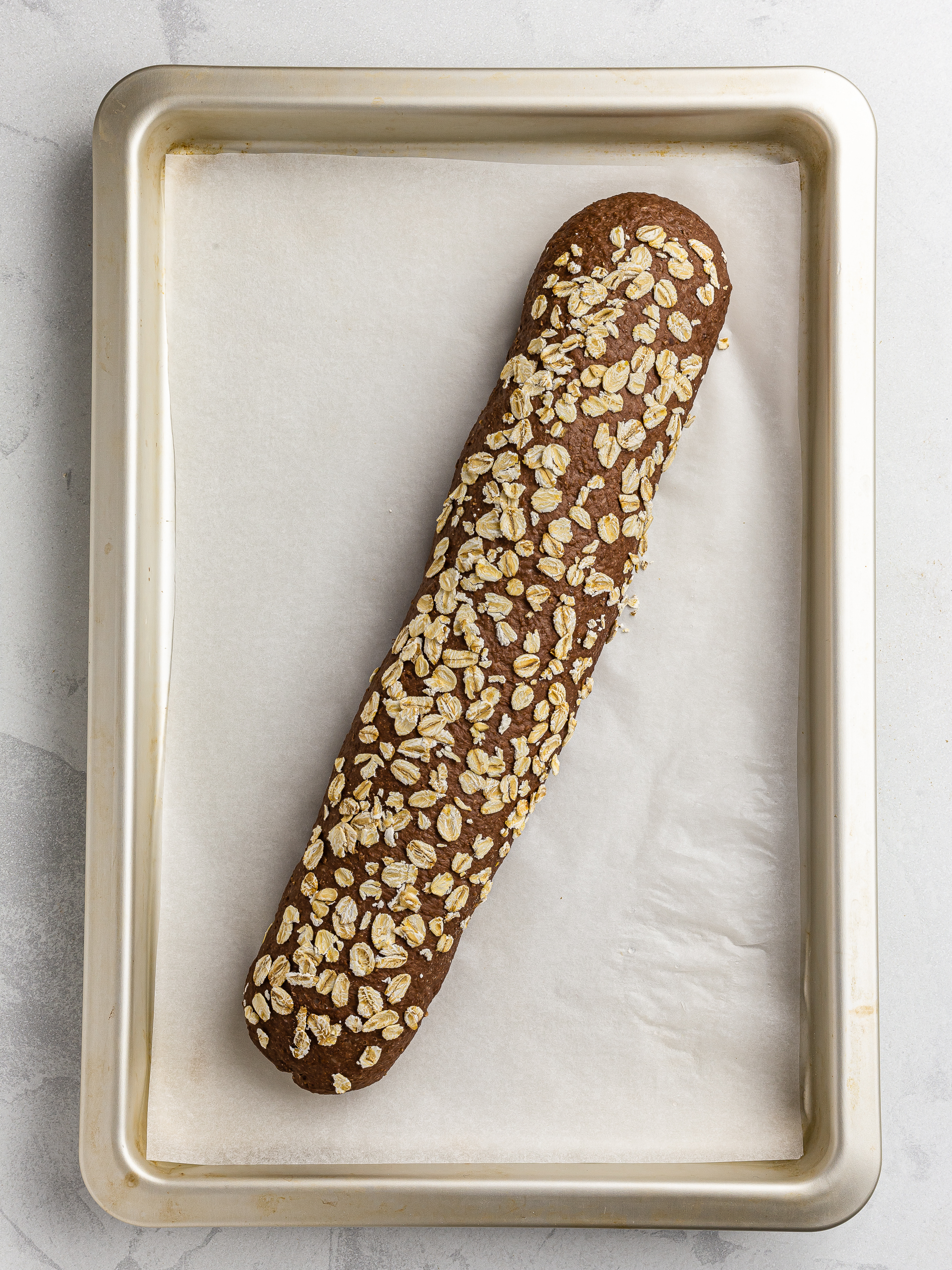 Step 7
Finally, score the baguettes with a knife and bake them for 30 minutes at 180°C (350°F).
The bread is ready if it sounds hollow when tapped at the bottom; let it cool down completely on a wire rack before serving.
Enjoy it sliced with nut butter and sugar-free jam, or anything else you fancy!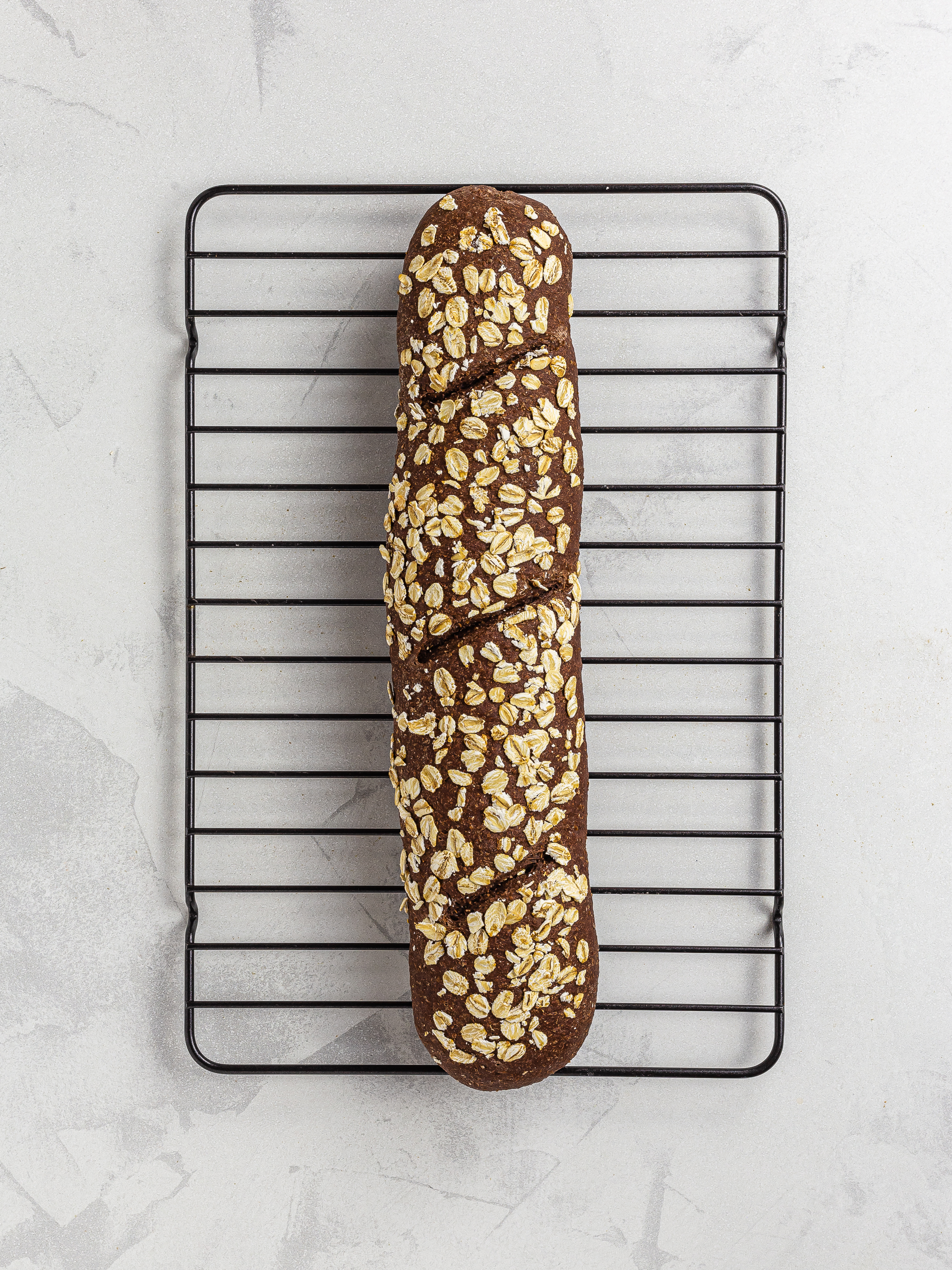 Tips
You can add three tablespoons of barley malt extract to the dough ingredients for a more classic, malted flavour.