Our indulgent-yet-healthy vegan chocolate cupcakes are inspired to the famous Austrian dessert, the sachertorte, which consists of a dense chocolate cake, layers of apricot jam and a dark chocolate frosting.
As our mission at Foodaciously is to let everyone enjoy delicious food without compromise, we have made this recipe dairy-free, gluten-free and without added sugars.
So it's perfect for those with specific dietary requirements or those who just want to bake something tasty and healthy. For more allergen-friendly recipes, check out our Smart Search tool.
What makes this recipe a healthy alternative to the common chocolate cupcakes are:
Almond Flour: it's the best gluten-free alternative to wheat flour and provides healthy fats, proteins, fibres and Vitamin E. It also gives natural sweetness and moisture to the cupcakes.

Soy Yogurt: a great plant-based alternative to dairy products as it has the same amount of proteins. In this recipe, it replaces oil, butter, and milk and makes the muffin moist and dense.

Honey: instead of using white refined sugar, switch to natural raw honey as a sweetener and you'll get many helpful antioxidants.

Cacao Powder: if you can, choose raw cacao powder instead of cocoa as it is less processed, thus providing more health benefits. Cacao is rich in antioxidants, lifts your mood, and let's admit it, is delicious. You can also use melted dark chocolate, but make sure is at least 70%.
Also, we recommend you use sugar-free apricot jam to avoid high amount of sugars in the regular jam.
Finally, we have made the chocolate frosting paleo by using cacao, plant-based milk, nut butter and a sweetener like honey. Super easy and you can use it in other paleo recipes!
Ingredients
| | |
| --- | --- |
| Soy Yogurt | 130 g |
| Honey | 125 g |
| Vanilla Extract | 1 tsp |
| Eggs | 4 |
| Almond Flour | 240 g |
| Cacao Powder | 85 g |
| Baking Powder | 2 tsp |
| Almond Butter | 40 g |
| Almond Milk | 45 mL |
| Sugar-Free Apricot Jam | 30 g |
Step 1
Before you start preparing these chocolate cupcakes, check out our essential baking guide for best results.
In a mixing bowl, combine soy yogurt, 90 g of honey and vanilla extract using a hand mixer (1).
Next, crack in one egg at a time while whisking to incorporate the ingredients (2).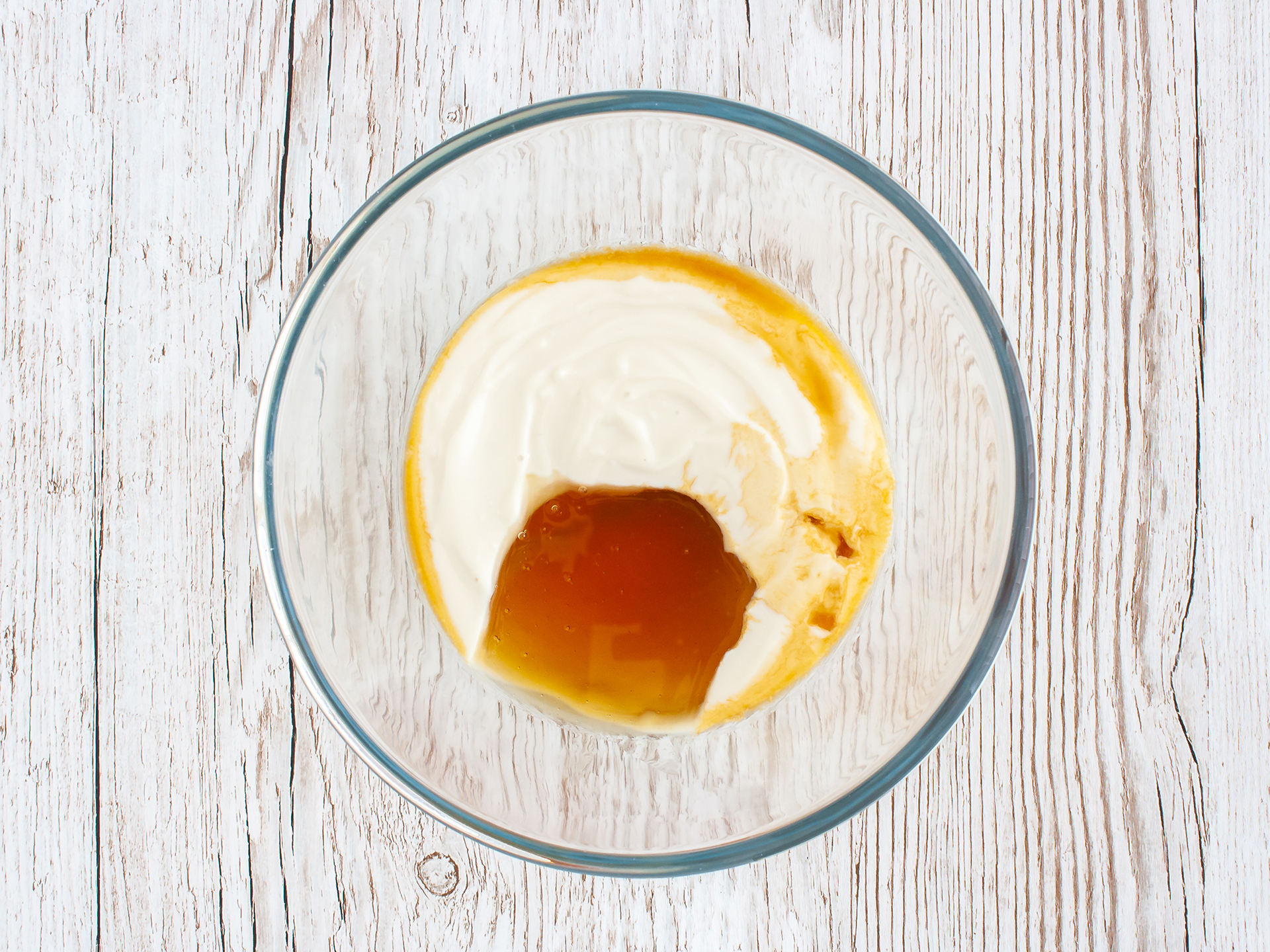 1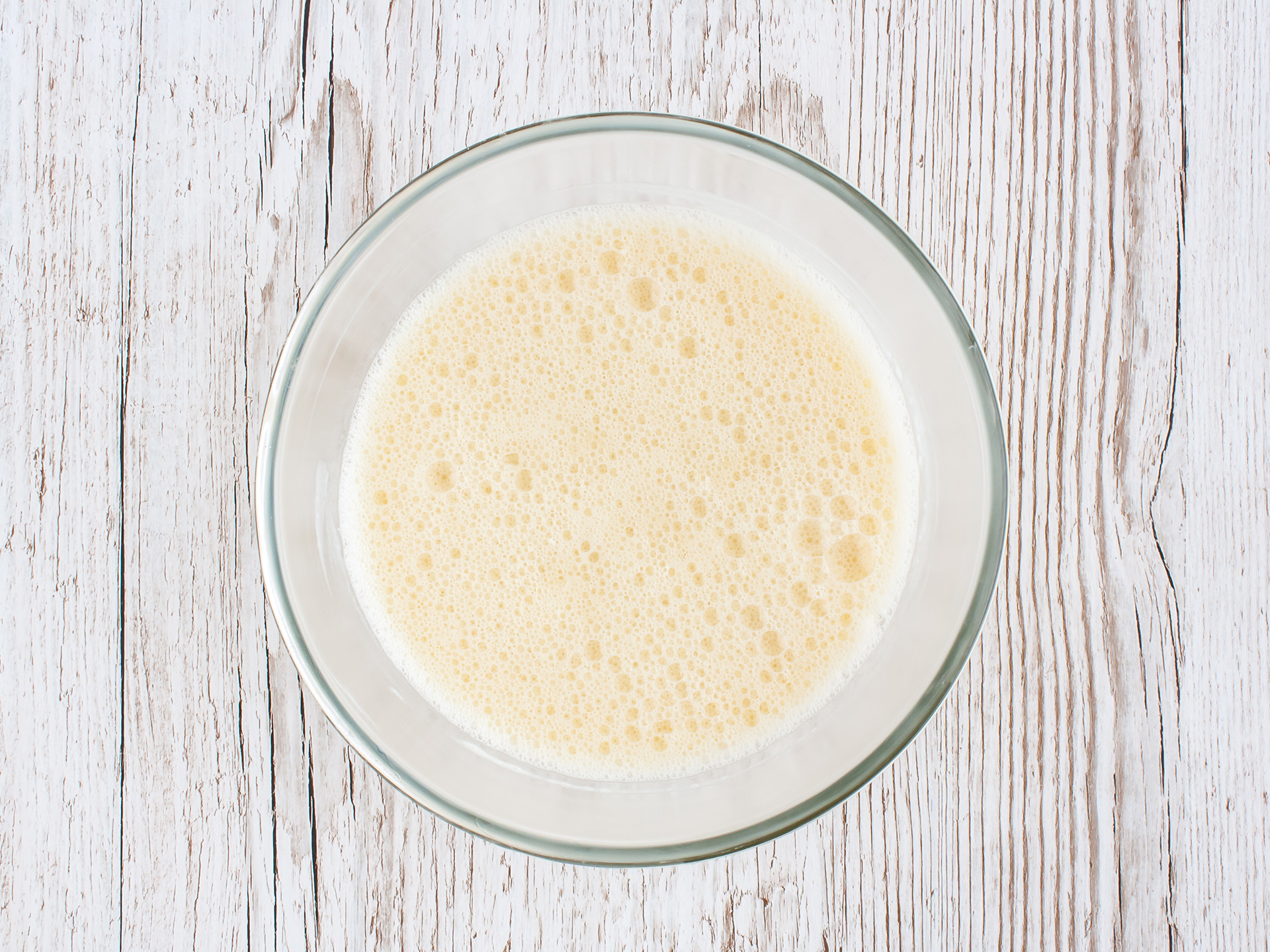 2
Step 2
In a separate bowl, sift the almond flour, 55 g of cacao powder and baking powder and mix with a spoon until combined (1).
Next, slowly incorporate the beaten eggs into the dry ingredients with the hand mixer to avoid lumps (2).
Keep whisking until you have a smooth batter.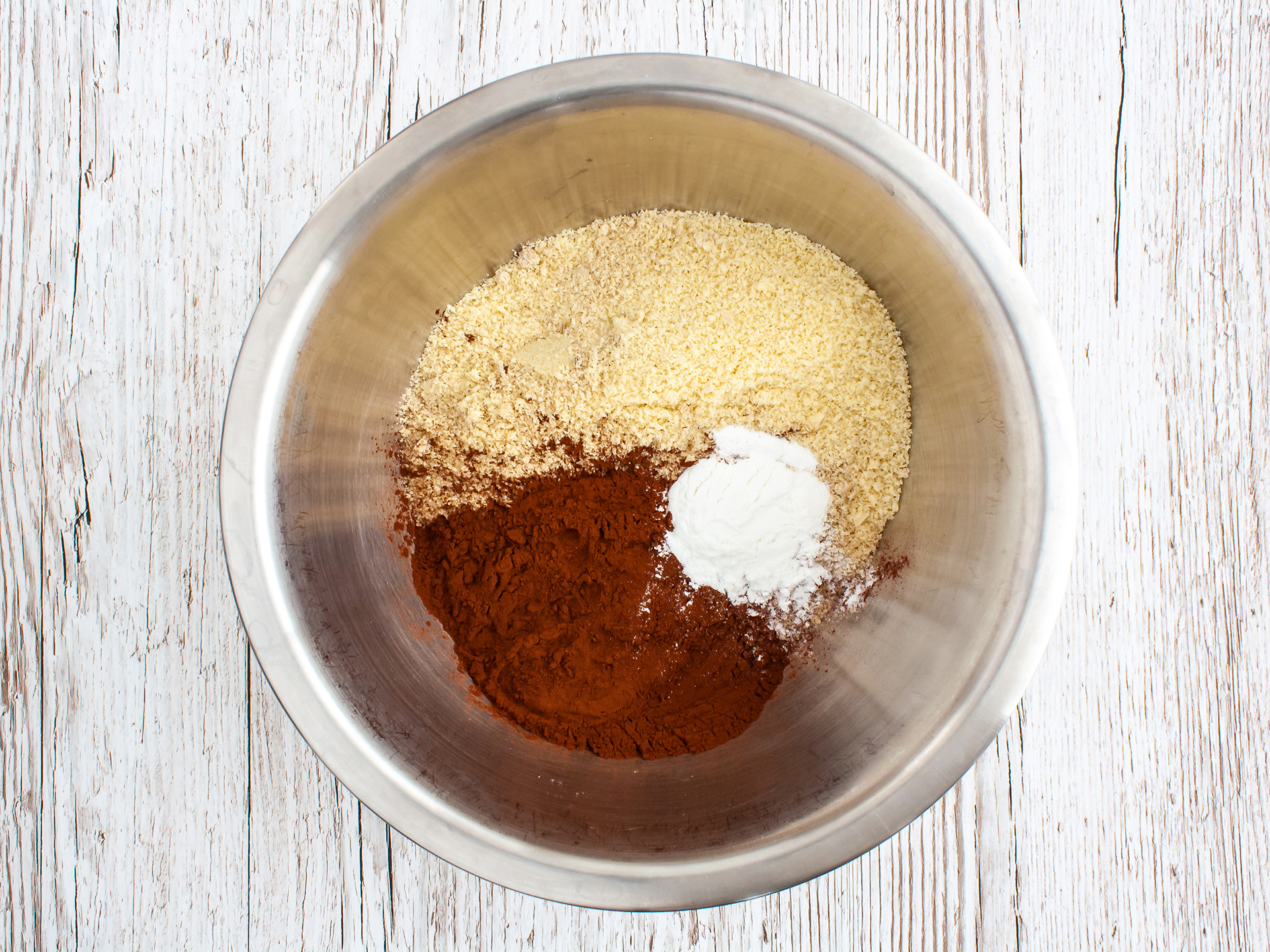 1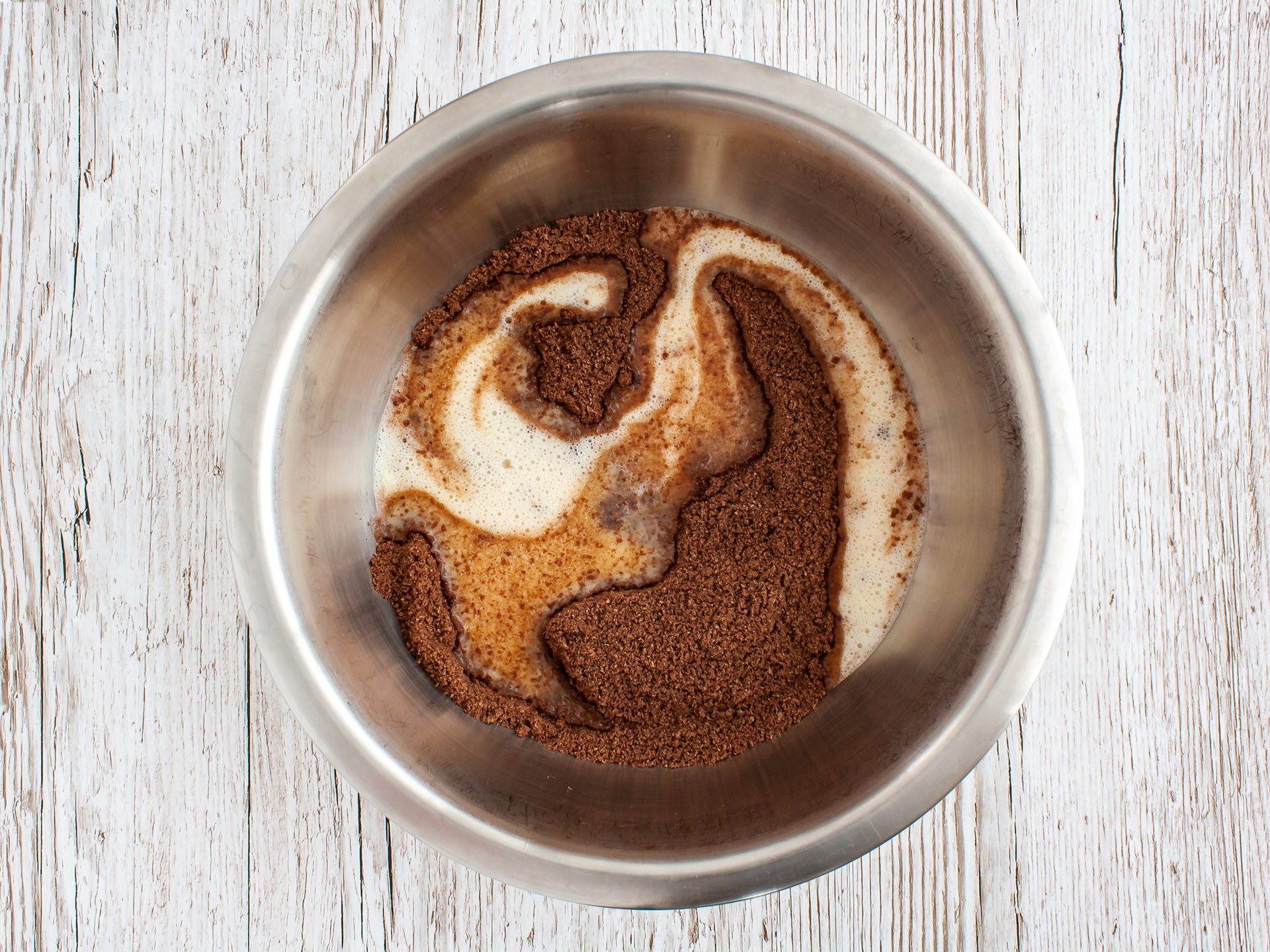 2
Step 3
With the help of two spoons divide the chocolate batter among the cupcake cases filling them at two-thirds (1).
Bake the cupcakes in the oven at 190°C (375°F) or at 170°C (335°F) for fan ovens for 20 minutes.
The cupcakes are ready if a skewer inserted in the centre comes out clean (2).
Remove from the oven and allow the cupcakes to cool down on a wire rack.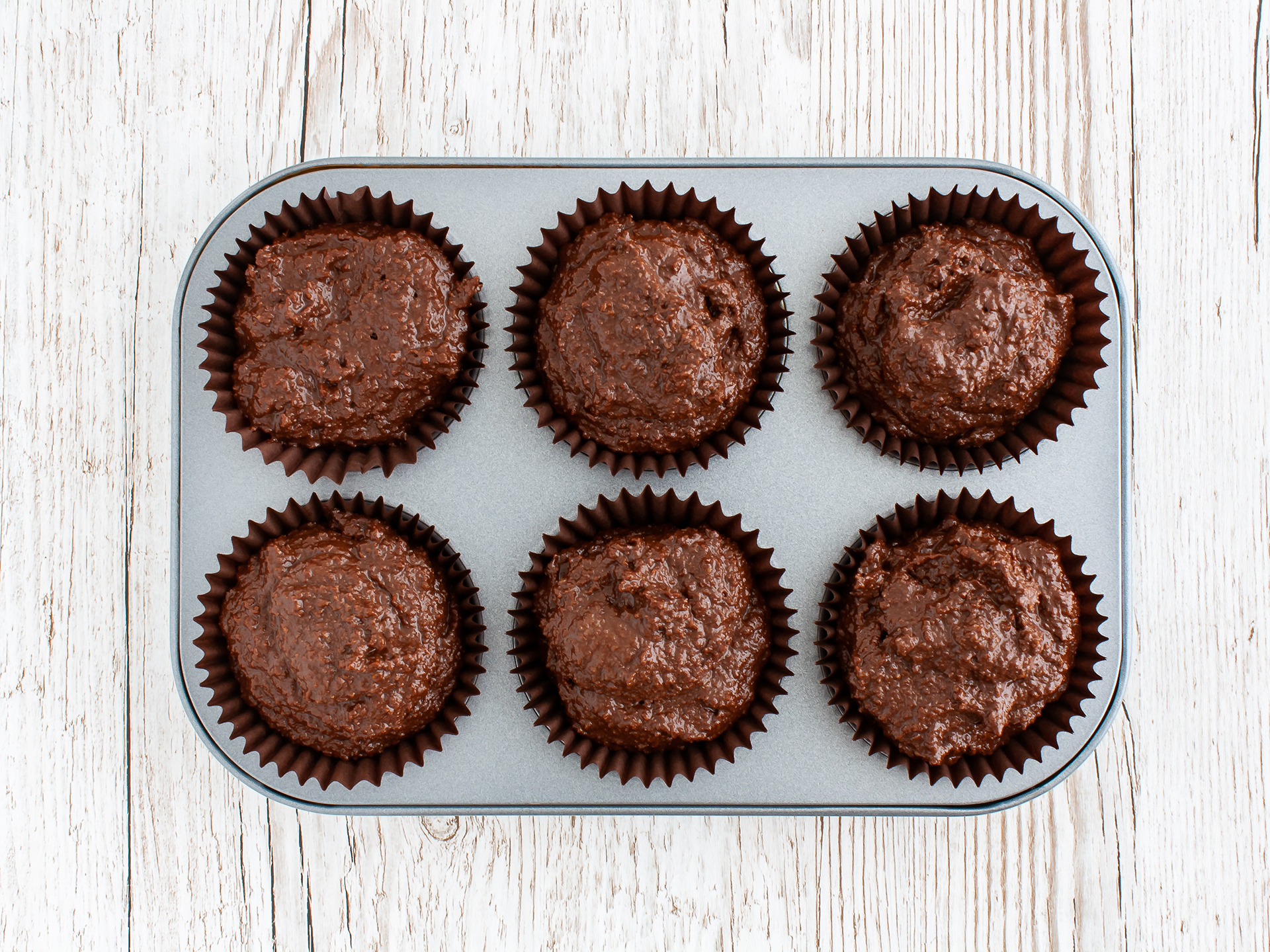 1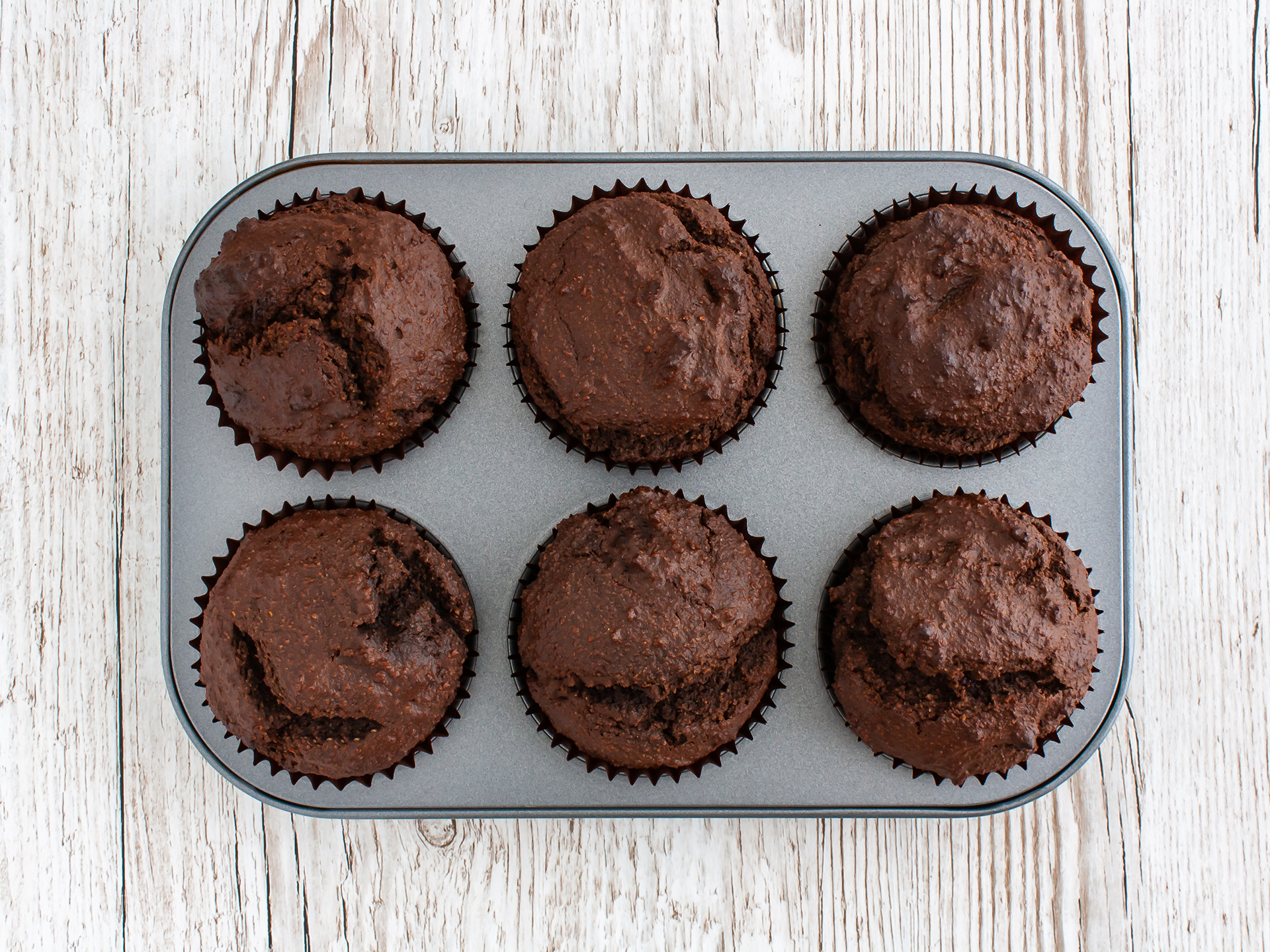 2
Step 4
In the meantime, prepare the vegan cupcake chocolate frosting by combining 30 g of cacao powder, almond butter, 30 g of honey and almond milk in a bowl (1).
Stir well until the ingredients are incorporated and you have a smooth and firm cream (2).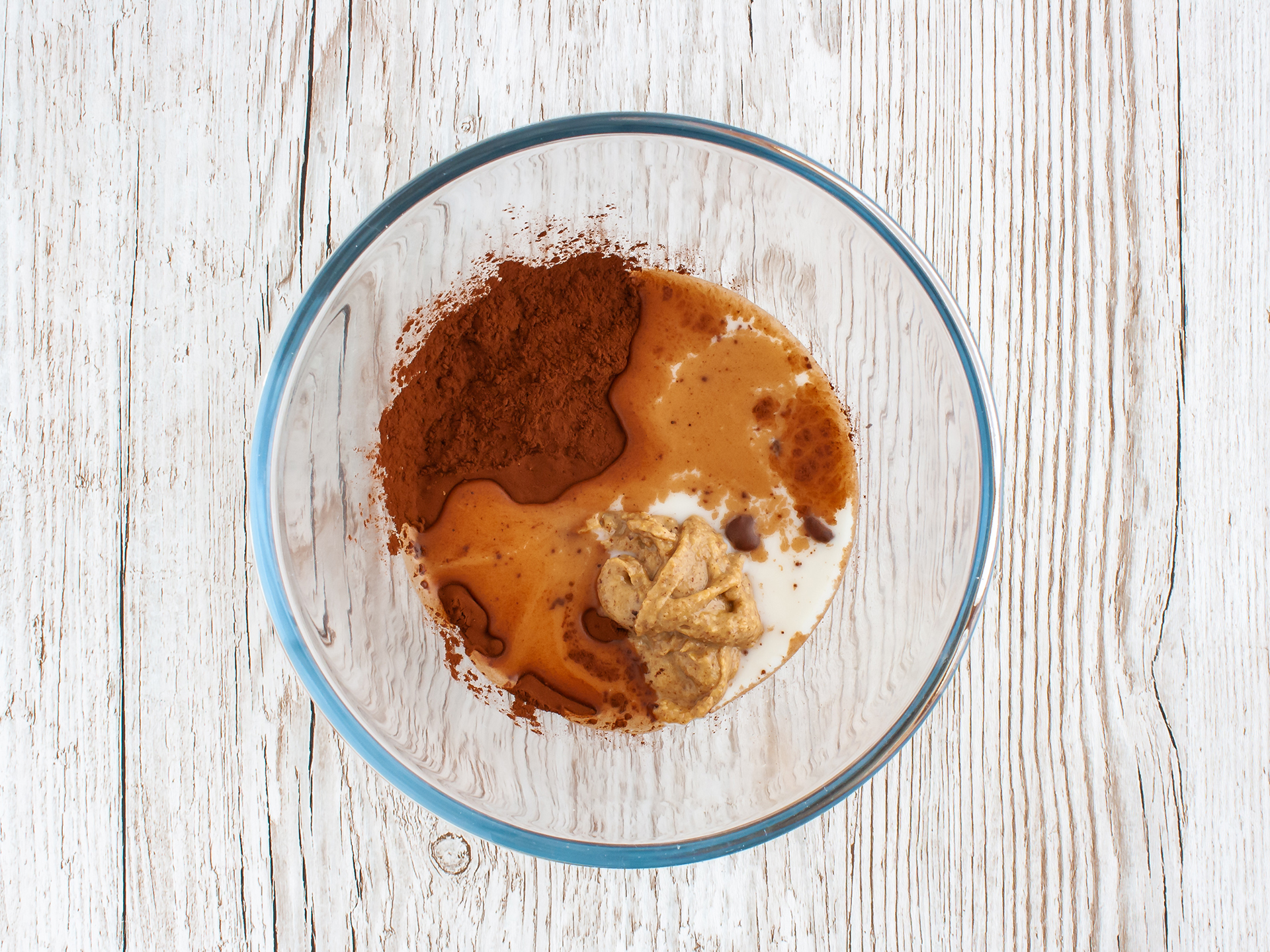 1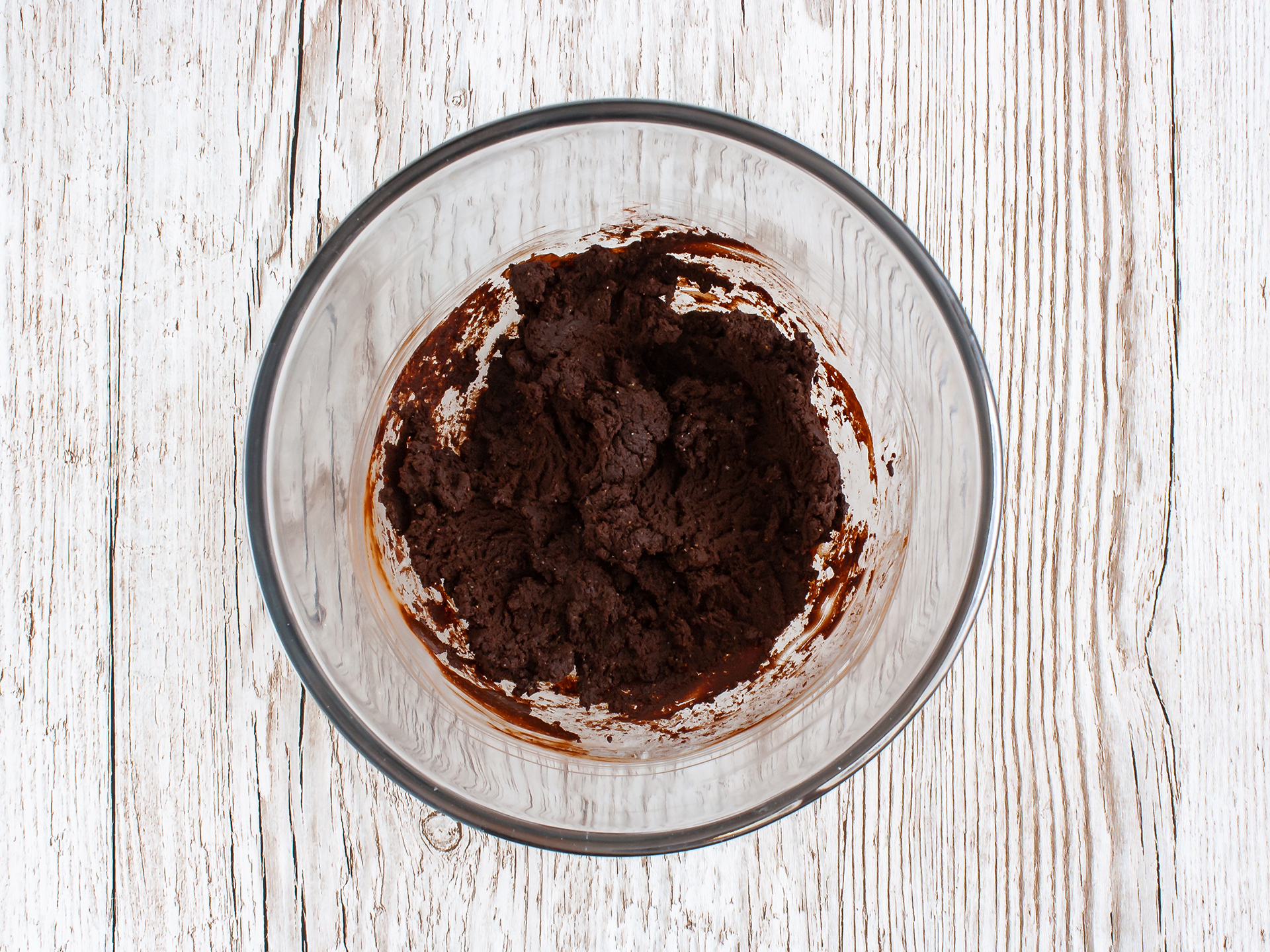 2
Step 5
Now it's time to fill the cupcakes with jam. To do so, use a corer to form a hole in each cupcake and fill it with one teaspoon of no-sugar apricot jam (1).
Half the core you have removed and place it back in the cupcakes to cover the jam.
Spoon the chocolate cream into a frosting bag and pipe over the cupcakes with a circular motion from the edges towards the centre (2).
Garnish your sacher chocolate cupcakes with dried apricots and a sprinkle of chopped nuts.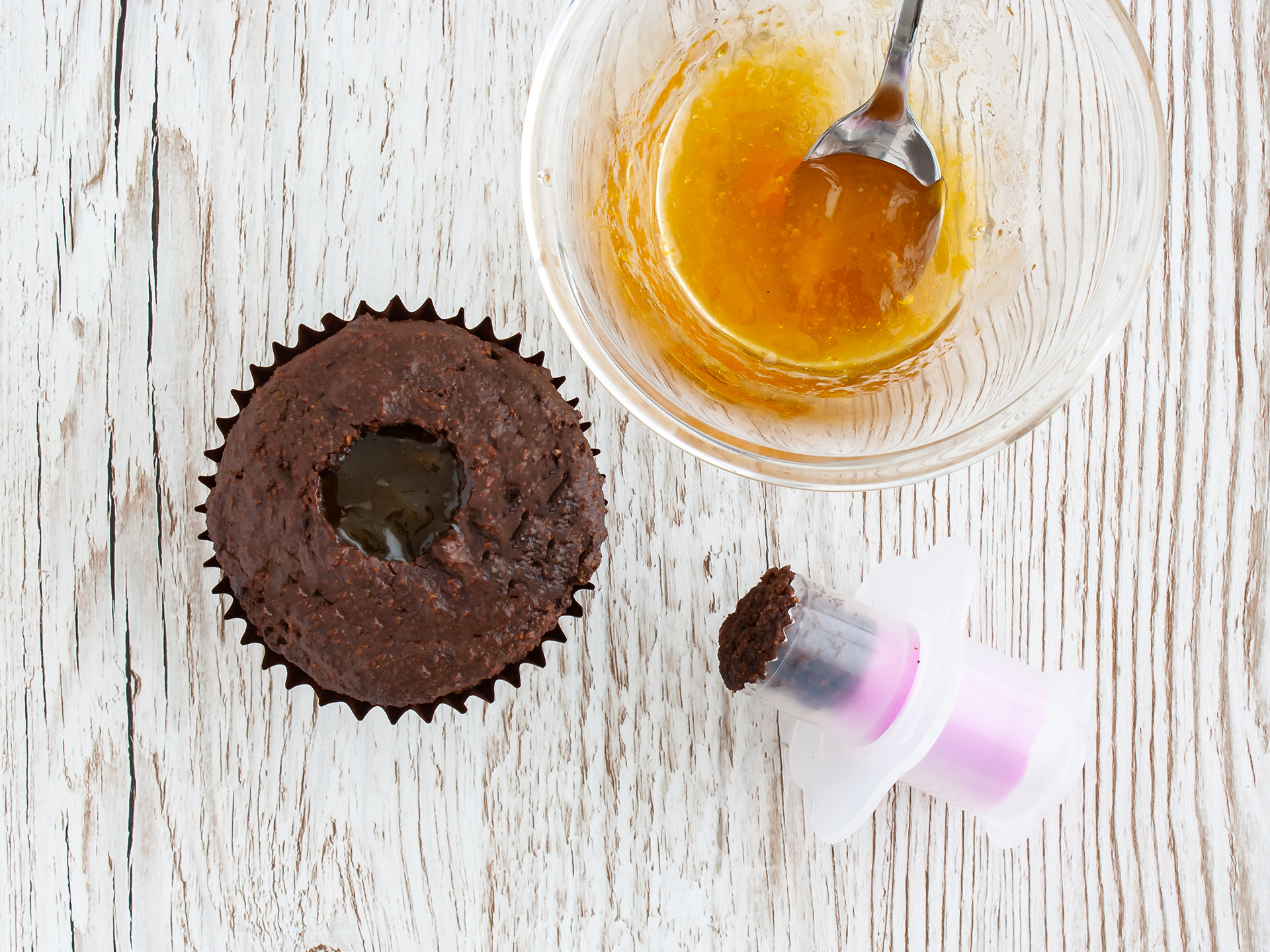 1
2
Tips
Don't worry if you don't have a cupcake corer: just slice the muffin in half, spread the jam and cover with the top half, easy!