Our date bars are prepared with a rich mix of oat flakes, chia seeds, and Goji berries topped with a creamy layer of chocolate, tahini and roasted hazelnuts.
We have thought hard about which ingredients to use, in order to make super healthy vegan energy bars with high fibers, high proteins and lots of minerals and vitamins.
In fact, each bar is:
High in protein, providing 20% of the RDA

High in fibre, providing 30% of the RDA

Low in saturated fats with only 10% per serving

Rich in Iron - a mineral essential to combat stress and fatigue

Rich in Calcium - a mineral for healthy bones and teeth

Rich in Antioxidant Vitamins A and C - precious allies to fight free radicals, recover from cold and flu and protect your eyes
Learn more about the nutritional properties of this recipe.
And if you do like allergen and diet-friendly recipes like this one, we release two new ones every week! You could receive them conveniently into your inbox. Why miss out? It's free!
Ingredients
| | |
| --- | --- |
| Chia Seeds | 3 tbsp |
| Water | 100 mL |
| Hazelnuts | 65 g |
| Dates | 300 g |
| Oat | 275 g |
| Goji Berry | 50 g |
| Sunflower Seeds | 10 g |
| Pumpkin Seeds | 10 g |
| Hemp Seeds | 10 g |
| Ground Flaxseeds | 10 g |
| Tahini | 140 g |
| Agave Nectar | 110 g |
| Cacao Powder | 4 tbsp |
| Vanilla Extract | 2 tsp |
Step 1
Preheat the oven to 150°C (300°F) for static oven or 130°C (265°F) for fan oven.
In a small bowl, soak the chia seeds with water for 10 minutes or until they have swollen up and have a jelly-like consistency (1).
In the meantime, chop the hazelnuts and roast in the oven for 10 minutes until lightly golden (2).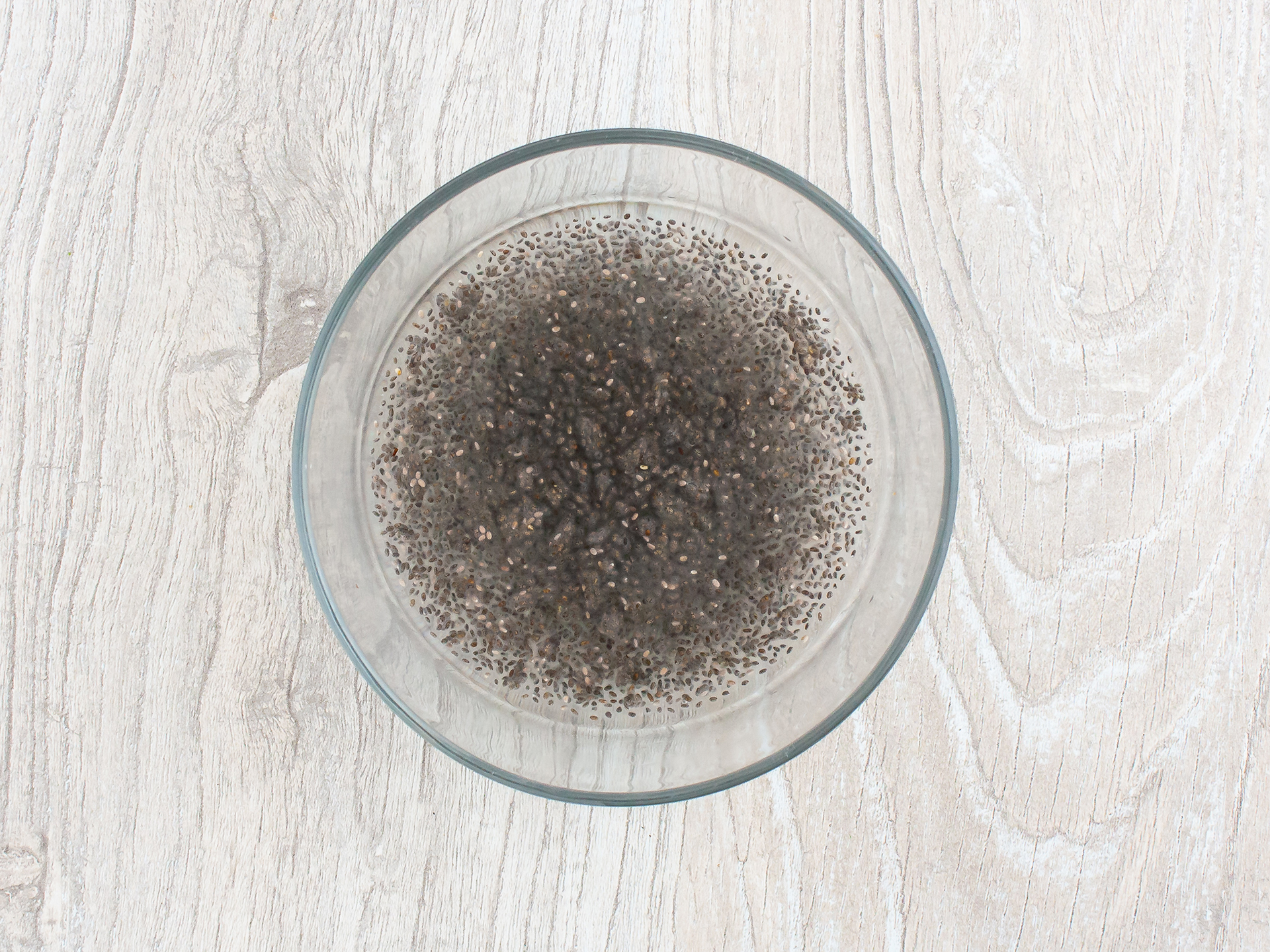 1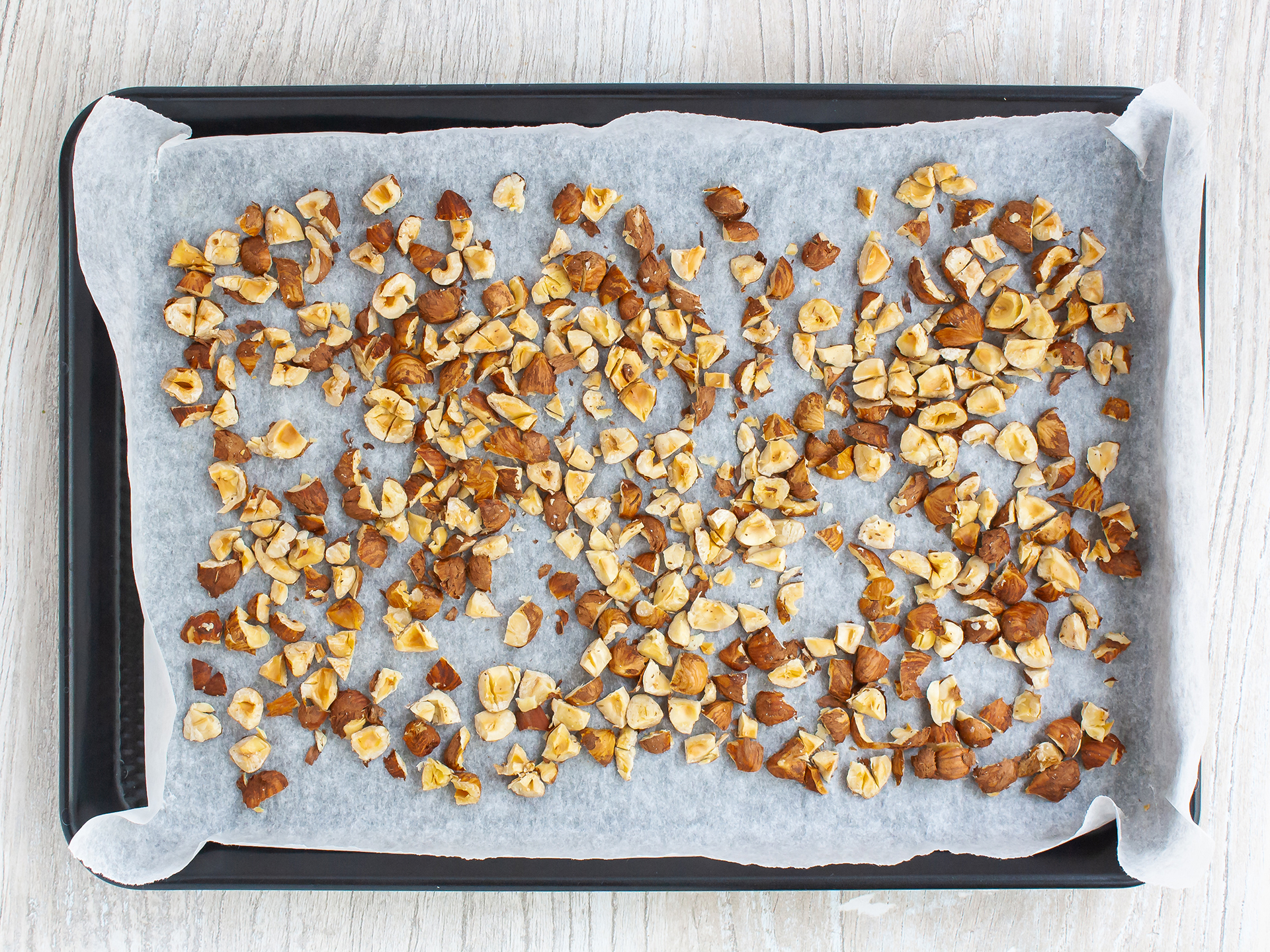 2
Step 2
Next, blitz the dates and oat in a food processor (1) until you have a crumbly mixture.
Transfer to a large mixing bowl and add dried Goji berries, sunflower seeds, pumpkin seeds, hemp seeds, and flaxseeds.
Add the soaked chia seeds and mix well to incorporate the ingredients (2).
Knead the mixture with your hands if needed and make sure it's firm and bit sticky.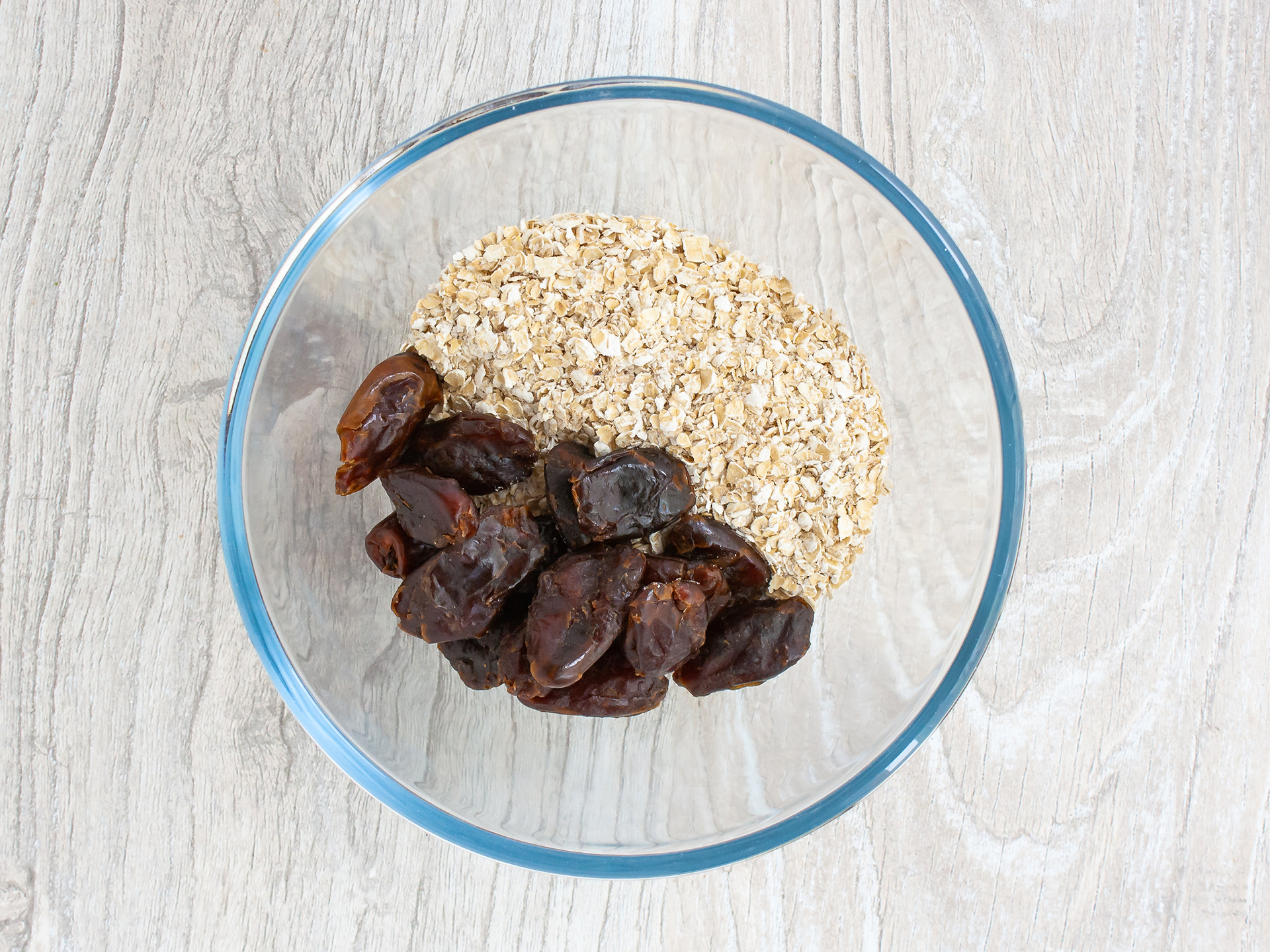 1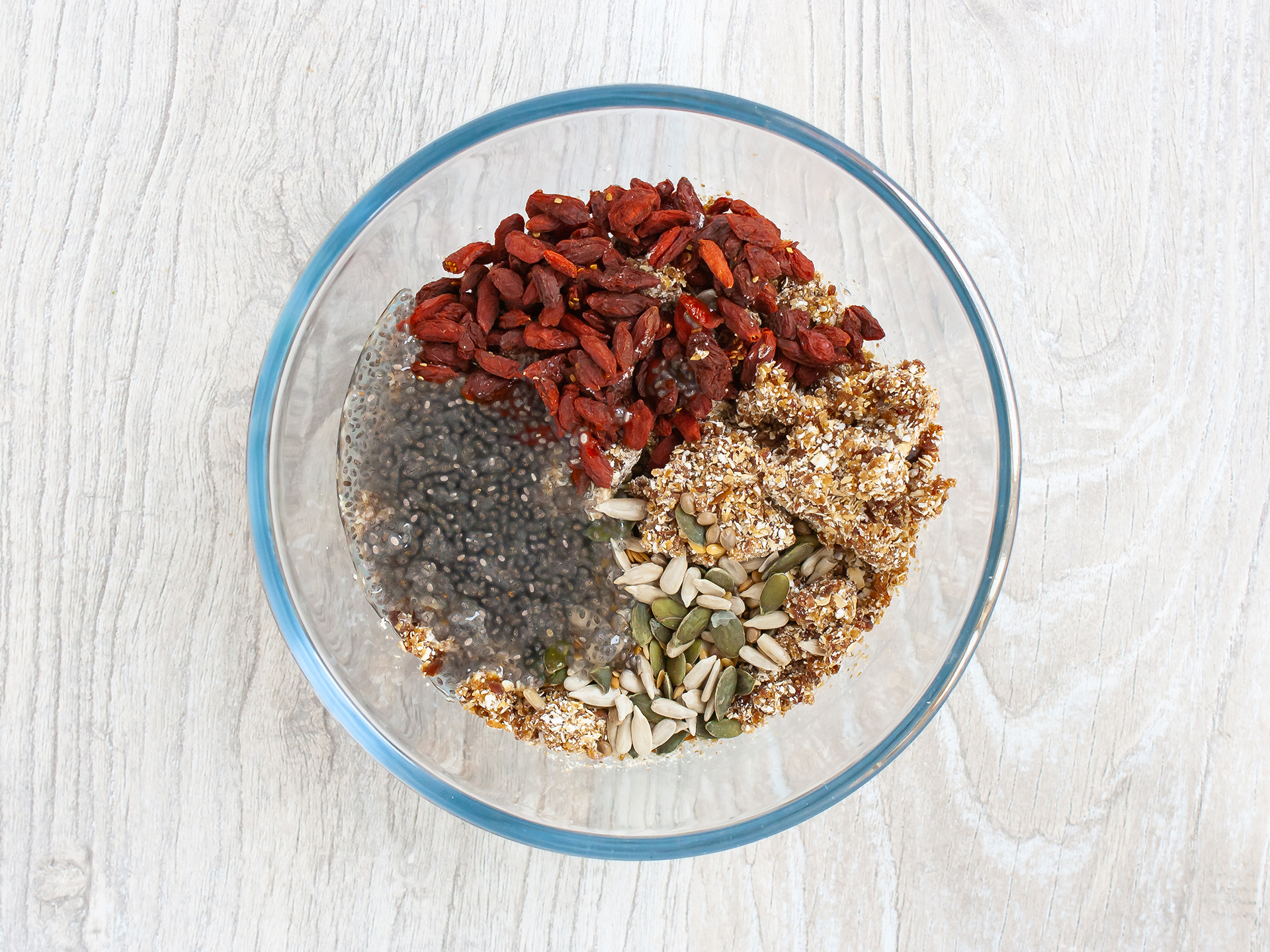 2
Step 3
Line a 20 cm x 20 cm (8 x 8 inches) square baking tray with parchment paper.
Pour the prepared mixture in the tin, press down firmly into a 1 cm layer, and place in the fridge.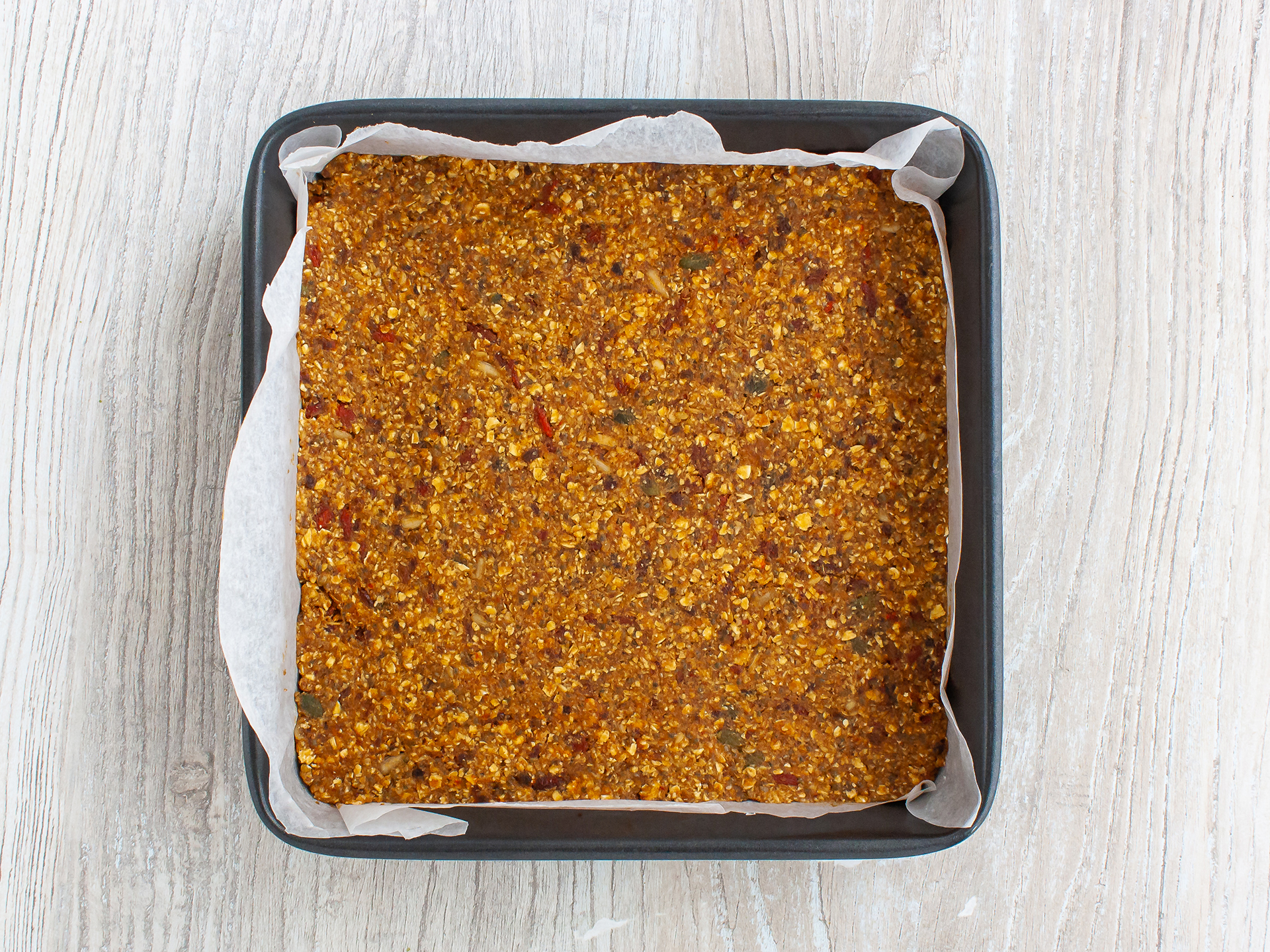 Step 4
In a mixing bowl, combine tahini, agave nectar, cacao powder, vanilla extract and two-thirds of the roasted hazelnuts (1) into a smooth paste.
Spread the chocolate tahini over the oat layer and level with a spatula (2).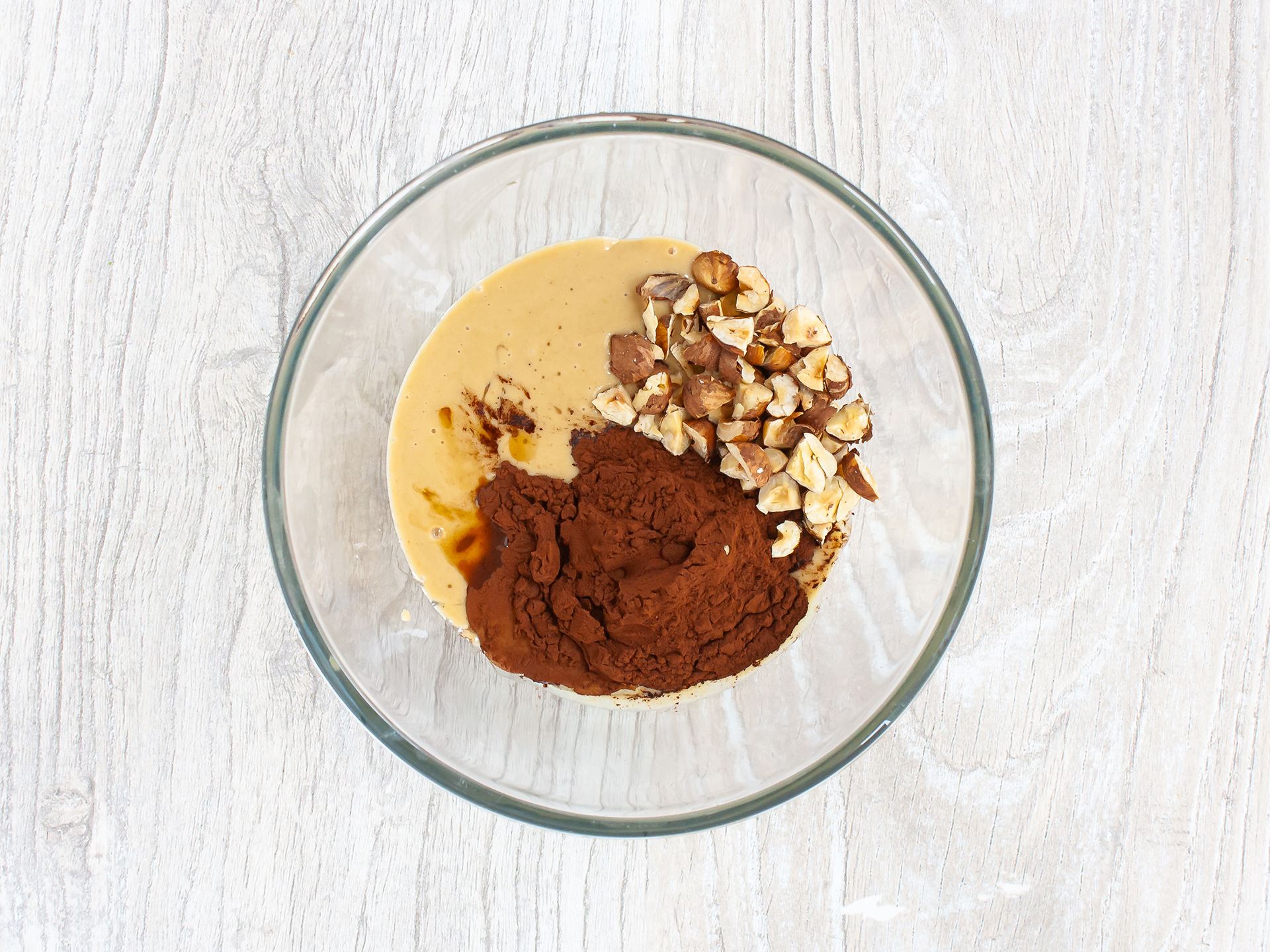 1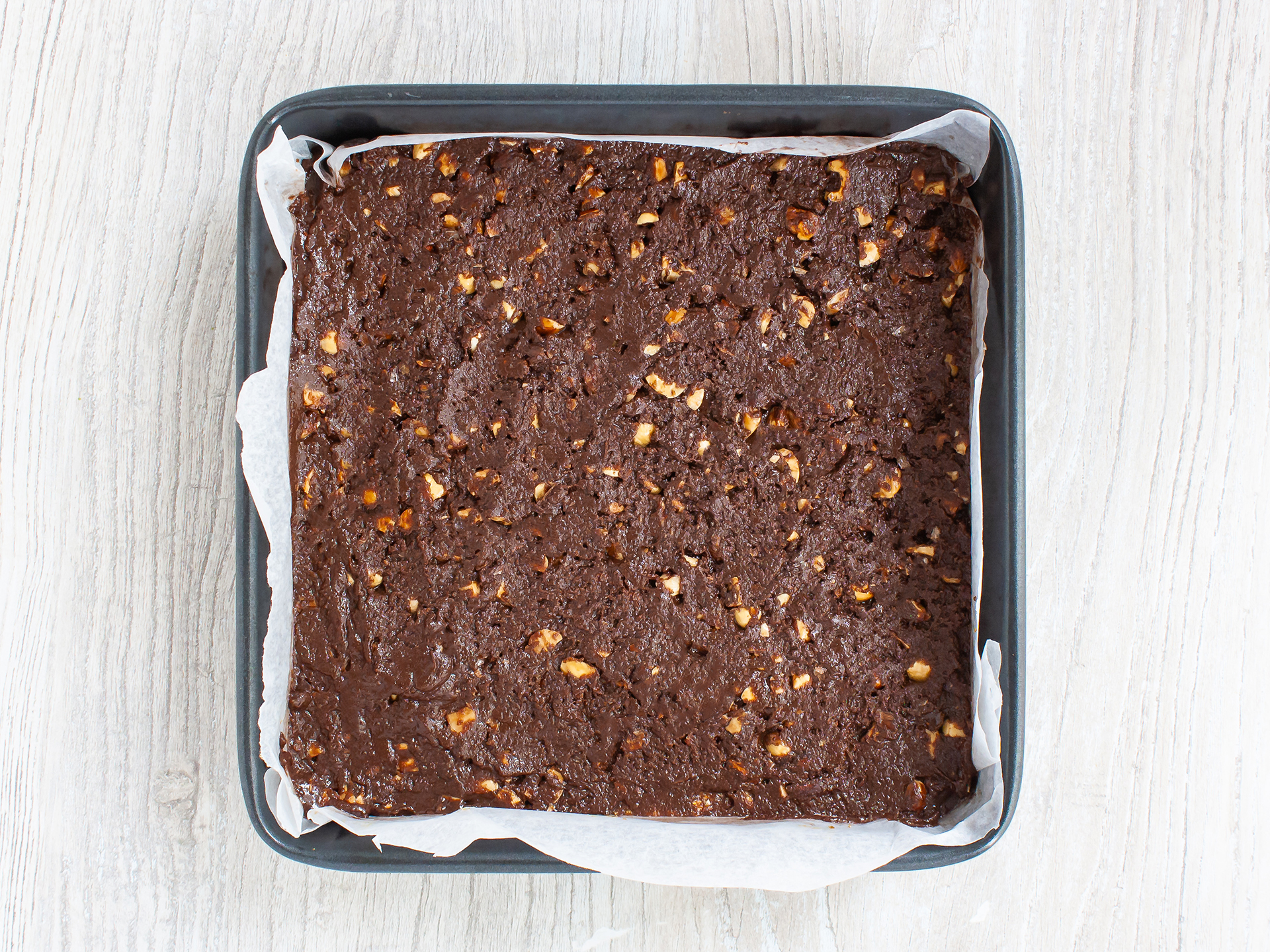 2
Step 5
Sprinkle the top with the remaining chopped roasted hazelnuts (1).
Keep in the fridge for at least 20 minutes before cutting into bars or bite-sized squares (2).
Store in an airtight container for up to a week in the fridge.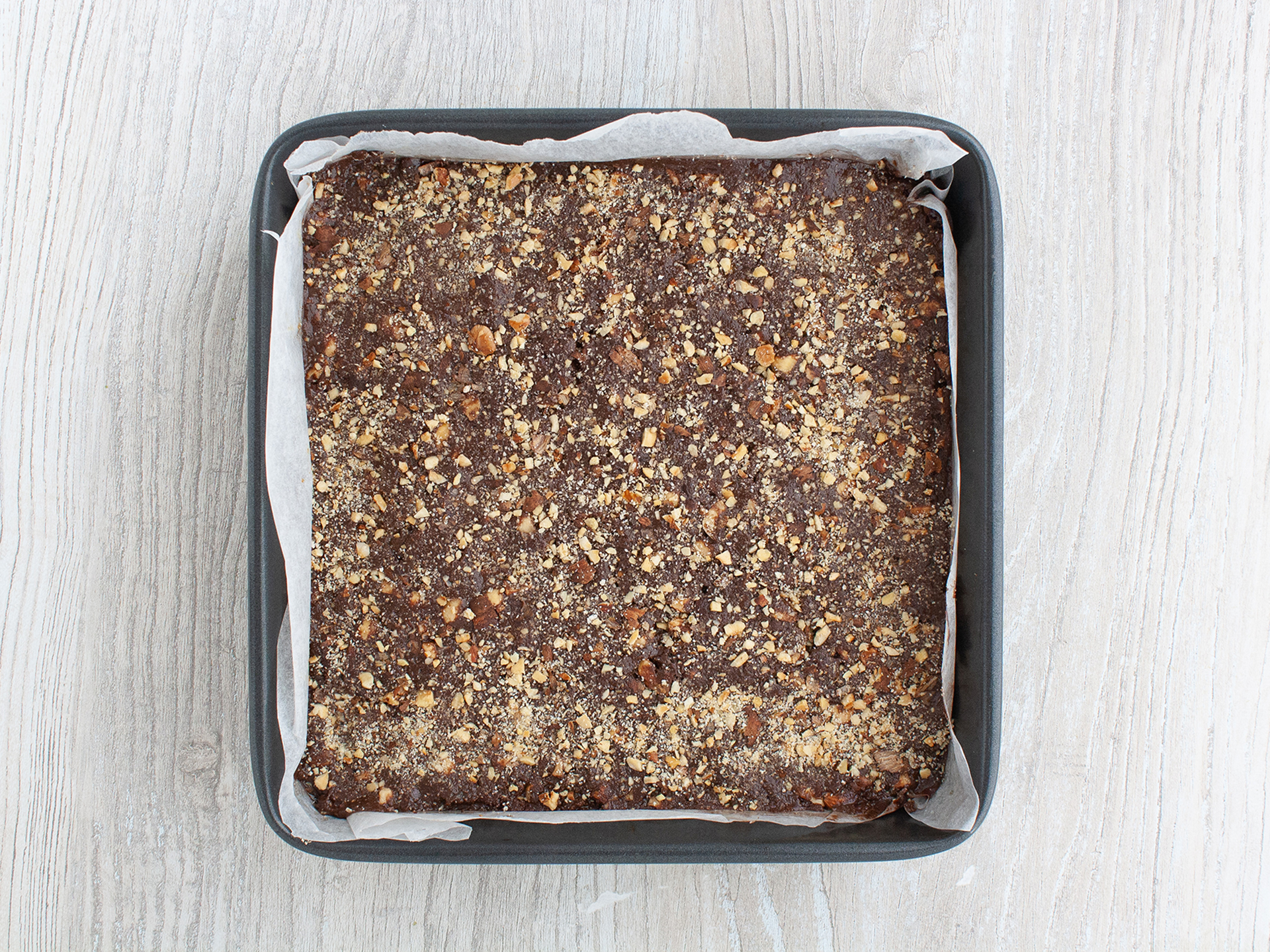 1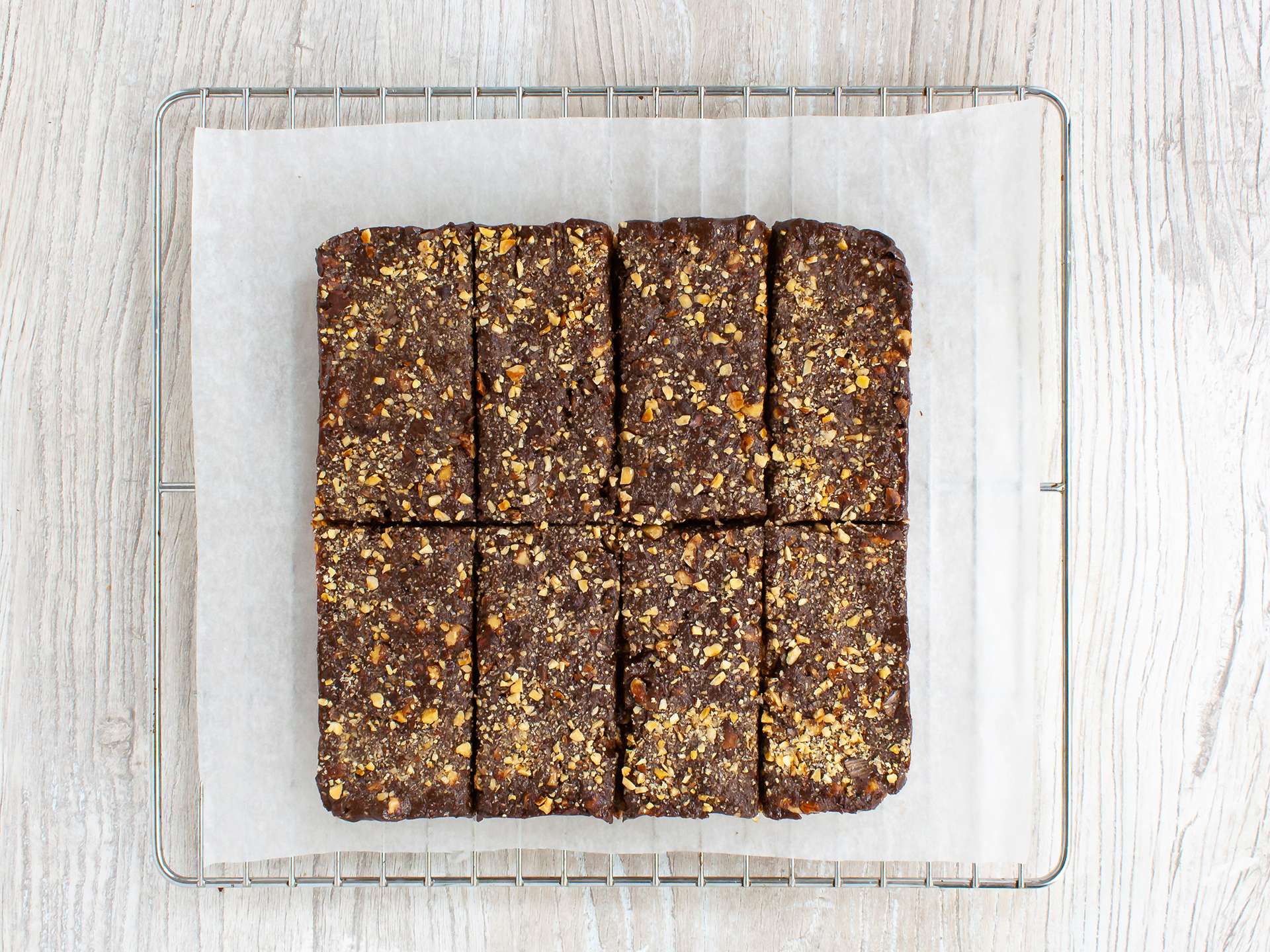 2
Tips
The default ingredients yield 12 energy oat bars but you can easily adjust the servings from the ingredients tab and we'll do the math for you.

Make a big batch of these chocolate tahini energy bars and store them in the freezer ready to eat whenever you need a boost of energy.