We're always on the lookout for new, healthy ingredients to give you truly nutritious recipes every time. So today, we want to show you how to make wholesome breakfast cookies with hemp seeds.
Our combo of shelled hemp seeds, ground flaxseeds, pumpkin seeds and oats means you'll have a nourishing cookie bursting with healthy fats, plant-based proteins and fibres.
You can find hemp seeds either whole or, more commonly, shelled. The hulled seeds are more tender and less bitter yet still loaded with many nutrients. Compared to the whole ones, they have fewer fibres, though, as the outer shell is removed during the processing.
Hemp seeds are incredibly high in omega-3 essential fatty acids and complete plant-based proteins[1]. Pairing them with flaxseeds, another great source of omega-3, means you'll get almost 80% of your RDI for omega-3 fats in a single cookie. Awesome!
For an even healthier recipe, we made them both vegan and sugar-free, swapping butter with applesauce and using only pitted prunes. We soaked the prunes and then blitzed them with milk into a naturally sweet paste with a lovely caramel-like flavour.
A serving of 3 cookies covers 23% of your RDI for proteins and 44% RDI for fibres, all in just 100 calories per biscuit. So, grab your kitchen apron and let's get ready to bake these super healthy hemp cookies!
Ingredients
| | |
| --- | --- |
| Pitted Prunes | 120 g |
| Oat Flakes | 170 g |
| Pumpkin Seeds | 20 g |
| Almond Milk | 75 mL |
| Sugar-Free Applesauce | 60 g |
| Baking Powder | 1/2 tsp |
| Ground Cinnamon | 1/2 tsp |
| Shelled Hemp Seeds | 40 g |
| Ground Flaxseeds | 20 g |
Step 1
Add the pitted prunes to a small bowl and then cover them with hot water. Leave them to soak and soften for 10 minutes (1).
Meanwhile, blitz 80 g of oat flakes and 10 g of pumpkin seeds in a food processor until finely ground (2).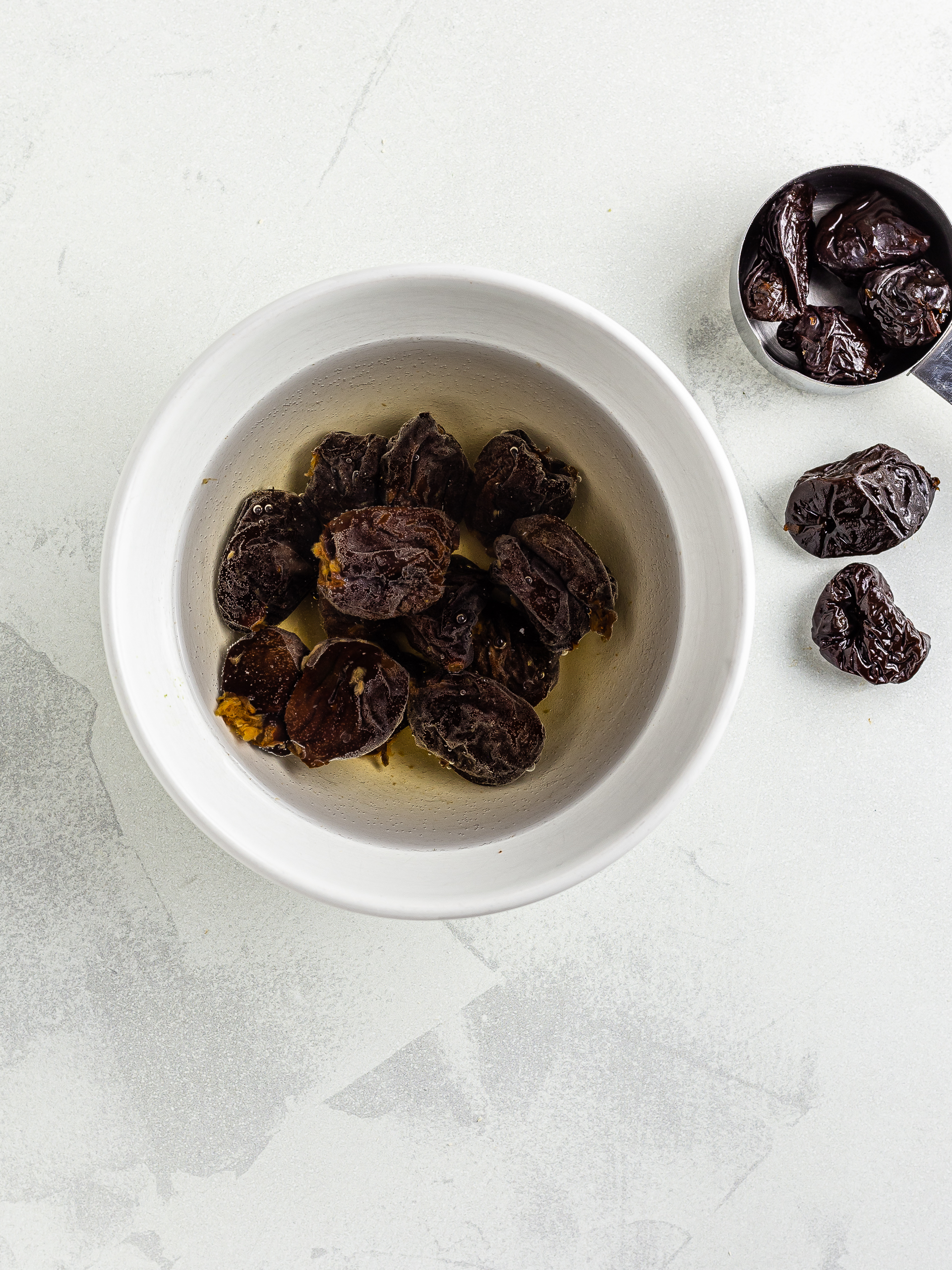 1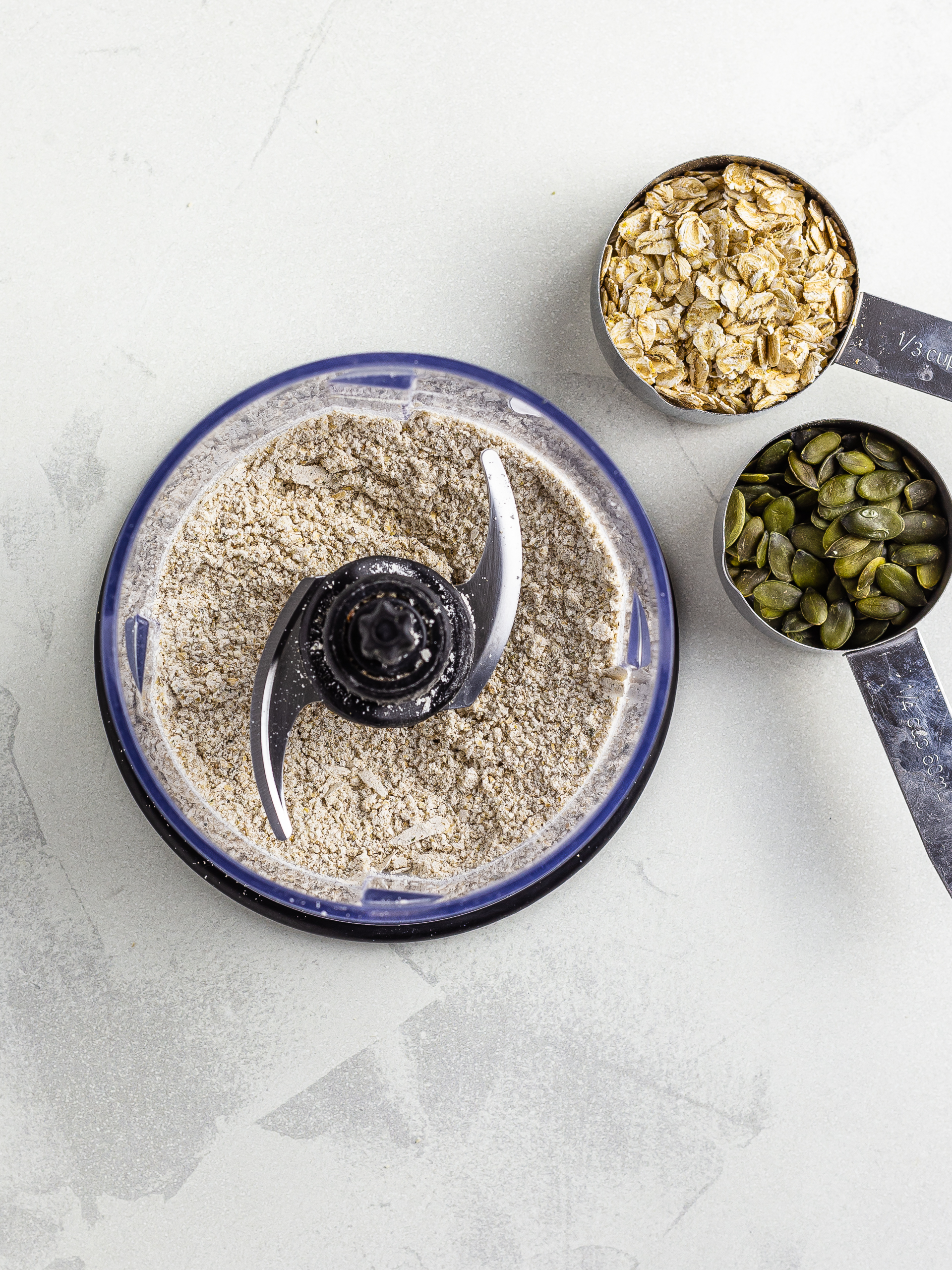 2
Step 2
Now, drain the prunes and add them to the food processor, followed by applesauce and almond milk.
Blend the ingredients until you have a smooth and creamy prune puree.
You can use store-bought applesauce or make it from scratch following our simple recipe here.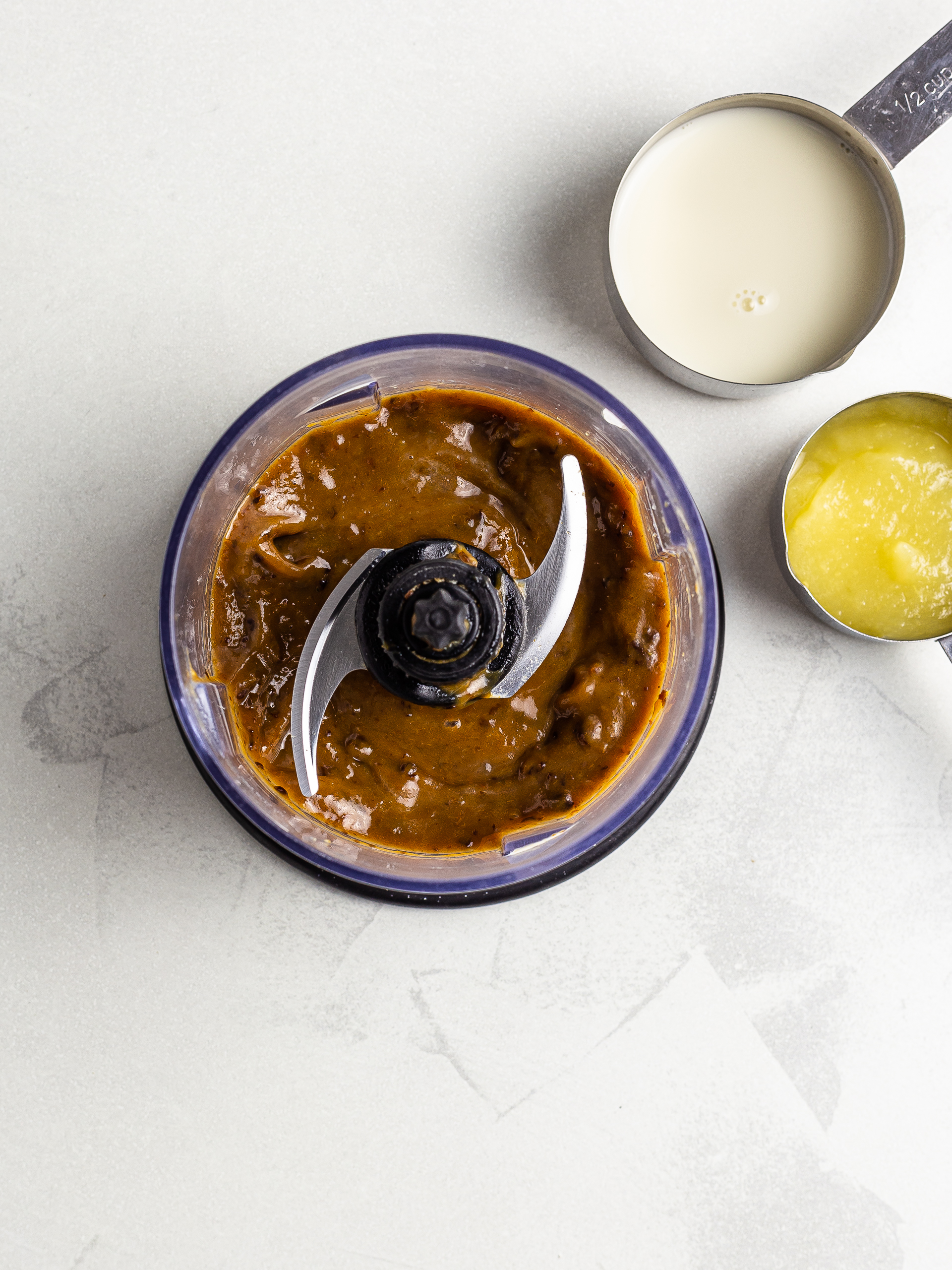 Step 3
In a large bowl, combine the prepared oat flour with the remaining 90 g oat flakes and 10 g of pumpkin seeds.
Tip in the baking powder, cinnamon, hemp seeds, ground flaxseeds, and mix well.
Then, pour in the prune paste.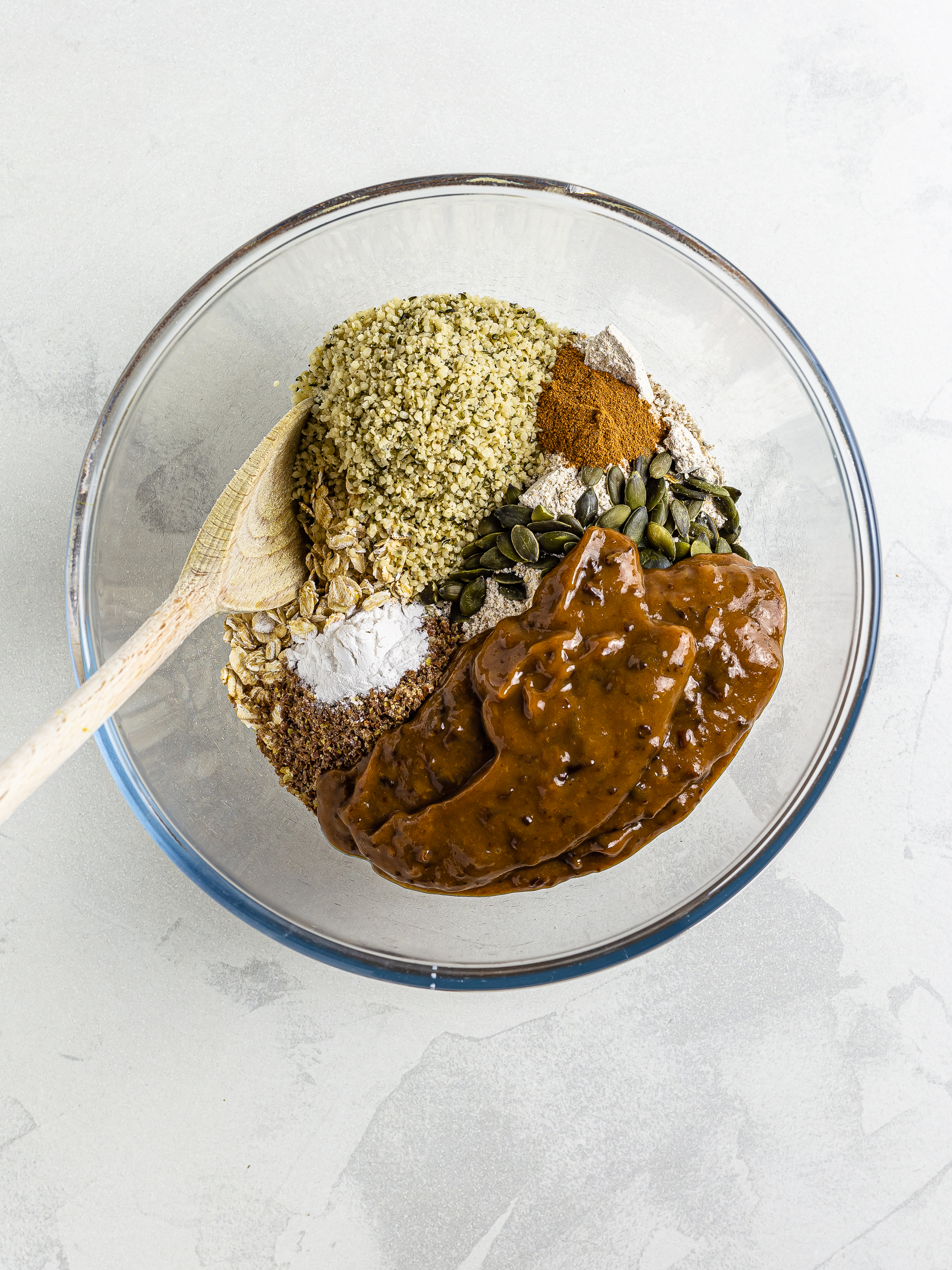 Step 4
Work the ingredients until they come together into a compact and sticky dough. We recommend mixing them first with a spoon and then kneading the dough with your hands inside the bowl.
You can refrigerate the dough for 5-10 minutes to make it less sticky and easier to handle.
Now, divide the dough into balls, roughly the size of a walnut. Then, flatten each ball into a cookie on a baking tray lined with parchment paper.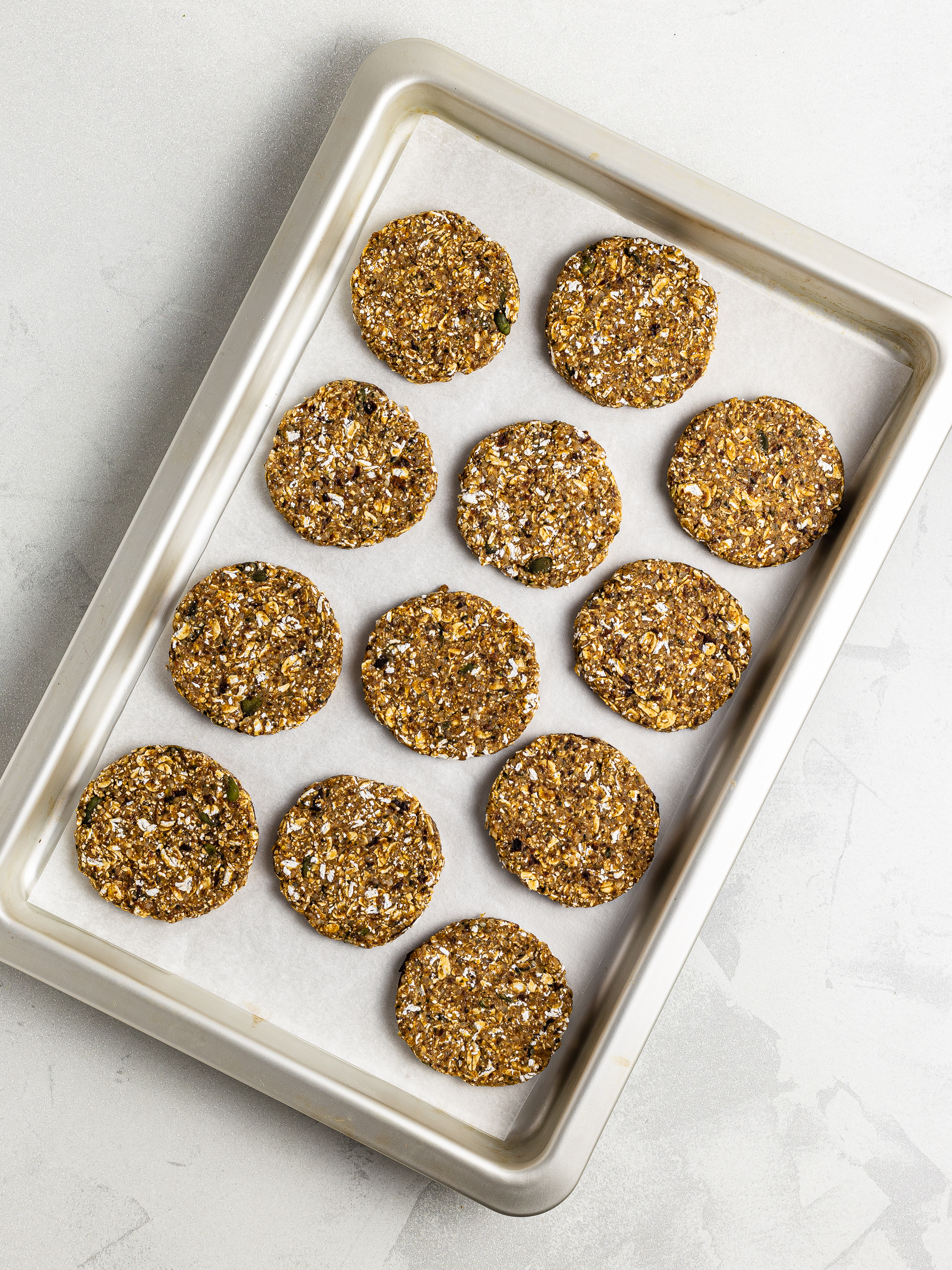 Step 5
Bake the hemp cookies for 18-20 minutes at 180°C (355°F) in static mode.
Finally, transfer them onto a wire rack and leave them to cool down completely and crisp up.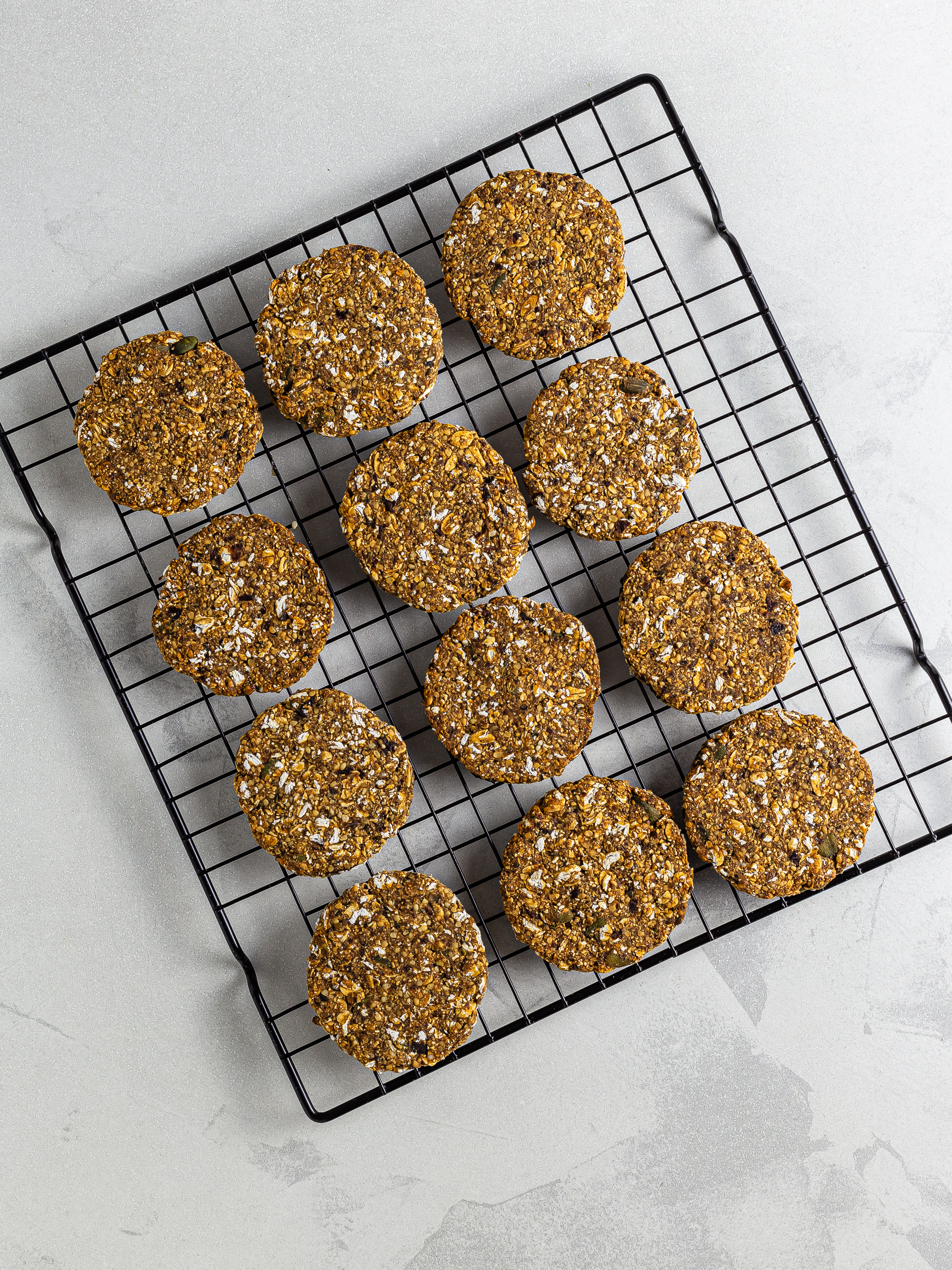 Tips
You can use pitted dates instead of prunes.

We added flaxseeds and pumpkin seeds to the cookie dough, but feel free to swap them with other seeds if you like. Sunflower, chia, and sesame seeds are all great options.

Store the cookies in an airtight container or zip-lock bag for up to 5 days.