If you're looking to boost your iron intake, this healthy iron smoothie is the perfect recipe to get you started. Let's whizz it together!
To make this high-iron smoothie, we used a carefully selected mix of ingredients so you can get the most iron out of every sip.
So yes, only the best iron foods made it into our smoothie recipe. Here they are:
Oats Use rolled oats, like porridge oats, ground into fine flour for a smoother result.

Spinach These leafy greens have as much iron as beef, weight by weight!

Sesame Paste Sesame seeds are rich in iron, and the best way to use them in smoothies is as sesame paste, aka tahini. Deliciously nutty!

Soy Milk Choose a brand that's fortified with vitamins and minerals, and opt for vanilla-flavoured or lightly sweetened milk if you prefer.

Dark Chocolate Use cocoa powder or dark chocolate shavings as a smoothie topping. Don't whizz them in, or the smoothie will turn brownish!
A good iron smoothie is not complete without a vitamin C-rich fruit. Why? Vitamin C is essential to boost the uptake of plant-based iron.
So, we tipped in a delicious kiwi, nicely ripe for maximum vitamin C!
So, how much iron does this smoothie have? To deserve its 'high-iron' title, it should provide at least 20% of your daily iron needs.
And guess what? Each glass comes with 4.2 mg of iron, which equals 48% RDI for men and 28% RDI for women. Cool!
So, whizz up a tall glass of this iron smoothie and sip it for breakfast to start the day with more energy and vitality!
Frequently Asked Questions
Are green smoothies good for iron?

Yes, sipping a green smoothie is a great way to boost your iron intake.

That's because green smoothies are often made with fresh spinach or raw kale, two vegetables incredibly rich in iron.

If you want to prepare a green smoothie for low iron, use two large handfuls (about 50g) of baby spinach or curly kale to get a good dose of iron.
How do you add iron to a smoothie?

The best ingredients you can use to add iron to a smoothie include:

Greens like spinach or kale;

Rolled oats or wheat bran;

Soy milk, soy yoghurt or silken tofu;

Ground seeds or seed butter from sesame, pumpkin or flax seeds.

Round up your smoothie blend with vitamin C-rich fruits like kiwi, strawberries, and oranges to boost iron absorption.
What smoothies are high in iron?

A high-iron smoothie should provide at least 20% of your daily iron needs, which is 1.8 mg for men and 3 mg for women.

When choosing or preparing an iron smoothie, make sure it contains a good combination of at least 2 iron-rich ingredients like greens, seeds, soy, and oats.

If you're looking for some iron smoothie ideas, here are 4 healthy recipes to try:
Ingredients
| | |
| --- | --- |
| Fresh Baby Spinach | 40 g |
| Ripe Kiwi | 1 |
| Sesame Paste (Tahini) | 1/2 tbsp |
| Fortified Soy Milk | 200 mL |
| Porridge Oats | 3 tbsp |
| Ripe Large Banana | 1/2 |
| Grated Dark Chocolate 70% | 1 tsp |
Step 1
Add the oats to a blender and blitz them until finely ground.
Trim off any hard stems from the spinach, peel the kiwi and bananas, and add them to the blender along with soy milk and sesame paste.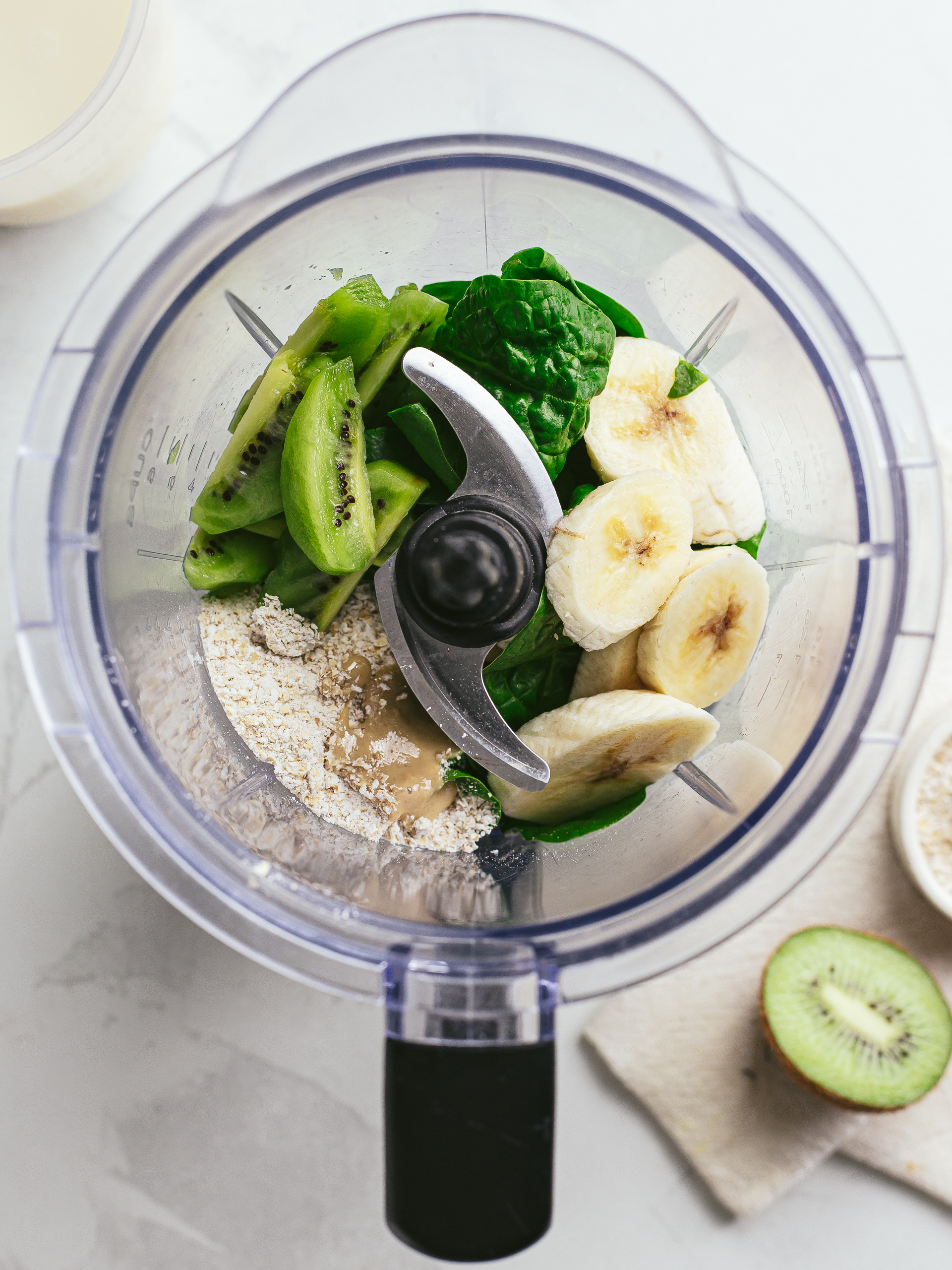 Step 2
Blitz the ingredients into a creamy green smoothie.
Taste the smoothie for sweetness and tip in a little more banana or a teaspoon of honey/maple syrup if you like.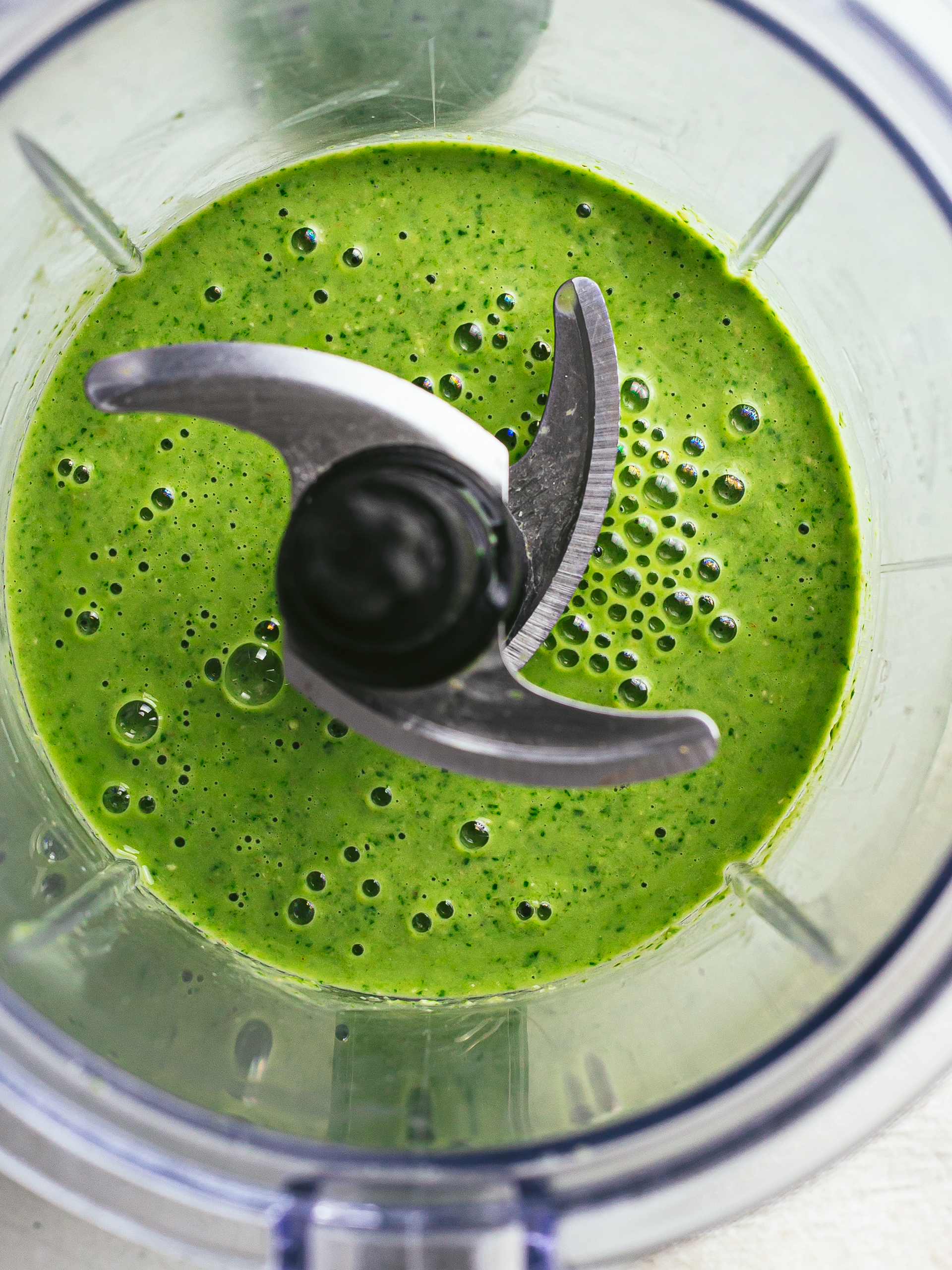 Step 3
Serve the smoothie in a tall glass or pack it into a sealable jar.
Top it with grated/shaved dark chocolate, and enjoy!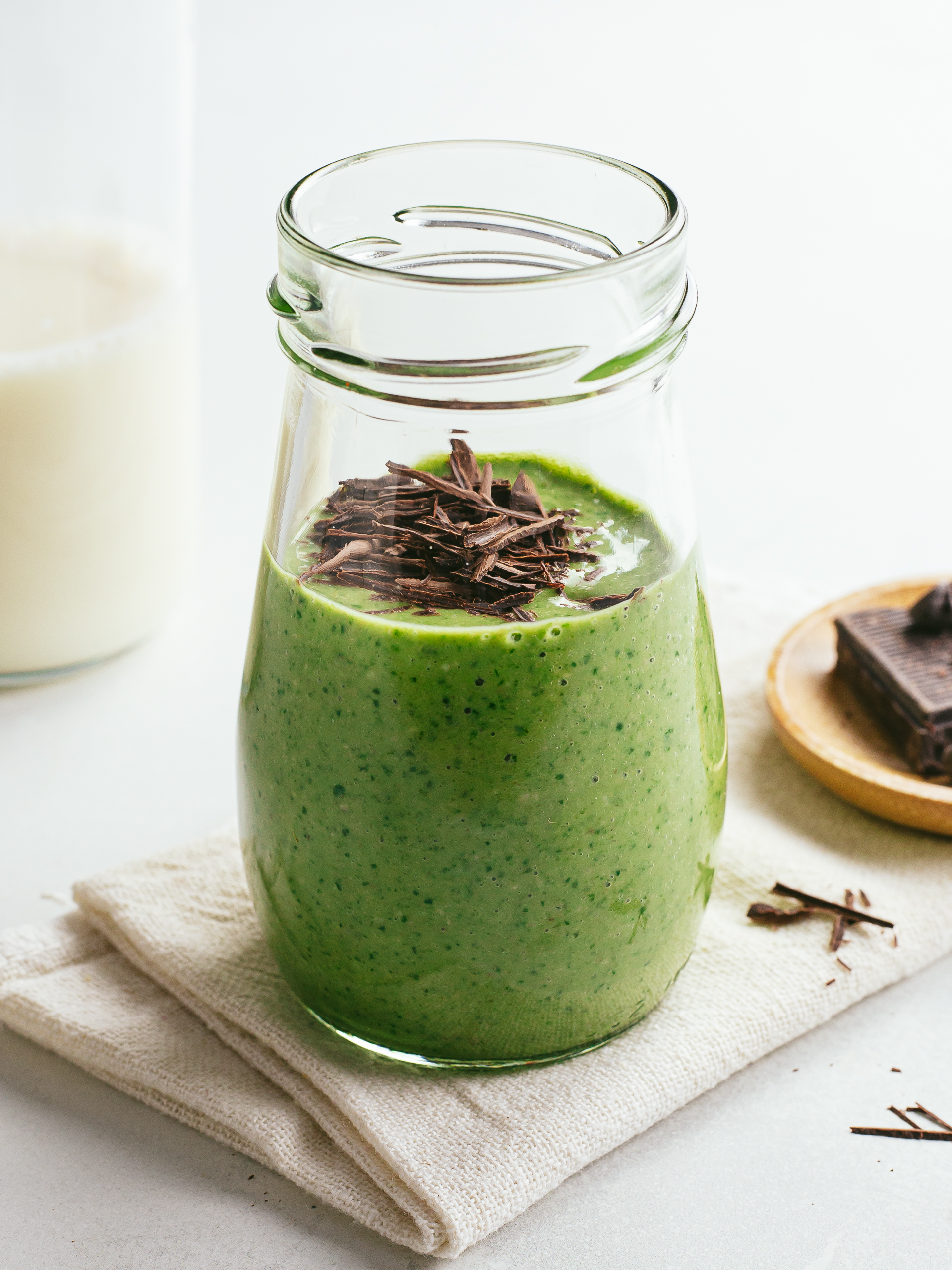 Tips
You can swap tahini/sesame paste with pumpkin seed butter, as it's also rich in iron. Alternatively, use ground flaxseeds or ground pumpkin seeds, which are easier to find.

Use silken tofu instead of soy milk for a creamier, almost scoopable smoothie. Silken tofu is also higher in proteins and iron.

Cocoa powder is a good alternative to dark chocolate as a high-iron topping for this smoothie.

If you have time, leave the ground oats to soak in the smoothie for 30 minutes (or also overnight) to maximise iron absorption. And they'll make the smoothie creamier too!

This iron green smoothie is best consumed on the same day, but it'll keep for 2 days in the fridge in a sealed jar or container.