Ever thought you could make ice cream with beans? Well, you can! And it's delicious, not to mention high in fibres and proteins. So, if you're curious, let us show you how we made these mung bean ice pops!
Ice cream made with beans is actually a thing across Asia. And while we were staying in Thailand, we tried adzuki bean ice pops, and we loved them!
So, after making this sweet mung bean paste for our munggo hopias, we thought: why not use the paste as a base for ice cream?
And that's how our yellow mung bean ice cream recipe came to be. And it's super easy!
To start, you need to get dry split mung beans. These tiny yellow beans are made from husked and halved whole green mung beans. You can also find them as mung dal or moong dal.
Then, follow the steps below to soak, cook, and puree the beans, and you're ready to make the ice cream mix.
Beside mung beans, you'll need only two other ingredients: milk and sugar.
But, if you want to make the ice cream dairy-free and sugar-free, use coconut milk and erythritol sweetener, as we did.
Once you've put together the ice cream mixture just pour it into popsicle moulds and let the freezer take care of the rest.
We bet these mung bean popsicles will surprise you! They taste sweet, nutty, a little beany, and have a rich texture. Really unique!
And they're not just delicious, but healthy too. Imagine that one of these ice pops is 20% proteins and 35% fibres. All in just 60 calories. Wow!
So, this mung bean ice cream is brilliant if you're looking for a weight-loss-friendly, high-protein ice cream recipe!
And for more healthy ice cream recipes, check out our pistachio banana gelato and jackfruit jam ice cream. And why not try this avocado matcha sorbet too? You'll love it!
Ingredients
| | |
| --- | --- |
| Dry Yellow Split Mung Beans | 80 g |
| Coconut Milk (canned) | 120 mL |
| Erythritol Sweetener (or sugar) | 50 g |
| Salt | 1 pinch |
Step 1
Start by rinsing the dried yellow split mung beans a few times until the water runs clear.
Then, add them to a bowl, cover them with water, and let them soak for at least 4 hours or overnight.
Alternatively, you can soak them in hot water for 2 hours.
The beans will absorb water and become tender enough that you can easily break them with your fingernails.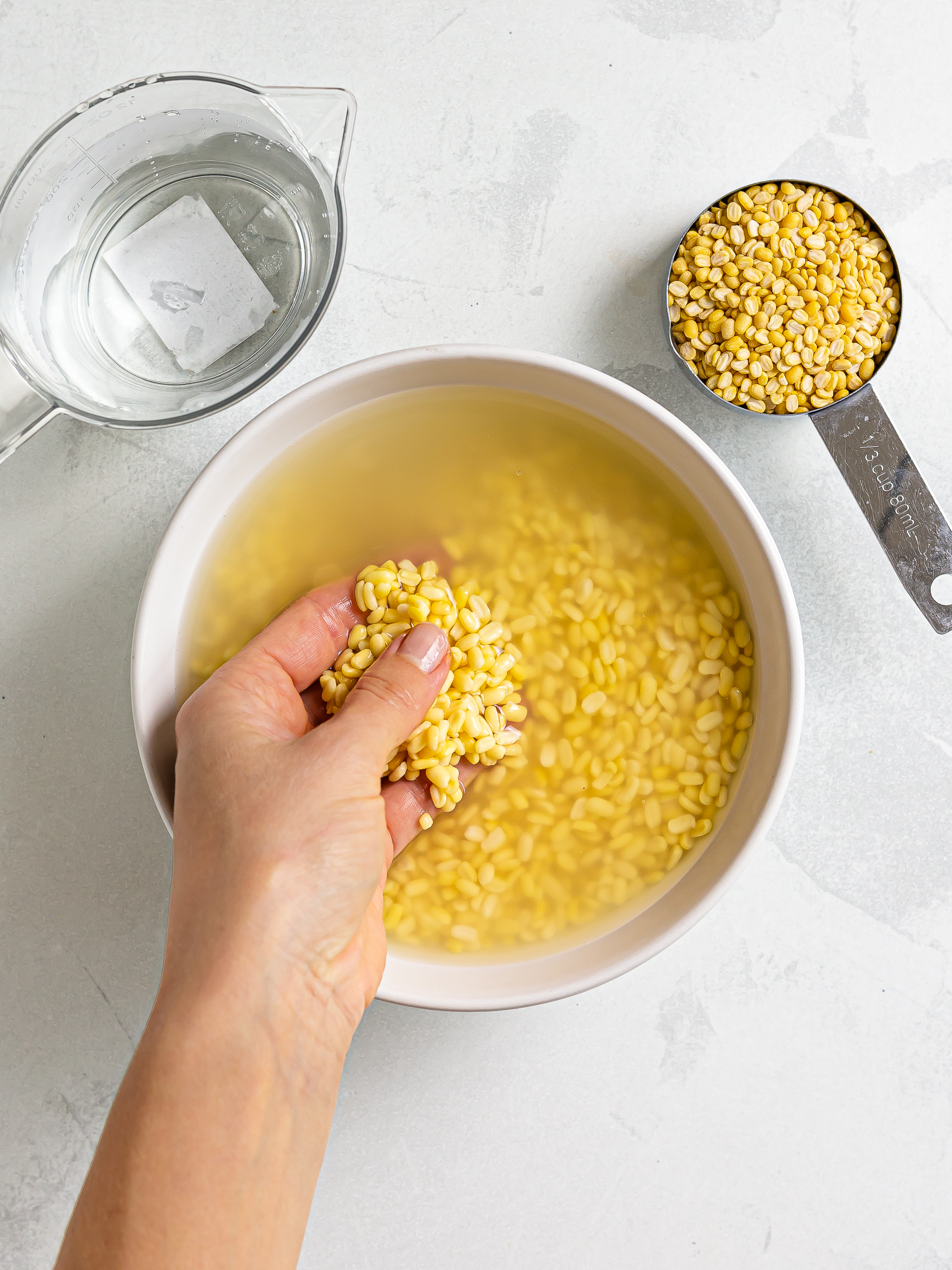 Step 2
Drain and discard the soaking water.
Transfer the soaked yellow mung beans to a pot and cover them with water.
Make sure the water is two fingers worth above the level of the beans, as they will expand during cooking.
Cover with a lid and bring the water to a boil.
Once boiling, simmer the beans over medium-low heat for 20-25 minutes or until they're soft and creamy.
If you see any foam coming up to the surface, skim it off with a spoon.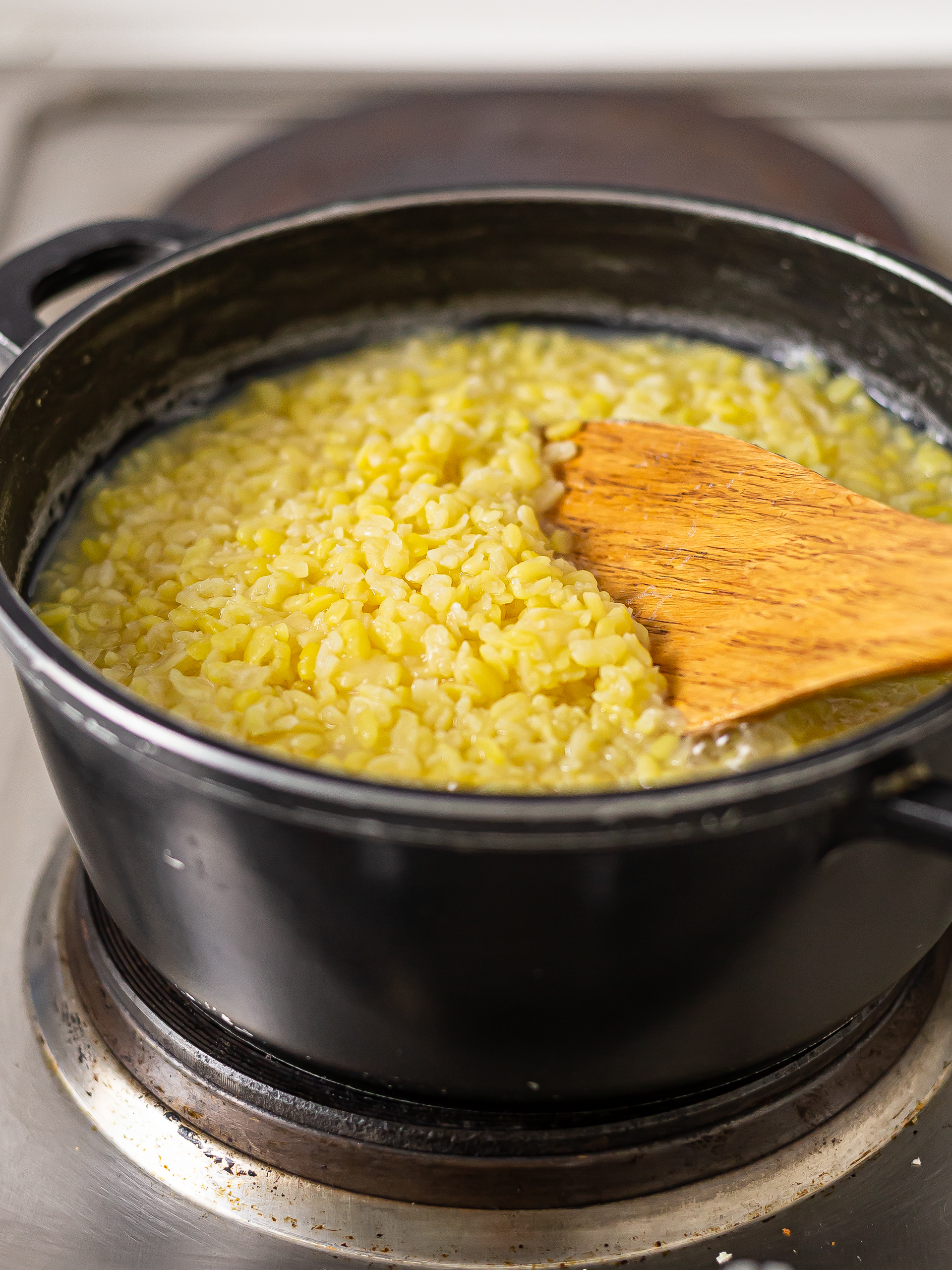 Step 3
Transfer the cooked mung beans to a fine mesh colander or sieve to let any excess water drain through.
Then, blend them with a food processor or stick blender into a creamy mash.
You should now have about 220 grams (7.7 oz) of mung bean puree.
Cover it with cling film and set it aside to cool slightly.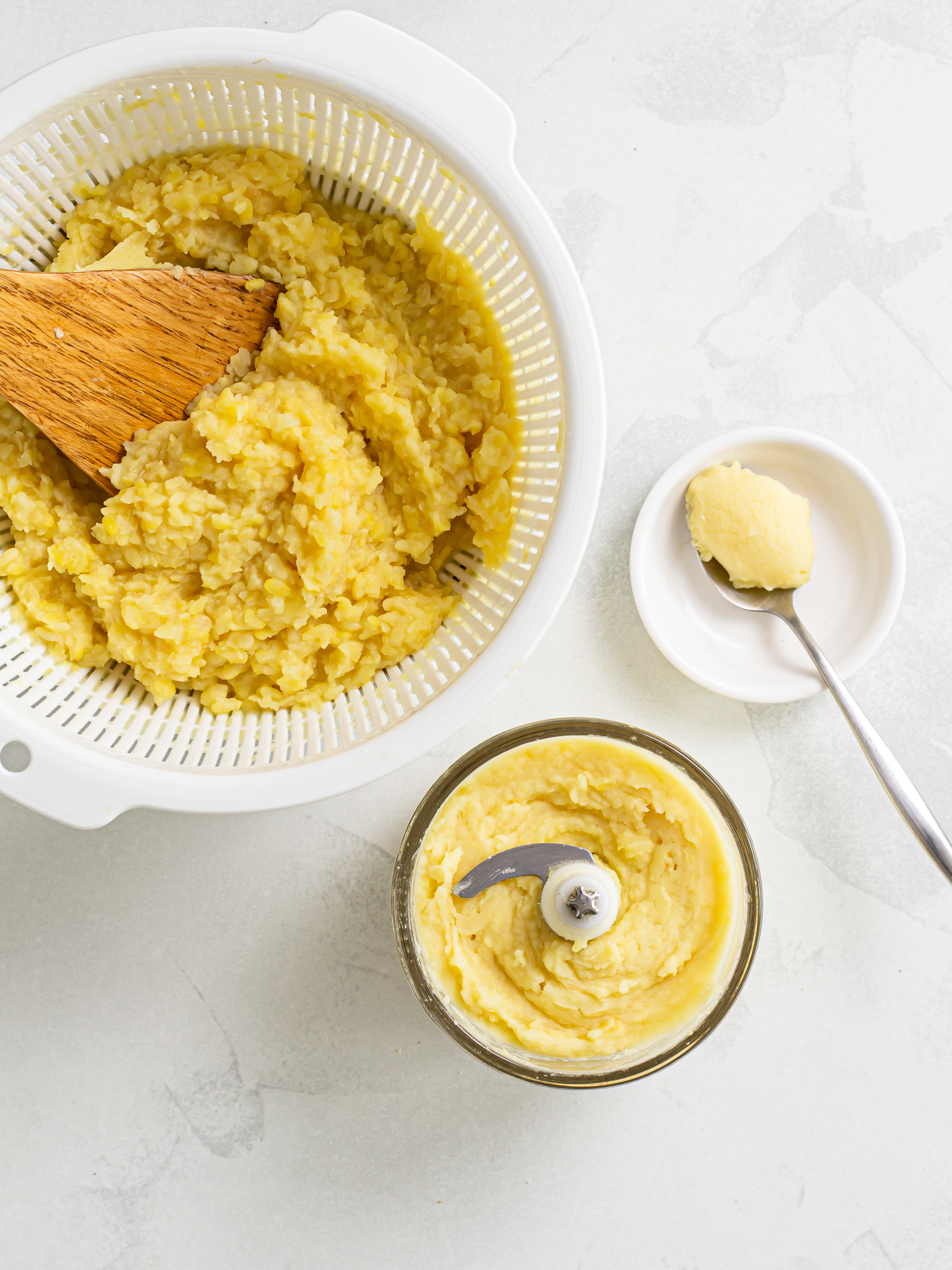 Step 4
Add hot coconut milk to a bowl, followed by erythritol sweetener (or regular sugar) and salt.
Mix well until the sweetener or sugar is fully dissolved (1).
Next, add the yellow bean puree to the sweet milk mixture and whisk until it's incorporated.
You should now have a smooth and pourable ice cream batter (2).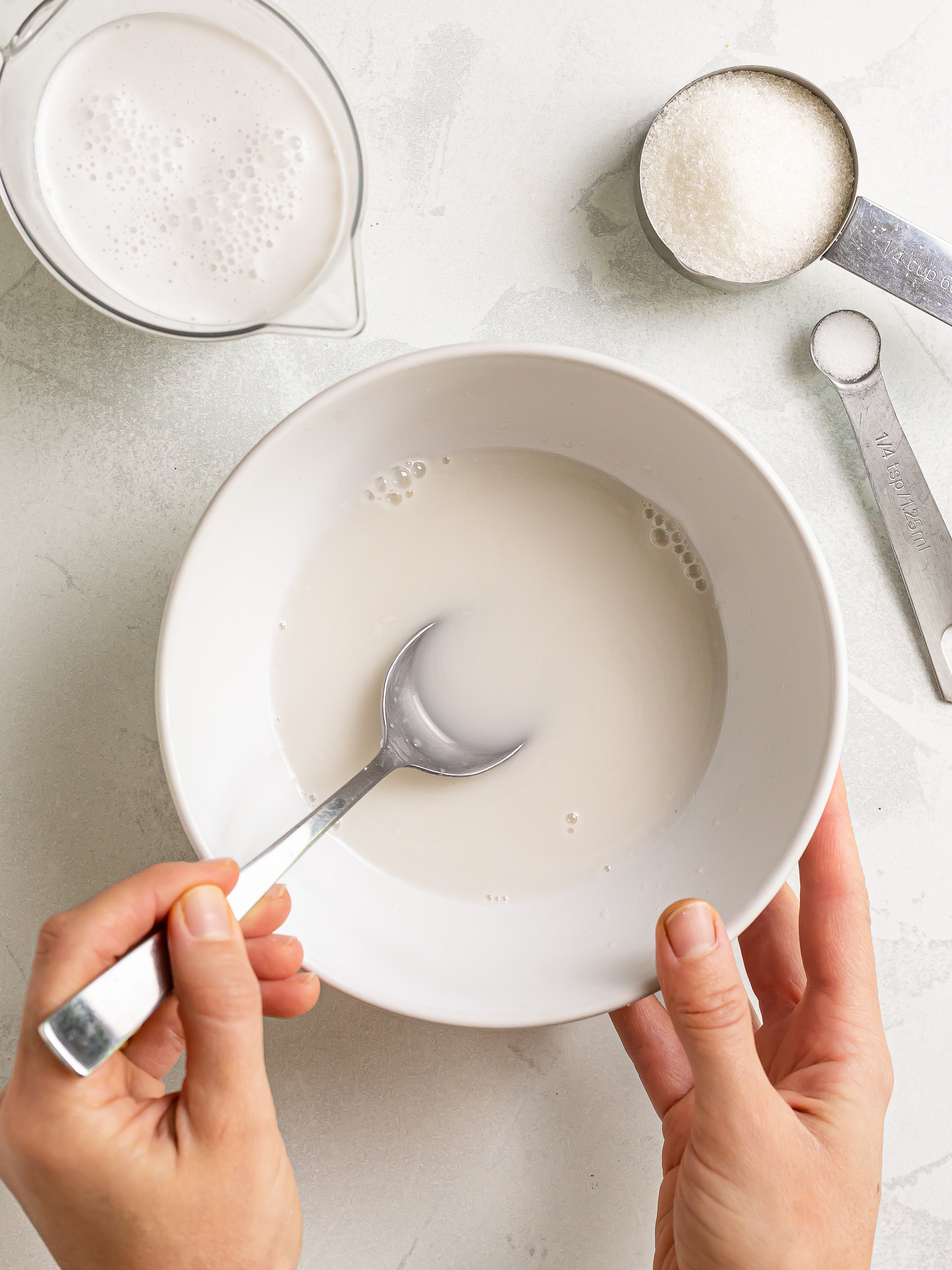 1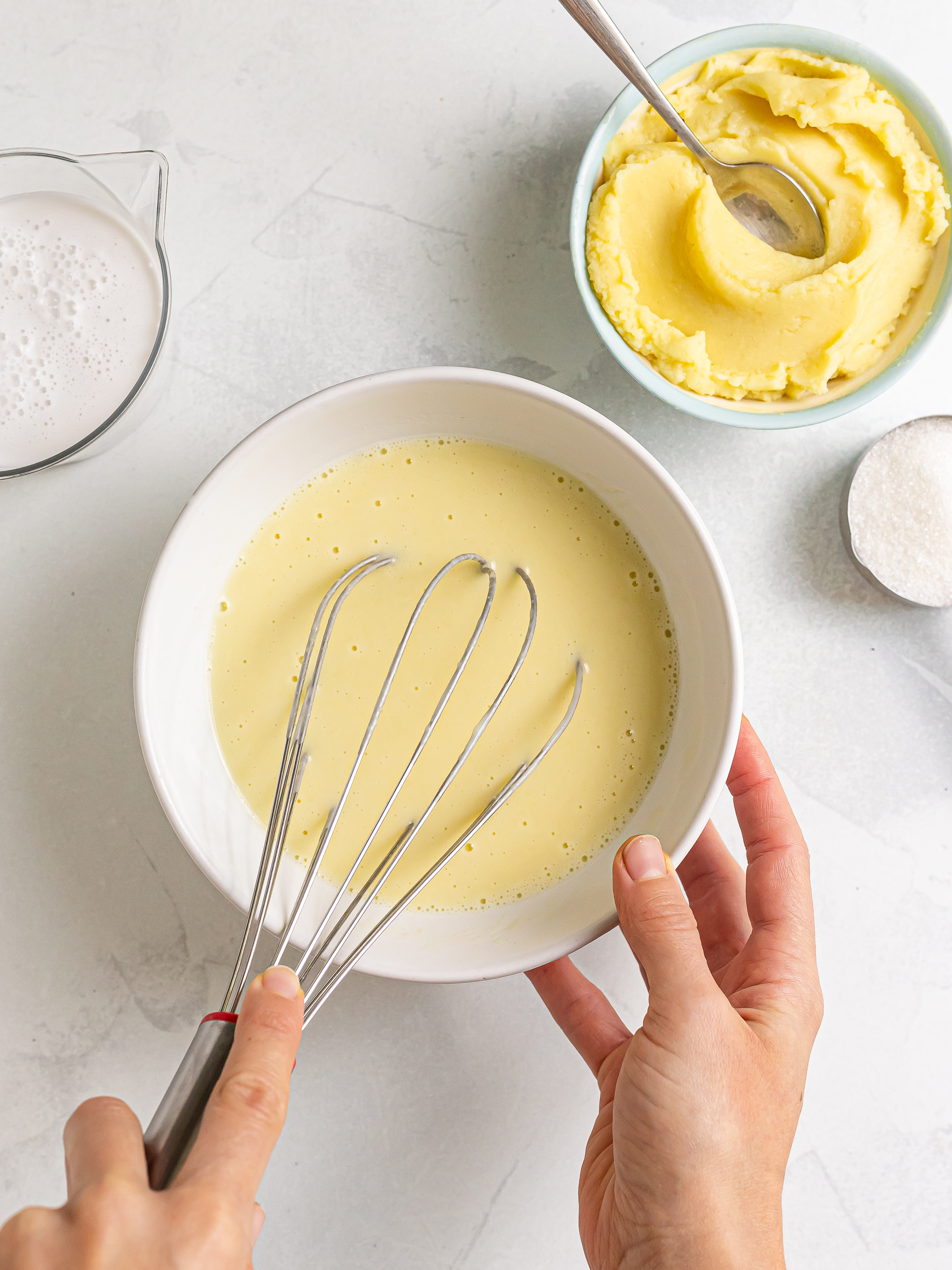 2
Step 5
Divide the bean ice cream among popsicle moulds, filling them almost to the top (the ice cream won't expand much, as there's very little water).
Cover with cling film, place the moulds in the freezer, and freeze for 2 hours.
If you'd like to make scoopable ice cream instead of ice pops, you can follow our instructions in this jackfruit ice cream recipe.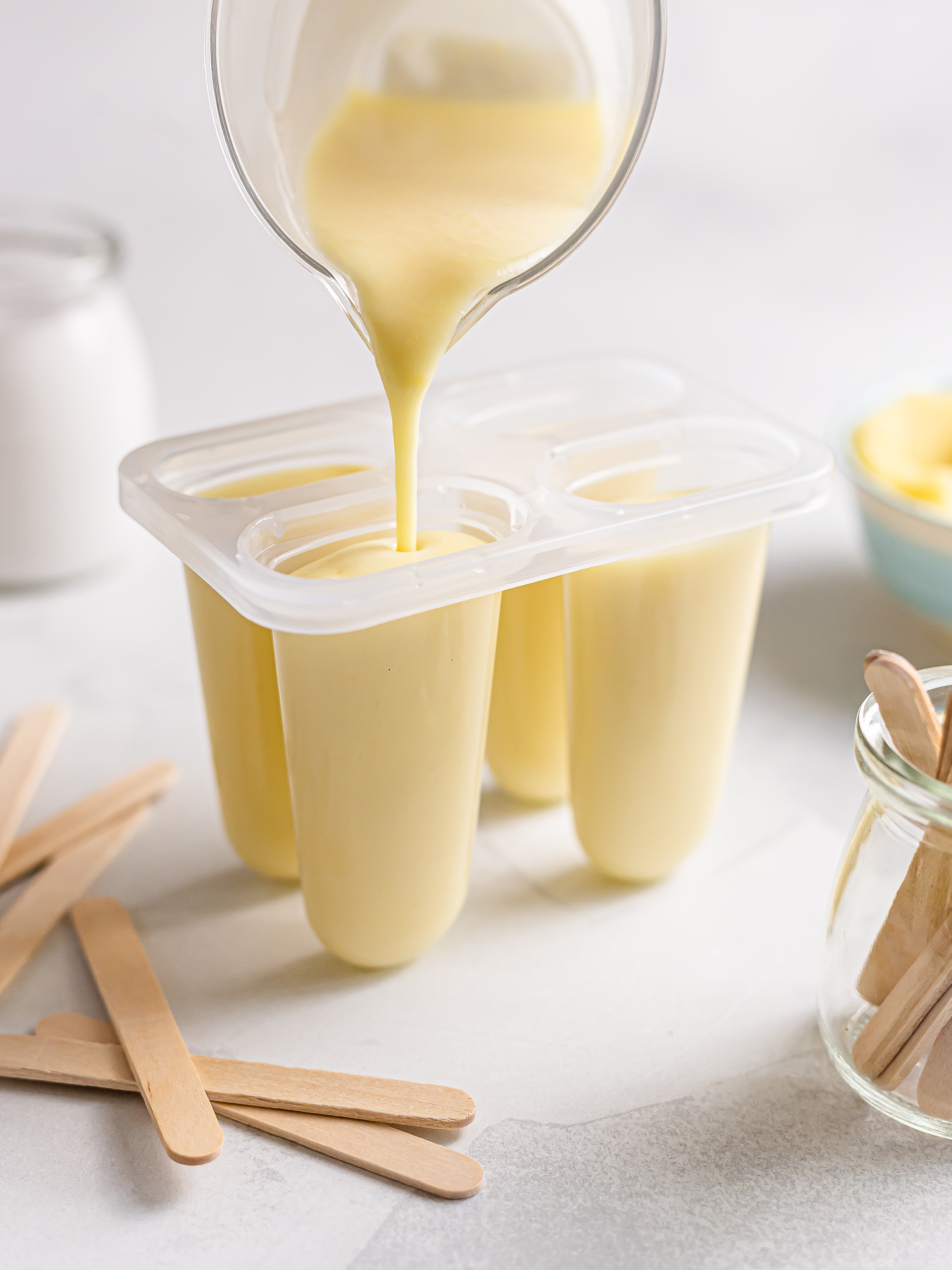 Step 6
Now that the mung bean ice pops are partially frozen, you can slide a stick into the centre of each popsicle mould.
The stick should stand on its own.
Return the ice cream to the freezer and freeze for at least 4 more hours until completely frozen.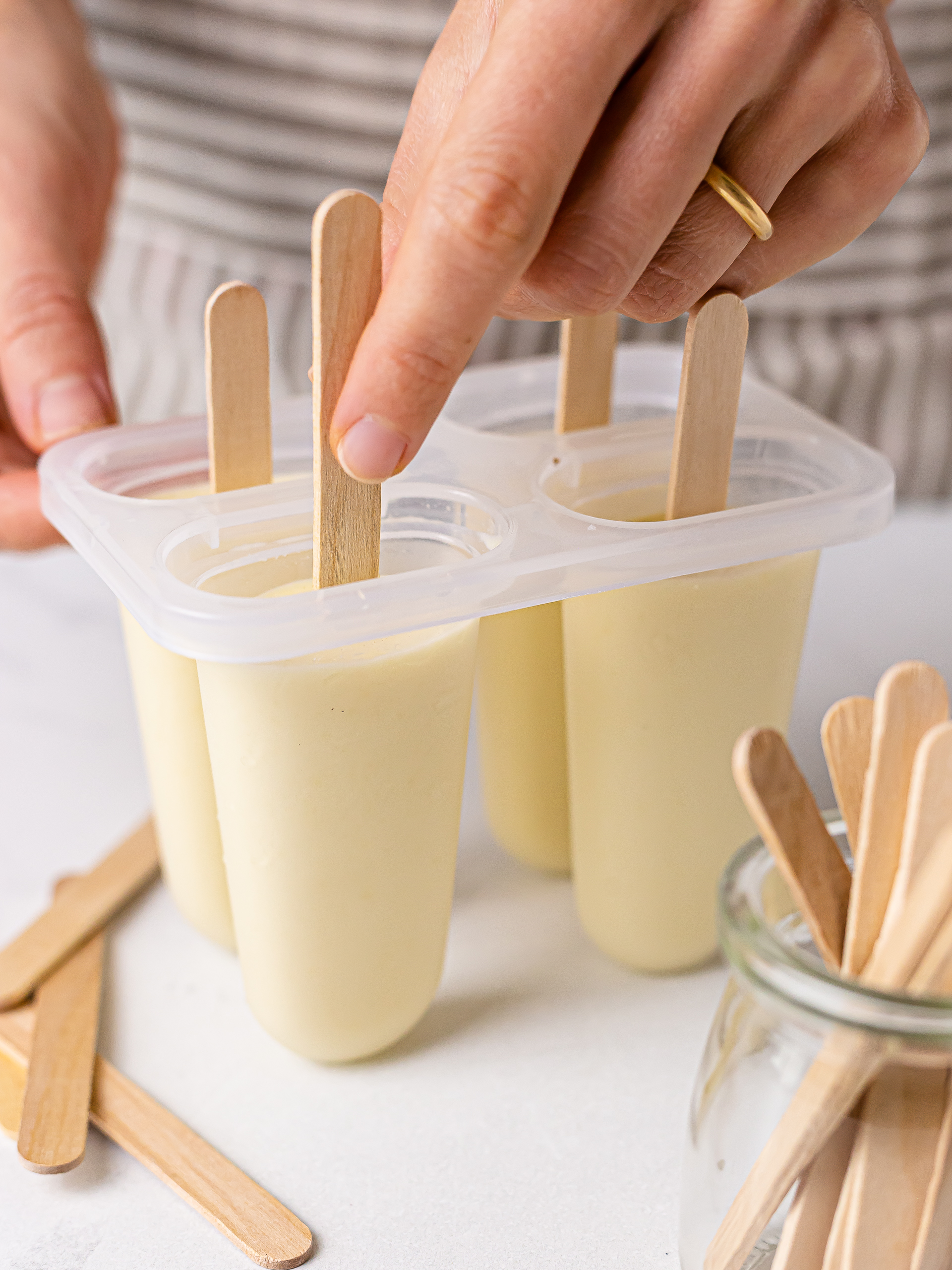 Step 7
When ready, run the moulds under warm water to help release the popsicles from their case.
Your homemade mung bean ice cream pops are ready — enjoy!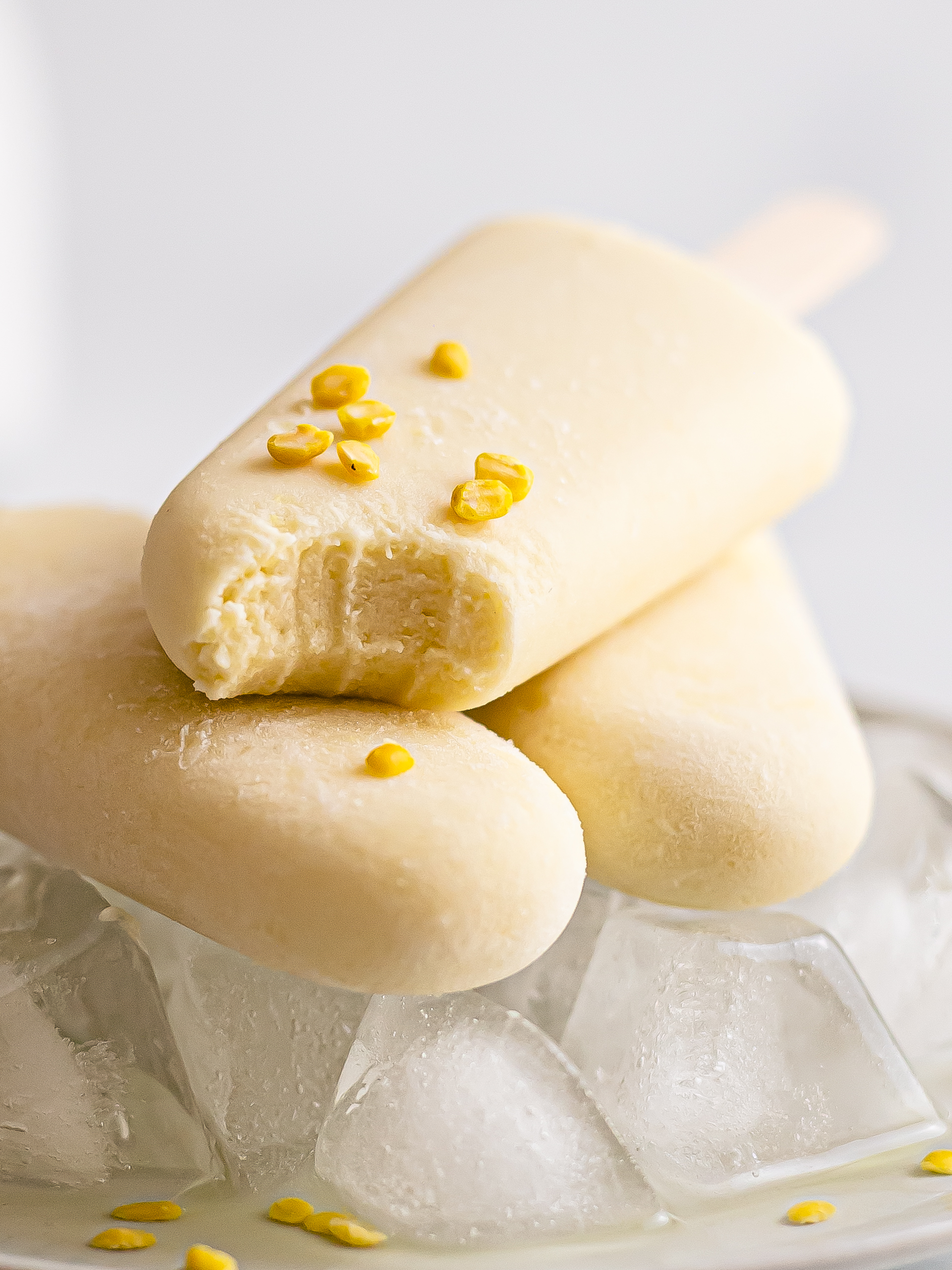 Tips
You can dust the popsicles with ground cinnamon or cardamom or drizzle them with melted dark chocolate, freezing them until the chocolate has hardened.