Nigerian egg rolls are a popular African street food consisting of an egg wrapped in dough and deep-fried. They're simple yet rich, doughy, and crusty — a real delight!
Egg rolls from Nigeria are ball-shaped buns that contain a whole hard-boiled egg inside.
They're completely different from the American Chinese egg rolls, which look like spring rolls; they're more similar to British scotch eggs instead.
Unlike scotch eggs though, African egg-filled rolls don't contain meat — making them a great vegetarian alternative!
In Nigerian egg buns, the egg is wrapped in a soft, thick, and chewy bread-like dough which develops a crispy crust when fried.
The wrapper dough is prepared with flour, baking powder, sugar, and aromatic nutmeg. And it's enriched with milk, like cow's milk, condensed milk, or coconut milk.
Preparing these African egg bread buns from scratch is very easy: boil the eggs first, knead the dough and then assemble the buns.
Finally, deep fry the egg-filled rolls until golden brown and you're done!
These crusty egg rolls are tasty and filling, so you can enjoy them as a snack or light lunch—perfect paired with this Nigerian vegetable salad or Ghanaian stewed spinach.
Pair them with tea, fresh juice, or a fruity smoothie and dip them in African spicy pepper sauce for the full street food experience!
And if you're looking for more African snacks to try next, these Nigerian chin chin bites and air-fried plantain chips are perfect.
For other crusty bites ideas instead, check out these lentil protein nuggets and fried jackfruit nuggets!
Ingredients
Filling
Medium Eggs

8

Roll Wrapper
Self-Raising White Flour

300 g

Sugar

1 tbsp

Salt

1/2 tsp

Ground Nutmeg

1/2 tsp

Vegetable Oil

1 tbsp

Full-Fat Coconut Milk (or whole cow milk)

200 mL

Others
Vegetable oil, for frying

0 to taste
Step 1
Add water to a pot large enough to hold all the eggs and bring it to a boil.
As soon as the water boils, add fridge-cold eggs to the pot, gently lowering them in with a skimmer.
Cook the eggs for 8 minutes, keeping the water to a good simmer — not too gentle to avoid undercooking and not too vigorous to prevent cracking.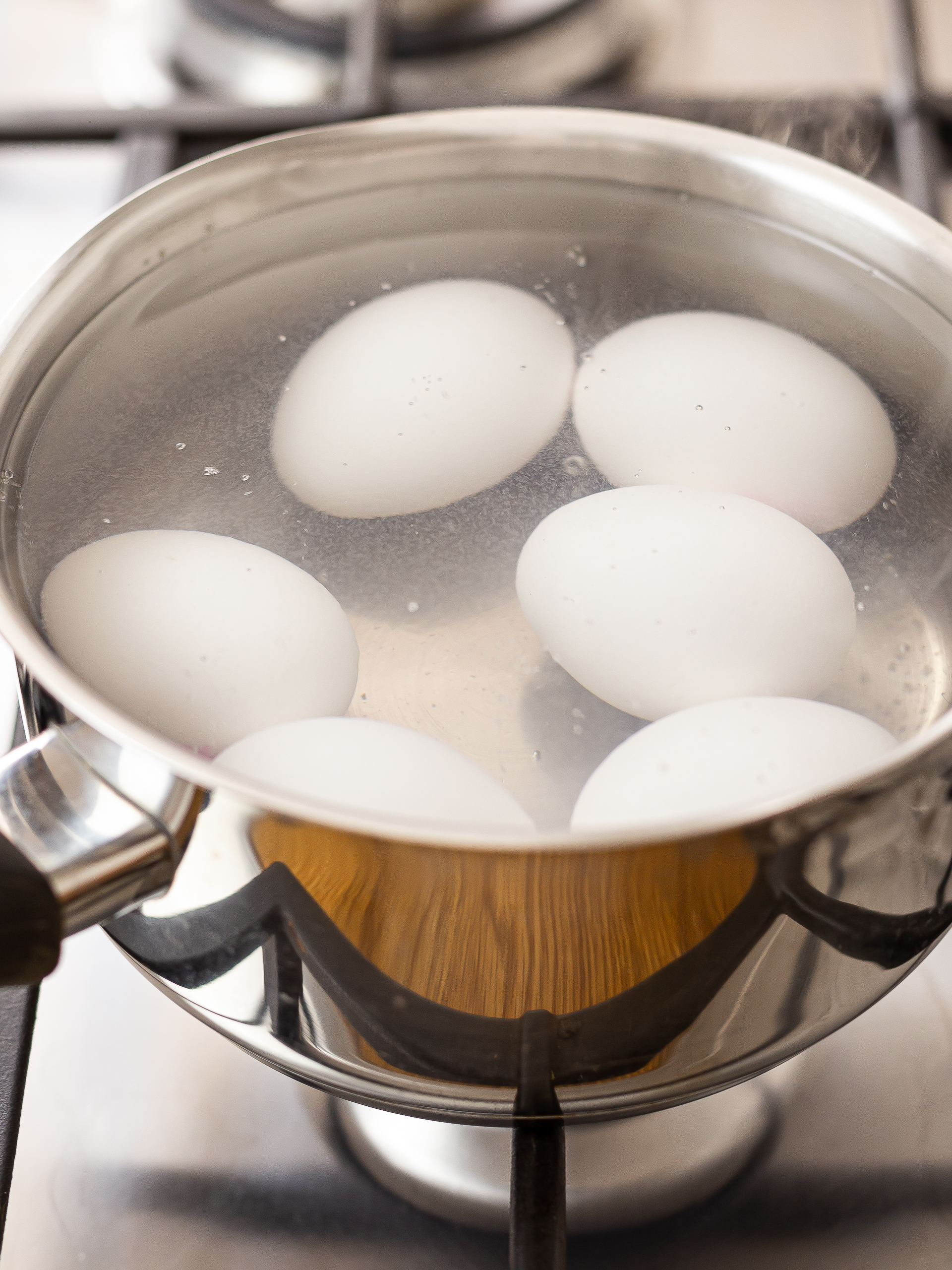 Step 2
Meanwhile, prepare an ice bath by adding cold water and ice cubes to a bowl.
Once the eggs are cooked, immediately place them into the ice bath to prevent further cooking and let them cool down for 10 minutes.
Then, peel the eggs starting from the base (the broader, bottom side of the egg).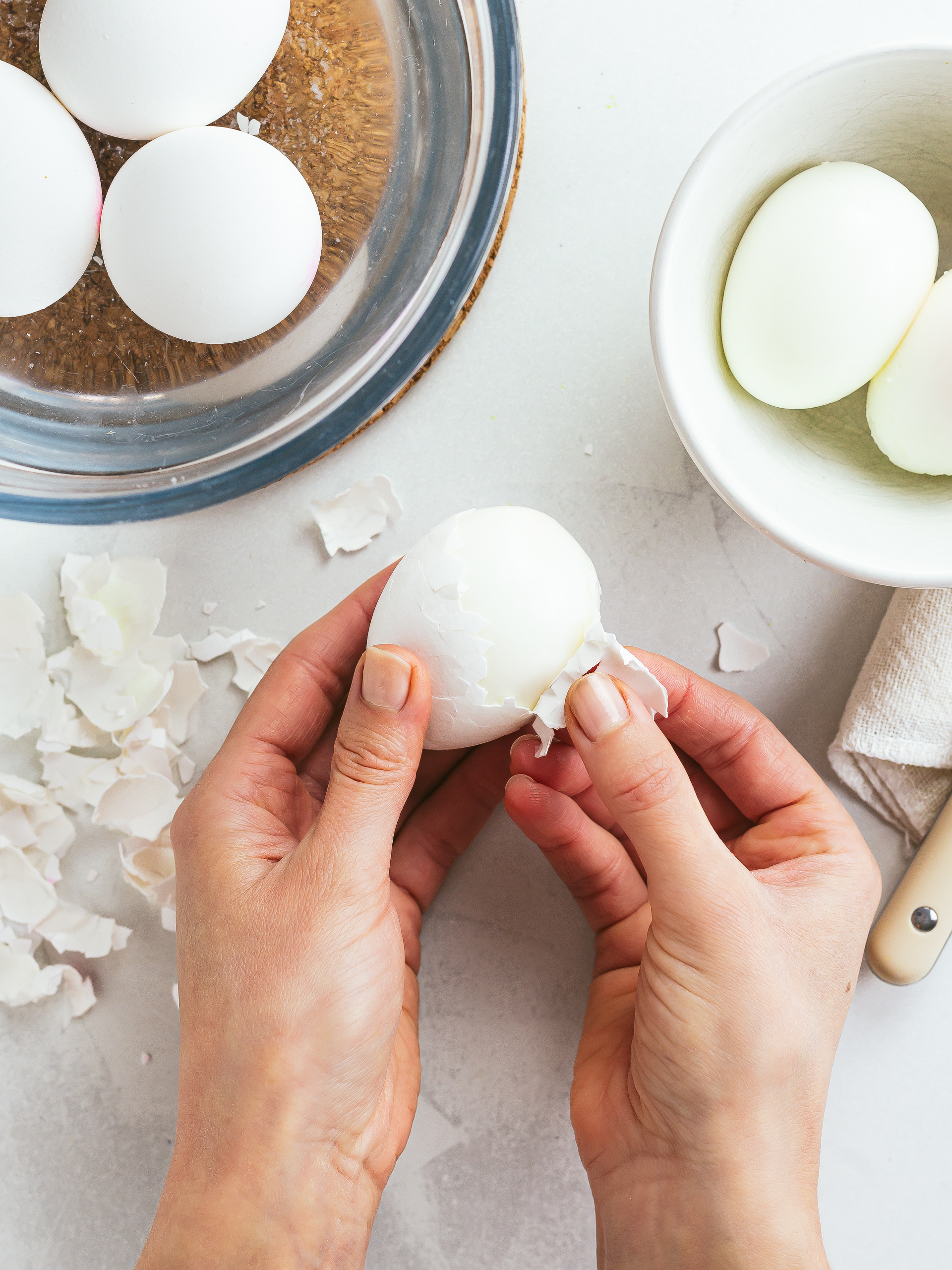 Step 3
Set the peeled eggs aside and prepare to egg bun wrapper dough.
In a bowl, combine sifted self-raising flour with sugar, salt, and ground nutmeg. Then, rub the oil in the flour into a sandy mix.
Pour in the coconut milk and mix the ingredients until they come together into a dough.
Transfer the dough to your worktop and knead it for 5-8 minutes until smooth and elastic.
Then, wrap the dough in film and leave it to rest for 10 minutes.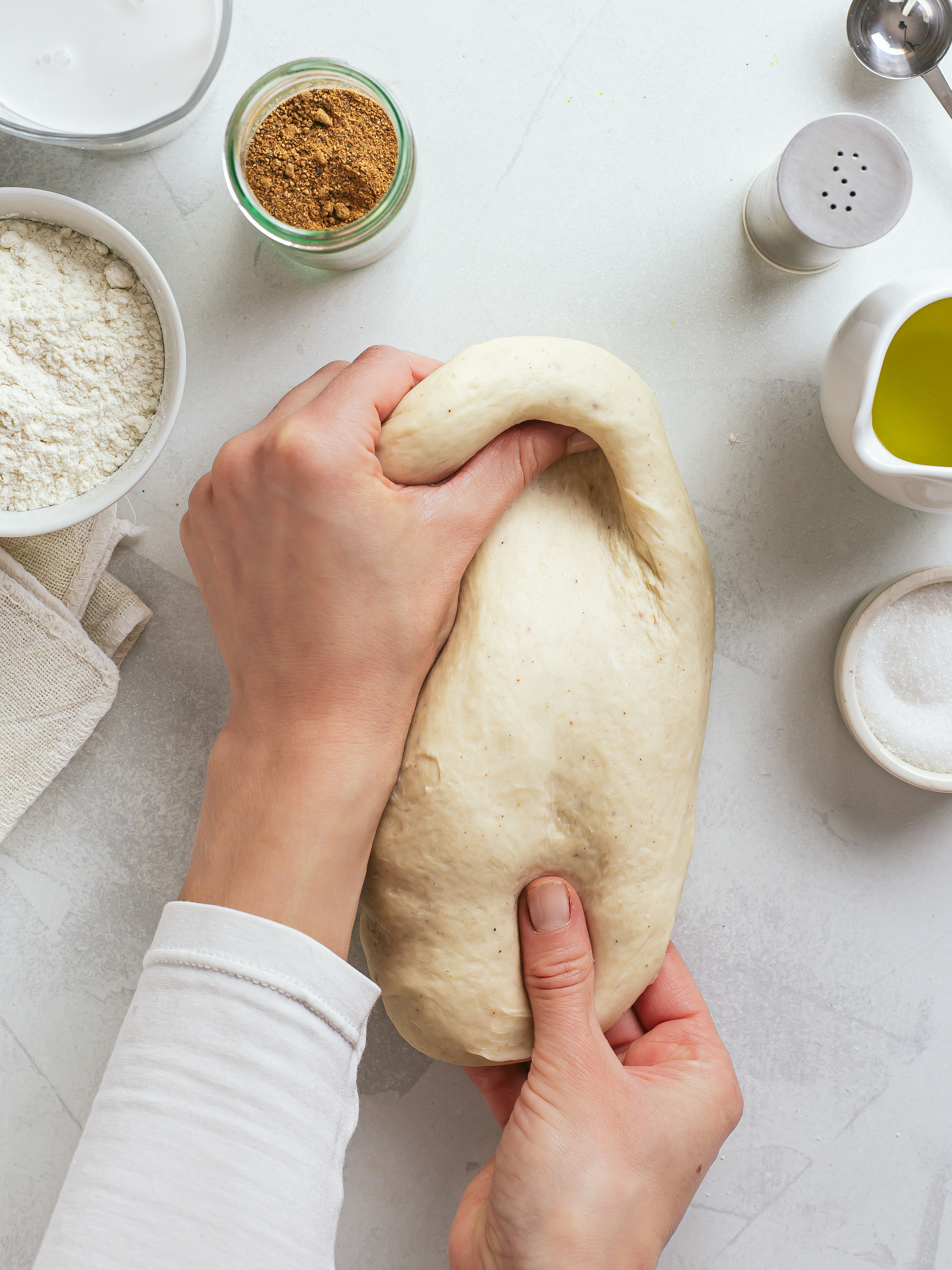 Step 4
Now, let's assemble the egg buns.
Divide the dough into 75 g (2.6 oz) pieces or as many pieces as the number of boiled eggs — 8 for the default ingredients.
Lightly grease your hands and work one piece at a time, keeping the others wrapped in film to prevent drying out.
Roll a piece of dough into a tight ball, then flatten it into a 12 cm / 4.7 in disc using your fingertips or a rolling pin.
Pat one boiled egg dry with kitchen paper and place it in the centre of the dough.
Wrap the dough around the egg (1) and pinch it together to tightly seal it around the egg (2).
Then, smooth out the egg bun, gently rolling it between your palms or over your worktop.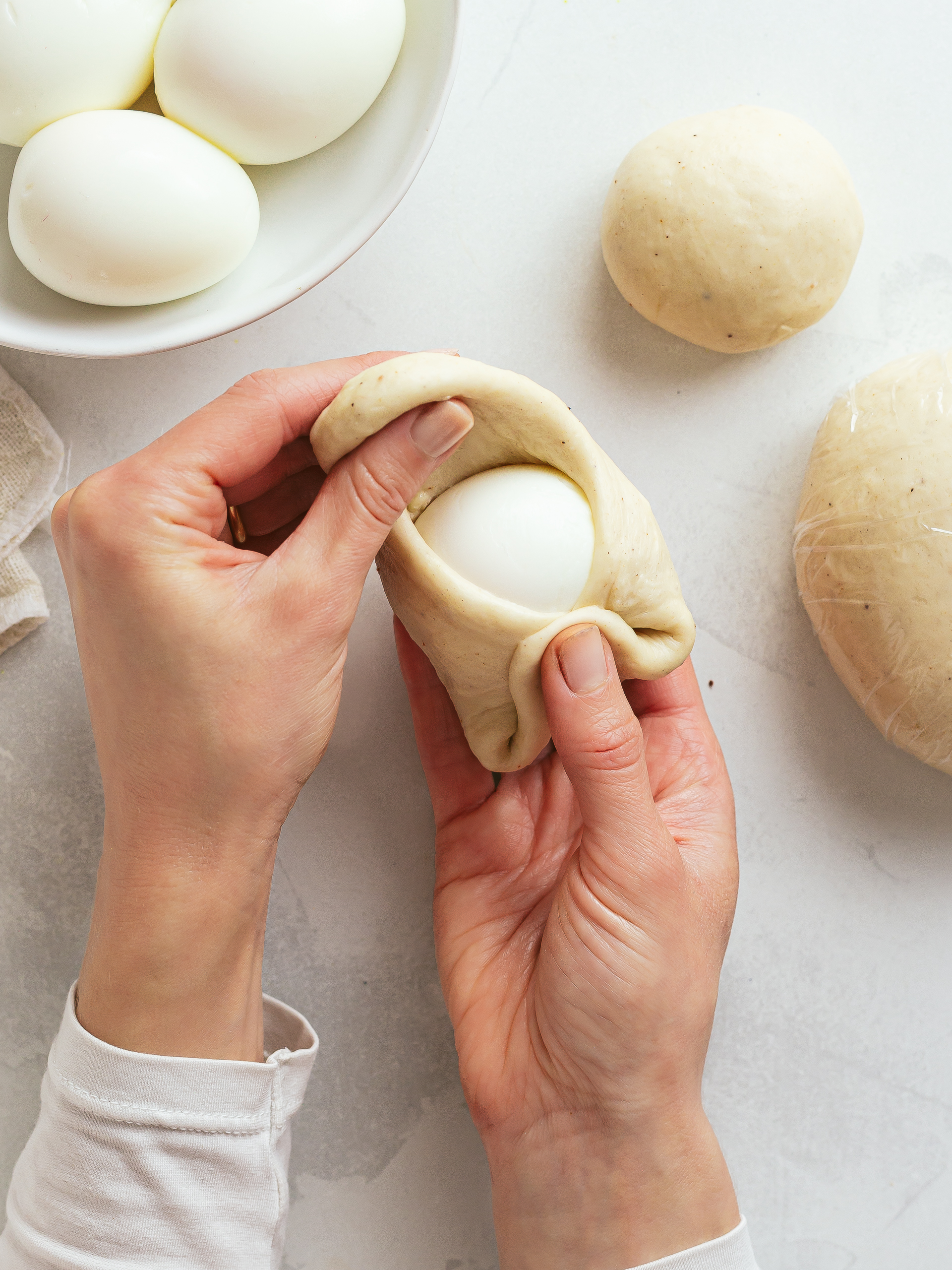 1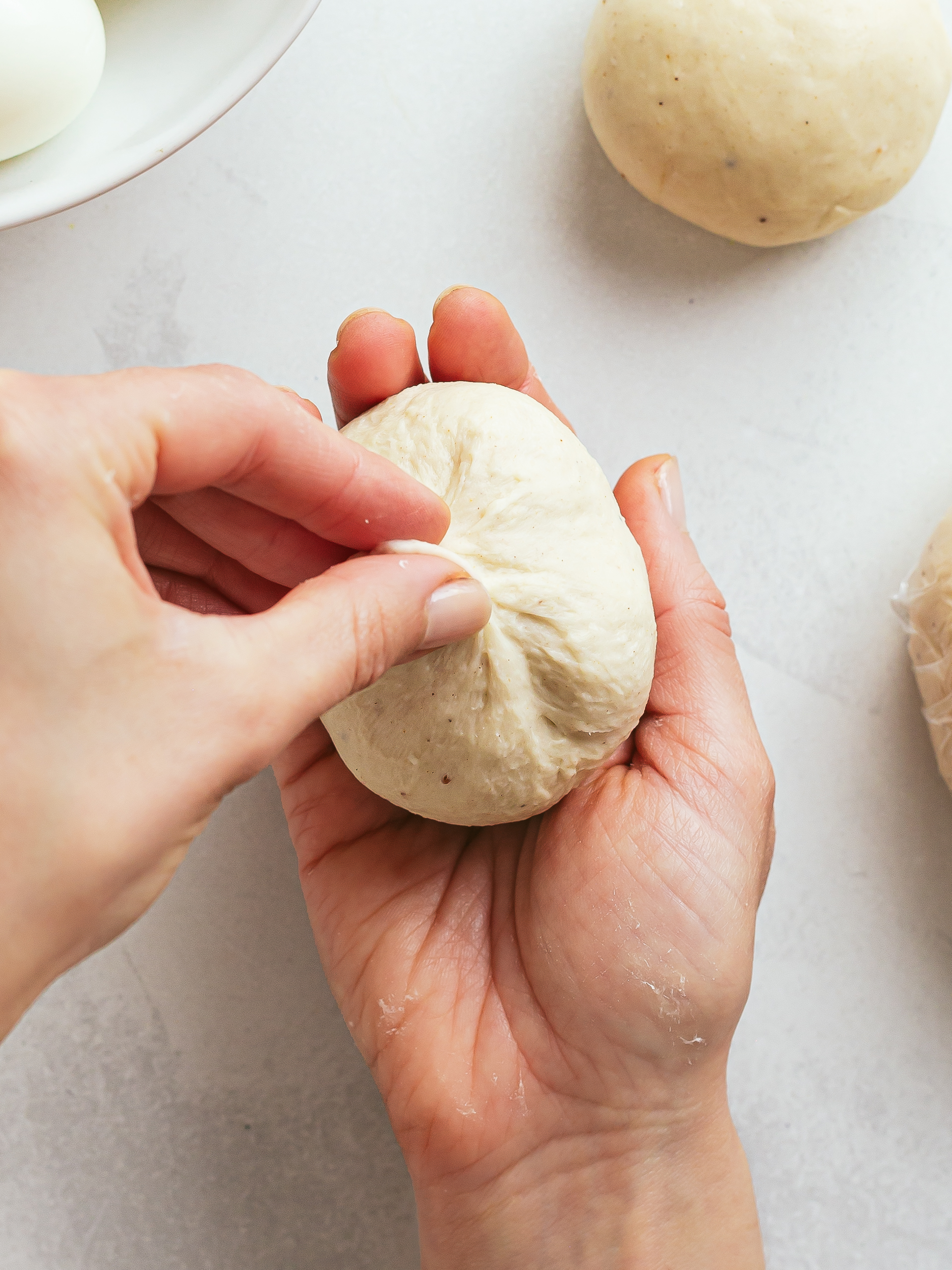 2
Step 5
Add enough frying oil to a deep pan to submerge the egg-filled buns.
Heat the oil until it reaches 180-185°C (355-365°F) on a cooking thermometer.
Carefully lower the egg rolls into the pan and cook for 6-7 minutes until golden brown and crispy, turning them often for even cooking.
Cook only a few egg rolls at a time, or the oil temperature will drop too much resulting in undercooked buns.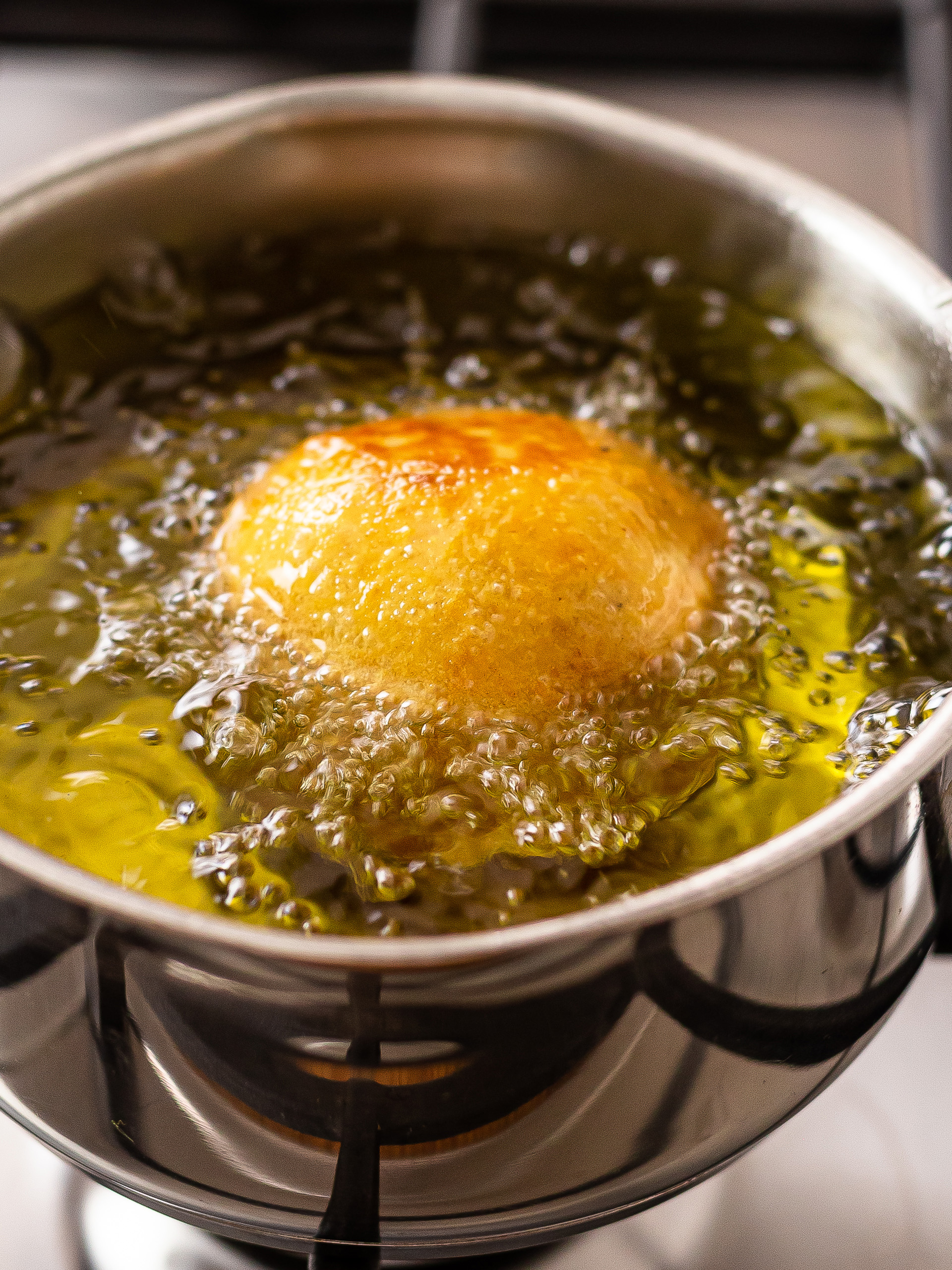 Step 6
Once ready, remove the fried egg rolls with a skimmer and drain on kitchen paper to remove excess oil.
Your delicious Nigerian egg buns are ready!
Serve them with a sprinkle of cayenne pepper or dip them in spicy sauce — a scotch bonnet/habanero peppers sauce is ideal, or you can try this spicy cayenne pepper chilli sauce.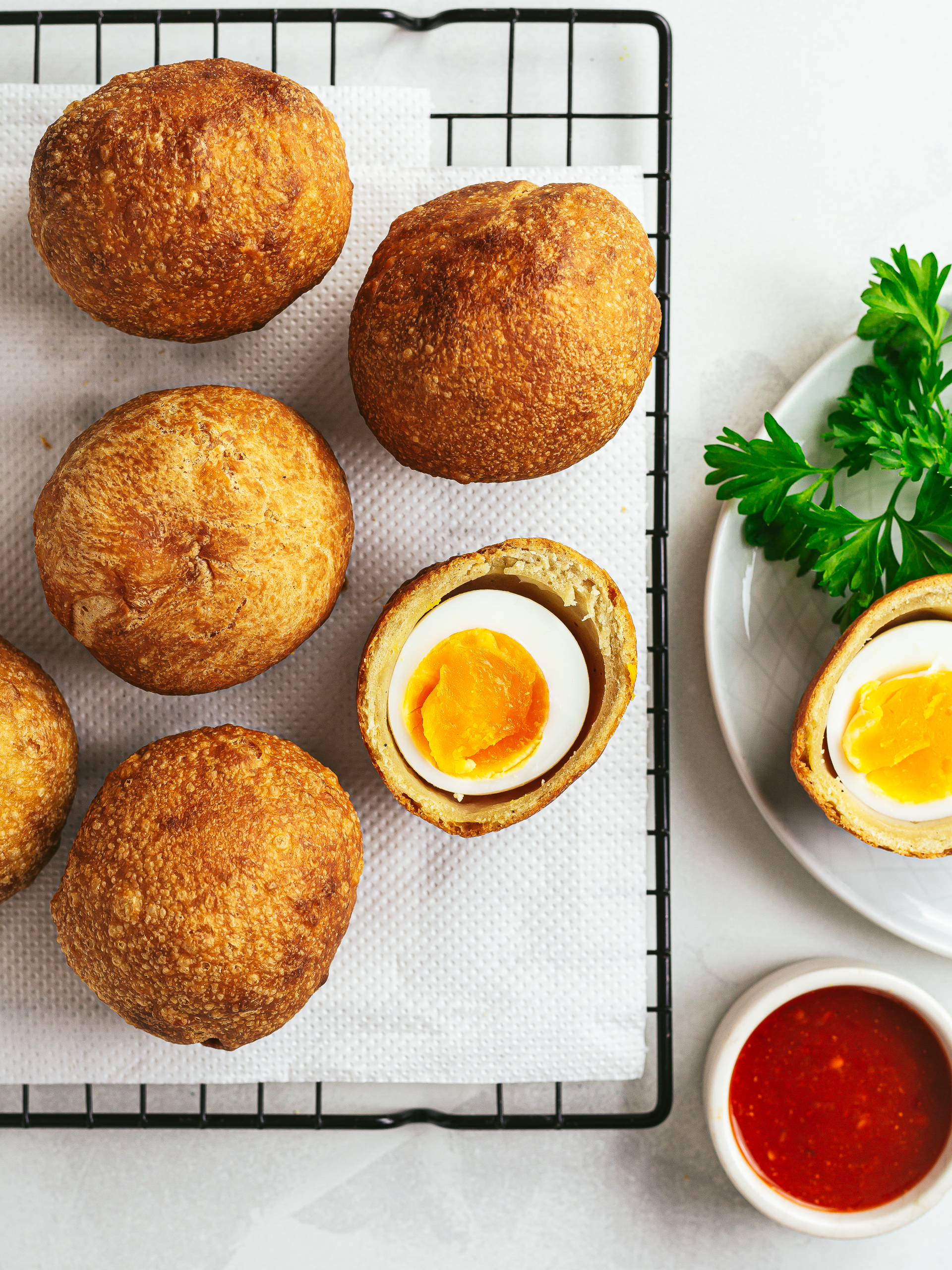 Tips
We used nutmeg to flavour the egg bun wrapper dough, but you can use other spices like garlic powder, cayenne pepper or paprika.

The egg rolls are best consumed on the same day, but you can store leftovers in an airtight container in the fridge for 2 days and reheat them in the oven before eating.