Today, we are so excited to share our recipe for passion fruit bars (aka lilikoi bars) with you. It's our no-bake, vegan take on these delicious dessert bars — simply fabulous!
When you use passion fruits in recipes, you know you're in for a treat. This tropical fruit holds a delightful juice that's both sweet and slightly tart at the same time.
So, we extracted this juice and used it to make a wonderful passion fruit custard as a filling for our bars. You can also buy passion fruit custard if you're in a hurry.
For the base layer, we made a soft dough of oats, cashew butter, and maple syrup. It's like a granola bar but gooey.
For the topping instead, you can use store-bought granola and sprinkle it over the passion fruit cream.
But we recommend making your own homemade healthy granola from scratch — it's super easy, and you can use the excess for your next breakfast.
And the best part about making these passion fruit bars is that you won't even have to bake them. Instead, just pop the tin in the fridge and let the custard set.
Each passion fruit bar is irresistibly fudgy, creamy, and crunchy. We're sure you'll love it as much as we did!
Ingredients
Nut Butter (cashew or almond)

150 g

Maple Syrup

150 mL

Rolled Oats

210 g

Cashews (toasted and chopped)

70 g

Passion Fruit Curd

recipe

470 g

Granola

80 g
Step 1
Let's start by making the base layer of the bars.
Combine cashew butter and maple syrup in a pot, bring the mixture to a gentle boil, and then turn off the heat.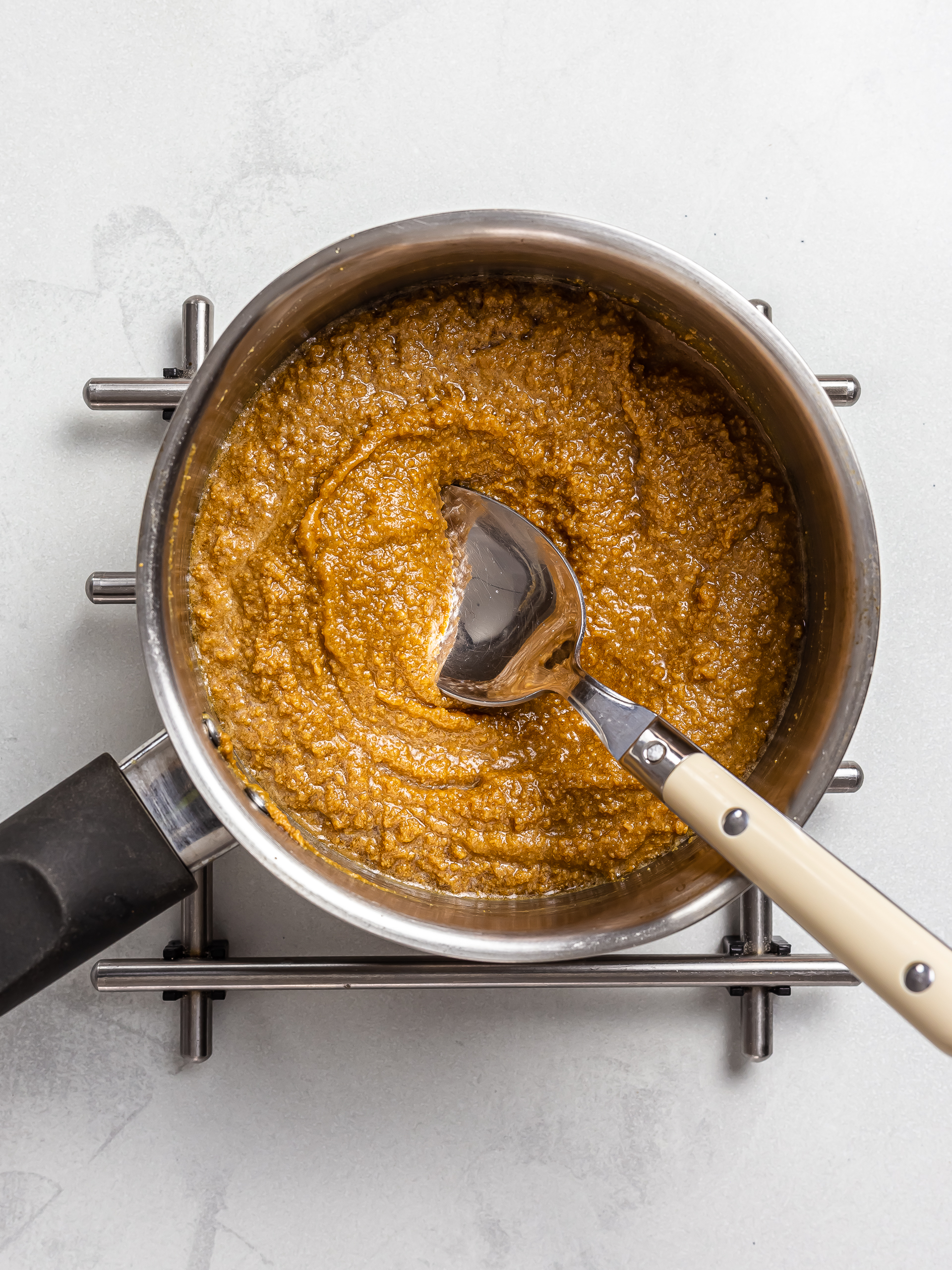 Step 2
Transfer the hot mixture into a bowl and add in the oats and cashews.
Mix well until the ingredients come together into a compact and stiff dough.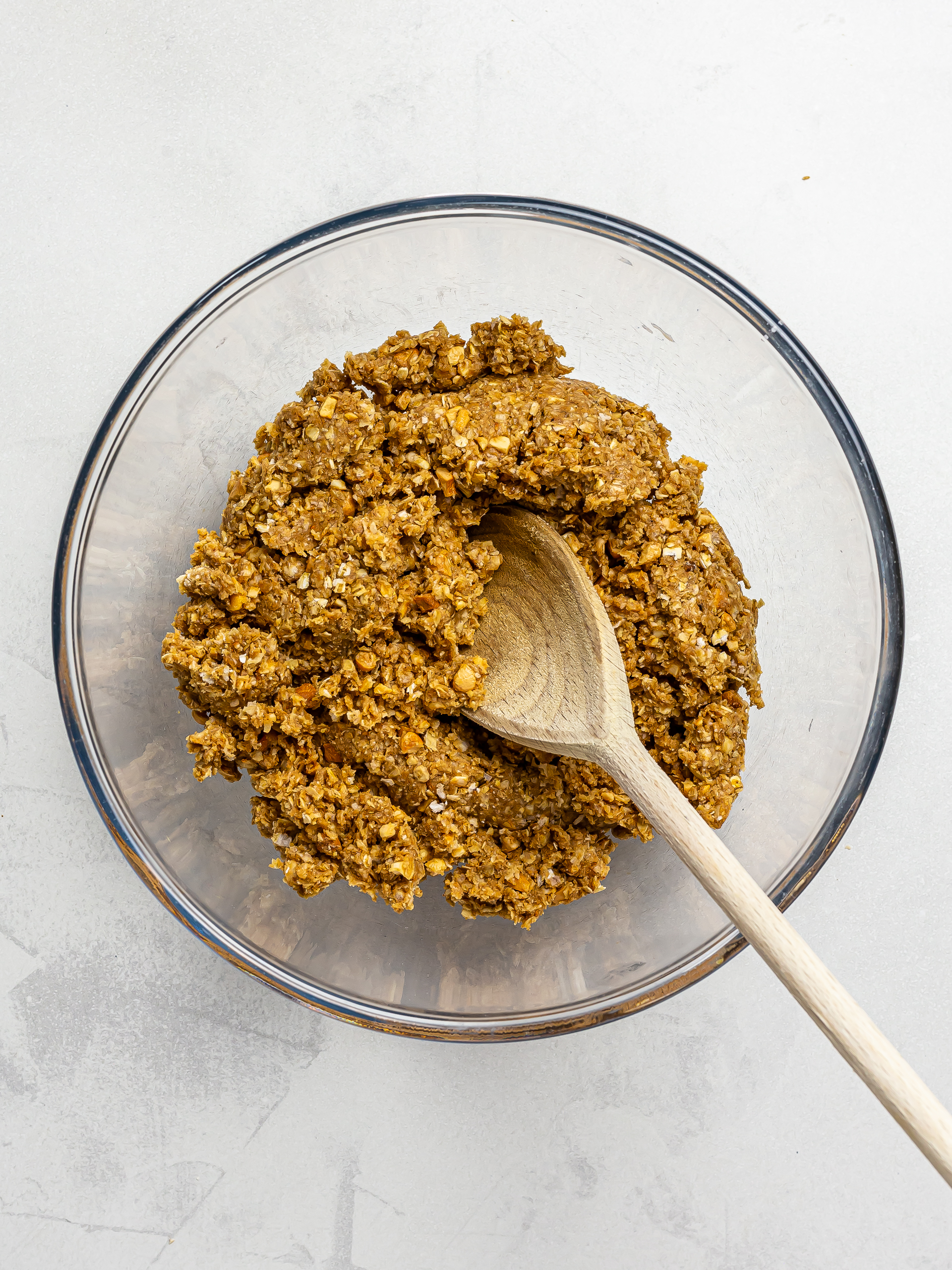 Step 3
Lightly grease a 20cm (8 inches) square tin and line it with baking paper.
Let the baking paper hang from the sides of the tin so you can use it later to lift the slab easily.
Now, transfer the oat dough into the prepared tin and press down with your fingertips to distribute the dough evenly.
Then, press down as firmly as you can with the back of a spoon to compact the dough; this way, the granola bar will hold together as it cools down.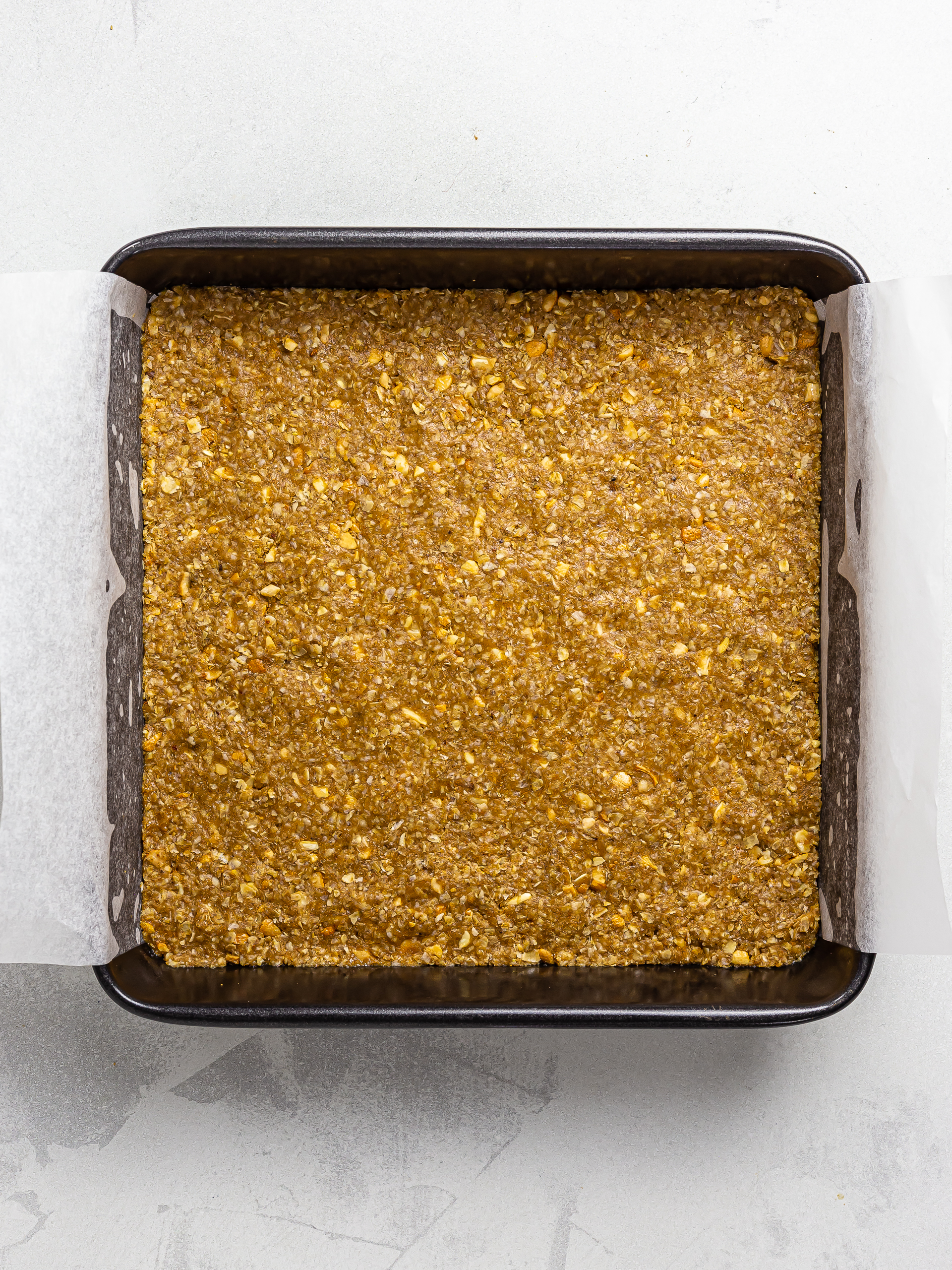 Step 4
As for the passion fruit filling, you can use store-bought passion fruit curd or make it from scratch using our vegan passion fruit curd recipe.
You can prepare it in just 5 minutes using fresh passion fruits or passion fruit juice, coconut milk, and a little starch.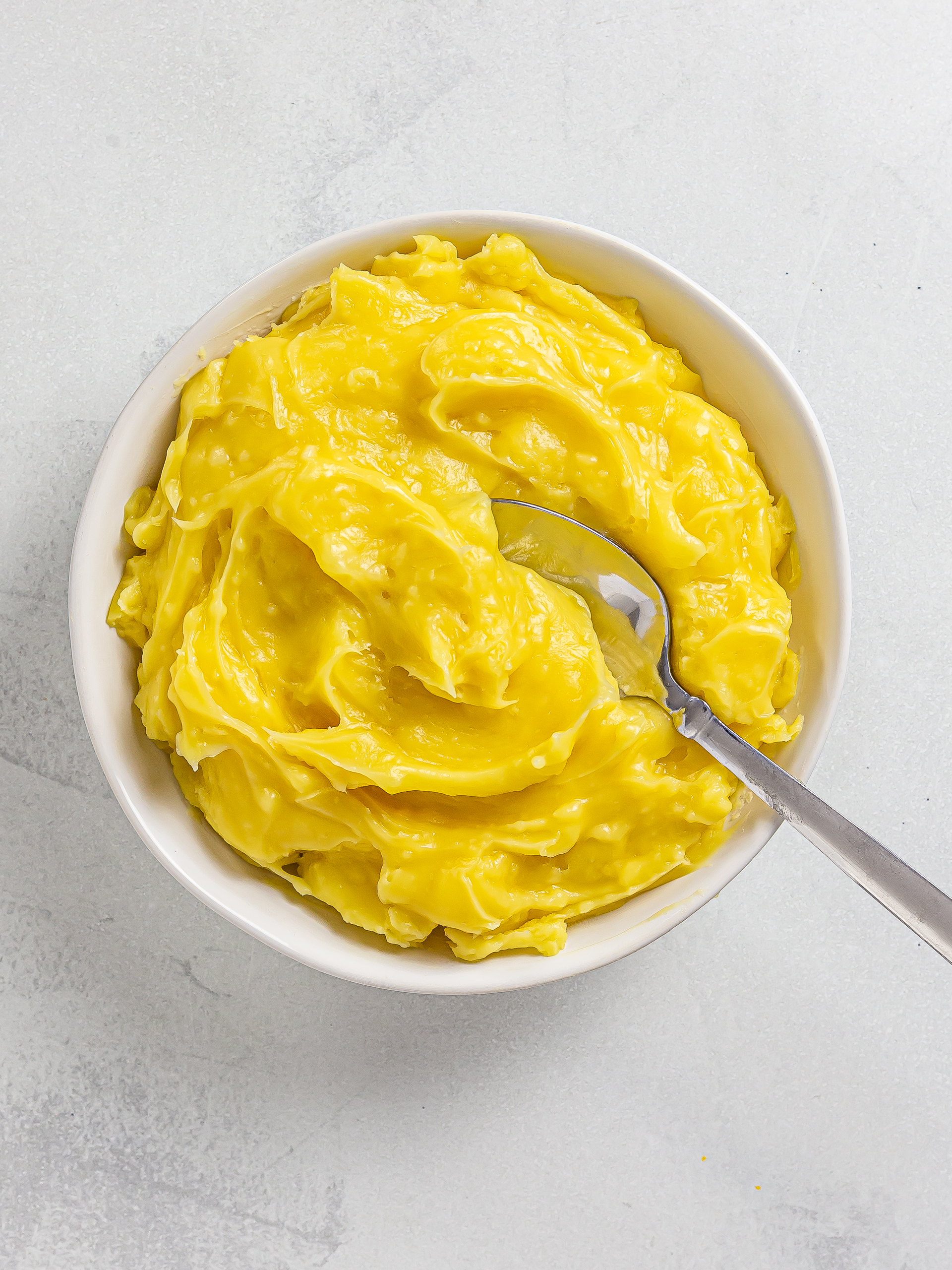 Step 5
Spread the passion fruit curd onto the granola bar base with the help of a spatula (1).
Then, top it with granola clusters, lightly pressing them into the custard to make them stick (2).
You can use store-bought granola or try our homemade granola with cashew butter.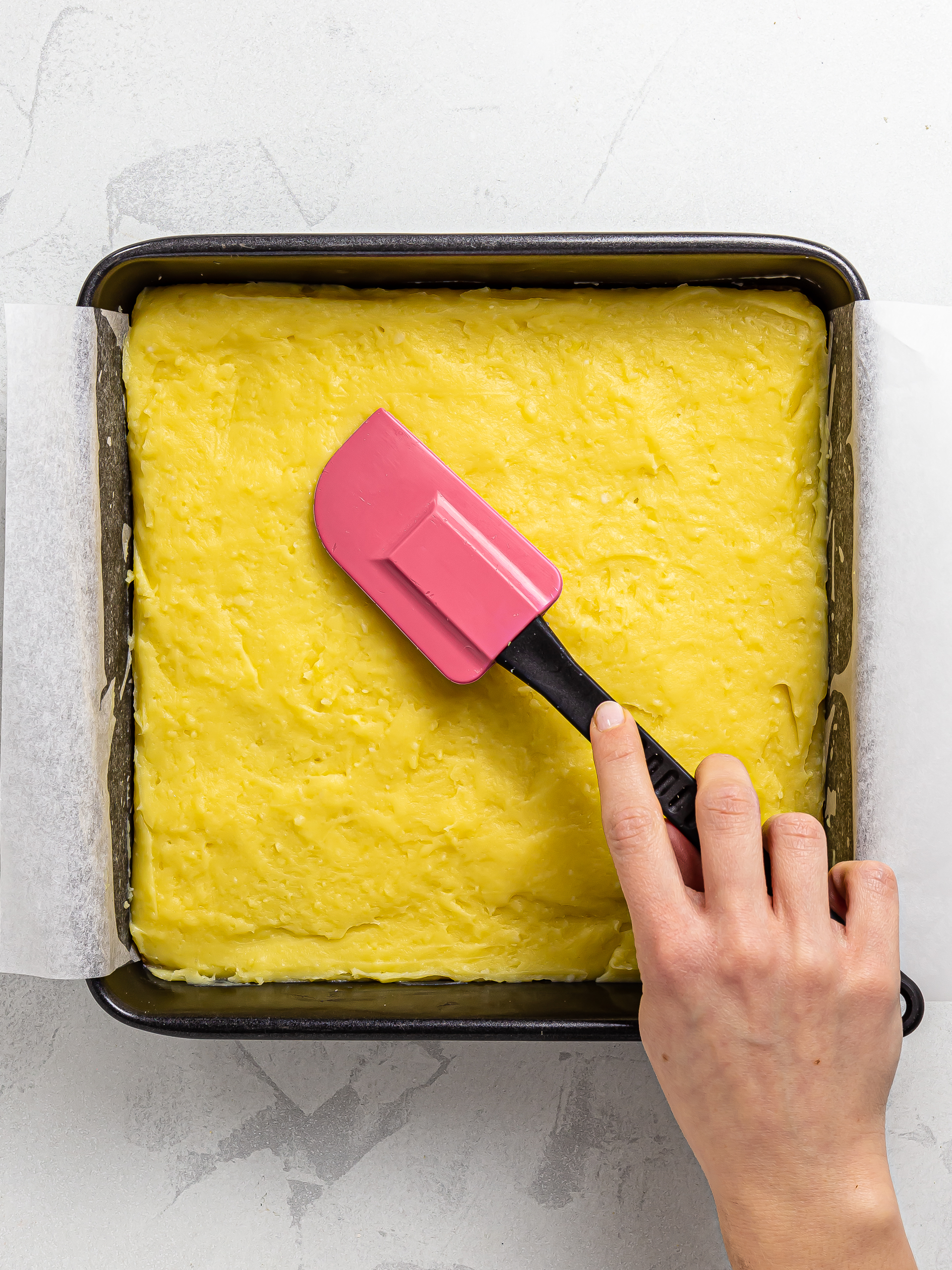 1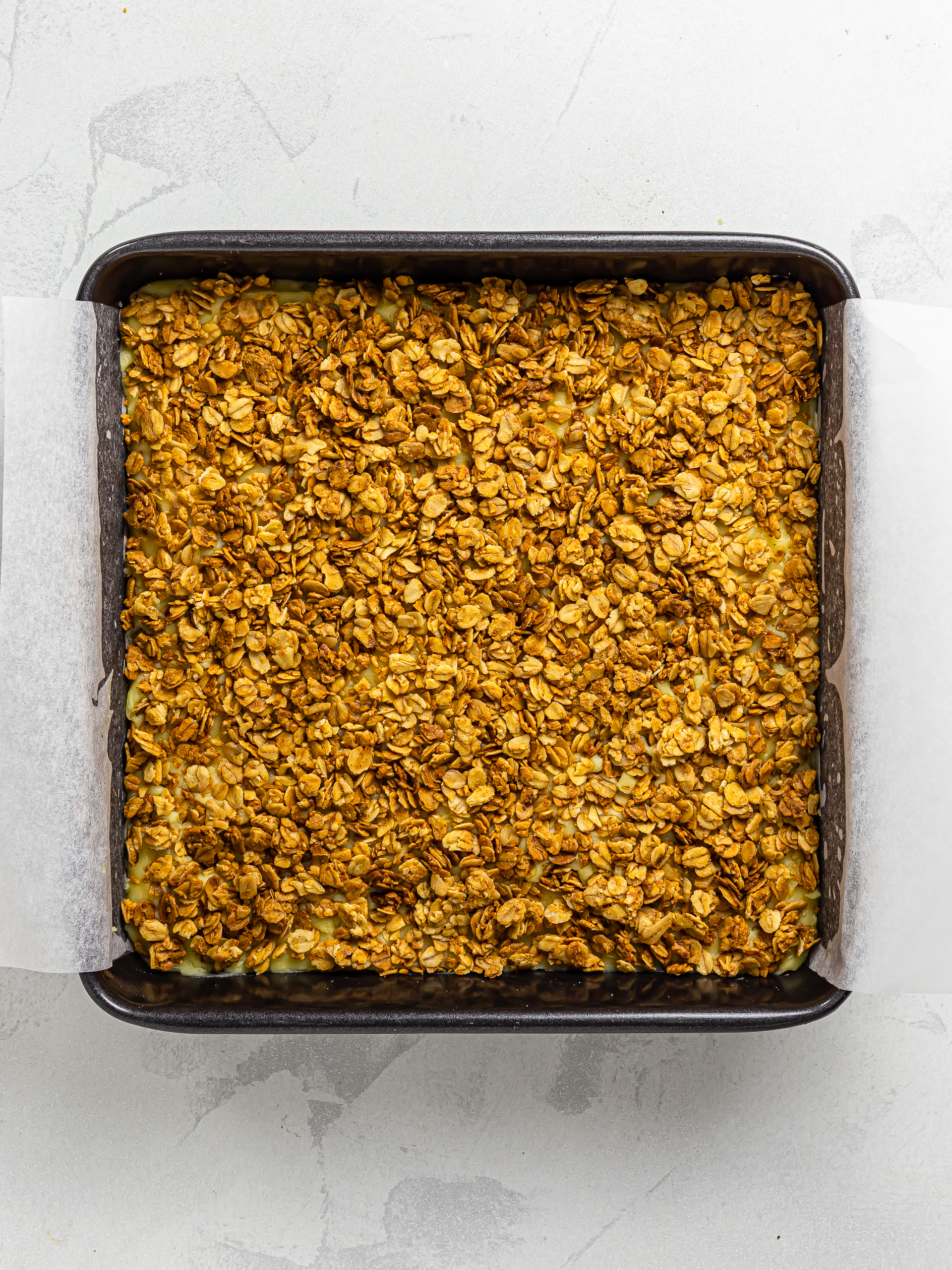 2
Step 6
Transfer the tin into the fridge and let the passion fruit custard set and harden to your liking.
Finally, remove the slab from the tin, slice it into squares, and enjoy your delicious passion fruit bars.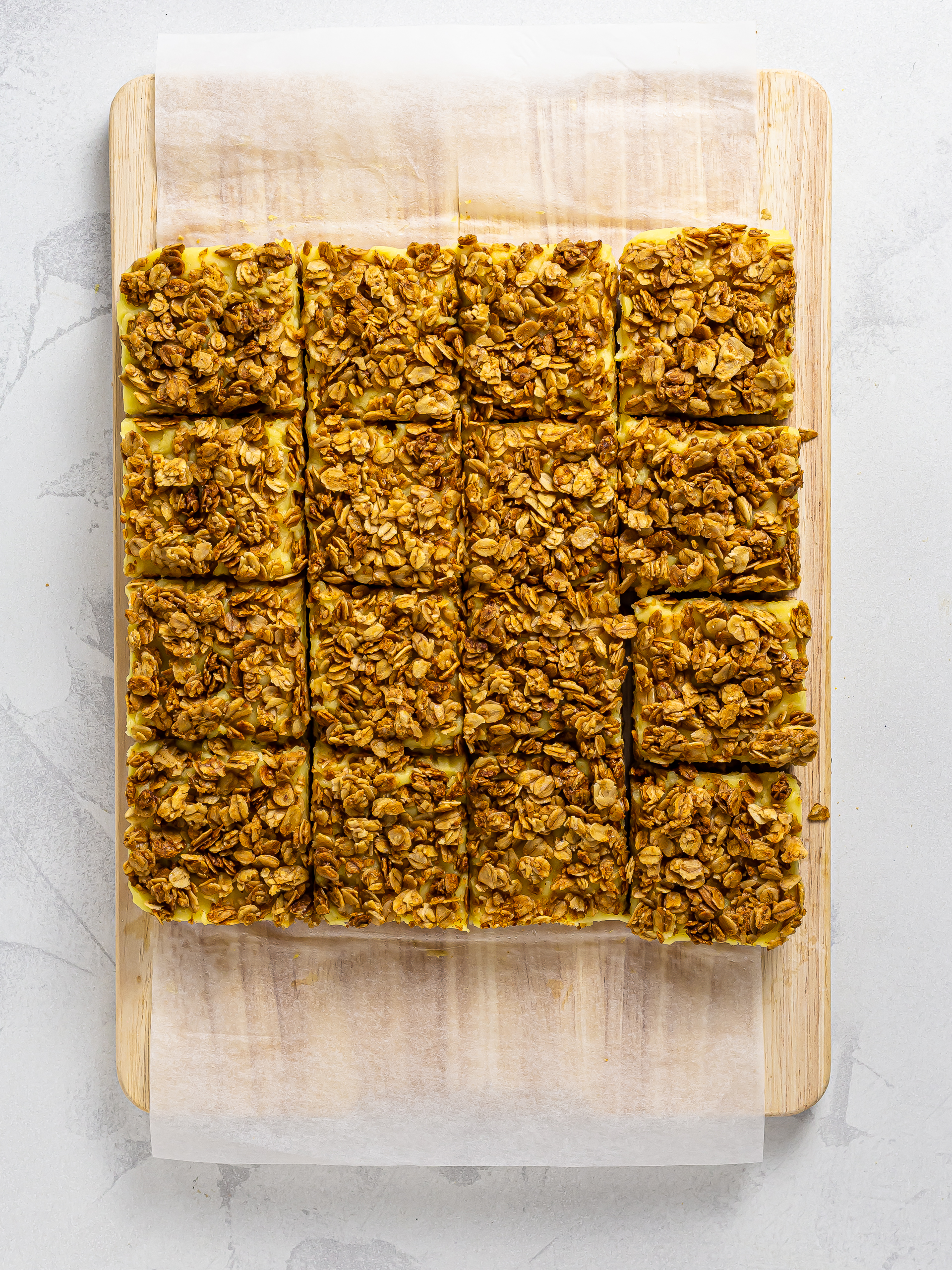 Tips
Sprinkle the bars with some dried coconut flakes for an extra tropical flavour.

Instead of plain nut butter, you can use our homemade matcha spread for a pop of colour and extra goodness. It's made with just cashew butter and green tea powder!
Watch on Youtube