Boiled buckwheat, also known as Kasha, is a staple food in Eastern European and Russian cuisine. Today we'll show you how to make a vegan & gluten-free roasted buckwheat salad using buckwheat groats, tenderstem broccoli, red beans, and walnuts. So yummy!
Ready in just 20 minutes, our salad is the perfect one-bowl meal for your next lunch box or a quick-fix dinner. If you have excess buckwheat that you'd like to use, then check out our delicious porridge, pancakes, and granola recipes that all use this ingredient.
Store-bought buckwheat groats come into two varieties: raw or roasted. We love the toasted ones for their lovely nutty taste, but this recipe works well with raw buckwheat too if you prefer a more toned down flavour.
If this is the first time cooking with buckwheat groats, worry not. It's so simple and it takes no more than 10 minutes to cook it from scratch. All you have to do is boiling it in salted water until chewy and then drain it; pretty much as you would do with rice or pasta.
What we love about this pseudo-cereal is its impressive nutritional profile[1], worthy of superfood ranking. It made our salad rich in fibres and complete plant-based proteins. The red beans and the walnuts also helped, giving the recipe a generous boost of iron and omega-3 fatty acids.
With 500 calories per bowl, this buckwheat salad makes a well balanced, filling meal. It also covers 45% RDI of proteins and almost 60% of your RDI of fibres. Boring salad? We think not! Let's jump right into it.
Ingredients
| | |
| --- | --- |
| Roasted Buckwheat Groats | 110 g |
| Extra Virgin Olive Oil | 1 tbsp |
| Tenderstem Broccoli | 150 g |
| Radish | 100 g |
| Shallots | 1 |
| Lemon | 1 |
| Canned Red Kidney Beans | 240 g |
| Fresh Parsley | to taste |
| Walnuts | 20 g |
Step 1
Add the roasted buckwheat groats to a pot filled with water and tip in coarse salt to taste.
Bring it to a boil and simmer the groats over medium heat for 8 minutes.
Taste the buckwheat a few minutes before the end of cooking time to ensure it's cooked through but still chewy.
The groats should feel like cooked pearl barley.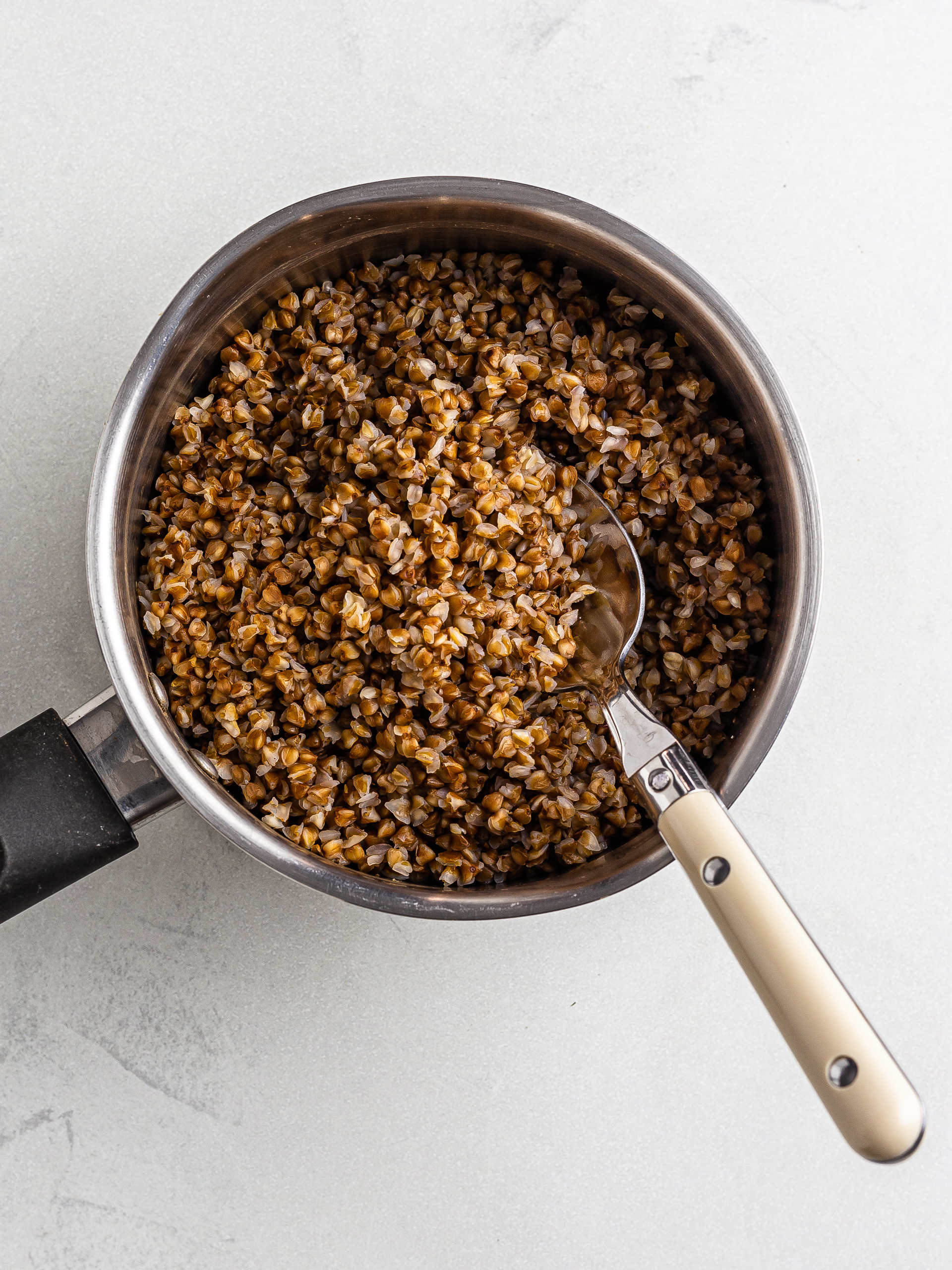 Step 2
In the meantime, heat the olive oil in a skillet and add the tenderstem broccoli chopped into 3 cm (1 ½ in) sticks.
Sautè over medium heat for 8 minutes until the broccoli are tender, but still bright green and a bit crunchy.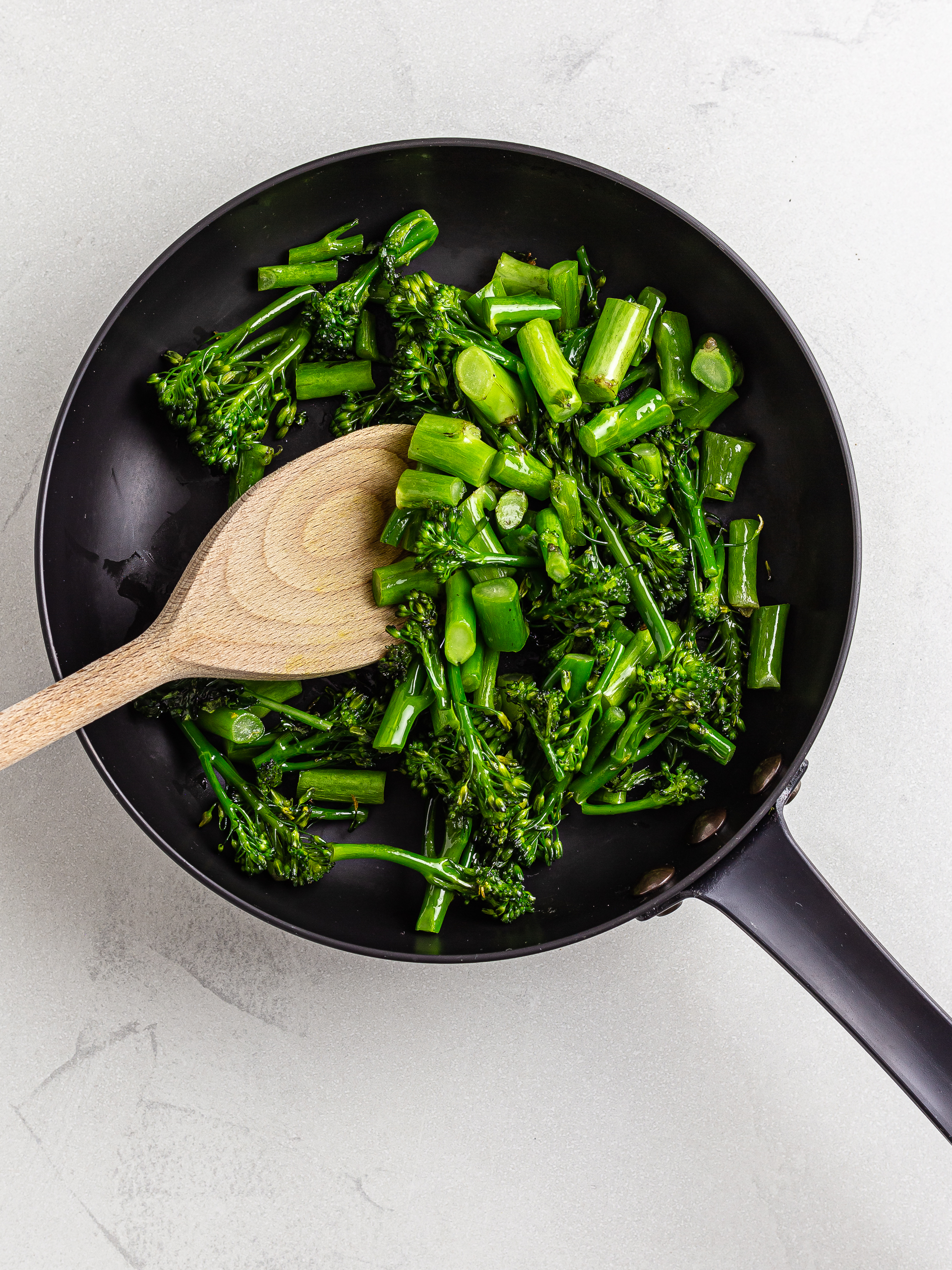 Step 3
Next, julienne the radish, finely chop the shallots, zest and juice and the lemon.
Then, mix the ingredients in a bowl until well combined.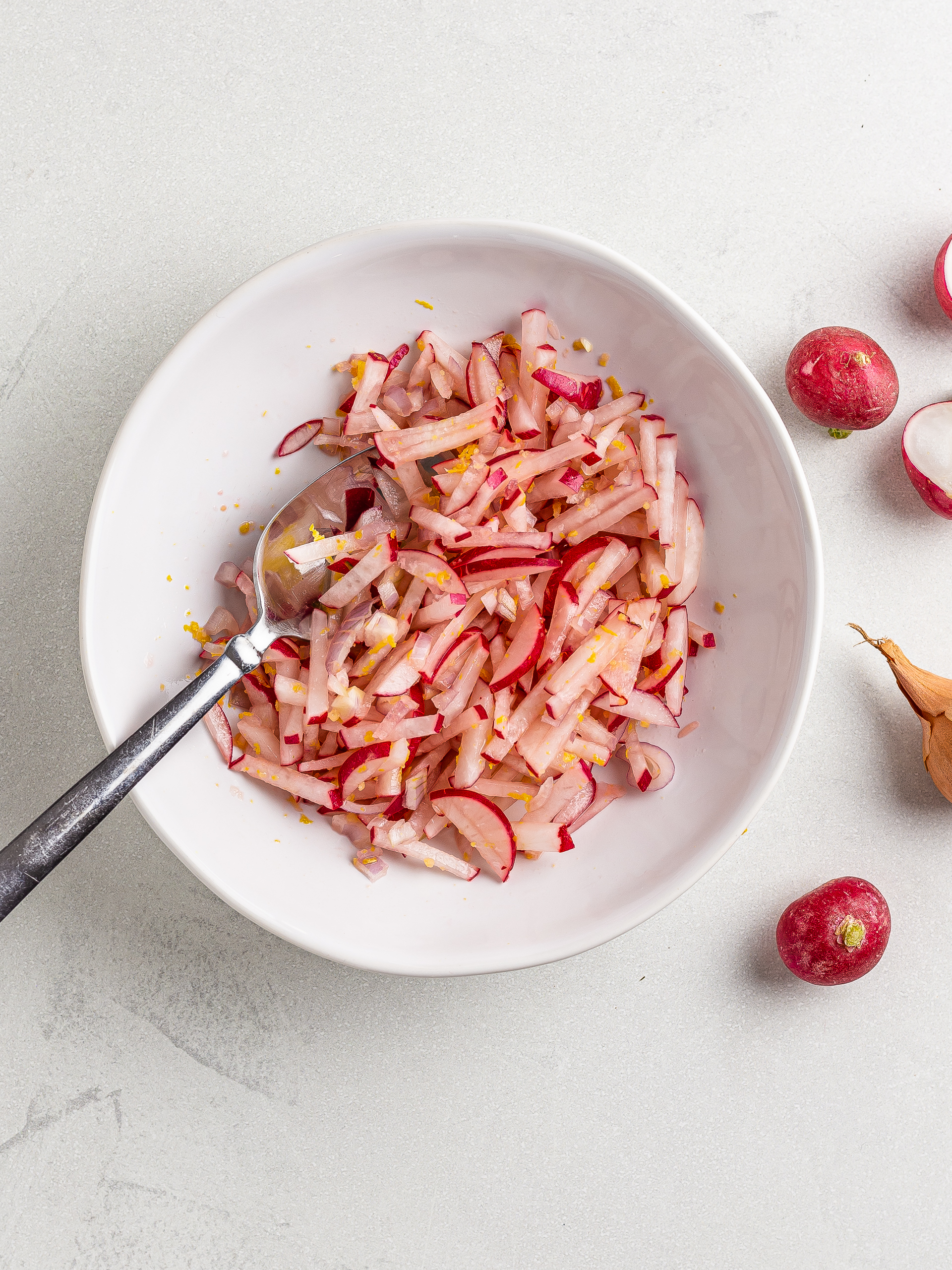 Step 4
Drain the buckwheat on a colander to remove excess water and then add it to a salad bowl.
Add drained and rinsed canned red kidney beans and finely chopped parsley.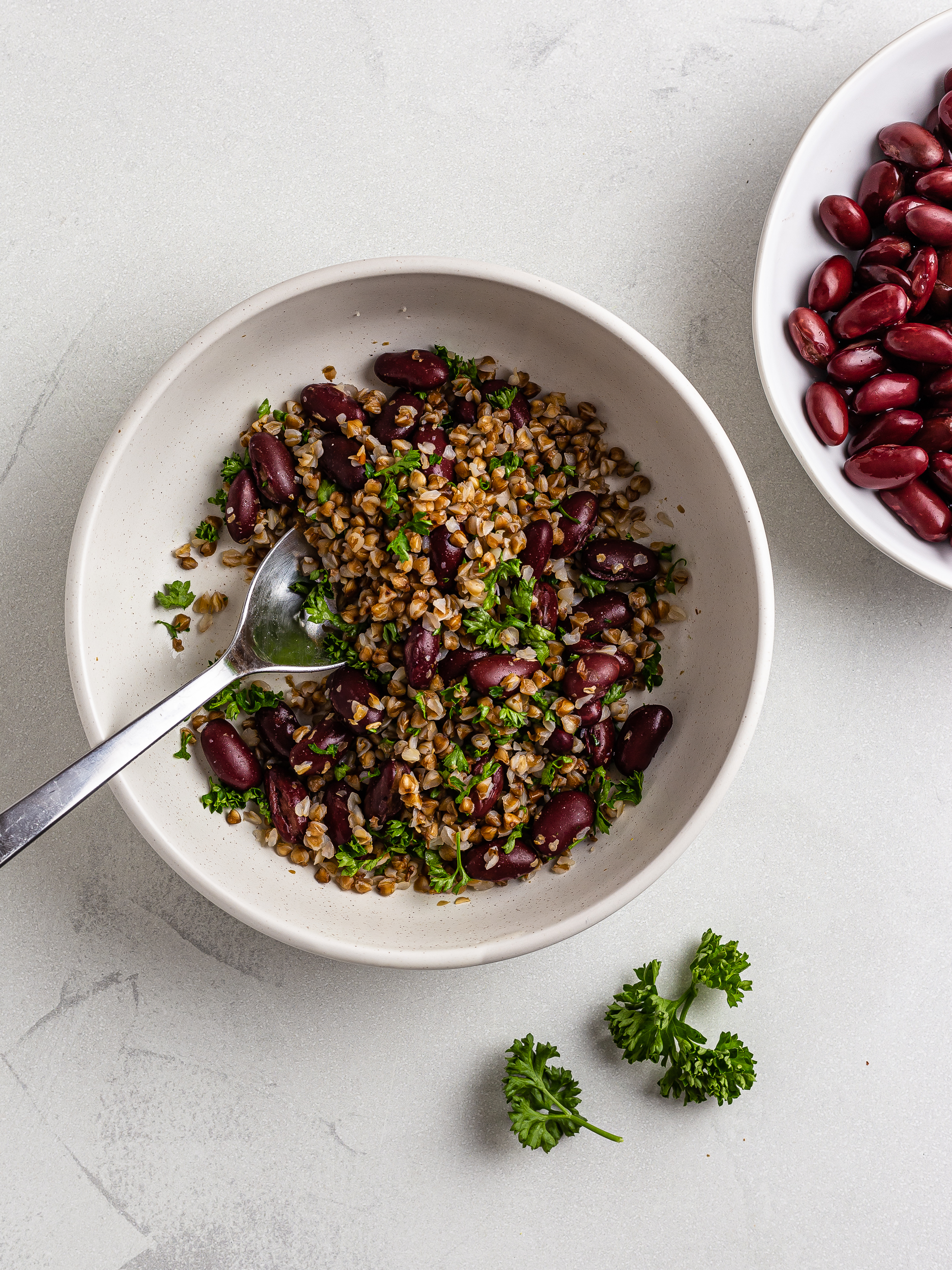 Step 5
Finally, add chopped walnuts, cooked broccoli, and the radish mix.
Toss well and serve warm or cold.
Tips
You can replace half or all of the broccoli with asparagus.

Sprinkle the salad with B12-fortified nutritional yeast flakes.