What if you could combine the delight of a chocolate sponge with that of a caramel cookie all in one bake? Look no further! Our vegan Biscoff cake pairs a soft cake base with a Biscoff spread frosting. Trust us — it's simply irresistible!
Biscoff spread is made with crumbled biscuits that go by the same name, mixed with flavourings, vegetable oils, and sugar. This cookie butter is usually enjoyed at breakfast on toasted bread, but it's also great in bakes like cakes, brownies, and cookies, where it adds creaminess and flavour.
Biscoff is a brand name of classic speculoos biscuits: thin and crunchy cookies with a distinctive caramel and cinnamon flavour. They were usually baked for Saint Nicholas day in Netherlands and Belgium and had images stamped on the front side.
Now made by Lotus company, you can find these cookies as Lotus Speculoos in Europe or as Lotus Biscoff in the United Kingdom and the United States. Given their fame and irresistible flavour, these biscuits were turned into a delightful spread which is the base of our vegan cake.
In our recipe, we used Biscoff spread instead of butter to keep the recipe dairy-free and vegan. And given that it's is already sweet, we didn't add any extra sugars. We added this cookie spread to the cake batter along with flour, cocoa, and vegan "buttermilk".
For even more flavour, we used the Biscoff spread to make the frosting too. We mixed it with sugar-free applesauce into a creamy vegan buttercream. Once ready, just spread it over the chocolate cake, and there you have it: a mouth-watering, gorgeous cake worthy of a special celebration!
Looking for more vegan biscoff recipes? Try out these delicious biscoff waffles and these crunchy biscoff brownies!
Ingredients
| | |
| --- | --- |
| Oat Milk | 580 mL |
| Apple Cider Vinegar | 20 mL |
| Self-Raising Flour | 500 g |
| Cocoa | 45 g |
| Baking Soda | 1 tsp |
| Ground Cinnamon | 1 tsp |
| Biscoff Spread | 380 g |
| Sugar-Free Applesauce | 220 g |
Step 1
To make vegan buttermilk, add the oat milk to a bowl. Then, stir in the vinegar and let it sit while you prepare the cake ingredients.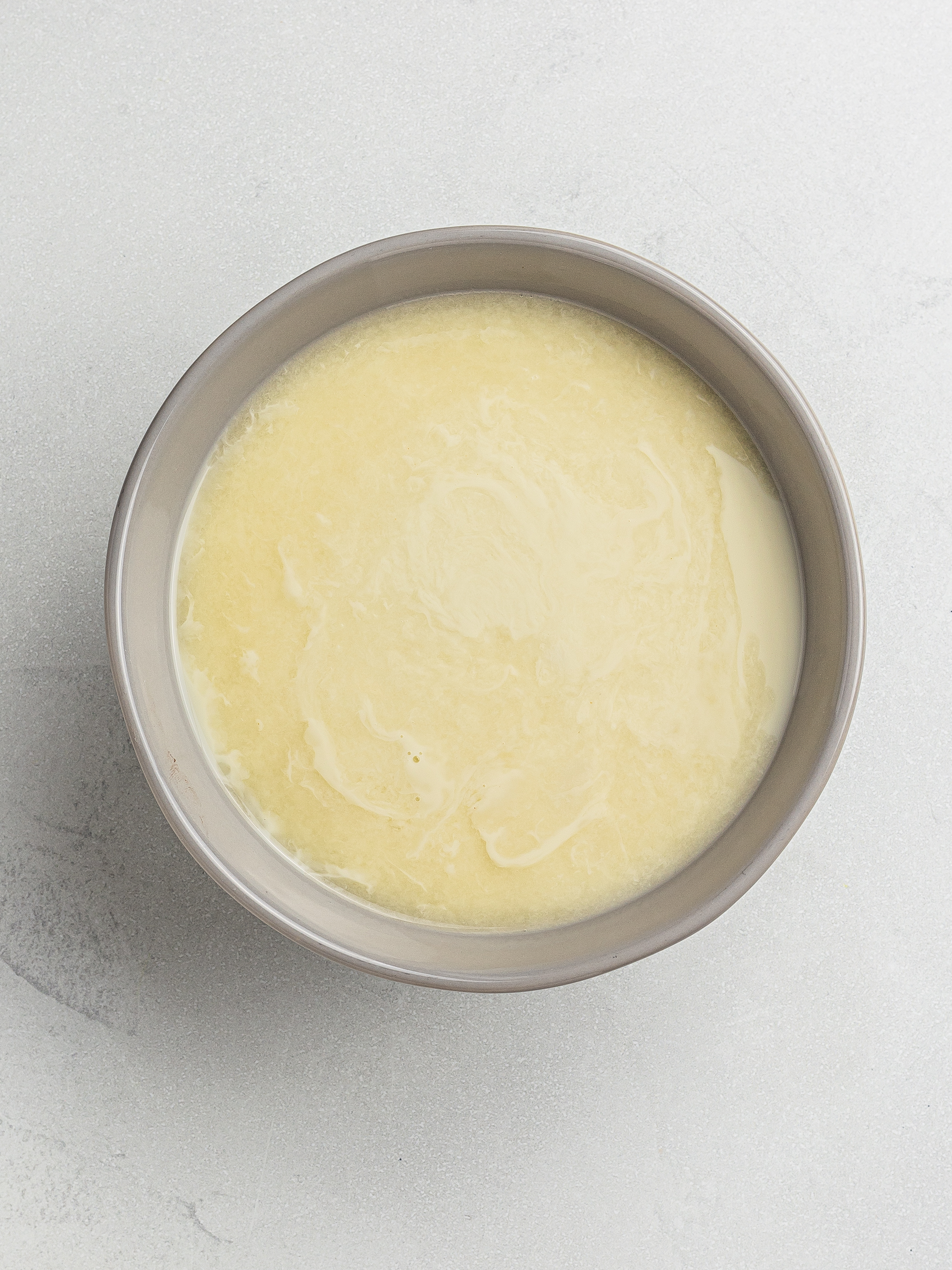 Step 2
In another bowl, mix the flour with sifted cocoa, baking soda, cinnamon, and a pinch of salt.
Then, tip in 250 g of Biscoff spread and the milk mixture.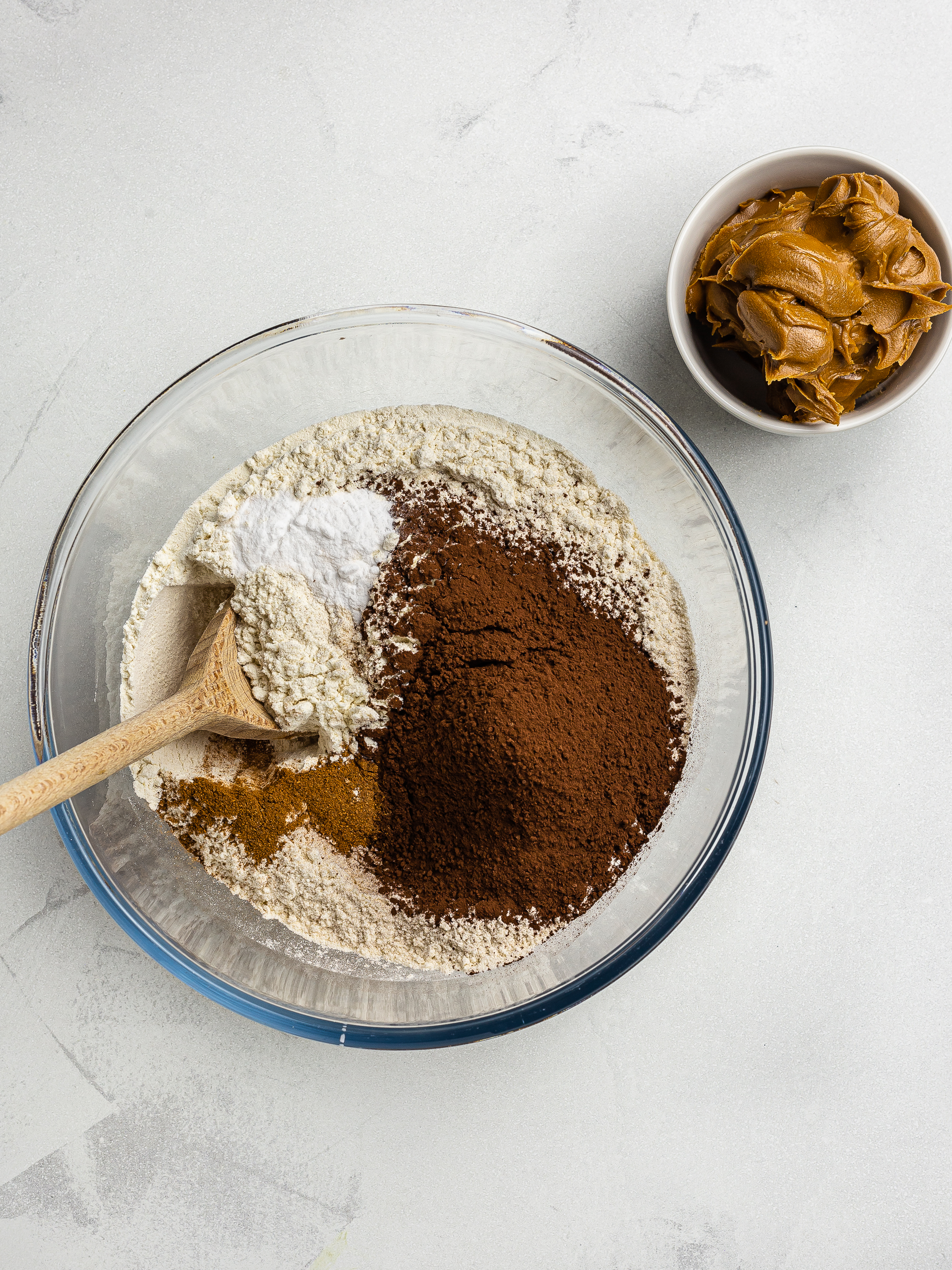 Step 3
Work the ingredients with a spoon or an electric mixer until they come together.
The chocolate cake batter should be thick and creamy, dropping smoothly and slowly from the spoon when tilted.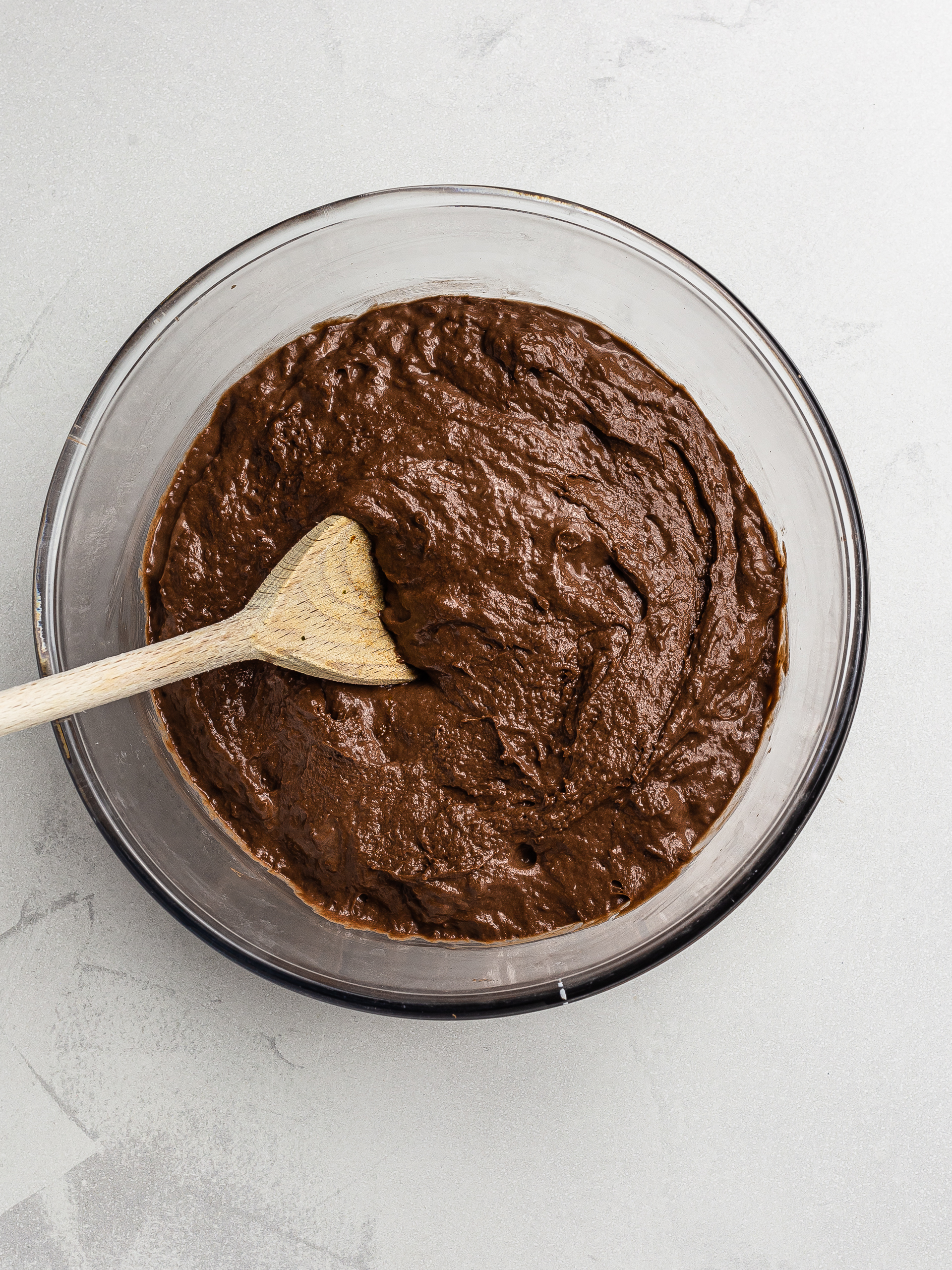 Step 4
Pour the batter into a 20cm (8 inches) square or round baking tin greased with oil.
Bake the cake for 30-35 minutes at 190°C (375°F) in static mode.
The cake is ready when a skewer inserted in the centre comes out clean.
Now, transfer the baked cake onto a wire rack to cool down while you prepare the frosting.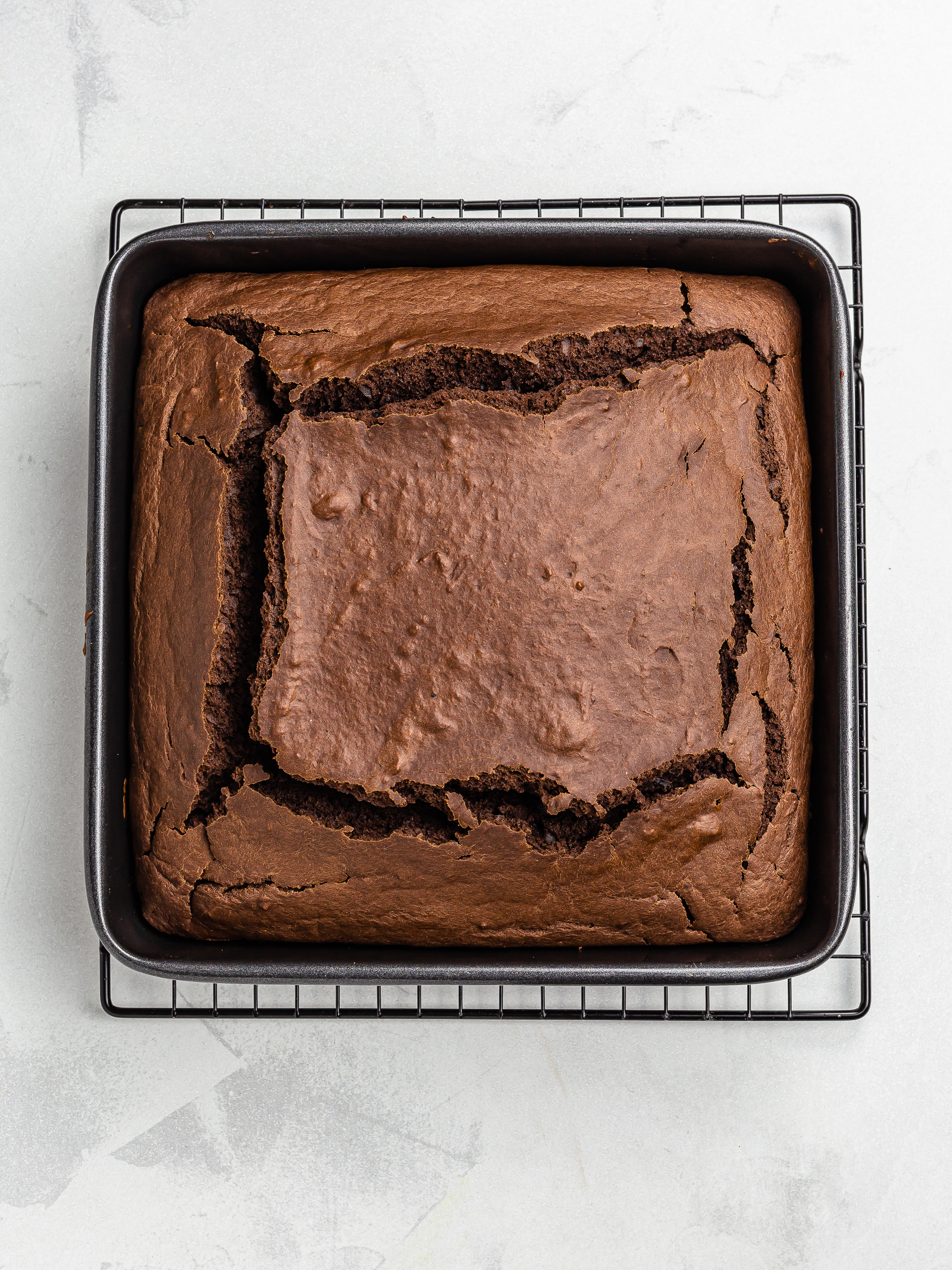 Step 5
For the cake frosting, combine the remaining 130 g of Biscoff spread with applesauce in a bowl.
Stir well, and then keep the frosting in the freezer for 10-15 minutes.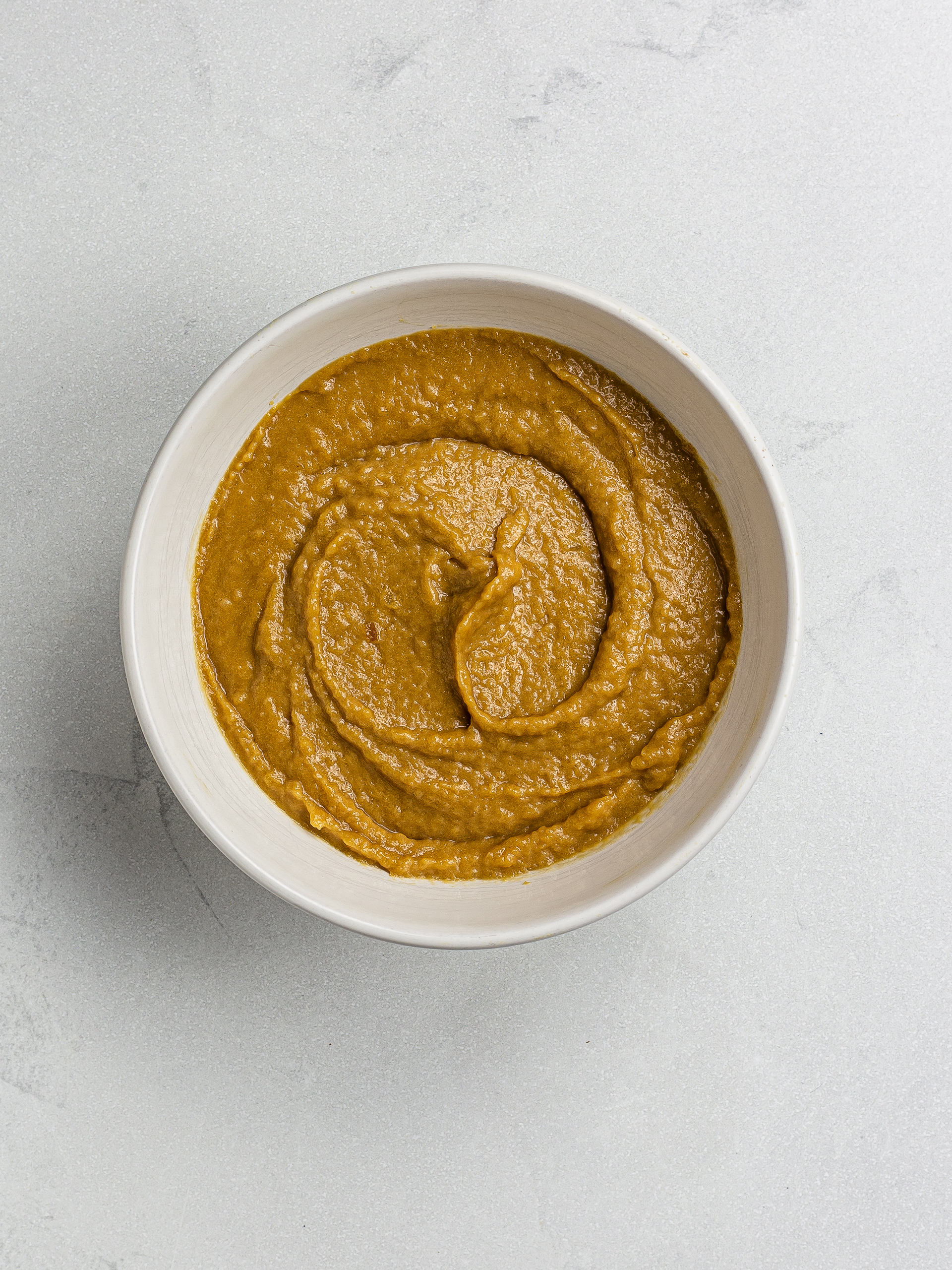 Step 6
Level the cake with a cake cutting wire or a long knife and then flip it upside down (1).
Finally, spread the Biscoff frosting over the chocolate cake with the help of a palette knife or a spatula (2).
Serve the cake cut into squares, rectangles, or wedges. You can garnish them with some Biscoff cookies, either whole or crumbled, and dusted cinnamon.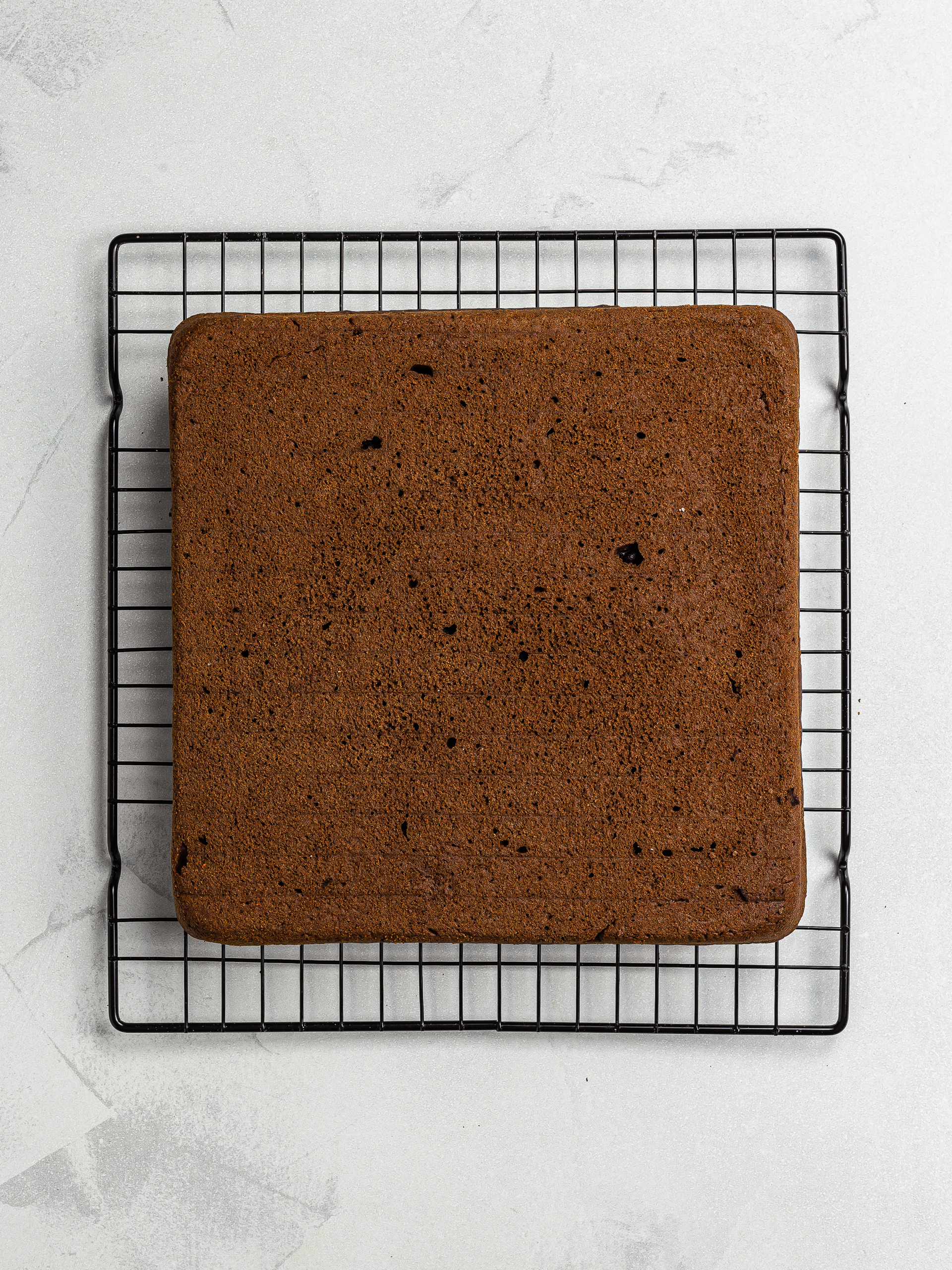 1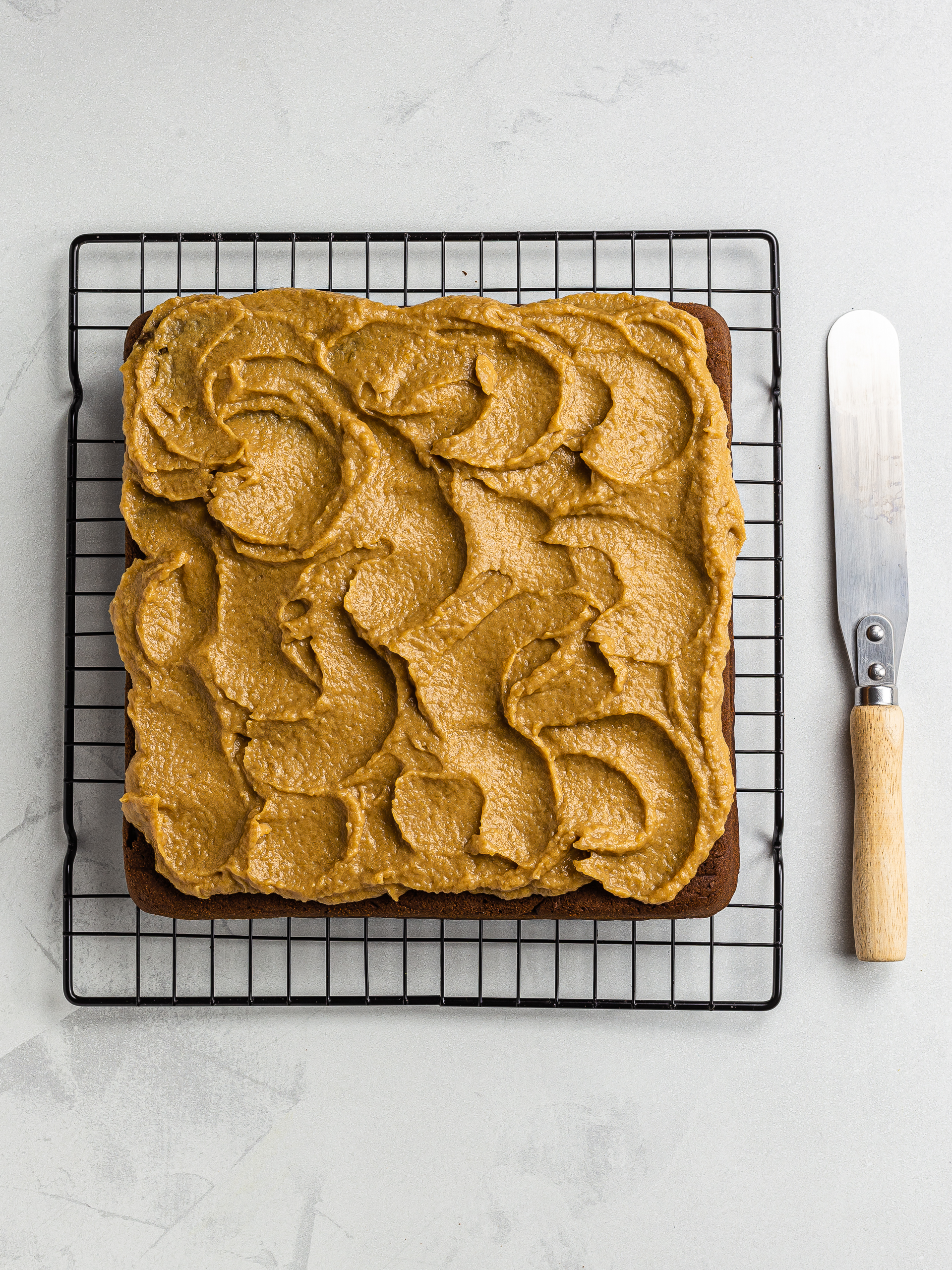 2
Tips
Store the cake in the fridge in an air-tight container for up to 5 days. Alternatively, freeze the slices on the same day, interleaving them with baking paper, and keep them for 3 months.