These biscoff waffles are a delicious treat made with Lotus biscoff spread. Ready in just 20 minutes, they're perfect as a dessert or an indulgent breakfast.
After the success of our biscoff cake, we decided to use this delightful biscoff paste to make a tasty variation of the classic American waffles.
You'll need a waffle machine to cook the waffles and three simple ingredients to make the waffle batter: self-raising flour, oat milk, and biscoff spread. That's it!
Because, in our recipe, biscoff spread replaces eggs, butter, and sugar, these waffles are dairy-free, egg-free, and vegan.
Biscoff spread is made with crumbled Lotus biscoff cookies (also known as Lotus speculoos in Europe) mixed with flavourings, vegetable oils, and sugar.
This creamy cookie paste lends such a distinctive taste of caramel and cinnamon to the waffles we're sure you'll love them.
And if you're in for more biscoff delight, drizzle the warm waffles with our biscoff sauce and top them with crumbled biscoff biscuits. So good!
Oh, and if you have any biscoff spread left try these mouth-watering vegan biscoff brownies!
For more waffles recipe ideas, check out these vegan sourdough waffles and almond flour protein waffles.
Ingredients
| | |
| --- | --- |
| Oat Milk | 330 mL |
| Self-Raising Flour | 220 g |
| Biscoff Spread (at room temperature) | 130 g |
Step 1
In a bowl, whisk oat milk with self-raising flour and Lotus Biscoff spread into a smooth and pourable waffle batter.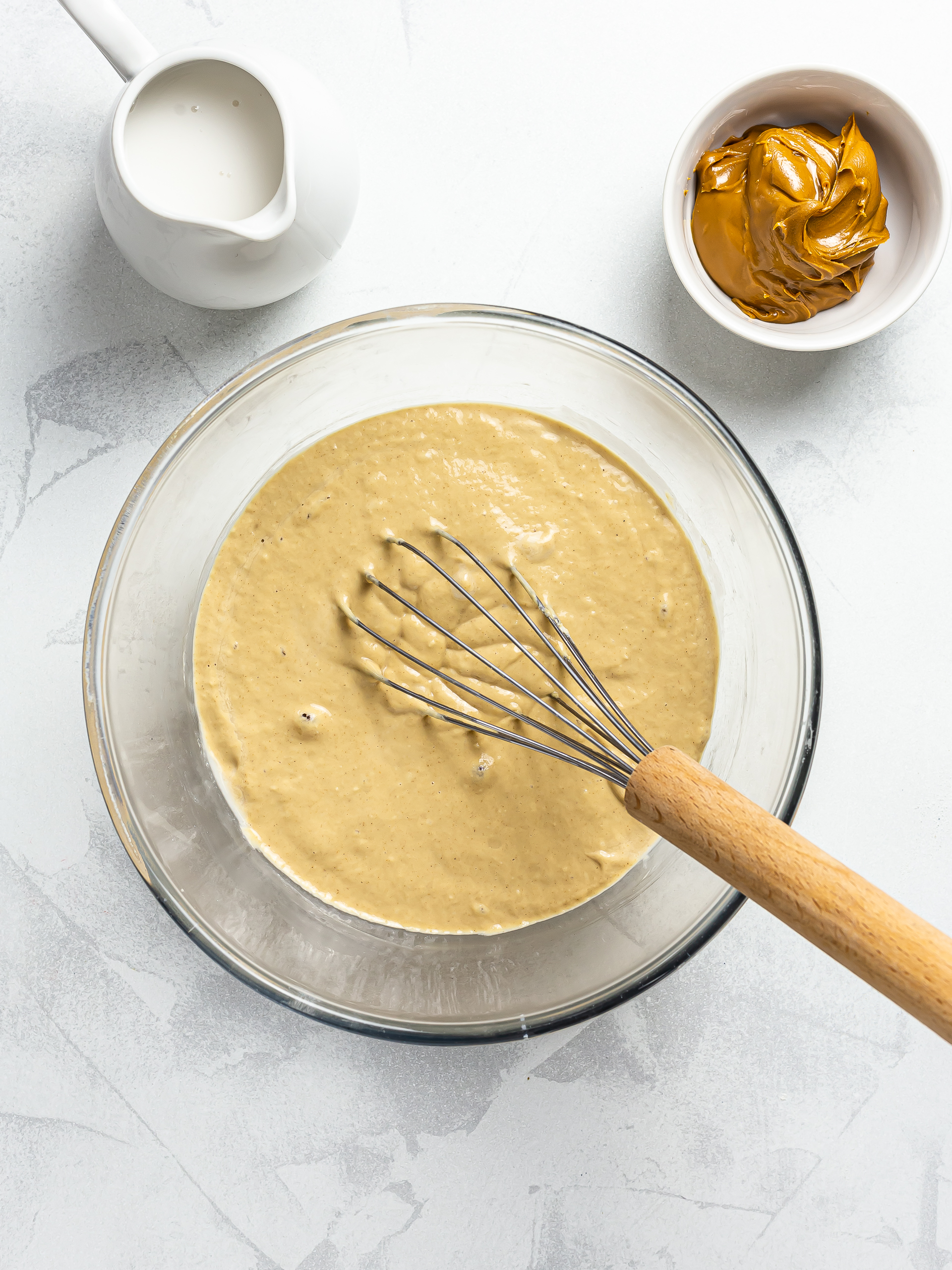 Step 2
Heat your waffle maker to the max and spray the griddles with vegetable oil.
Now, pour enough waffle batter to fill all the grooves and level it with a spatula (1).
Close the machine lid and cook the waffles according to the manufacturer's instructions or until they're golden brown, spongy, and cooked through (2).
We cooked ours at max temperature for 7 minutes, but you can cook the waffle for more or less, depending on your machine.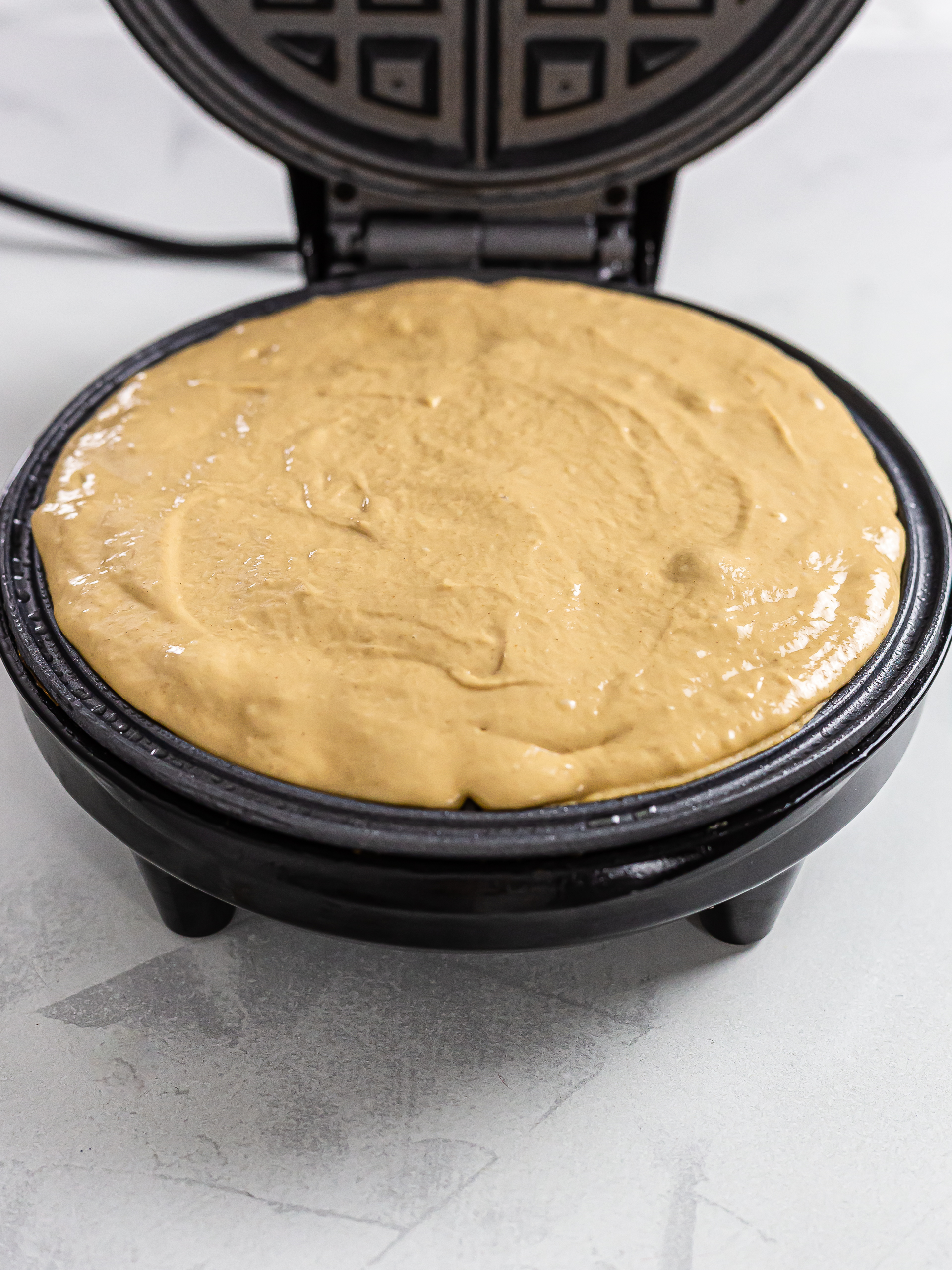 1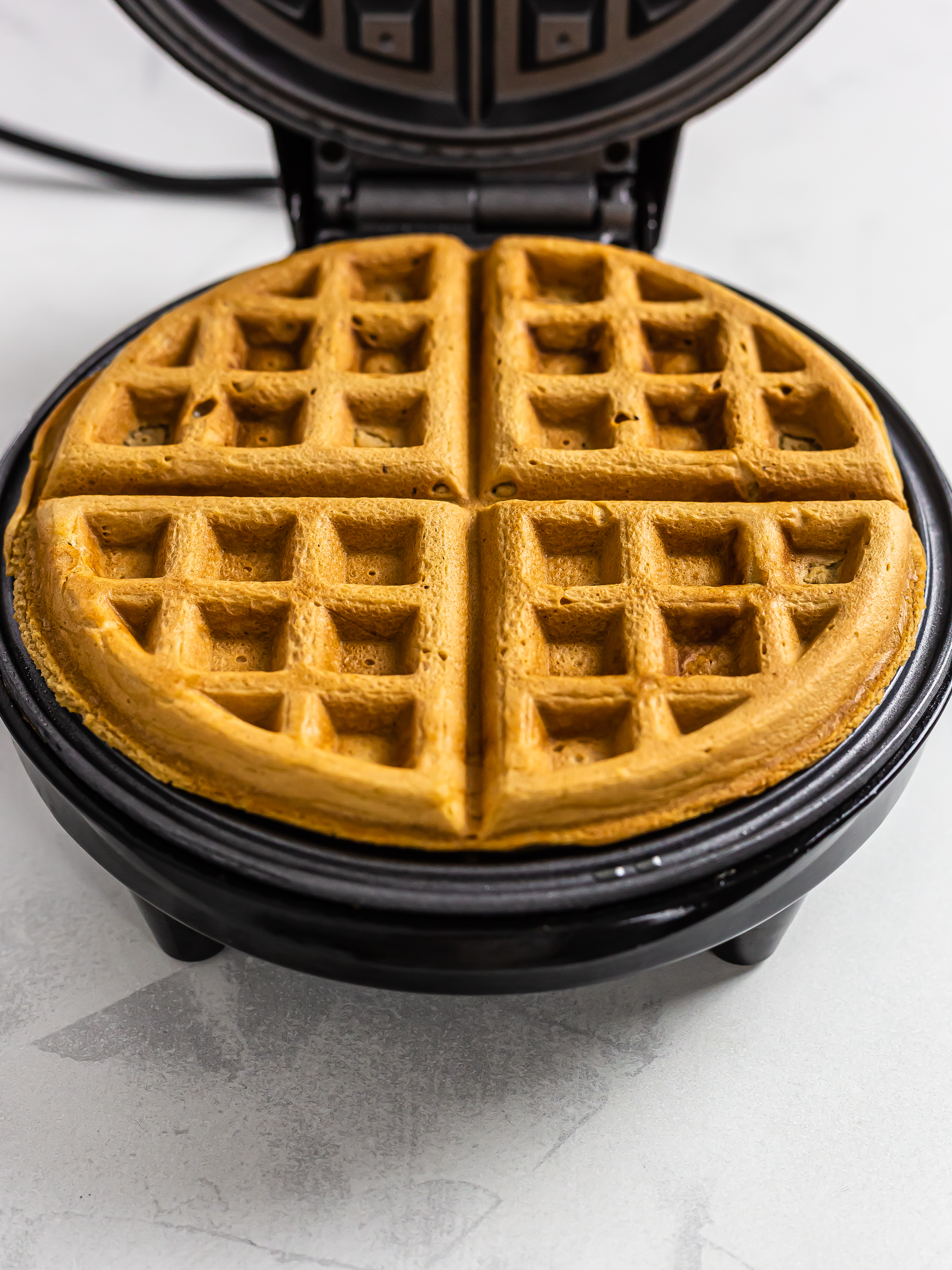 2
Step 3
Repeat step 2 until you have used all the biscoff waffle batter.
You can optionally prepare a biscoff sauce for the topping, whisking 40g (1.5 oz) of biscoff spread with 30ml (1 oz) of warm oat milk.
Drizzle the biscoff sauce over the warm waffles, top them with crumbled lotus biscoff cookies, and enjoy them with a scoop of vanilla or vegan salted caramel ice cream on the side.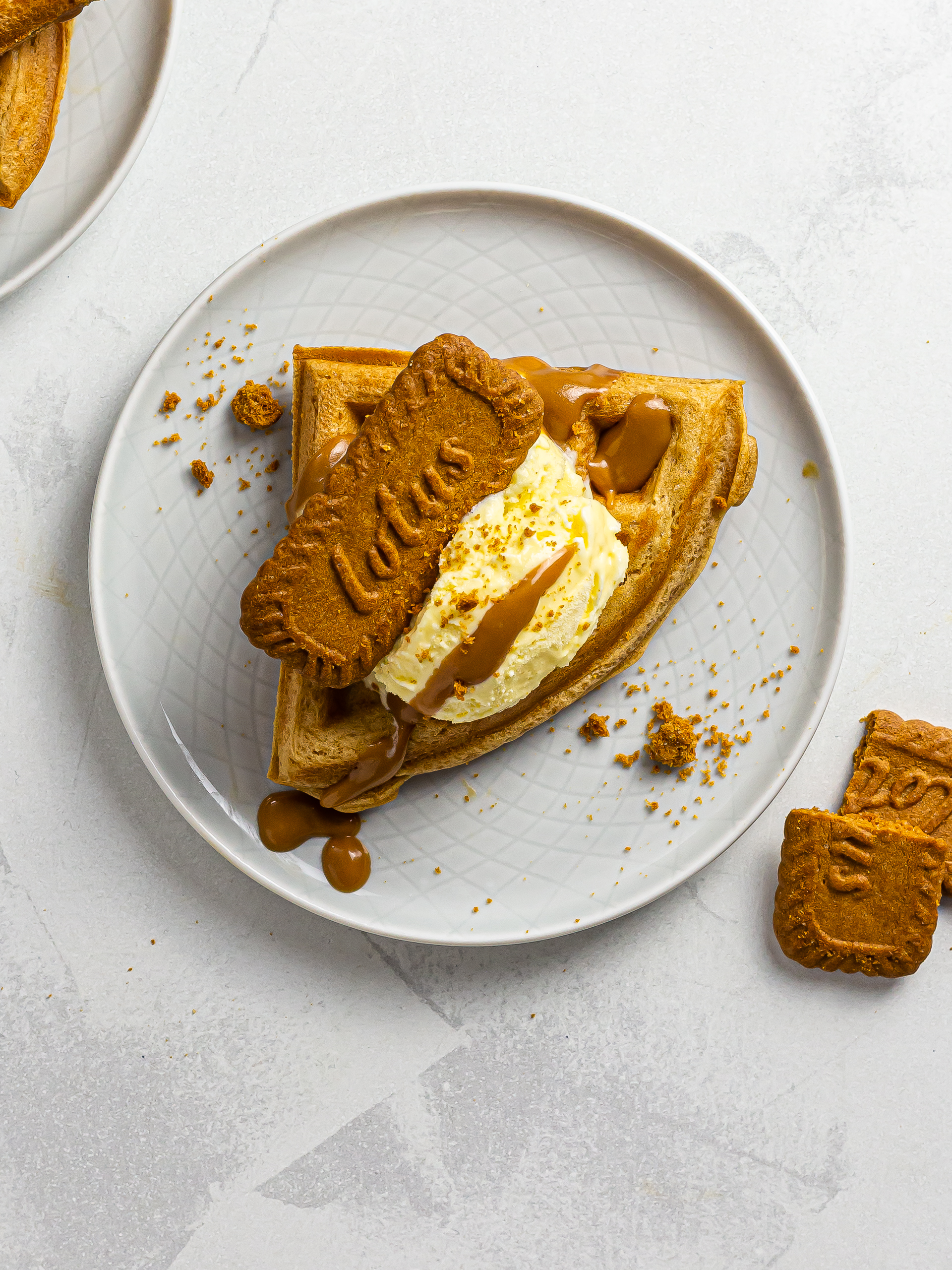 Tips
You can swap oat milk with tinned coconut milk for a richer and tastier waffle batter.