You're going to love this biscoff truffles recipe! It's a fun way of using up Lotus cookies and, at the same time, making a delightful treat perfect for those moments of indulgence.
Each bite-sized truffle holds a delicious filling of crumbled Lotus biscoff cookies and cookie butter. All coated with melted dark chocolate — too good to resist!
Lotus cookies are thin crispy cookies made with cinnamon and caramelised sugar. They are known as biscoff cookies in UK and USA and speculoos biscuits in Europe.
To make the truffles, simply blitz the cookies in a food processor until finely ground and mix them with biscoff cookie butter (AKA biscoff spread).
Then, all is left to do is shape the dough into biscoff balls and coat them with extra dark chocolate. Once the chocolate coating has hardened, the biscoff truffles are ready to go!
Our recipe is both dairy-free and egg-free. That's because biscoff cookies and biscoff spread don't contain any eggs or dairy, and if you use dark chocolate as we did, the cookie truffles will be 100% vegan.
So, make a big batch of these biscoff balls for all your sweet-toothed friends and family members — or just yourself! And if you have any leftover biscoff spread, use it up to make biscoff brownies or biscoff waffles.
Ingredients
| | |
| --- | --- |
| Biscoff Cookies | 180 g |
| Biscoff Spread | 150 g |
| Dark Chocolate 70% | 120 g |
Step 1
First, blitz biscoff cookies in a food processor until they're finely ground.
The mix should feel a bit like sand (or granulated brown sugar) once ready: a little coarse and a little moist.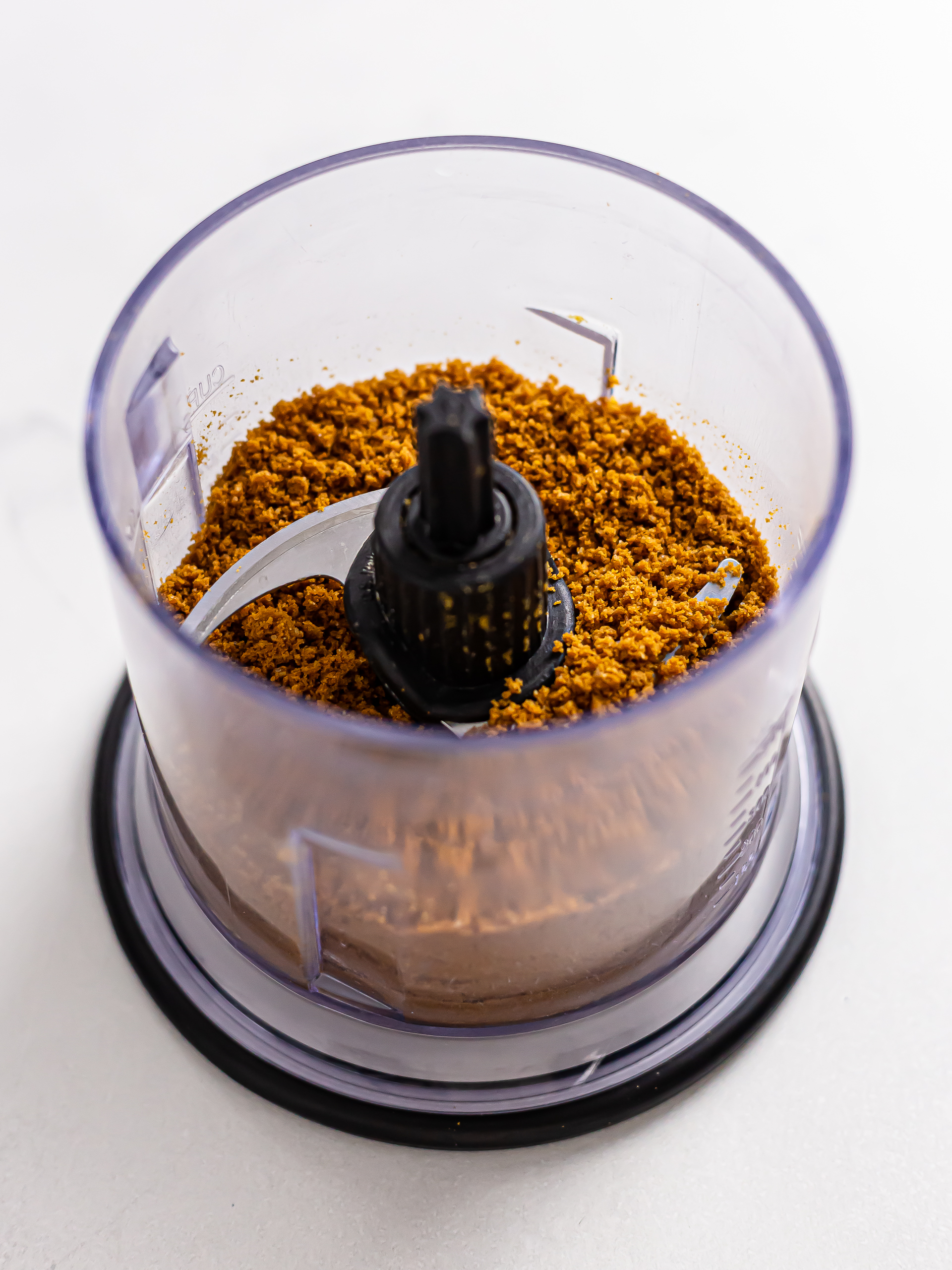 Step 2
Then, mix them with biscoff spread in a bowl into a soft and uniform dough.
Also known as biscoff butter, you should easily find biscoff spread in the supermarket store next to other spreads.
Use a spoon to work the ingredients first and then knead the dough by hand in the bowl to compact it.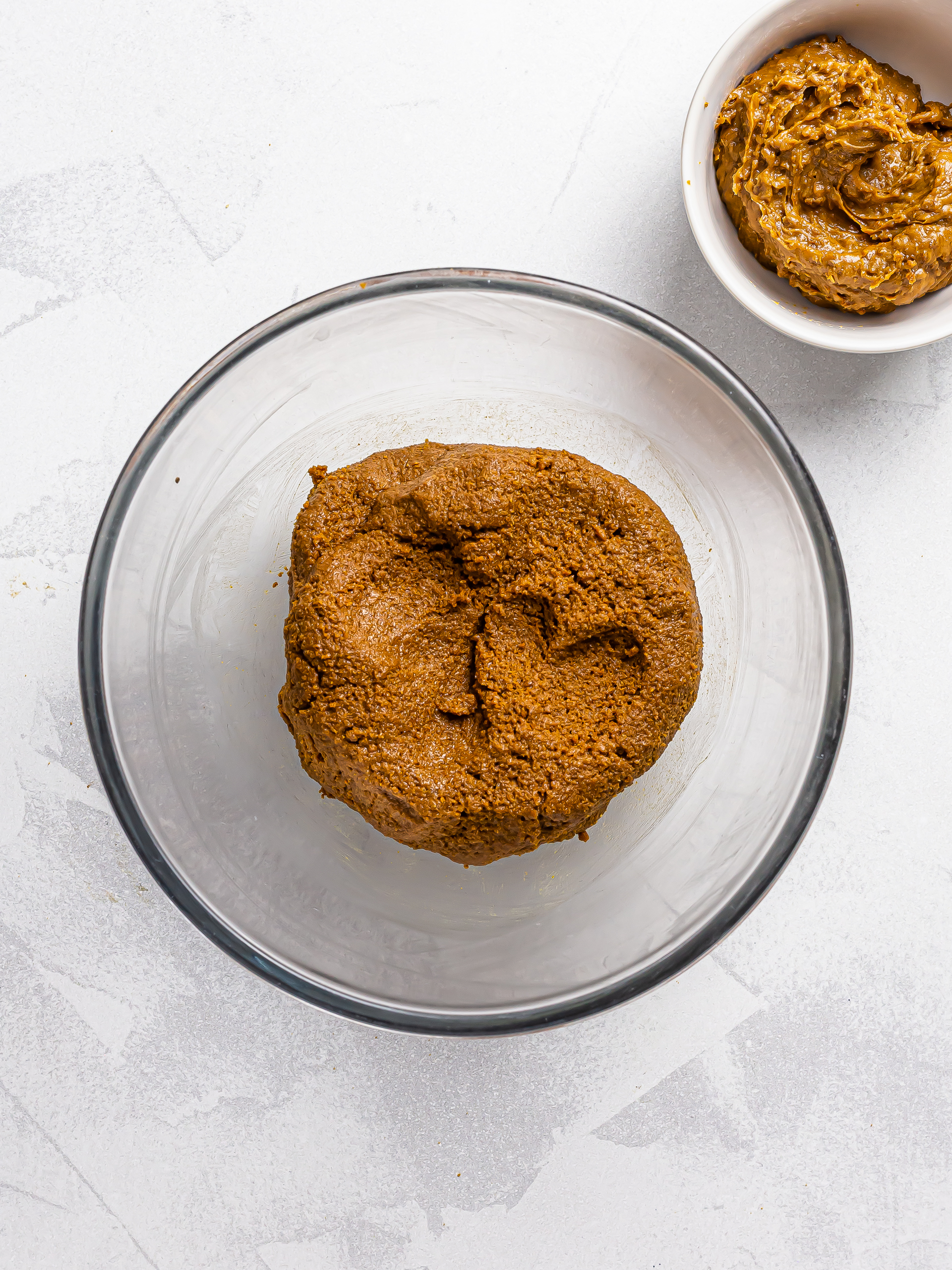 Step 3
Divide the biscoff truffle dough into small pieces and then shape each piece into a bite-sized ball, rolling it between your palms.
Place the shaped biscoff balls onto a tray lined with baking paper and let them harden in the freezer for 30 minutes.
Halfway through this time, you can take the truffles out of the freezer and re-roll them to make them look perfectly round.
The reason why we freeze the dough now is to make it easier to then coat the truffles with dark chocolate.
That's because the biscoff balls will melt when in contact with hot dark chocolate. You can avoid this by freezing them.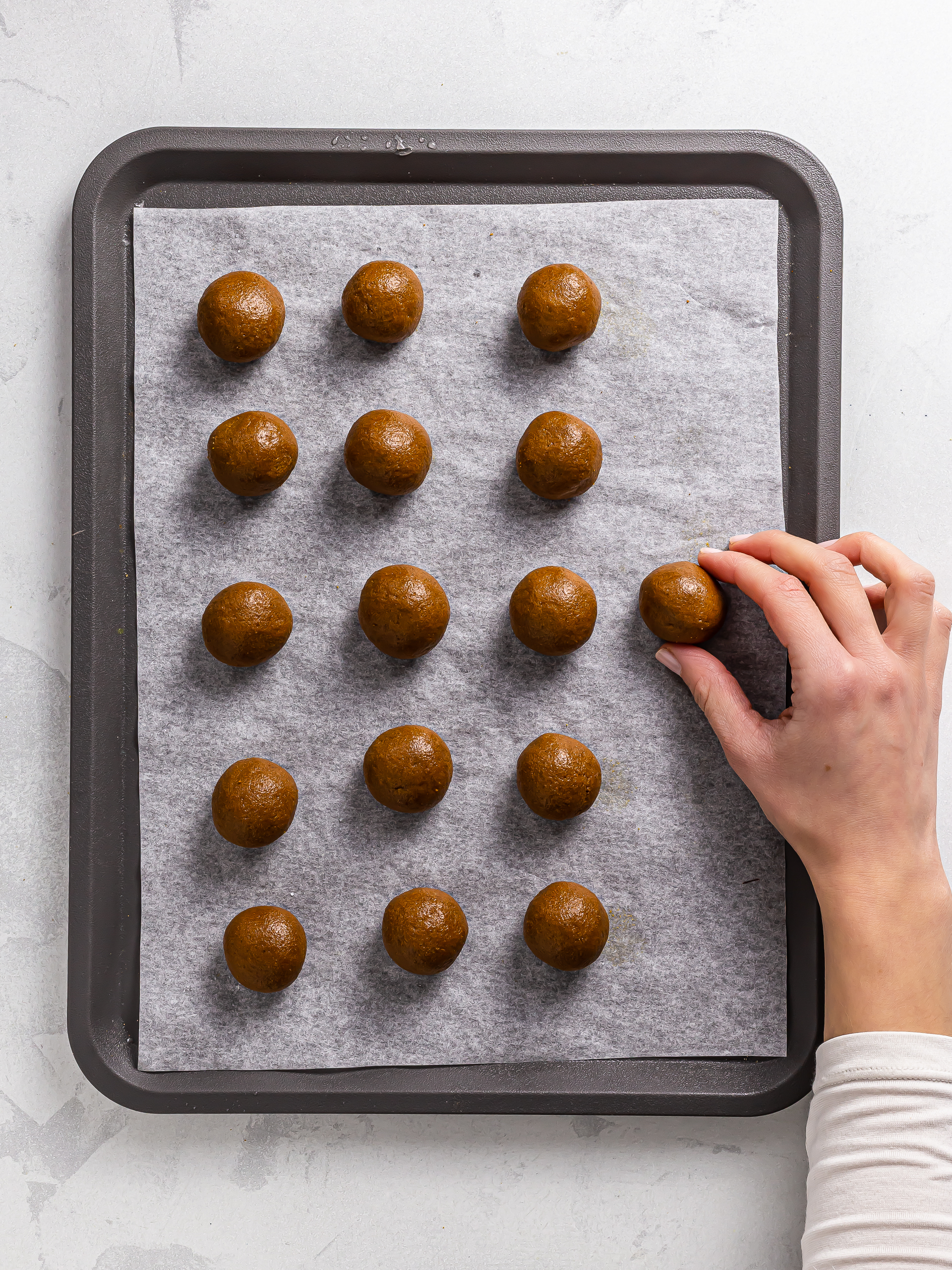 Step 4
Melt chopped dark chocolate in a heatproof bowl in the microwave or set over a pan of boiling water.
Once the chocolate has melted, remove the bowl from the heat.
Dip each biscoff ball in the chocolate, rolling it around with the help of two forks until it's evenly coated (1).
Work fast and delicately here as the hot chocolate will soften the biscoff dough.
Then, use the forks to lift the truffle and allow any excess chocolate to drip off.
Place the truffles onto a tray lined with baking paper (2).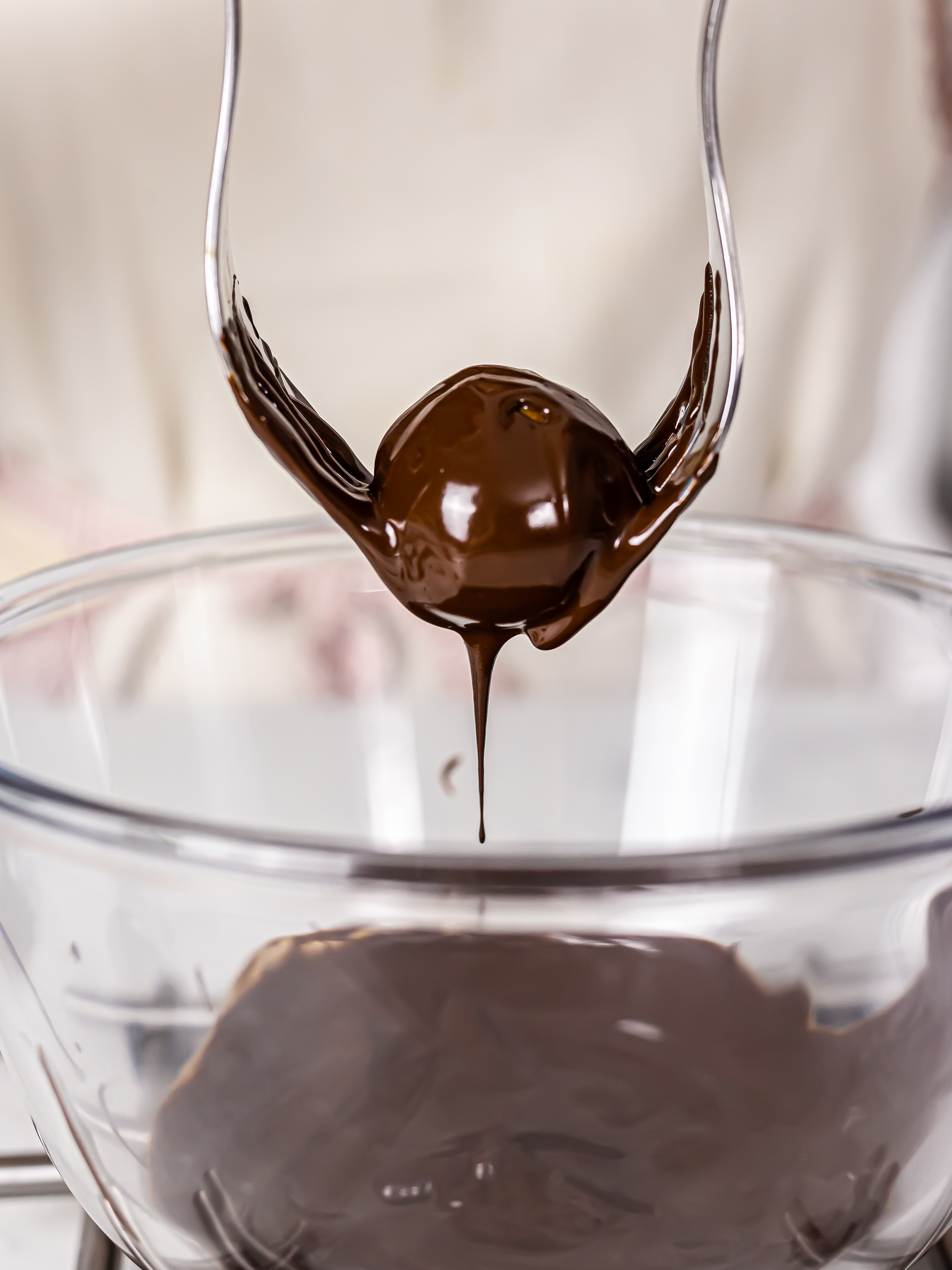 1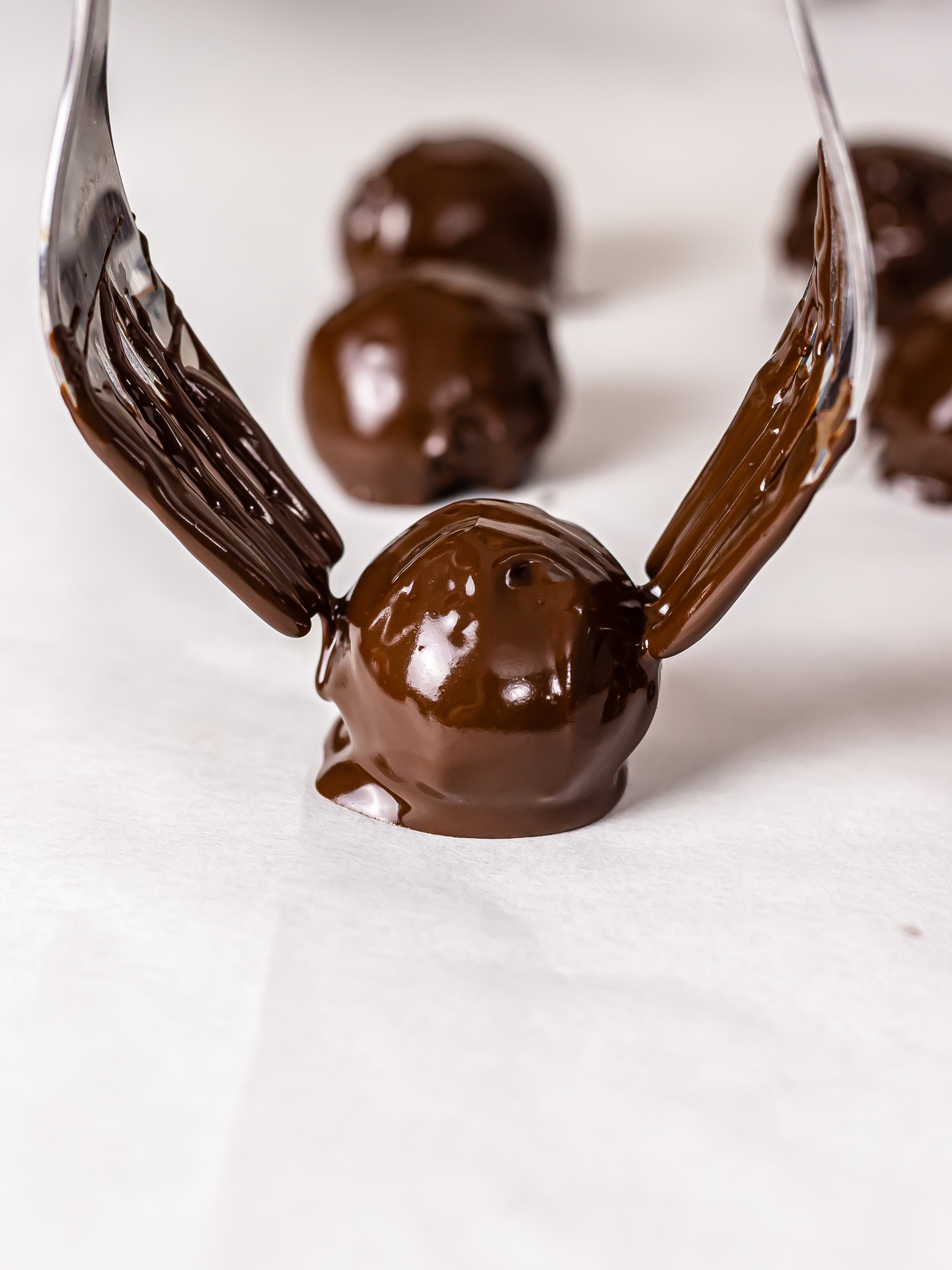 2
Step 5
Repeat step 4 until you have coated all the biscoff balls.
If, at any point, the chocolate hardens, melt it again in the microwave or bain-marie; and if the cookie balls become too soft, put them back in the freezer to harden before coating them.
Finally, transfer the tray with the biscoff truffles into the fridge and let them chill until the chocolate coating has hardened.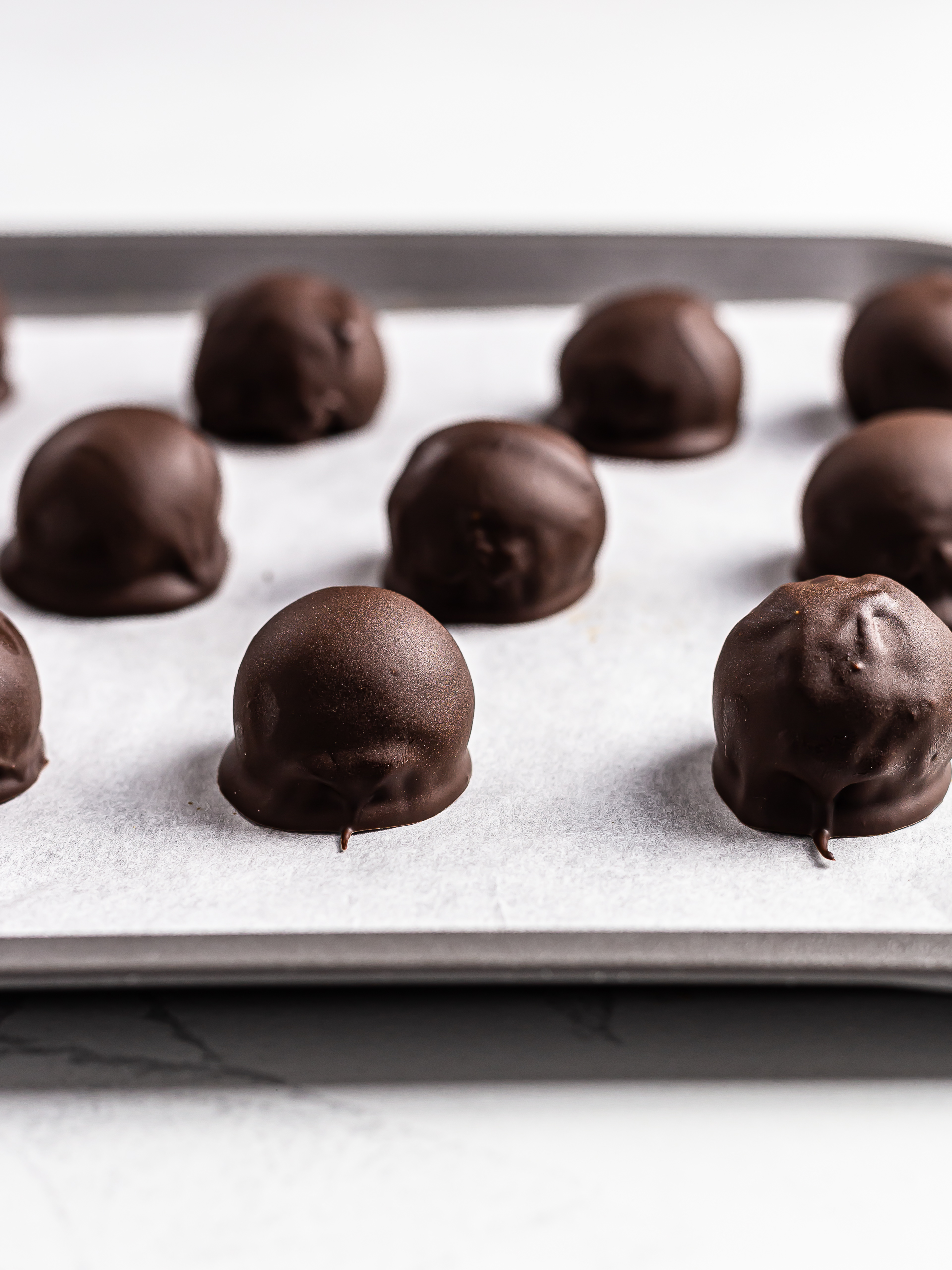 Tips
Once coated with chocolate, you can sprinkle the truffles with crumbled biscoff cookies for a fancy finish.