With our vegan cauliflower cheese sauce, you can now prepare a healthy, dairy-free, and nut-free alternative to the classic cheese sauce.
Prepared with cauliflowers, nutritional yeast, miso paste, and tahini, this recipe gives you a delicious cream that tastes like cheese yet has fewer saturated fats and calories.
While most vegan cheese recipes include cashew nuts, this sauce has no nuts, thus reducing the overall fats. Also, thanks to the addition of cauliflower, you'll be one step closer to your 5-a-day!
As a nutritionally balanced alternative to cheese should have those vitamins and minerals that occur in dairy products, we have included:
Miso Paste, a source of zinc and phosphorous.

Nutritional Yeast, high in vitamin B12 and vitamin B1.

Tahini, a source of proteins and calcium.
To top-up for the missing vitamin A from cheese, we recommend serving this healthy sauce with sweet potatoes, like these tasty chips or croquettes.
If you love healthy recipes like this, make sure to subscribe to our newsletter and you'll get our newest recipes sent right into your inbox every week, plus our free ebook!
Ingredients
| | |
| --- | --- |
| Cauliflower Florets | 250 g |
| Onion Powder | 1/4 tsp |
| Garlic Powder | 1/4 tsp |
| Miso Paste | 1/2 tbsp |
| Salt | to taste |
| Tahini | 20 g |
| Turmeric | 1/4 tsp |
| Nutritional Yeast | 8 g |
| Lemon Juice | 1 tsp |
| Water | 120 mL |
Step 1
Toss the cauliflower florets with onion powder, garlic powder, miso paste, and salt in a baking tray.
Roast in the oven at 200°C (400°F) for 20 minutes or until the cauliflowers are tender.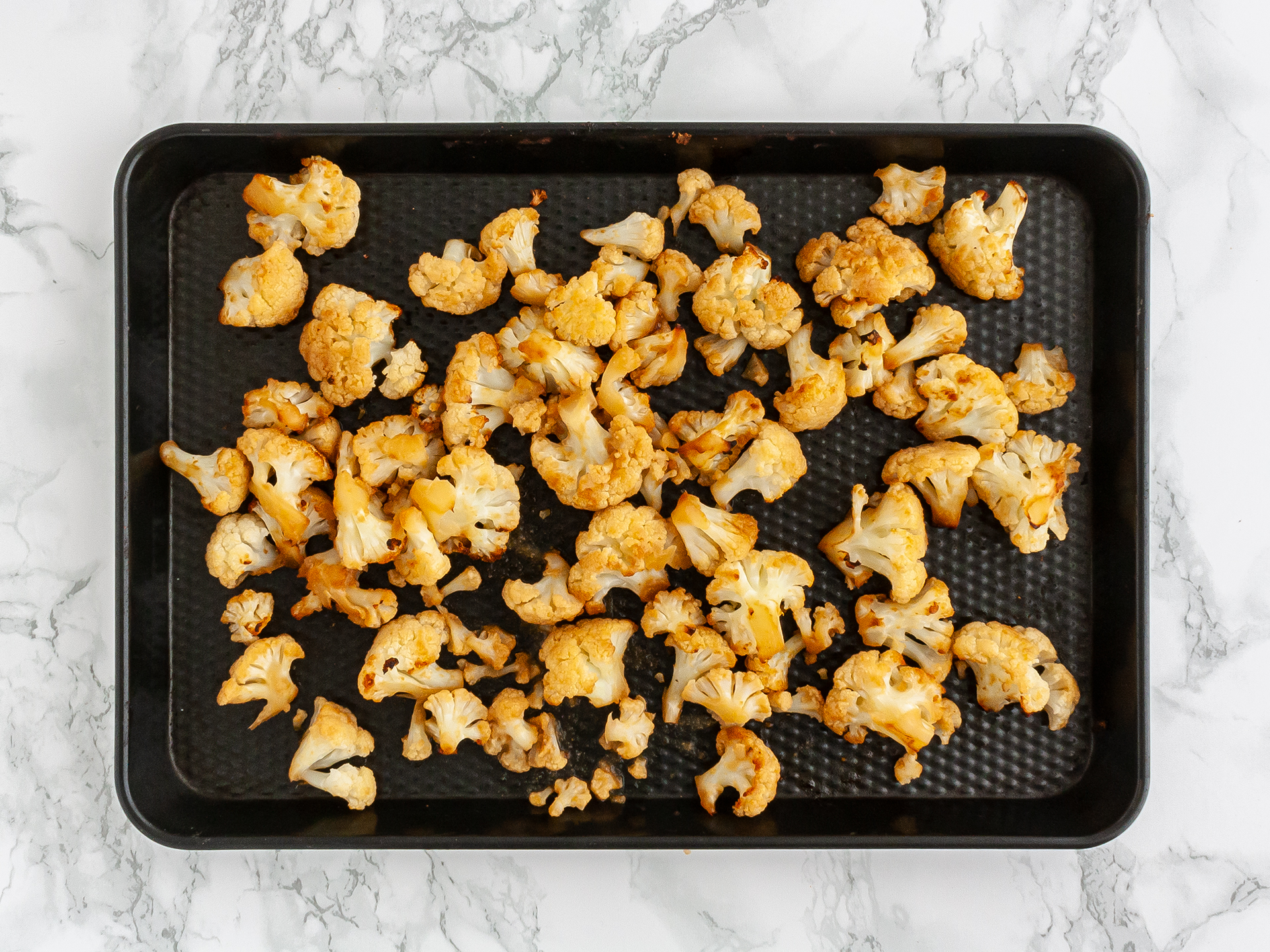 Step 2
Next, transfer the roasted cauliflowers into a blender and add tahini paste, turmeric powder, nutritional yeast flakes, and lemon juice.
Blitz the ingredients until you have a smooth paste.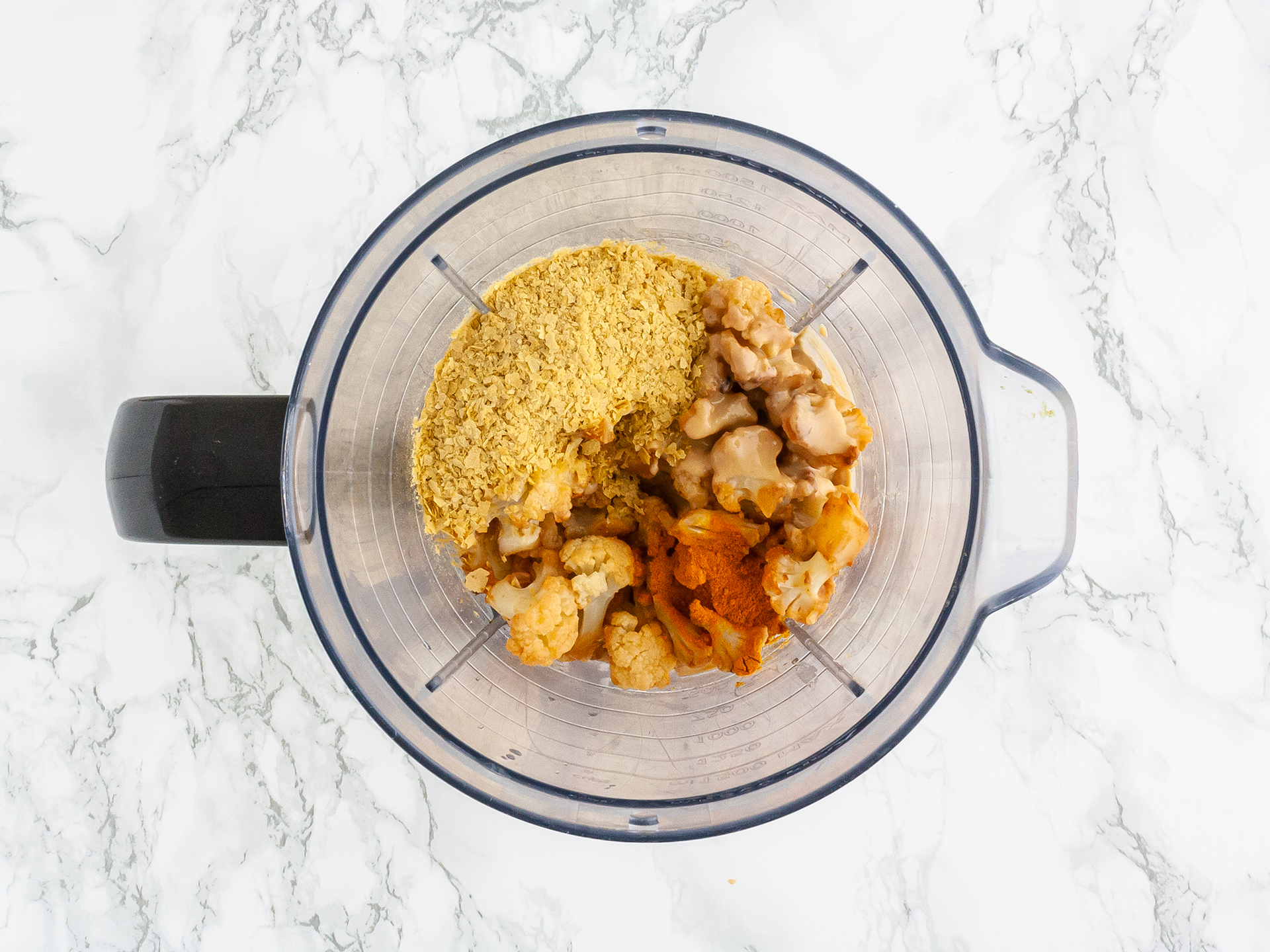 Step 3
Now add warm water to the mixture a bit at a time and blend until it has a thick, runny, and sauce-like consistency.
Serve this healthy vegan cauliflower cheese sauce warm over salads, pasta, sweet potato chips or use as a dip.
Enjoy!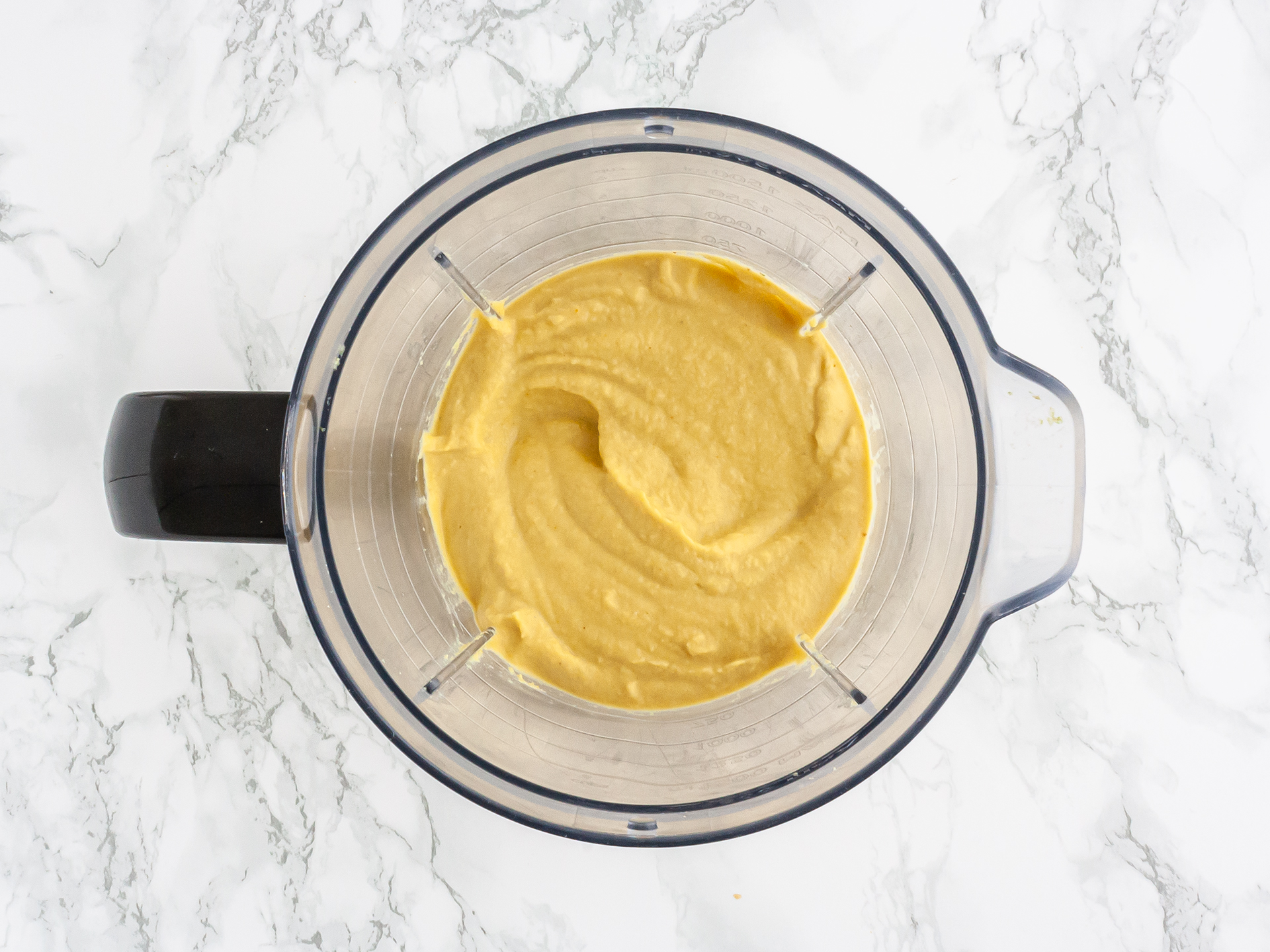 Tips
At the last step, you may need to add more or less water depending on how much moisture your cauliflowers have.

You can use both fresh and frozen cauliflowers for this recipe.

Store this healthy vegan cauliflower cheese sauce in the fridge in an airtight container for 2 days.